If you have a new vinyl cutter, I bet the question you have asked yourself is "How can I make money with my new cutter?".
Maybe you are thinking about getting a cutting machine so that you can start a small craft business – you see people selling stuff online all the time.
You will be pleased to know that you can definitely make money from using your vinyl cutting machine.
No matter the brand of machine you have bought – making money can be done by investing a little bit of time and effort with your new cutting machine.
Not only will creating handmade crafts to sell be fun and creative it will also be a great way to recoup the cost of the cutting machine and any supplies you have bought!
Sound good, let's dive in!
How to Make Money with a Vinyl Cutter
Below is a simple guide on how to start making money with a vinyl cutter even if you don't have any prior experience using your vinyl home cutter or any selling experience for that matter!
But first, let's brainstorm what sort of crafts you would love to make. The best way to make money with a cutting machine is by doing something that you absolutely love doing (because you will be making loads of these craft items once your business takes off).
1. What Crafts Do You Want to Make?
If you have been looking at a cutting machine for some time chances are you know that the possibilities of what can be created are endless!
But if you want to start a home business using your cutting machine, it is definitely best to narrow down your niche and decide on a few items that you would like to sell and focus on.
Make sure to understand what materials you enjoy working with, is it vinyl, HTV, paper, cardstock, sublimation, Infusible Ink, or fabric – there are so many materials to choose from.
This means that you can master what you create to ensure that your customers get great quality products and keep coming back for more.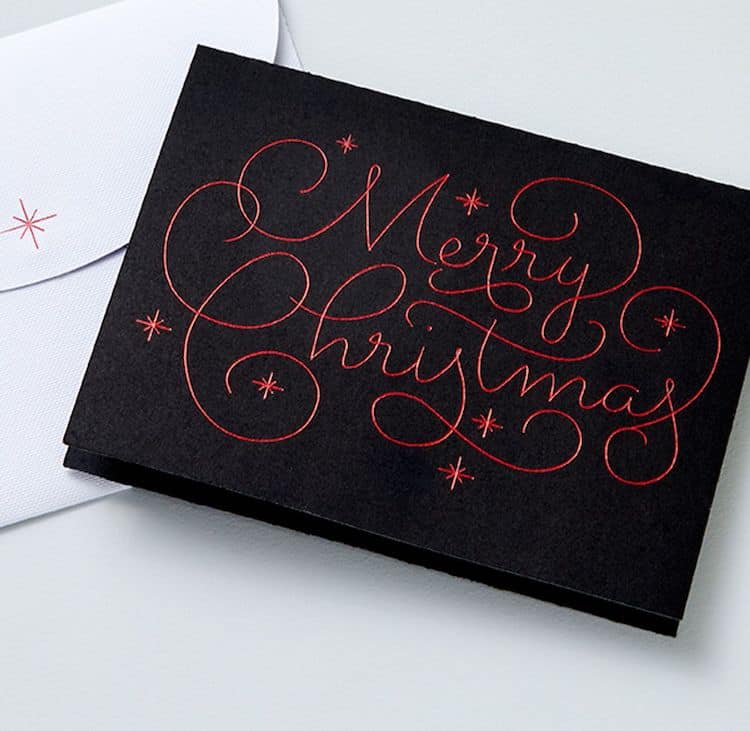 When selecting your niche you will also be deciding on the type of machine you need as well as the materials and tools that you will need to buy.
If you enjoy paper crafting then creating stationery for events is a great niche. For example, you can create wedding stationery, party invites, cake toppers and so much more!
I truly believe that the best thing to do here is to find the crafts that you LOVE to do. If you start selling everything you think is popular, then you run into the risk of not having enough passion to sustain your new business.
I also highly recommend that you only focus on 1-3 types of items to get your business going. It is better to be well known for one specific item rather than not being known at all because you try to do it all.
IF, and only IF you are feeling stuck, you can of course do some research and see what is selling for other crafters.
Do some research over at Etsy. You could browse or do some simple searches and then have a look at the number of sales to see whether the item is really popular or not.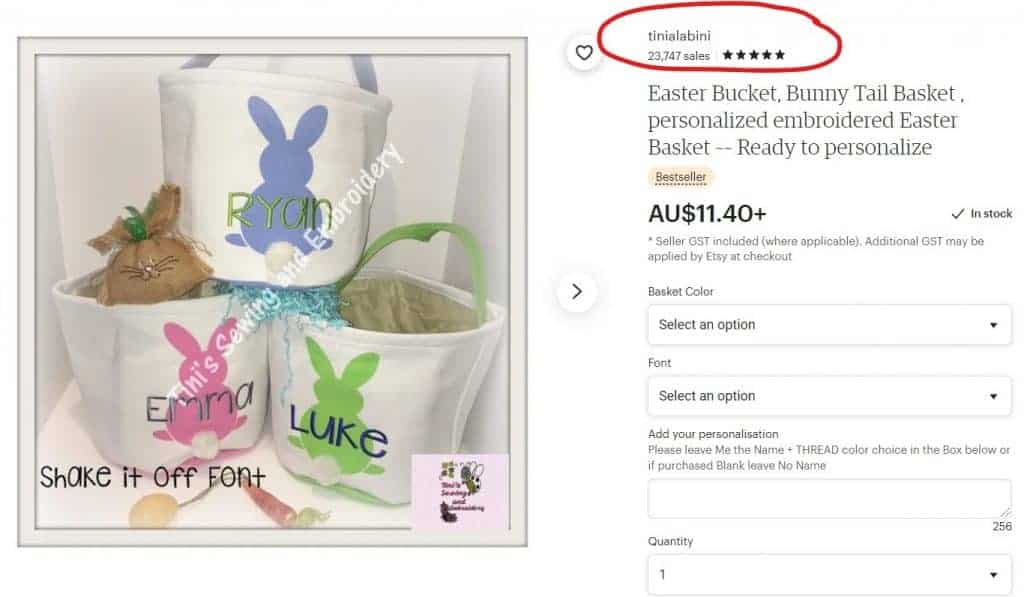 Hop onto Facebook Marketplace and see if there are any posts on crafts there, see if any of those posts have many likes and/or comments.
Visit your local markets and craft fairs and see if you can spot which crafty items are being sold – does it look like that seller has interest? Are people checking out their goodies or is it super quiet around his/her table?
We will also share ideas of what you can sell further down in this guide, but first, let's look at which cutter you should be investing in.
Which Cutter is Best?
Now that you have an idea of what items you would like to create to sell, you can start looking at which of the machines on the market will suit your needs.
Choosing the best vinyl cutting machine does not mean that you have to spend a ton of money. You can buy a good machine at an affordable price and still have a successful side hustle or small craft business.
For example, if you are only looking at making cards or stationery, the Cricut Joy may be all you need. This machine is tiny, but it is perfect for smaller-sized projects.
There are two brands that are most commonly used by home crafters or small craft businesses.
Silhouette (find the latest Silhouette here) and Cricut (find the best Cricut machine here) are the two that stand out from the bunch. Each has an excellent range of models with all the right specifications. Plus, it won't be hard for you to find one that fits your budget and needs.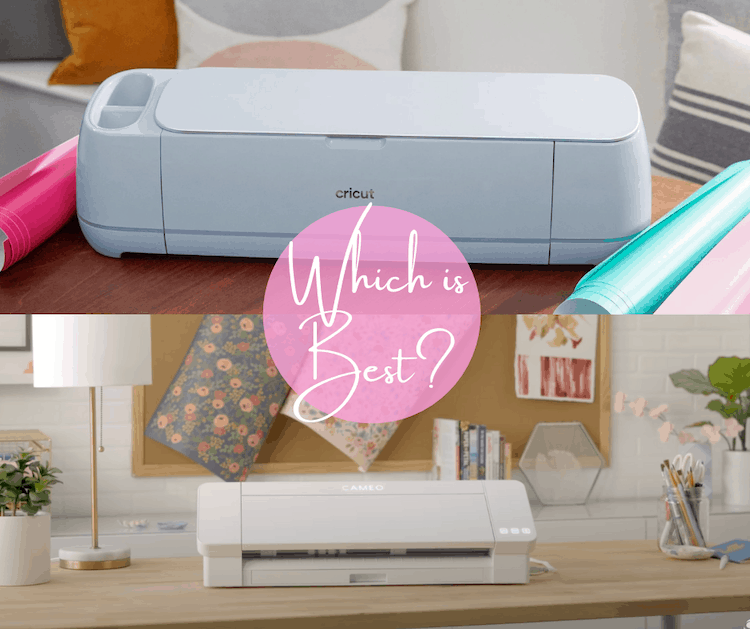 Tip: Here is a helpful post comparing Silhouette vs Cricut if you are not sure which brand to go with.
Once you have decided on the machine that you would like, my advice is to go for a bundle deal. Most bundles come with most of the mats, tools, and materials to get you set up and practicing right out of the box.
Check out our posts on the best bundle deals available for the Cricut Maker 3, Cricut Explore 3, Cricut Joy and the Silhouette Cameo 4 machines.
Perfect the Skills of the Trade
The next step is to polish your skills to perfection. You also want to stand out from the crowd so make sure to add unique touches to your designs and creations to have a unique selling point.
If this will be your first home cutting machine, chances are you will need some guidance and help to get started, unless you are a complete natural.
Your cutter may come with online tutorials, guidebooks, and other resources. If not, there are many tutorials and resources available for the machine you have decided to purchase.
If you would like help using your Cricut machine we have eBooks that are super helpful and will take all the guesswork out for you so you can dive straight in and get practicing.
Have a look at our Cricut Cheat Sheet eBook that answers all your questions about temperature settings, which vinyl to use, what mats to use for which materials and so much more!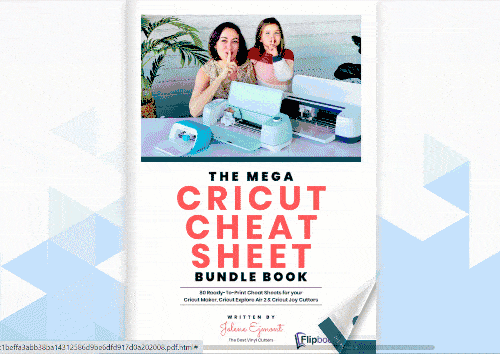 Want to know how to do everything and anything in Cricut Design Space? Then grab a copy of our Complete Guide to Cricut Design Space.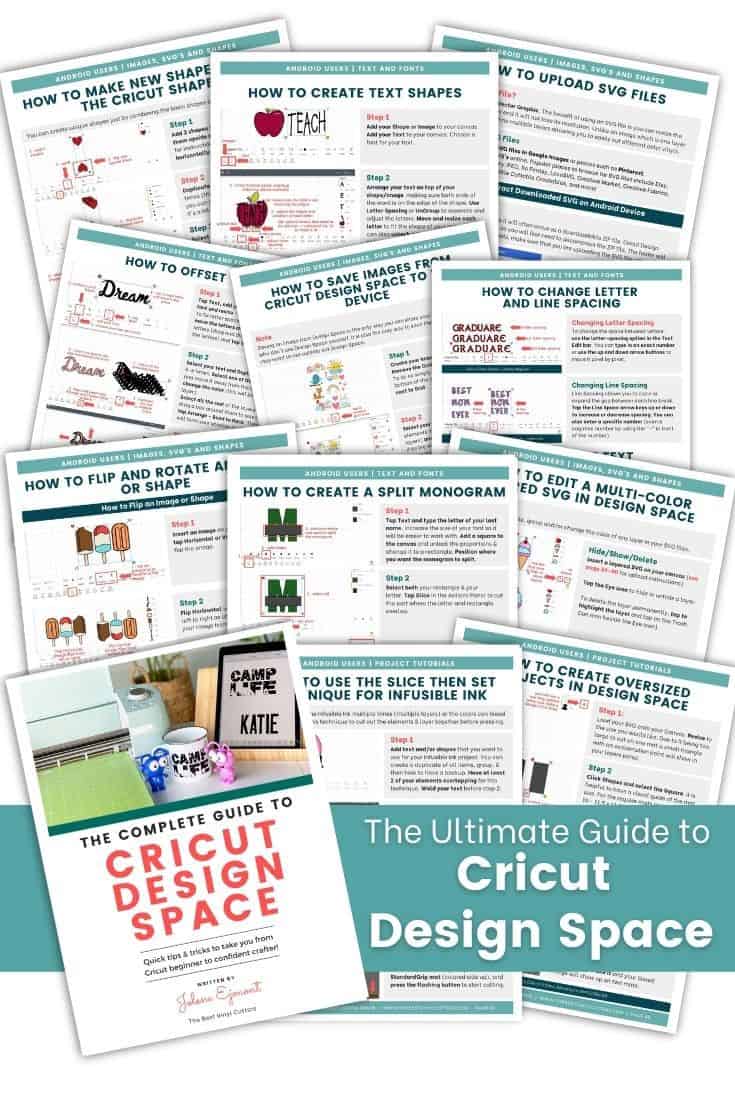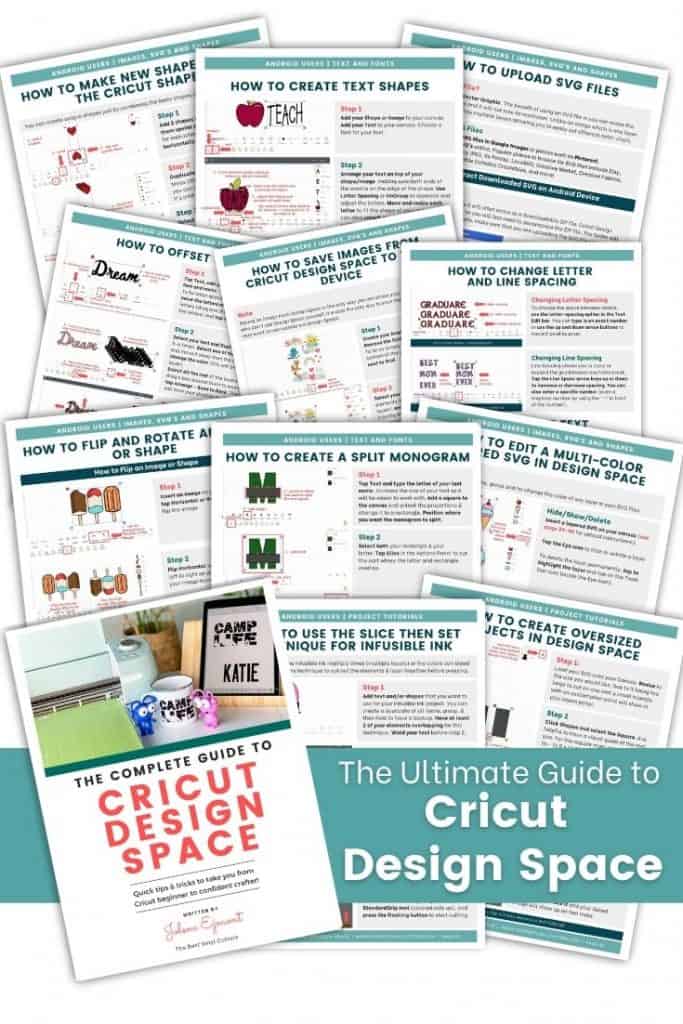 And if vinyl is your thing and material of choice, then our Vinyl Guides are just what you need as you will learn all you need to know about vinyl in two quick guides.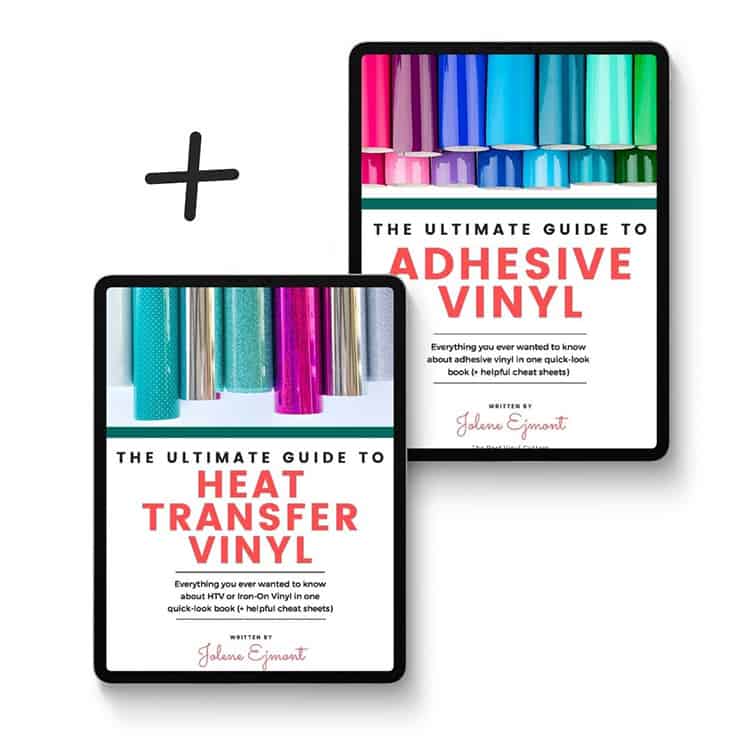 Equipment and Supplies You May Need
The great thing about starting a craft business from home with a vinyl cutting machine is that you don't need a whole lot to start.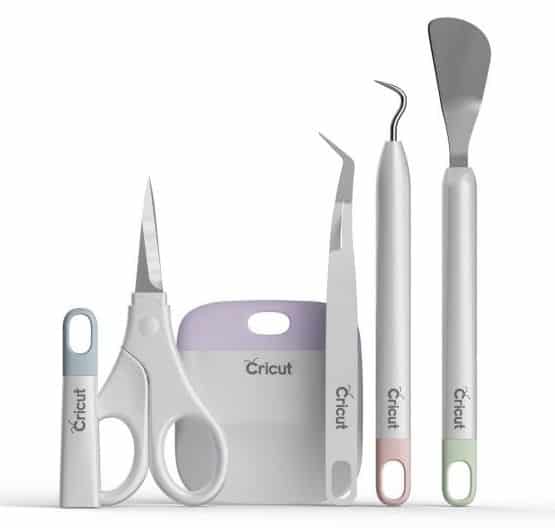 Once you have your cutting machine there are a few essential tools and materials that you will need to get you on your way.
Equipment You May Need
Laptop or PC (depending on the software that your machine uses, you can even use a phone or tablet device)
Heat press (if you will be making items with HTV, sublimation or infusible ink)
Basic tool set that includes tools for weeding and tweezers for working with paper or cardstock.
Do I Need a Heat Press?
This is a great question and it really does come down to what type of craft you decide on making to sell. Although we listed a heat press in our list above not everyone will need one.
If you decide that you will focus solely on paper crafts then the need for a heat press may not be needed.
This is not to say that you cannot apply HTV to cardstock, because you can, but a heat press can be something that you invest in later on as you start expanding on the types of paper crafts you create and sell.
So, what crafts will need a heat press?
To start, let's understand exactly what a heat press is. The heat press machine not only works to transfer designs and logos to t-shirts, tote bags, and other fabric items but, you can also buy additional attachments to work on different mediums such as caps, mugs, ceramic plates, and more.
Your designs can be made from Heat Transfer Vinyl (Iron-On), sublimation ink prints, or infusible ink transfers.
If you want to read more about how to use a heat press we have a detailed post that you may find helpful.
You can also read our post about what to look out for when buying a heat press to make sure you choose the right one!
Once you know that you definitely will be needing a heat press you may ask the question "would an iron not work equally well?". Yes, you can use an iron, and this may be a great choice when you first start off but read our blog post to better understand which is best for you: heat press vs iron.
Now let's have a look at different materials you can use with your home cutting machine.
Materials You May Need
Below is a list of materials that you can use to create crafts using a home cutting machine. You may not need all of these materials especially if you have decided on what items you will be focusing on.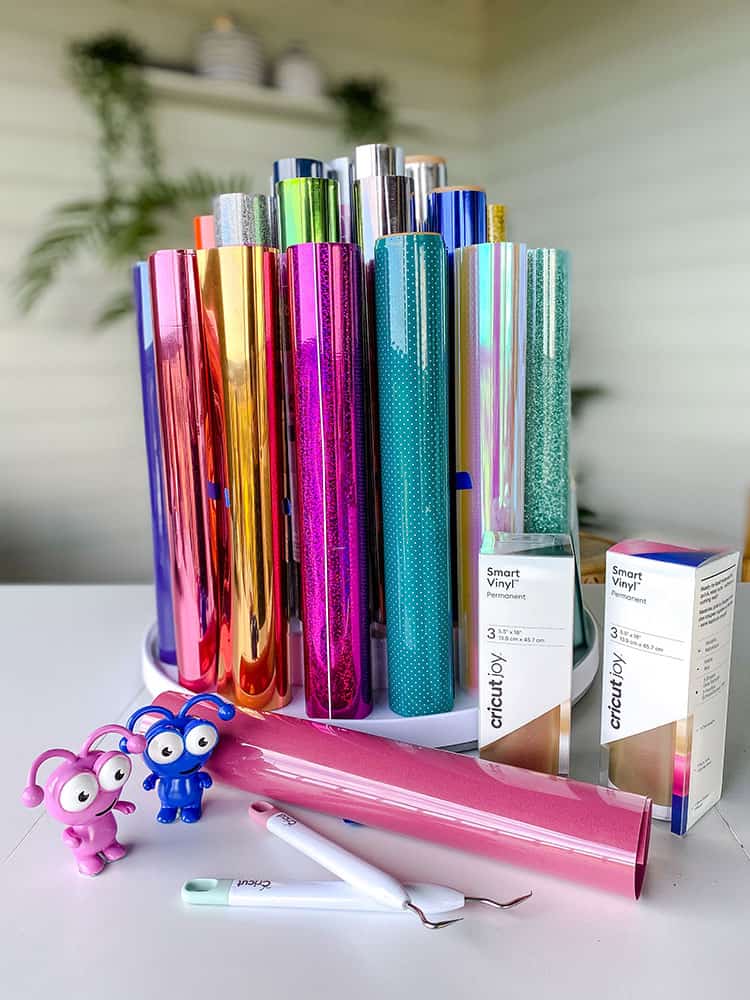 The lists above are just some of the tools and materials you can use with your home cutting machine. Once you have purchased your machine and get a lot more confident using it you will no doubt start purchasing other materials and tools.
For a full list of tools, accessories, and supplies that you can get for your Cricut machine you can read our blog posts for more.
>>> Cricut Maker 3 Essentials (Tools, Accessories and Supplies)
>>> Cricut Explore 3 Essentials (Tools, Accessories and Supplies)
Ideas of Crafts You Can Make and Sell
By now you may know what vinyl cutting machine you will be purchasing and the different materials that you can use with it.
You may even know what crafts you would like to make and sell but if you are still not sure we have listed below some great craft ideas that you can make with your home vinyl cutting machine.
If you purchase SVG's or use images from your design software make sure to check the licensing for any images you use.
A great place to research ideas of what you can create to sell is by looking on Etsy to see what is selling well. Also, take a look at items for sale on Facebook marketplace or any other online craft selling platform.
1. Leather Purse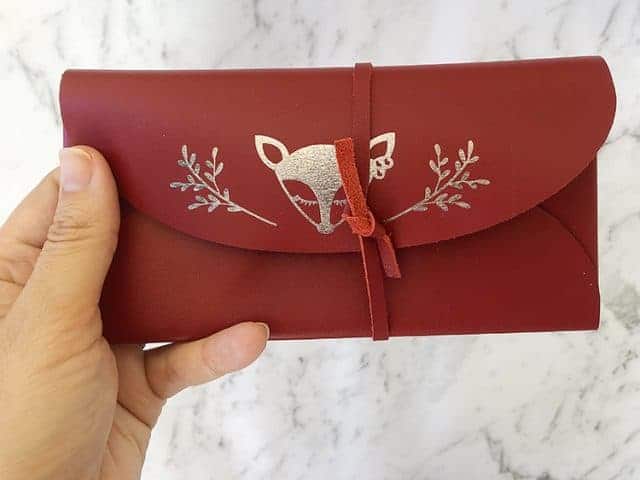 If your machine can cut materials like leather or felts, this is a great idea for a beginner crafter as it is a no-sew fold and glue wallet.
We added an HTV decal on the wallet which is a great idea if you want to add personalizations to your designs.
WANT MORE: Read this post for more cool Cricut leather projects to make.
2. Personalized New Baby Gifts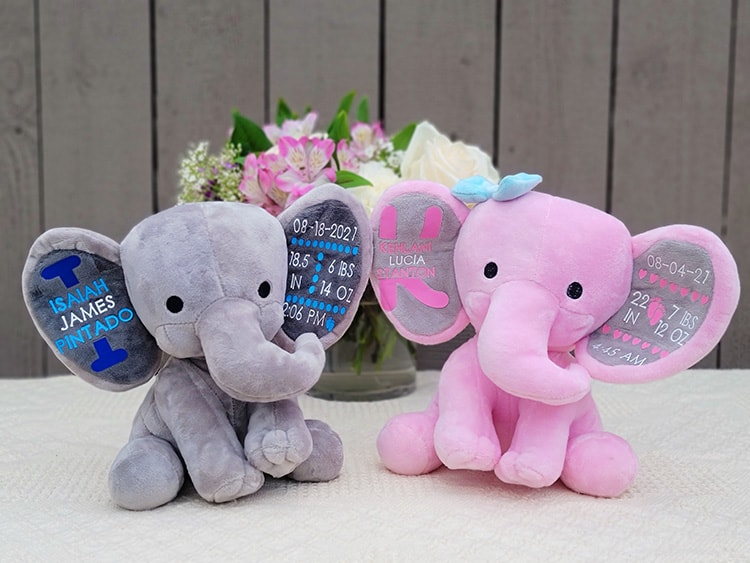 Nothing welcomes a new bundle of joy like this super cute and adorable baby announcement gift.
3. Infusible Ink T-Shirts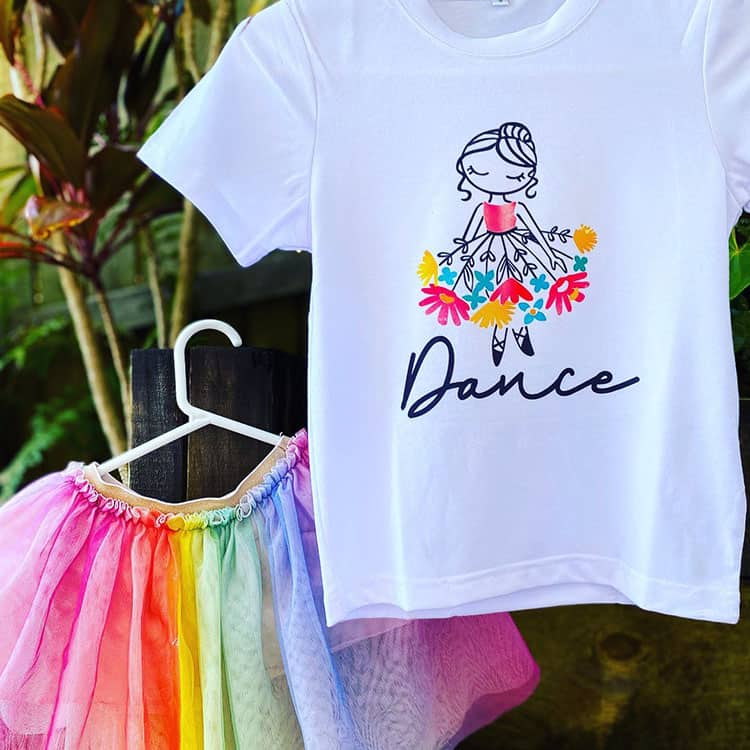 With just a plain blank t-shirt, Infusible Ink transfer sheets, and your vinyl cutting machine you can turn a simple shirt into gorgeous and fun Infusible Ink shirts that everyone will love!
>>> Want to learn more about Cricut Infusible Ink? Read our Ultimate Beginners Guide to Cricut Infusible Ink!
4. Chalkboard Signs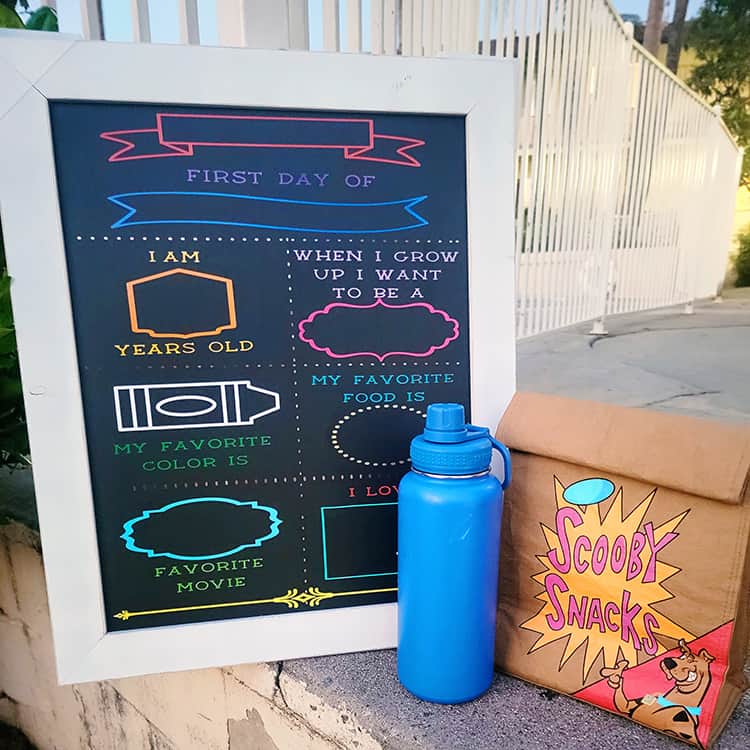 Every parent loves to capture those memorable first days of school so making this DIY Cricut chalkboard sign will be a great hit and a great seller.
5. Personalized Door Mats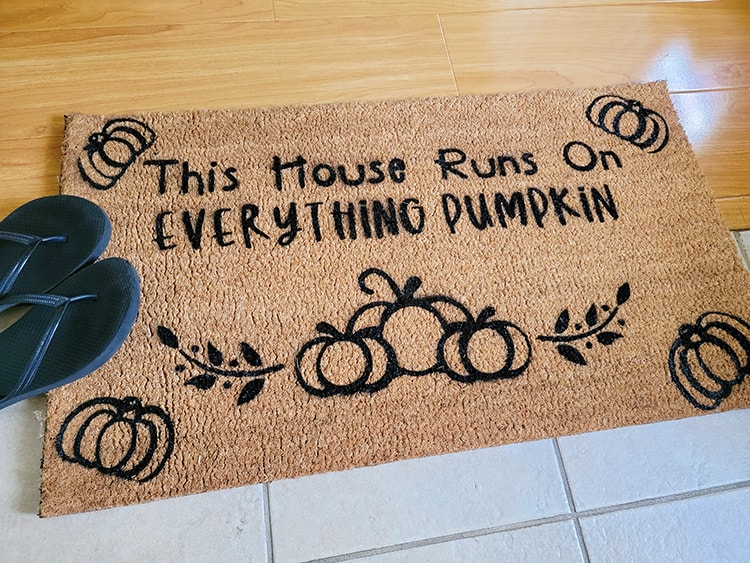 Custom doormats are all the rage! You can customize the design and colors for your buyers so that they feel they get a truly unique purchase.
6. Shadow Boxes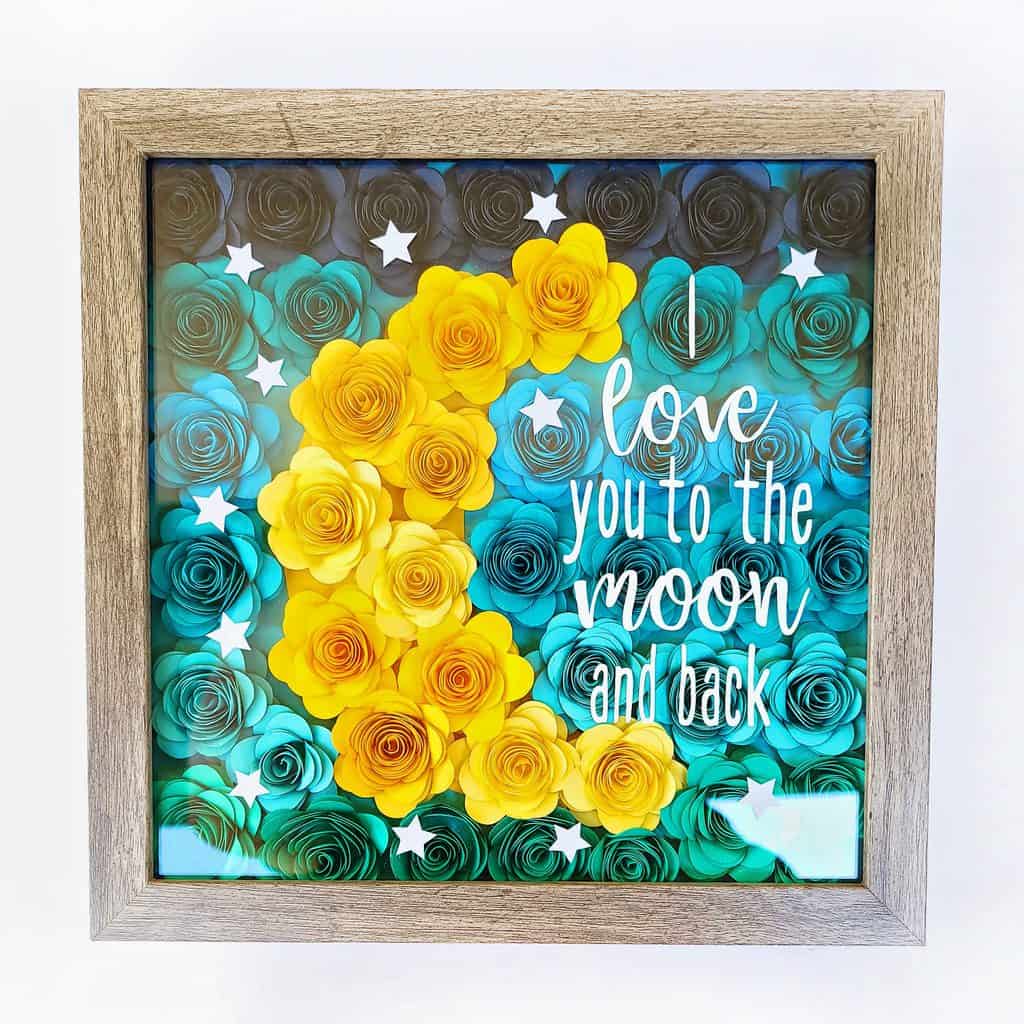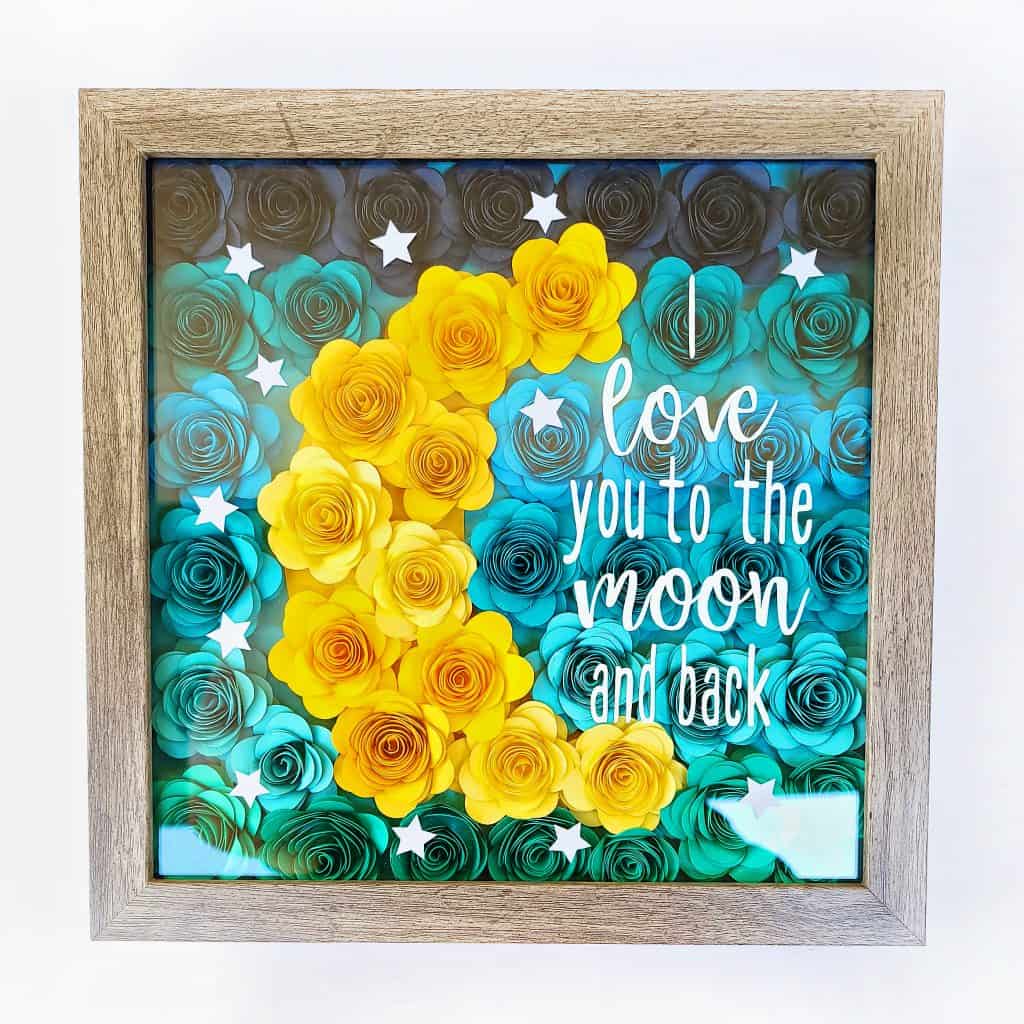 Shadow boxes are really popular and on-trend, making beautiful decoration pieces and thoughtful gifts for someone special.
WANT MORE: Check out this list of other card stock crafts you can make.
7. Spotify Glass or Acrylic Plaques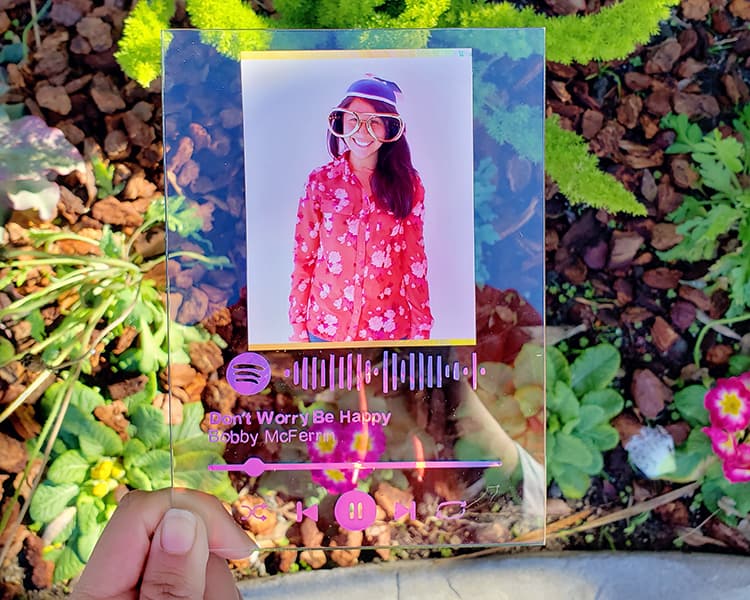 Spotify Glass Art is quick and easy to make! All you need is some adhesive vinyl and a plexiglass frame.
8. Personalized Gifts for Him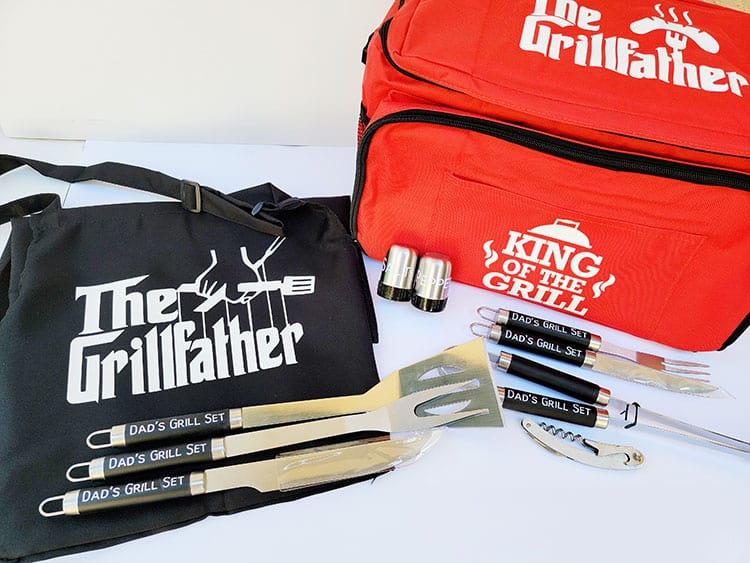 Creating gifts for men that are unique is a great way to stand out from the crowd. This is a great gift idea for him or that grill master in your life.
9. Monthly Planners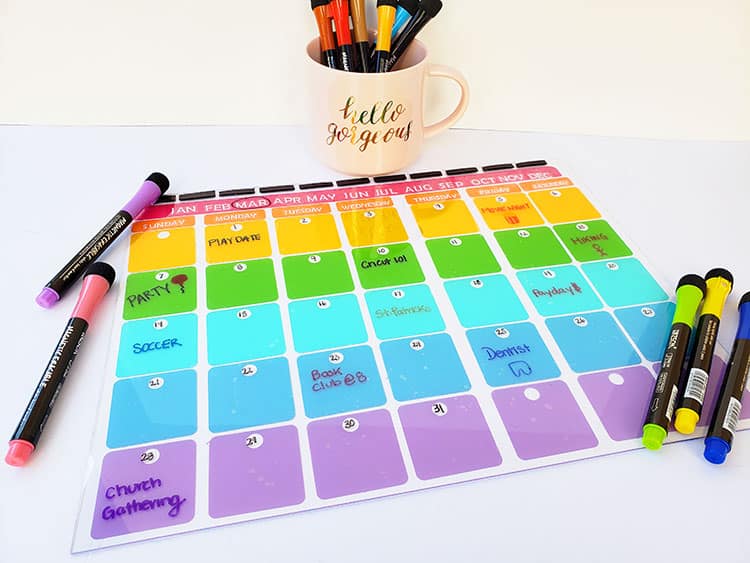 These are great for every house or even teachers! Sell them for the home hub or as teacher gift ideas as classroom planners.
10. Leather Earrings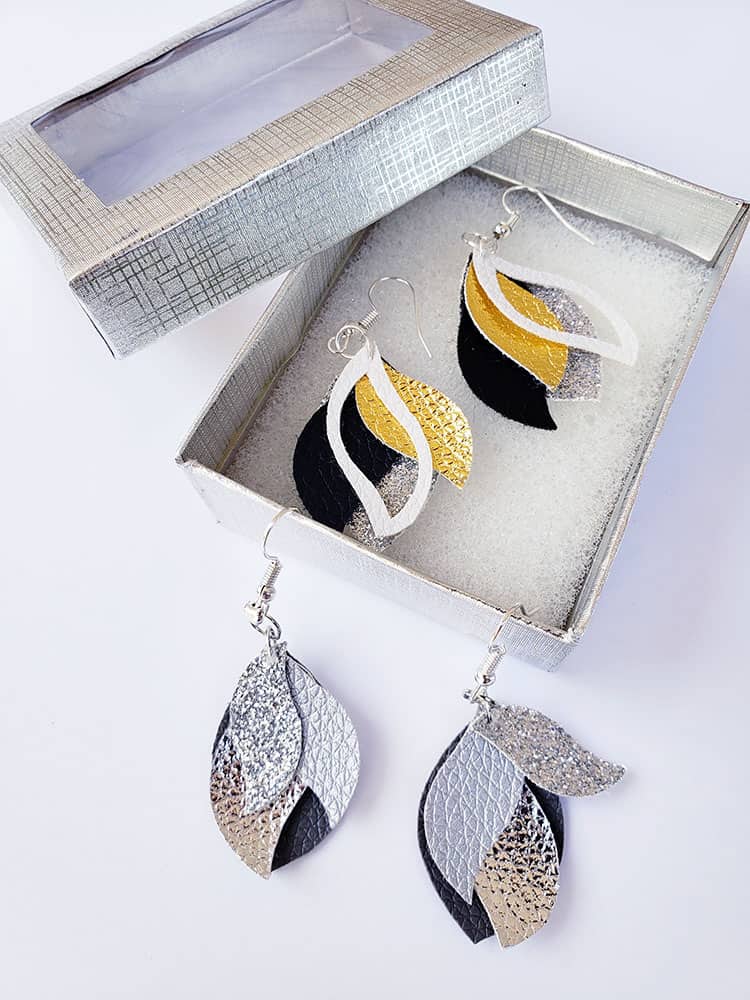 Creating leather or fabric earrings with your cutting machine is such a great way to specialize in a particular item. Find a list of 15 other Cricut fabric projects that you can whip up here.
11. Gifts for Mom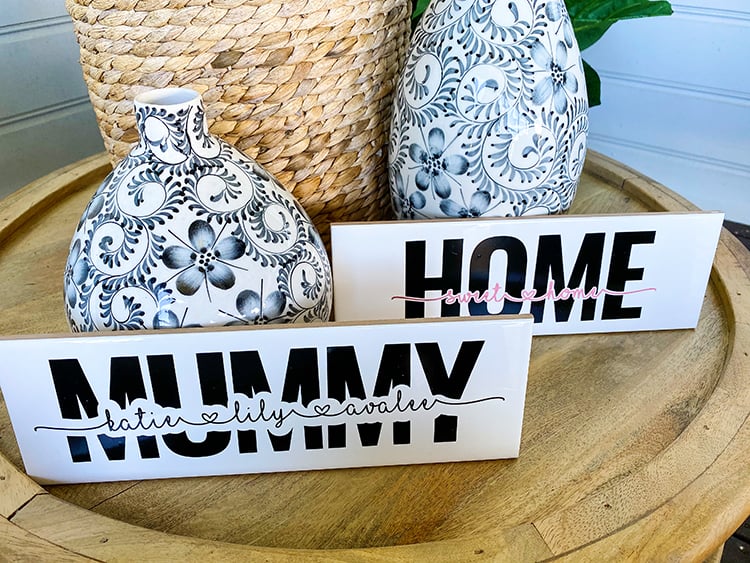 Gifts for Mum that can be used for Mother's Day, birthday's or just to let her know that you love her. These knockout tiles are great.
WANT MORE: Here are some other great gifts ideas that you can create.
12. Funny Novelty Gifts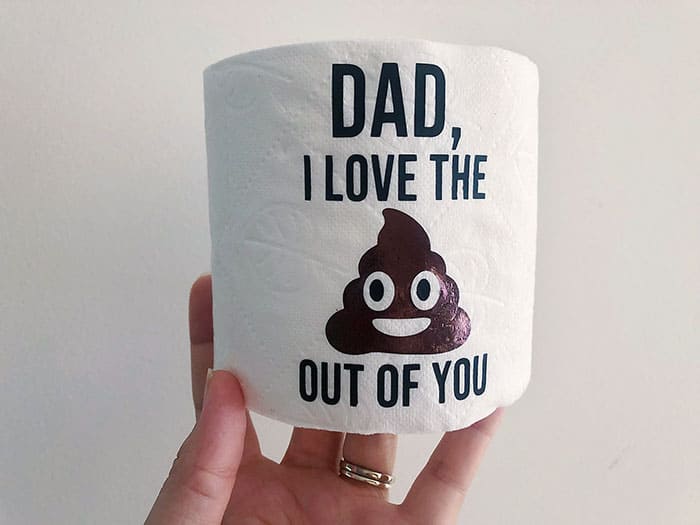 Funny novelty gifts for Dad or that person who just loves a great laugh are perfect, unique, and super simple to make.
13. Cake Toppers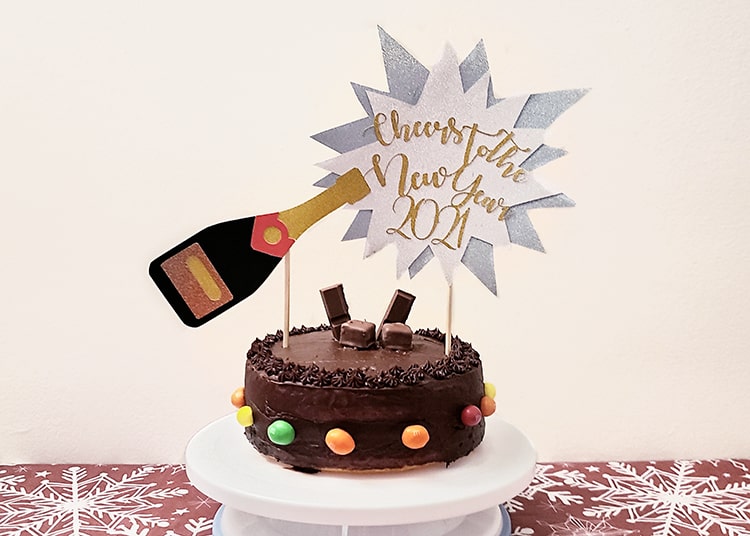 If using card stock is your thing, you can specialize in creating cake toppers for all kinds of celebrations and events.
WANT MORE: Check out these cupcake wrappers that you can create.
14. Christmas Ornaments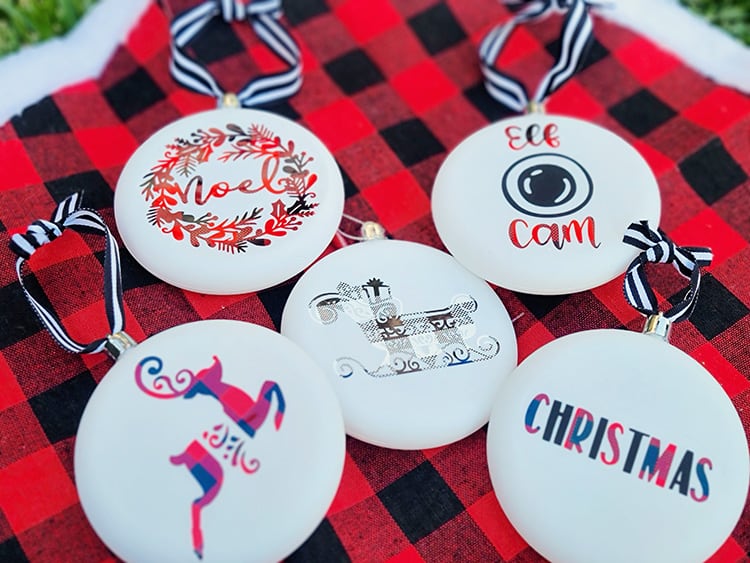 Specialize in creating ornaments or decorations for holidays throughout the year is a great way to become known for what you make. These Christmas tree ornaments can be personalized for your clients – a great way to add a special touch.
WANT MORE: Check out this cool Easter theme wreath decoration or these cool ideas for Christmas gift ideas you can sell.
15. Cards & Stationery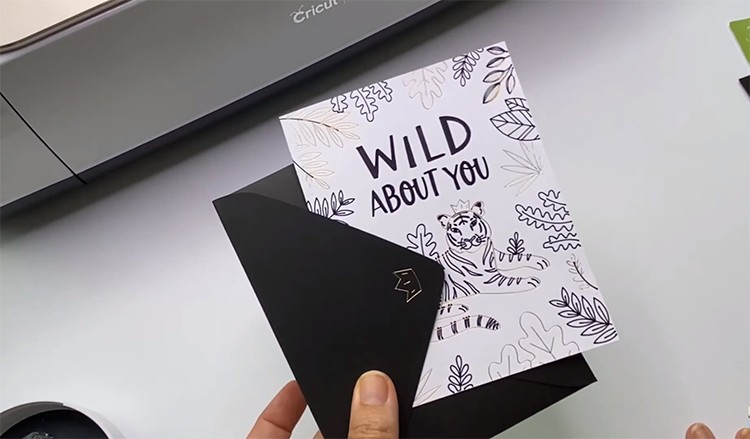 Creating and specializing in stationery is a great way to just focus on one type of craft. You can specialize in birthdays, weddings, or cards for all occasions.
By adding cutouts and foil accents to your cards you can really create some striking stationery.
16. Print Then Cut Cricut Stickers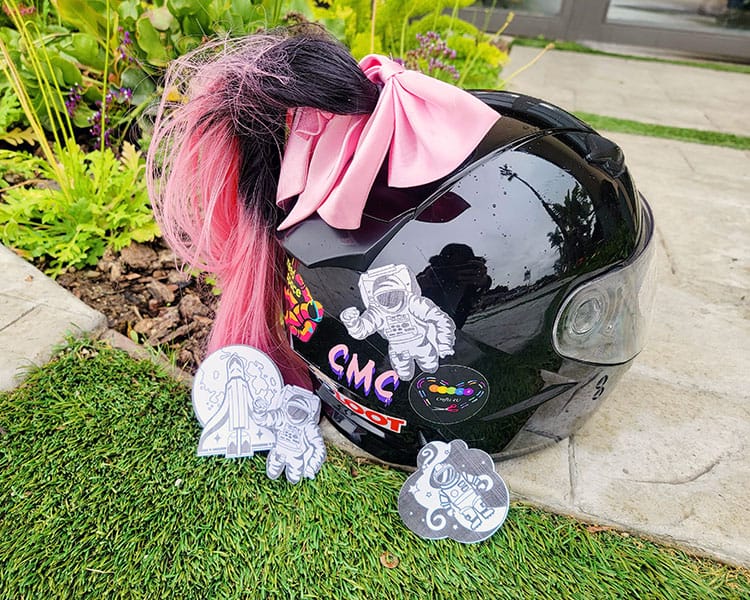 Stickers are such a great way to make money from your vinyl cutter. You can create stickers for all ages and covering such a large variety of themes.
By creating Print Then Cut stickers for your existing stationery business or just concentrating on stickers alone, they are sure to be a great hit!
Getting Out There
Once you have decided what you will be specializing in and you have practised to perfect the craft, it is time to get the sales rolling in.
You do not have to spend money to start marketing your items as there are variety of avenues you can use that are completely free to set up.
1. Social Media
Create Social Media pages on Facebook, Instagram, and even Pinterest with pictures of what you will be selling.
If you start building a great following on social media you can use your followers for limited edition flash sale items. Building up the hype before the sale date is a great way to get everyone excited ahead of the date.
You don't need to pay for ads on social media right away. Setting up a page with a few pictures and videos is enough to get the ball rolling. You can always ask friends and family to like and share your page to get started.
2. Online Sales
You can also make money from selling your unique designs online. Etsy is probably the best option for beginner crafters.
Create a profile on Etsy and customize it for your business. While it's free to open a store on Etsy, you'll incur some fees. $0.20 for each listing and a 3.5% commission for each sale.
Here are some tips on how to create an attractive profile on Etsy:
Use eye-catching photos that provide the right context for your decals, stickers, and other products
Write a quality description for each listing and include keywords.
Your Etsy store should have a uniform look and list similar items. It'll take more skills to display and sell a haphazard collection of items.
Come up with reasonable prices. A rule of thumb is that your cost should be about 20% of the retail price. This will give you enough room to organize sales once in a while. You'll make money even at 60% off.
Take advantage of the About section on Etsy to introduce your business and be upfront about shipping time and store policies.
Answer all the questions as soon as possible.
Another way to sell online is to set up a website, this is something to consider after you're semi-established. When it's time, you can take advantage of all-in-one e-commerce platforms like Shopify.
Regardless of the sales channel or client, always make sure to over-deliver and under-promise. This allows you to build rapport with your customers.
It's important to obsess over every detail in the vinyl cutting business. After all, you want to create products that stand out.