These Cricut Christmas ideas to sell are a great way to enjoy spending time crafting while at the same time making some extra money for the holiday season!
From home decor to gift ideas and so much more, there are so many awesome ideas here to add to your Etsy or online shop this Christmas. Each of these ideas would even do so well at a Christmas craft show, everyone would be asking for custom orders!
20 Most Profitable Cricut Christmas Ideas to Sell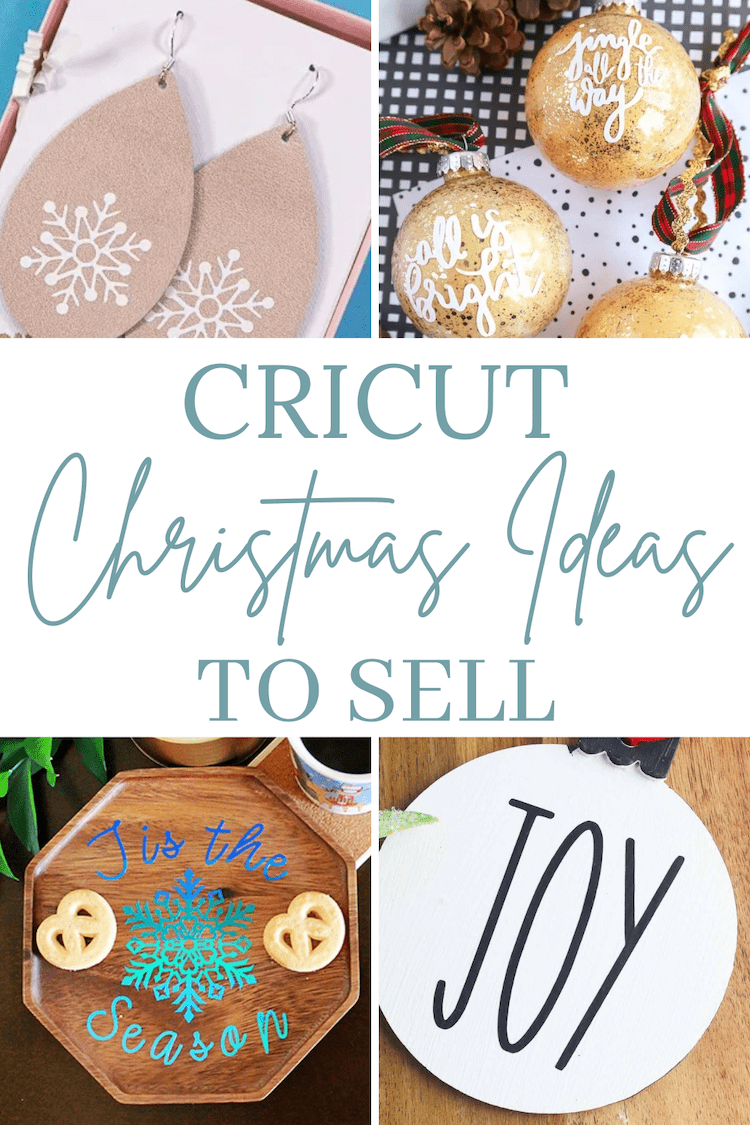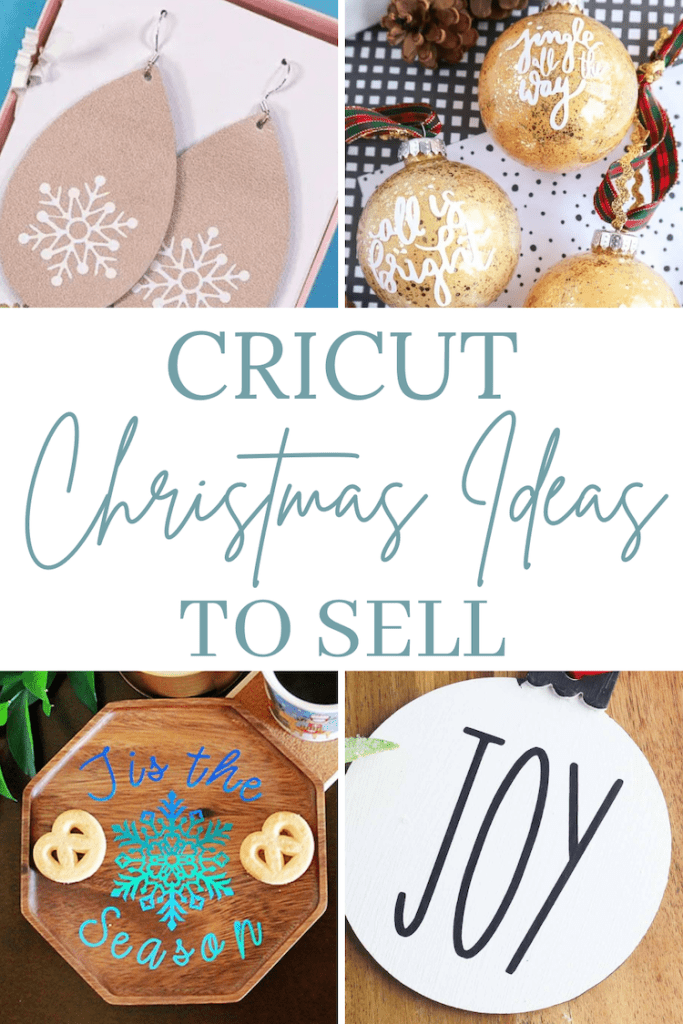 From serving tray ideas to personalized Christmas stockings, to Cricut Advent calendars and more! These Cricut Christmas craft ideas to sell are sure to inspire you and earn you some extra money!
1. DIY Etched Casserole Dish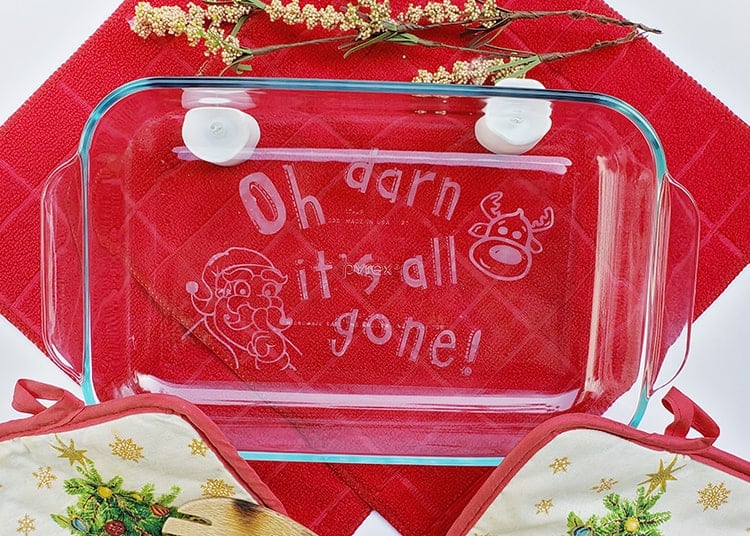 These DIY Etched Casserole Dishes make for the best Christmas gifts for the cook or baker in your family! Sell them online or at craft shows and you will not be able to keep them in stock!
Find the step-by-step tutorial on how to create this etched glass casserole dish here.
2. DIY Personalized Cricut Serving Tray with Vinyl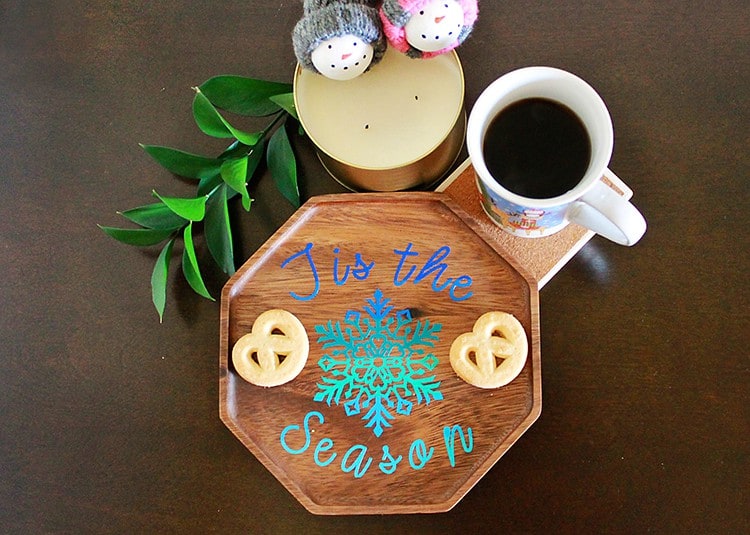 Make a personalized serving tray that people will buy either to decorate their own homes this holiday season or use as gifts for friends and family!
Find all the instructions you will need to create a Cricut wood serving tray.
See More: If you love working with vinyl, you will also love our post full of wonderful Cricut Christmas vinyl ideas.
3. Matching Cricut Christmas Shirts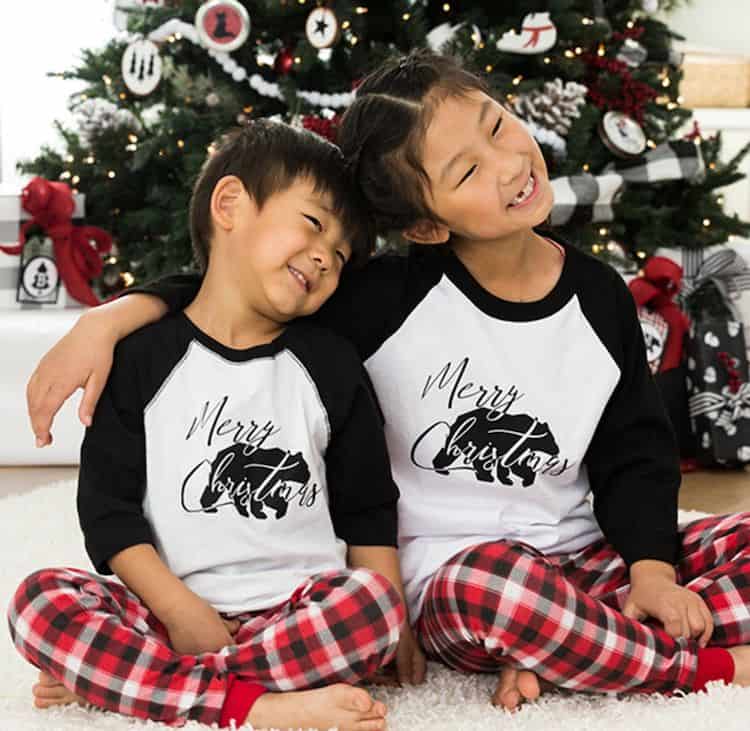 Matching Christmas PJ's or Christmas outfits are all the rage! Create these matching sets and they are bound to be a best seller for families.
Click here to create this super easy project that you can find in Cricut Design Space.
4. Grinch Christmas Cricut Mug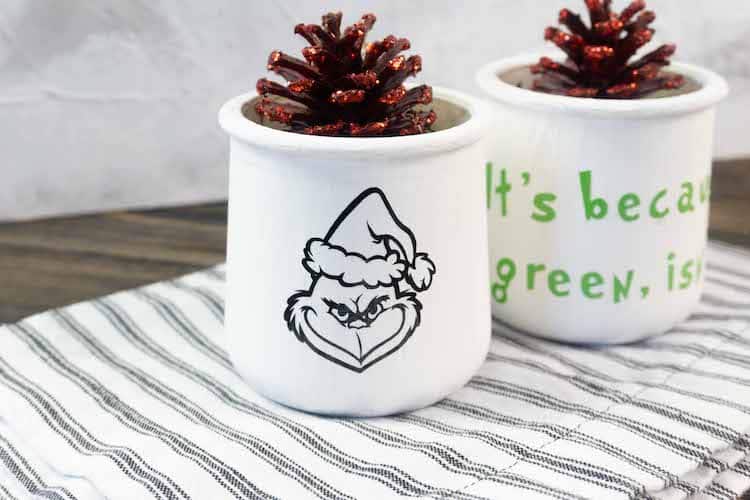 The Grinch is such a fun and beloved character during the holidays, this fun Grinch Christmas Cricut Craft that you can use over and over!
Grab the step-by-step info for these mugs here.
5. Snowflake Leather Earrings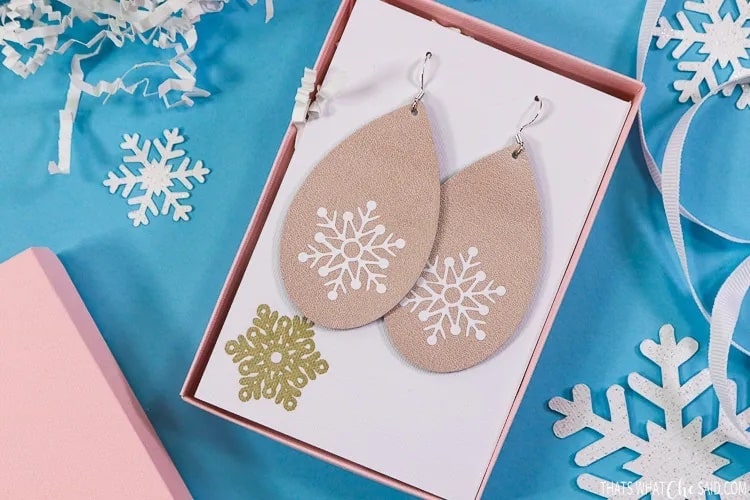 Learn how to make these adorable snowflake leather earrings using a Cricut Explore Air 2 and find out all this machine can do while utilizing the deep cut blade, scoring stylus, Cricut pens, and EasyPress Mini!
You can find the tutorial with all the info on how to make these leather snowflake earrings here.
6. Personalized Cricut Christmas Stocking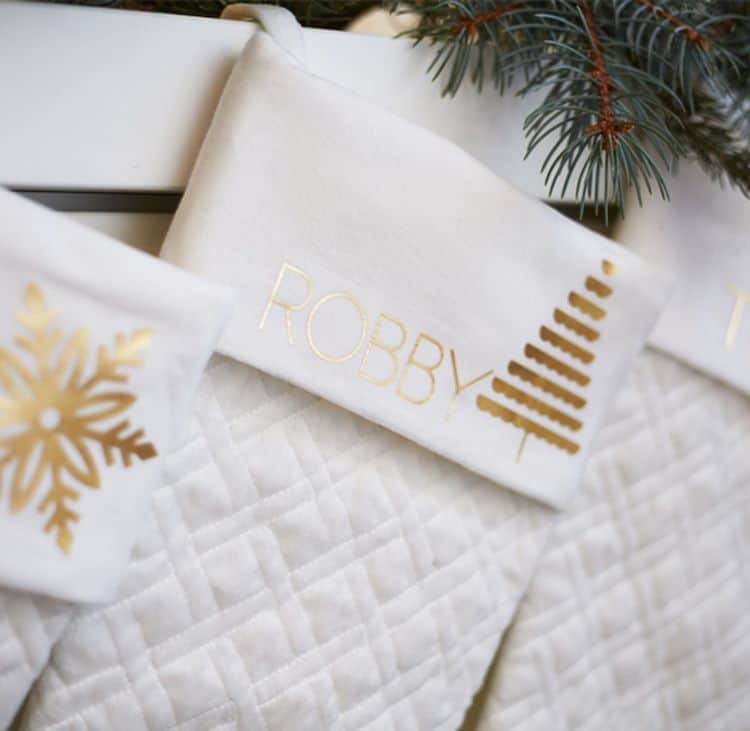 We just love these stunning personalized Christmas stockings that will make an elegant and classy addition to the crafts that you sell this year.
So simple and effective and you can even offer your customers a choice of color for the print so that they can customize their stocking even further! Click here to see the project on Cricut Design Space.
7. DIY Christmas Coasters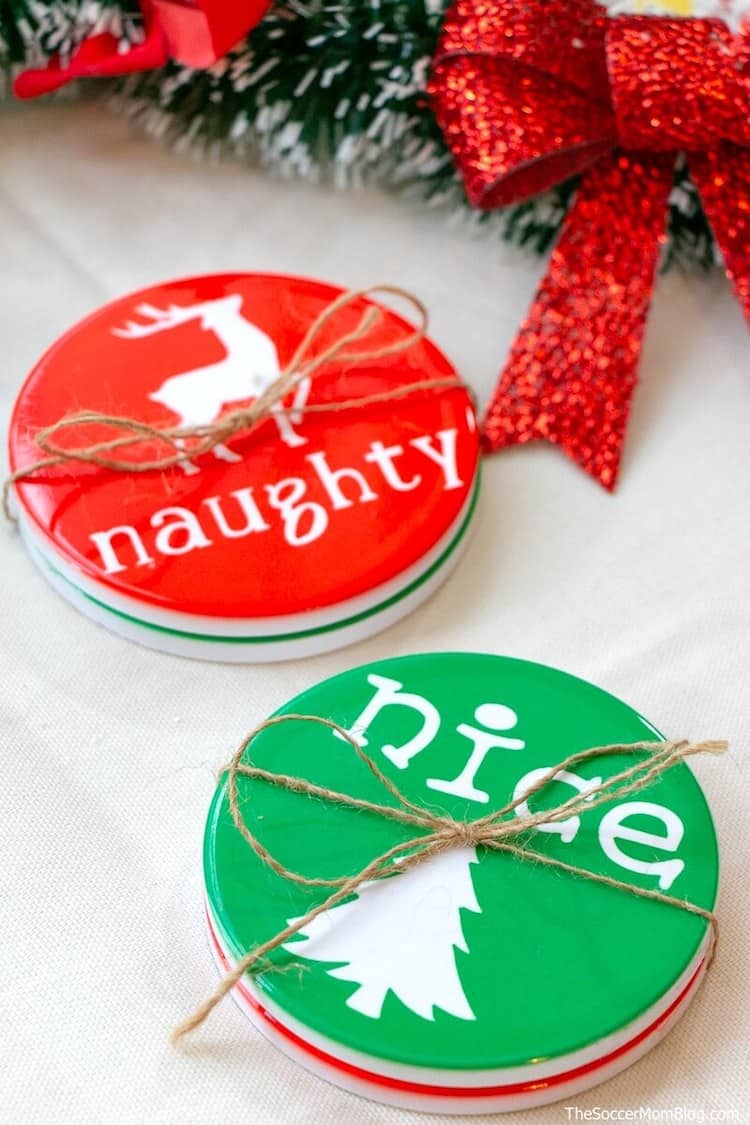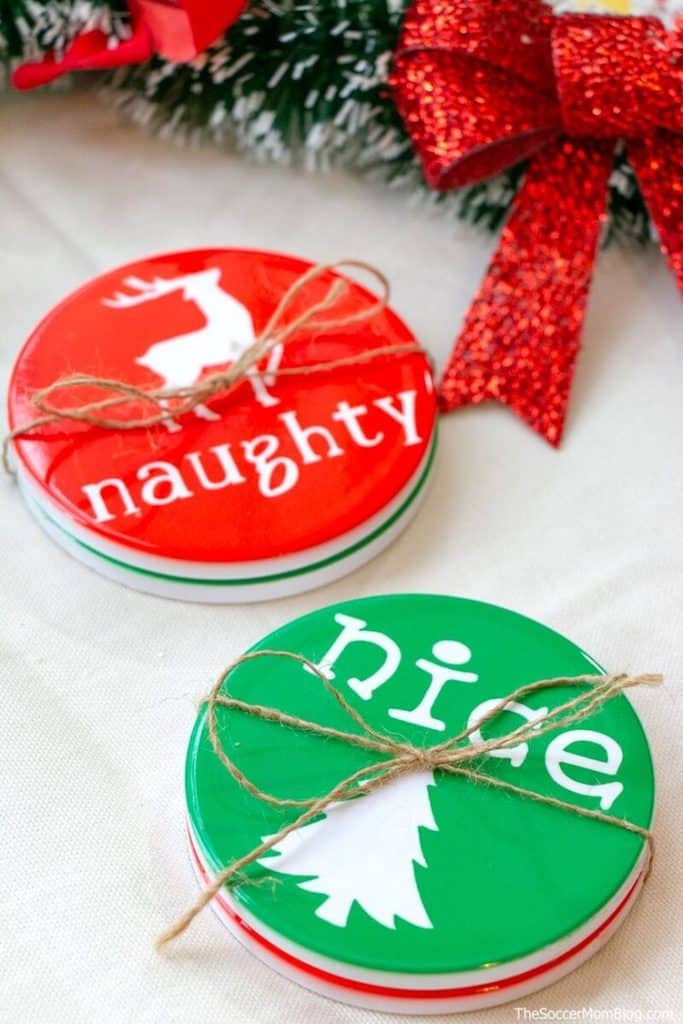 These vibrant and festive Christmas Coasters are easy to DIY with the Cricut Maker! We'll show you step by step how to make two different holiday coaster designs!
Find the tutorial on The Soccer Mom Blog.
8. Cricut Christmas Advent Calendar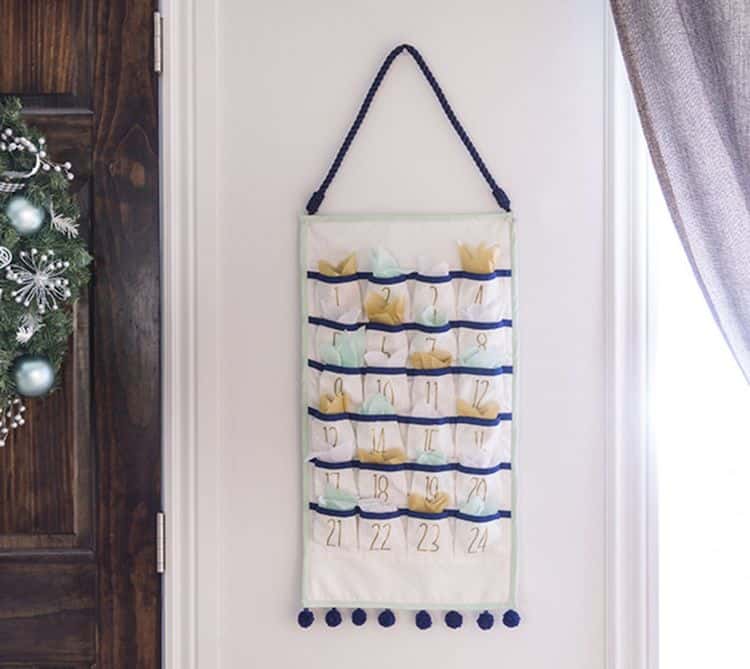 Who does not love an Advent Calendar and we think that this Cricut Christmas Advent Calendar is great for everyone. Customers will love it as they can add their own surprise for each day.
You can create this Cricut Advent Calendar by seeing the full project on Cricut Design Space.
9. DIY Glittering Gold Painted Glass Ornaments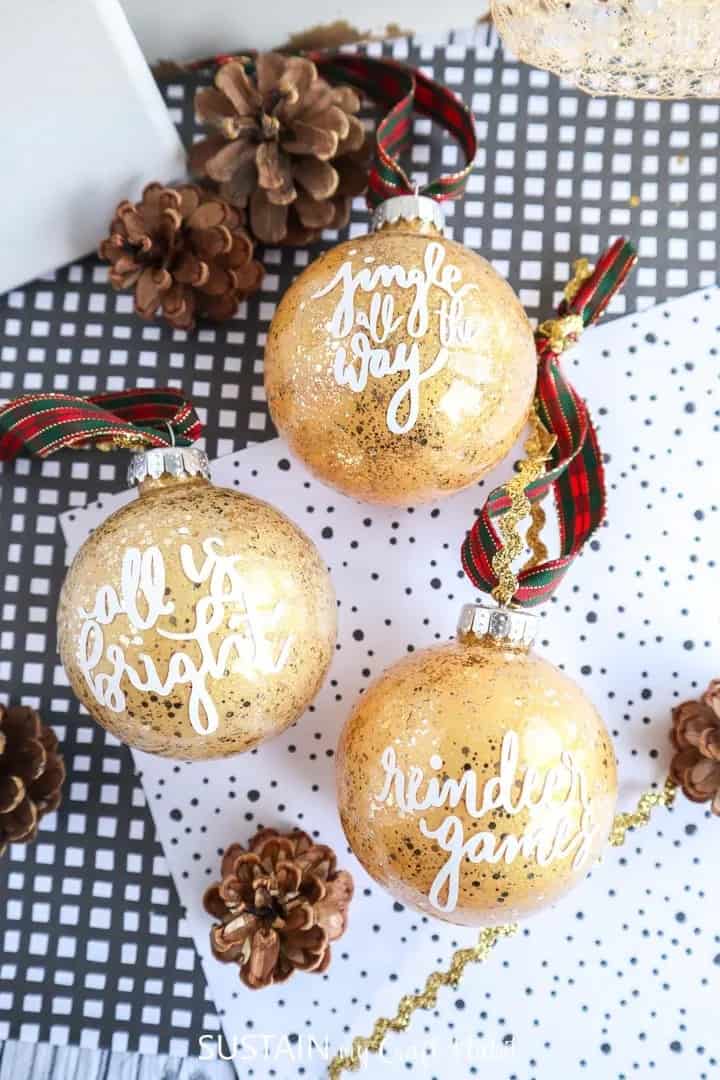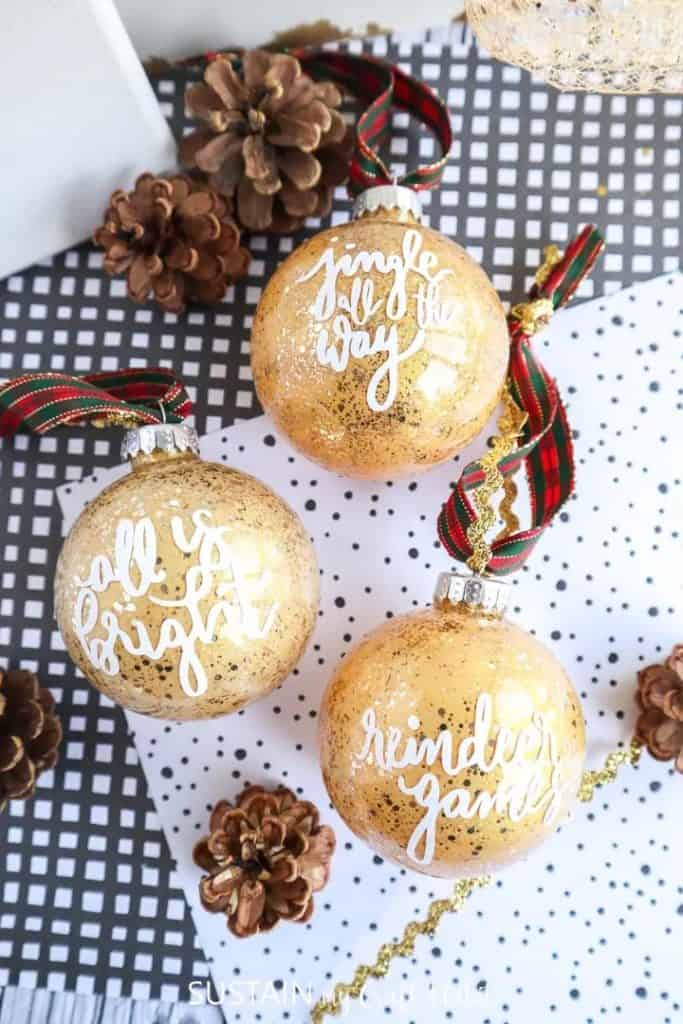 Add some beautiful glittering gold-painted glass ornaments to your Christmas tree this year with this DIY idea.
Grab all the info about how to make these ornaments here.
10. DIY Milk and Cookies for Santa Plate Set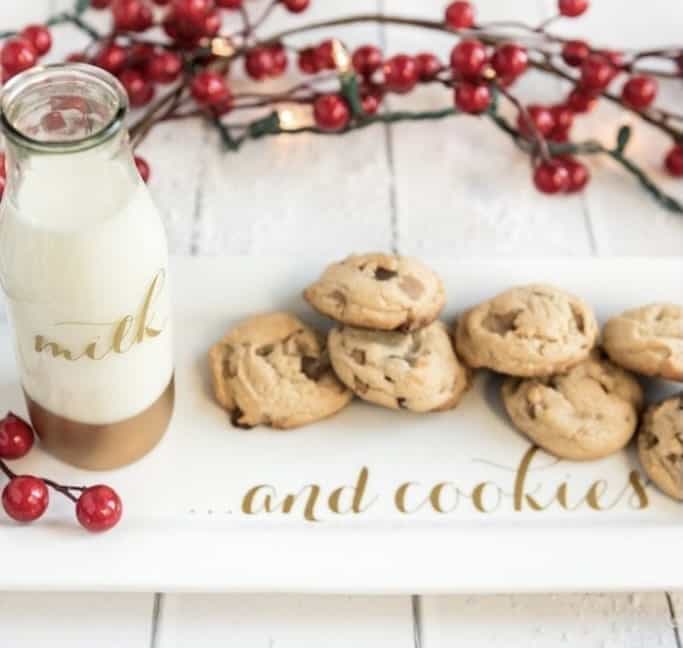 Are you looking for the perfect DIY Milk and Cookies for Santa Plate Set? Well, you definitely need to check out this Cricut craft project tutorial for this beautiful plate and milk bottle set!
Find all the info that you will need about how to recreate this plate set here.
11. Santa Cam Ornament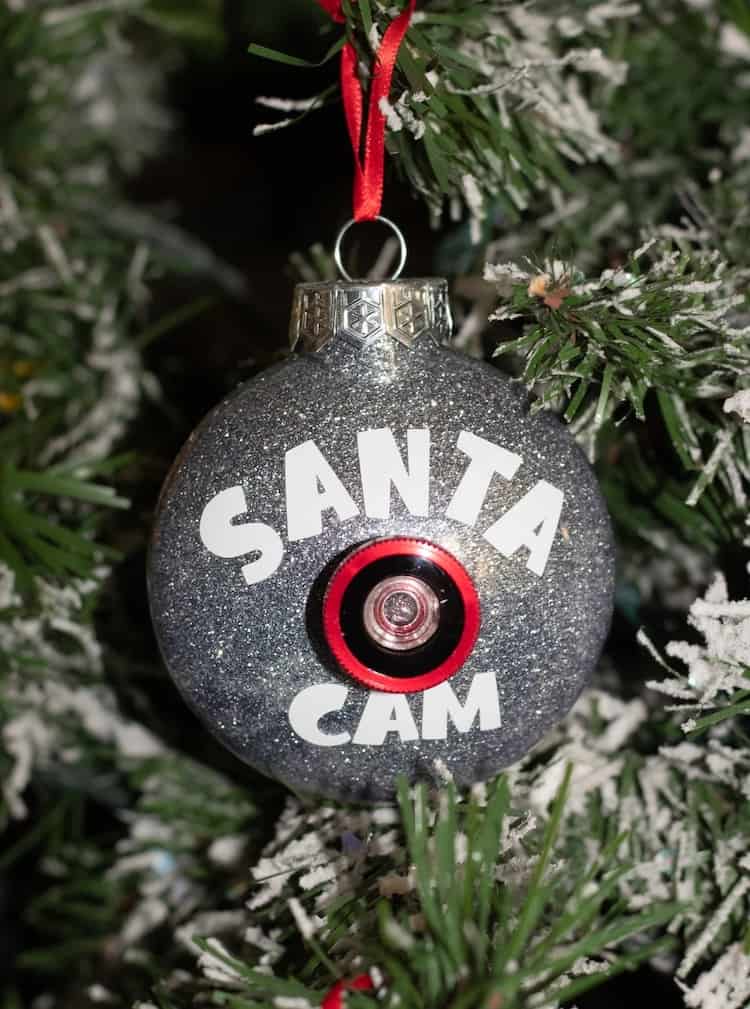 These DIY ornaments are also perfect to sell around the holiday season, Santa spy cam ornaments are super popular!
Create your own Santa Cam Ornament by following the instructions on Leap of Faith Crafting.
See More: If you love these adorable ornaments, you will most likely love our roundup post of the best Cricut Christmas ornaments ideas.
12. DIY Rae Dunn Rolling Pin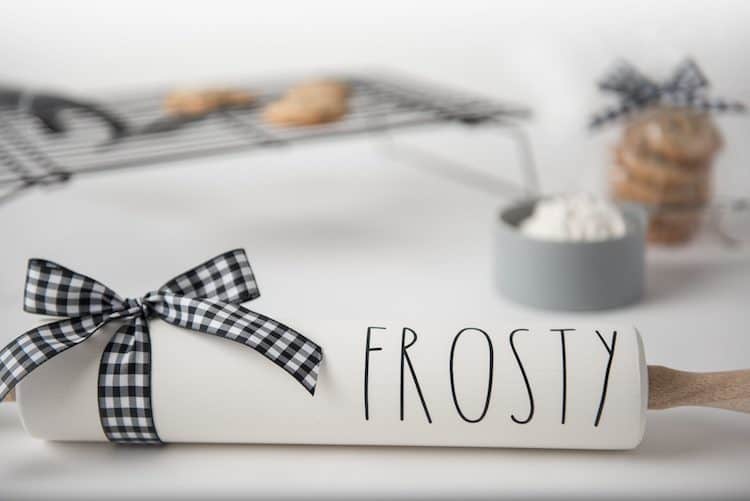 This DIY Rae Dunn Inspired rolling pin is the perfect gift to give to your special baker this holiday season. It's a simple Cricut project perfect for the novice to advanced.
Click here to find the instructions on how to make this Rae Dunn Rolling Pin.
See More: Our post full of Cricut Christmas gift ideas will help you if you are looking for more inspiration on what to give for Christmas.
13. Winter Felt Ornaments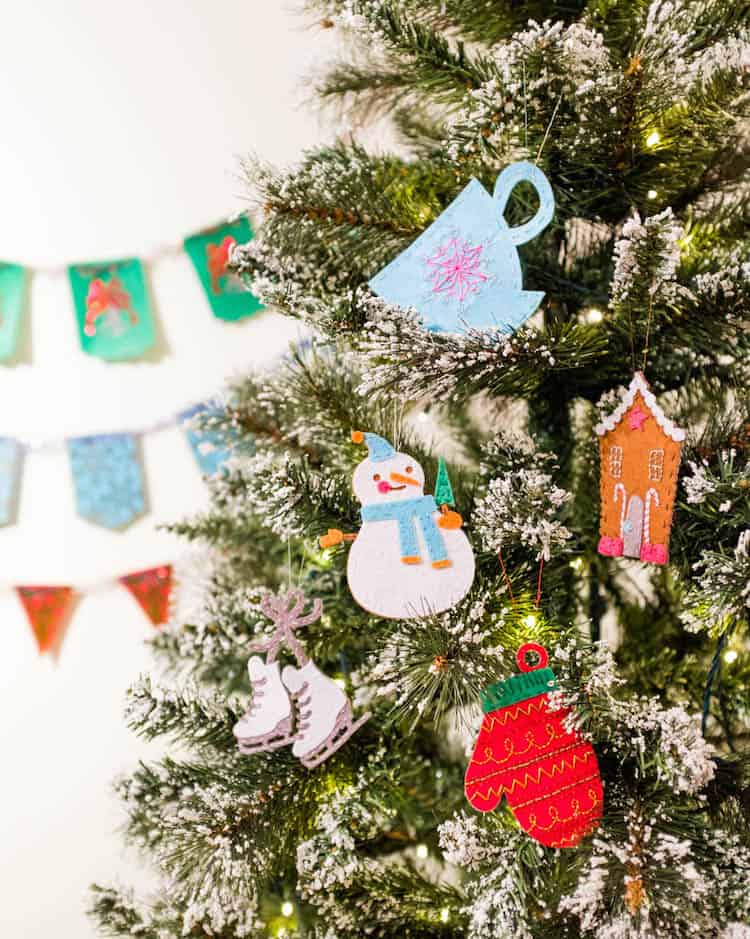 These Winter Felt Ornaments with Cricut are the perfect start to decorating your tree this year!
Grab the step-by-step info on the Albion Gould blog here.
14. DIY Holiday Pillows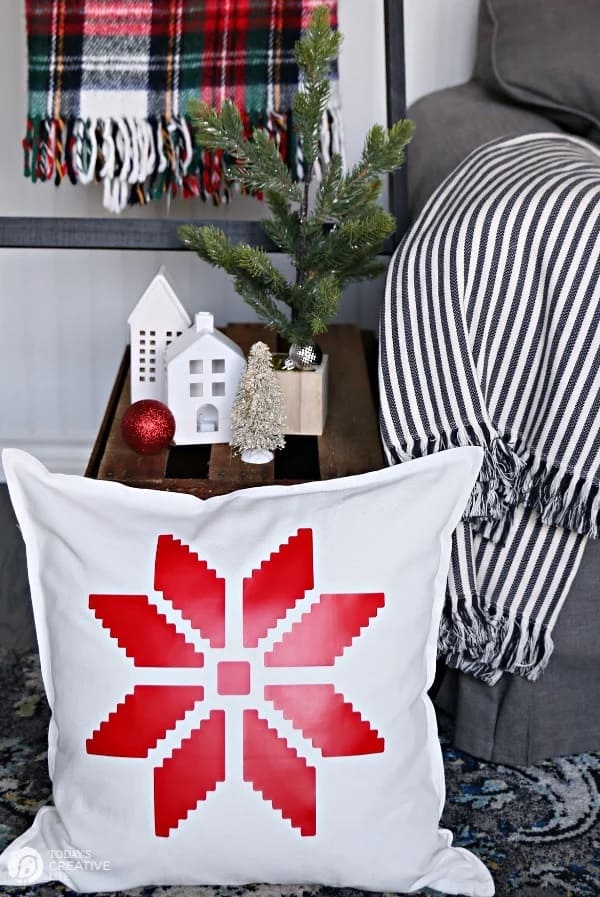 If you're looking for simple ways to make homemade holiday gifts or home decor, then you're going to love this iron-on project from Cricut.
Find the full tutorial on Today's Creative Life.
15. Cricut Christmas Sweater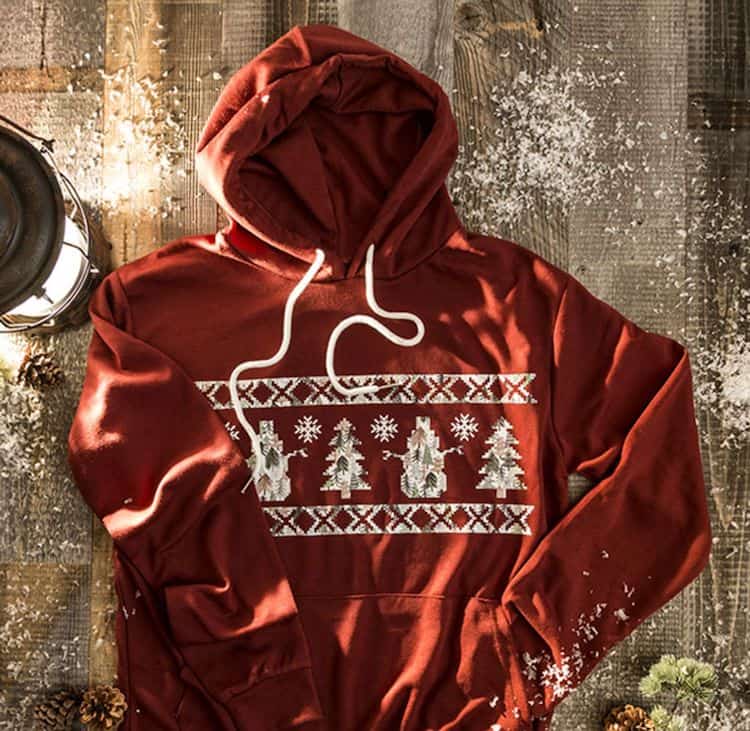 If working with HTV or iron-on vinyl is your jam, then creating these Cricut Christmas sweaters is "money for jam" if you want to sell your crafts!
These sweaters will be a great addition to your online store or even winter and Christmas markets! Check out the project on Cricut Design Space to make your own.
16. Elf Cam Mug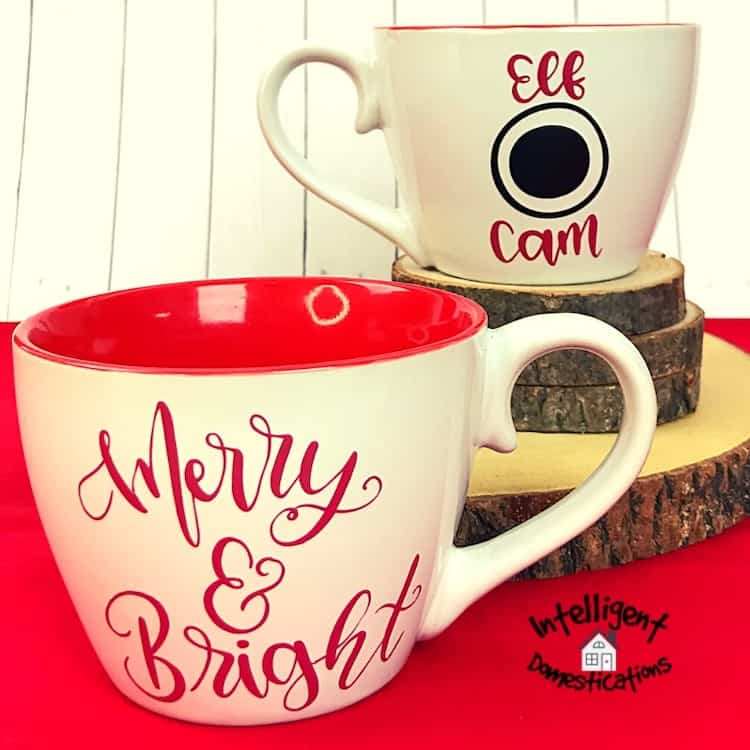 Make these cute double-sided elf cam mugs to sell for adorable and easy Christmas gift ideas for neighbors, friends, and family!
Create these special Elf Cam Mugs by following the instructions here.
17. Christmas Tea Towels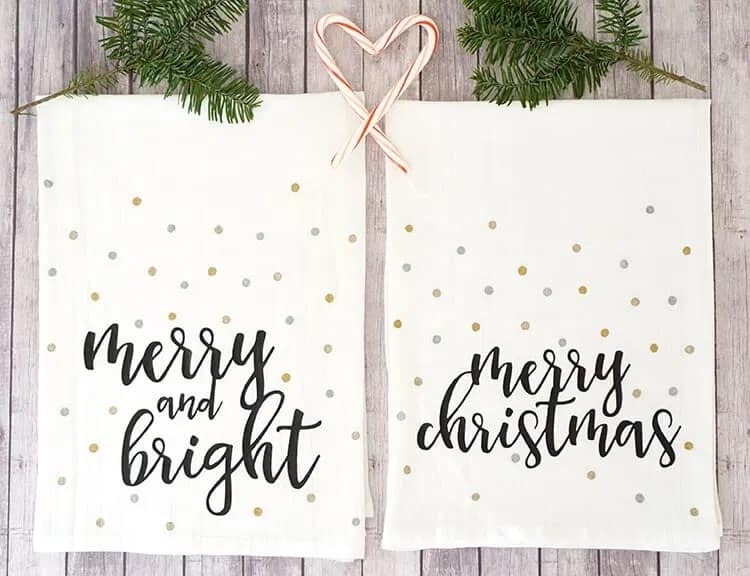 These cute Christmas tea towels are a quick and easy beginner project for the Cricut Explore Air cutting machine! Just add heat transfer vinyl, and your design options are nearly endless!
Find the step-by-step tutorial on how to create Christmas Tea Towels here.
18. DIY Stocking Hanger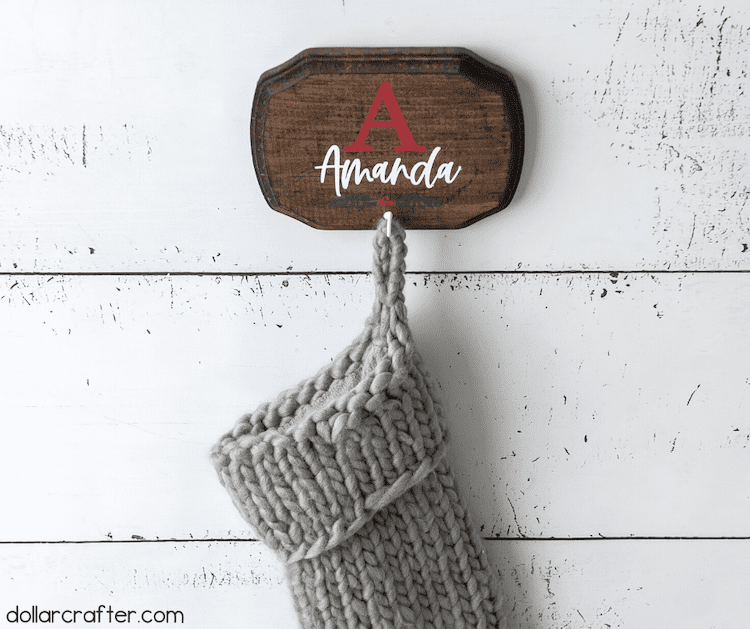 Everyone loves to buy custom home decor for their house during the Christmas season and these DIY Stocking Hangers are the best!
Find the full tutorial for this DIY Stocking Hanger on the Dollar Crafter blog.
19. Christmas Mischief Elf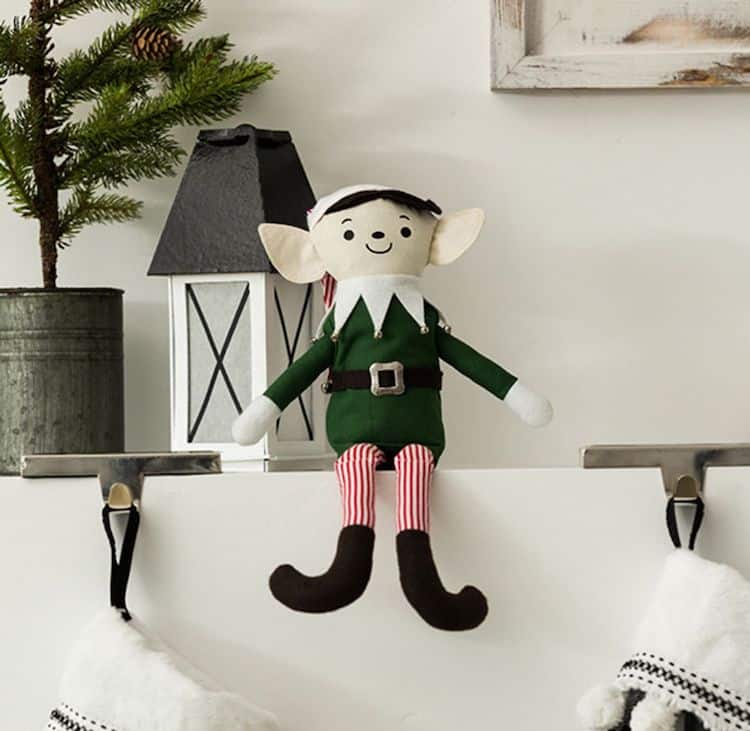 If you love cutting fabric and felts with your Cricut machine then this super cute Elf on the Shelf is the perfect Cricut Christmas project to sell this year. Every kid loves to have one of these Elves arrive ahead of Christmas so this Elf will definitely not be on your shelf for long!
See how to create this mischievous guy by heading over to the project in Cricut Design Space.
20. Rae Dunn Inspired Christmas Ornaments
Christmas is such a fun time to get crafty with your Cricut! Here is a fun template for Rae Dunn Inspired Christmas Ornaments that will look awesome on your tree!
You can find the tutorial with all the info on how to make these ornaments here.
I hope that you will have found some great Cricut Christmas ideas to sell. There are sure to be some great ideas that everyone will love and for those who cannot make their own gifts, buying from you or your Etsy store is the next best thing!
Tip: If you are looking for a great Christmas vinyl craft our recommendation would be to definitely give the personalized serving tray a go! We love the ombre effect, what about you?