The holidays are right around the corner and that means decorating your home with festive ornaments and garlands, piping hot mugs of chocolatey cocoa, and wrapping gifts for loved ones.
What better way to celebrate this season than with some DIY Christmas ornaments!? We've compiled a list of the top 15 Silhouette/Cricut Christmas ornaments for you to make this year.
Create beautiful mementos for your friends and family as well as for your own home with these fun DIY projects!
Top 15 Silhouette/Cricut Christmas Ornaments to Make This Year!
See our round-up of the top Cricut Christmas Ornament ideas from around the web. You are sure to find loads of inspiration from a wide range of crafting bloggers here. Y
ou can use any electronic cutting machine to follow along with these tutorials, it doesn't matter if you have a Silhouette, Cricut, or Brother. Enjoy!
1. Gorgeous DIY Flat Disc Ornaments with Your Cricut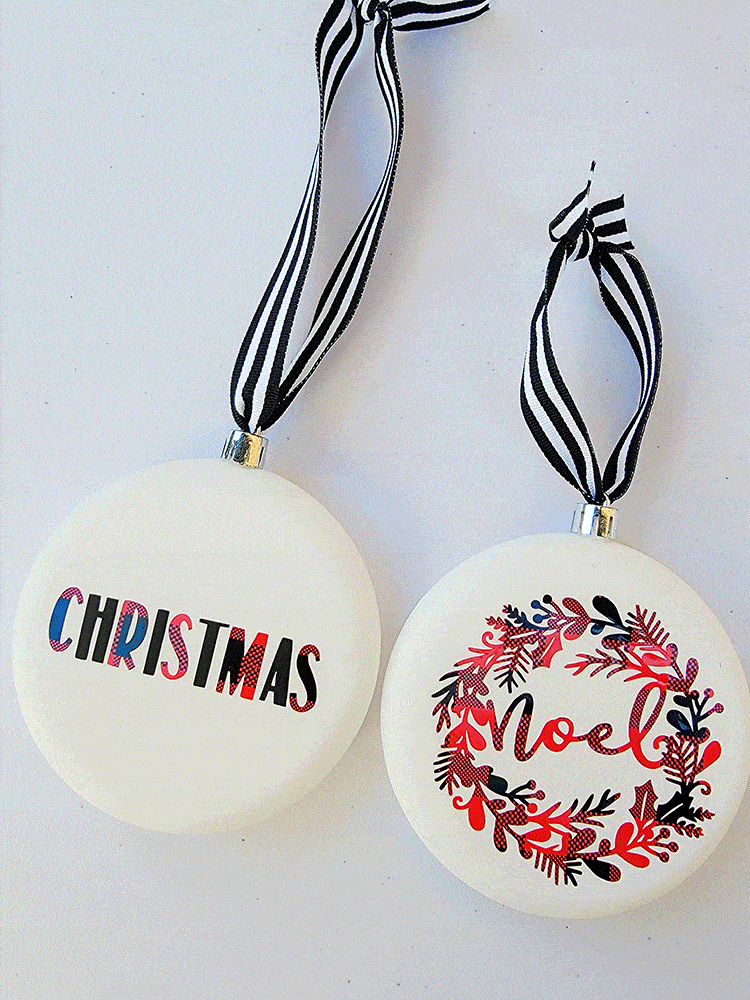 These gorgeous Christmas ornaments will make any tree look stunning this festive season!
This tutorial includes instructions on how to create your designs on Cricut Design Space and how to apply the HTV to the ornaments. Click here to see the full tutorial!
2. DIY Rainbow Felt Ornament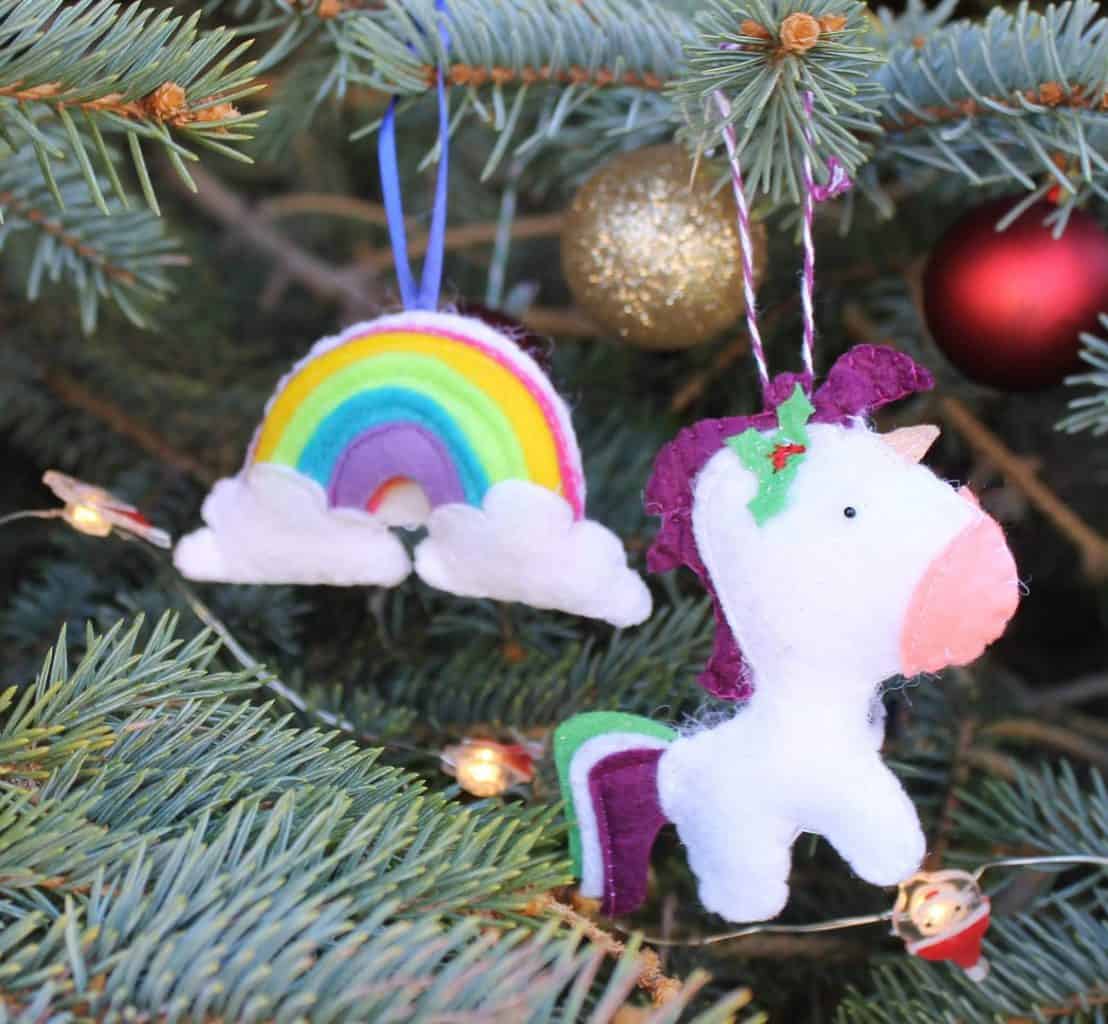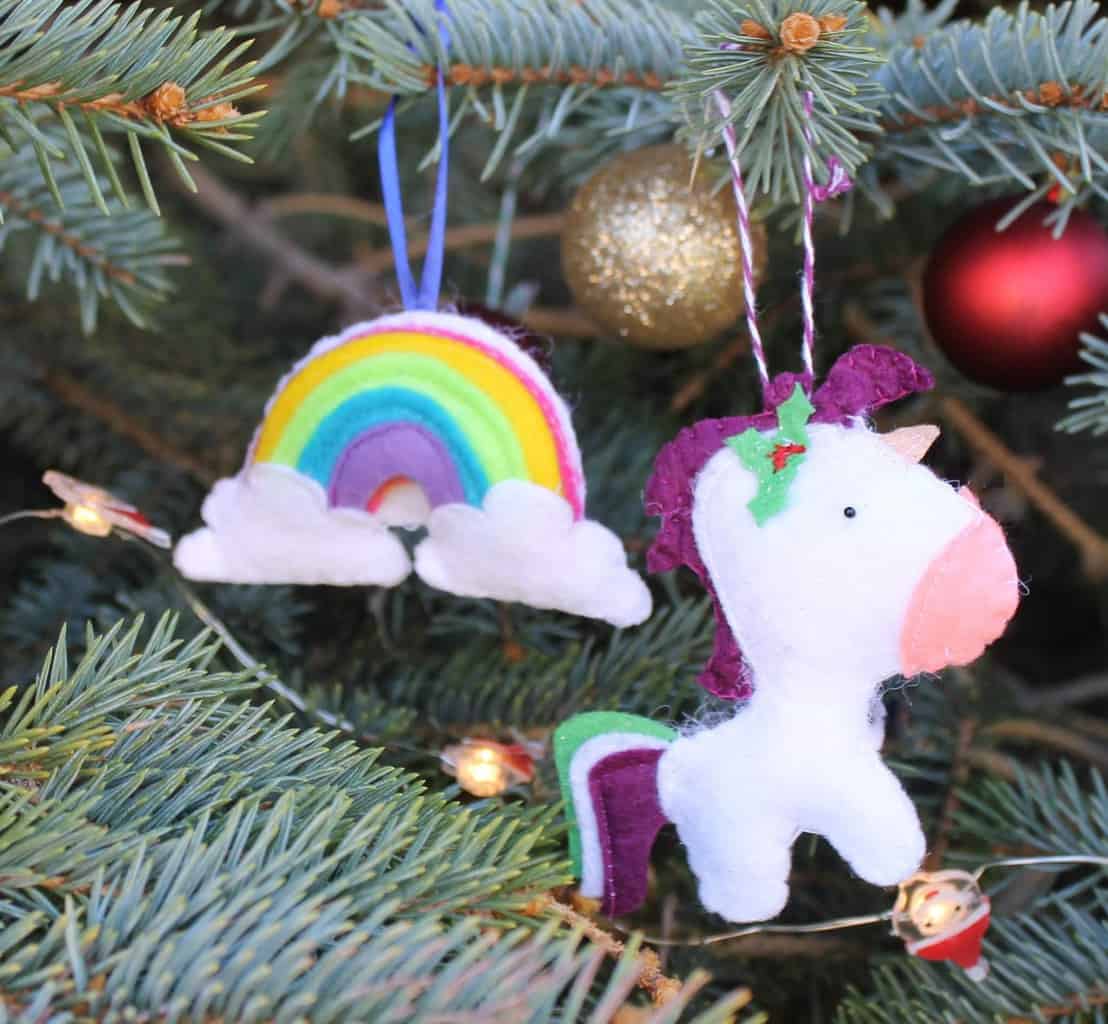 This cute little rainbow is the perfect thing to add to your tree this winter to bring some bright, colorful cheer.
This tutorial includes the SVG and the PDF sewing pattern. She also has a video that shows you how to whip up this ornament.
TIP: Do you need some more Cricut Holiday Projects? Check out our blog post that has a variety of ideas of what you can make with your Cricut for Christmas. Or if you prefer working with felt, you might like our Cricut felt craft roundup post.
3. Easy Painted Wood Slice Ornaments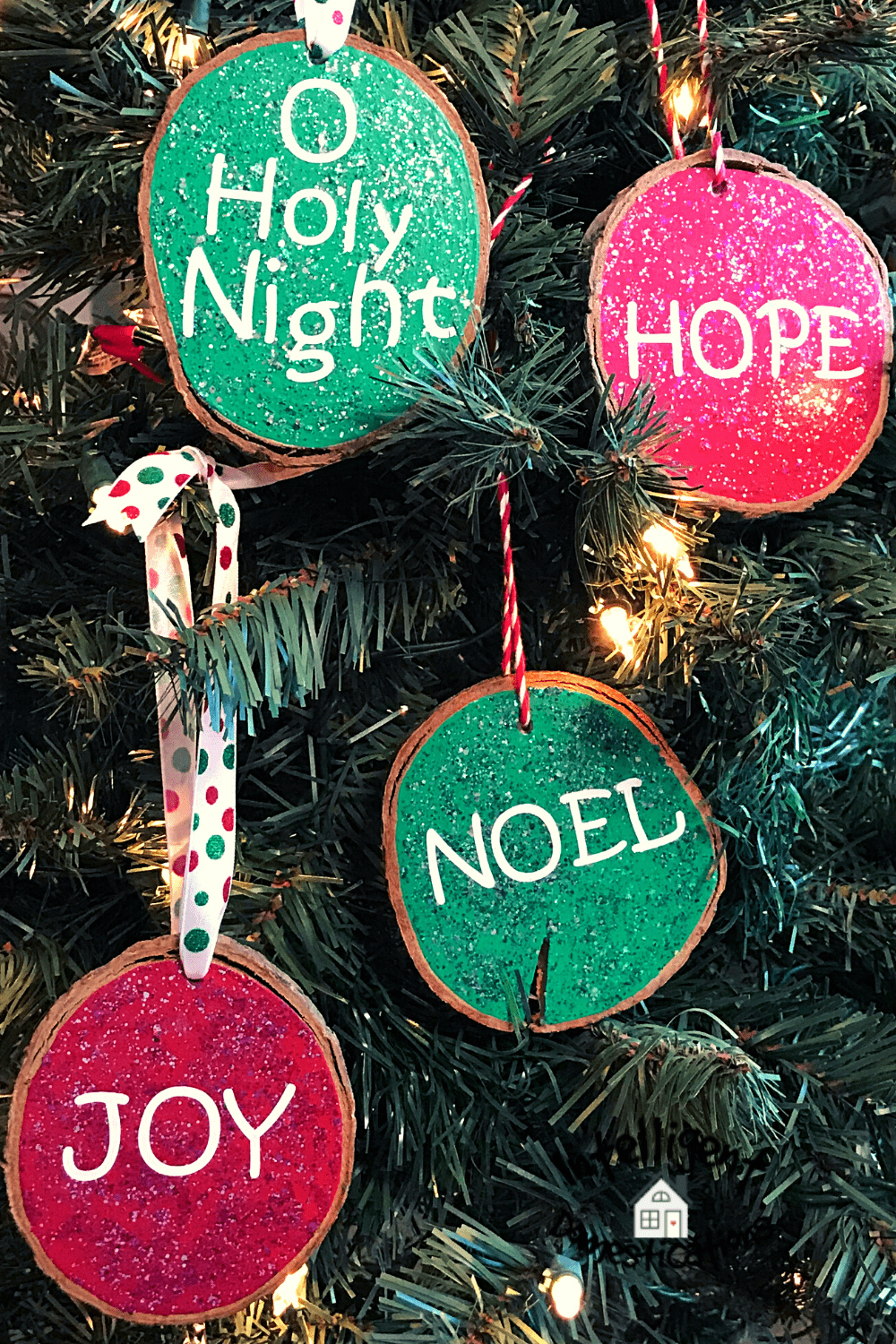 Bring a touch of rustic charm to your holiday with these wood slice ornaments with Cricut cut holiday words! You can do so many different things with wood slices.
4. Copper Accent Ceramic Ornaments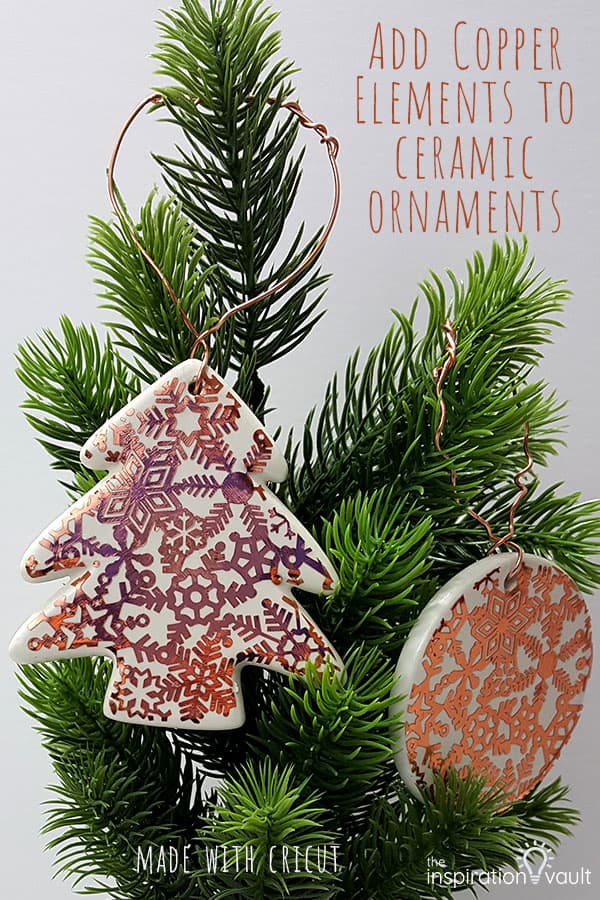 How gorgeous are these copper accented Christmas ornaments!? They are the perfect combination of elegant and adorable. These gorgeous patterned foil accents are made with Copper Adhesive Foil, and a Cricut Explore Air 2.
Grab the detailed step-by-step tutorial here. They also make gorgeous gifts. See more Cricut Christmas Gift Ideas here.
TIP: Want to make more Christmas crafts that you can into a side hustle? Read our post that is full of Cricut holiday projects to sell for ideas and inspiration.
5. Etched DIY Nativity Ornament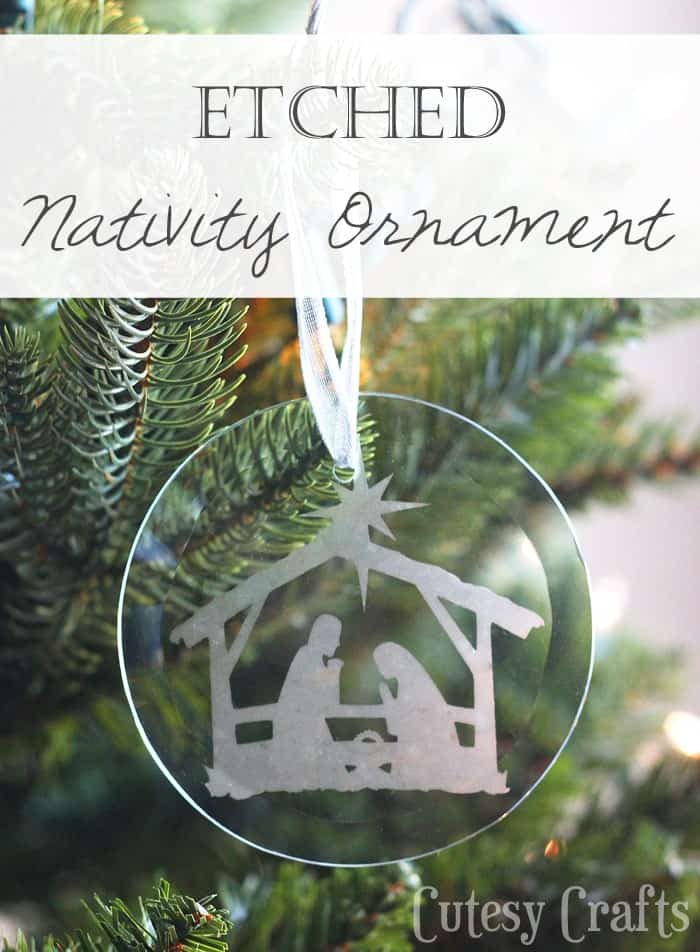 Celebrate the reason for the season with this lovely glass nativity ornament made with a quick and easy vinyl Silhouette stencil. This ornament has been made with a stencil and etching cream. S
he used a Silhouette Cameo but you can use any cutting machine for this. See the tutorial here.
6. Personalized Christmas Ornaments with Cricut Infusible Ink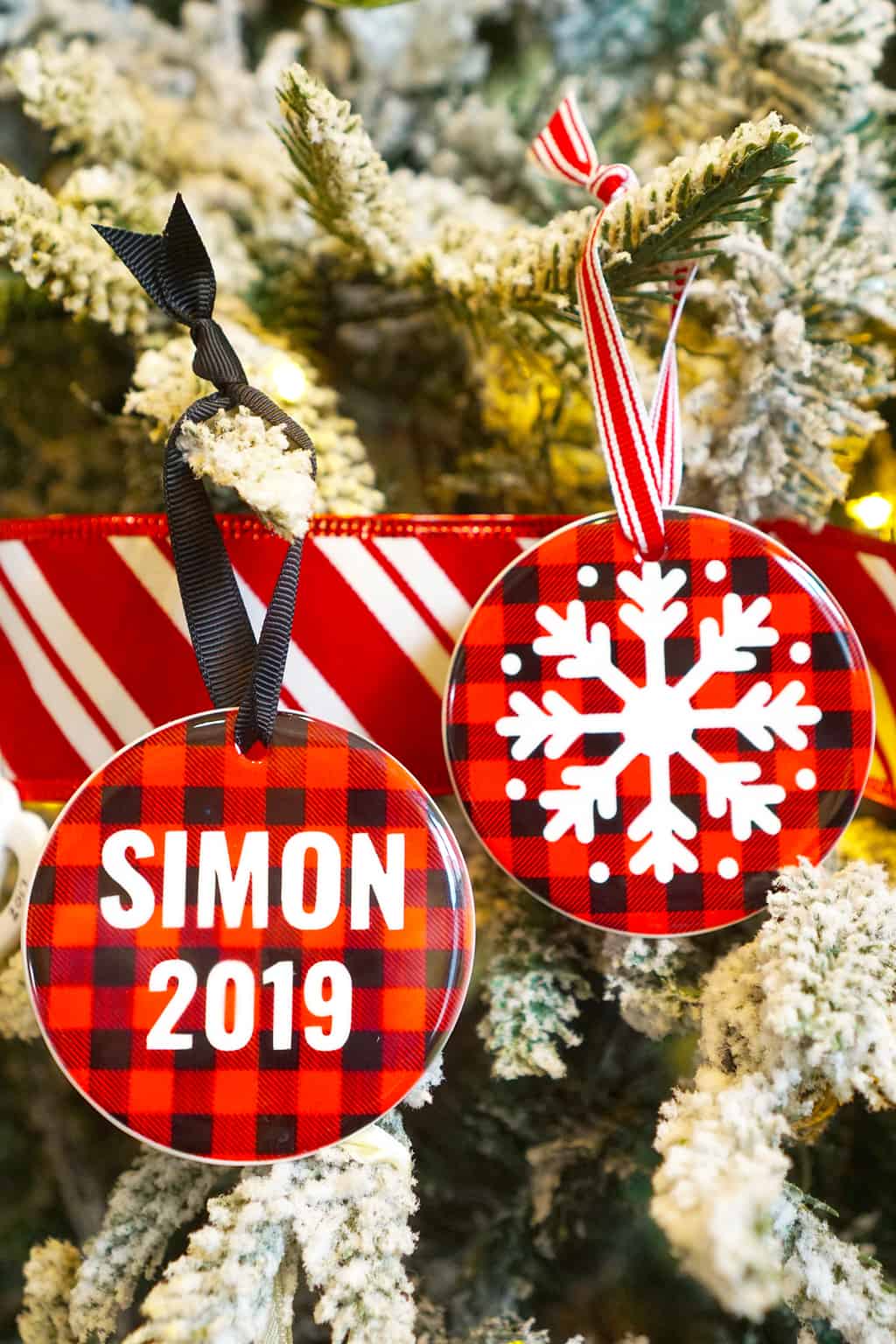 These personalized ornaments are easy to make and also make great gifts. Make them for neighbors, friends, teachers, mail carriers…the list goes on and on!
Grab the instructions from Heidi here.
7. DIY Cricut Glitter Ornaments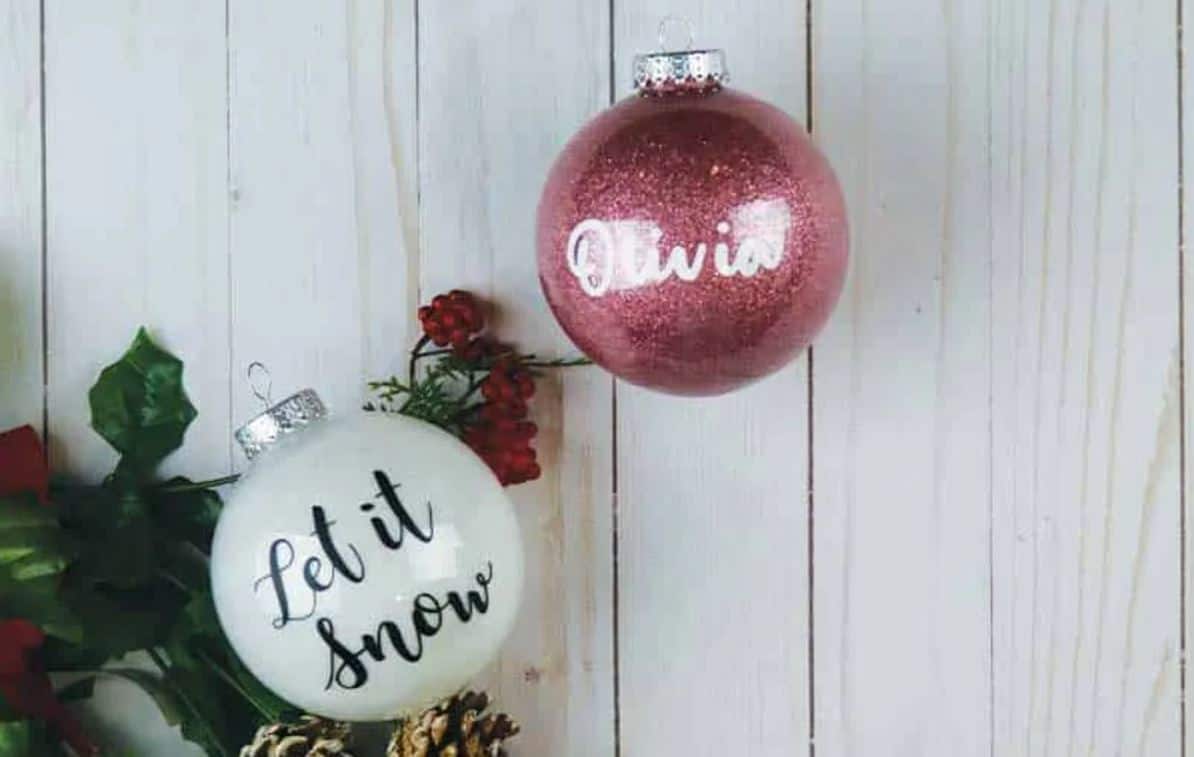 Are you a person who loves glitter and all things sparkly? These ornaments will bedazzle up all your holiday Christmas decor! Here is the tutorial for you.
Tip: Love using vinyl? Check out our blog post that is full of Christmas vinyl crafts for the festive season.
8. DIY Felt Santa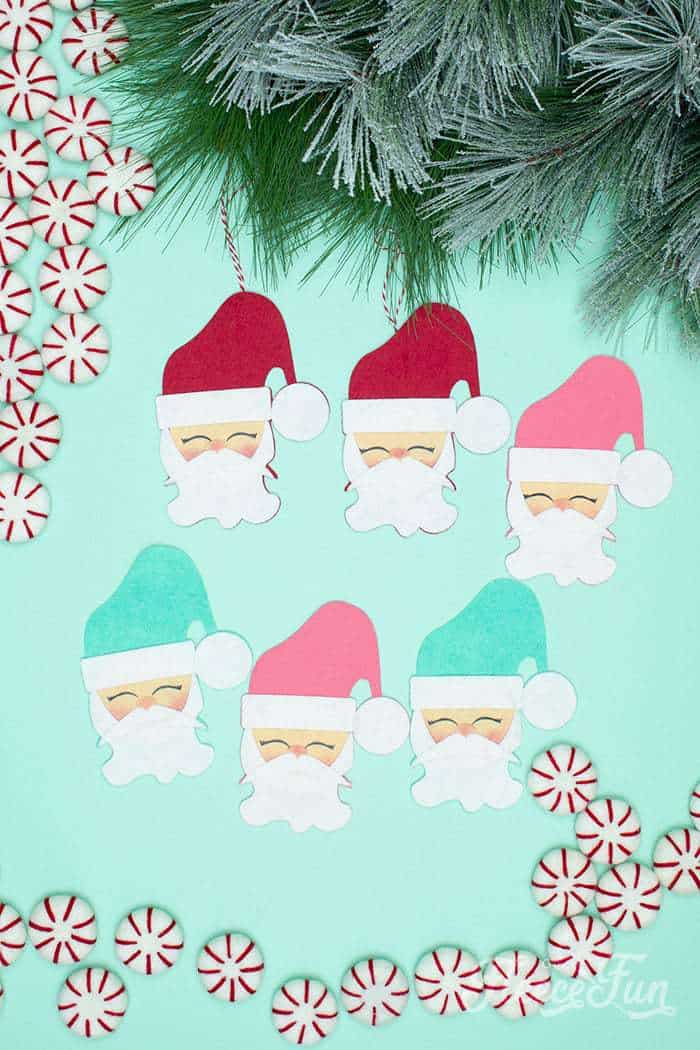 These little Santa face ornaments can be made with all sorts of colors for the Santa hat. Make them in all the colors of the rainbow! Grab the steps for this project here.
9. Simple DIY Leather Christmas Ornaments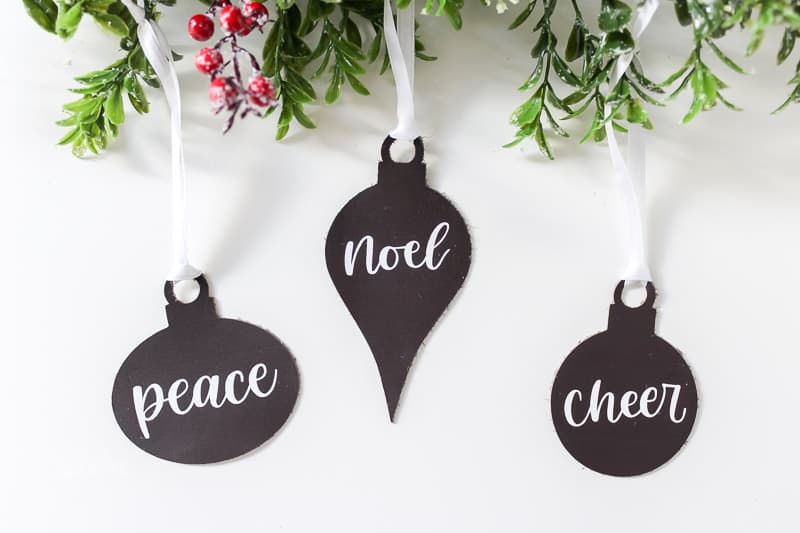 These minimalist leather ornaments are classy and are an excellent idea for budget-friendly gifts. I love these! Grab the quick steps here.
10. Wood Sign Ornaments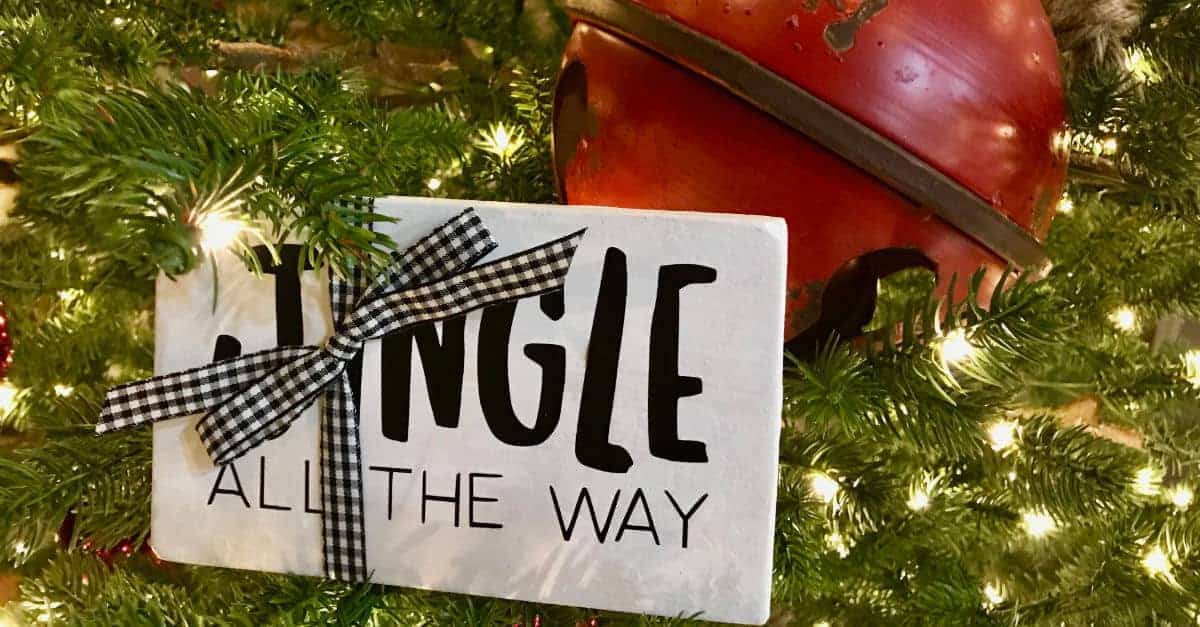 These signs technically may not be ornaments, but they will look absolutely darling tucked into the branches of your Christmas tree!
Grab the tutorial from Sunshine and Rainy Days.
11. Elegant Glitter Ornaments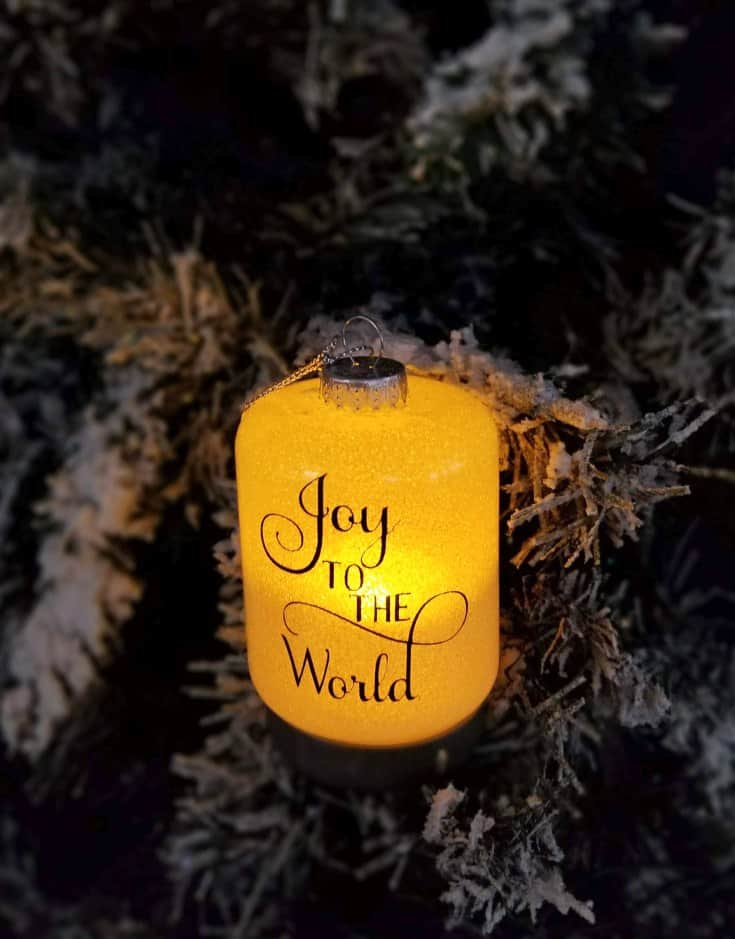 These little dollar store luminary Christmas ornaments are beautiful, budget-friendly, and will give your tree a lovely Christmas glow. See Amy's tutorial here.
12. Personalized Glitter and Vinyl Bauble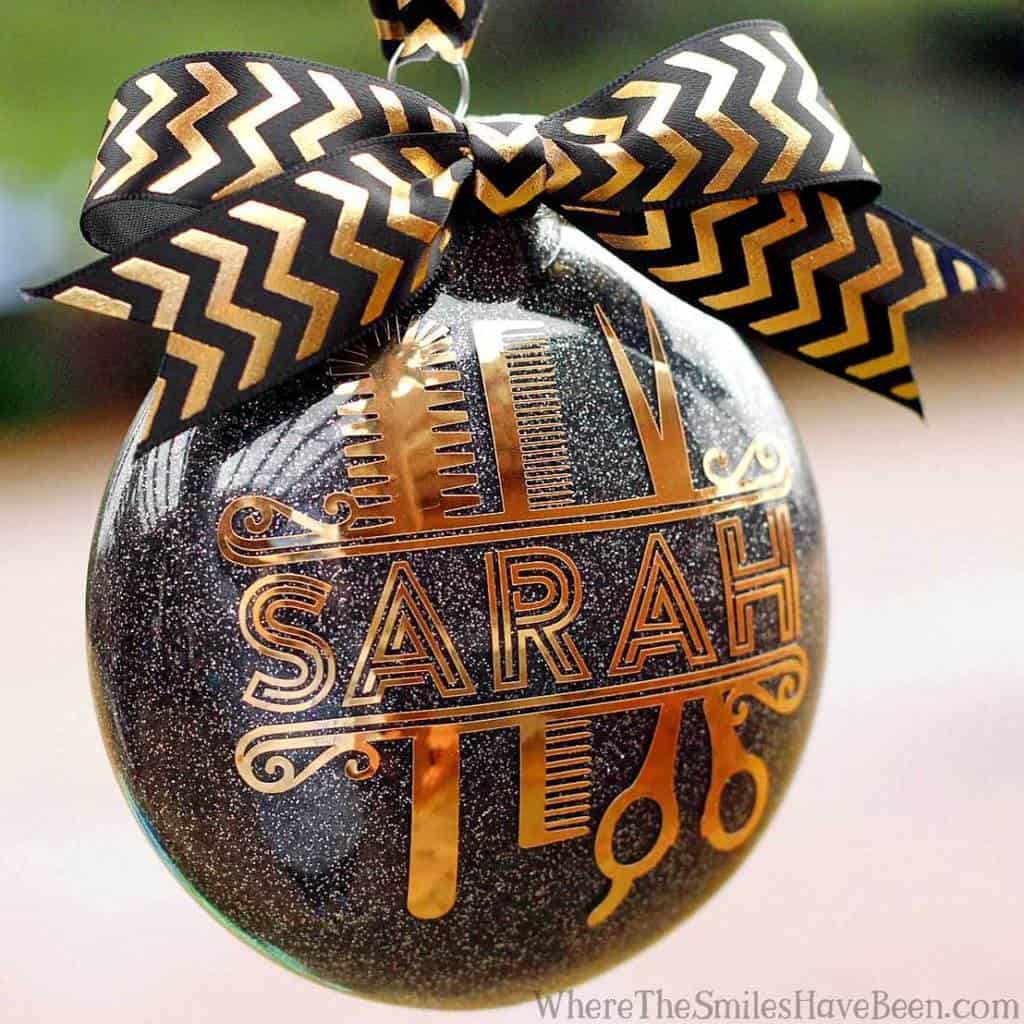 Want to show your hairstylist some appreciation for making you look fabulous all year? Make her this fun personalized hair stylist ornament!
Also, a great tutorial if you just want to see how to use glitter and vinyl to create a pretty stunning bauble! See the cool tutorial here.
Tip: Wondering what other Christmas decorations you can create using vinyl? Find our post full of Christmas Vinyl ideas here.
13. DIY Unicorn Ornament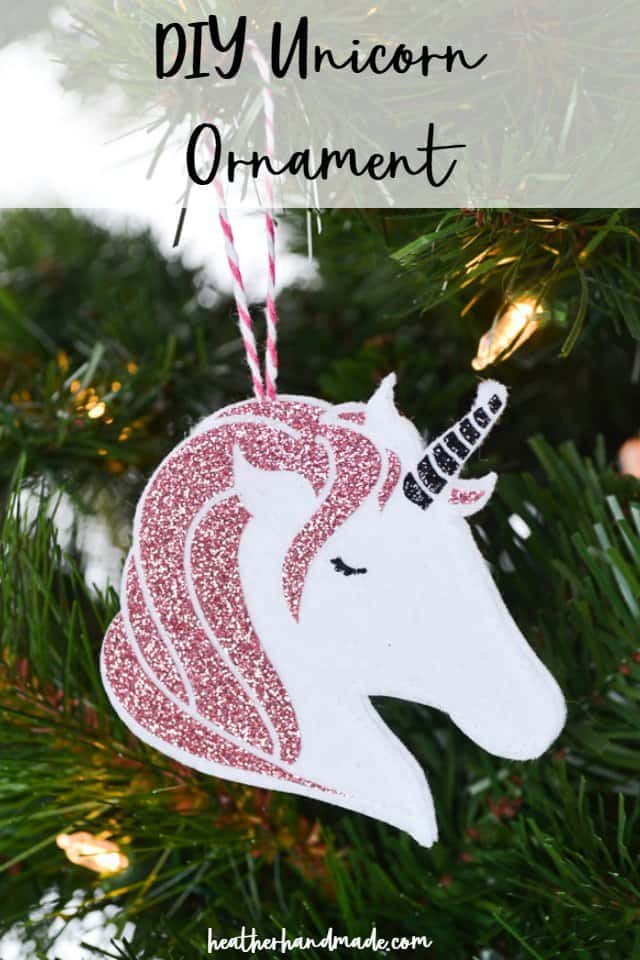 Any unicorn lover would be ecstatic to receive this majestic, glittery unicorn ornament as a gift! Click here to see all the steps you would need to take in order to create your own unicorn.
14. Easy DIY Rae Dunn Christmas Ornaments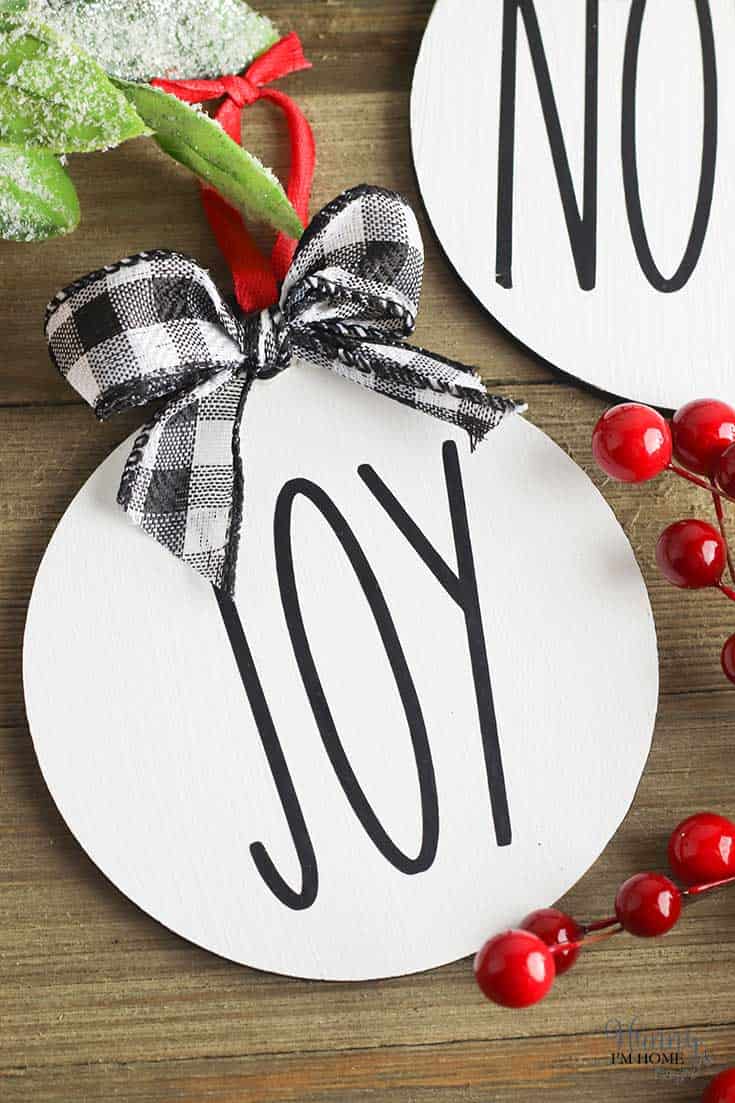 Farmhouse chic and oh-so-pretty, these Rae Dunn inspired ornaments will bring just the right touch of elegance to your holiday tree this year. Love this!? Click here to find the full tutorial.
15. Personalized Ceramic Christmas Ornament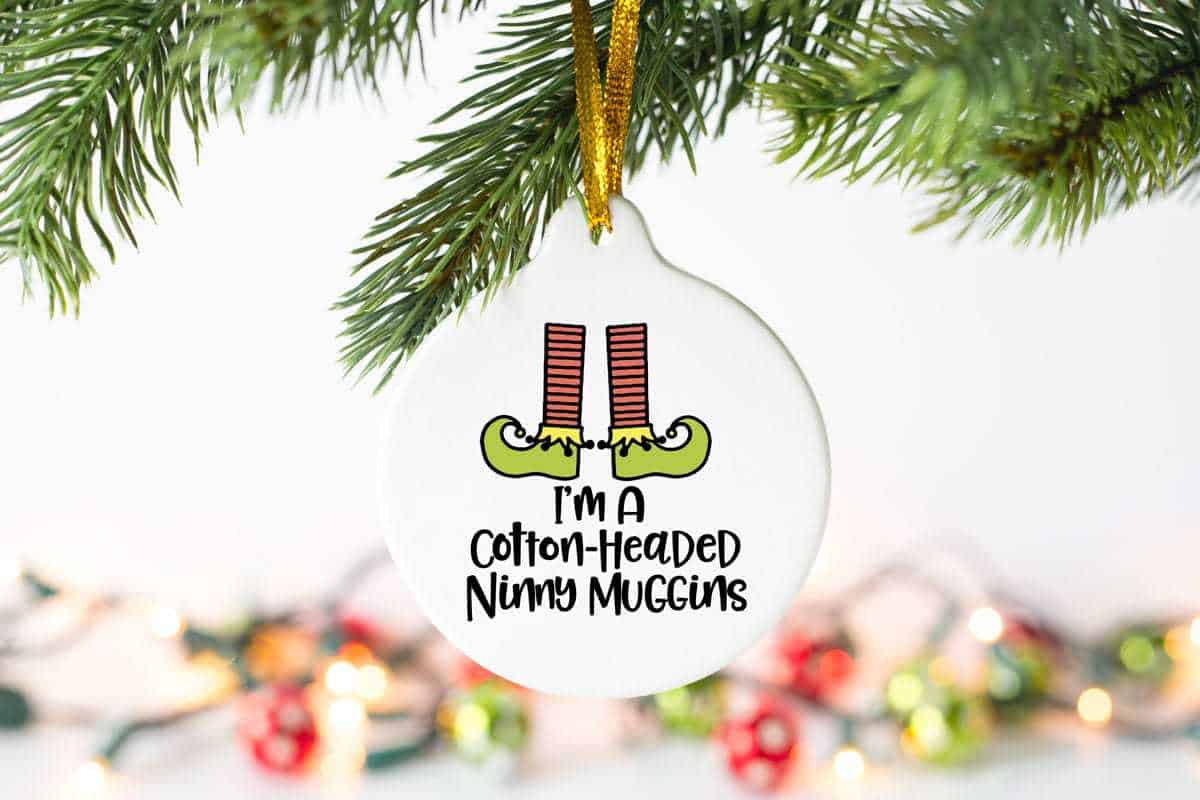 Rounding out our list is an ornament that celebrates everyone's favorite elf, Buddy! Super cute right!? Click here to find the step-by-step tutorial.
---
We hope this list has inspired you to create amazing works of art to decorate your home this season. They also make excellent gifts!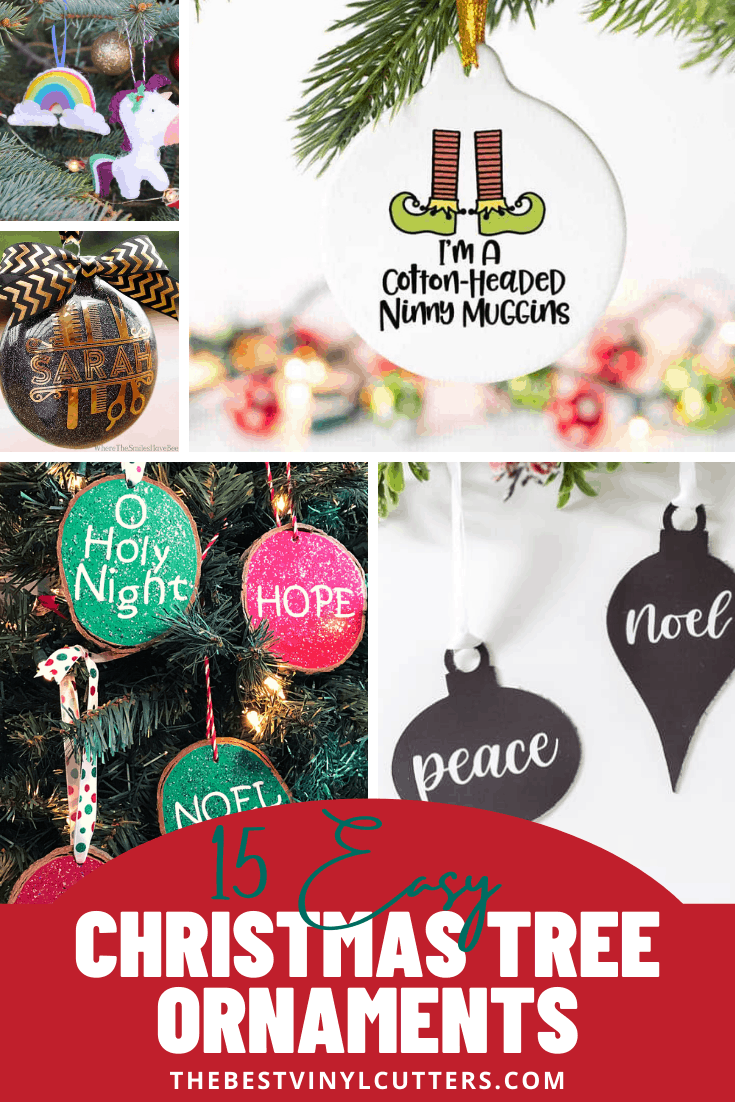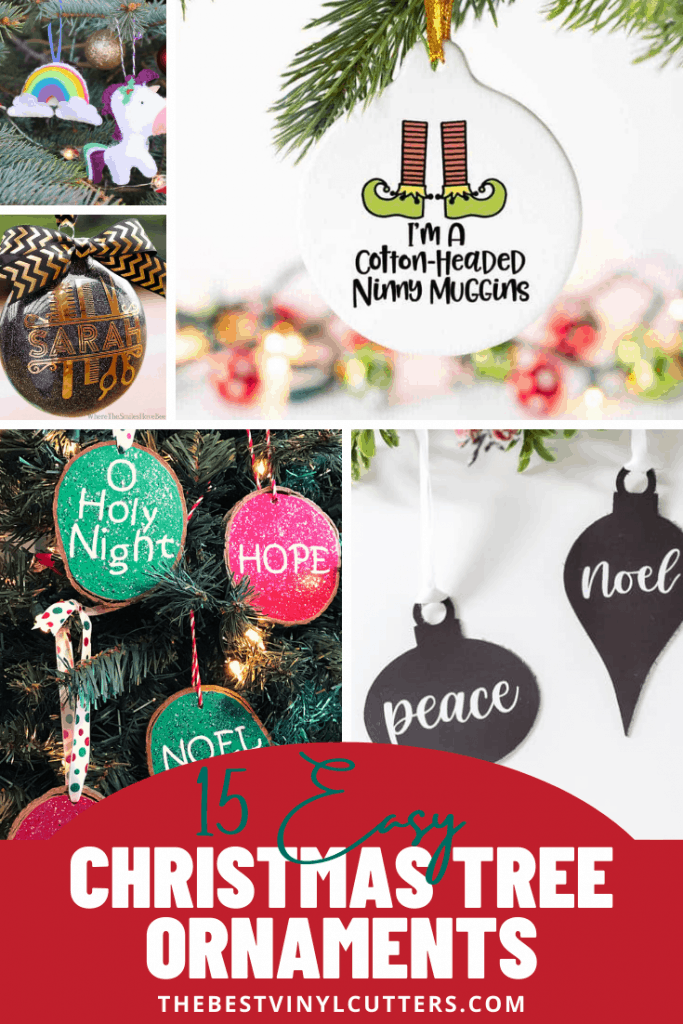 Which one will you be making this year?