We love felt, we love the texture of felt, we like the thickness and we love how affordable and easy-to-use it is! You can make all sort of fun crafty things from felt fabric.
Why not try making some cushions, some soft toys, some scrapbook embellishments, some wall art and more! 
You can get even more crafty if you own a Cricut Maker 3. The Cricut Maker is the best fabric cutting machine on the market for felt.
These machines can cut all sorts of shapes and designs out of the felt. It can also manage to cut some beautiful intricate detailed felt designs as well.
But even if you don't have a Maker, don't let that stop you, as many of the tutorials we share below can easily be made by hand as well.
Felt Fabric Crafts from Around the Web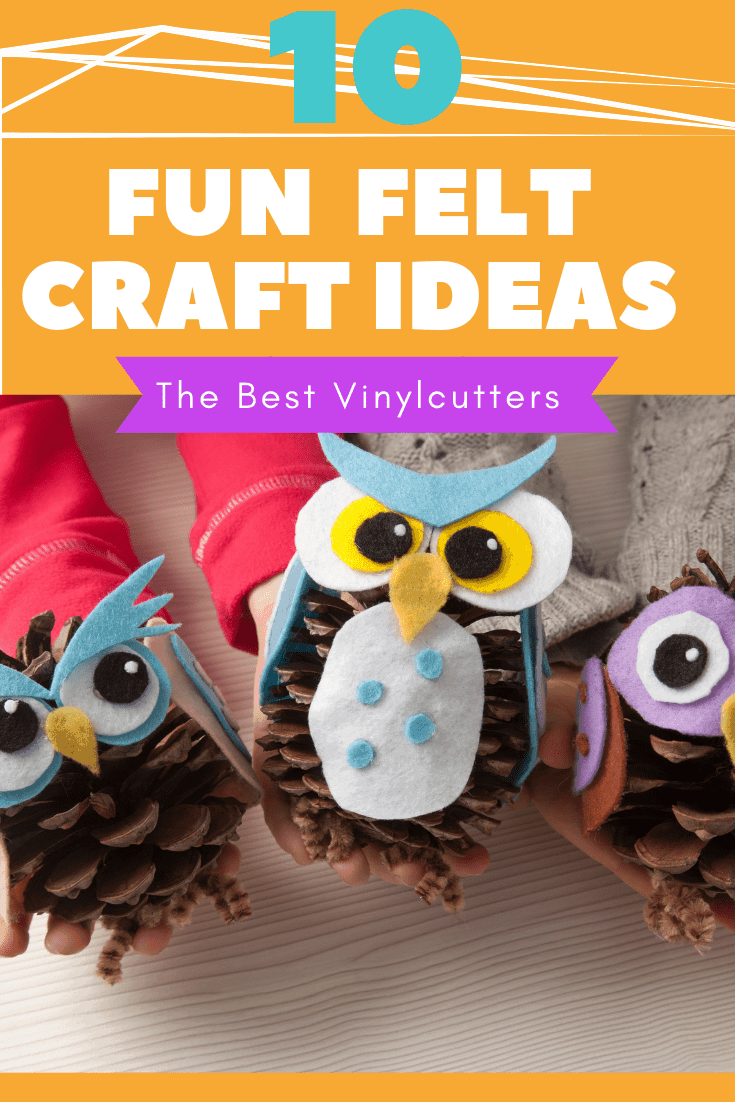 We wanted to round up some beautiful inspirational felt fabric crafts from around the web, to show you what is possible and to give you a bit of inspiration for your next felt craft project.
1. Felt Flower Hairband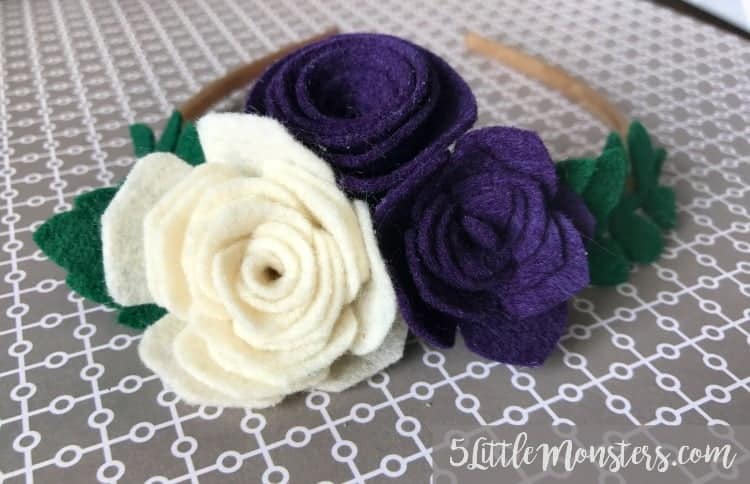 We love this sweet little felt flower hairband by Erica from 5 Little Monsters.
Hop over to see her great tutorial as she walks you through the steps of using a Cricut Maker to cut out some beautiful felt flowers and leaves. Use these flowers to create your own custom hairband or hairclips.
2. Felt Masks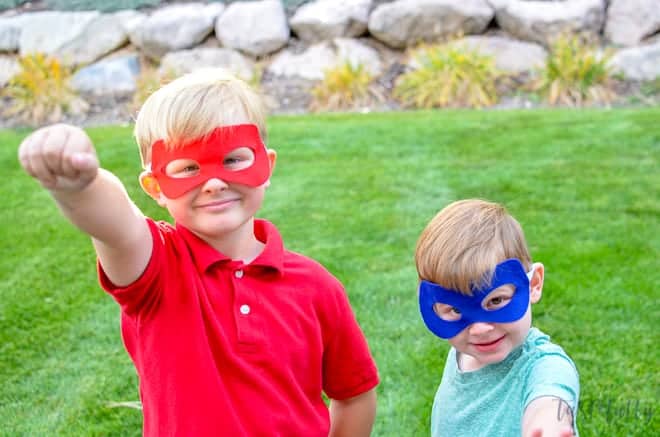 Sydney from Tastefully Frugal shows you how to create some super cheap and easy fun felt masks.
These are great for a themed party or simply and purely for some backyard fun. Such a great project and Sydney claims that you can make these masks in around 2 minutes!
The challenge is on, let's see how long it takes you to whip up these fun masks.
3. DIY Felt Craft Kittens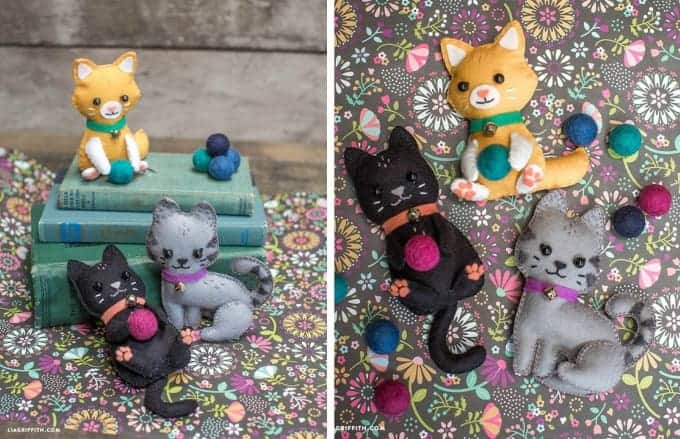 Our house is cat crazy! And we collect cat-themed ornaments every time we travel. I couldn't look past these super cute felt kittens!! They are so sweet! 
Lia Griffith shares a great tutorial for those who wish to create their own kittens. She also has many other wonderful felt craft projects on her blog as well!
4. Quiet Books
Absolutely in love with this super adorable felt mermaid quiet book by Kimberley from Sweet Red Poppy. Definitely one for those of you who love more challenging crafts.
You will also need a Cricut Maker and Easy Press on hand as well.
But boy if you have the time and patience, you can create some super fun quiet books for your kids.
5. Felt Sachets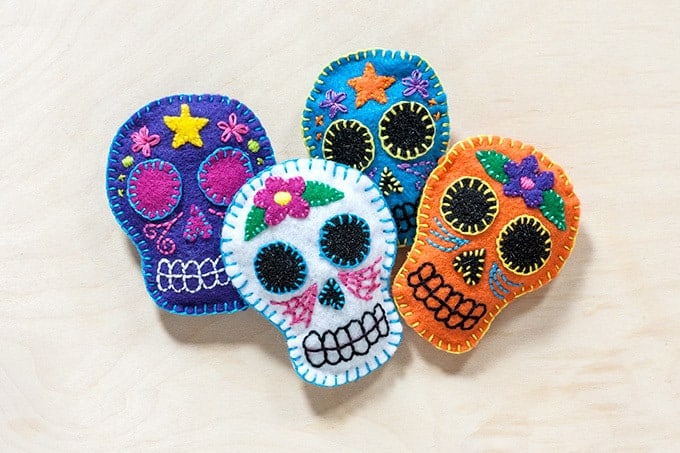 How about making your own felt sachets and filling them with some beautiful spices or herbs.
We are in love with these super adorable Cinco de Mayo inspired skull sachets. Brilliant for those who don't have a Cricut Maker. Simply grab some felt, glue and a needle and thread!
Adventures in Making has the full tutorial for re-creating these.
6. Felt Food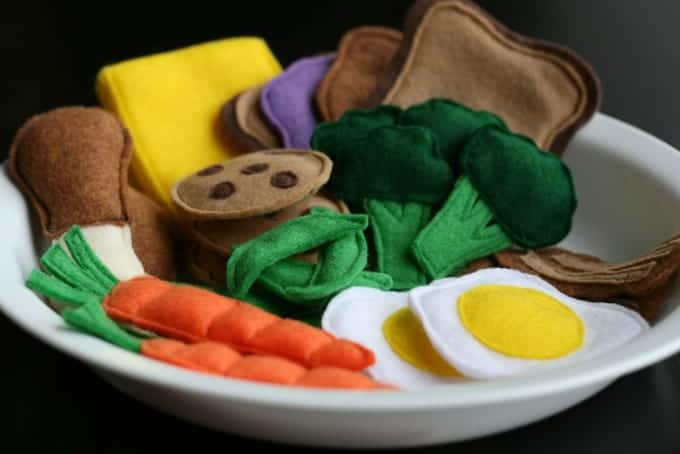 With a toddler in our house, I couldn't look past this wonderful tutorial to whip up a felt food playset from Lemonwood Clock.
What a great way to teach your kid about food!
7. Soft Toys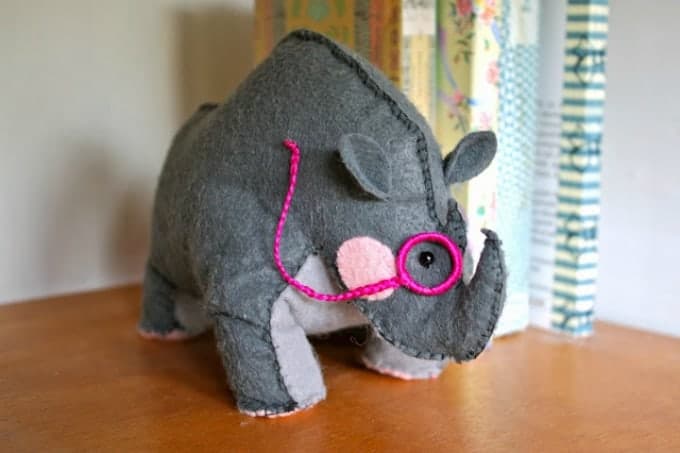 Felt soft toys are cool! You can also think beyond just having the soft toy to play with. We love this creative way of using a soft toy as a bookend.
A Lion's Nest shares her super quirky rhino bookend that she created.
8. Felt Pinecone Owl Ornaments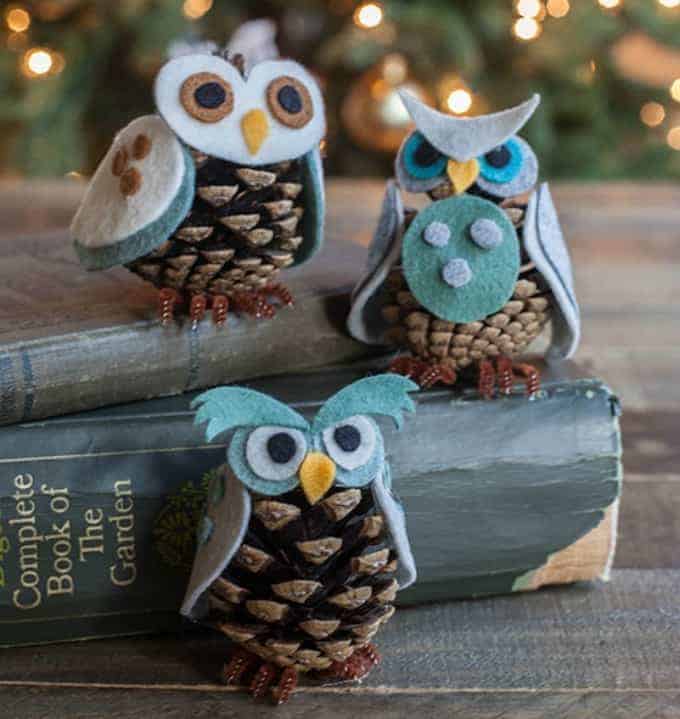 How about turning something found out in nature into an ornament? We love these clever felt pinecone owl ornaments Lia Griffith.  Hop over and check out the tutorial. 
They would look brilliant hanging from the Christmas tree!
9. Felt Postage Box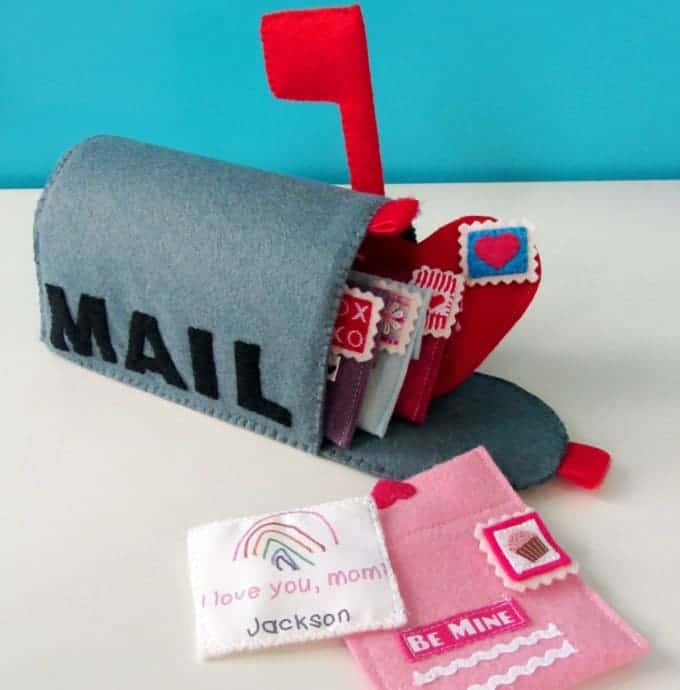 Now, this is totally to die for!!  How cute is this great idea by American Felt and Craft!? 
Give your kids a handmade mailbox playset gift. Teach them how to post their own letters. So adorable!  
10. Roll-Up Felt Pencil Holder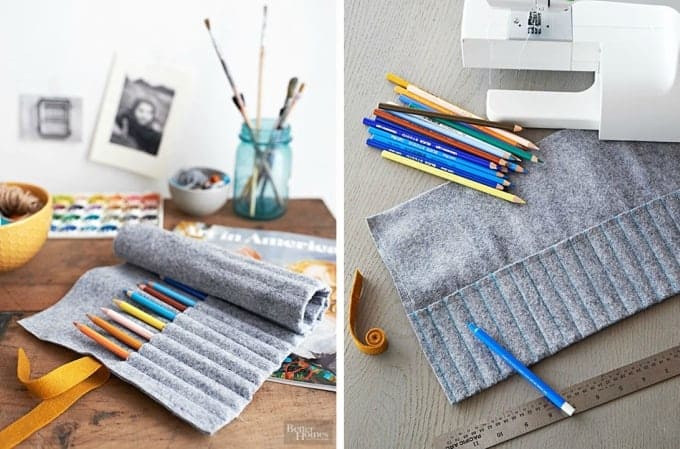 This roll-up felt pencil holder by Better Homes and Gardens is fabulous!! Keep your pencils nice and tidy. Easy to transport as well, simply roll up, tie it up and take it along wherever you go. So clever, so tidy, so fun!
We hope you have found a new fun tutorial to enjoy for your next felt fabric craft! If you want to get started with felt crafts, maybe a DIY kit would be a great place to start. We have a fabulous list of the best DIY craft kits for adults here that includes some felt kits as well.
If you own a Cricut Machine, we also have two fabulous cheat sheets for both Explore machines and Maker machines that walk you through all the steps required to cut felt correctly. Click to buy the Cricut Cheat Sheet PDF Book (includes over 80 printable cheat sheets).
Till next time,
Sam
xxx