We are all here because we love crafts!  
Some of us love it so much that we have turned it into our business or job!
Whilst we all share the same type of passion, our choice in the type of cutting craft is a very personal matter!  The reason why you are here today is very different in comparison to someone else!
Some of you want to make sticker die cuts, some of you want to work with vinyl T-shirt transfers that have to be applied with a heat press machine.  Others want to produce massive vinyl cuts for car wraps whilst others are making small intricate designs for unique card designs.  Whilst others might be searching for the top fabric cutting machine.
Let's face it, one vinyl cutting machine will not keep every single one of you happy!  Ultimately there really isn't one singular top choice machine.  WHY!?  Because you all want machines for different creations.  And that is why you can't simply go to a site like Amazon and pick the bestseller because it might not be the right choice for YOU and for YOUR needs!
On our site you can find guides for a variety of crafting passions:
If you wish to save  money you might also want to check out our bundle deal collections: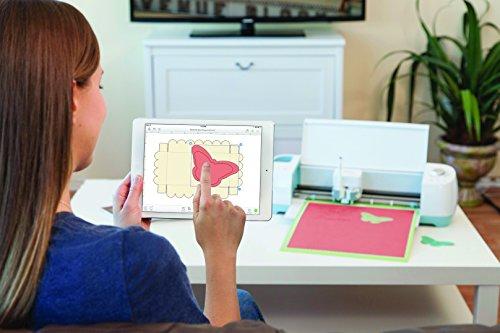 I have worked with both desktop vinyl cutters for personal use as well as commercial machines.  My whole career that lies behind me has been a journey through craft.  I started off working for a paper crafting wholesale distributor where I taught workshops and lessons around die cut and vinyl cutting machines.  I got to play with all the different types of vinyl cutters for hobbyists.
After this stage of my career, I advanced into developing some expertise in the professional range of vinyl plotter machines!  I worked with clients, helping them to establish their business, their goals, their products and ultimately helped them to choose the right commercial vinyl machine for their needs!
And now, I have this website, where I want to share my passion, knowledge and experience in comprehensive detailed guides with you all.  I want to help you find the cutter that is best for you and your needs.
Your Guide to Cutters and Heat Press Machines
Best Vinyl Cutters: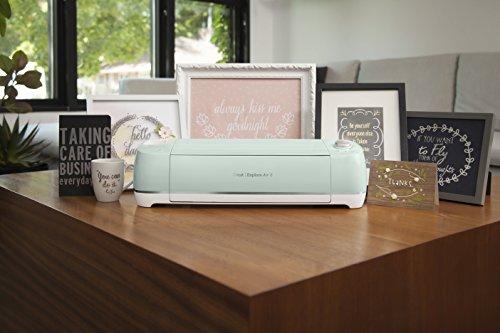 Vinyl cutting machines come by various names.  For the purpose of our site, we include any machine in our best vinyl cutting machine buyers guide, that can ultimately cut vinyl.  You might also be interested in our massive list of websites that offer free SVG cut files.
–
Hobbyist Vinyl Cutter Machines
Most of the hobbyist vinyl cutting machines can truly do a lot more than just cut vinyl!  Most of these machines can handle a large range of materials.  Some of them also include other features, such as to score, emboss, etch, stipple or scan.  If you are a paper crafter, you might prefer to have a look at our die cutting machine buyers guide that is more geared towards machines that focus on die cuts and/or embossing.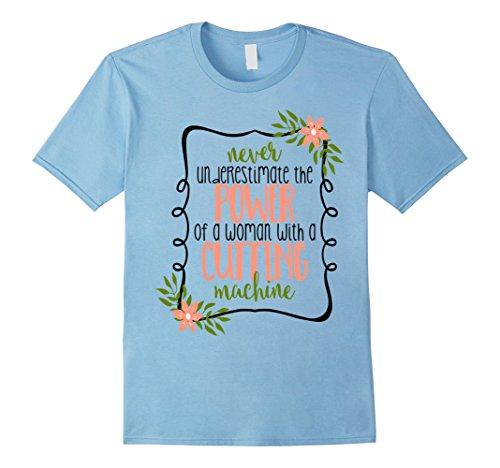 Vinyl cutters for personal use are generally smaller in size, they can fit on a desk and most of them are lightweight and portable.  These machines are priced from $100-$400 and they are perfect for those who either want to enjoy their craft for personal reasons or maybe they want to create some unique pieces to sell off on a small-scale basis.
–
Commercial Vinyl Cutting Machines
Professional vinyl cutting machines are created to handle rigorous daily use.  They are strong, durable and tough. They are much larger in size and they will have stronger motors as well as quality blades.  They can handle a much larger cutting surface, but they are also limited in that they can only handle a small range of materials.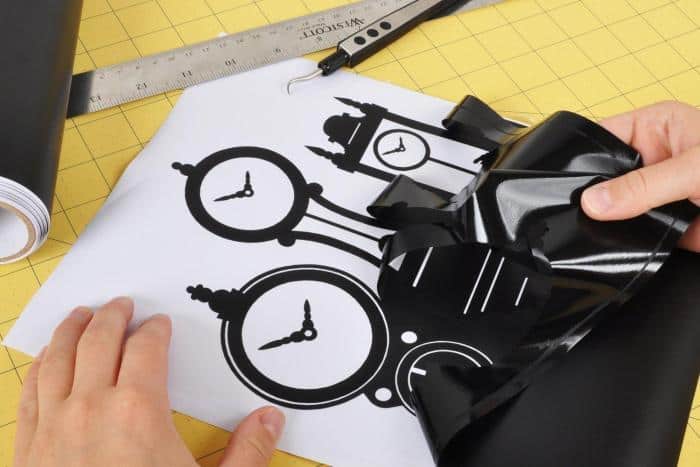 Commercial Vinyl cutters are expensive.  But it is important to keep in mind that ultimately the purchase of a vinyl plotter machine is a very small investment and your starting costs for your vinyl cutting business will most likely be low in comparison to other types of businesses.
My Top Picks for the Best Desktop Vinyl Cutter
– Cricut Maker –
The Cricut Maker is the newest and latest vinyl cutter in the Cricut collection.  The Maker is a revolutionary vinyl cutting machine that has specifically been designed for sewing enthusiasts.
This is one of the top machines for those who wish to have precision clear cuts on fabric.  It can also handle thicker material really well.  This new machine is 10x faster than the Explore Air 2 and offers even more precision.  We love that the machine can automatically detect your material and adjust the force and cutting settings to make life easier for you.
This machine is more expensive than the Explore Air 2 so if you have not need to cut fabric or thick material, we would suggest you either look at investing in the Explore Air 2 or Cameo 3 machine instead.
>>> CLICK TO READ THE FULL CRICUT MAKER REVIEW
– Cricut Explore Air 2 –
The Cricut Explore Air 2 is the ultimate DIY cutting machine.

The Cricut Explore Air 2 is the best DIY vinyl cutter on the market in 2018.  This machine offers super-fast precision cutting.  It can handle incredibly intricate designs and can work with over 100 different types of material!  If you are after a machine that will manage to cut the stubborn thick materials such as metal, leather and cork, then this is the clear winner.
This is our favorite machine and happens to also be one of the top-rated vinyl cutters of 2018!  We think this machine is brilliant and the features such as the Smart Dial, Bluetooth Technology, ability to Draw, Score and Cut and more are only additional bonuses!
>>> CLICK TO READ THE FULL CRICUT EXPLORE AIR 2 REVIEW
–
– Silhouette Cameo 3 –
The Silhouette Cameo 3 is the perfect beginner cutting machine.
The Cameo 3 is a great machine for those who enjoy cutting crafts!  This little machine has the ability to cut over 100 different types of media.  It is the top vinyl cutting machine for T-shirts as well as for those who enjoy working on larger scale projects.  The machine is fast and can cut intricate designs!  It has bluetooth for those who wish to place the machine out of the way.
Honestly it is a great machine for those who enjoy all sorts of crafts such as card-makers, scrapbookers, sign-makers, T-shirt small businesses and more!
>>> CLICK TO READ THE FULL SILHOUETTE CAMEO 3 REVIEW
–
My Pick for the Best Vinyl Cutter for Small Business
– Roland Plotter Camm-1 Pro GX-300 –
The Roland GX 300 is our top pick as a commercial machine!  It is durable, high quality and it has the ability to cut a wide range of materials ranging from 2 to 36″ in width.  This professional vinyl plotter has a powerful Servo motor.  It has the capability to offer a professional grade cut that is fast, accurate and precise.
The machine is perfect for those who wish to produce professional vehicle wraps, custom window tinting, and even heat transfers for garments.  It can handle a range of materials from vinyl, reflective vinyl, twill, paint mask, heat transfer, mylar, polyester and sandblast mask. It is one of the few commercial machines that can handle thicker materials really well too.  This machine might come at a premium price, but in my opinion, it is worth every single dollar!
Best Heat Press Machine:
Heat Press Machines come by various names.  For the purpose of our site, we include any machine in our best heat press machine buyers guide, that can ultimately can hot press designs onto various products such as T-Shirts, Cups, Caps, Tiles and more.
My Top Picks for the Best Heat Press Machine in 2018
– 

Hotronix Fusion Heat Press 

–
The Hotronix Fusion Press is the ultimate commercial grade heat press machine.
If you can afford the premium price, the Hotronix Fusion Press is a brilliant buy!  Is the perfect machine for vinyl heat press businesses.  It offers top-notch quality and features.  The machine will allow you to complete your heat transfer products quicker, easier and with more exact placing. We place this list at the very top of our list of best heat press machines as it truly is the best performing heat press machine on the market in 2018.
–
– 

Fancierstudio Power Press Heat Press 

–
The PowerPress 15 x 15″ Heat Press Machine  is the best heat press machine for hobby use.

If you are specifically looking for a hobbyist machine that is brilliant for working with vinyl and T-shirts designs, then the PowerPress Industrial Quality Digital 15 by 15 Inch machine is the top choice for you!  It is the best selling heat press transfer machine on Amazon as it offers real value at a truly affordable price. This particular model can be slightly challenging to get hold of as it is generally sold out by popular demand!  But if you manage to snap it up, you are sure to enjoy the industrial build with the reliable hot press abilities.
–
– 
Shareprofit Heat Press 8 In 1 Machine 

–

The ShareProfit 8 in 1 Multifunction Heat Press Machine is the best multi-function heat press machine on the market in 2018.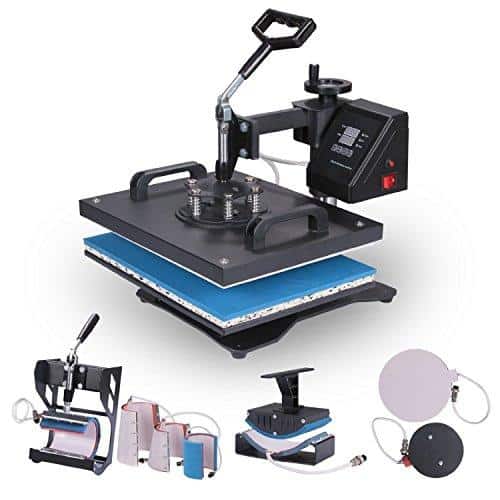 The ShareProfit 8 in 1 Multifunction Heat Press Machine is our top choice if you wish to products hot press products of various types. This heat press package includes:
a mug press machine for various sized mugs (6OZ, 11OZ, 12OZ & 17OZ)
a vinyl shirt press machine (12 x 15″)
a Hat/Cap Press (6 × 3″)
as well as two Plate Presses
The ShareProfit 8 in 1 machine is a top seller on Amazon.  We personally love that the platens are made of aluminium and are coated with Teflon. If you wish to work on a large variety of items, then this truly is the best machine for your needs.