If you are looking for some new and creative ways to experiment with your Cricut then you are in the right place!
Learn how to start making some awesome and fun Cricut wood projects to spruce up your home decor, use as gifts for friends and family or even sell at craft shows or online!
With everything from cute signs, picture frames, plant markers and so much more, you will be able to find something fun and easy to start making wood projects with your cricut!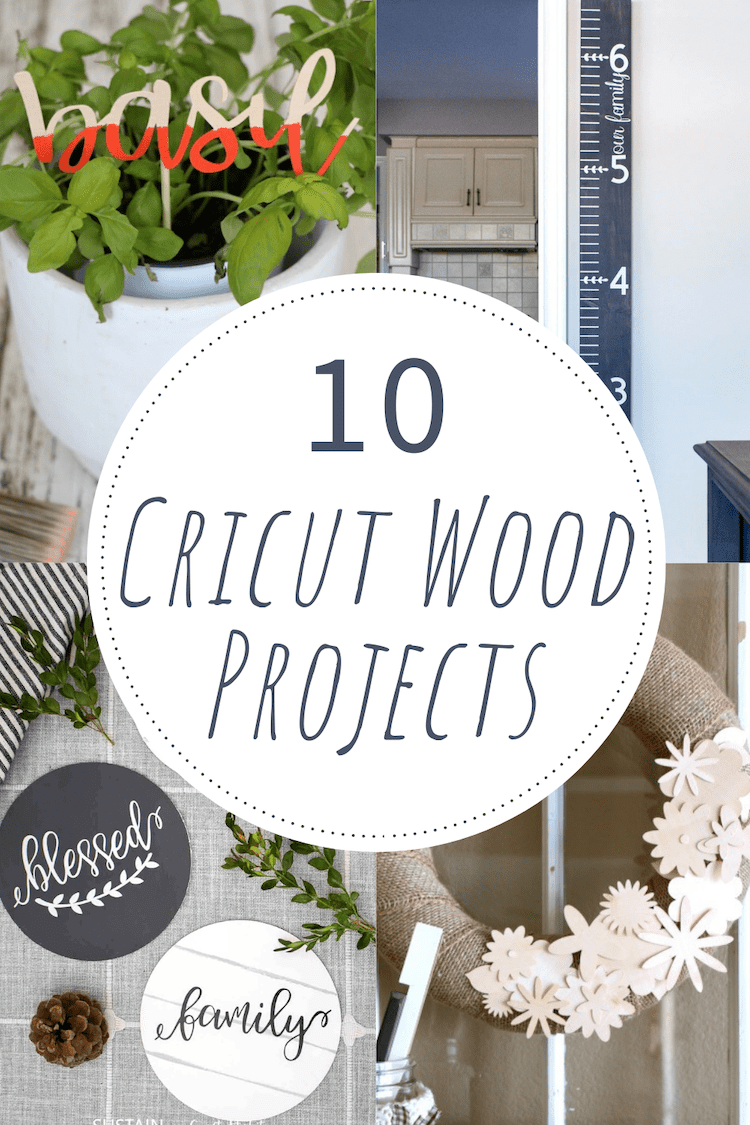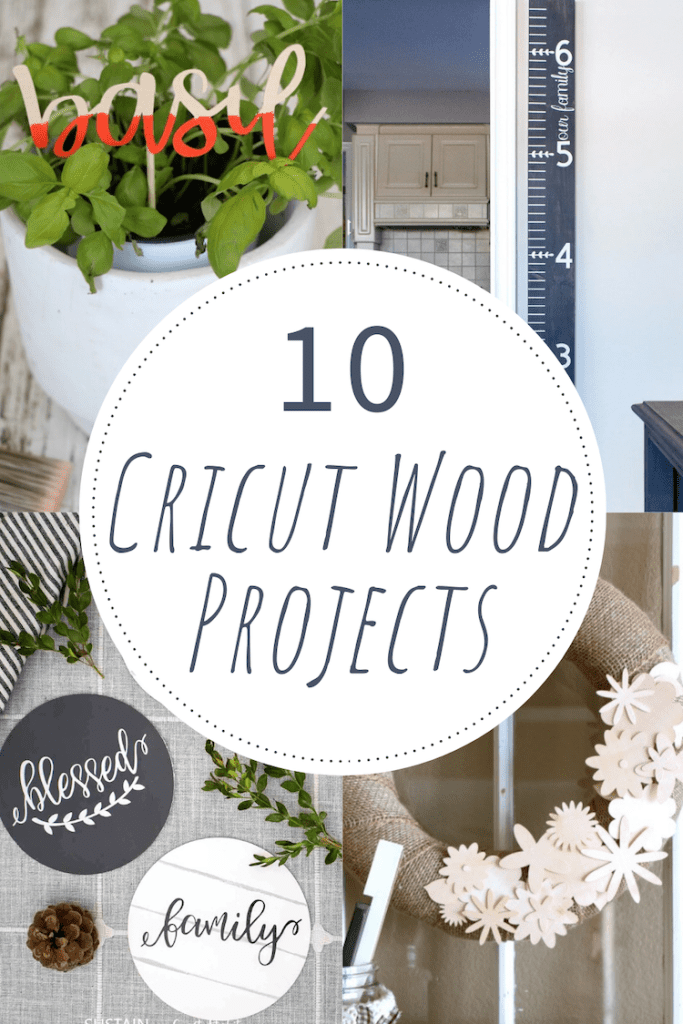 10 Stunning Cricut Wood Projects
We have found some awesome Cricut projects with wood that are great for any home crafter to create using their Cricut. There is a wood project idea for Cricut for everyone!
1. DIY Growth Chart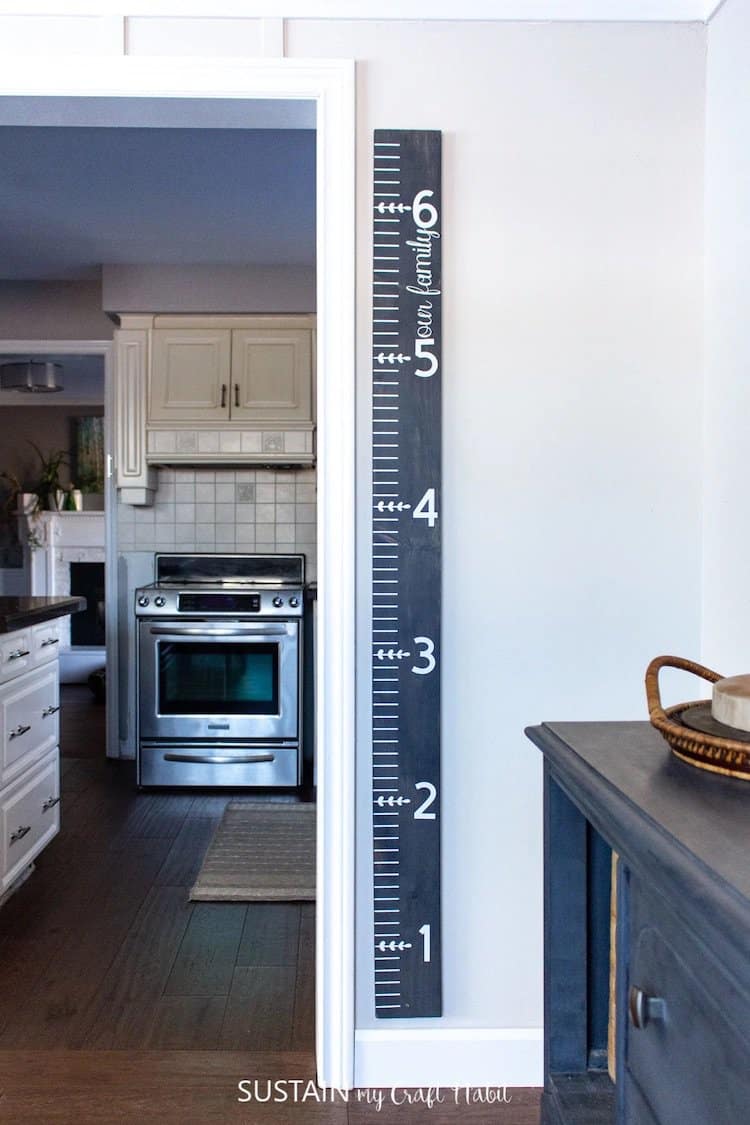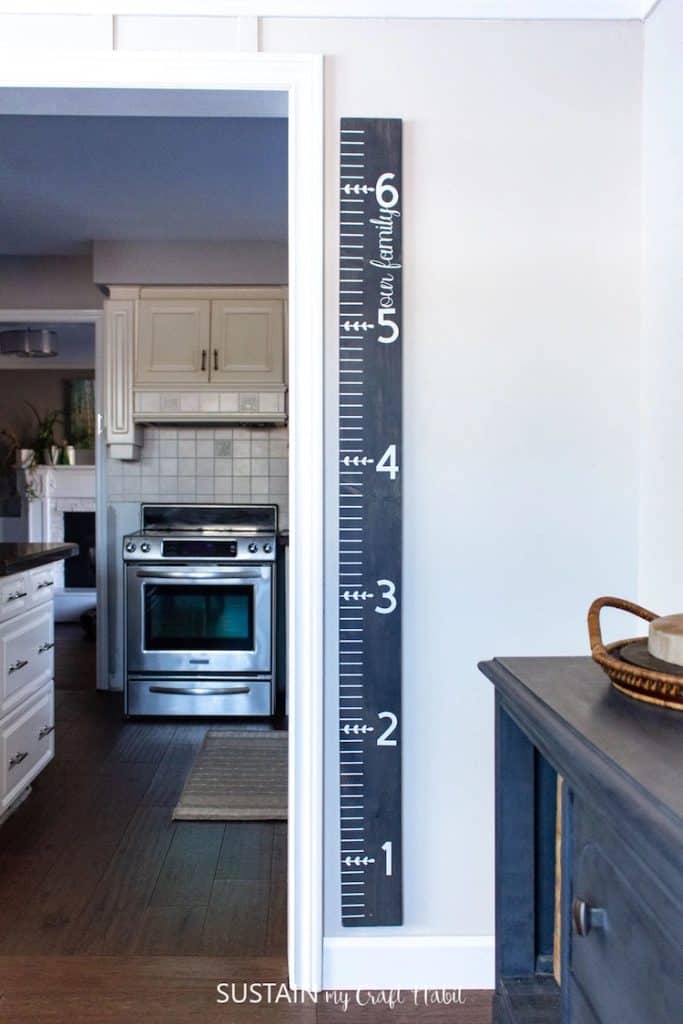 Looking for some Cricut Maker wood projects? Using a piece of pine, some wood stain and a Cricut Maker, learn just how simple it is to make this personalized woodworking project. Of course you could easily complete this project with a Cricut Explore (or even the Cricut Joy) as well.
You can find the tutorial with all the info on how to make a DIY Growth Chart here.

2. Rustic Wood Frame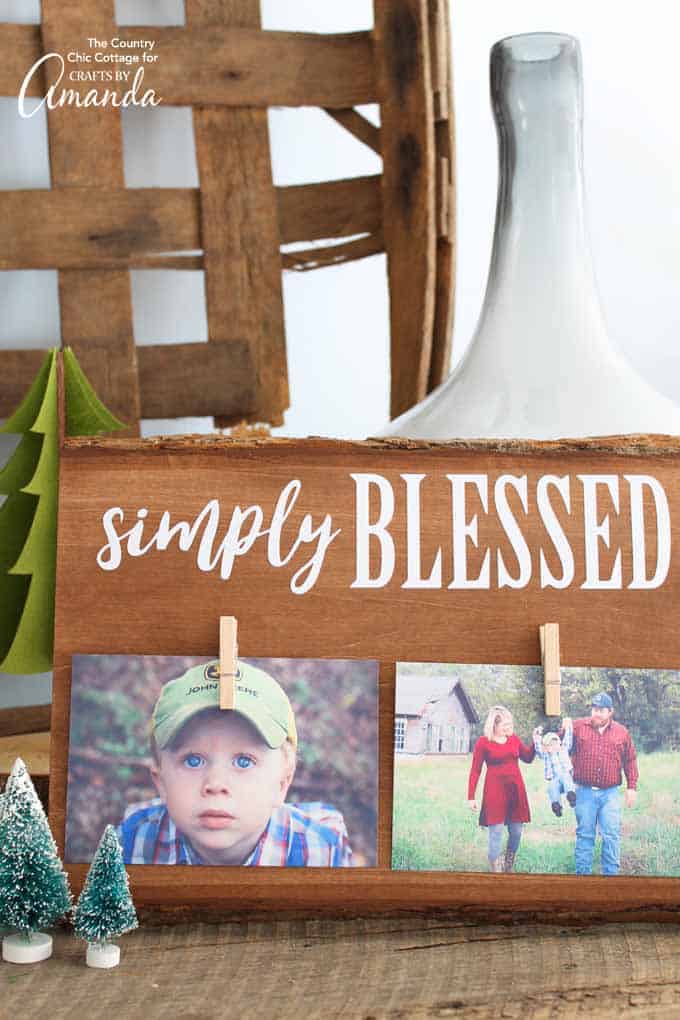 This rustic wood frame is great for parents, grandparents, friends, or just about anyone that is simply blessed. Look no more for an easy DIY gift!
Find the step-by-step tutorial on how to create this rustic wood frame here.
3. Farmhouse Inspired DIY Round Wood Sign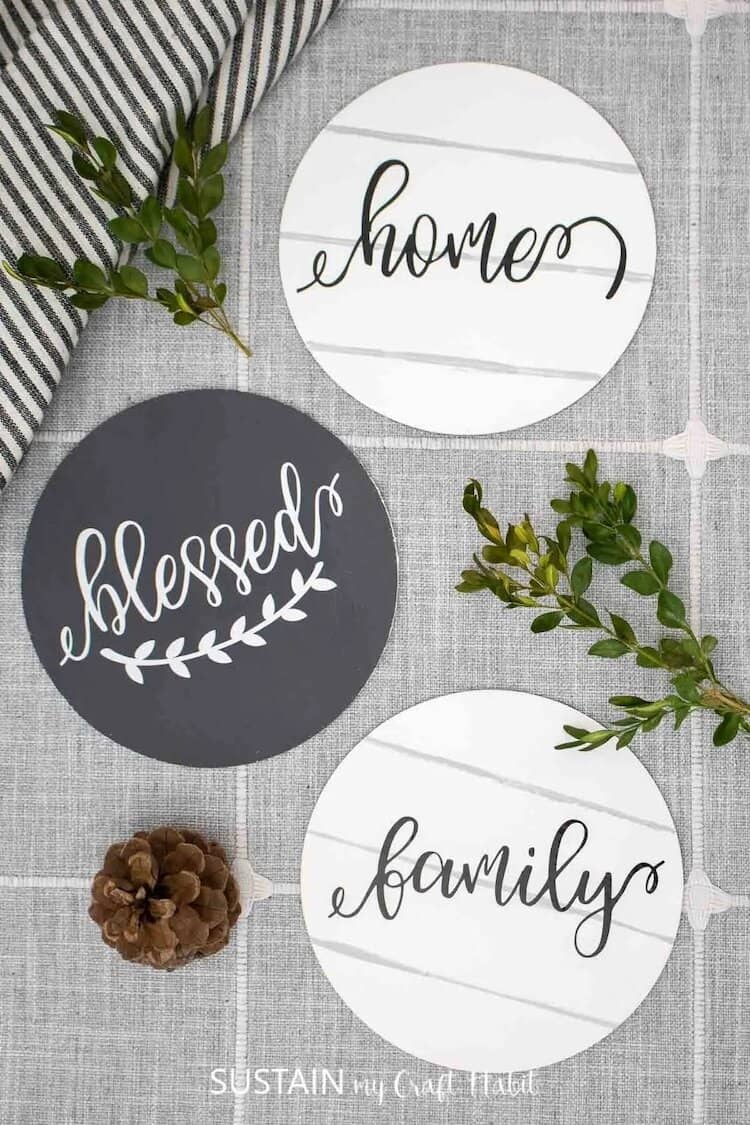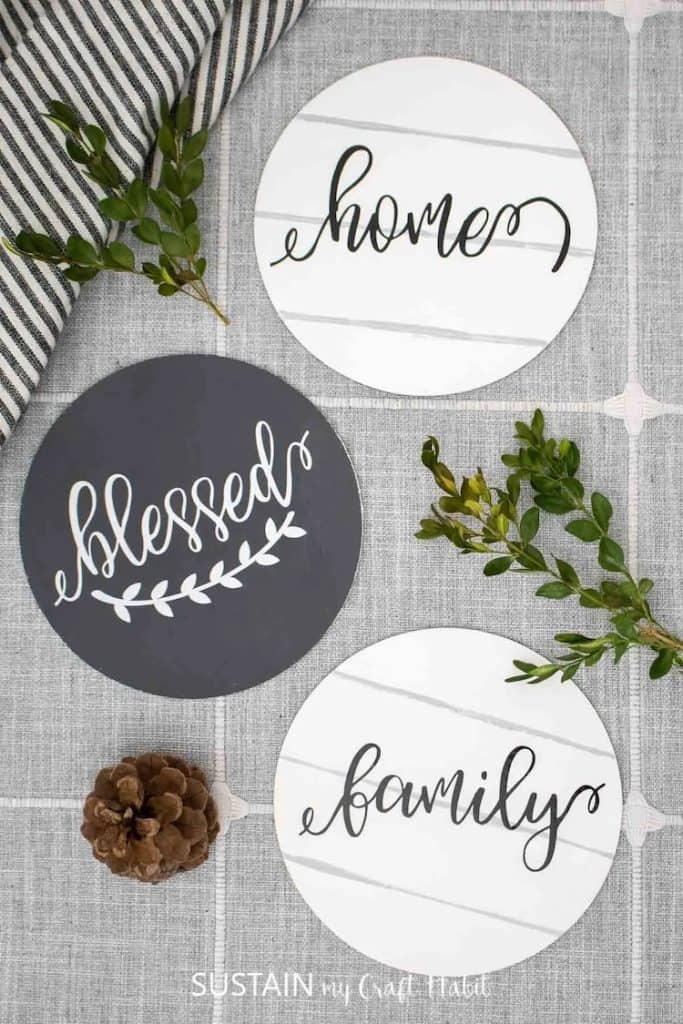 Looking for some Cricut wood projects with vinyl?
You'll love adding these versatile signs to your everyday decor! These farmhouse-inspired round wood signs are made using a Cricut cutting machine and some permanent vinyl.
Create this farmhouse inspired DIY round wood sign by following the instructions on the Sustain My Craft Habit blog.
4. DIY Watercolor Picture Frames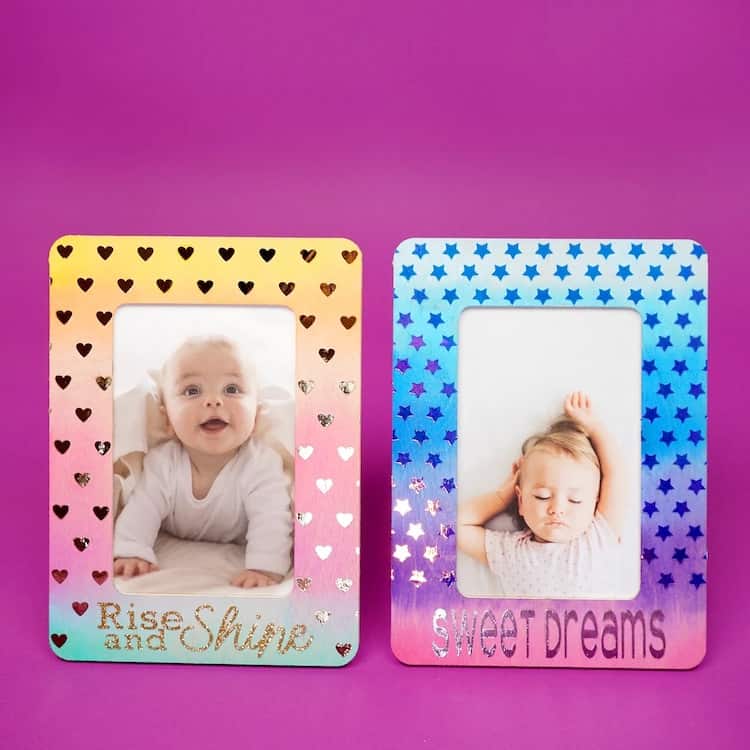 These pretty DIY watercolor wooden picture frames make a fantastic homemade gift idea! Watercolor frames are quick, easy, and perfect for all occasions!
Find all the info that you will need about how to recreate these watercolor picture frames here.
5. Wood Veneer Floral Wreath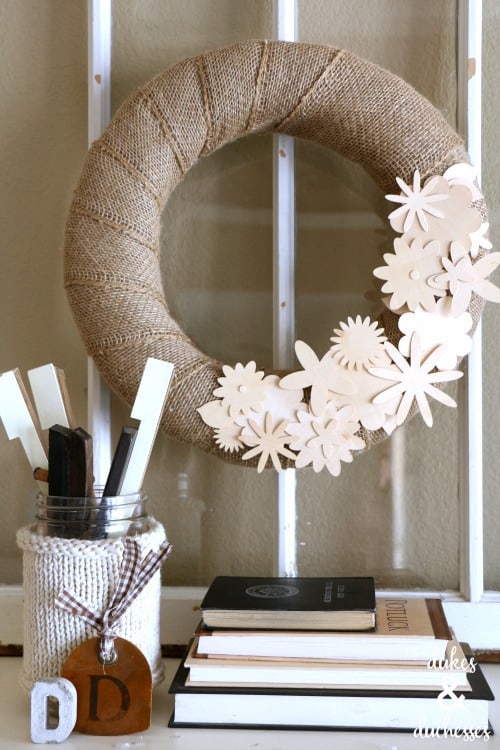 Let's step it up by creating some Cricut wood cutting projects. It's so easy to cut the wood veneer flowers and you will love the look of this three dimensional floral wreath in neutral tones!
Find the full tutorial here.
6. Countdown Wooden Block Calendar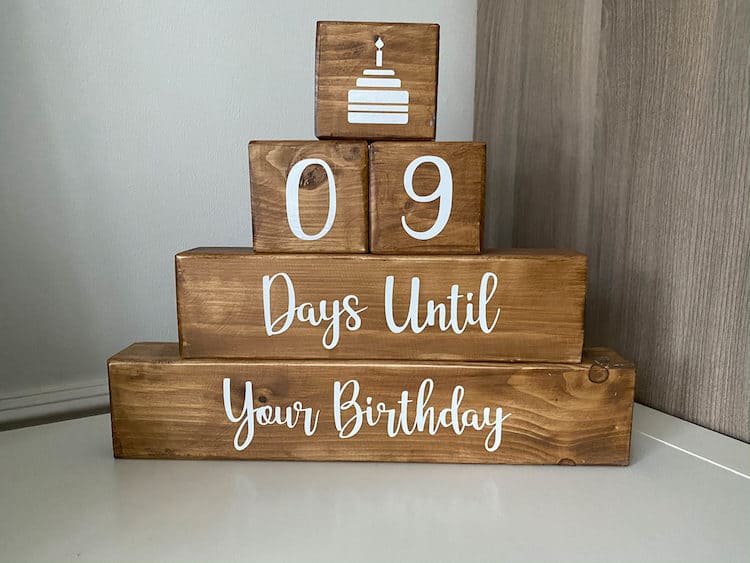 This wooden block countdown calendar is so much fun to make and easy to use. You can use it for anything you are counting down to like vacations, Christmas, or a new baby!
Grab the step-by-step info on the Gingerbread House blog here.
7. DIY Mini Cutting Board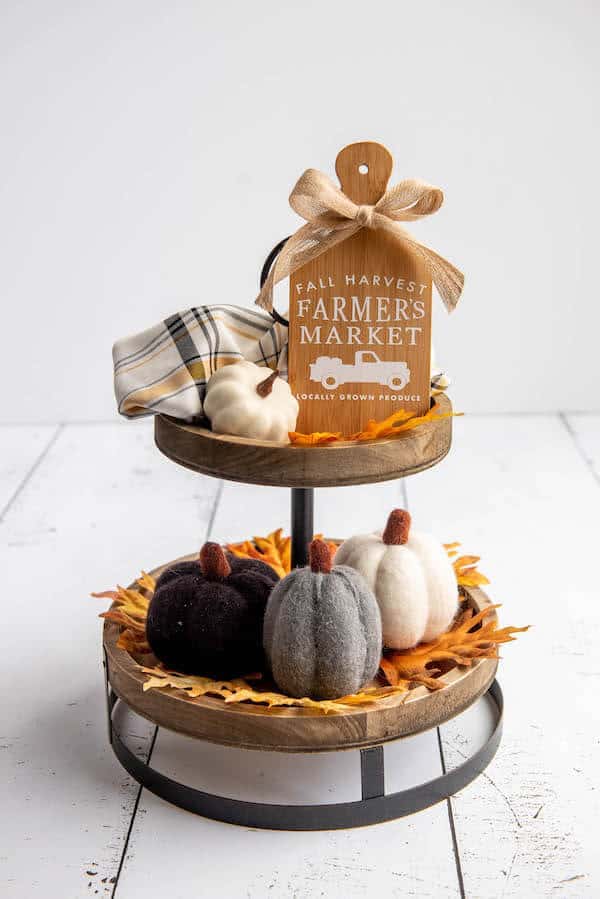 Make this cute mini cutting board with a free fall SVG file to display in your kitchen or on a farmhouse tiered tray! This Fall Cricut craft is super easy, so it's also a great fall craft to make and sell!
This is one of my favorite wood Cricut Maker projects, but again you can very easily use an Explore or Joy machine to recreate this as well.
Click here to find the instructions on how to make a DIY mini cutting board.
8. DIY Bathroom Sign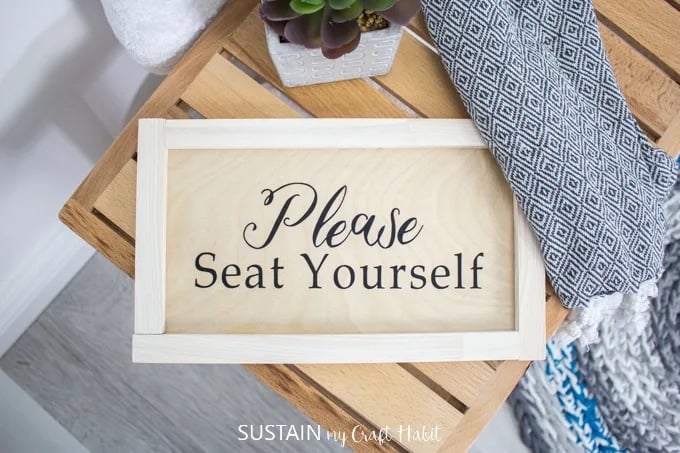 Make your own silly and cute bathroom sign using your Cricut EasyPress and wood scraps.
Create your own DIY bathroom sign by following the instructions on Sustain My Craft Habit.
9. DIY Wood Veneer Plant Markers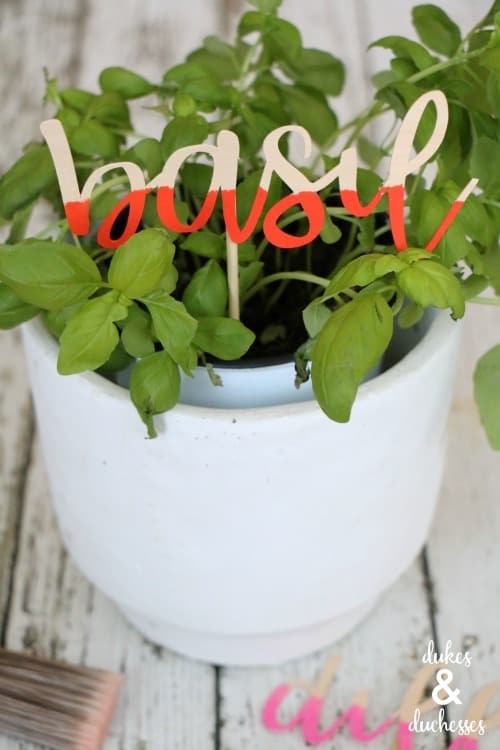 These DIY wood veneer plant markers are easy to make with a Cricut machine and add a cute and colorful element to a pot or the garden.
You can find the tutorial with all the info on how to make these wood veneer plant markers here.
10. Wooden Cricut Place Settings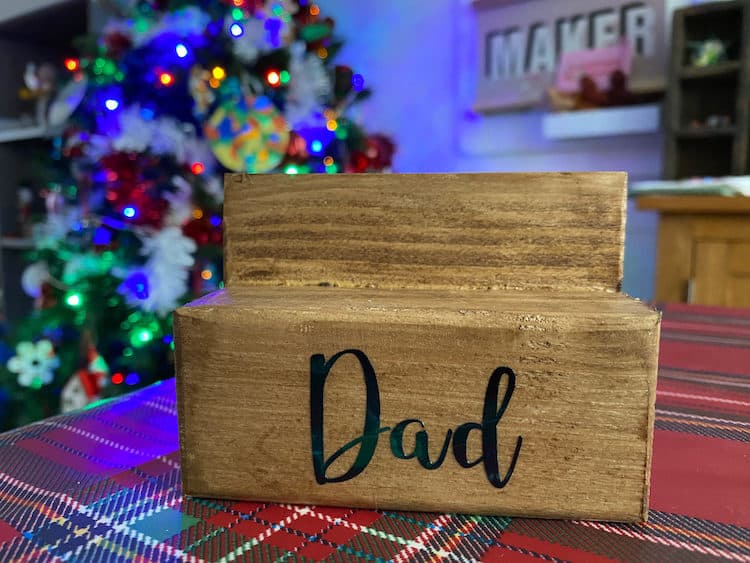 Looking for a fun way to create place settings? These wooden place settings can be used all year round and are great for family meals at Christmas!
Grab all the info about how to make these place settings here.
I hope that you will have found some great Cricut machine wood projects that you can now recreate at home.
There are sure to be some great ideas that everyone will love and the bonus part is that they also make great decor items for the home!