Do you love the ease and precision of creating with your Cricut? Creating sophisticated cards and paper decorations is a breeze when you have access to the right materials!
Wondering what to make with cardstock on a Cricut machine?
With this list of 30 Cricut Cardstock Projects for beginners, you'll be able to make everything from intricate floral arrangements to cute cake toppers.
Whether this is your first try crafting with cardstock or if you're looking for something new and exciting to do with your Cricut, we've got something here for everyone!
But before we jump into it, do you have some cardstock to create with? If not here are our favorite buys from Amazon.
The Most Popular Cardstock Packs From Amazon
Join us as we explore these easy and fun ideas that will brighten up any occasion – let's get started!
20 Free Cricut Cardstock Projects for Beginners
In need of some Cricut cardstock ideas? Then keep on reading as we share 20 things to make with cardstock on a Cricut Machine.
These DIY Cricut cardstock crafts have been shared by various craft bloggers around the web, so simply click on the link and it will take you to their website where you can find the full tutorial (plus a link to their project on Cricut Design Space).
1. Custom DIY Gift Tags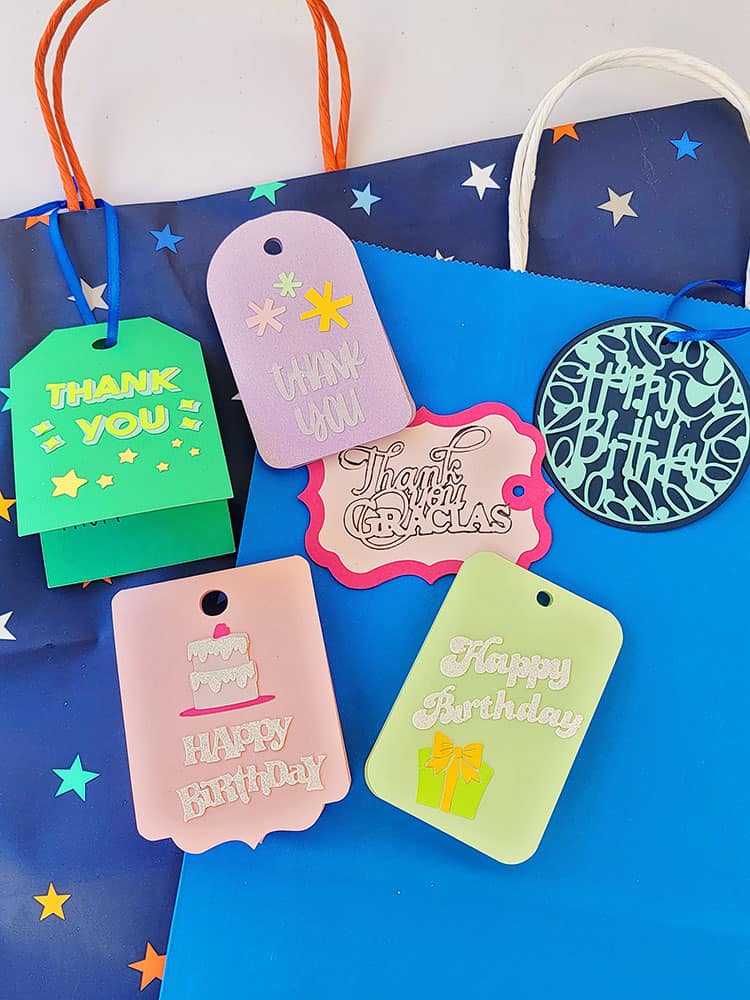 When creating your own gifts why not create your own Cricut gift tags for the awesome handmade gift you made?
Follow our tutorial and learn how to whip up Cricut gift tags. This is a really easy and fun tutorial and great for beginner Cricut crafters.
2. DIY Cardstock Wreath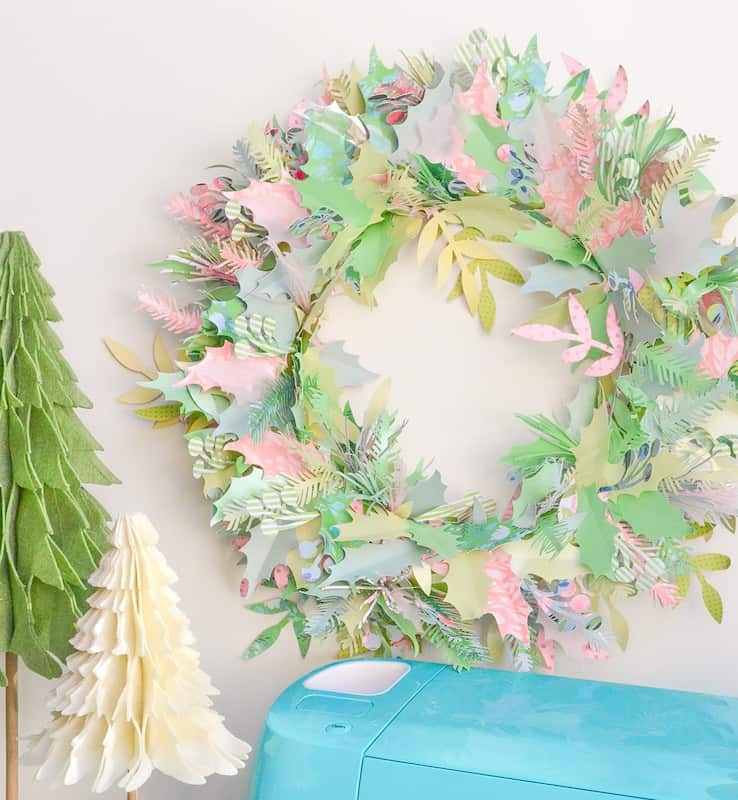 Our first project on our list of cardstock Cricut ideas to make is this wreath. Whilst it looks complicated it is simply to create with a Cricut.
How gorgeous is this wreath!? We love the fullness of it as well as the use of pastel colors to give it a unique (but still festive) vibe!
You will need to cut leaves to a variety of different sizes, which is super easy to do with a Cricut cutting machine. For this project, you will need patterned smooth cardstock.
Follow the steps from See Lindsay to see how to make one for yourself – I think these would make beautiful additions for any season or occasion.
Find a list of other creative Cricut crafts to make here.
3. Ombre Shadow Box Gift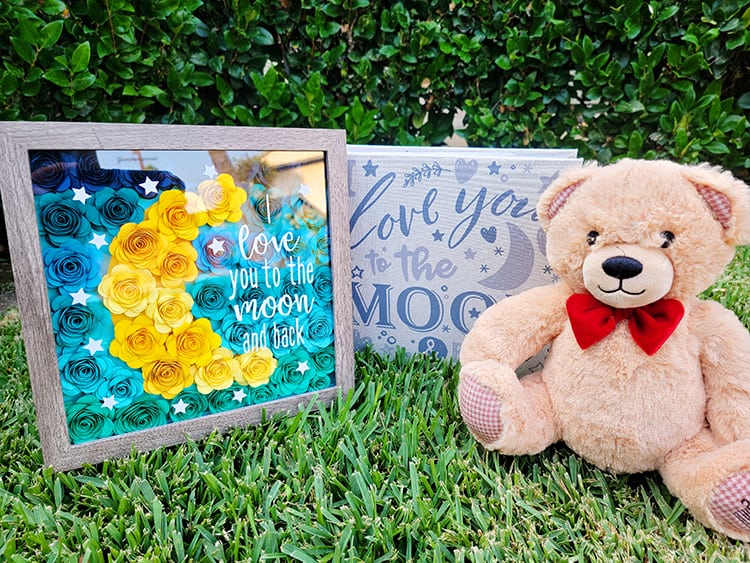 The ombre paper flowers in this shadow box make for a beautiful design. Follow our step-by-step tutorial from Sandra of our Design Team to create your own shadow box!
Use them for gifts or as home decor items for a baby nursery and children's bedrooms.
Have a look at the Baby Shower Shadow Box that Sandra from our Design Team made, it is super cute! (Plus it includes free SVG cut files).
4. Cricut Cardstock Pillow Box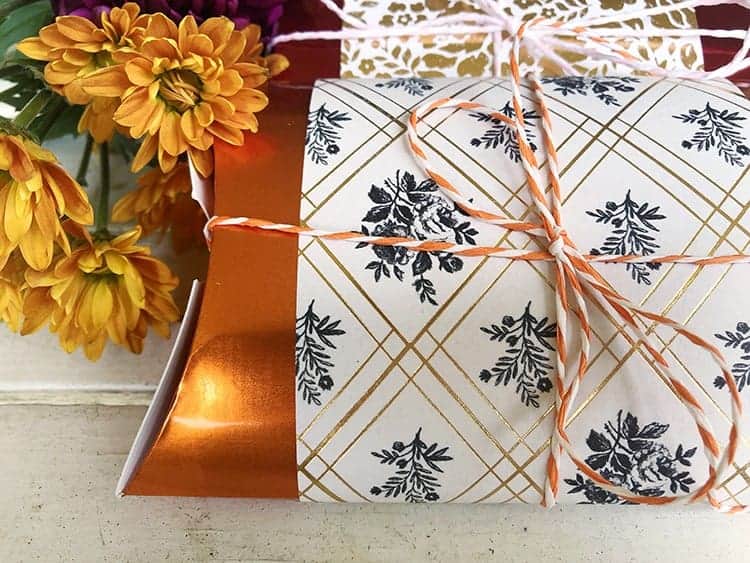 If you are trying to figure out what to make for your first Cricut cardstock project then I have good news! A pillow box is a great craft project for a Cricut newbie.
When you create a loving handmade gift there is nothing more special than placing the gift in its own unique gift box.
Follow our detailed tutorial to see how we create this beautiful cardstock gift pillow box.
You can even grab the template for the design so that you can easily create this using your Cricut cutting machine and some cardstock.
5. DIY Cricut Coloring Cards With Cardstock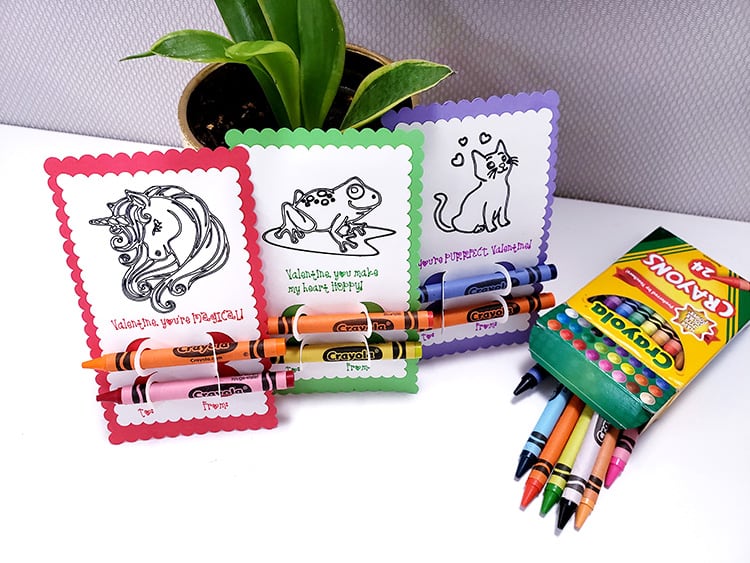 Looking for cardstock projects for Cricut that are suitable for kids? These adorable coloring cards are just too cute and are sure to bring some color to any child's day!
These are fantastic for so many different occasions. You can personalize the message to suit the occasion.
In our example, we made these for our child's schoolmates for Valentine's Day. However, you can whip them up for birthdays, St Patrick's Day, or even Christmas.
You can create these coloring cards with a Cricut (any of the Cricut machines can create these). The free SVG files are included with the tutorial.
6. Beautiful Cardstock Cricut Flowers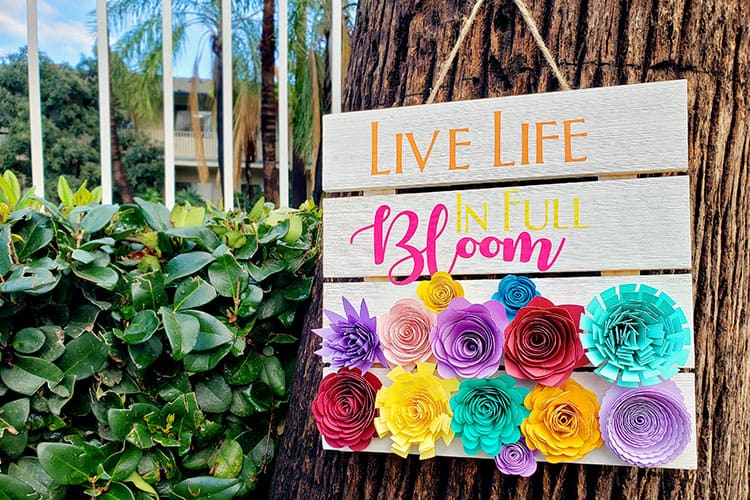 Flowers are such a great way to add style and color to any home.
This project uses different materials, from cardstock to vinyl to a wooden palette.
Why not create some paper flowers in a variety of colors with your Cricut machine by following our step-by-step tutorial to make this beautiful colorful Spring floral Cricut sign?
7. Top Off Your Cake With A Unique Cake Topper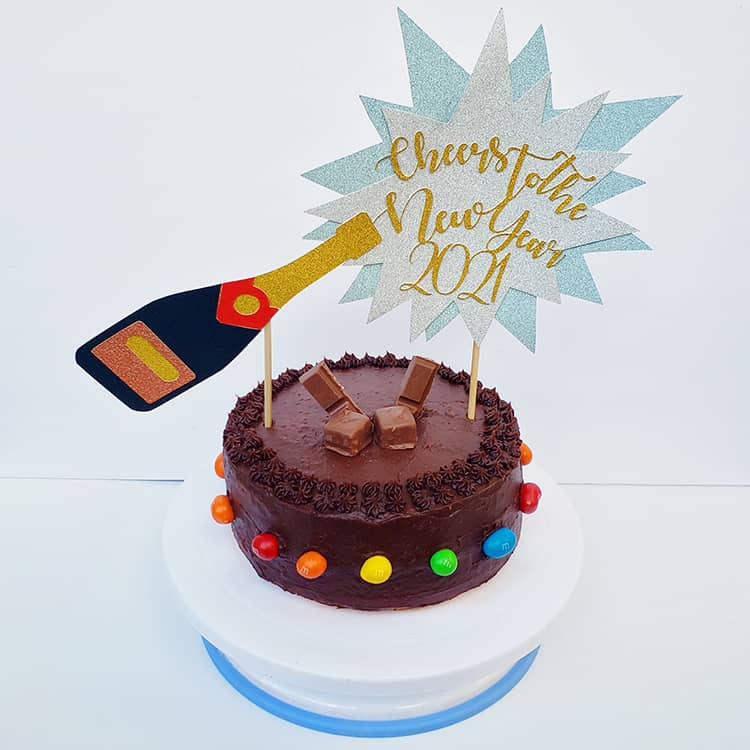 Make your cake stand out with a unique and bespoke cake topper. Creating a cake topper with your Cricut machine is such a great way to add some extra bling in no time at all.
Cricut cardstock cake toppers are so quick and easy to make there is no reason why you cannot create one for every cake and occasion.
8. Mark That Book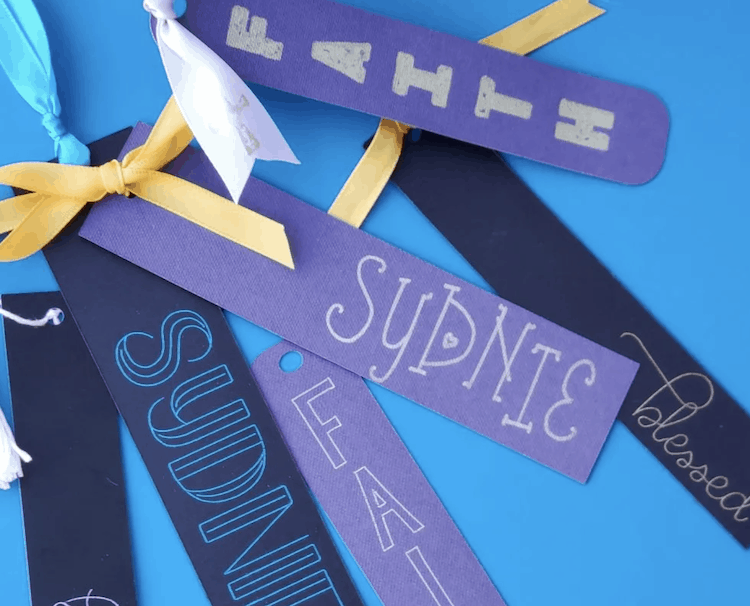 Bookmarks are a fantastic way to show your personality and style as well as your love for reading.
Amy, from Leap of Faith Crafting, makes these bookmarks in her tutorial and you can too.
Why not make them as gifts for your friends who will love them?
9. Gorgeous Cupcake Wrappers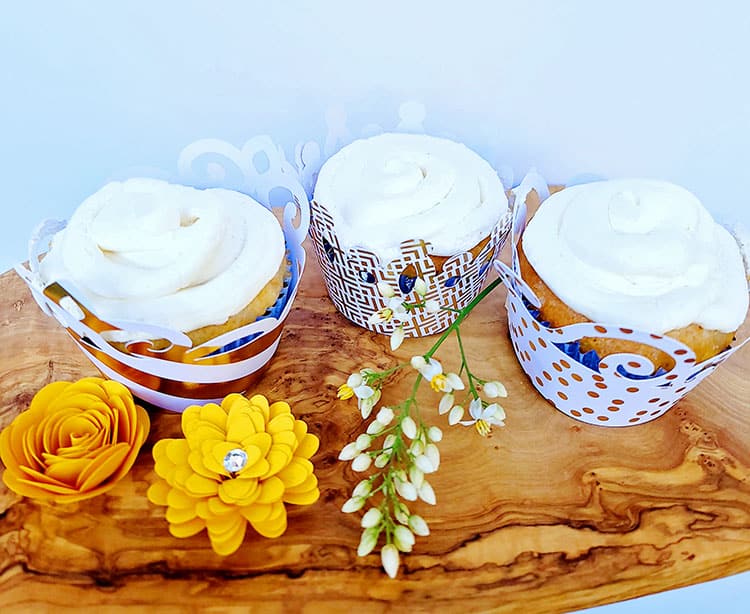 Creating your own Cricut Cupcake Wrappers is such a great way to take your baked goods to the next level!
We created 3 beautiful cupcake wrappers in no time at all and you can too by following our step-by-step tutorial.
10. Ice-Cream Toppers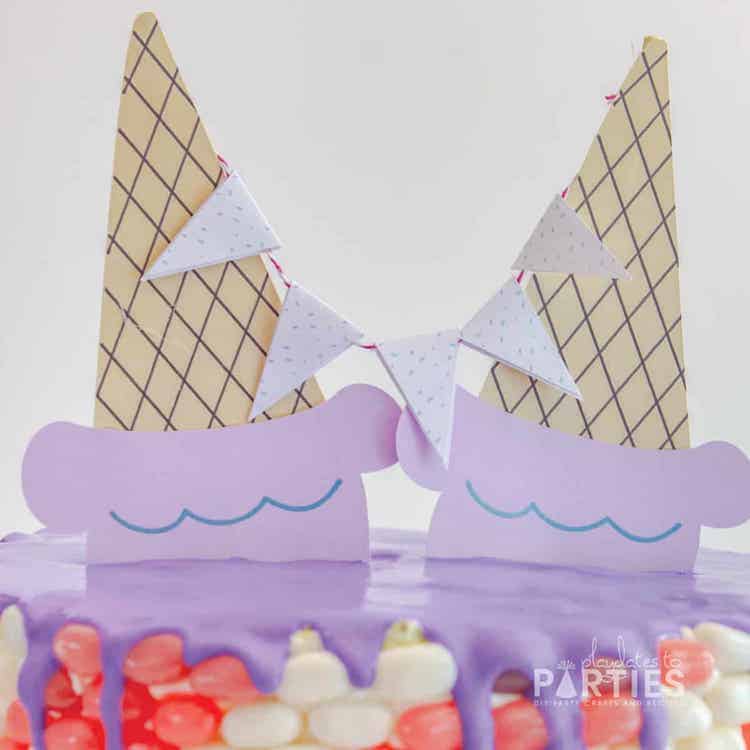 I scream, you scream, we all scream for…adorable ice cream cake toppers made from cardstock!
These super cute toppers are created by Leslie from Play Dates to Parties.
11. Say It With Flowers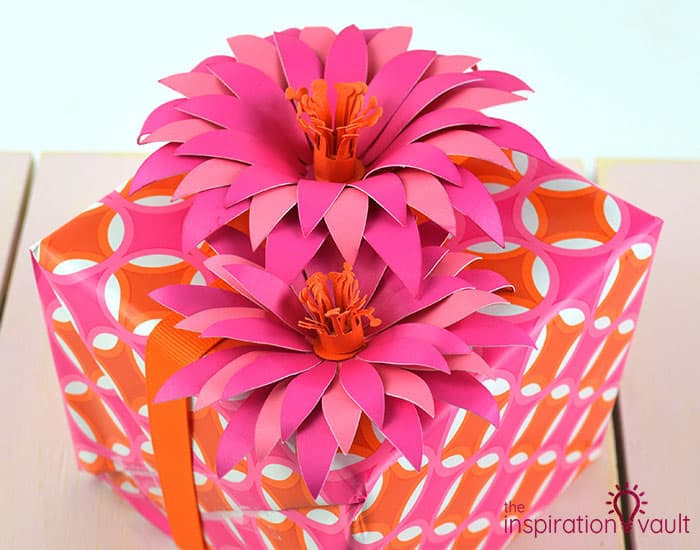 Who wouldn't love a gift with one of these absolutely stunning paper flower gift toppers? Make them in all the colors of the rainbow!
Pop on over to Elle Marie's blog post to see how to create your own.
12. Cards That Say More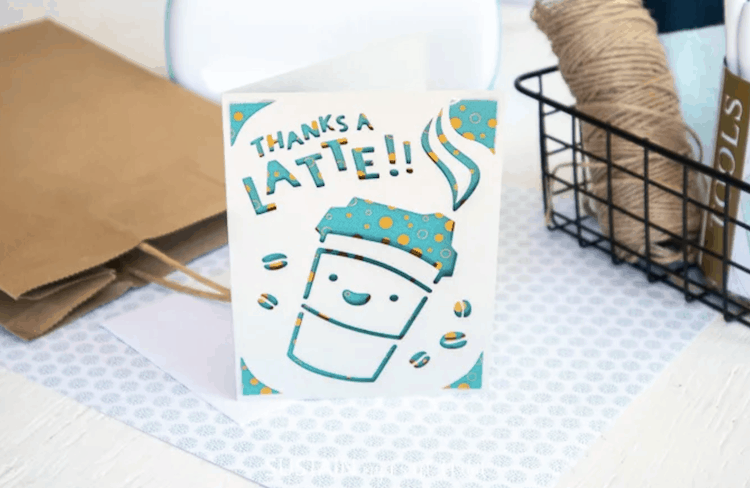 One of my favorite things to make with a Cricut Joy is cards.
Handmade cards are so special because they are made with love. For this project, you will need a card Cricut cutting mat.
Show some love to your friends and family with this easy-to-follow tutorial for handmade cards using your Cricut!
13. Let It Snow!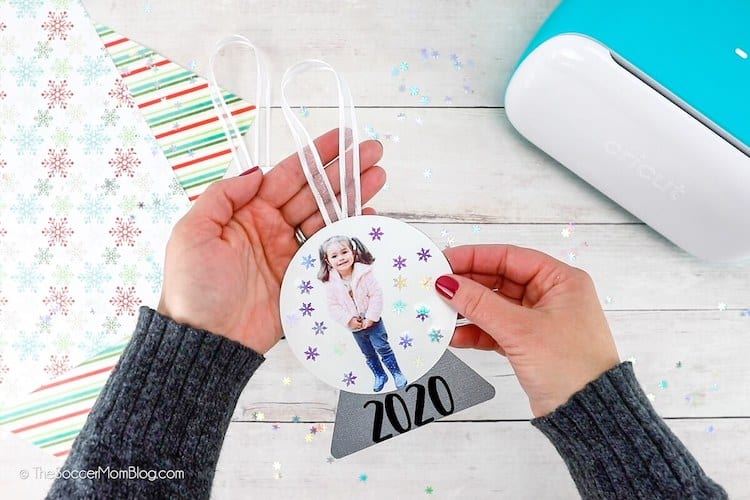 Your kids will love making these paper snow globe ornaments featuring themselves!
Take lots of goofy pictures and let them pick their favorites to showcase on the tree this year.
See how Stacey, from The Soccer Mom Blog, and her kids made these really cool snow globes!
14. 3 Way 3D Layered Mandalas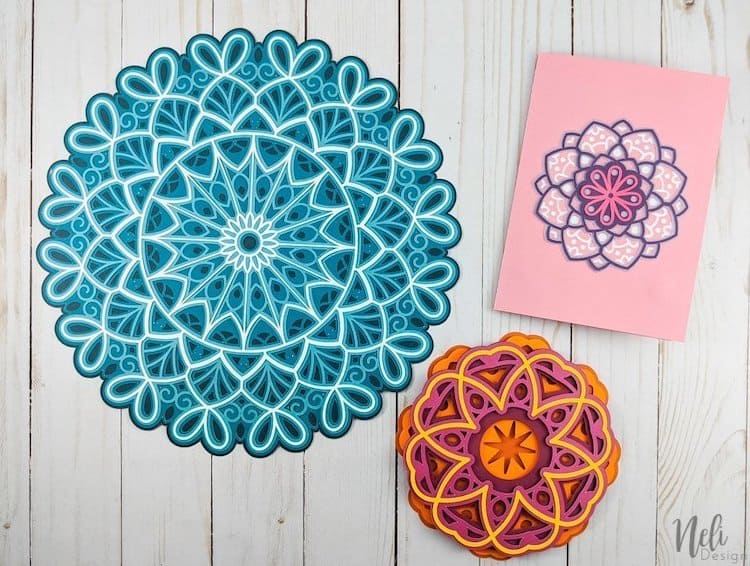 We could stare at these gorgeous mandalas all day long. This tutorial is proof that your Cirut can cut intricate designs.
Natalie from Nelidesign gives you three awesome tutorials for making three different and very unique mandalas with intricate cuts.
15. Acrylic Paint & Paper Flowers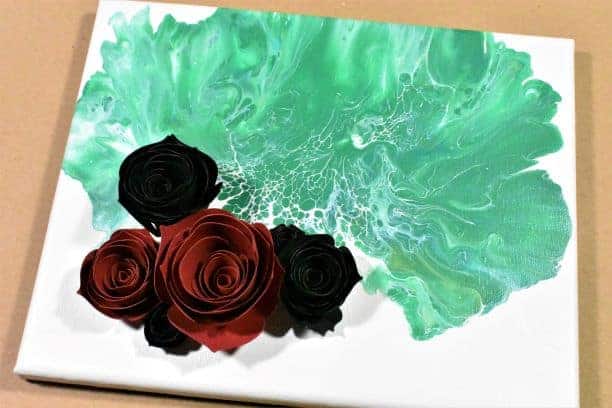 Looking for a new and fun way to explore your creative side?
Try this craft from Home Body Hall, create a painting using the acrylic paint pouring method and some beautiful paper flowers to really make it pop!
16. Cute Kindergarten Graduation Scrapbook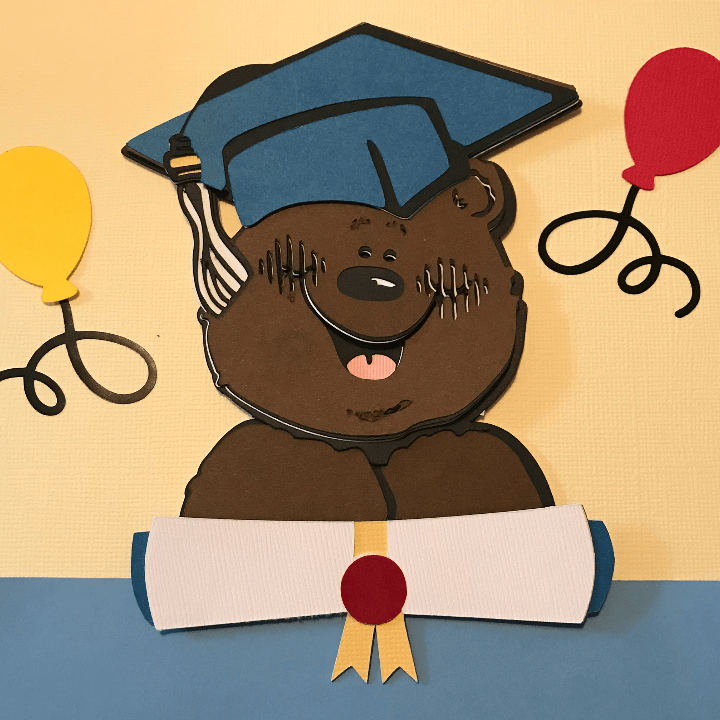 When your kiddo graduates from kindergarten, you'll want to capture every moment!
Jenny from Coffee, Cookies & Crafts creates this super cute graduation scrapbook layout which will surely enhance the photos from your little one's special day!
17. Sunshine In Sunflowers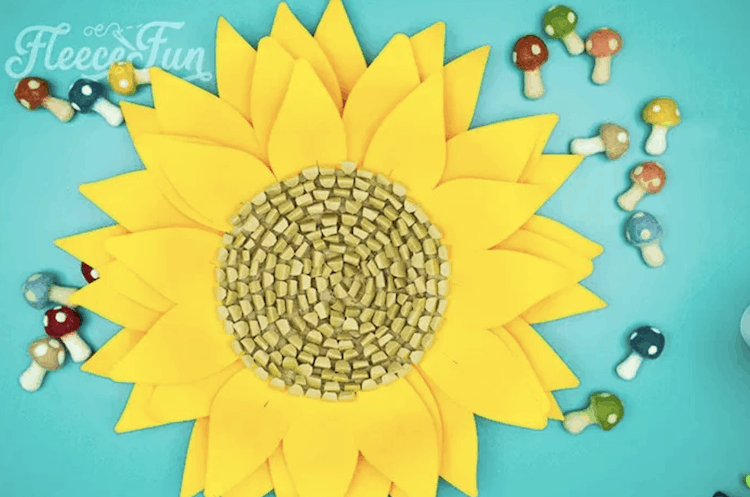 Let cheerfulness reign with these fun and sunny giant paper sunflowers! These will be beautiful decorations at any baby shower or spring party!
Hop on over to Fleece Fun to see the full tutorial and get the FREE SVG file as well!
18. Say It With A Card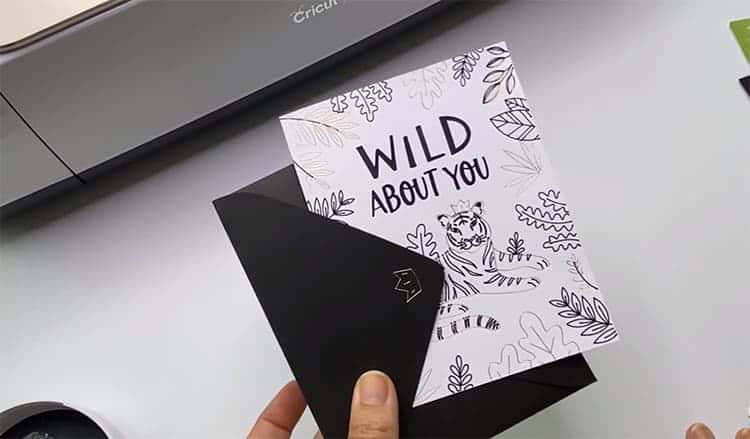 One of the easiest beginner Cricut projects to create is beautiful cards.
When you want to let that special someone know that you are wild about them, why not create this awesome card that says it all?
This project will teach you how to use pens as well as how to create a foil look with your Cricut.
Tip: Remember if your Cricut mats are still brand new, you might prefer to use your blue mat for thinner cardstock.
Hop on to the full step-by-step tutorial to see how we created this Cricut Foil card using a Cricut machine.
19. Cute Candy Holders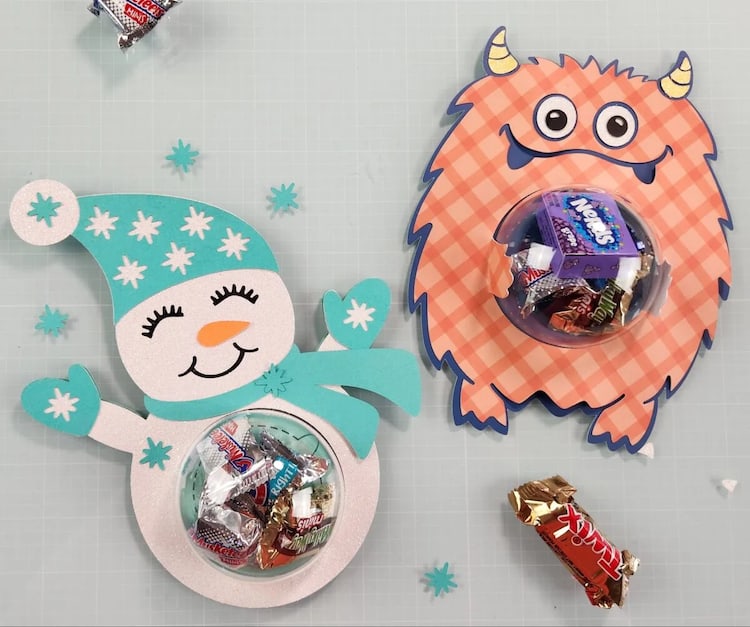 These adorable candy holders are so great to make and the best part is that you can make a different design for every occasion or theme!
Follow the full Cricut cardstock tutorial from Leap of Faith Crafting to learn how to create this super cute cardstock project.
20. Wall Decor With Paper Feathers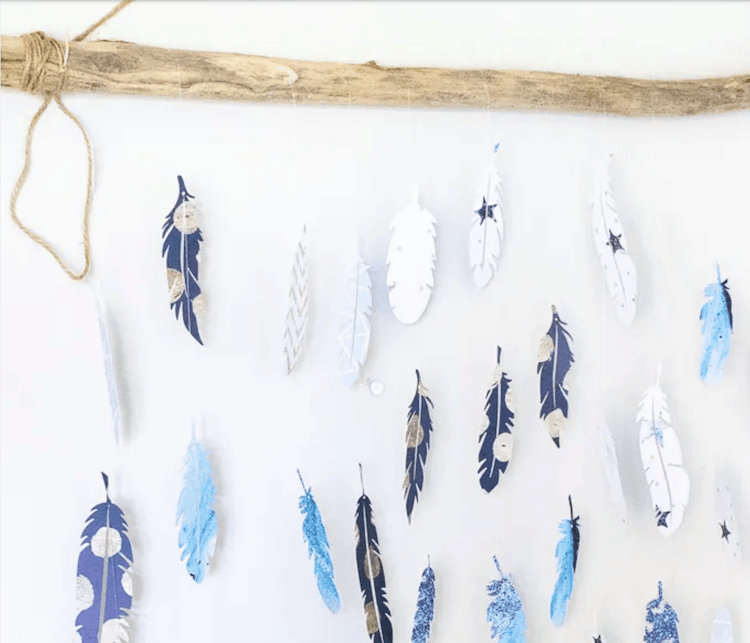 This wall decoration is such a simple and easy craft to make. It is a great way to use up pieces of cardstock that may be off-cuts from other projects that you may usually throw away!
To see how to make this easy home decor, follow the steps from Sustain My Craft Habit tutorial.
10 Cricut Design Space Projects That Are Free With Cricut Access
If you want to make Cricut card projects from the library of projects in Cricut Design Space then be sure to check out these 10 free cardstock projects with Cricut Access.
If you sign up for Cricut Access you will get to use projects like those detailed below for FREE. For a small fee, you can have access to a library with thousands of projects, images, shapes, and even design functions! Not sure if Cricut Access is worth it? Check out our post to find out if the Cricut subscription is worth it.
Using these projects means you can just click on Make It without having to do any designing or customization.
1. Paper Christmas Village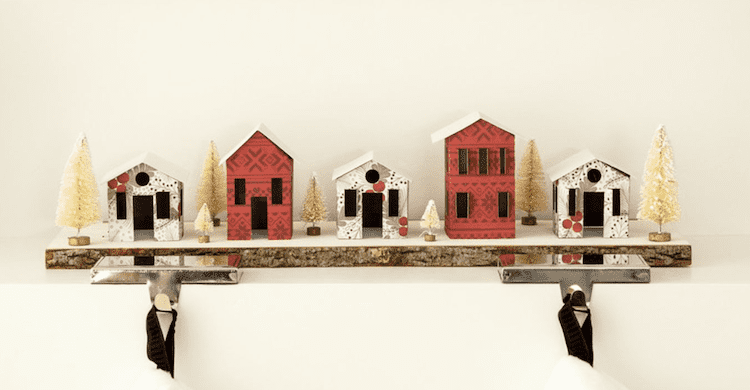 This is a really festive Cricut cardstock project that you can make as a beginner Cricut crafter. To make this paper Christmas village find the project here in Design Space.
2. Coffee Cup Gift Card Holder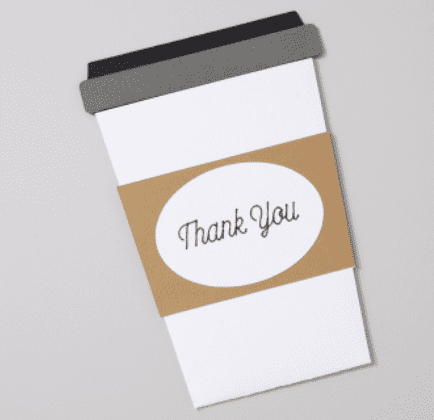 For coffee lovers, this is a great way to give them a gift card! Create your own coffee cup gift card holder by using this project.
3. Graduation Adventure Pop-up Card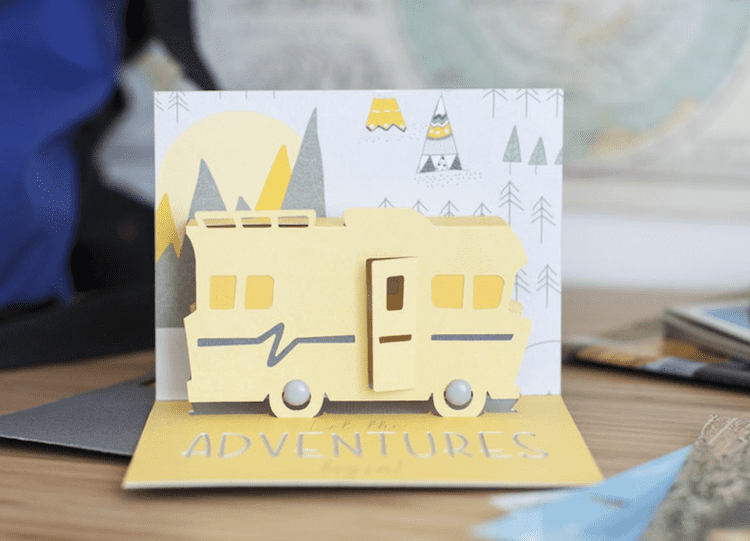 What better way to say have an awesome adventure after graduation than with a super cute pop-up card!
Make this cool pop-up card for free with your Cricut Access subscription!
4. Toaster Card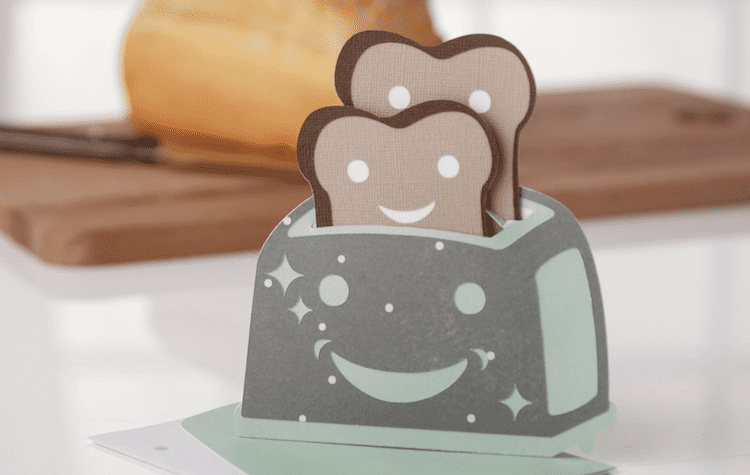 If you are looking for easy projects that you can make with cardstock then this is perfect. This super easy but adorable toaster card project will put a smile on anyone's face!
5. Paper Pineapple Vases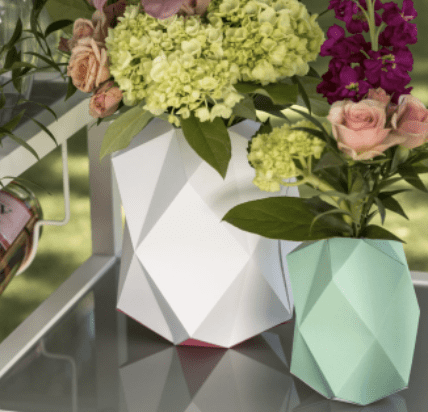 Create a statement with these geometric paper pineapple vases.
6. 3D Layered Pine Tree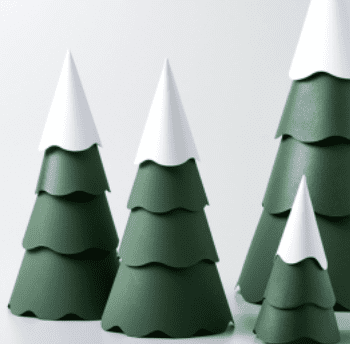 These 3D Layered Pine Trees make a great addition to your Christmas decorations and will look perfect with your paper Christmas village!
7. 3D Halloween Manor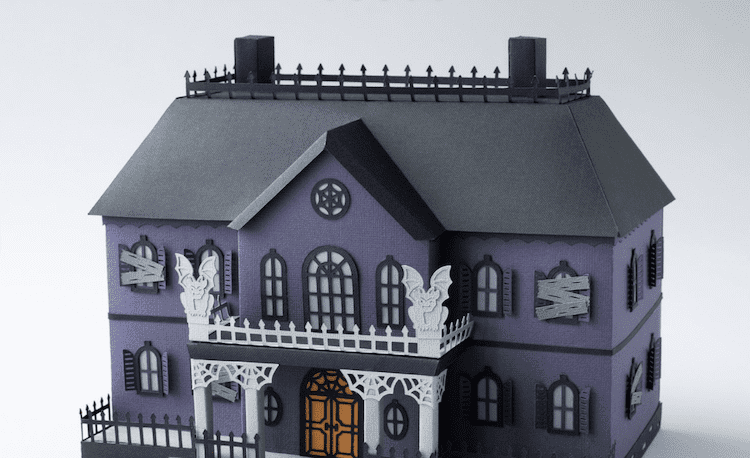 The kids and trick-or-treaters will just love this Halloween Manor when they see this as part of your Halloween decorations.
8. Celebrations Banner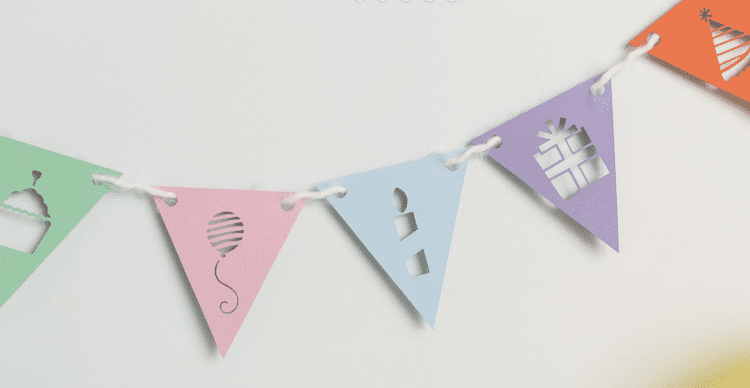 This awesome and super colorful celebrations banner will definitely add to your birthday celebrations! This is another one of the great projects for beginners that you can find and use for free with your Cricut Access subscription.
9. 3D Lemon Slice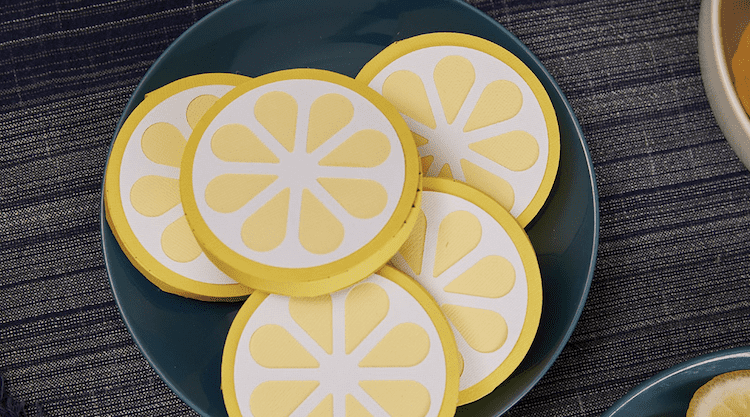 What kid does not love playing chef? Create these really cute 3D Lemon Slices with cardstock and your Cricut. Such a cool way to add to your little one's imaginative play!
10. 3D Fox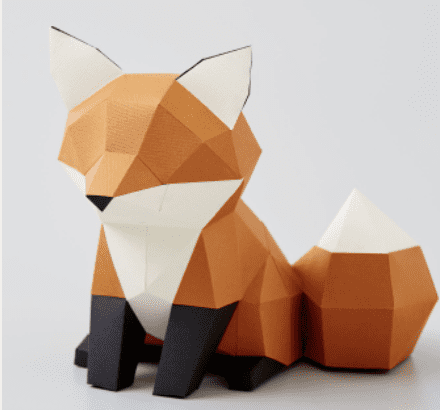 How cute is this 3D Fox? This paper craft project will be a perfect addition to any nursery or kid's bedroom. Create your own fox here.
FAQs
1. What can I make on Cricut with cardstock?
With Cricut, you can make all kinds of cardstock crafts like greeting cards, gift boxes, cake toppers, cupcake wrappers, party decorations, banners, paper flowers, cards and envelopes, and more!
2. Can you use a Cricut to print on cardstock?
No, you need a printer to print cardstock designs. You can however use your Cricut to cut an image that you printed using the print-then-cut function.

Alternatively, you can also draw on cardstock using your Cricut and Cricut pens.
3. Which Cricut blade is best for cardstock?
For the best results when working with thin cardstock, use a Fine-Point Blade.

For thick cardstock, you should use a Deep-Point Blade.
4. Why is my Cricut not cutting through glitter cardstock?
Firstly make sure you are using the Deep-Point Blade (it helps if the blade is fairly new). I also increase the pressure in the settings.

Second tip, before you unload your mat, check to make sure it has cut through. If it hasn't simply get your machine to recut.
5. Can you cut colored cardstock on a Cricut?
Yes, you can.

A Cricut machine can cut through thin to thick cardstock. It can cut through colored cardstock and through textured cardstock – such as glitter, velvet, or foil.
6. Why is my cardstock ripping on my Cricut?
It might be that your blade is blunt or maybe your mat has lost its stickiness.

Try using a brand-new blade and a new mat.
7. What is the thickest cardstock you can use with Cricut?
You can cut cardstock up to 0.27 mm thick or 110 pounds which is the heavyweight cardstock.
---
Free Cricut Projects With Cardstock Conclusion
Who said that Cricut cardstock projects had to be complicated?
What an amazing list of cardstock ideas for Cricut machines that you can make.
I absolutely love each and every one of them, but I think the paper flowers and the cake topper are my favorites!
With the help of these tutorials, crafting beautiful and creative cards, decorations, and even home decor is easy.
Crafting beautiful floral arrangements won't require a green thumb anymore since you can have perfectly round petals with perfect folds thanks to these tutorials.
And last but not least, I love how cute the cake toppers are as they make any cake just that more special!
No matter what your occasion may be, these free Cricut Cardstock Projects will certainly make it memorable!
After more inspiration? If you love working with cardstock, you will enjoy working with paper. Find our list of some inspirational Cricut paper projects here. You can also find a list of easy Cricut projects for beginners here.
Let us know which cardstock Cricut projects from our list you will be creating.