Paper is one of the most versatile tools in the crafting world. It can be made into so many unique things! If you are in need of some inspiration for your crafts for paper projects, then keep reading!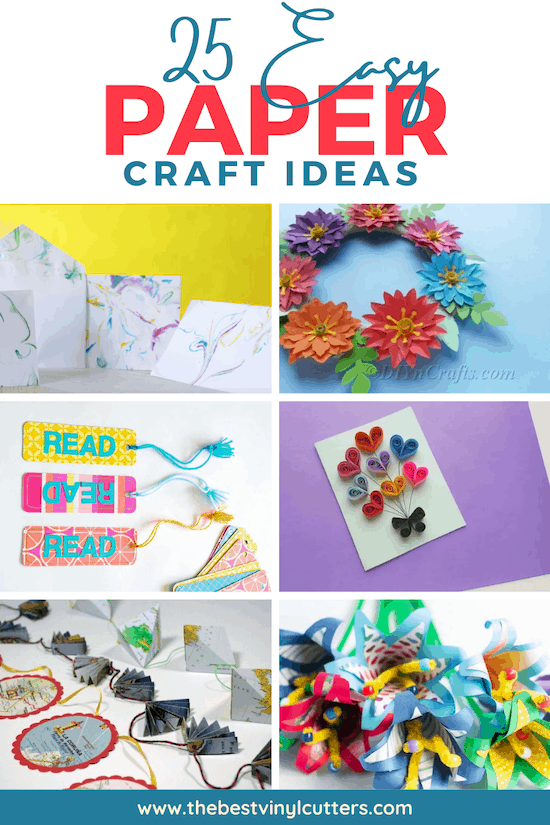 We know you're going to love this list of the top 25 beautiful DIY paper craft ideas because they're fun, easy to make, and make great gifts and touching mementos. From kids crafts to more sophisticated ideas for paper crafts that adults can make, this list will make you fall head over heels with paper crafting!
25 Easy DIY Paper Craft Ideas
Below are awesome craft ideas for paper which are great for anyone making paper crafts, including for adults and older kids.
1. Wrapped with Love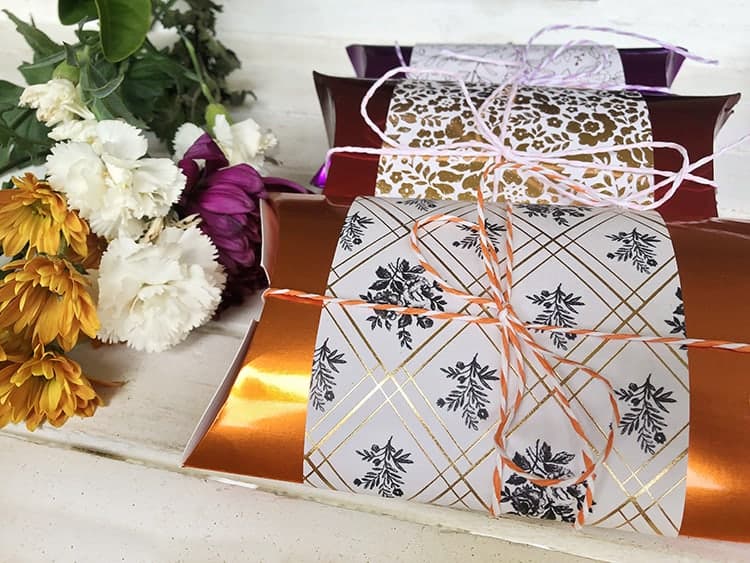 If you are looking for a way to wrap up that gift to make it even more special, then why not create this quick and easy pillow gift box.
This is a wonderful beginner project for those wanting to create paper crafts.
To make your own paper craft ideas for gifts, follow our step-by-step tutorial to make this paper pillow box.
If you love cardstock projects you will enjoy browsing through our list of free Cricut cardstock projects here.
2. Shimmer & Shine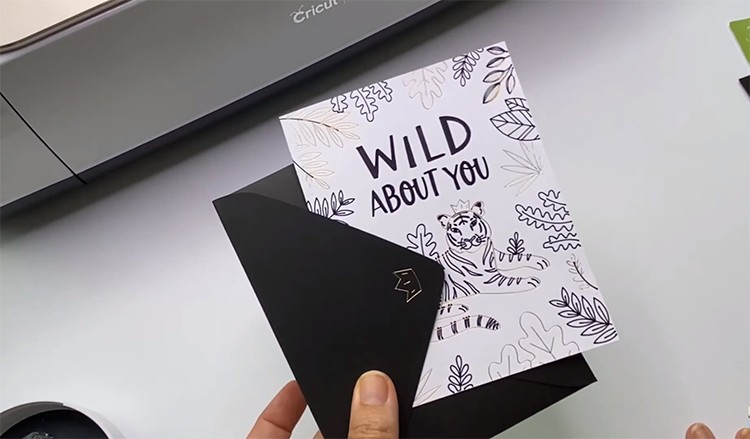 When you make a paper card you can add some beautiful foil accents and effects with foil.
Why not create this card and add some foil accents. This is a great paper crafts idea for adults.
3. A Card & Gift in One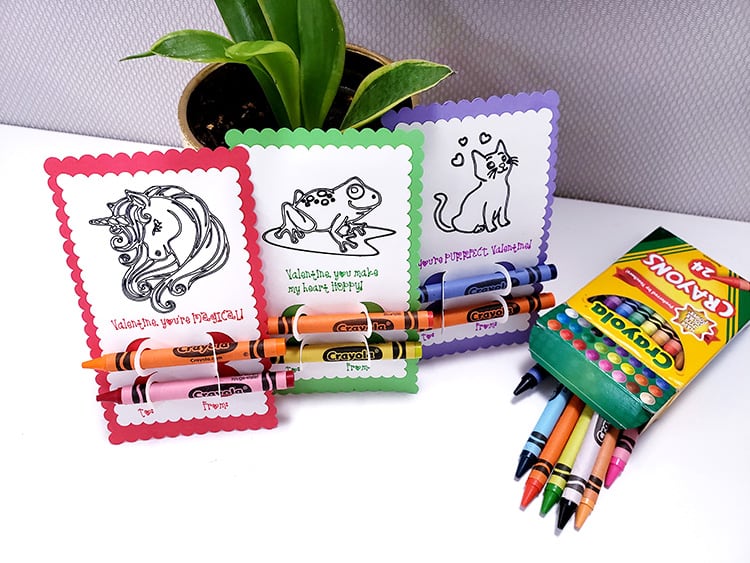 This is a great beginner craft paper project as it is so quick and easy to make. Not only will you create a card but you will be giving a little gift at the same time.
These crayon paper cards make wonderful gifts for little ones or even as party favors! Create your own by following our detailed tutorial here.
4. Sweet & Crafty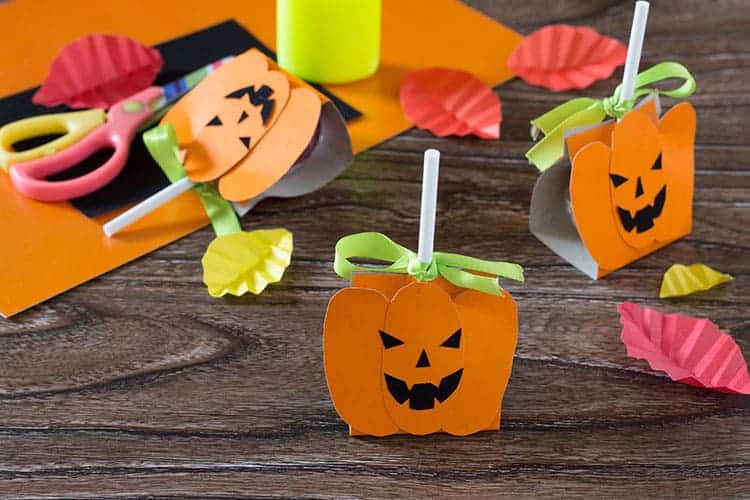 These lollipops can be scary or sweet and customised to suit any party or theme. They are so quick and easy to create that kids will love making them as well.
Create your own lollipop paper craft by following the steps in our tutorial.
5. DIY Thanksgiving Decor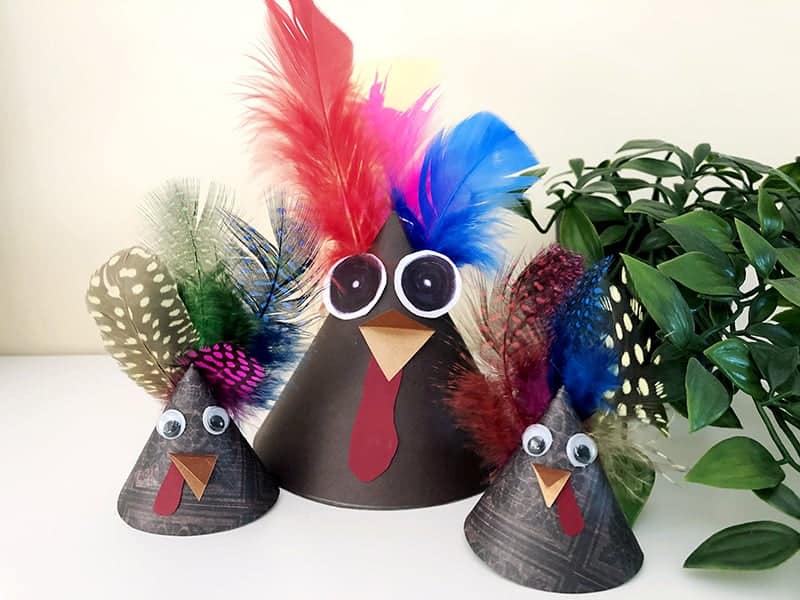 If you want to make a turkey craft and decorations with your kids, these are brilliant for older kids, aged 8+. We have this fabulous Turkey craft idea for you and the kids to try out.
Looking for more craft ideas for kids? These Cricut kids' crafts are fun and easy to make.
6. Ombre Marble with Shaving Cream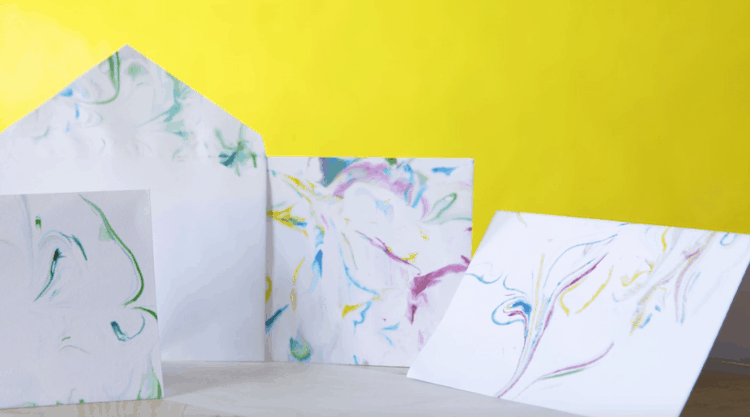 This is a great tutorial for creating beautiful ombre paper marbling with shaving cream. This craft not only produces beautiful papers, it's also very calming.
To create this craft paper art head over to Pop Shop America to see how.
7. Lights Make it Festive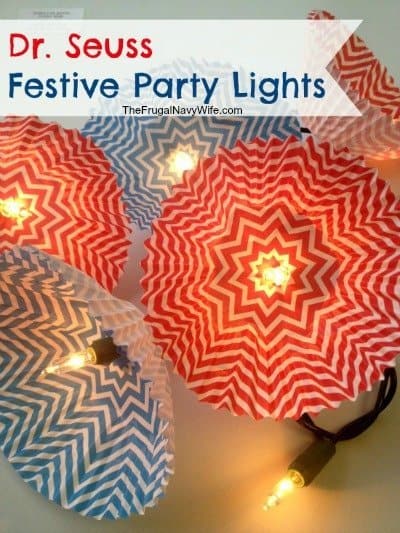 These festive party lights are so much fun! Plus, they're super easy to make! Such a great way to use a craft idea with paper to make your party theme come alive!
See how to make your own by following the tutorial by The Frugal Navy Wife.
8. Paper Flower Wreath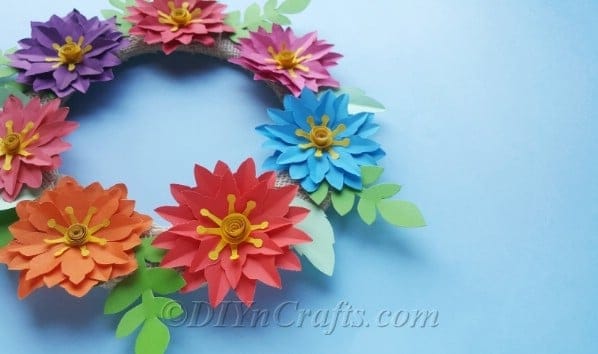 How pretty is this DIY paper flower wreath? It is great for a tropical-themed party or to ring in the summer season with bright colors! Create your own flower crafts from paper by following the tutorial on DIY & Crafts blog.
9. Princess Mulan Paper Doll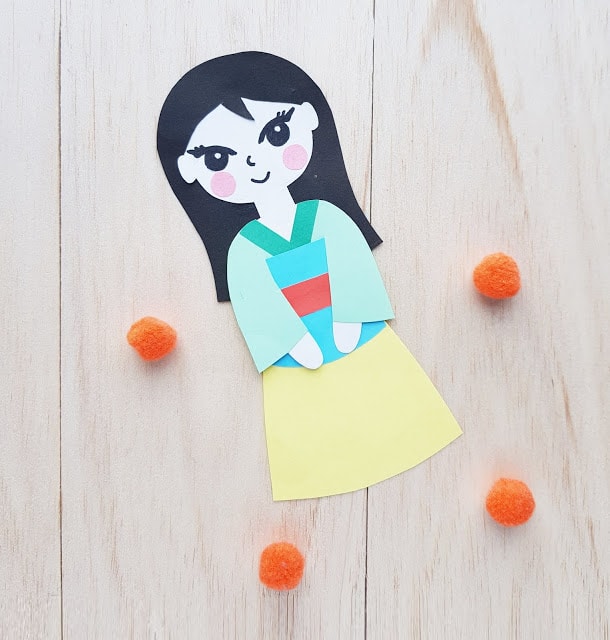 This sweet little paper doll embodies a very strong and wonderful Disney princess, Mulan. Your little ones will love playing out her story with her! To recreate this craft idea with paper for your little princess, head over to Attachment Mummy to see how!
10. Mark Your Spot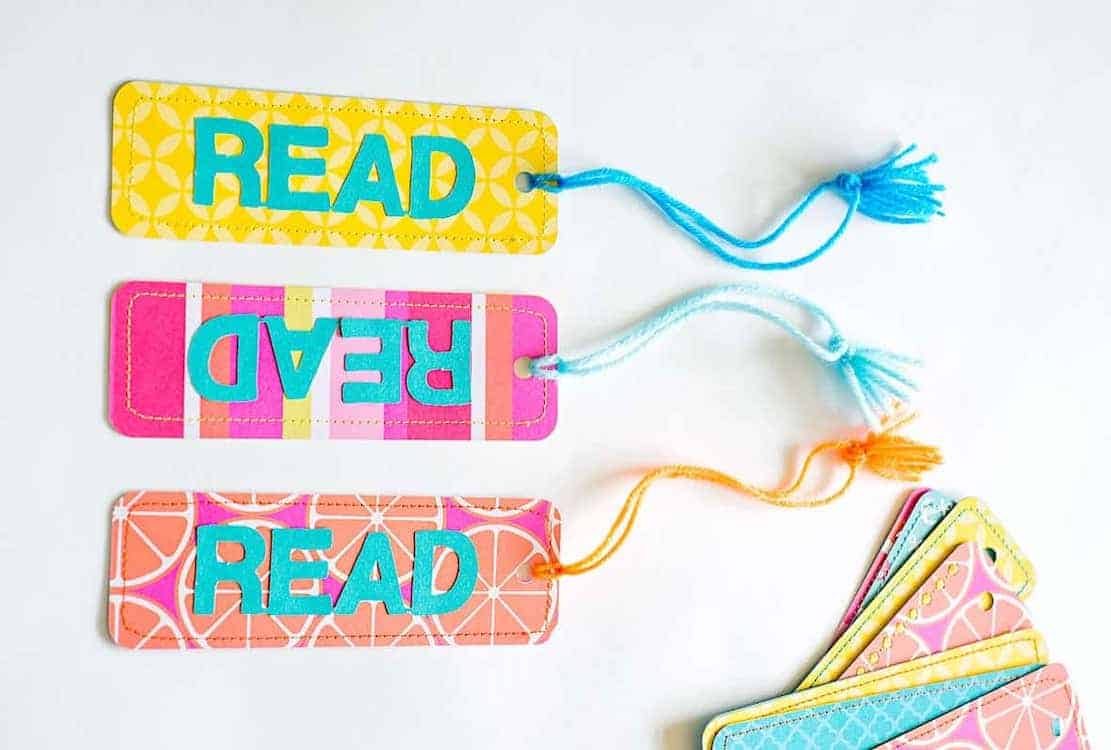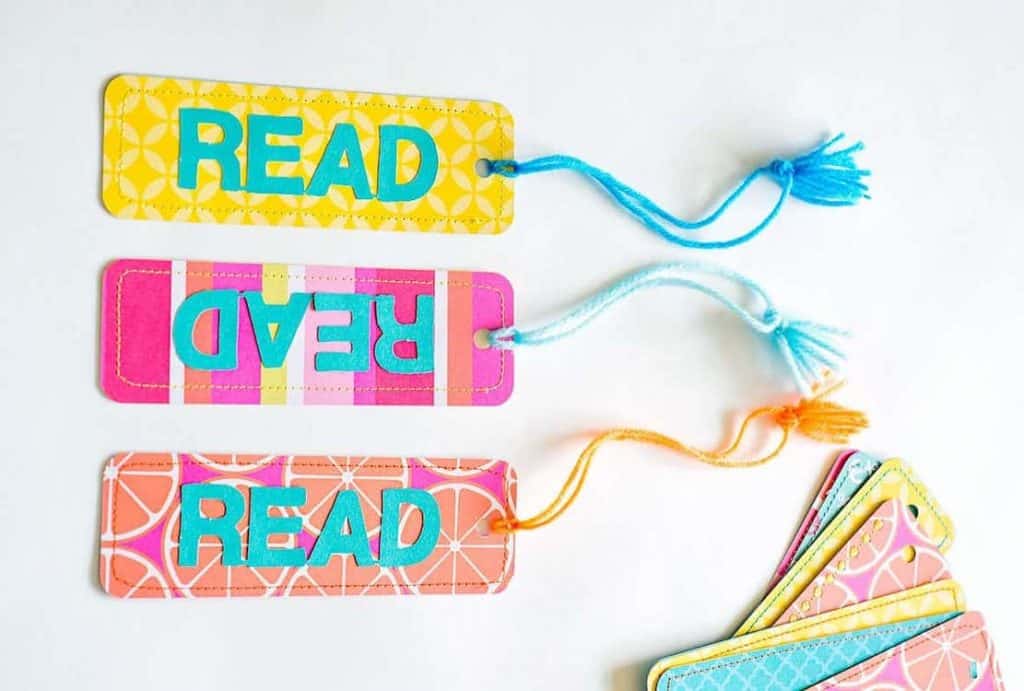 If you're a self-proclaimed bookworm, you'll love this free template for a paper bookmark. It's also a great idea for gifts for a book club group! Create your own bookmarks by following the tutorial for this craft ideas from paper by Jamie of Scattered Thoughts of a Crafty Mom.
11. Under the Sea with Paper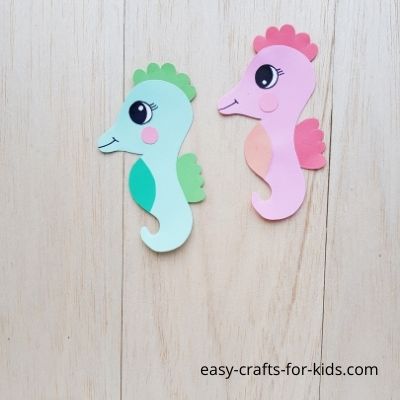 Help your preschoolers learn about ocean creatures with these adorable little paper seahorses. They'll love creating them in bright, fun colors! This is a great example of craft paper ideas great for young kids to make. Check out the tutorial on Easy Crafts for Kids.
12. Magical Frozen Inspired Wands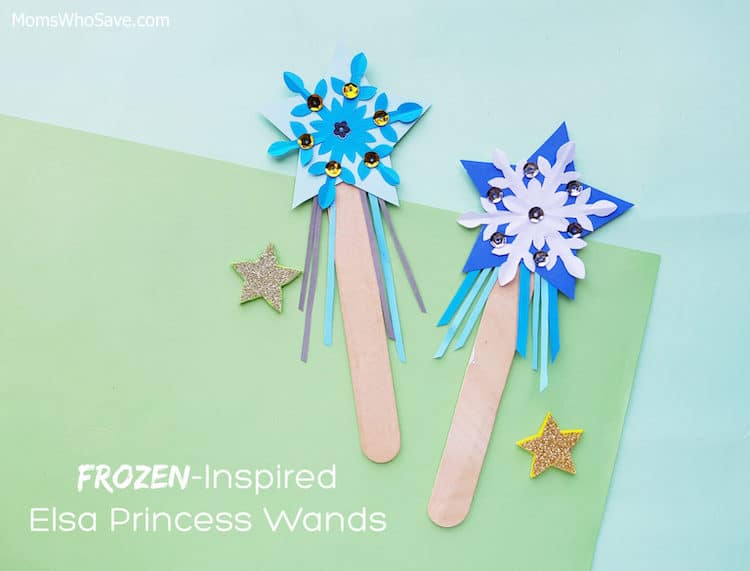 Frozen fans, rejoice! These easy-to-make Frozen-inspired wands are going to be the highlight of your child's day and are such an easy idea for paper crafts. They'll love swishing them around, pretending they're in the film!
Check out the blog post on Moms Who Save if you want to create your princess a magical wand.
13. Spring Paper Wreath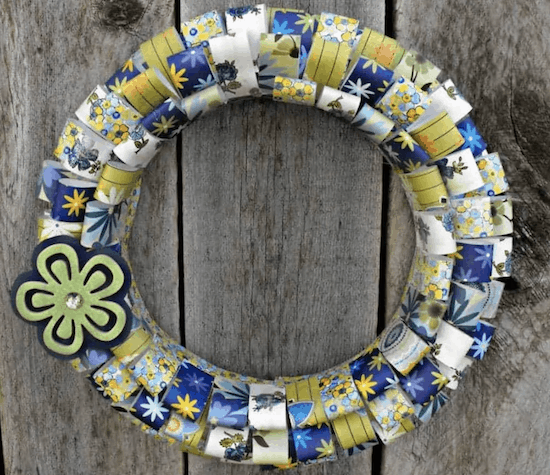 We are loving this absolutely gorgeous wreath made from scrapbook paper. Spruce up your front door with this winner! Such a different paper crafting ideas and way to use paper.
For the full tutorial head on over to Coffee With Us 3.
14. Tropical Flowers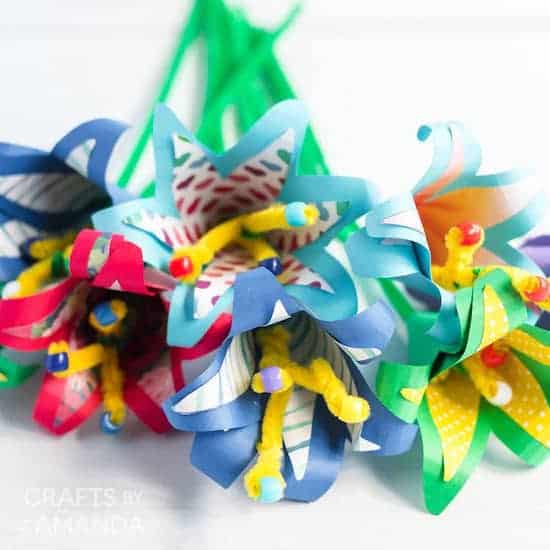 Take a trip to a tropical paradise with these beautiful paper flowers. These would be great to add to vases, placed on top of gifts, or even used as bridesmaid bouquets!
To see how Amanda from Crafts by Amanda created these tropical DIY crafts with paper, click here.
15. Paper Shadow Art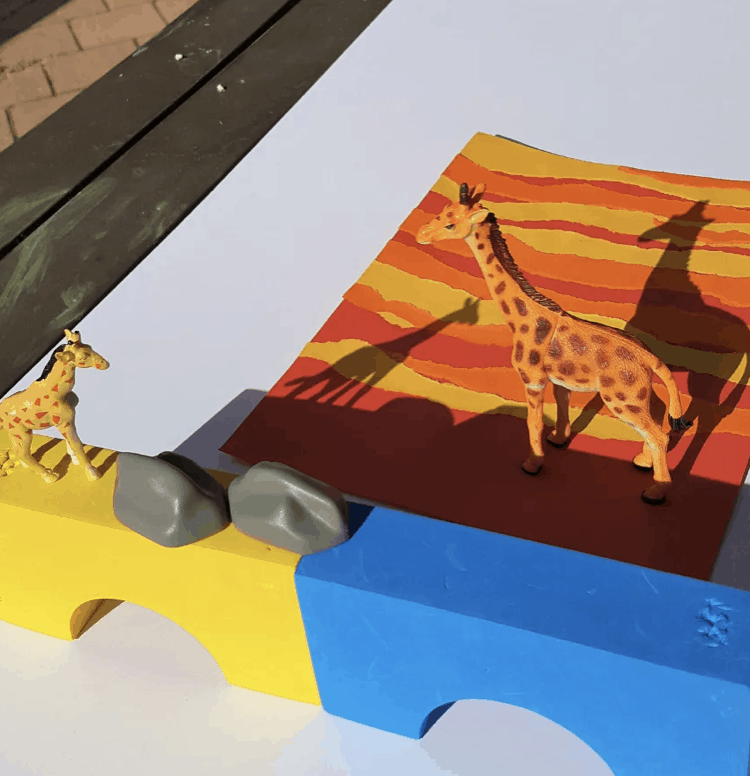 Make your own stunning sunset with shadows of the animals on the African savanna with this stunning papercraft.
Kids young and old will love these arts and crafts with paper idea. For all the steps hop over to Taming Little Monsters.
16. Paper Garlands 3 Ways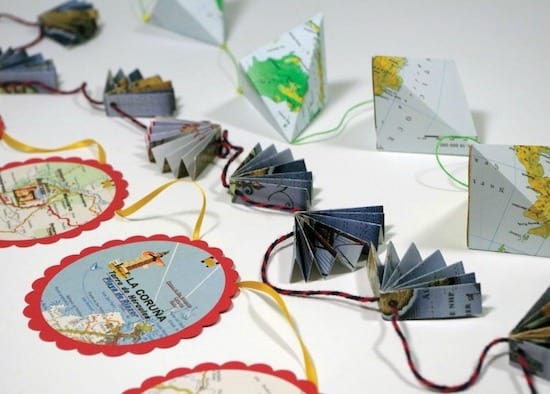 We love a good paper garland and Greta from How Was Your Day has three inspiring ideas for making beautiful paper garlands in her easy-to-follow tutorials. Garlands are a quick and easy craft paper decoration for any room or occasion.
17. Baby Yoda Party Bag Toppers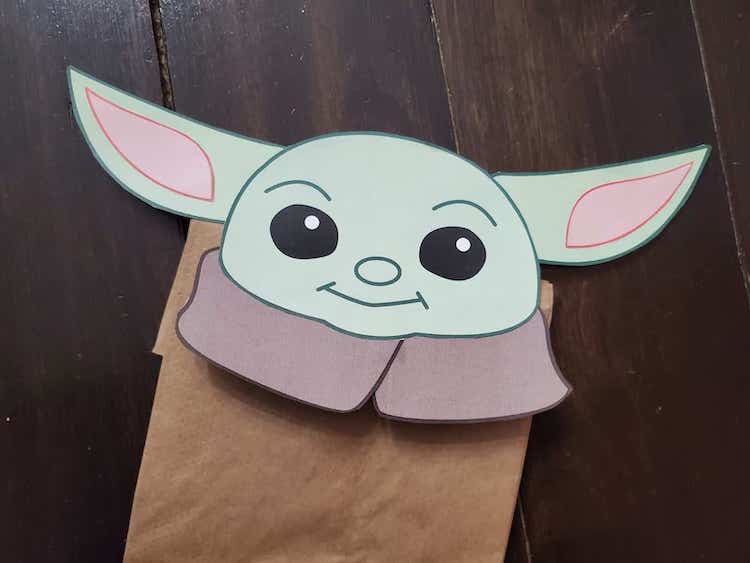 Baby Yoda is all the rage and it's easy to see why! Top your kid's birthday goodie bags with his cute little face and the birthday guests will love it! Check out how Susanne from Lil Tigers made hers.
18. Pokemon Fortunes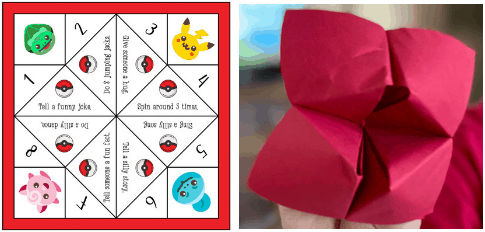 If your kiddo likes Pokemon, they'll love this paper origami fortune teller themed with Pokemon characters created by Mom Junky. This is also a great idea for Pokemon birthday-themed party favors!
19. Framed Paper Art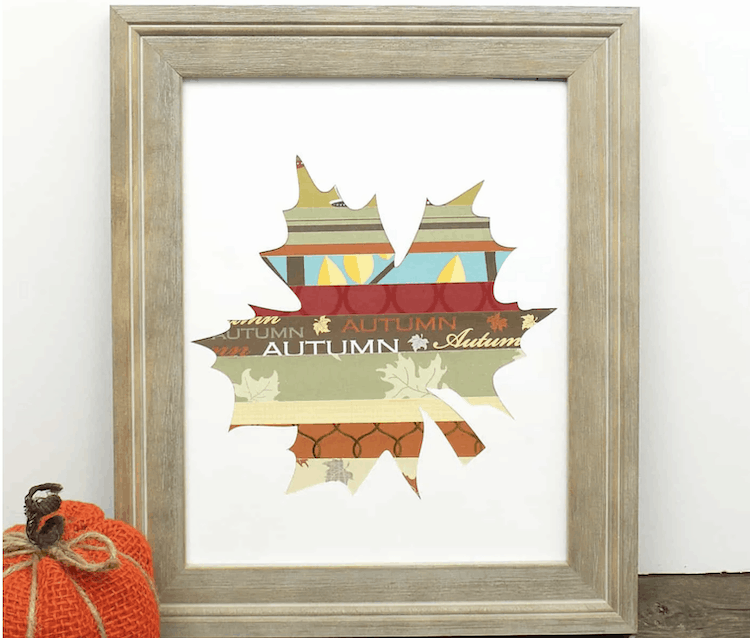 For a sophisticated craft that will add some autumnal spice to your home, try this beautifully framed leaf made with scrapbook paper. If you want to make this craft paper art for your own home, head over to DIY Candy for all the steps.
20. Paper Bow Magnet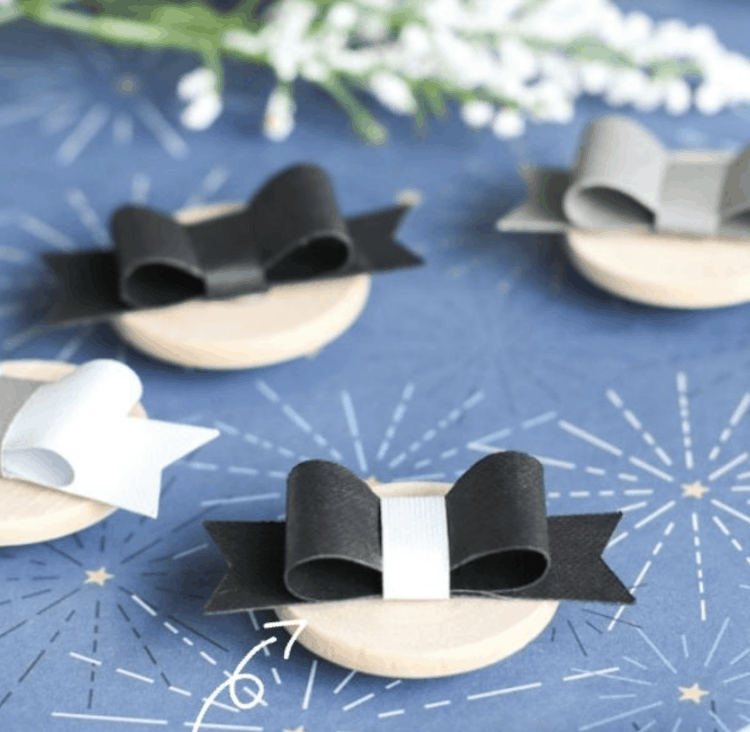 Using your Cricut machine, you can make these adorable and fancy little bows just like Sonja and Jane from Sustain My Craft Habit. Place them on your refrigerator to give it just the right touch of ladylike elegance. Don't you agree that they are a gorgeous adult paper crafts idea.
21. Finger Puppets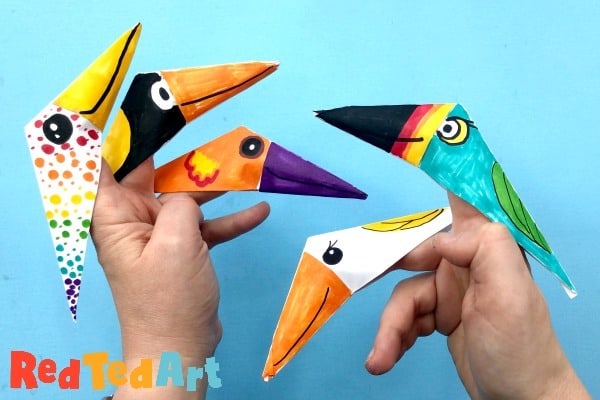 How hilariously adorable are these little bird finger puppets!? We love how fun they are and your kids will be entertained for hours with them. Follow along with Maggy from Red Ted Art and create your own with the kids.
22. Brave Bear Ornaments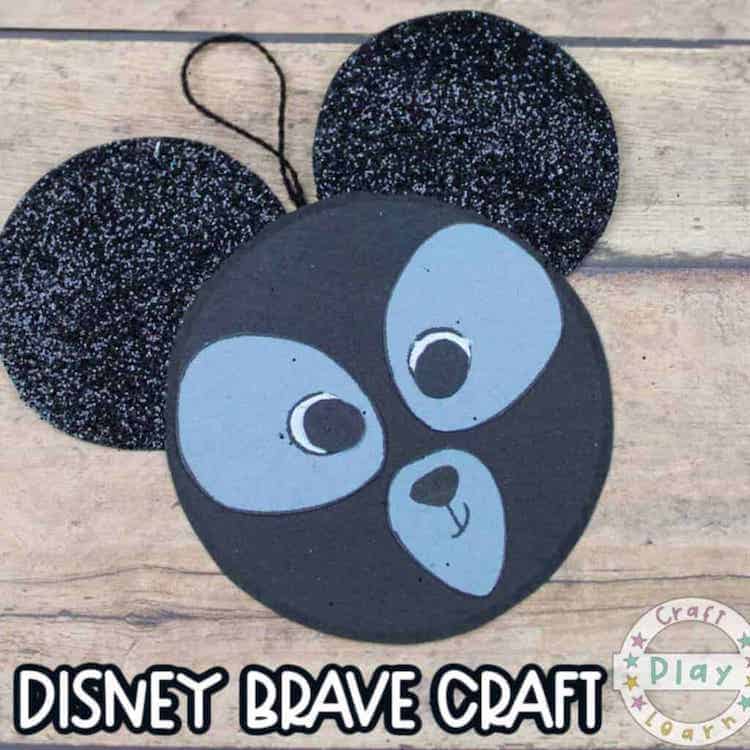 Princess Merida would be proud to hang these adorable bear ornaments in her castle. Make them for your Christmas tree or even a Disney-themed tree! To make your own cute paper crafts just like this head on over to the blog post on The Inspiration Edit.
23. DIY Paper Flower Wall Decoration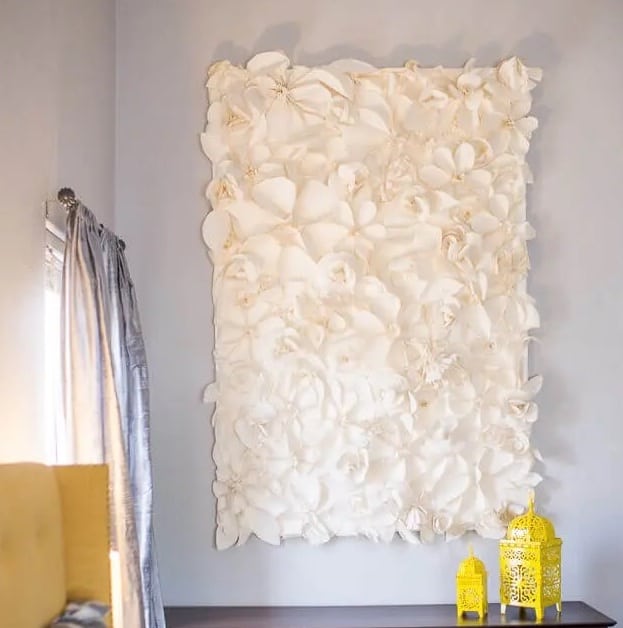 For an absolutely gorgeous piece of home decor, make this paper flower wall statement board. Everyone will comment on how lovely and unique it is! We just love this gorgeous statement piece of art and craft ideas with paper for the home. Create your own by following the tutorial created by Nikki of Tikkido.
24. Paper Quilling Art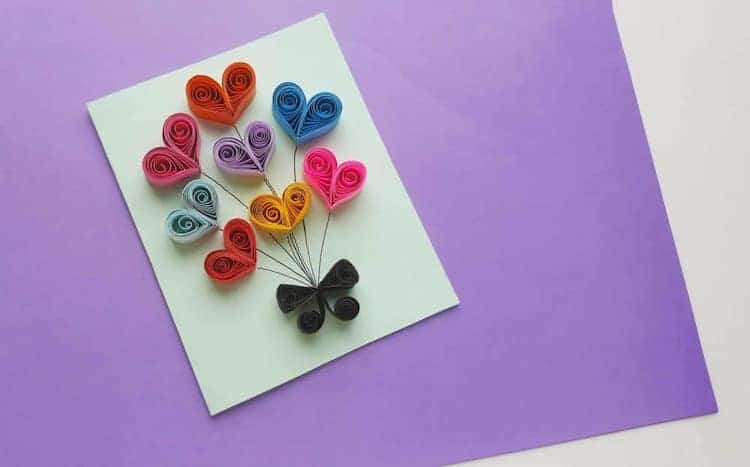 This sweet and precious paper quilling craft is the perfect craft to give as a Valentine card. Your sweetheart will soar with delight when they open it! Create your own precious card by following the steps in Kristie's tutorial on Saving Dollars and Sense.
25. Easy but Sasyy Paper Dog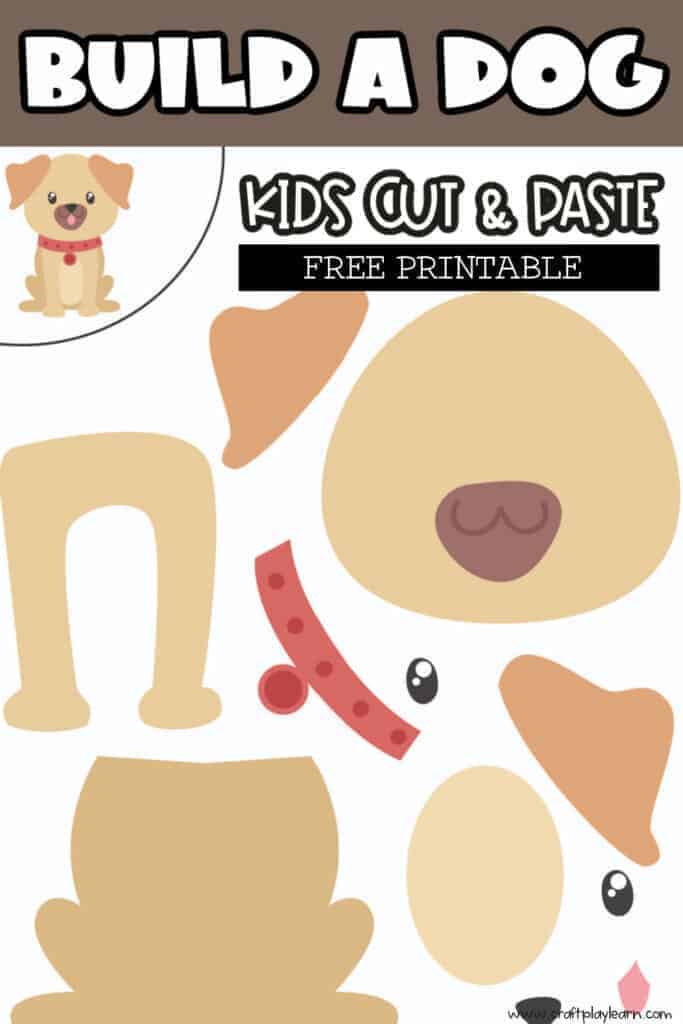 Your kids will love this sassy little build-a-dog papercraft. Making it will also help them with their fine motor skills, too! This tutorial by Angela of The Inspiration Edit is a great example of easy things to make out of paper.
Where to Get Paper for Craft Projects
Fining paper to use with your Cricut is probably one of the most common materials to find. Nearly every art and craft store will have a selection of paper and cardstock available, and most will offer the paper in varying weights (thicknesses).
One of the best places that I find most of my paper for crafting is on Amazon. I love buying packs that have multi-designs as they are great when wanting to create the same item but with a difference.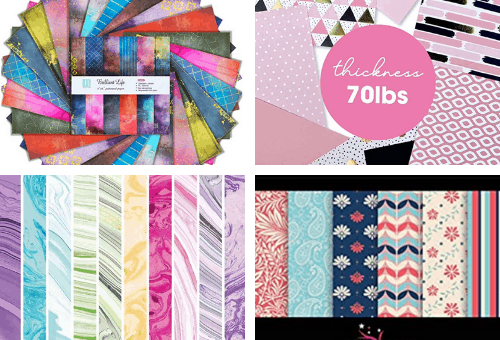 Here are some of my favorite packs of multi design paper:
But there are also some great packs of paper that are plain in color and work so well when you want to create a paper craft that has a particular theme for example cake toppers.
There are so many Insert these keywords in this section: creative craft ideas with paper that you can make. From cards to cake toppers, to gift boxes and even decorations are just a few paper made crafts that you can make.
Can you think of any other things to make out of paper? Making paper crafts is great fun and can be enjoyed by young and old. If you are new to making paper crafts there are lots of easy paper crafts for adults to get you started.
There are thousands of different ways you can use paper to make beautiful and interesting crafts. We hope that this list has inspired you to create one (or several!) of these handicrafts with paper, too!