These easy Cricut crafts for kids are so cute and fun, your kids are sure to love them and even develop an interest in crafting on their own!
Whether you are looking for something to make with your kids or something fun to make for them, there is something here for just what you are looking for!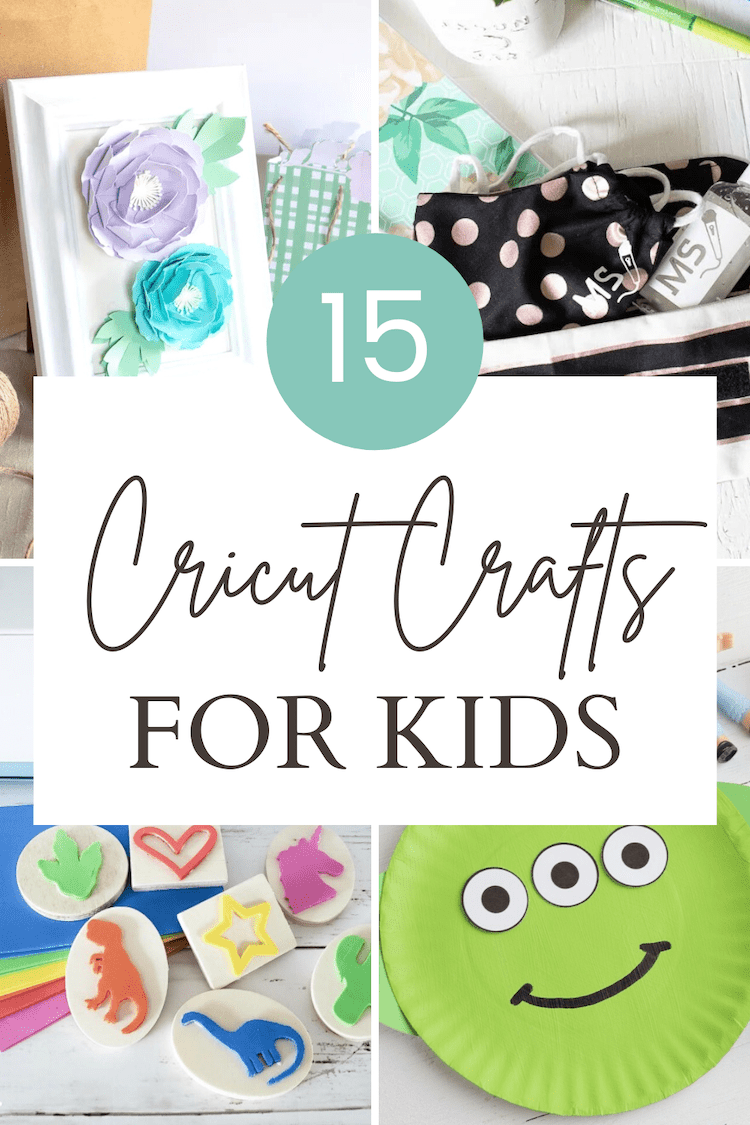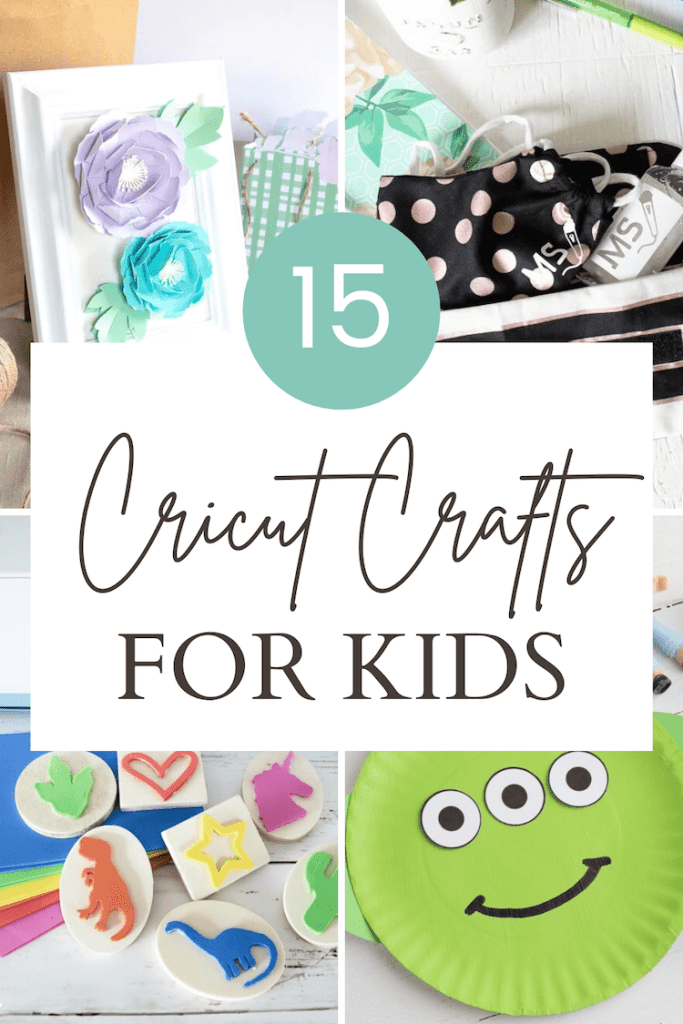 So break out the Cricut and crafting supplies and spend some quality time bonding and crafting with your little ones!
15 Easy Cricut Crafts for Kids
Crafting with your kids can be so much fun and if you have a Cricut machine, I am sure they love creating crafts with it!
So we have found 15 fun and easy kids' Cricut projects.
1. Paper Plate DIY Toy Story Aliens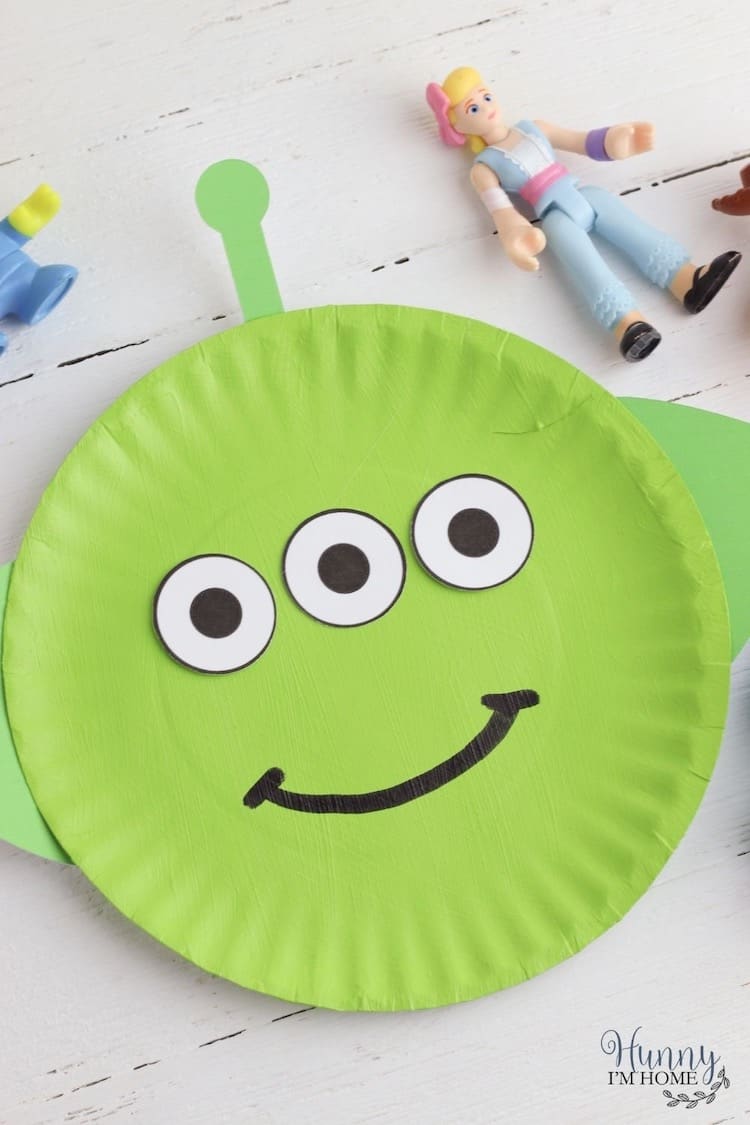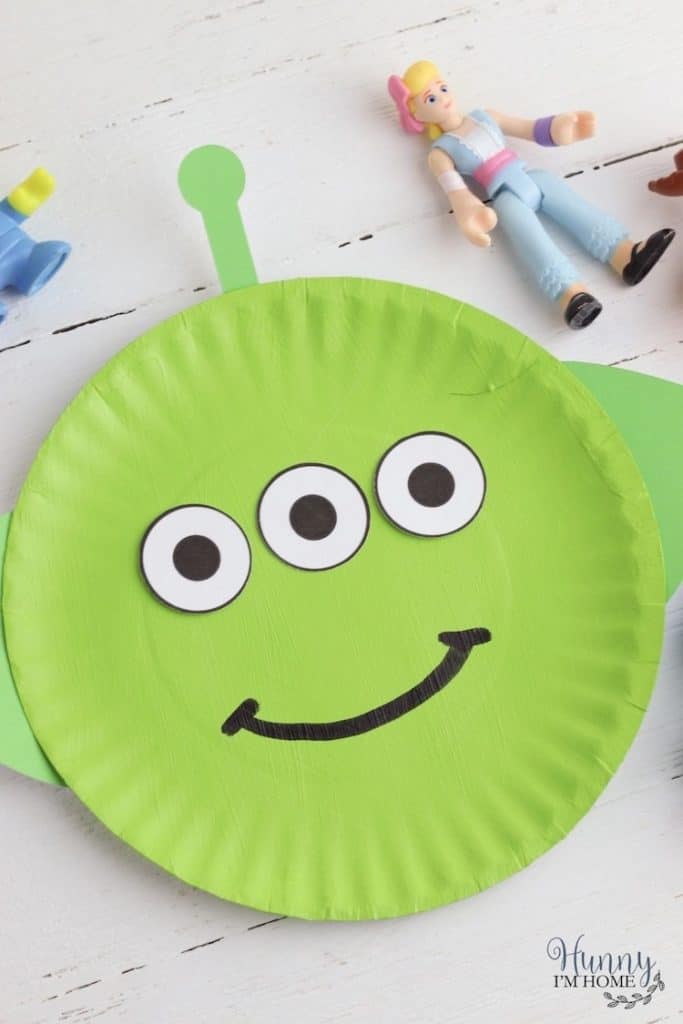 Use the print then cut feature on your Cricut to make this adorable Toy Story alien craft with your kids.
You can find the tutorial with all the info on how to make these paper plate DIY Toy Story aliens here.
2. Framed Paper Peony Flowers with Cricut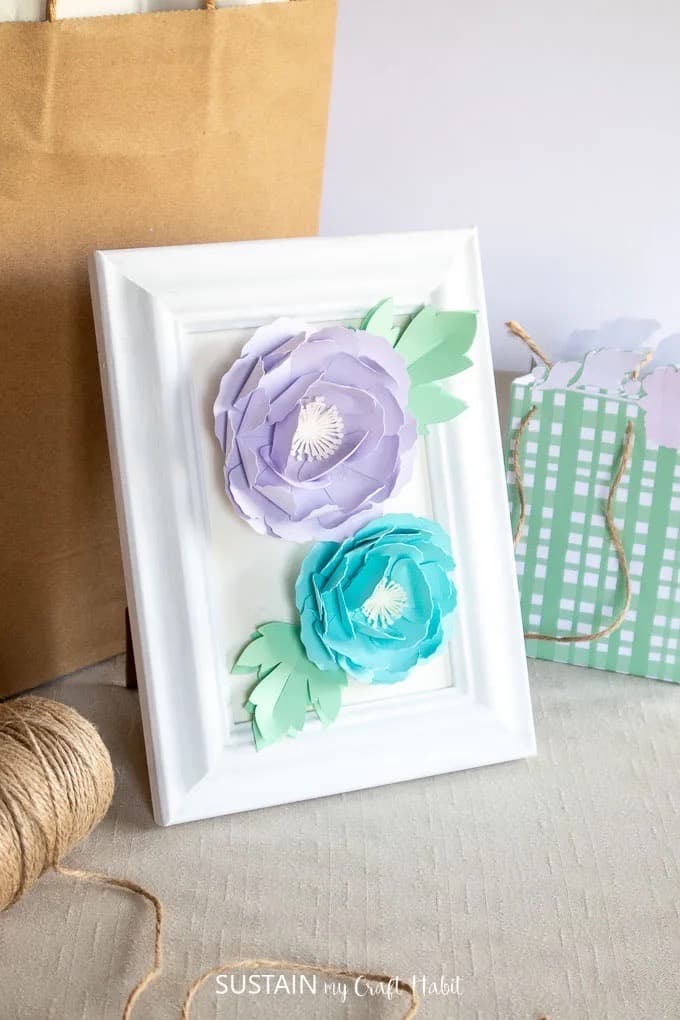 Your kids will love these framed paper peony flowers, cut with the Cricut Maker. They make for the perfect decor for a pretty bedroom or playroom!
Find the step-by-step tutorial on how to create framed paper peony flowers here.
3. Cricut Metal Engraved Bracelets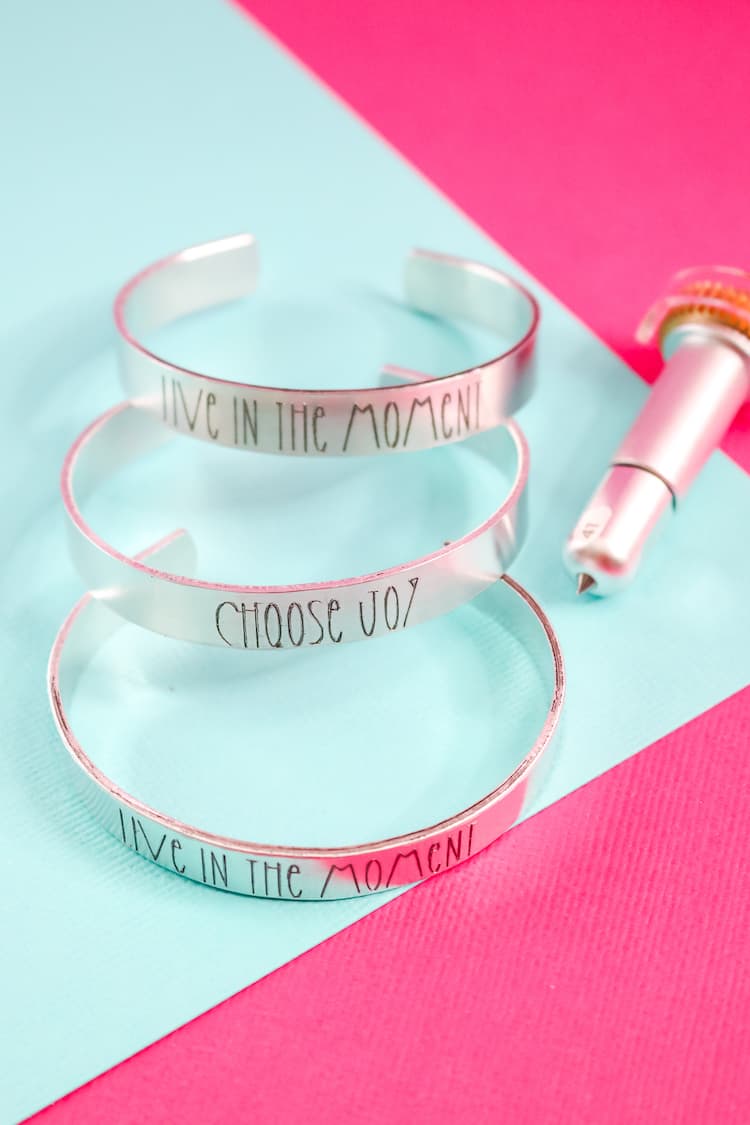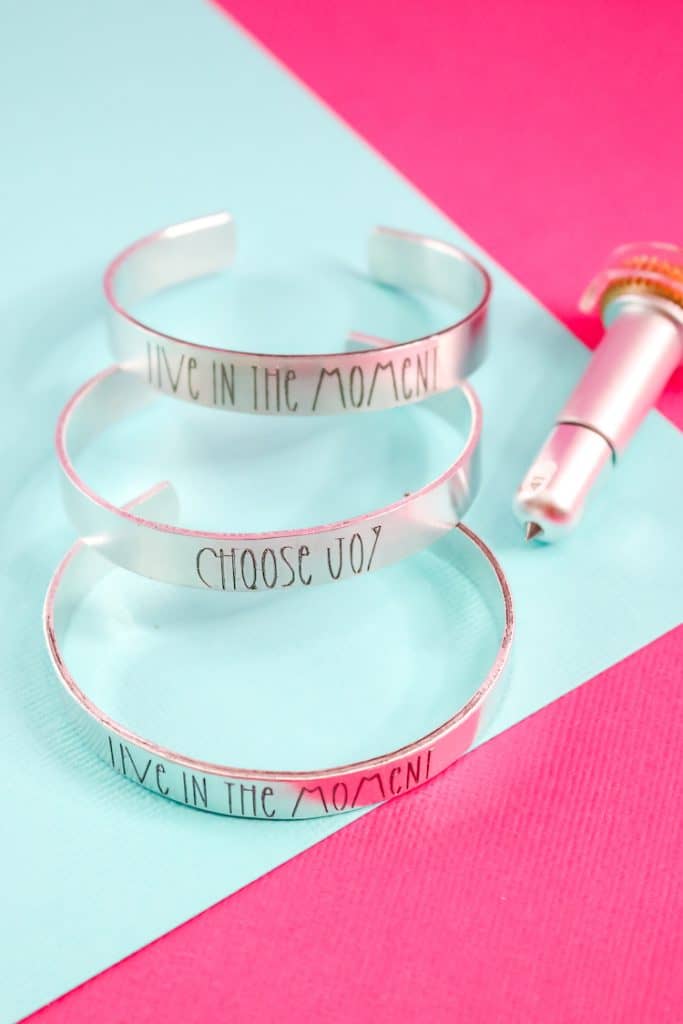 This project is actually really easy and it is a great way to make personalized gifts. Your kids can make their own metal cuff bracelets with any phrase or font that they would like!
Learn how to make your own metal engraved bracelets here.
4. Personalized Back-to-School Supplies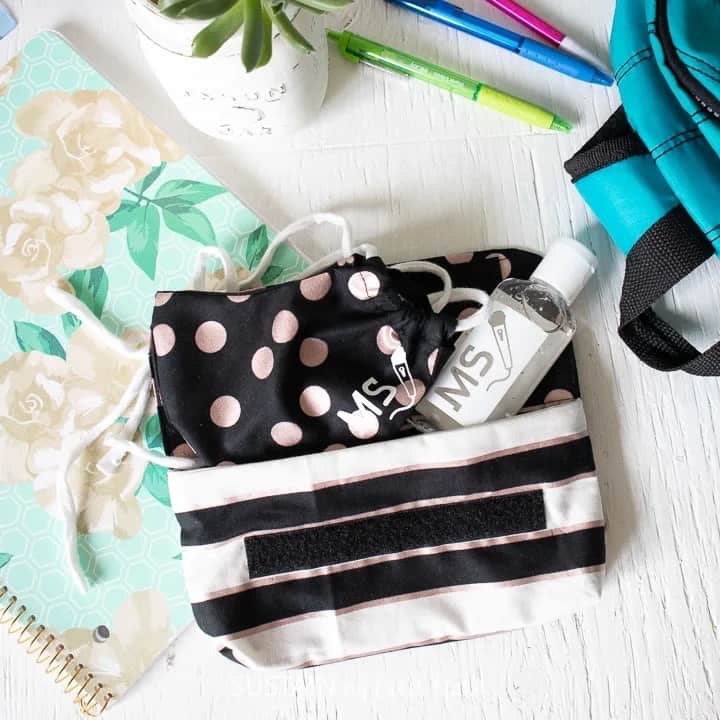 Personalize each of your child's classroom necessities. Not only will it help with tracking their items, but also will add a fun, personal touch for this year's odd back-to-school.
Create your own personalized back-to-school supplies by following the instructions on the Sustain My Craft Habit blog.
5. Avocado Shoe Sublimation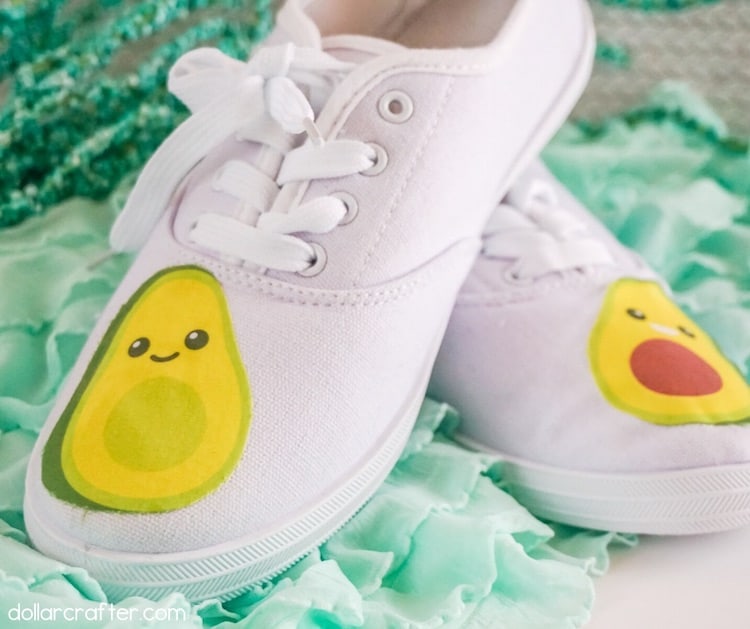 What an amazing way to upgrade your blank canvas shoes – these Avocado shoes are super cute and kids will love wearing them!
Grab the step-by-step info on the Dollar Crafter blog here.
6. Cat Finger Puppets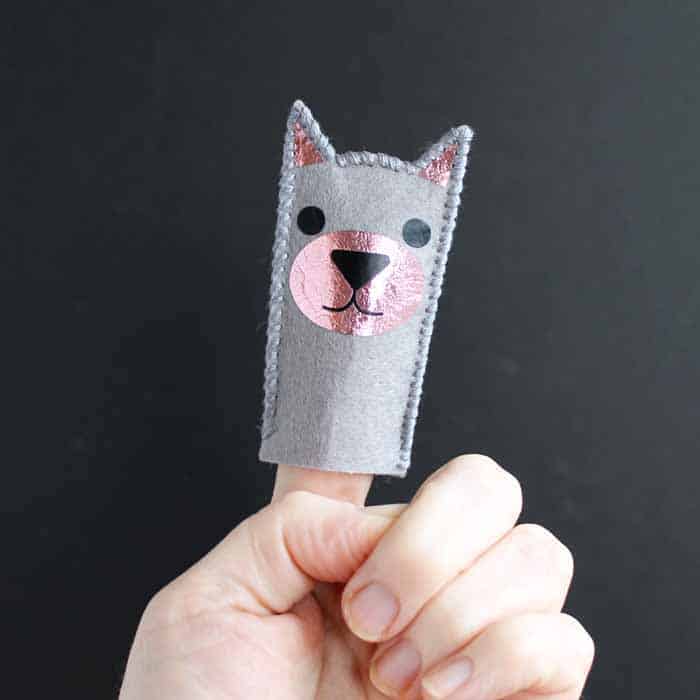 Make a cat puppet with your little ones in minutes by using your Cricut machine. They will love playing with them all day long!
Find all the info that you will need about how to recreate these cat finger puppets here.
7. Farmhouse Bunny Silhouette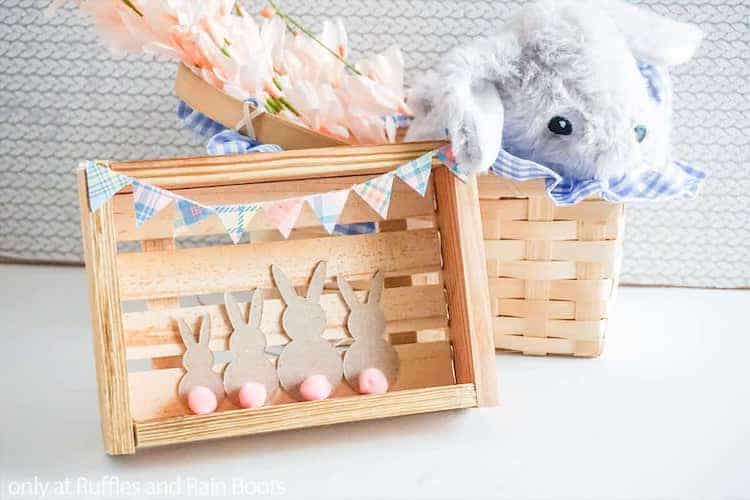 This ridiculously easy Dollar Tree farmhouse bunny silhouette Cricut craft uses just a few supplies and a little bit of glue! It's the perfect bedroom decor for your bunny obsessed kids!
Click here to find the instructions on how to make this Farmhouse Bunny Silhouette.
8. Back to School SVG + Coloring Shirt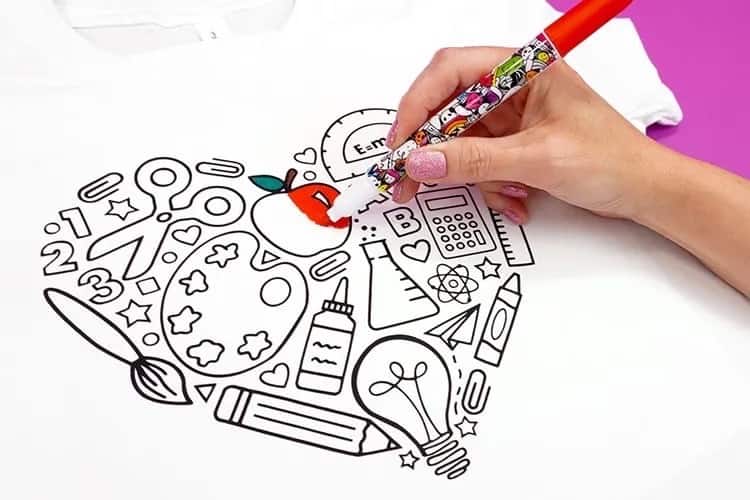 Looking for a cute First Day of School shirt? Use our free Back to School SVG file to make your own DIY coloring shirt! It's tons of fun for all ages!
Find the full tutorial on Happiness is Homemade.
9. DIY Baby Yoda Wooden Block Home Decor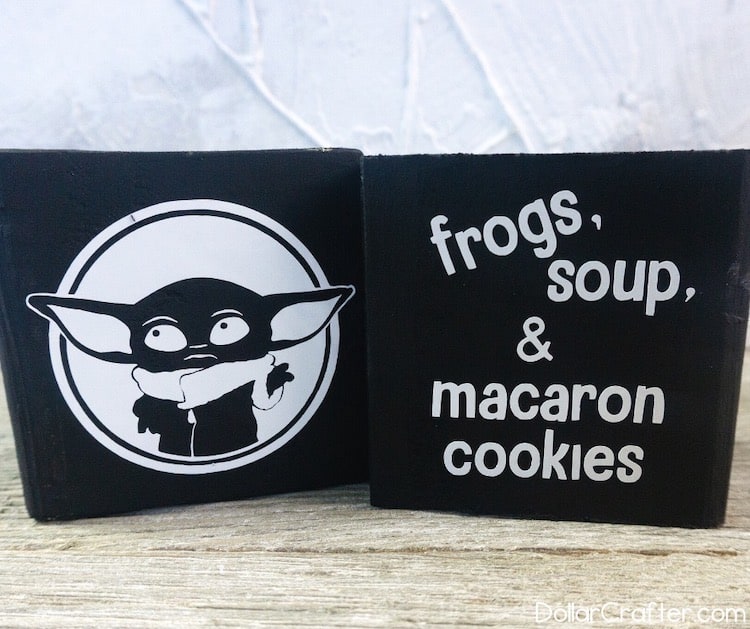 Baby Yoda, is all the rage right now. These DIY Baby Yoda wood blocks are super simple to make using your Cricut and are perfect for star wars loving kids!
Create your own Baby Yoda Wooden Block by following the instructions on Dollar Crafter.
10. Personalized Trinket Dishes using the Cricut Maker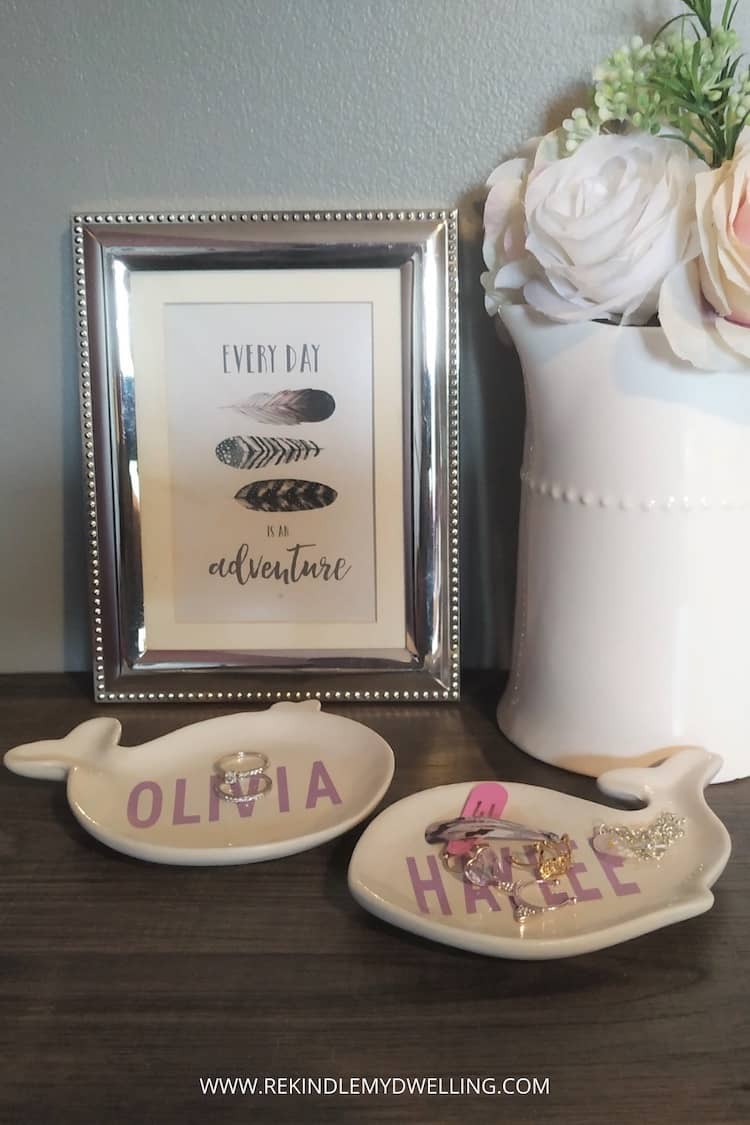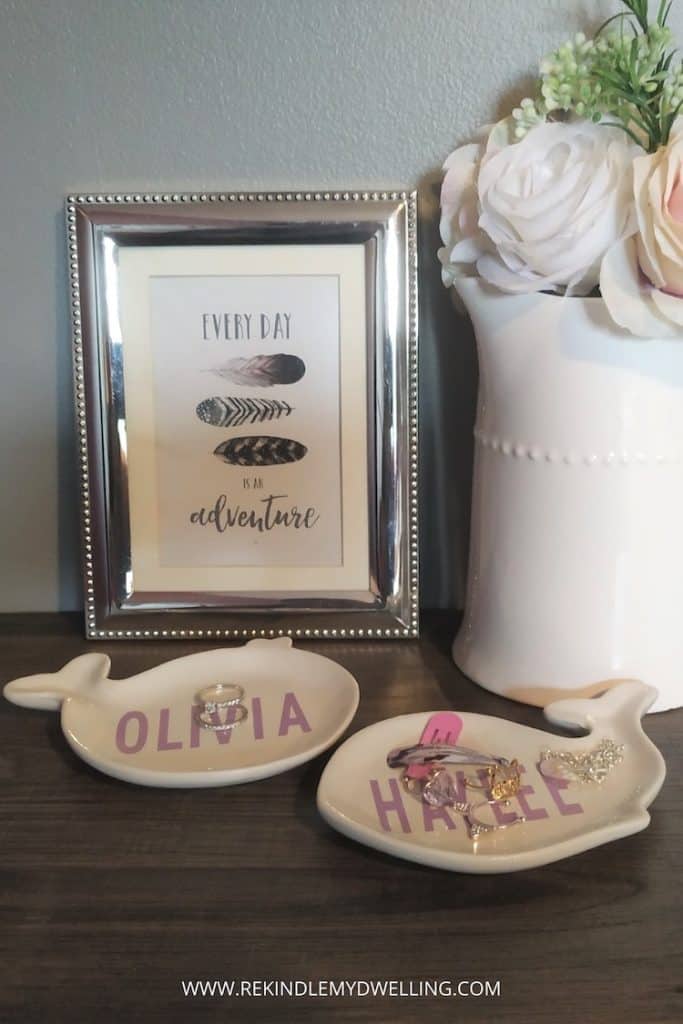 Help your kids to make their own trinket dishes. They're the perfect size for all their little keepsakes!
Find all the info that you will need about how to recreate these trinket dishes here.
11. DIY Name Puzzle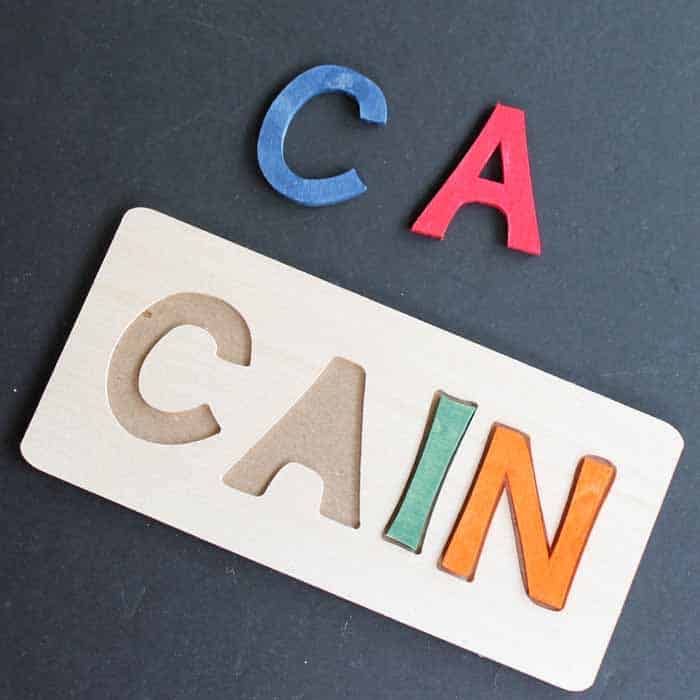 Wooden name puzzles make great gift ideas and fun bedroom decor pieces for kids. And with your Cricut Maker 3, they're easy to make!
Grab all the info about how to make this DIY name puzzle here.
You can also find plenty of other Cricut wood cutting projects here.
12. DIY Shrinky Dinks With Cricut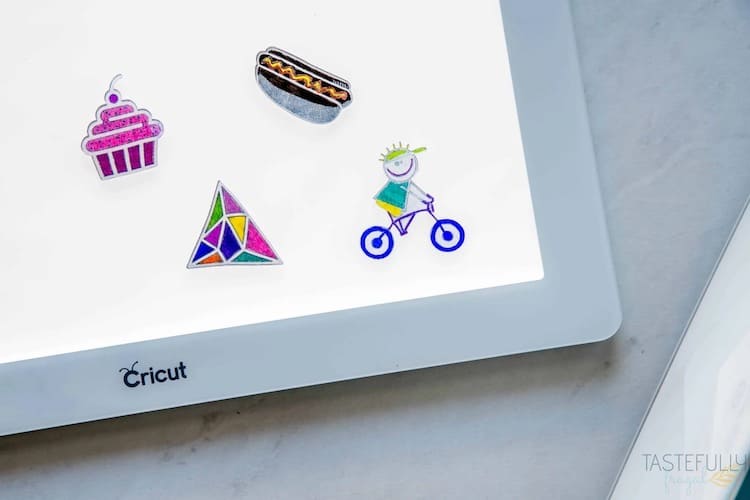 There are so many designs and images in Cricut Design Space that your kids can choose from for your Shrinky Dinks. Once you pick your designs, you'll use Cricut Pens with any Cricut machine to draw and cut your designs.
Learn how to make your own DIY Shrinky Dinks here.
13. Mason Jar Night Light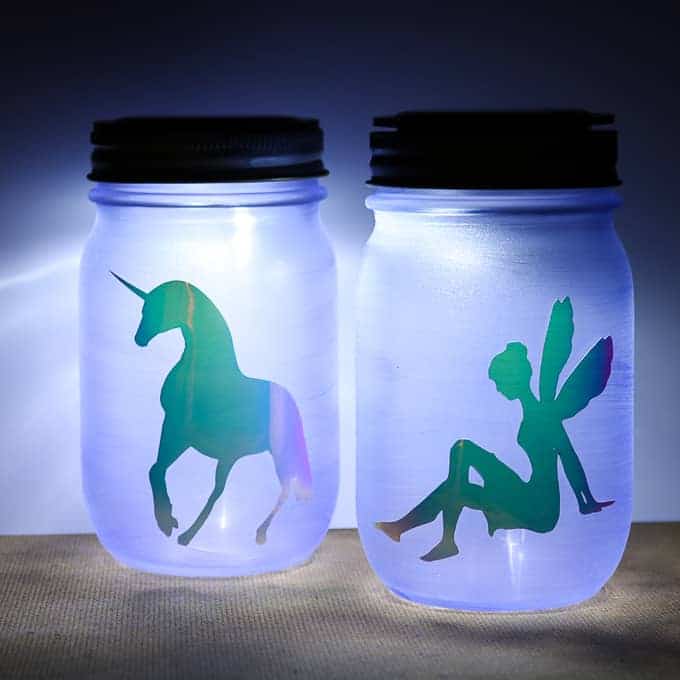 This mason jar nightlight is the perfect addition to your kids' room, especially for those afraid of the dark! Turn off the lights and watch them glow, plus kids will love making them with you!
Click here to find the instructions on Crafts By Amanda.
14. DIY Unicorn Charm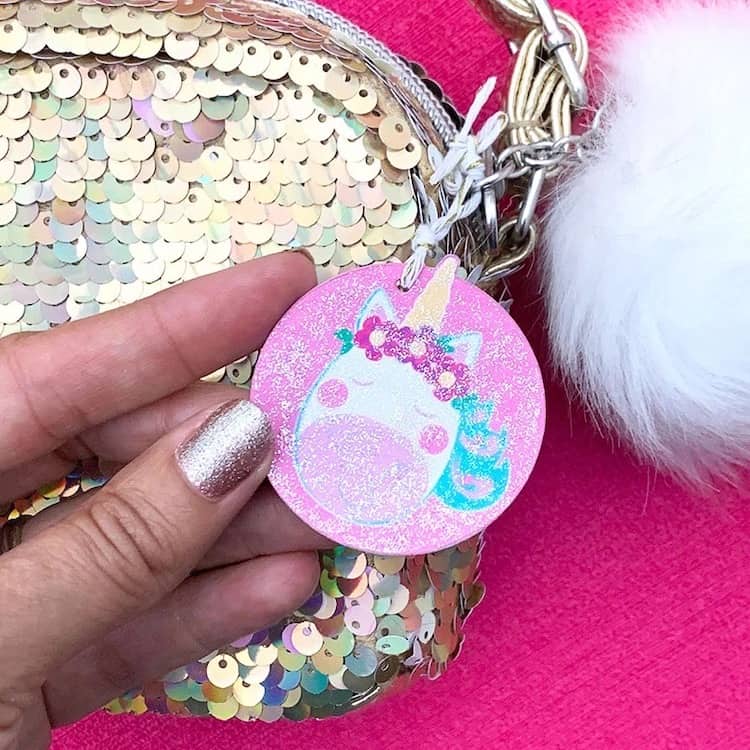 This is perfect "bling" to personalize school bags or a cute little purse for your unicorn loving tween!
Find the full tutorial on The Country Chic Cottage.
15. DIY Foam Craft Stamps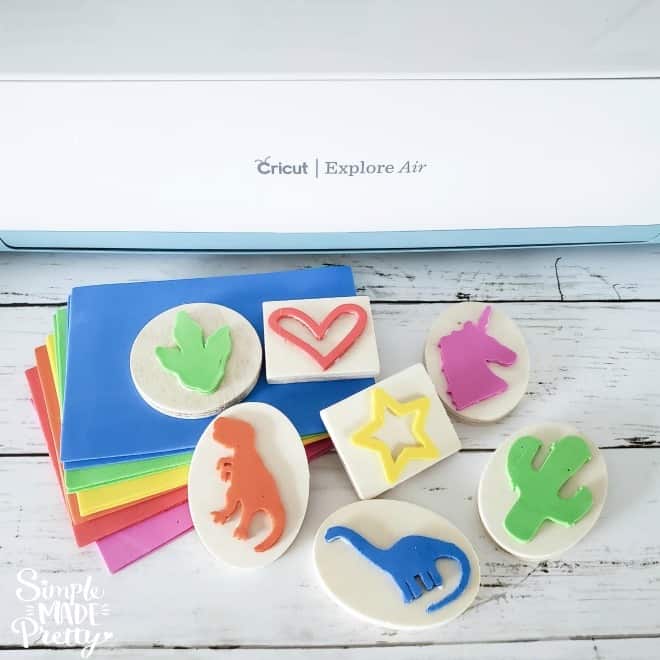 DIY foam stamps are the perfect beginner Cricut craft to do with your kids! Plus once you have made a bunch they will have so much fun making even more crafts with their stamps!
Find the step-by-step tutorial on how to create these DIY Foam Craft Stamps here.
So this is how Cricut crafting with kids can be fun and easy!
I hope that you will have found some great Cricut machine kids' projects that you can now recreate at home with them.
Ready to get stuck into more Cricut projects? Click here to find bucketloads of other Cricut craft tutorials.