Have you recently decided to hop on the Cricut machine bandwagon? Or maybe you received this awesome machine as a gift (lucky you!).
No matter how you got it, one thing's for sure: this machine can do it all! And we bet you're just itching to start using it and create tons of amazing things!
20 Easy Cricut Projects for Beginners
We've collected the top 20 Easy Cricut Projects for Beginners to help you navigate the machine (don't worry, it's not hard!).
These projects will help you create wonderful pieces of art and decor that you, your friends, and your family will love!
1. Infusible Ink T-Shirt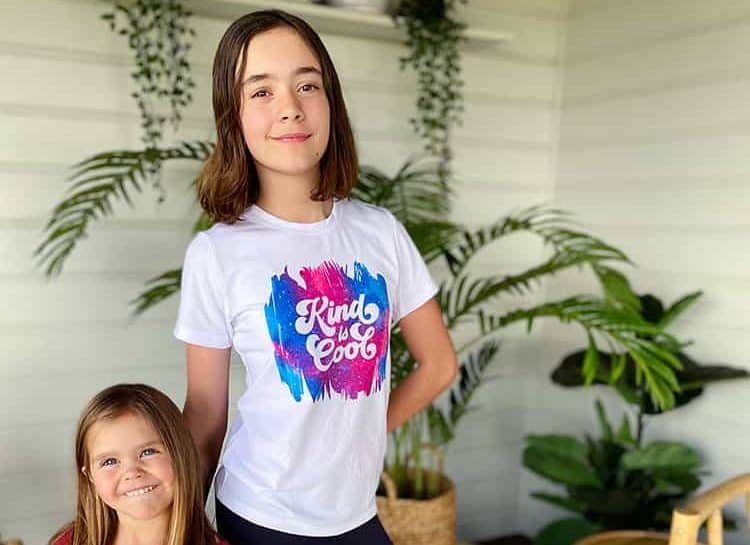 Your kiddos will love sporting these super fun tee shirts. Using different images and phrases, the possibilities are endless for making stylish, fun statement tees! Click here to see just how we made this super cool infusible ink t-shirt!
2. Create Beautiful Faux Leather Keychains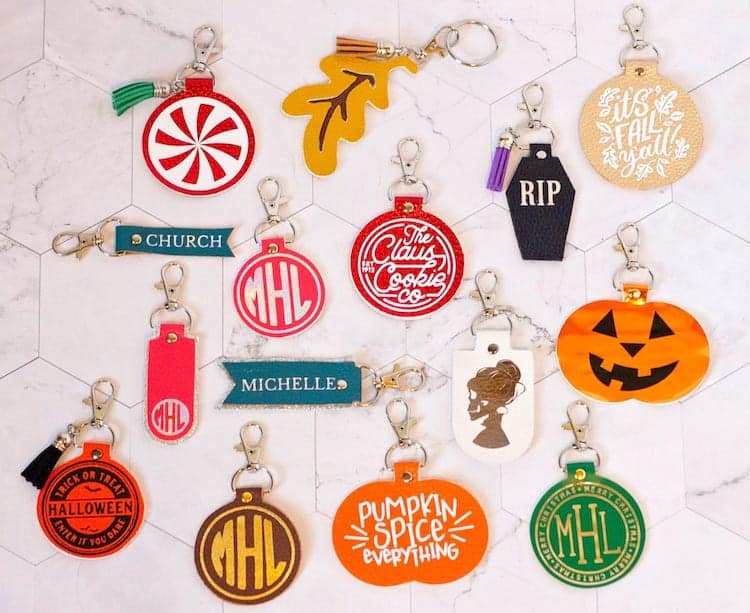 How cute are these faux leather keychains? This easy-to-follow tutorial shows you just how to make these stylish little accessories. See Practical Perfection for the full tutorial.
3. Make a Festive Banner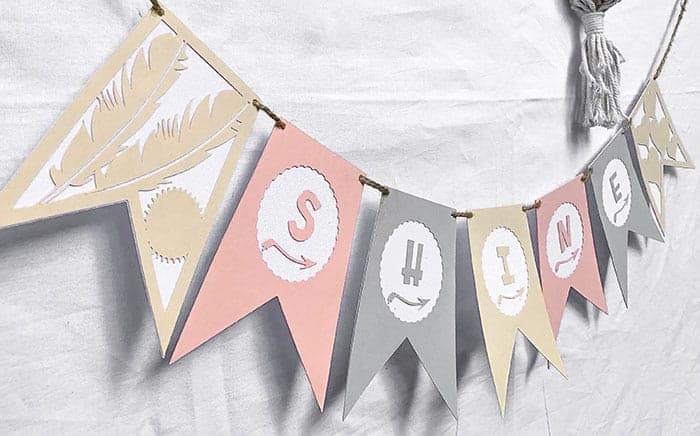 We just love a good banner! Grab some brightly colored paper and make one of these festive babies for your next party or gathering! See the full step-by-step tutorial here.
4. Wooden Mardi Gras Signs
Take a trip to the Big Easy with these adorable Mardi Gras signs. They'll jazz up your home in no time (pun intended!). To see how Greta from Greta's Day made them, click here.
5. Create a Herb Garden with Mason Jars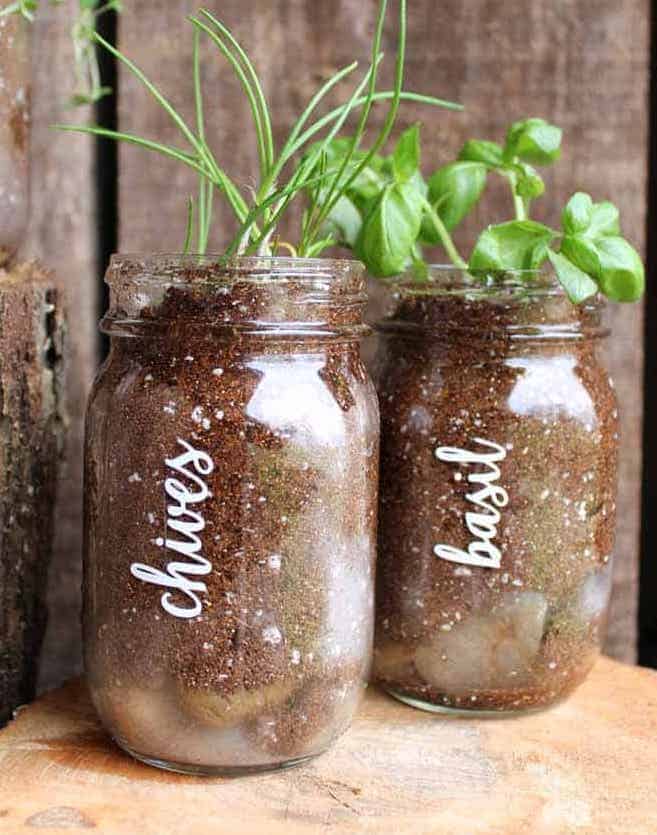 When Spring approaches, the thoughts of fresh green herbs fill our hearts with glee. This tutorial helps you create simple and classy mason jar holders to house all your herbs! Great if you do not have much garden space or would like herbs to hand in the kitchen. See how Amanda created these herb jars by following the tutorial here.
6. Make Funky HTV Personalized Canvas Sneakers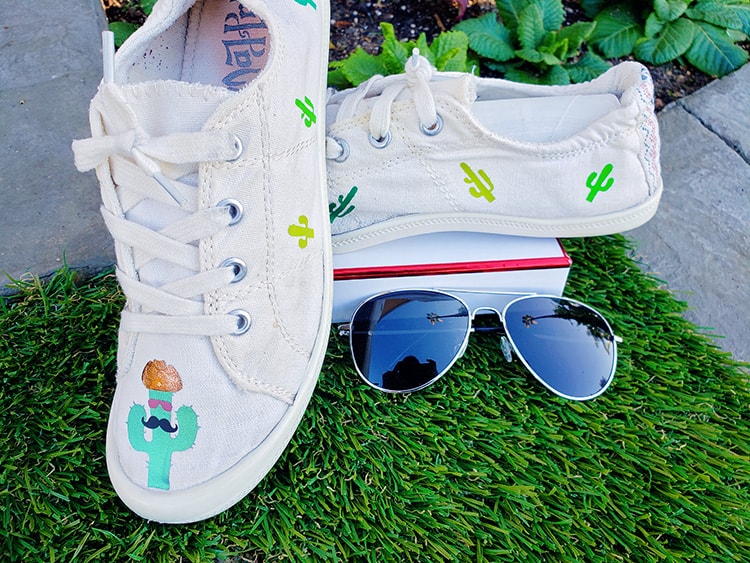 Now if you have some canvas sneakers lying around that you want to jazz up a little, then this is the perfect tutorial for you. By using a few pieces of HTV (Iron-On) and your Cricut machine you can create some funky sneakers that scream you! You can follow the step-by-step tutorial here and create your own!
7. Create a Unique and Perfect Gift using Jars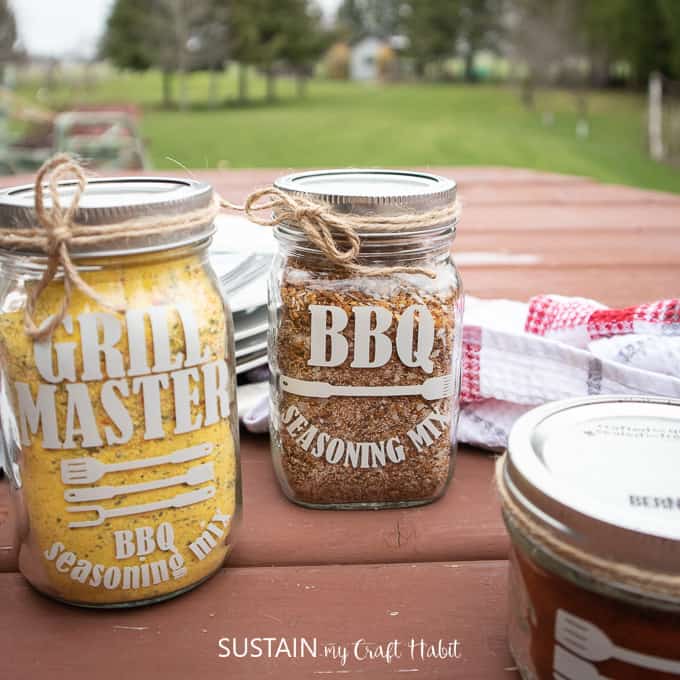 We're obsessing over how unique and fun these spice and seasoning jars are! Make them up and give them as gifts for the foodie/griller in your life! See how Sonja and Jane from Sustain my Craft Habit created these jars for Father's Day gifts.
8. DIY Birthday Board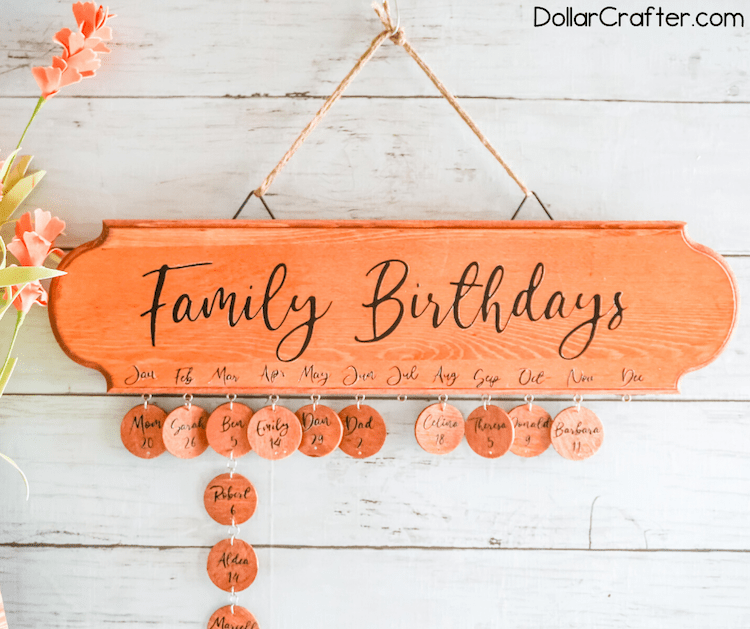 Always sending "happy belated birthday" cards? You'll never have to do that again with this sophisticated (and handy!) birthday board! See the full tutorial on Dollarcrafter.
9. Personalize Your Mailbox
Be the talk of the neighborhood with a fun and fancy mailbox, thanks to your Cricut machine! To see how Katie from Ivy Lillies customized her mailbox, click here.
10. Make a Multi-Season Monogrammed Frame
Add a touch of elegance to your office space with this monogrammed frame. Swap out the papers every month for a fresh look! You can see just how Mary created this frame by seeing the full tutorial here.
11. DIY Paper Flower Decorated Frame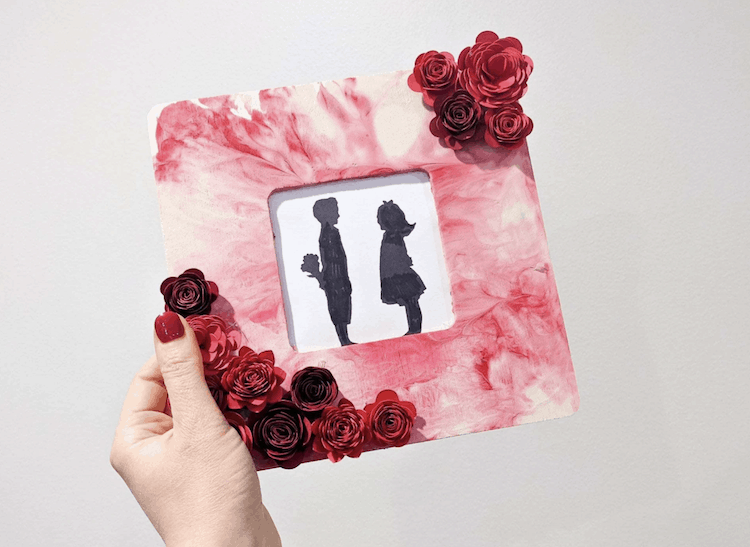 What better way to say 'I Love You' than with this gorgeous picture frame with beautiful paper roses!? If you want to know how you can view the full tutorial created by Amy of the Analytical Mommy.
12. DIY Personalised Plates for Any Occasion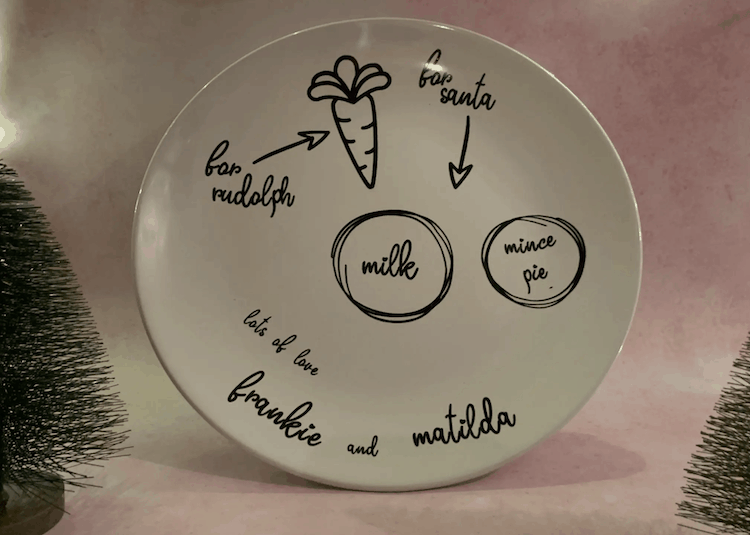 We're squealing with delight over how stinkin' cute these Christmas Eve plates are! Your kids will love bringing them out to use for years to come! See the full tutorial by Helen of Crafty Sewing Sew so you can make your own (which you can theme for any occasion other than Christmas!)
13. Make a Mandala MacBook (or Any Laptop) Cover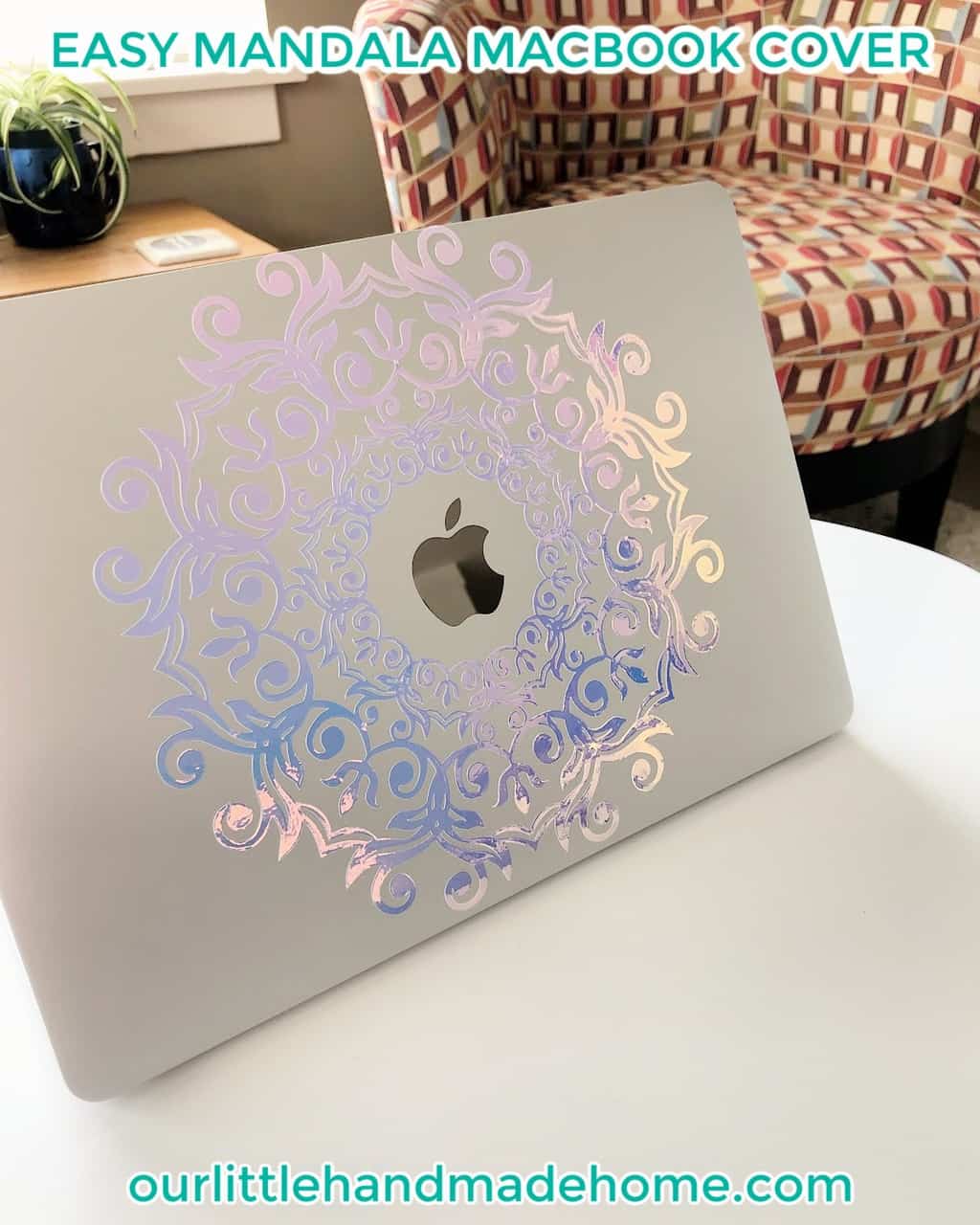 Take your Macbook or Laptop from drab to FAB with this absolutely stunning mandala Cricut cutout cover! Such a quick and easy craft that you can make by following the tutorial by Tanya of Our Little Handmade Home.
14. Create a Super Adorable Door Wreath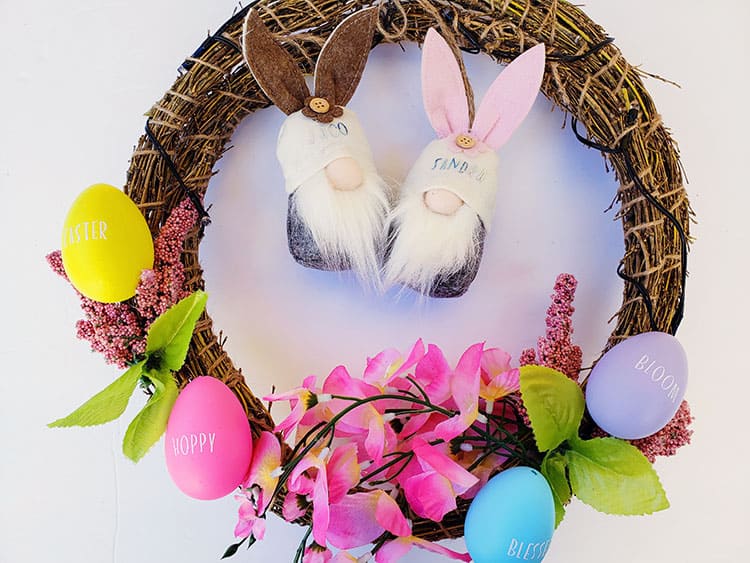 Although this wreath has been created with an Easter theme, this is a super cute and adorable idea that can be recreated for any occasion or just for home decoration. You can follow the steps in the detailed tutorial here.
15. DIY Wooden State Blocks
Show off your state pride with this tutorial created by Dollarcrafter and make your own wooden state blocks! It's as easy as 1, 2, 3!
16. Make a Custom T-Shirt with HTV (Iron-On)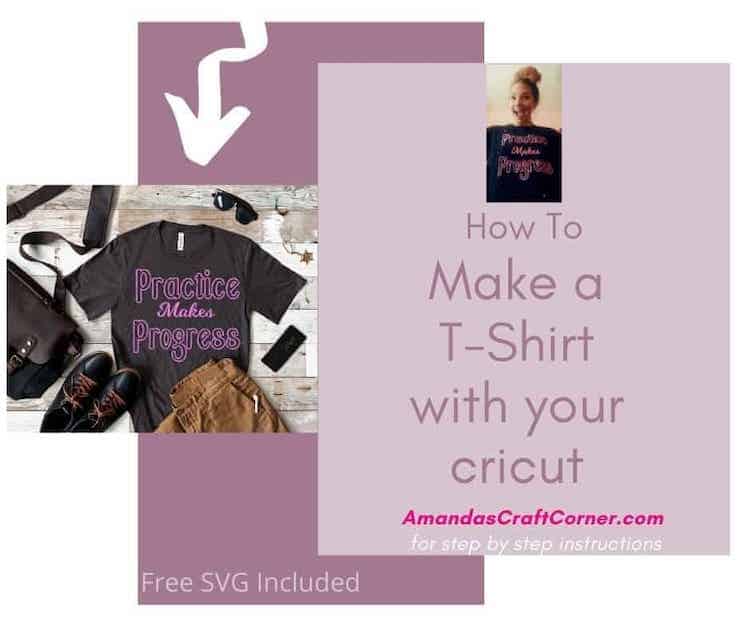 You're not going to want to miss this tutorial for making tee shirts with your Cricut machine. Bedazzle them with gems and other fun accessories to make them pop! Head on over to Amanda's Craft Corner to see just how to make it!
17. Flower Pot Plants with Style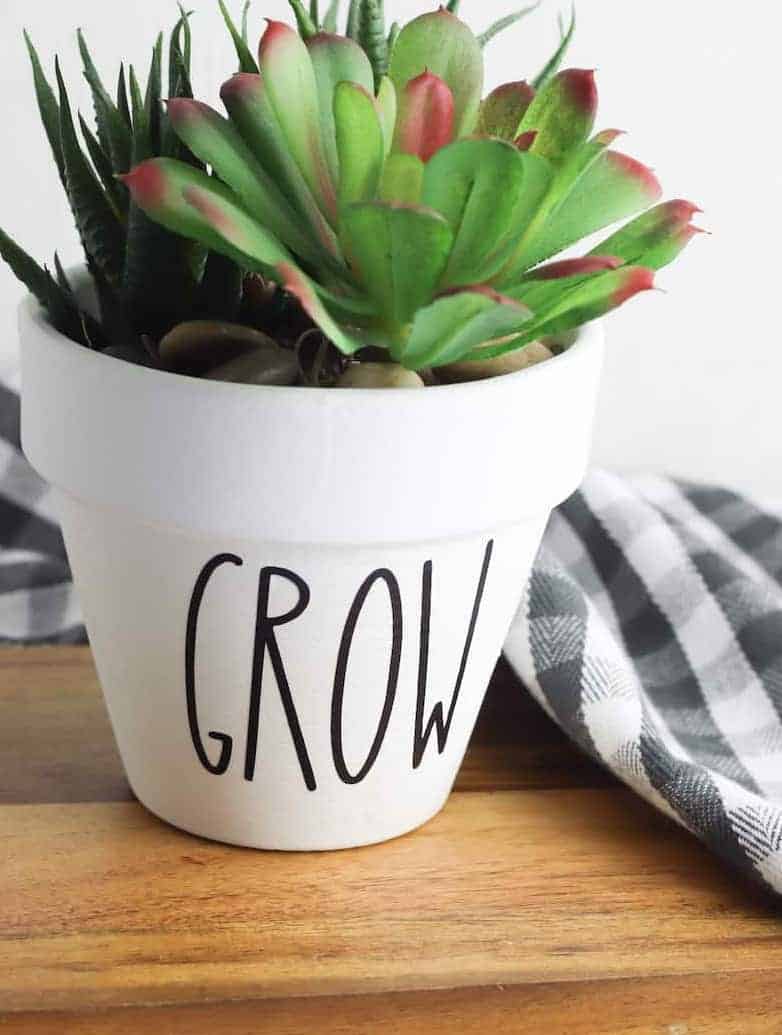 If you like Rae-Dunn-style decor, you're going to love these darling flower pots that will add cheer to any space! Head on over to Single Girls DIY for the full step-by-step tutorial.
18. DIY Inspirational Wooden Signs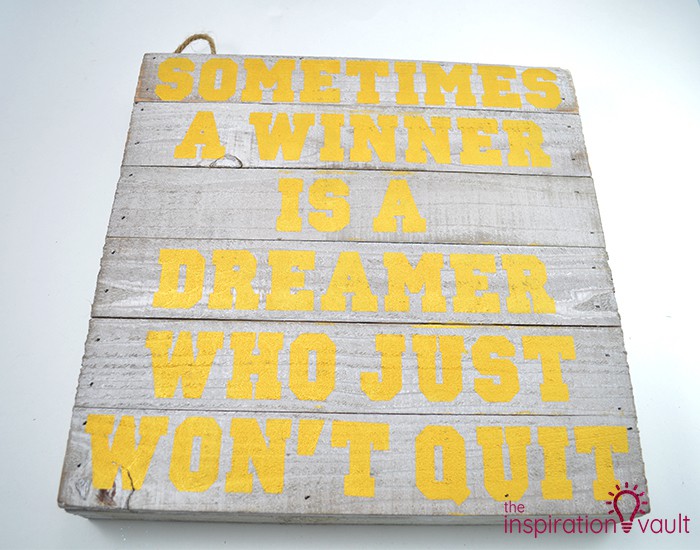 What's your favorite inspirational quote? Why not put that Cricut machine to work and create a visually appealing (and inspiring!) wood sign to always remind you of your hopes and dreams!? For the full tutorial head to The Inspiration Vault to see how they created this sign!
19. Create Your Own Faux Leather Key Fobs or Lanyards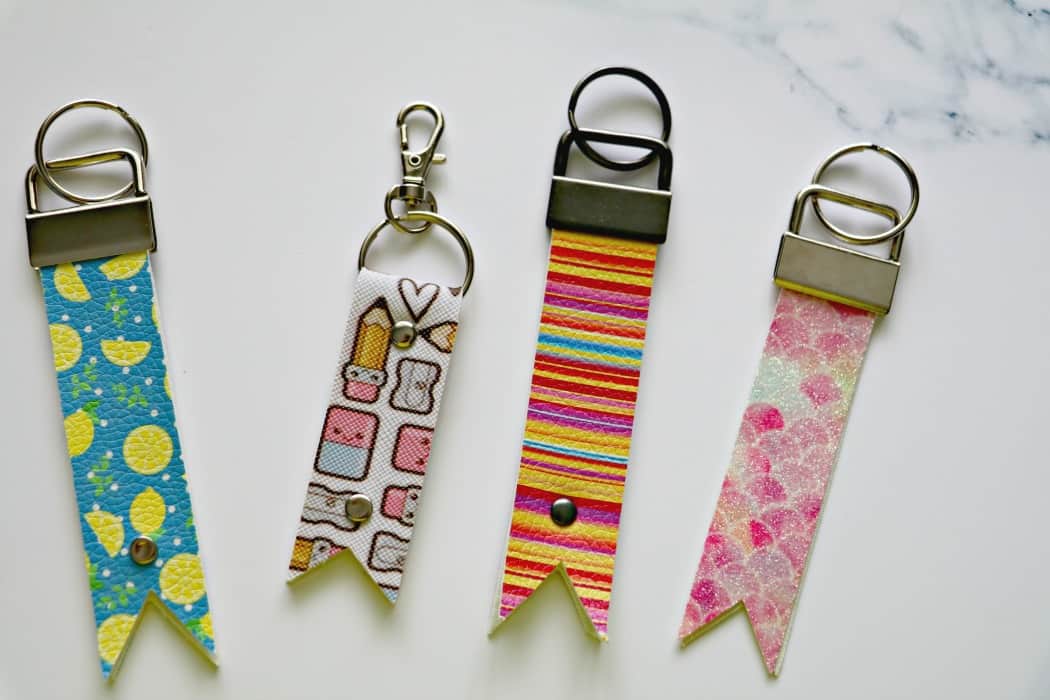 These bright and festive key fobs are oh so easy to make and are great for giving as gift toppers and stocking stuffers! See the quick and easy tutorial created by Jamie of The Denver Housewife.
20. DIY Farmhouse Sign for $1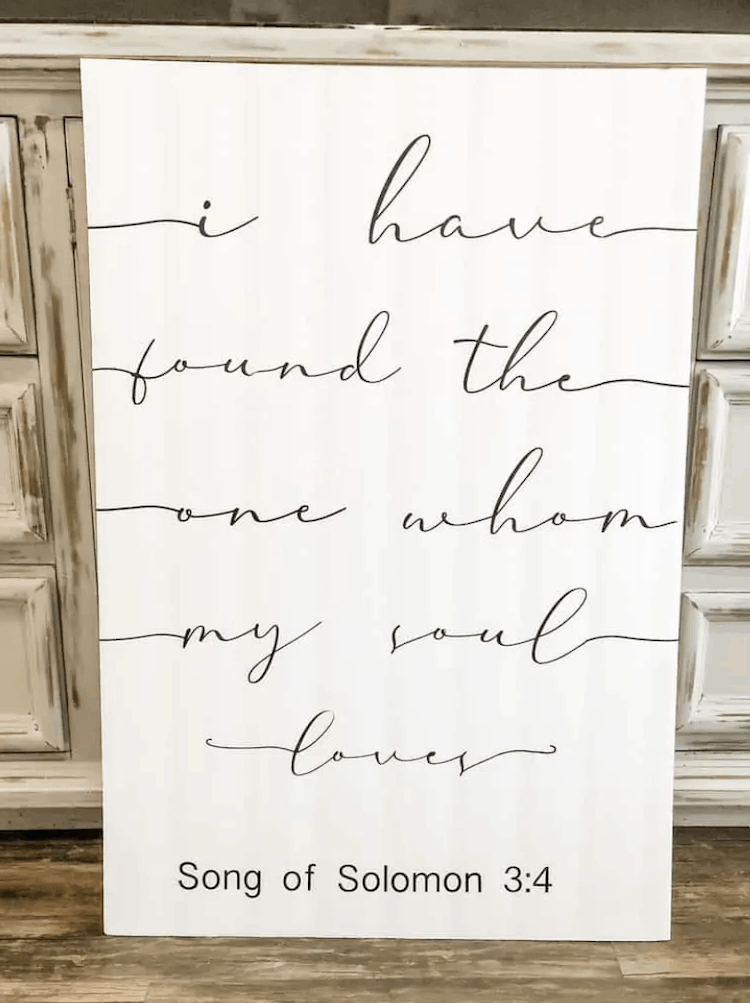 Using only a few materials, you can create this gorgeous foam board sign in no time. It's the perfect way to liven up a room! Amanda of Her Happy Home shares just how in her step-by-step tutorial.
We hope this list has inspired you to create wonderful works of art with your Cricut machine. These easy projects are sure to get you started and crafting!
Which of these crafts did you enjoy making? Let me know!