If you have a new, or old, Cricut Joy that you are excited to get to work making a ton of awesome crafts then these Cricut Joy Craft Projects are for you!
Whether you are looking to add some new products to your Etsy shop, make some great gifts for friends and family, or make just for fun, we have so many cool ideas for you!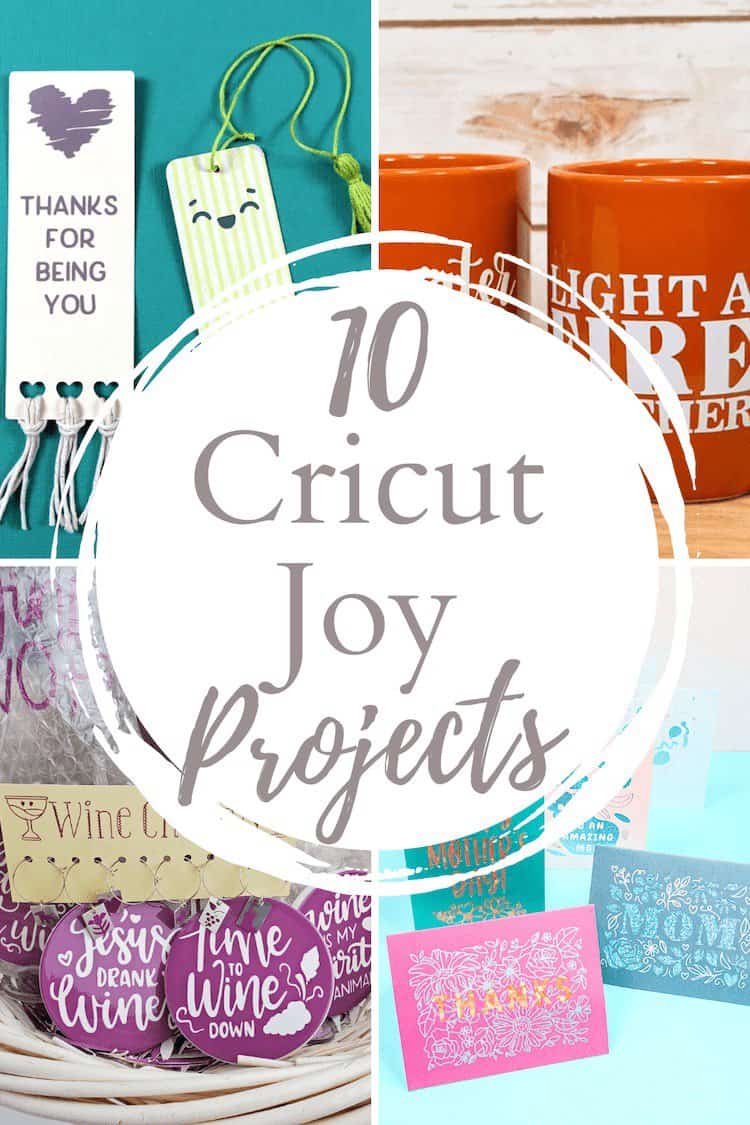 10 Cricut Joy Projects
The super cute Cricut Joy may be small but it can do a lot of projects.
This little Cricut machine is the perfect machine if you are a complete beginner and we have found some great Cricut Joy Projects perfect for any beginner!
BTW if you haven't bought your Cricut Joy yet, we highly recommend you invest in a Cricut Joy bundle because you will get loads of yummy goodies for a fantastic price.
1. Cricut Cutaway Cards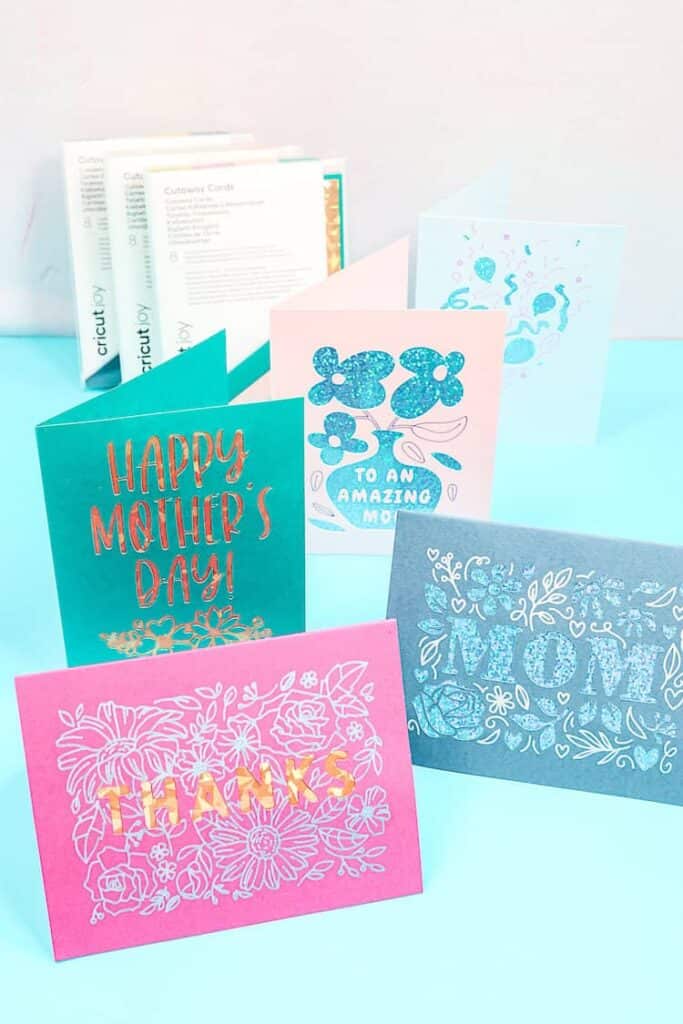 Cricut Joy debuted these cards recently, and you will love the results! Beautiful cutaway cards take your handmade projects to a whole new level!
Click here to find the instructions to create Cricut cutaway cards.
2. Checkers and Chess 2-in-1 Set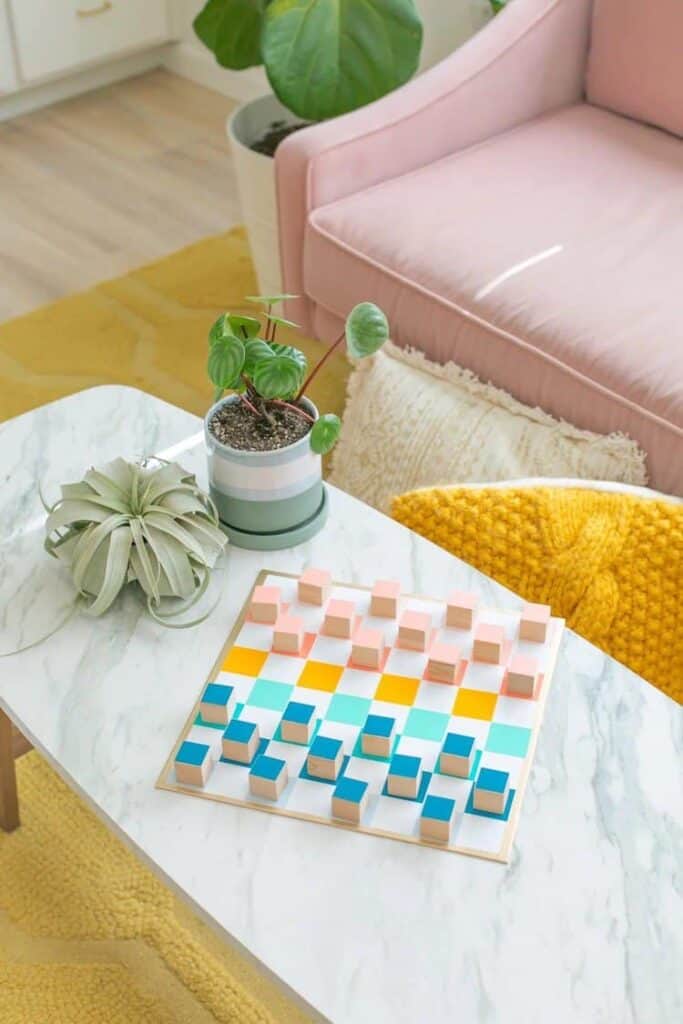 A colorful chess and checkers set that's a snap to make with Cricut Joy! So fun to make, and even more fun to play.
Find out how to create your own Checkers and Chess 2-in-1 Set here.
3. Paper Bookmarks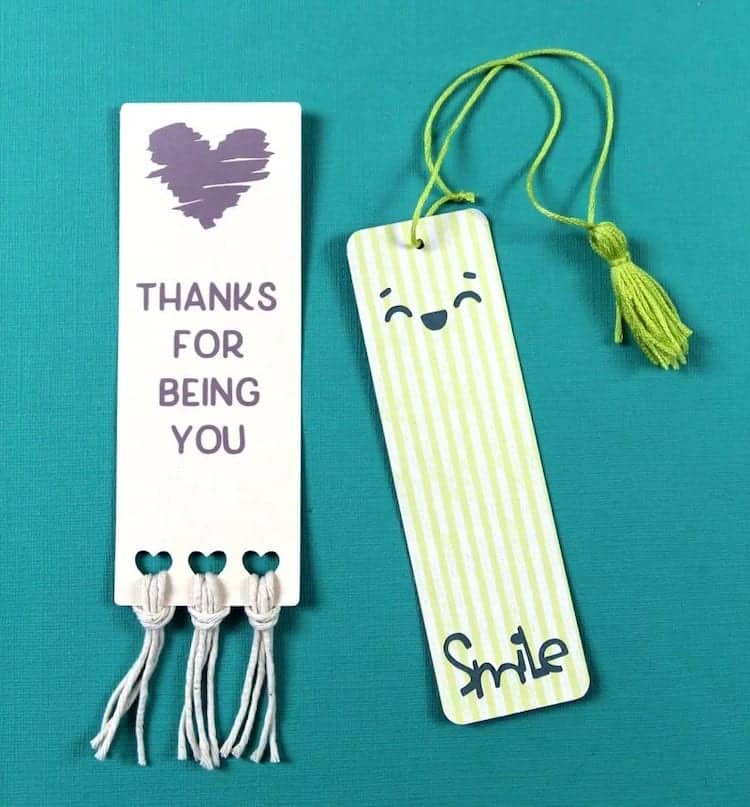 Learn how to make paper bookmarks with your Cricut Joy. These random acts of kindness bookmarks include kind messages to make someone's day.
Find the full tutorial on Moms and Crafters.
4. Lunch Box Sets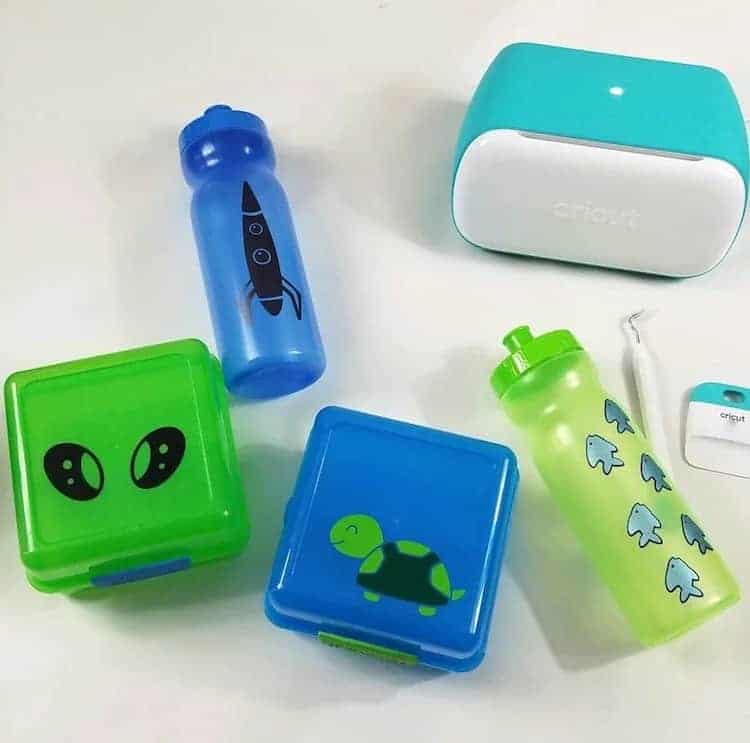 Decorate lunch box sets with water bottles for a fun back-to-school Cricut craft!
Create your own Lunch Box Sets here.
5. DIY Wine Gift Basket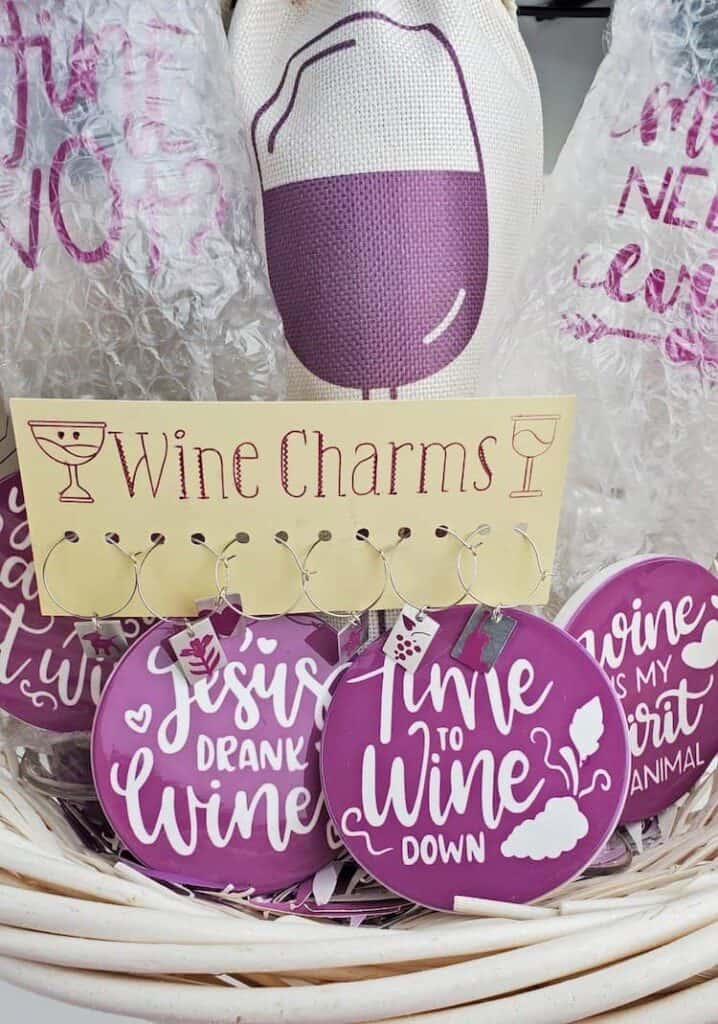 Make your own fun DIY wine gift basket with a Cricut Joy! Personalized coasters, DIY wine charms, wine glasses, and more!
Find the full tutorial on Leap of Faith Crafting.
6. Custom Labels with the Cricut Joy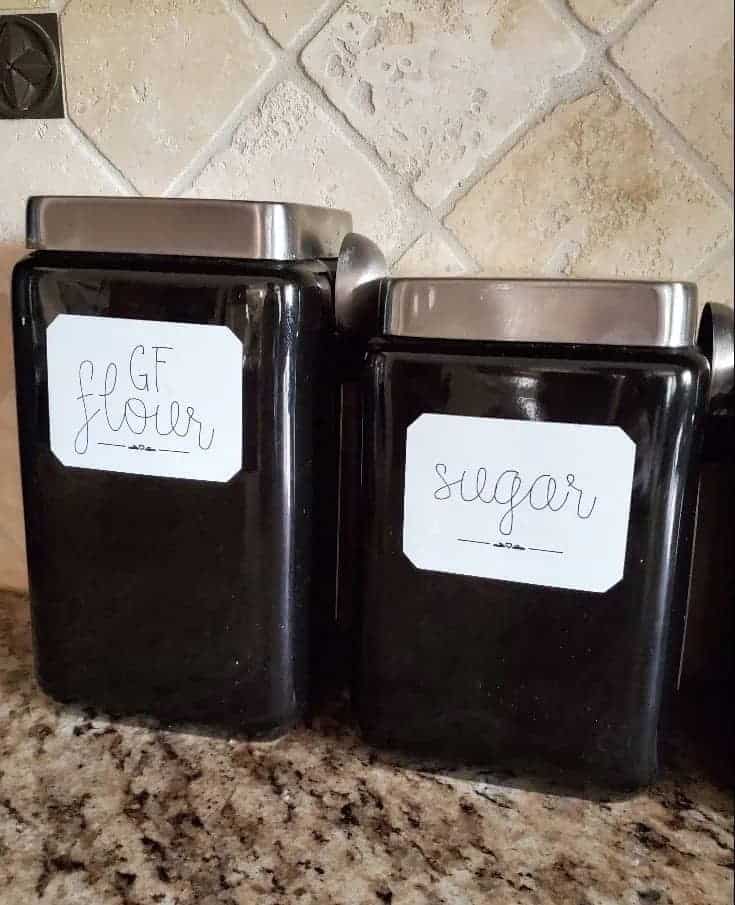 Learn how to make custom labels with Cricut Joy for any item in your pantry, bathroom, office, wherever using the draw and cut function, and writable label vinyl.
Find the step-by-step tutorial on how to create these labels here.
7. "Thanks a Latte" Card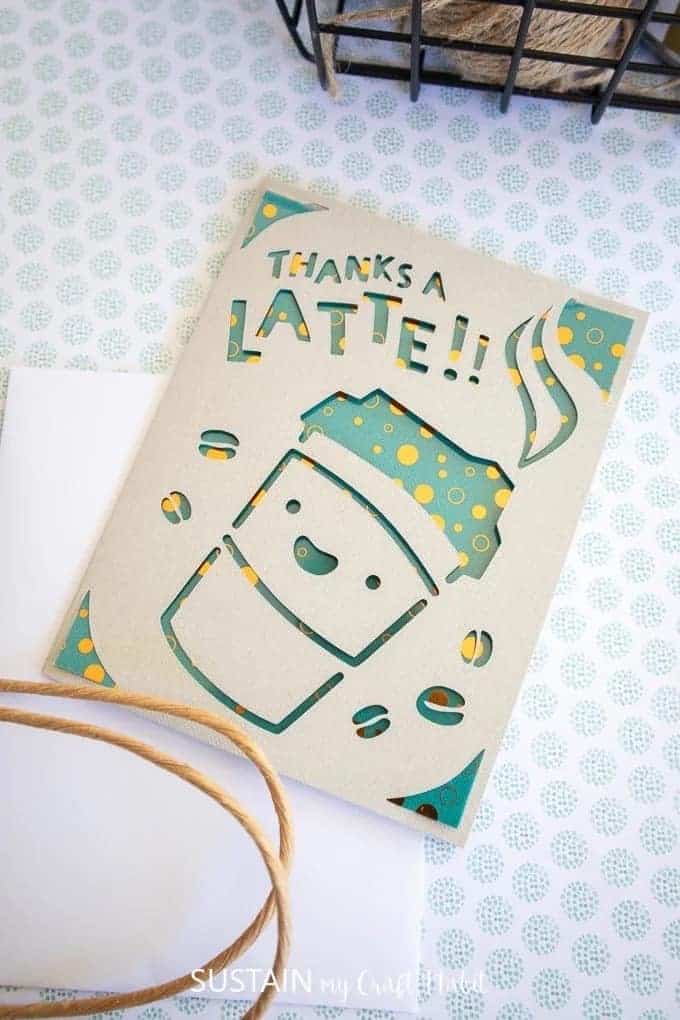 From healthcare workers, teachers, neighbors, family and all those who go the extra mile, there are so many people to thank!
Find the full tutorial on Sustain My Craft Habit.
8. Spring Thrift Store Craft with Cricut Joy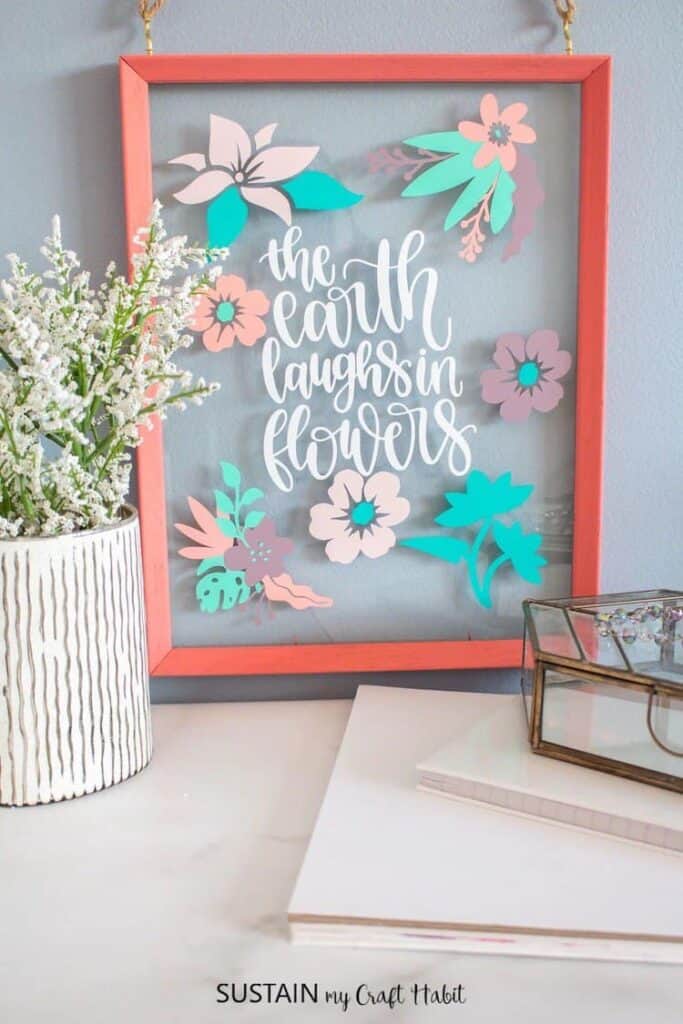 Learn how to make a beautiful spring-themed thrift store craft using an inexpensive thrifted picture frame, the Cricut Joy and some colorful vinyl.
This floral wall decor idea is perfect for any room in your home!
Grab all the info about how to make a Spring Thrift Store Craft here.
9. Dollar Tree Fall Mug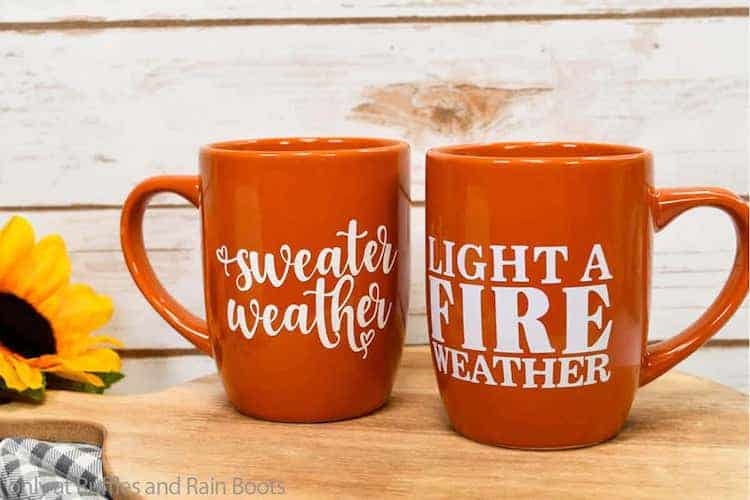 In about 10 to 12 minutes, you can follow this Dollar Tree fall mug Cricut Joy tutorial and have two fun mugs perfect for sweater weather!
Find the full tutorial for this Dollar Tree Fall Mug on Ruffles and Rain Boots.
10. Cricut Joy "Bee Happy" Canvas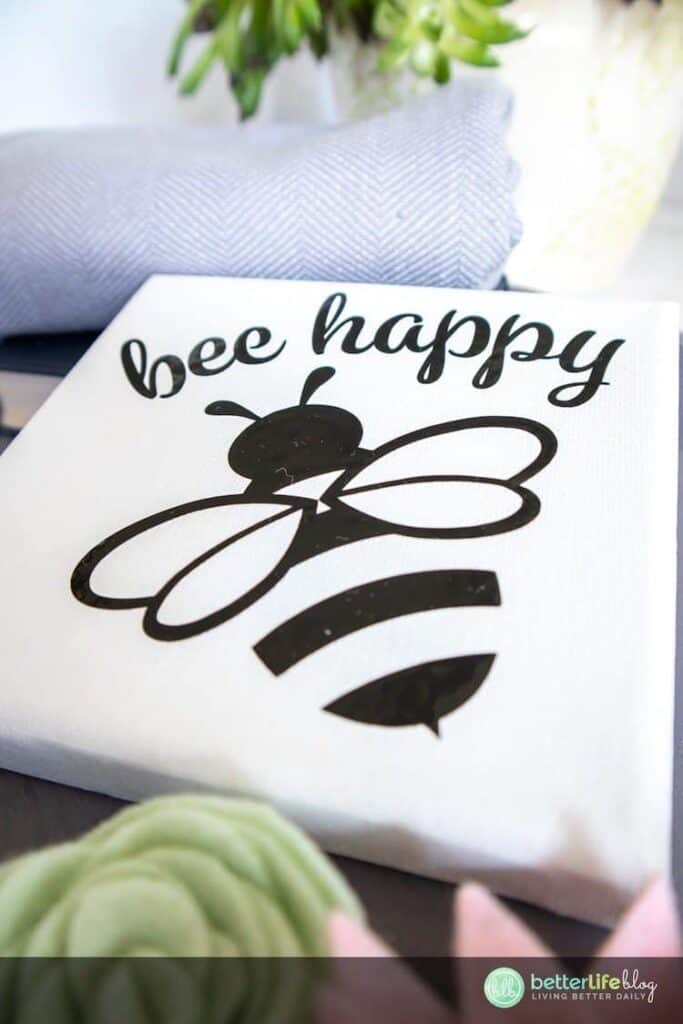 This little "bee happy" canvas is simple and ultra-cute. You can display it just about anywhere in your house!
Create your own Cricut Joy "Bee Happy" Canvas by following the instructions on the Better Life Blog.
These are 10 easy Cricut Joy beginner projects that are perfect to make. From papercraft projects to vinyl crafts and Cricut Infusible Ink projects, you will get to use a variety of materials with your Cricut Joy!
Want to jump into more inspiration to get crafting? We have lots of Cricut tutorials here.