Looking for some gorgeous free Cricut fabric projects to create quickly and easily?
Look no further! With this guide, you'll be able to create 15 sensational fabric Cricut projects that will make everyone envious.
From simple home decor items such as wall hangings and pillows to more complex garments like skirts and dresses, we have something for everyone.
Before we jump into the list of projects, it is important to talk about which Cricut machines you can use to cut fabric.
Where to Buy Fabric For Cricut Machines
Maker Machines:
The Maker Machines can basically cut any type of fabric. You can see the full list of materials that the Maker machines can cut here, however, it is safe to say, it will be able to handle the fabric of your choice.
This means you can use any fabric that you might already have in your stash, or if you prefer you can purchase a cute fabric bundle from shops such as Amazon to get you started.
Our Favorite Fabric Bundles on Amazon
In order to cut fabric on the Cricut Maker or Maker 3 machines, you will need to have a Rotary Blade and the pink FabricGrip mat.
I also find that a brayer is really helpful to help smooth out the material and as it is best not to touch the adhesive on the pink mat, some tweezers to pick up the material after it has been cut are useful too. Purchase a brayer and tweezer set here.
You will find heaps of inspiration for Cricut Maker and Cricut Maker 3 fabric projects below in our list.
Explore Machines:
The Explore Air 2 and the Explore 3 can cut Bonded Fabric, Bonded Oil Cloth, Bonded Polyester, and Bonded Silk.
In order to cut these types of fabric you will need the Bonded Fabric Cricut Blade, the pink FabricGrip Mat, as well as something to bond the fabric with. We love using Wonder Under, but you could use another type of fusible paper-backed tear-away stabilizer as well.
---
15 Cricut Fabric Projects to Create
Now let's get to the more exciting stuff, shall we!? Here is a list of some gorgeous fabric Cricut projects for you to select from.
If you are a beginner, I suggest you start with some easier Cricut fabric crafts such as the fabric keyring, fabric coaster, or cushion.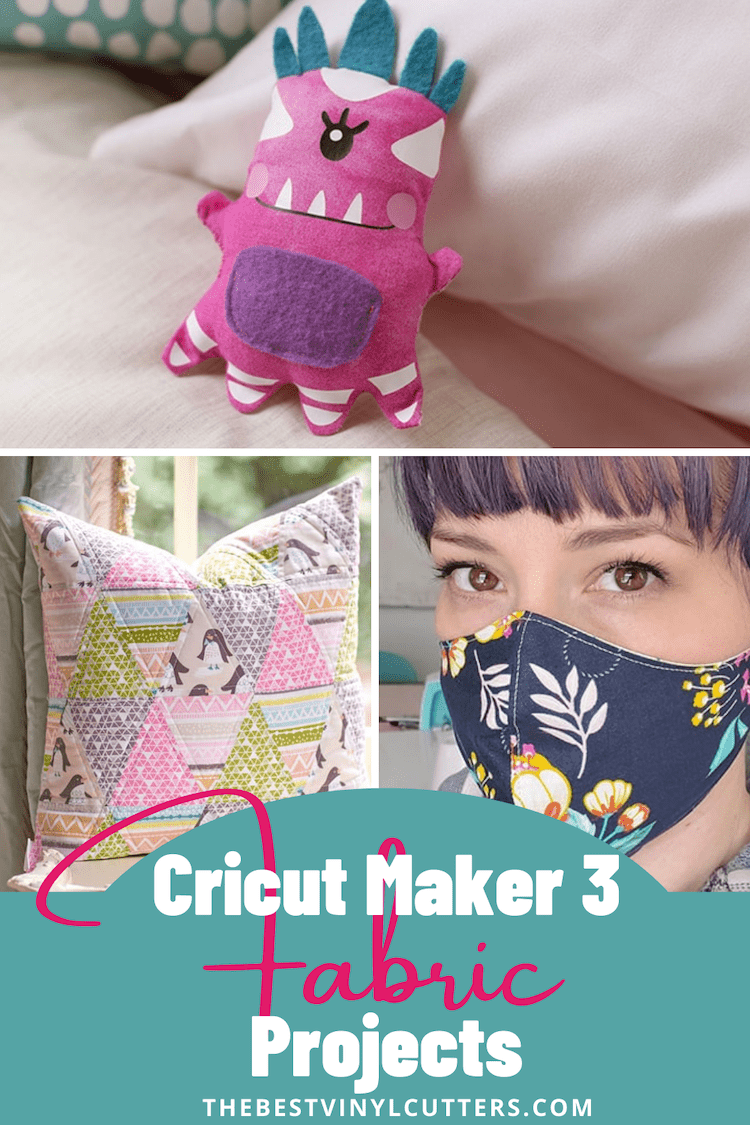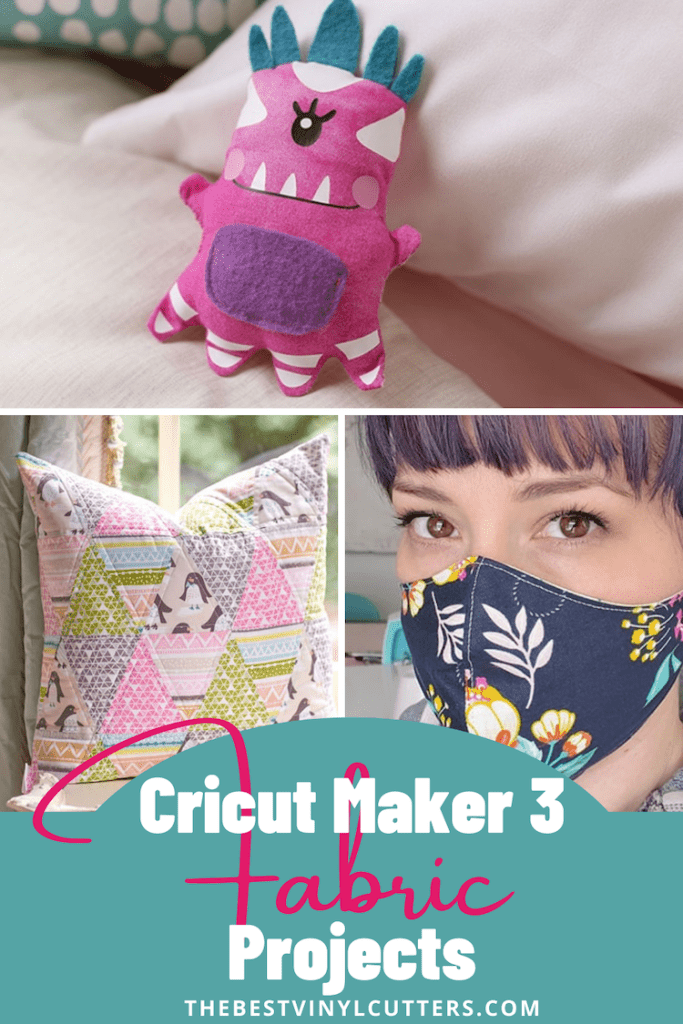 1. Cricut Quilts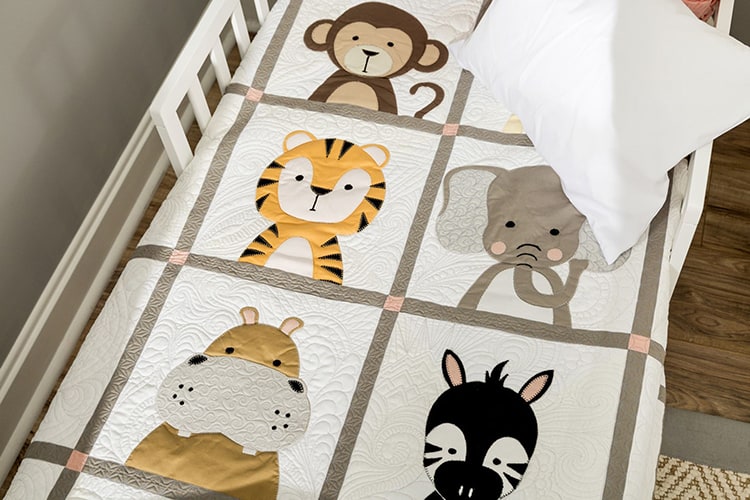 Looking for intermediate to advanced Cricut fabric ideas? You can accurately cut out the right patterns for sewing and make the perfect quilt with ease.
Cricut has teamed with Anna Griffin to provide crafters with a wide variety of quilting patterns within the pattern library.
Simply head over to Cricut Design Space and search for Quilts to find a range of quilts that you can make! I really love this Russia quilt as well!
---
2. Cricut Felt Dolls and Soft Toys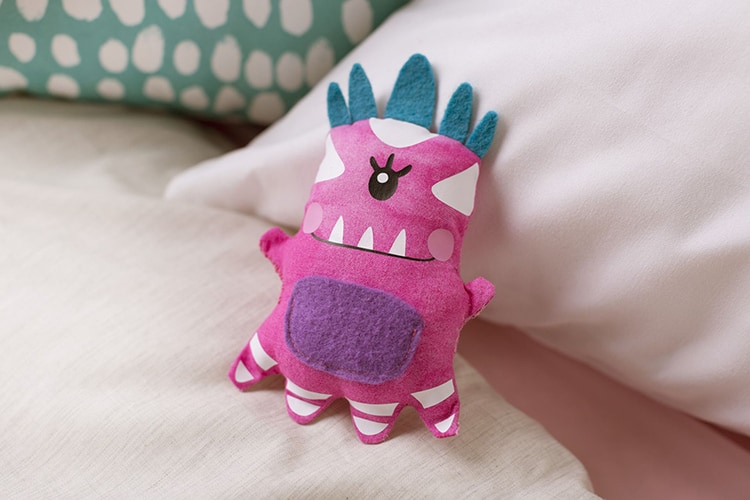 After some felt fabric projects for Cricut Maker machines?
You may want to make toys on your own as a DIY. The Cricut Maker easily allows you to cut patterns for soft felt dolls and soft toys. You can make a variety of different dolls for your kids.
Isn't this Tooth Fairy Sea Monster above incredibly sweet!? Simply head to Cricut Design Space and try searching for 'soft toy' and 'felt' to find loads of options for adorable things to whip up.
If you love working with felt, you will love this post of ours that has 10 of our favorite felt crafts.
---
3. Cricut Baby Clothes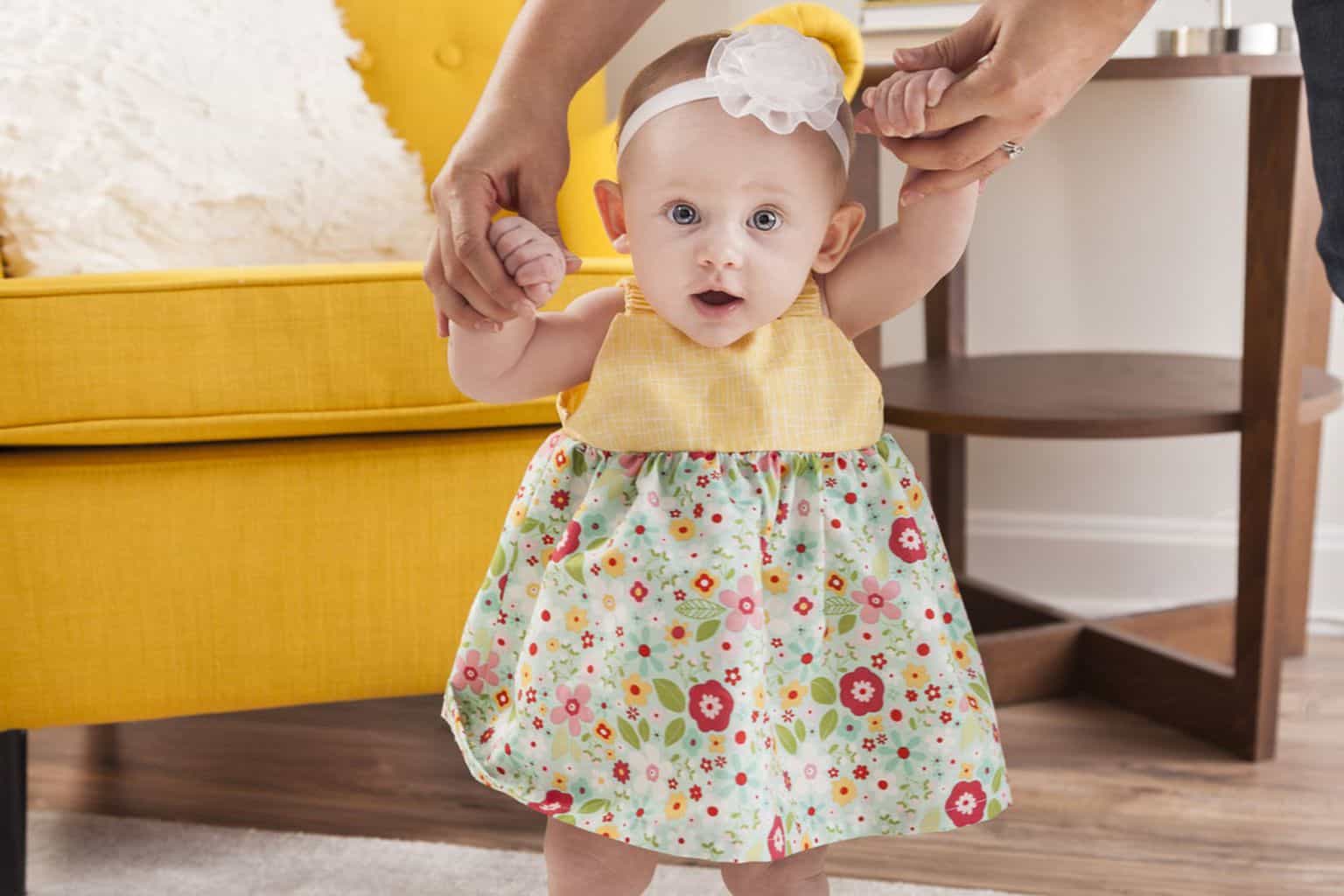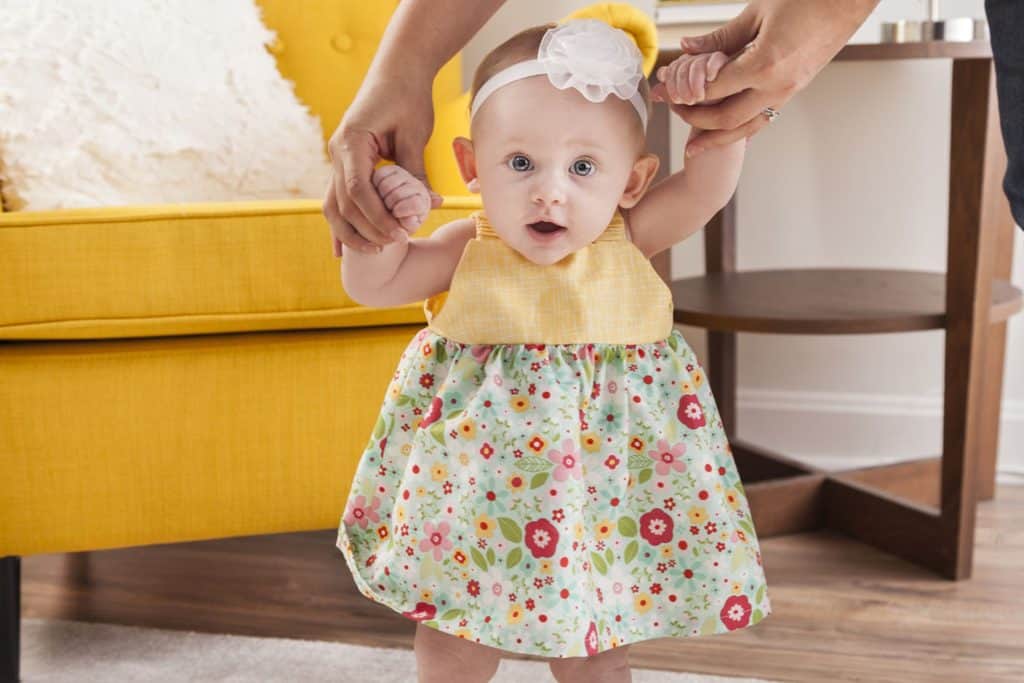 Fabric Crafts with Cricut machines are easy! So much easier than cutting by hand. The Cricut Maker can cut panels up to 12 X 24″.
So whilst it will be tricky to make adult clothes with it, it is great for making baby clothing.
Make and cut patterns so you to make baby t-shirts, onesies, shorts, and more. This pattern above is pretty precious and you can find it on Cricut Design Space here.
---
4. Cricut Face Masks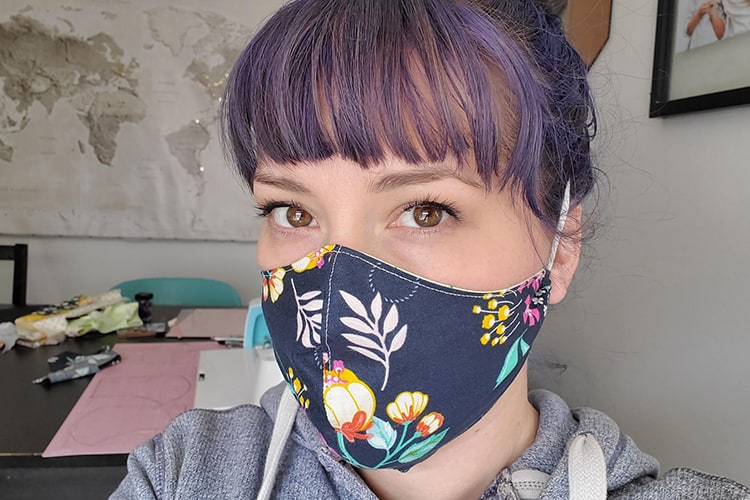 Next up, you can also whip up your own face masks with a Cricut machine.
This project is perfect for intermediate crafters. I really love the shape of the face mask above.
You can find it on CDS by clicking here. If you prefer the flexible nose masks, you might prefer this mask on CDS here instead.
---
5. Cut Cat Travel Cushion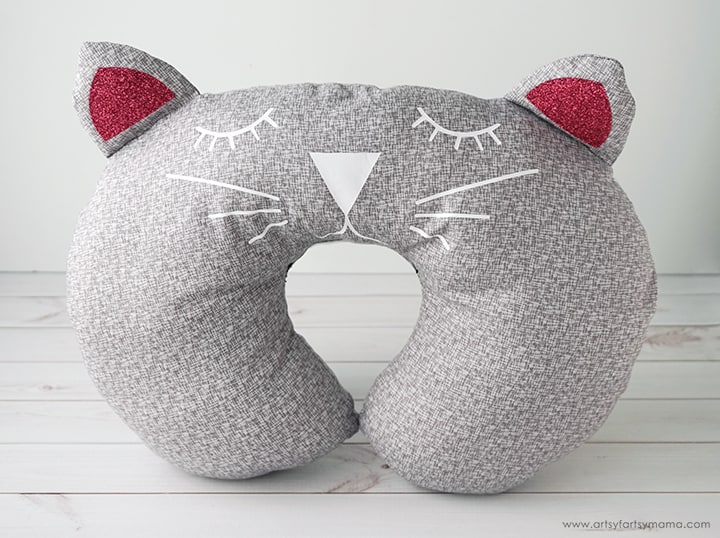 Using the Cricut Maker will make cutting fabric for making this really cute cat travel pillow. This machine is perfect for designing one-of-a-kind fabric projects.
Follow the tutorial from Artsy Fartsy Mama to create your own sweet cat travel pillow. There is even a Free SVG for you to use!
---
6. Cricut Fabric Appliques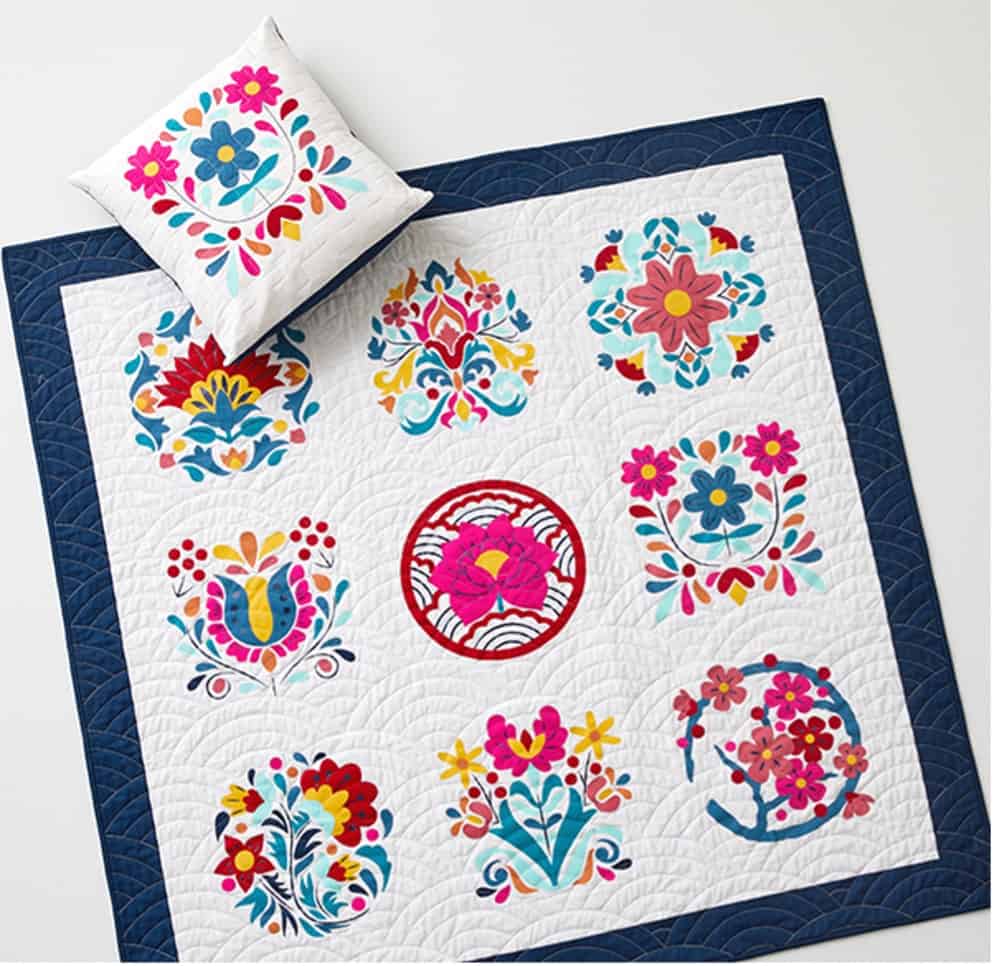 Although you'll need a bonded fabric blade in housing, you can also make a series of fabric appliques.
These blades have to be purchased separately but, once you have one you can make many different intricately designed appliques with your applique fabrics.
Important to note that unlike with the rotary blade, the bonded fabric blade does require you to have bonded backing on your material.
---
7. Cricut Fabric Zipper Pouch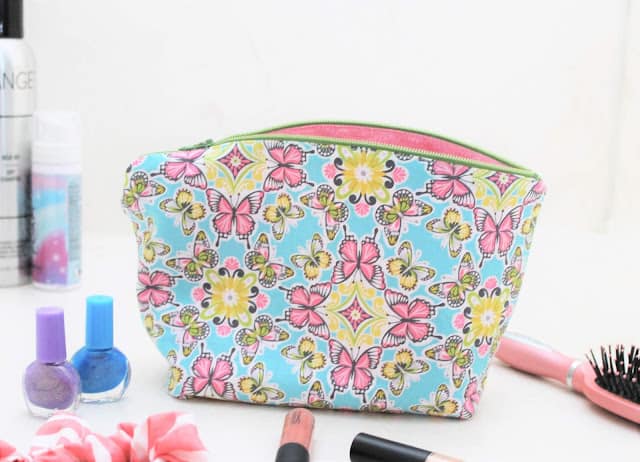 Create this zipper bag that you can use for makeup, pens, or anything else you fancy!
Your Cricut Maker will easily and quickly cut out the pattern for you. If you fancy making this zipper pouch you can see the full tutorial on Sew Simple Home.
---
8. Fabric Coasters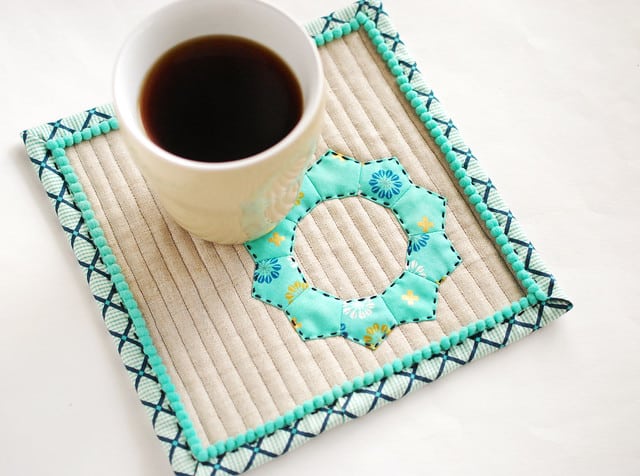 If you're wanting coasters for your coffee tables or any other area of your home, office, or elsewhere, make them with the Cricut Maker.
You can cut different materials like leather, metallic, quilt sheets, and more to make coasters.
Here is an article with 12 different fabric coasters that you can make.
---
9. Pin Cushions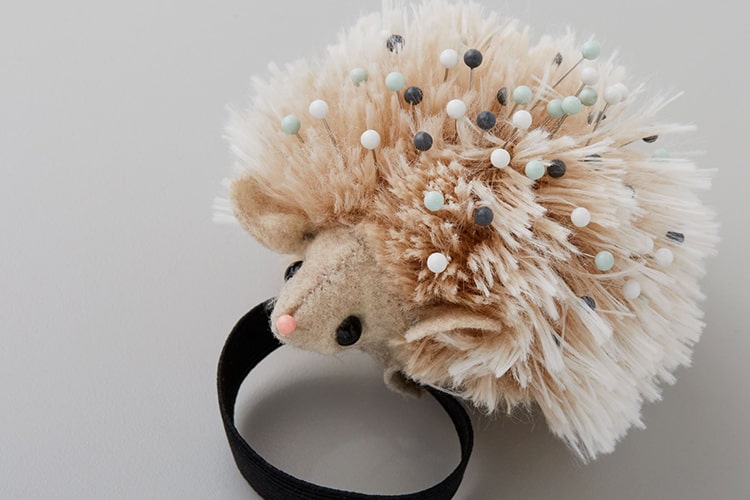 It's likely you're going to be doing a lot of sewing with the Cricut Maker. As you get all of your beautiful designs cut out, you're going to need a pin cushion to hold all your pins.
There are different pin cushion designs in the pattern library, but, you can get creative and make your own unique ones too.
---
10. Cricut Pillows and Cushions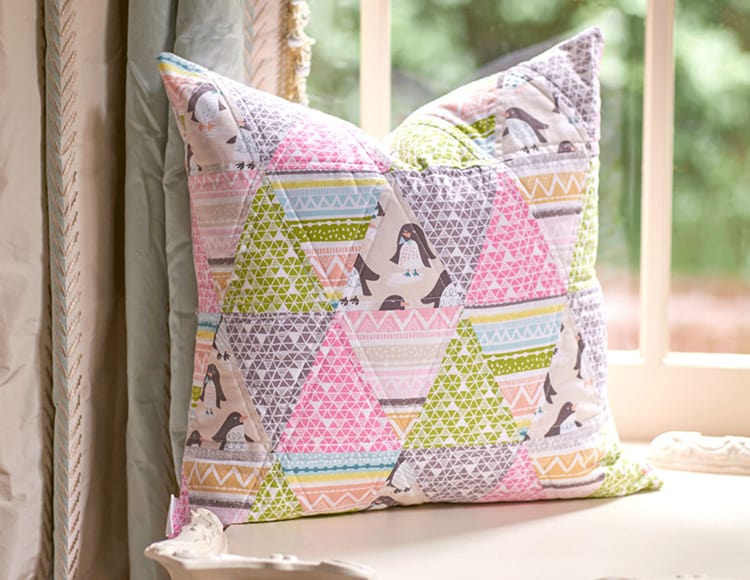 Since the machine cuts 12 X 24″ sized patterns, you can make lots of different pillows and cushions for your bed, chairs, couches, and nooks. You can make several great designs to spruce up your home.
Don't forget that you can cut out iron-on vinyl on your maker too, so why not take your cushion design to the next level?
---
11. A Sewing Organizer for your Cricut Maker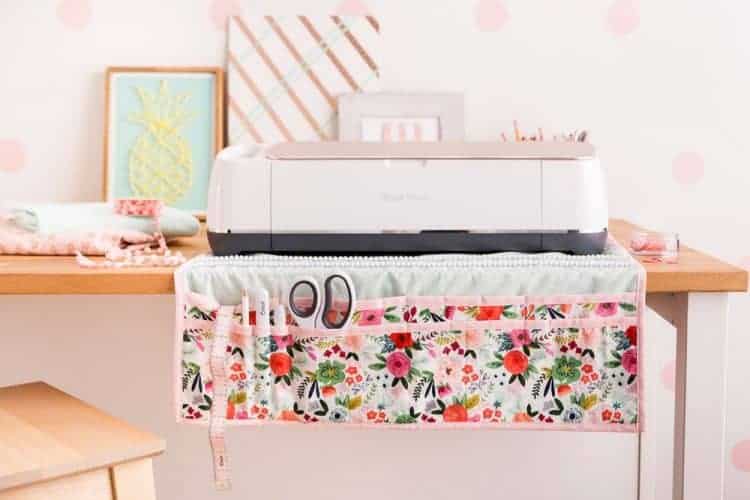 Here is a clever idea. Why not whip up an organizer to keep all of your sewing supplies on hand whilst you work with the Cricut Maker?
Find the tutorial for this organizer on CDS here.
---
12. Classy Cricut Backpack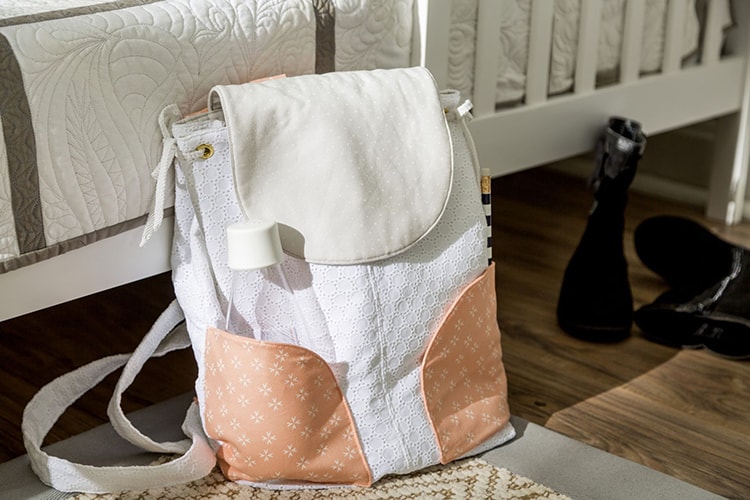 Why not create a totally unique backpack for your daughter or son? That way you can theme it according to their interests and passions and you can add some lovely personalization to it as well.
Not sure where to start? Here is a great tutorial for a backpack on Cricut Design Space.
---
13. Cricut Stuffed Animals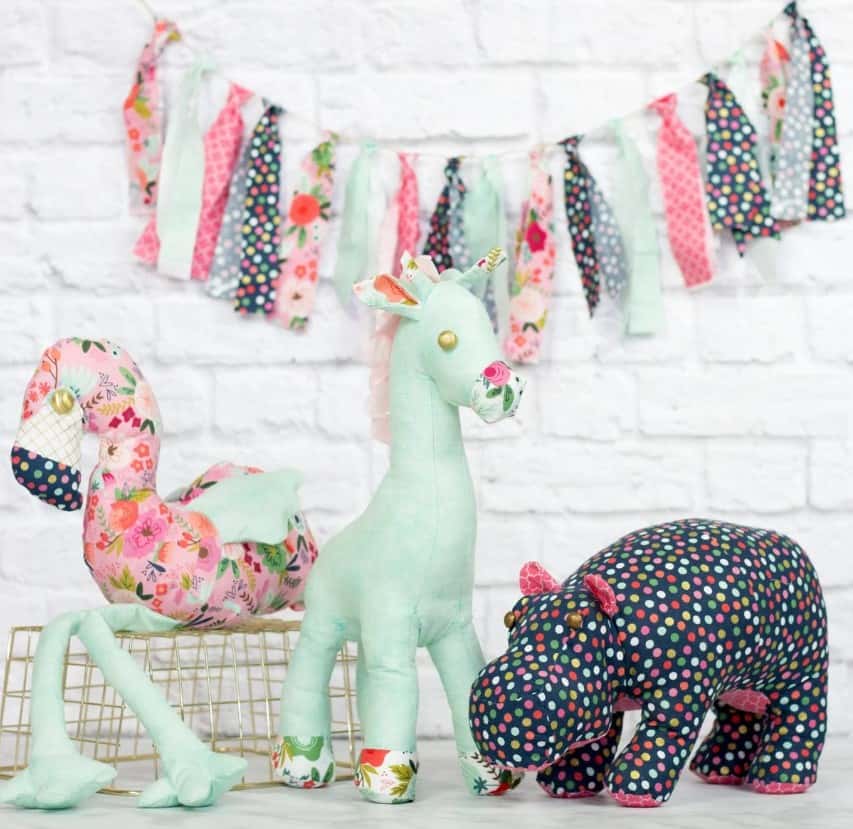 Ever wanted to make your own stuffed toys for your children?
Or maybe there is a new baby on the way and you are looking to personalize the nursery or even to gift the perfect stuffie to a friend at the baby shower.
I think these three stuffed toys are the cutest things I've seen. I'm not sure I have the patience to whip these up, but you can find the full tutorial over at Sweet Red Poppy's blog.
---
14. Maker Dust Cover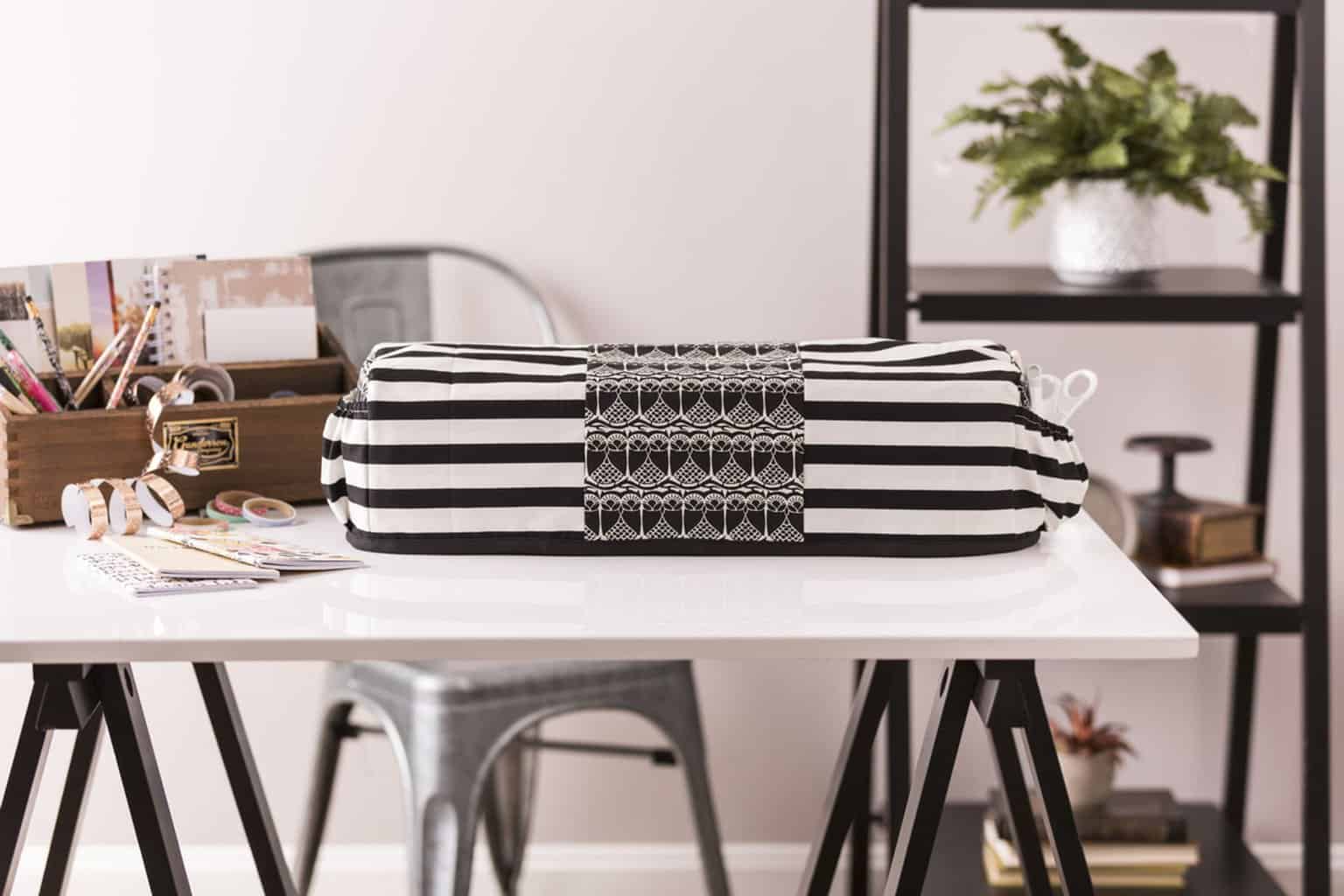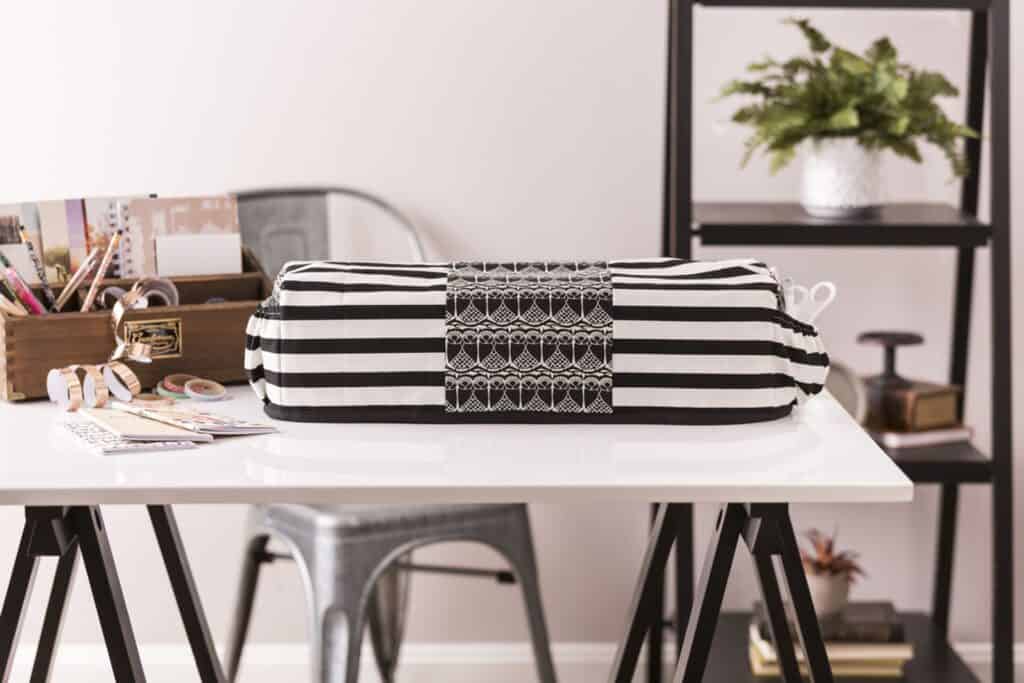 Another really clever idea. Why not make a beautiful dust cover for your Cricut Maker machine.
The machine is pretty pricey so you might just as well look after it properly to ensure that it lasts for a long time yet to come.
Select the cover design from your sewing library and sit back whilst the machine does its magic.
Whilst there are plenty of free patterns in the Design Space library, you might also like to consider getting a Cricut Designs Space subscription.
---
15. Purses and Clutches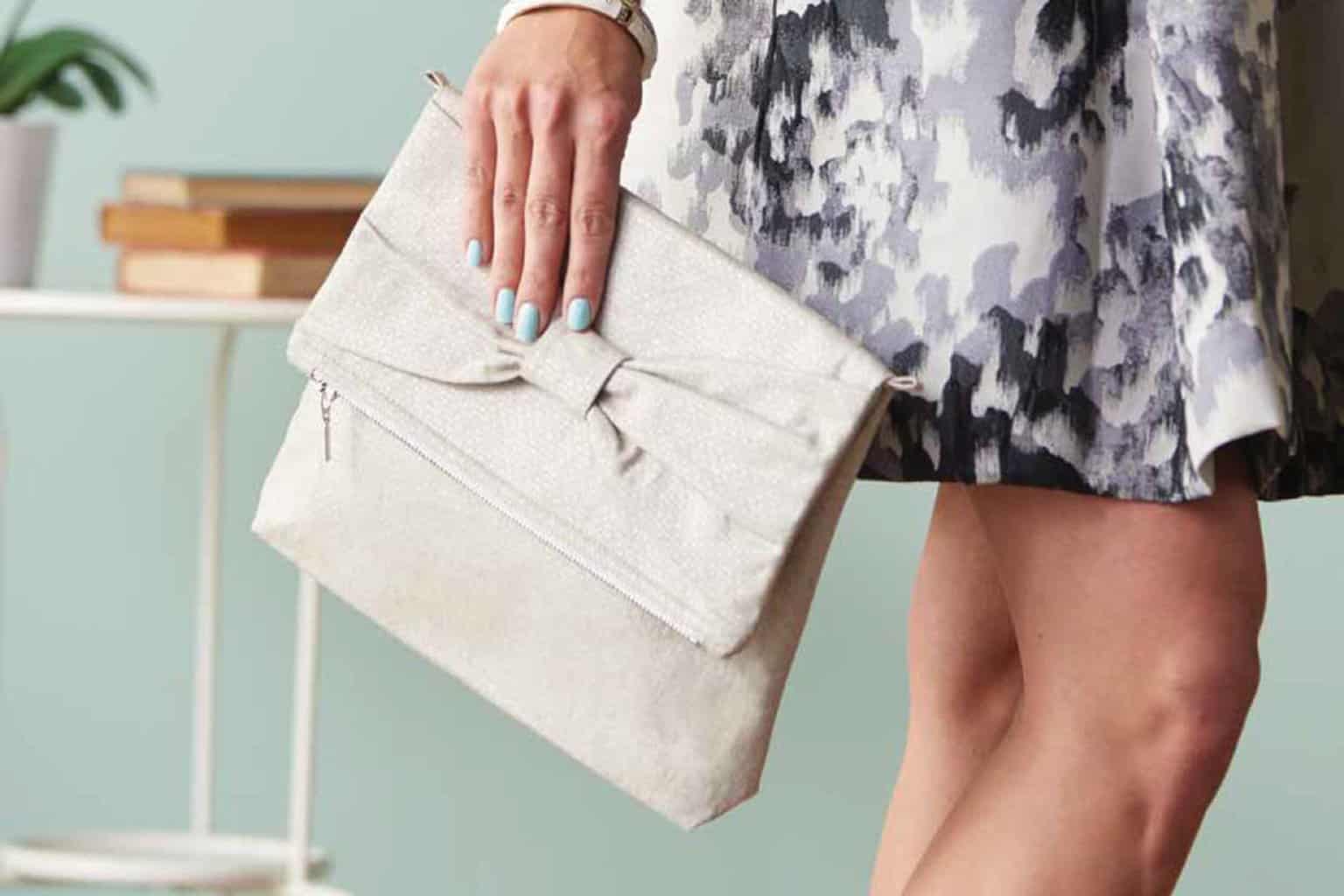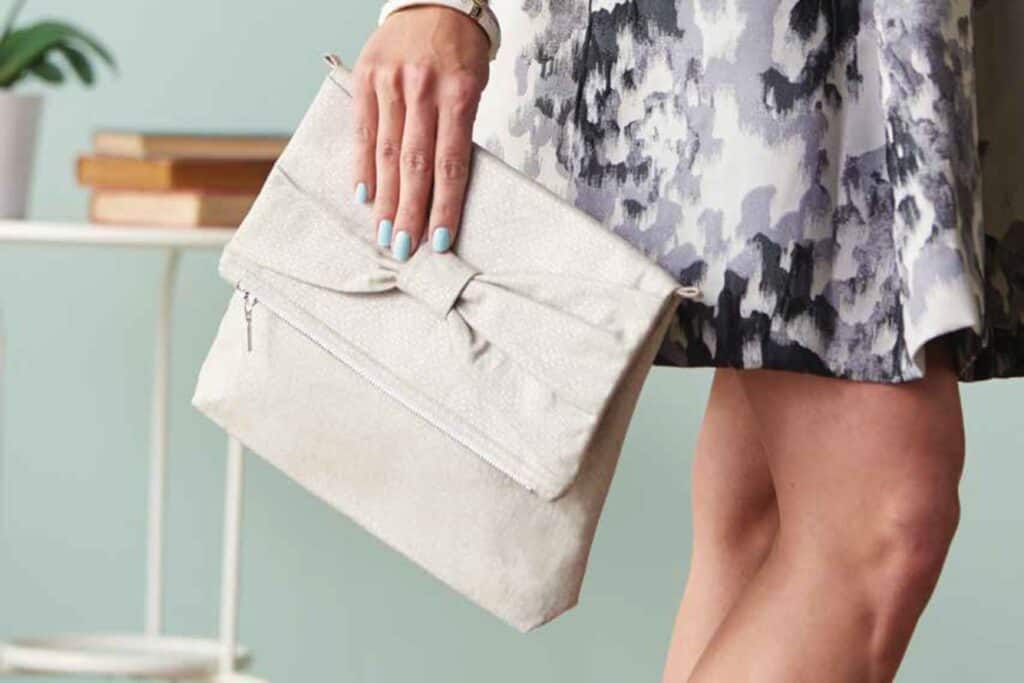 There are some incredible sewing patterns for coin purses, full-size purses, and clutch bags available in the library. You can even take this a step further and make some wonderful leather purses as well.
Simply search for 'purse' or 'clutch' in Cricut Design Space to find a whole selection of gorgeous purses to make.
---
Which Cricut Machine Can Cut Fabric?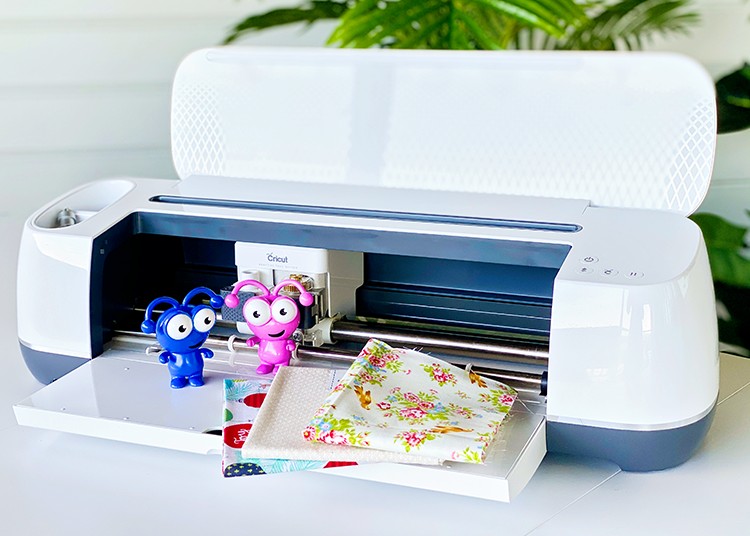 There are three main Cricut Machines. The Joy, Explore Family, and Maker Family.
The Joy machine is designed to make labels, small stickers, and cards. It is therefore NOT recommended that you use this machine to cut fabric.
The Explore Machines can indeed cut fabric, but as they can't use the Cricut Rotary blade that is designed to cut the fabric you will need to stiffen the fabric.
So you will need to purchase either bonded fabric or stiffen the fabric yourself with a spray.
The Maker and Maker 3 are really truly the best machines for cutting fabric and we will discuss why in the next section.
---
Why we LOVE to use the Cricut Maker/Cricut Maker 3 for Fabric
We love using the Maker for fabric projects.
One of the major selling points of the Maker is that it can slice through fabric due to its included Rotary Blade. Grab some tips on how to cut fabric with the rotary blade here.
The rotary blade is one of the 6 blades that work in the Cricut Maker. This blade has a special gliding and rolling action (together with a massive 4kg of force) which allows for super sharp and clean-edged fabric cuts.
It comes with a fabric cutting mat, so you can cut all kinds of fabrics without using any backing.
Simply choose an item to make and ask the machine to cut out your pieces for you.

If you're trying to expand your creativity by using the Cricut Maker, there are many other Cricut Maker projects that you can take on with endless possibilities.
You can also read our detailed Cricut Maker 3 review here or if you prefer you can compare the machine to other popular fabric cutting machines here.
You might also like to consider purchasing a Cricut Maker 3 Bundle which are incredible value deals.
>> Click here to see the current price of the Cricut Maker
Above is a list of Cricut Maker fabric projects that you can master in no time.
---
Final Thoughts On Fabric Projects with Cricut Machines
There are so many more ideas of what you can make with your machine, from dog coats, to aprons, to leather dog collars, to passport holders. Have a fun time working your way through all the beautiful Cricut sewing projects.
For more Cricut Sewing Projects, check out this post of 10 Stunning Cricut Sewing Projects for more inspiration and ideas.
Our Favorite Fabric Bundles on Amazon
If you like, we would love to hear more about which project you will be attempting next. And for more inspiration on anything Cricut, click here to find our entire hub of Cricut machine resources.
Please leave us a comment below.