Sometimes shopping for gifts can be hard. Why not make a gift for your loved one with your Cricut machine instead!? These easy-to-follow tutorials will make gorgeous and fun Cricut gifts for your friends and family.
Check out this list of the top 15 Inexpensive Cricut gift ideas and you'll never run out of ideas for special occasions such as birthdays, home welcoming, Father's Day, Mother's Day, and more!
15 Unique and Inexpensive Cricut Gift Ideas [Perfect for Family and Friends]
Looking for a gift that is unique and special? We have found a variety of Cricut personalized gifts that you can make with your Cricut!
1. Stunning Leather Earrings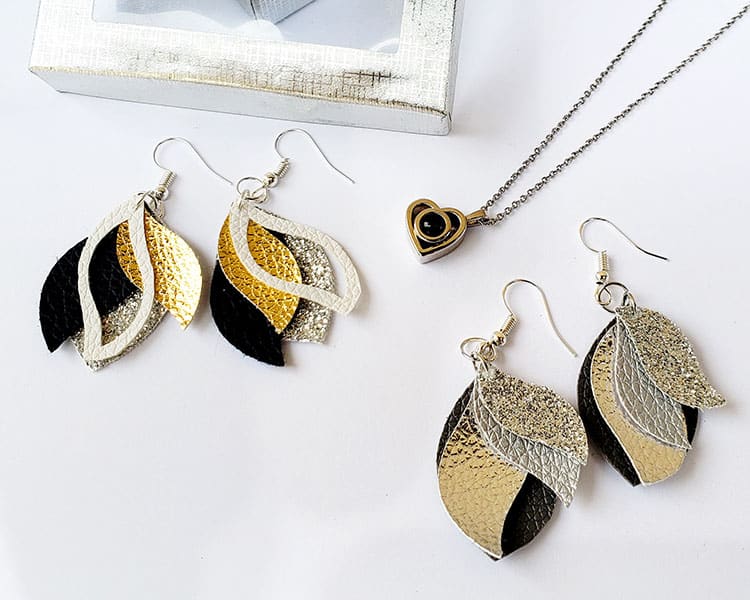 These faux leather earrings are sure to make any girl smile, and the best part is that they are so quick and easy to whip up.
Making these leather earrings with your Cricut is sure to be a one-of-a-kind gift and make the best-personalized gifts for her!
You can see how we made these leather earrings in our step-by-step Cricut leather earrings tutorial here.
Want to work more with leather? Find a list of easy Cricut projects with faux leather here.
2. Personalized BBQ Gear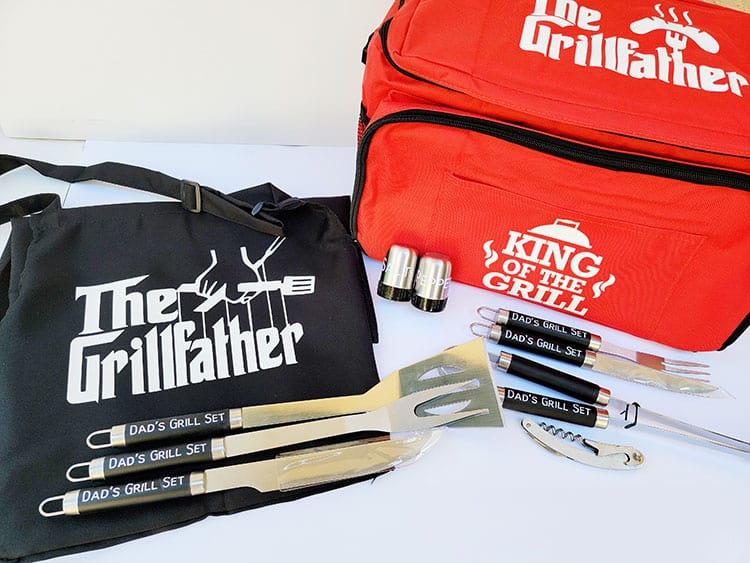 Looking for some awesome Cricut gifts for your boyfriend? Then here is the ultimate personalized gift for him that you can make with your Cricut. If he is a real grillmaster then this is definitely going to make him smile!
Use the steps in our blog to create your own personalized Cricut gift for your boyfriend. There are 3 FREE SVG files for you to use as well!
3. Personalized Kitchen Apron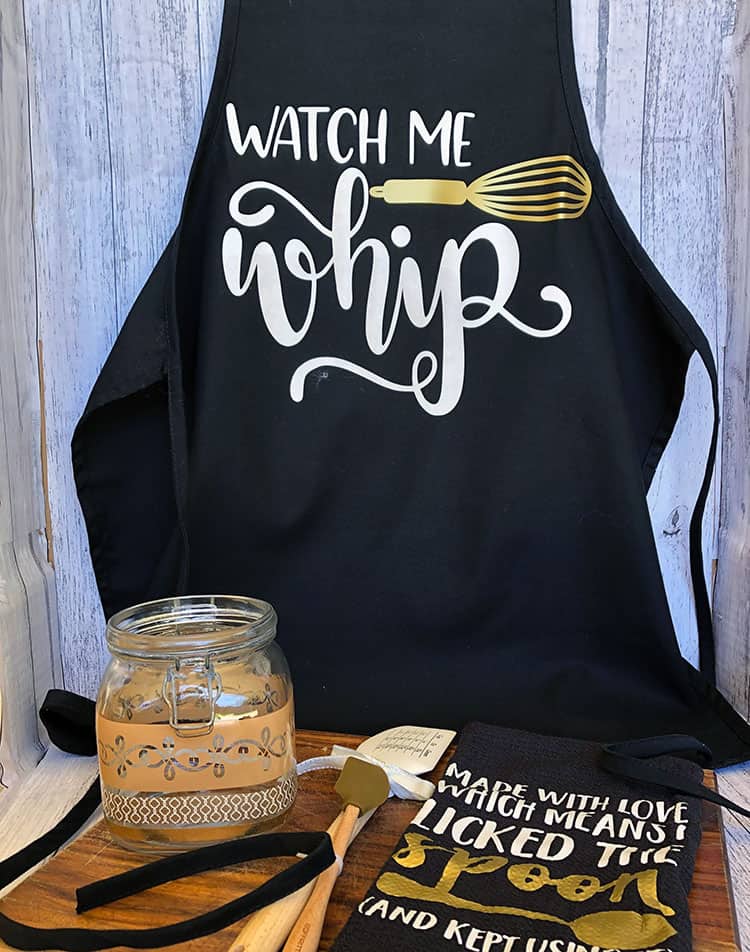 Creating a personalized kitchen apron is the way to go for any person who loves to cook or bake! By using your Cricut and a blank apron you can create a slogan perfect for the gift receiver which is sure to make it unique and special just for them!
Head on over to our tutorial to see how we created this quick and easy HTV apron with our Cricut.
4. Personalized Beach Hats: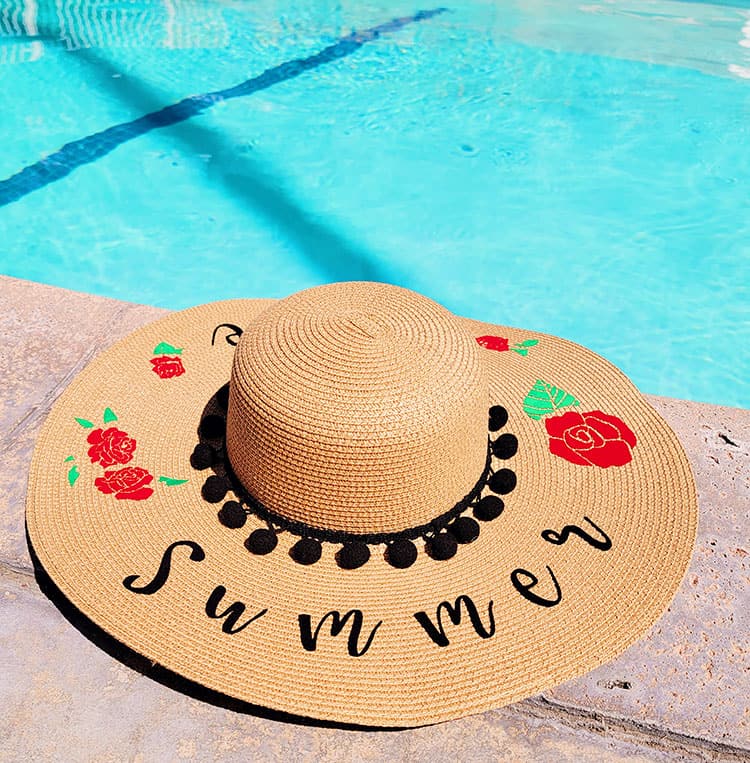 Nothing says summer is here more than this really cool personalized summer hat! These make great gifts for summer birthday's, girls only vacay's or hen weekends away at the beach or pool!
Create your own personalized summer sun hat by following our tutorial.
5. Etched Casserole Dish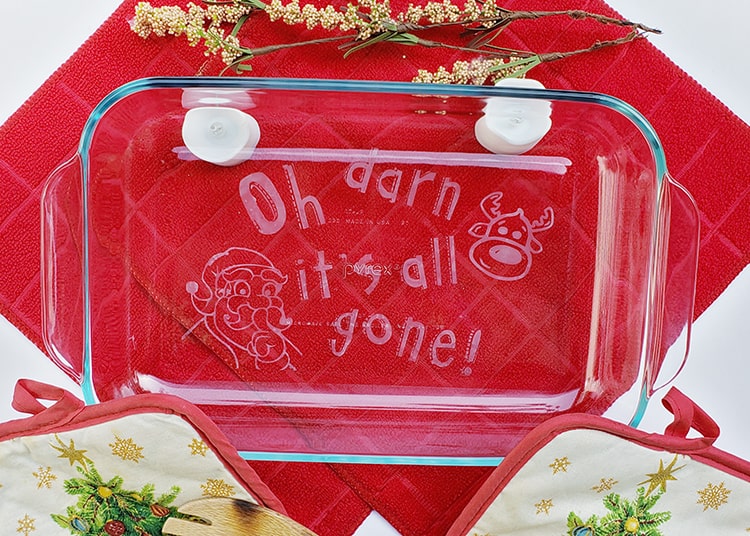 This is another super gift for those who love to cook or bake! Creating this etched casserole dish is easy when using your Cricut to create a stencil for the design. What better way to make sure the last of the dish is thoroughly enjoyed by everyone at the table!
Check out how to make your own personalized etched casserole dish here.
6. Beautiful Paper Flower Bouquet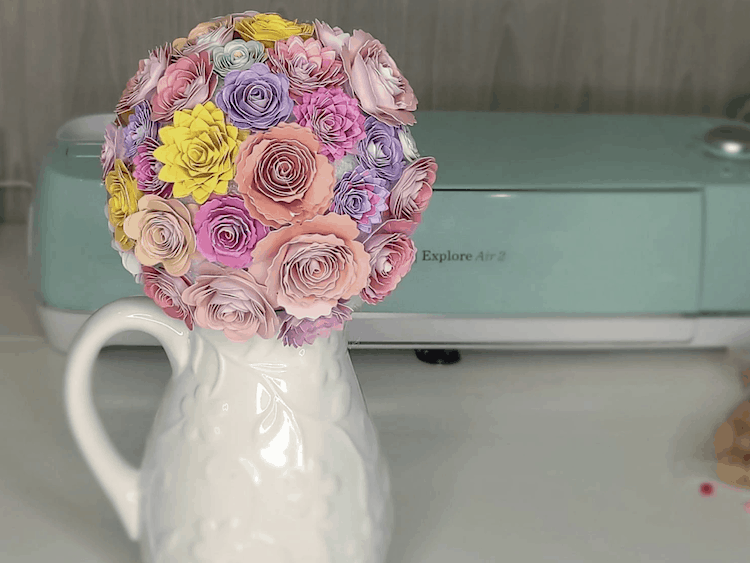 Give the gift of flowers that will last! This is a great project to make if you are looking for Cricut birthday ideas – who wouldn't want to receive an everlasting bunch of flowers?
Create beautiful bouquets in bright, beautiful colors for your loved ones with this easy tutorial from The Analytical Mommy.
7. Personalized Chef's Knife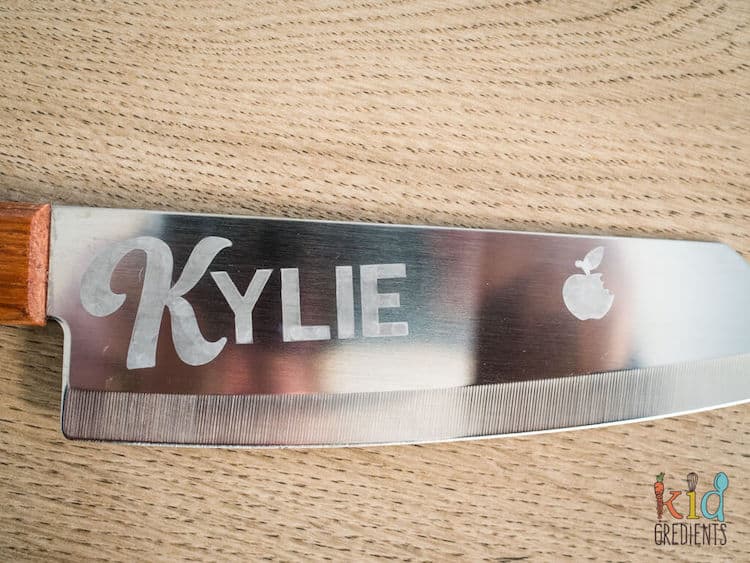 For the foodie in your life, give them this classy chef's knife with their name etched on it making sure that no-one else uses this chef's knife!
Create this personalized knife by following the blog post from Kylie of Kidgredients and using your Cricut and some etching cream.
8. DIY Wine Gift Basket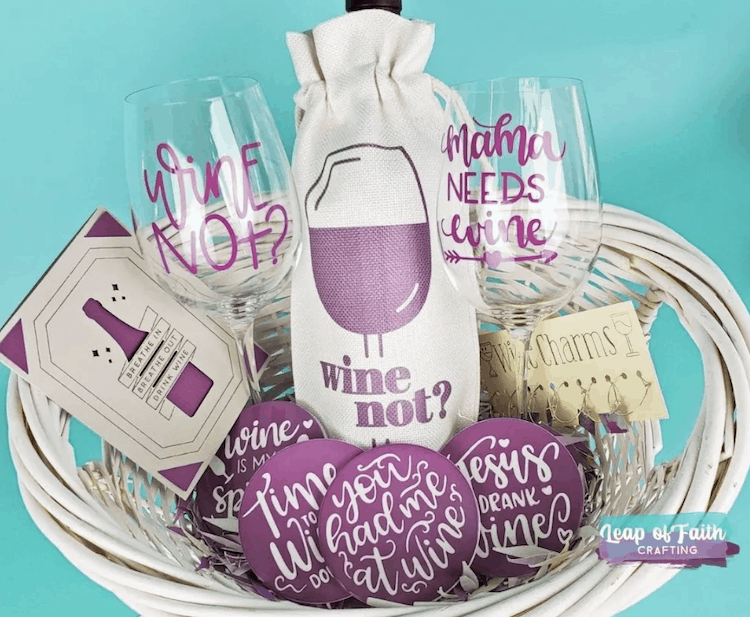 Your gal pals will love this awesome wine gift basket idea that uses your cricut machine to embellish all of the fun items that are tucked inside!
Create your own DIY gift basket by following the tutorial created by Leap of Faith Crafting.
Looking for more infusible ink Cricut projects head on over to our blog post for lots of infusible ink ideas!
9. DIY Personalized Mugs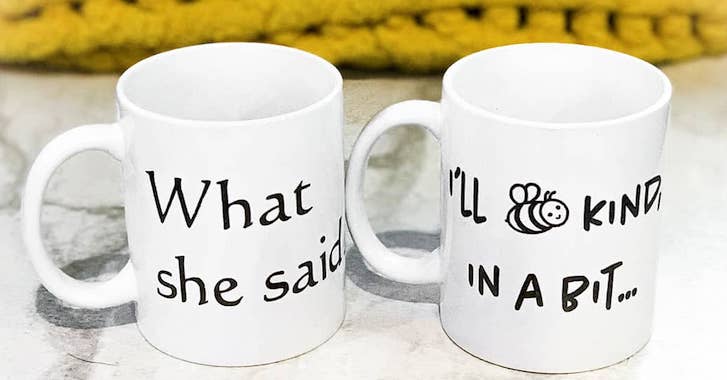 These mug tutorials are easy to follow and come with a free printable template. It's a great gift for literally anyone!
You can create your own mugs using Cricut Infusible Ink. If you don't own a mug press, you can find the best mug press for sublimation here.
Check out the full tutorial on Hungarian Journey blog post.
10. A Blanket for Everyone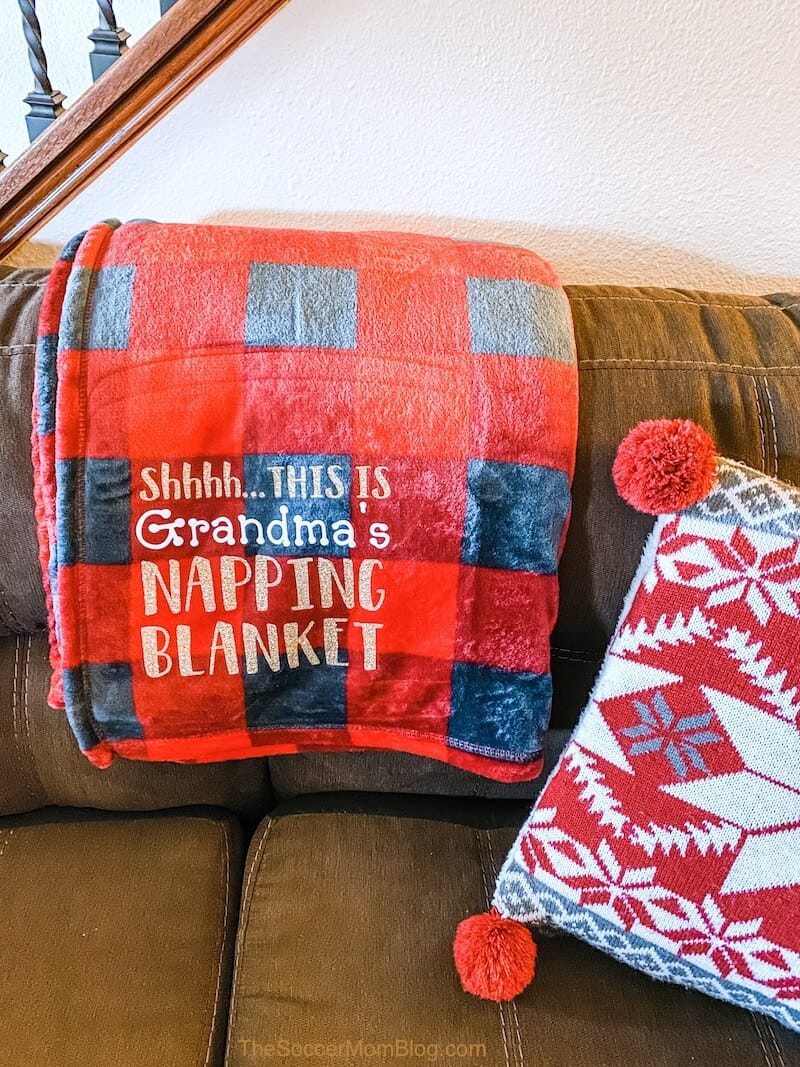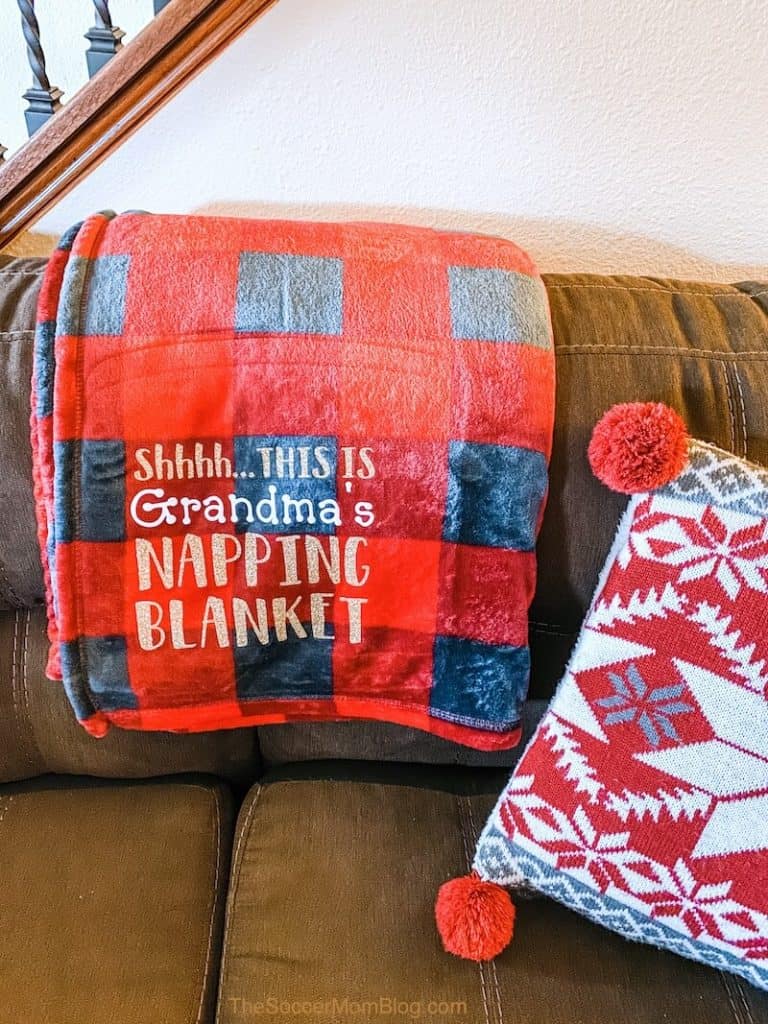 Keep your loved ones warm and toasty with these cozy fleece blankets. They're great for holiday gifts, too!
By following the tutorial from Stacey of The Soccer Mom Blog you create personalized blankets for everyone so there is no more arguing over whose blanket is whose!
11. Family Tree Gift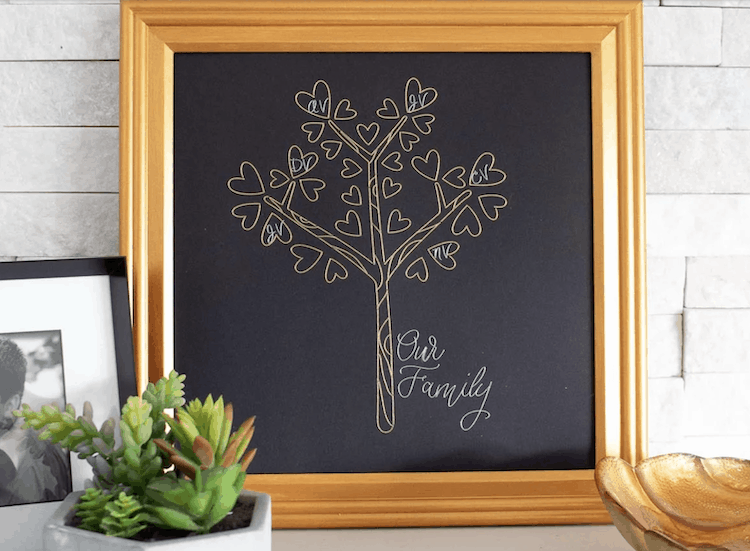 Looking for thoughtful Cricut birthday gift ideas? Why not create this Cricut gift for the family historian?
Make this elegant family tree from the tutorial on Sustain My Craft Habit and you are sure to bring a tear to their eyes with all that family love!
12. Double Up Party Banner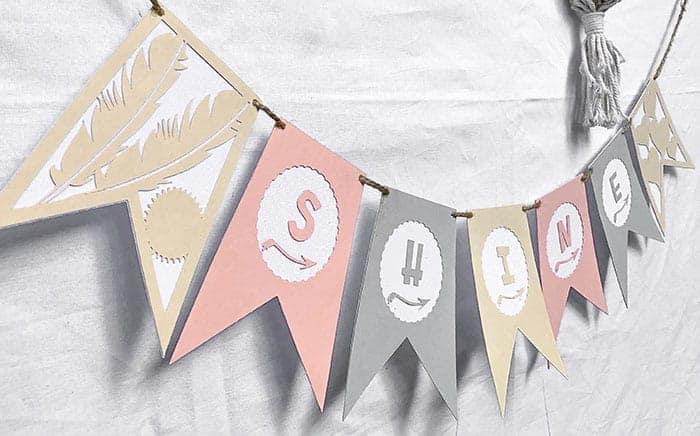 This banner can act as both the decor and the gift! Highlight your loved one's name on the banner for a party and they can place it as a decoration in their room afterwards!
Create your own by following along with The Hungarian Journey's tutorial.
13. Oven Mitts with a Twist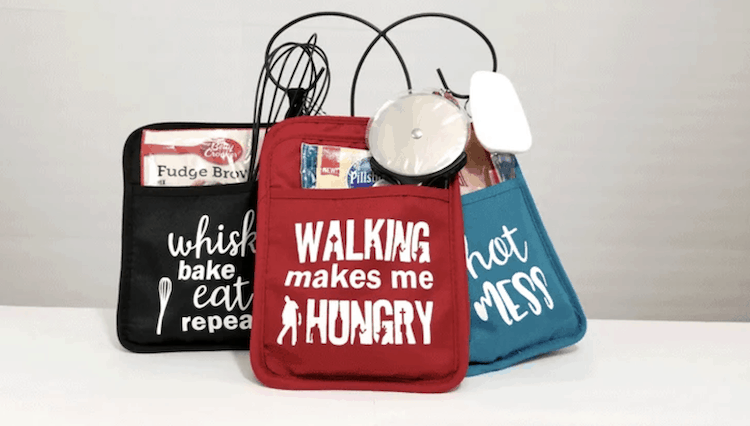 Any baker would be overjoyed to receive these awesome and fun oven mitts with lots of fun "punny" sayings on them. Not only would these make wonderful birthday gifts, they are also great for Cricut housewarming gift ideas!
Create your own punny oven mitts by following the blog post from Michelle J Designs.
14. Silhouette Art Frames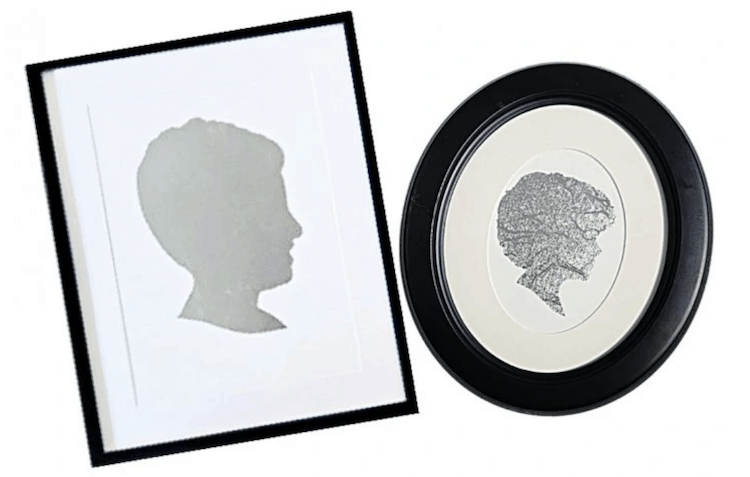 These silhouette art frames are so much fun to make! Have your subject "pose" for a photo and then turn it into a fun gift!
Check out how to make your own by following the blog post on The Analytical Mommy.
15. Cute Flower Pot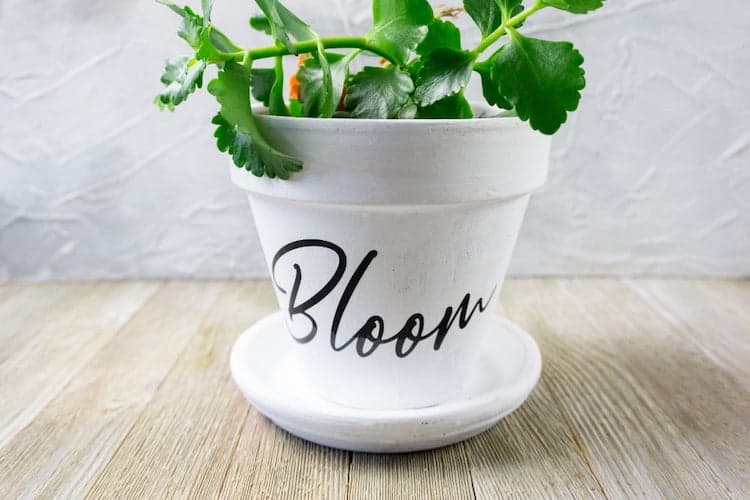 For the minimalist, this lovely little flower pot will add a touch of elegance to any room. This Cricut gift idea is perfect if you are looking or in need of an idea for last minute Cricut gifts.
Create this quick and easy last minute Cricut gift by following the tutorial from The Ottawa Mommy Club blog.
I hope that you find some inspiration for gifts from this list of DIY Cricut gift ideas.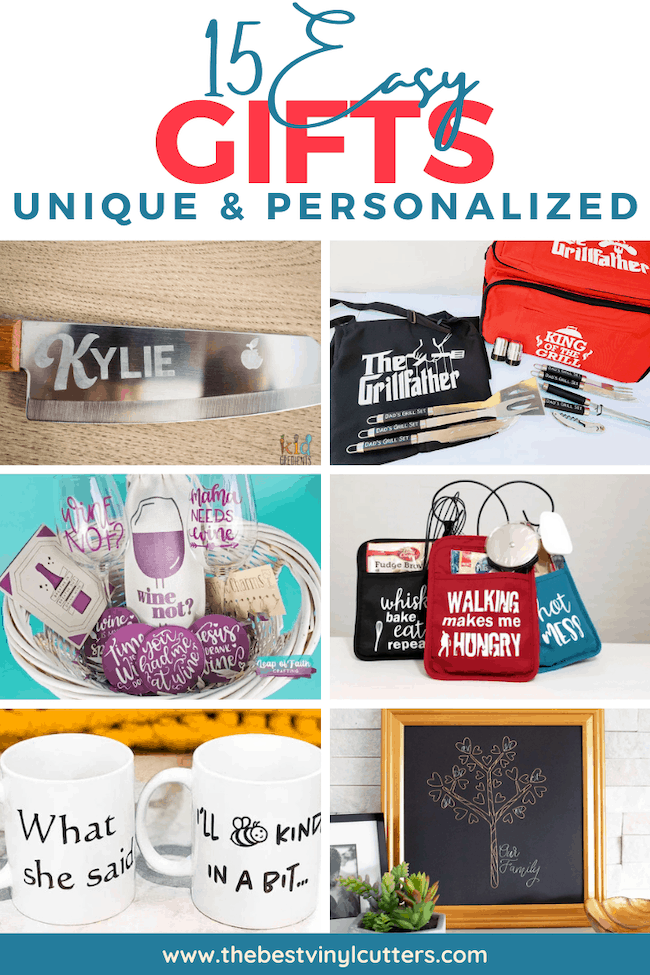 Which of these Cricut Gift Ideas are you going to make? Whichever gift idea you choose, we're sure that the recipients will be so excited to receive your hand-made gifts!