Want to lighten things up a bit this Father's Day? This toilet roll is sure to add a bit of surprise and laughter to the morning.
Whilst there is a multitude of Fathers Day craft ideas around on the web, this funny "Dad, I love the poop out of you" toilet roll is sure to be one of the most memorable gifts that the Dad of the family will ever receive.
Not only is this gift funny, but this Father's Day Project is also super duper easy if you have the right craft gear. In order to follow along with this tutorial, you will need a cutting machine, some HTV vinyl, as well a heat press.
Here are your easy-to-follow step-by-step instructions.
DIY Funny Father's Day Toilet Roll Gift
Find below the supply list and the steps to follow in order to whip up this super easy father's day craft project idea.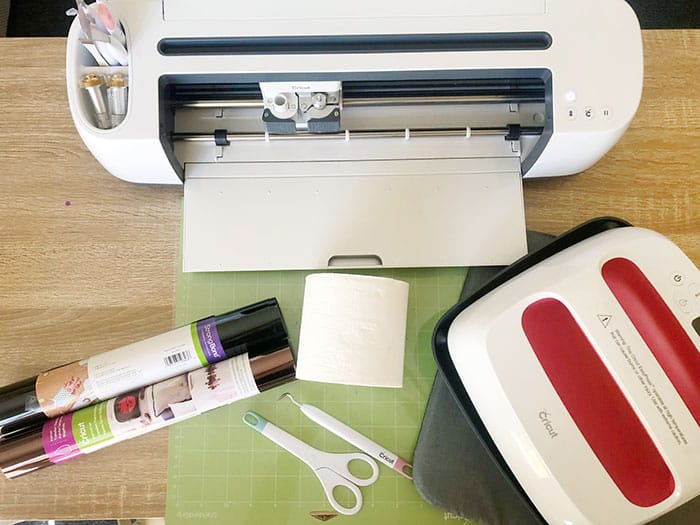 Supply List:
Fun and Easy Father Day Craft Step-by-Step Instructions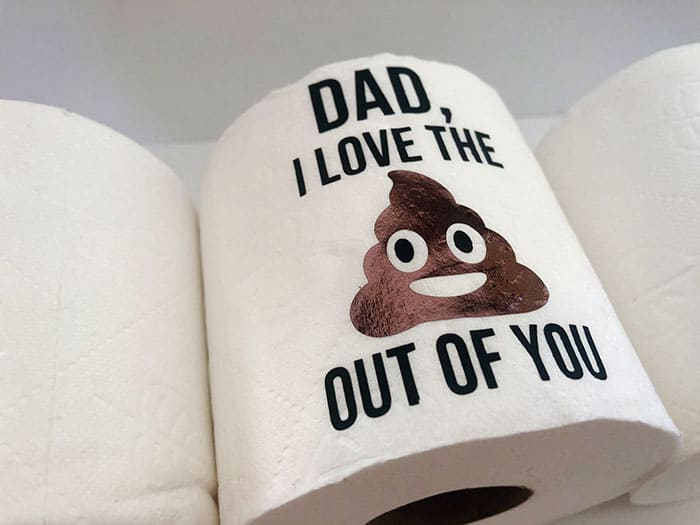 Find below our steps on how to whip up this funny Cricut Father's Day gift. It is really easy to do if you do have a cutting machine and heat press (see our clamshell heat press reviews here)- otherwise, you might have to get more creative.
Step 1: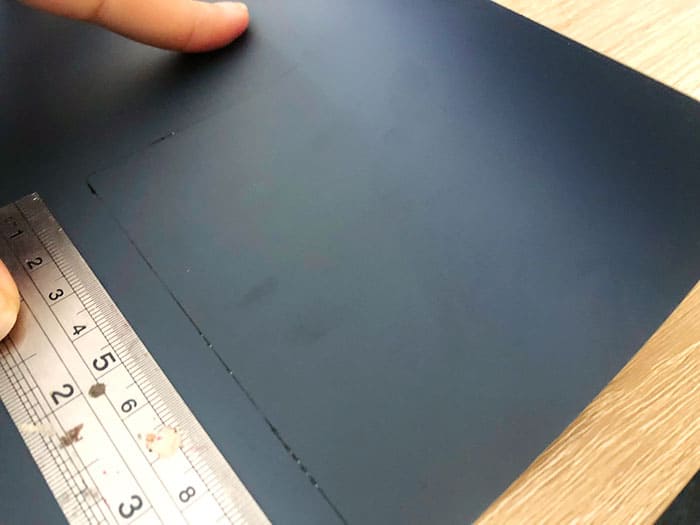 The first thing I recommend you do is to measure out the size of 1 square of toilet paper. I like to make quick score lines in my HTV (because it is black and you can't see pencil as well) before cutting (but you can also cut it on your vinyl trimmer).
Cut one piece from black for the words and eyes, and one from the brown vinyl for the poo.
Step 2:
Next, grab your SVG file (I purchased one from Etsy – which you can grab here if you wish). Upload your SVG file to Cricut Design Space and size it correctly.
Duplicate the SVG so that you can cut it out on black and brown vinyl. Because the image is fairly small I didn't bother to erase the bits on the duplicate square (for the brown vinyl) that I wouldn't need (such as the words and eyes).
Step 3:
Next, place them next to each other with a gap in between and "Attach" the two files together to ensure that they will stay in place. Click on "Make It"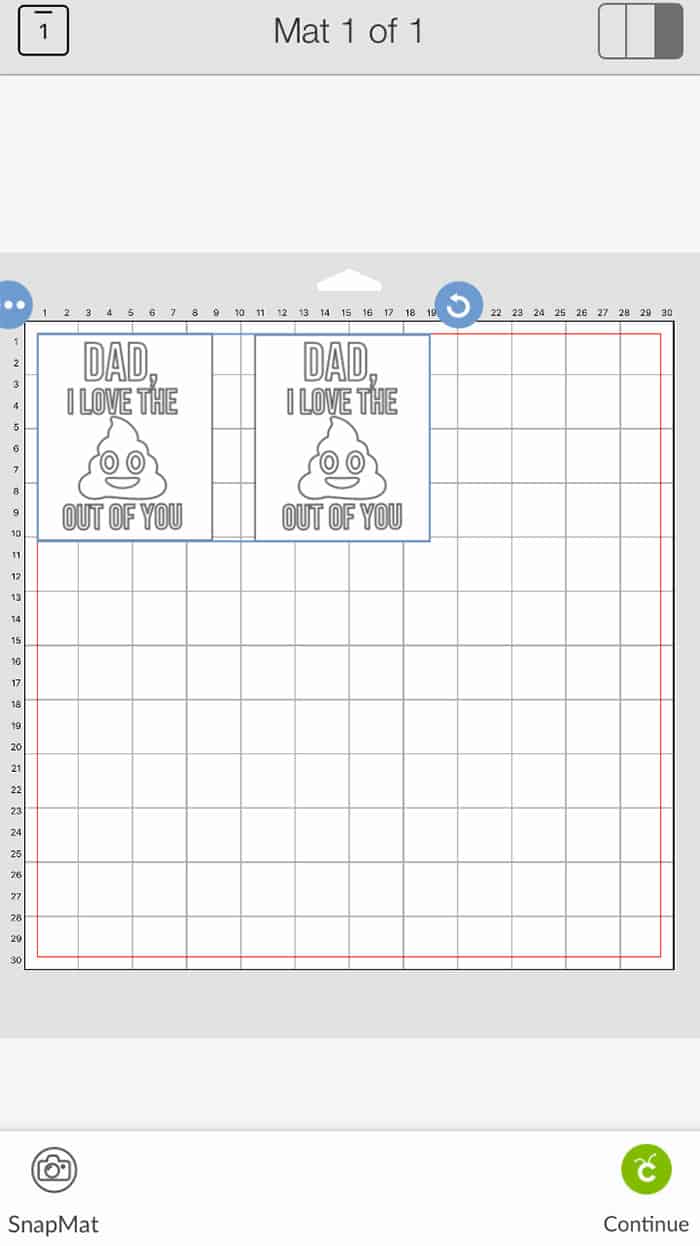 Step 4:
On the next screen turn on "Mirror". And then use the guide that you can see on your screen to place your black and brown cut out HTV squares in approximately the same locations on your mat.
Remember that you should place HTV vinyl with the SHINY SIDE DOWN on your green Cricut Mat.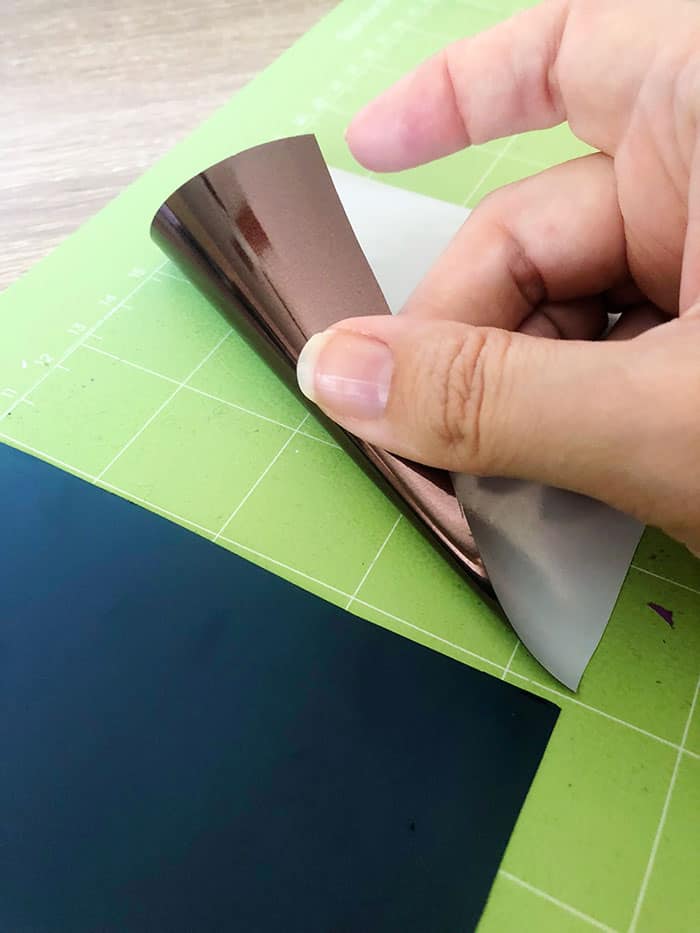 This is a great trick if you want to cut out multiple color vinyl on one mat. Which means that you will save time and because you pre-cut your required vinyl squares, you will also reduce wastage.
Next, simply select the type of HTV vinyl that you are working with from the materials list and cut away.
Step 5: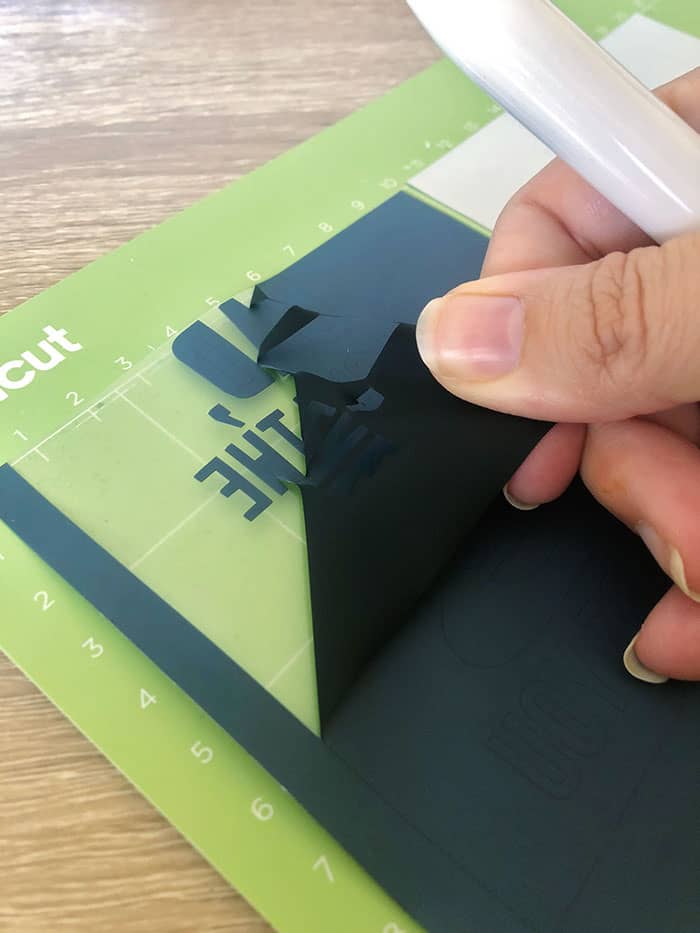 Once your pieces are cut, it is time to weed. You can learn more about weeding vinyl by reading our post here.
Step 6: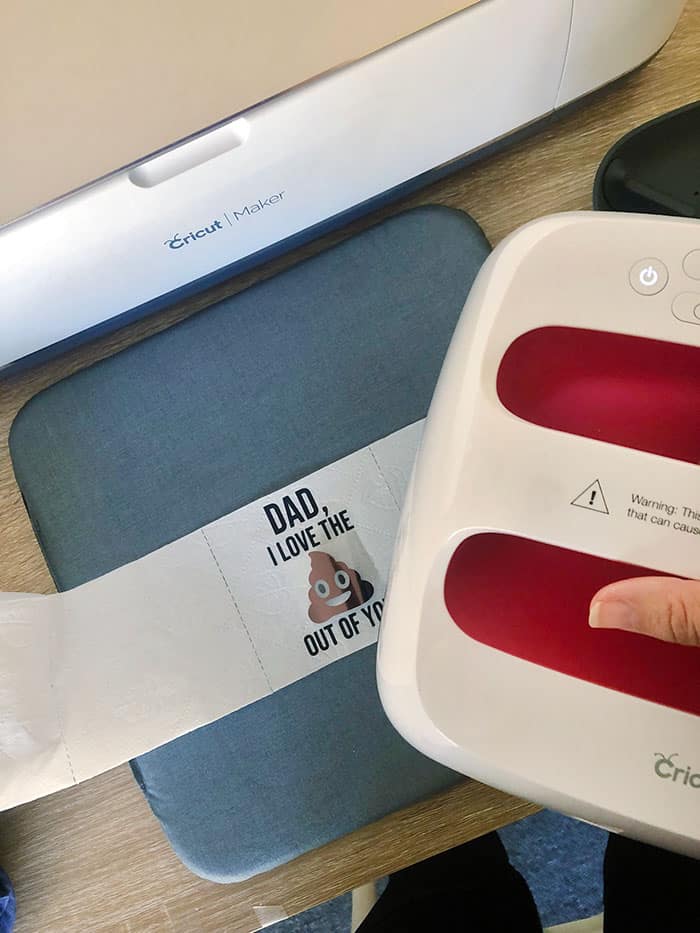 Now, heat up your heat press machine. Once it is warm enough, press your black vinyl onto the middle of one of the toilet squares. Let is cool down and then repeat the press for the brown "poo" piece.
Step 7: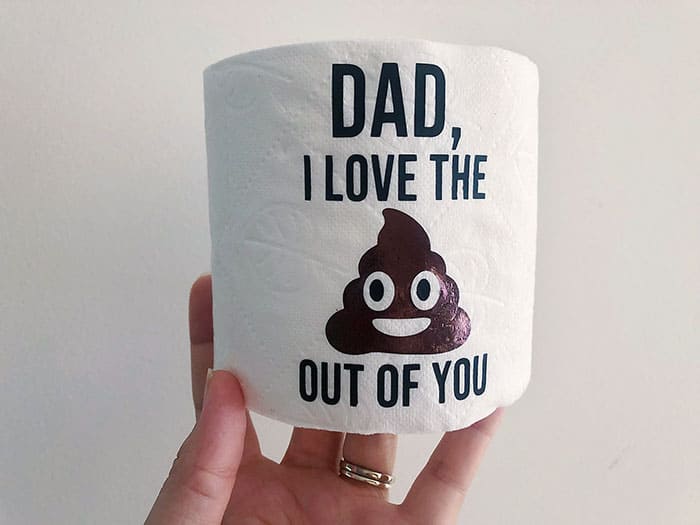 The last step, you will next to adhere to the toilet square back onto the toilet roll. You can do this with a bit of double-sided adhesive or if like me you don't have any on hand, just use a small piece of sticky tape. Looks pretty nifty hey!
Super duper easy to whip up guys. Funny thing though, none of my kids wanted to gift this to their Dad haha – they were all too embarrassed to do so. I wrapped up three toilet paper rolls (to be funny) and gave it to our 2-year-old to gift and then I added two gifts so that the other two girls each had a gift to give as well.
My husband had such a laugh! And it just really set a good mood for the rest of the Father's Day. I would love to know if you are brave enough to make one of these. Let me know in the comments below.
Till next time,
Samantha xxx
We have plenty of DIY craft tutorials on our blog here.
Want more ideas? Check out our post with more easy beginner Cricut Gift Ideas for Him! Or this Father's Day Cricut Mug with Infusible Ink – perfect for dad!