Chasing ideas of what you can make with your Cricut?
So you love your Cricut machine, but after a while ideas dwindle down, and whilst you itch to make something, you just don't know what you want to make next.
This is where our Cricut Project round-up post comes into play. We asked all our favorite Cricut craft bloggers to share their favorite Cricut Projects with us. And we have been truly impressed with all of the creative ideas that came out of this collaboration.
From earrings to quilts, to DIY signs, felt flowers, cord keepers and so much more.
We hope that these beautiful Cricut Project crafts will help inspire you to get back behind that craft table and get creating.
Cricut Project Ideas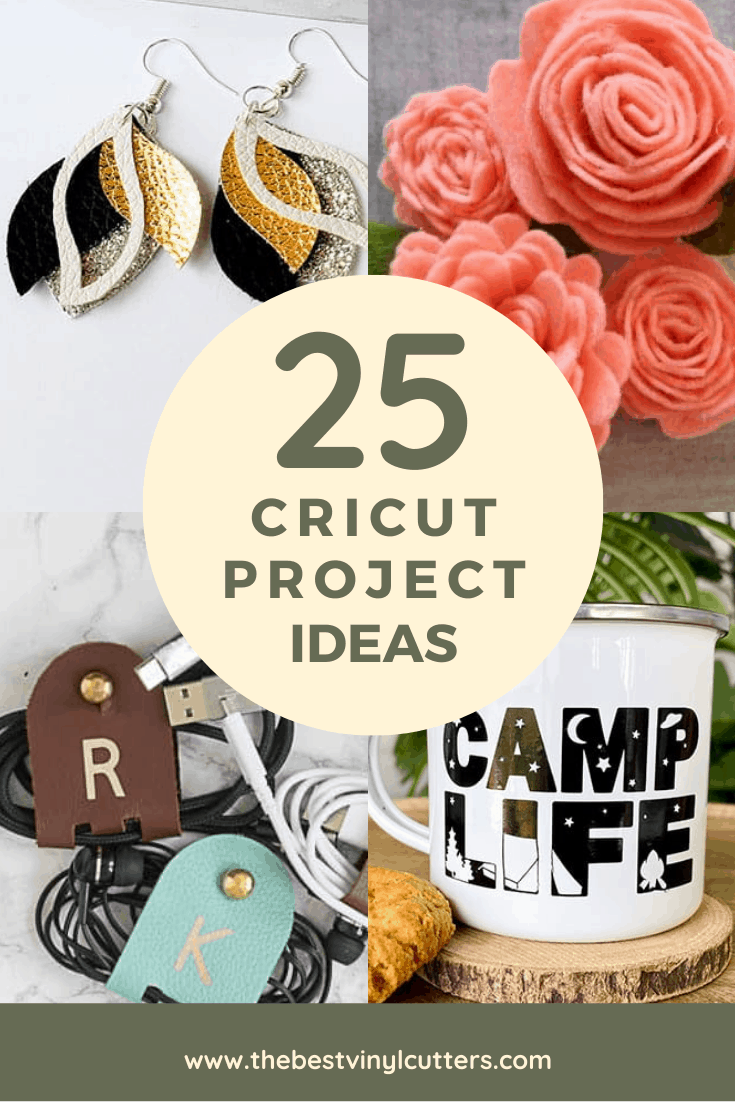 We wanted to round up some beautiful inspirational Cricut Projects from around the web, to show you what you can make with the help of a Cricut Machine.
1. Create Funky Canvas Shoes

Got a plain pair of shoes that you want to make more interesting? Why not create a cool pair of canvas shoes by decorating them with HTV!
You can see how we created these funky pair of shoes by visiting our blog post.
2. Personalize Your Camp Mug (or any mug!)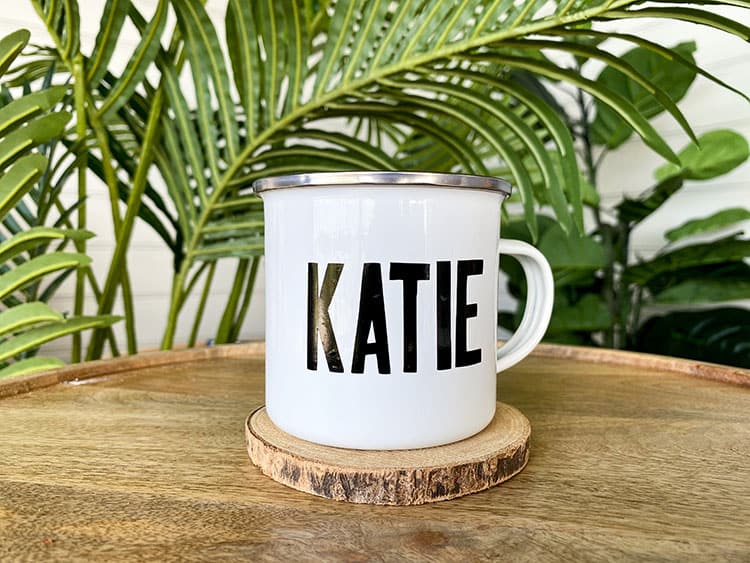 If you are heading off camping and want to make sure you know just which mug is yours, then this tutorial is just for you! You can even use these steps to create your own design for any type of mug. See how to make it here.
3. Gorgeous Faux Leather Earrings

These earrings are so pretty and make awesome gifts. The best part is that they are super easy and quick to whip up.
Learn how to create your own earrings by following our step-by-step tutorial.
Want to work with leather? Here are more Cricut leather projects to get your creative juices going.
4. Create Your Own Gift Box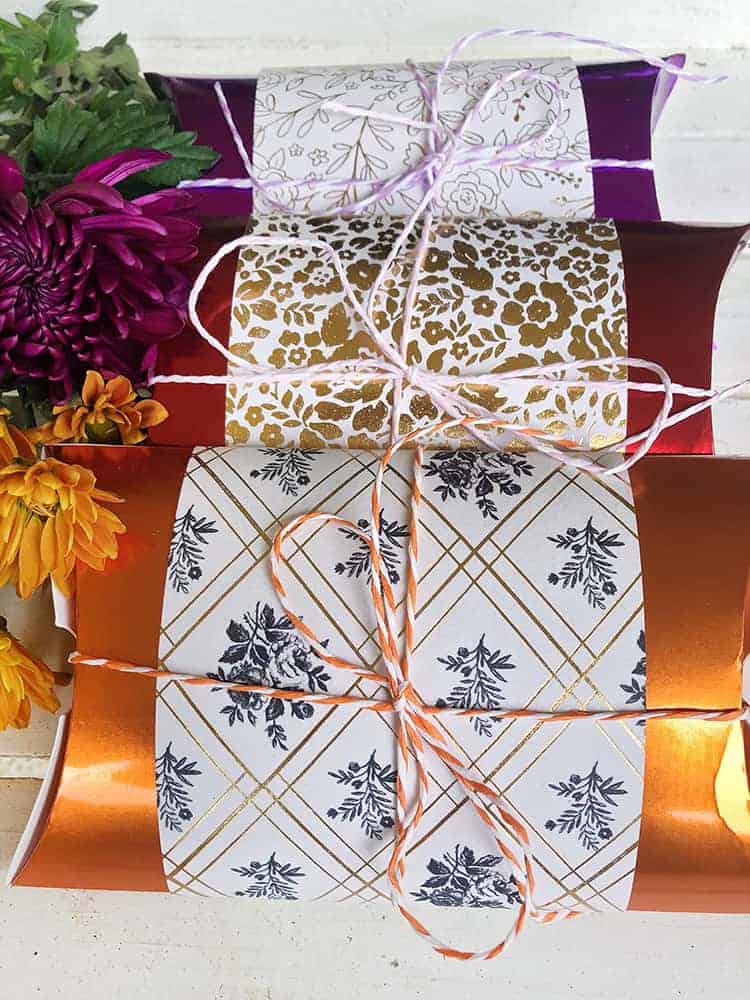 Did you create beautiful earrings? Or maybe you have another small gift to give?
Create this very easy gift box using your Cricut machine! Super cute and makes the gift even more special and unique.
5. Create beautiful DIY felt flowers with your Cricut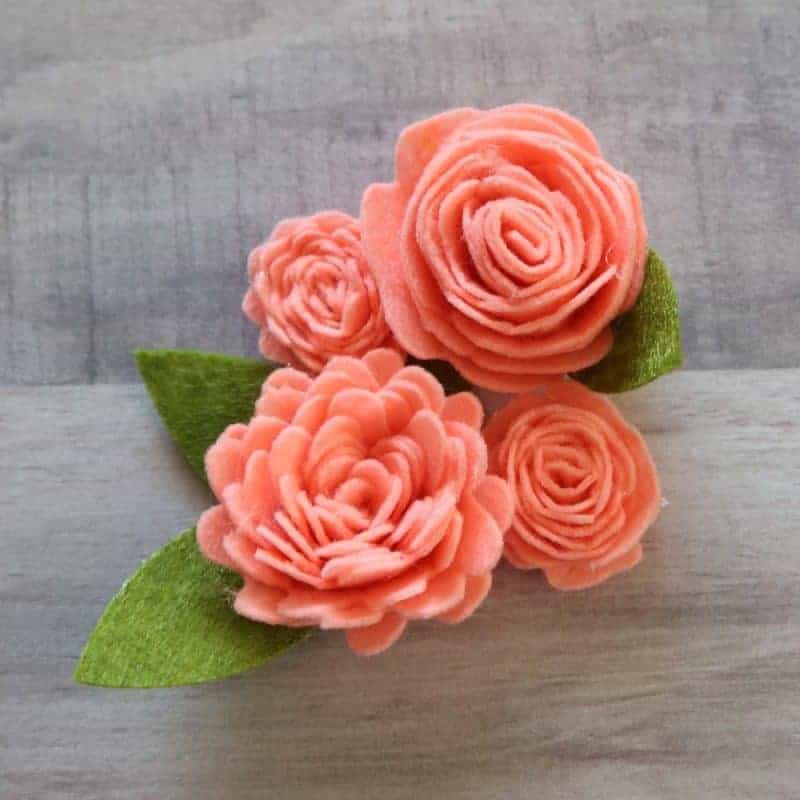 Michelle from Weekend Craft shows us how to create these beautiful felt flowers. I love the texture and dimension of these beautiful flowers.
Hop over to see her great tutorial as she walks you through the steps of using the Cricut Machine together with some Cricut felt in order to whip up these sweet blooms.
Love the idea of working with felt? We have a post full of over 25 felt Cricut projects that you can create.
6. DIY Monogrammed Leather Cord Keepers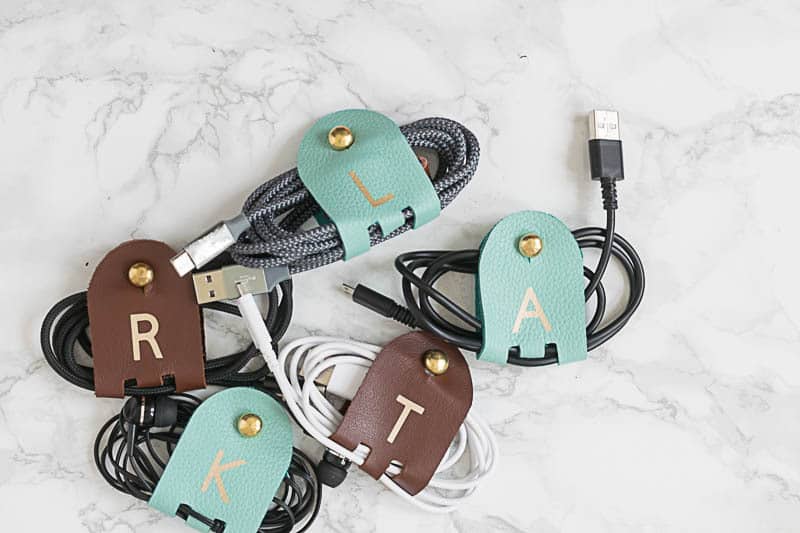 What a super nifty idea by Lynn from Nourish and Nestle. If you love traveling like me, you will know what a headache it can be to keep cords organized.
This is a brilliant way to not only keep them tidy but to make it super easy to identify which cable belongs to which member of the family!
You can click here to get the full tutorial.
7. DIY Leather Wallet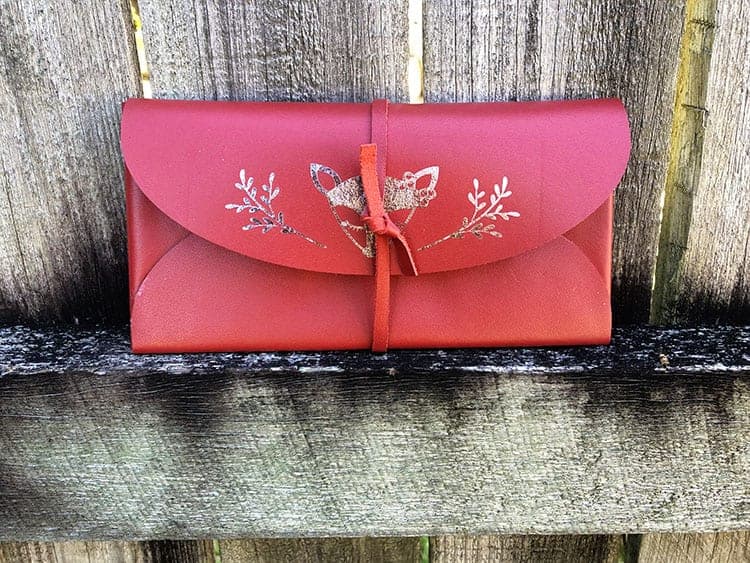 If you are new to cutting leather with your Circut then this is the perfect project for you. Once you have created this DIY leather wallet you can even add your own HTV decal or design. Get the full tutorial here!
If you are new to the world of the EasyPress, you can find a great tutorial on how to get started with the EasyPress 2 here.
8. DIY Cake Topper

Nothing takes a cake to another level than an awesome cake topper. Learn how to create your own cake topper using your Cricut and cardstock.
This project is so quick and easy to add that extra something to your cake!
If you love working with cardstock, you can also find additional cardstock ideas for Cricut projects here.
9. Customize a Fabric Kitchen Apron

I really do love this idea as it is such a great but simple way to make a special gift for the cook in the family!
Learn how to customize a kitchen apron following our tutorial so you can make one for that special cook in your life!
10. DIY Earrings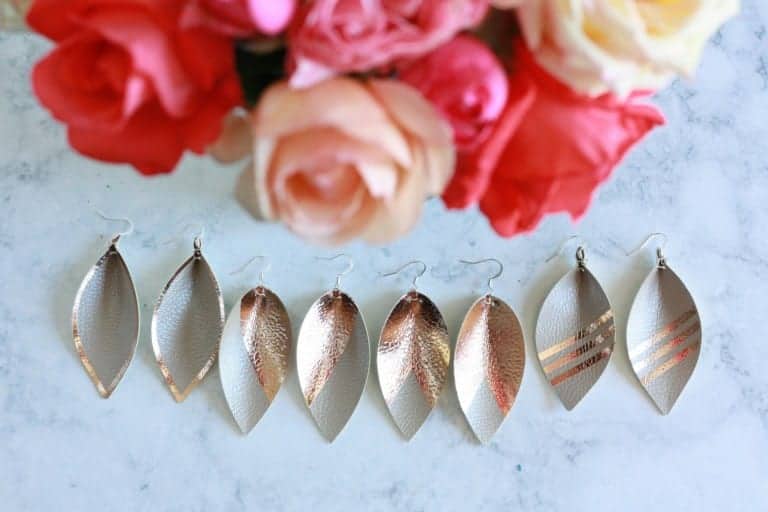 Why buy earrings, when you can make some unique pieces! These would make fabulous gifts as well. Jenny from Everyday Jenny shares her steps to help you create these DIY faux leather earrings.
Make sure to have your Cricut cutter, Cricut Faux Leather Pebbled, some foil iron-on in rose gold, and earring hooks on hand.
11. DIY Cool Tshirt using Infusible Ink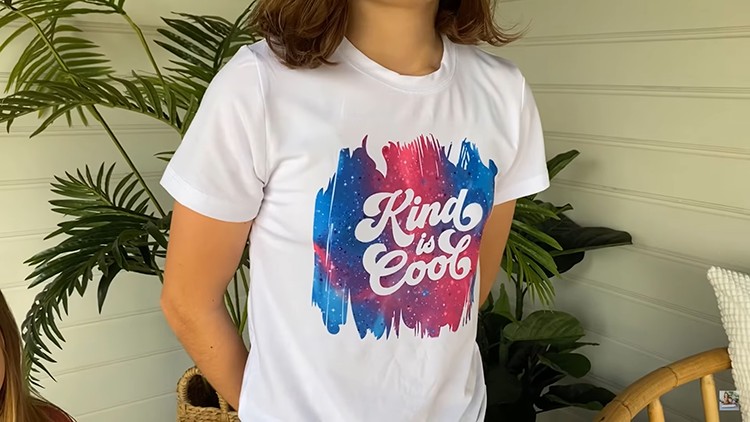 I love creating unique t-shirts for the kids and usually do use HTV but I must admit that using infusible ink is just amazing!
Learn how to use infusible ink and create a super cool t-shirt that your kids are sure to love!
Bonus: This shirt is perfect for beginners! If you are new you can find other easy Cricut projects to make here. Or learn how to add Infusible Ink to a gray t-shirt here!
12. Make your Own Sticker Planner Sheets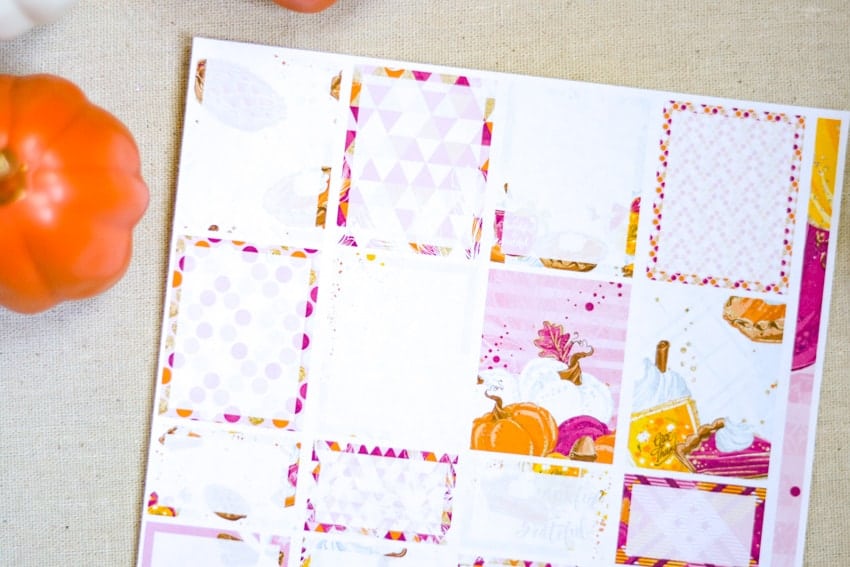 Here is a lovely super quick and easy Cricut project for you all. Super easy because the lovely Alex from Three Little Ferns actually includes this sticker PDF sheet in her tutorial. So all you have to do is download, upload, and create!
Hop over here to find her sticker sheet as well as some instructions on how to whip up your own planner stickers.
13. Organize Your Pantry with DIY Jar Labels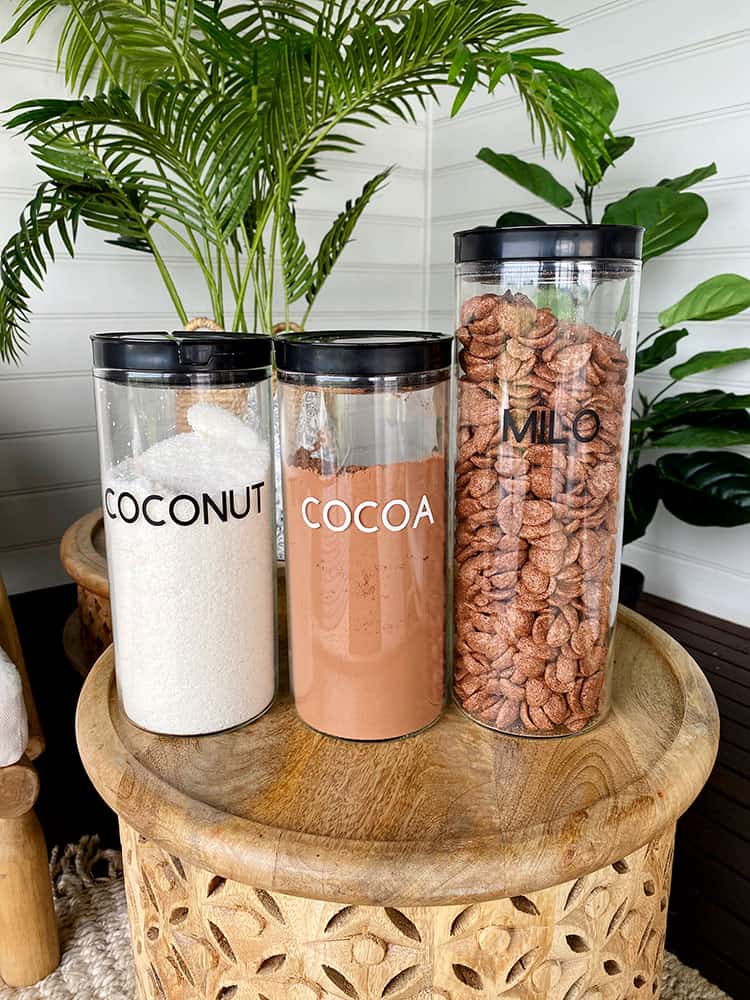 With these DIY pantry jar labels, you will never make the mistake of using the wrong ingredient when baking. They are a great way to make sure you can see at a glance just what is in the pantry.
Make your own adhesive vinyl labels by following our tutorial.
14. Create your Own Custom Tee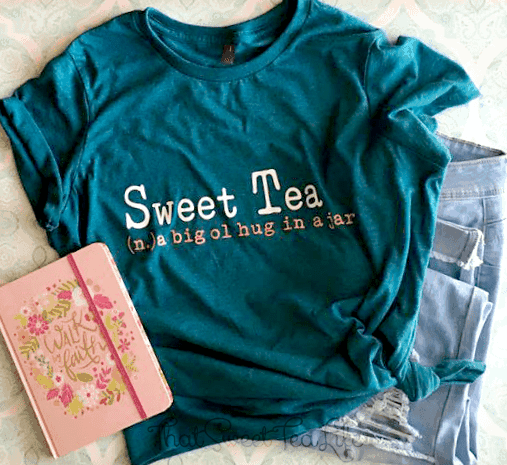 Now we all know that we can make custom tee's with our Cricut machine right!? I think it is one of the most things you can possibly do, not to mention one of the most rewarding.
If you haven't dipped your fingers into the art of custom t-shirts yet, hop over to this fabulous tutorial from Thea at That Sweet Tea Life!
You can also click here to see which blank shirts and heat transfer vinyl we recommend.
15. Make your own Wooden Bookmark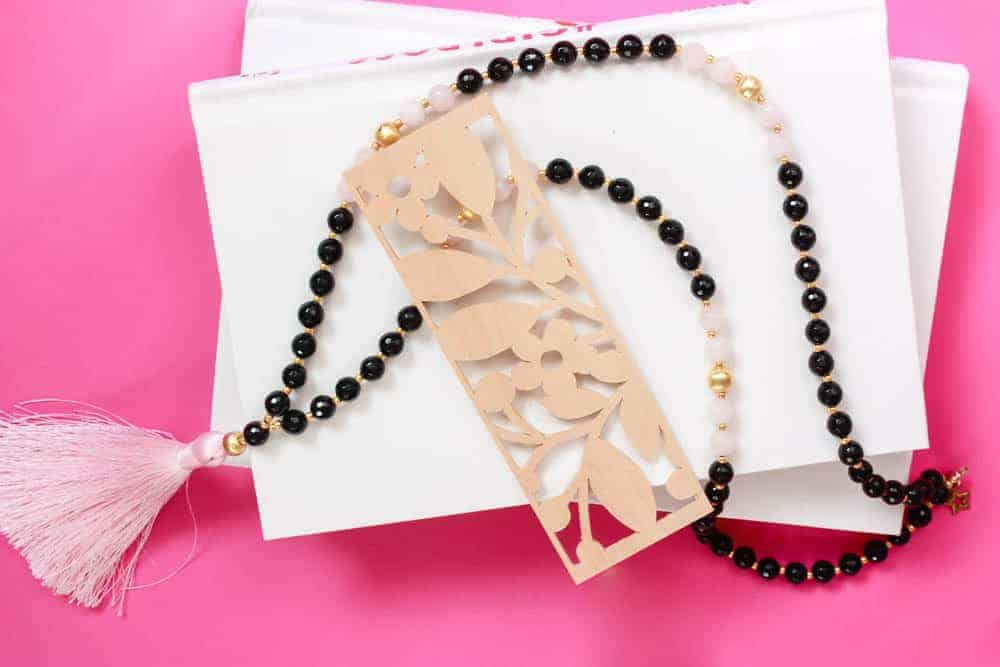 Amber from Amber Oliver shares her tutorial on how to whip up this stunning wooden bookmark. What a brilliant gift for yourself or for anyone you know that loves reading books. She used the Cricut Maker together with the knife blade in order to cut this intricate bookmark out of wood.
I loved all the helpful tips that she shares about what to expect as you work on a medium such as wood. Hop over and have a read!
16. Customize a Serving Tray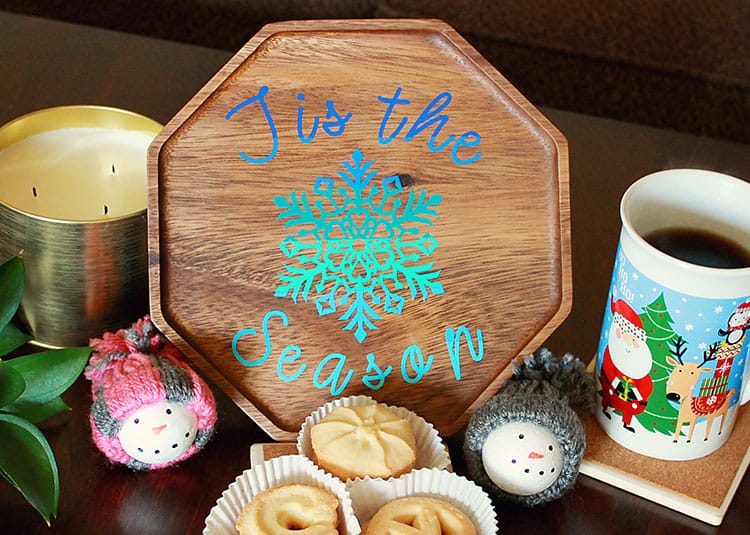 This is a great way to theme your serving tray for the occasion as you can simply remove the vinyl for the new theme. But these also make awesome gifts.
Use your Cricut machine and some adhesive vinyl to create your own personalized servicing tray. See the tutorial here.
17. Learn How to Etch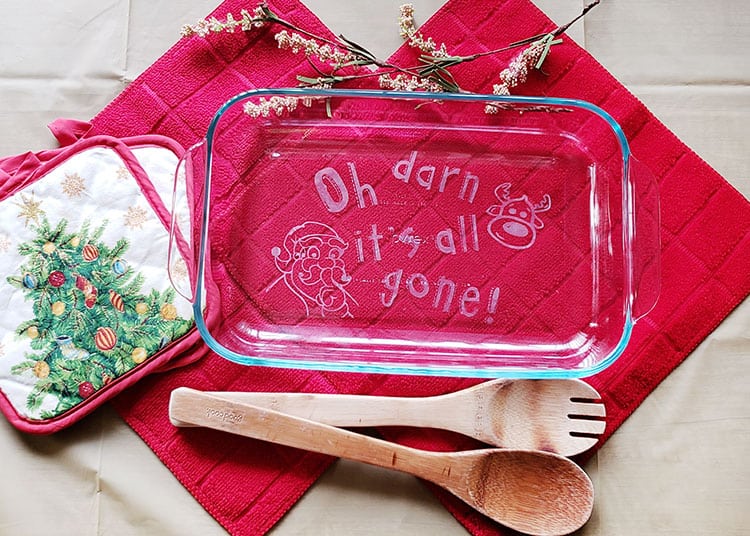 If you want to give etching a try then this is a really great tutorial to get you started!
Create this casserole dish which is sure to make everyone laugh when finishing off your delicious offering!
18. Make your own Quilt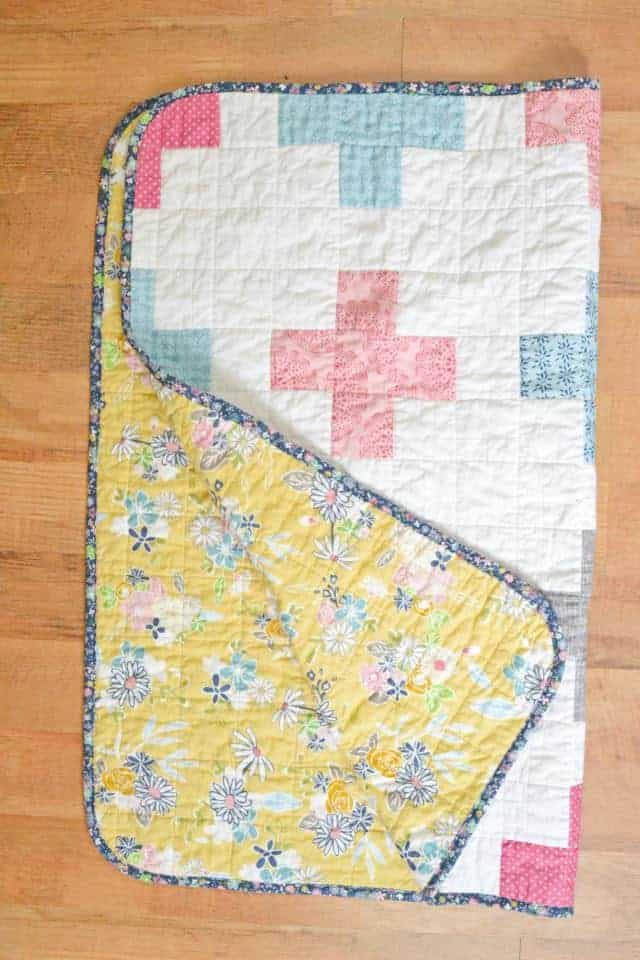 How many of you are aware of the fact that the Cricut Maker is the perfect machine to cut fabric. It also includes loads of sewing patterns as well. It doesn't get easier than that!
Heather from Heather Handmade walks us through the whole process of what you need to do in order to create this stunning quilt.
Note: You will need to have a Cricut Maker in order to follow along.
If you love this tutorial, you will most likely love our post full of fabric Cricut project ideas.
19. DIY Infusible Ink Puzzle

Such a cute way to make a new and only puzzle! Using infusible ink, puzzle blanks and your Cricut machine create a personalized and unique puzzle that will make super cute gifts! Follow the full tutorial here.
Read our Ultimate Beginners Guide to Cricut Infusible Ink to learn more!
20. DIY Wooden Sign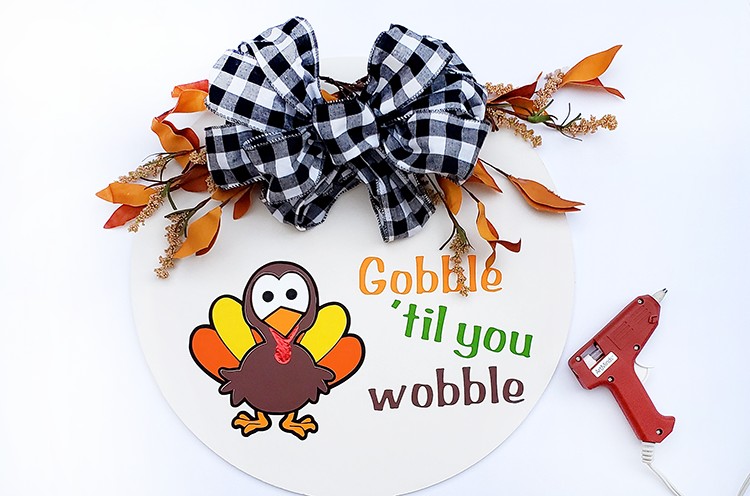 We created this wooden door sign for Thanksgiving but you could use the steps in our tutorial to create a wooden sign for any occasion.
Love Signs? Here is our blog post full of stunning wooden Cricut sign ideas.
21. Make your own Take-Out Boxes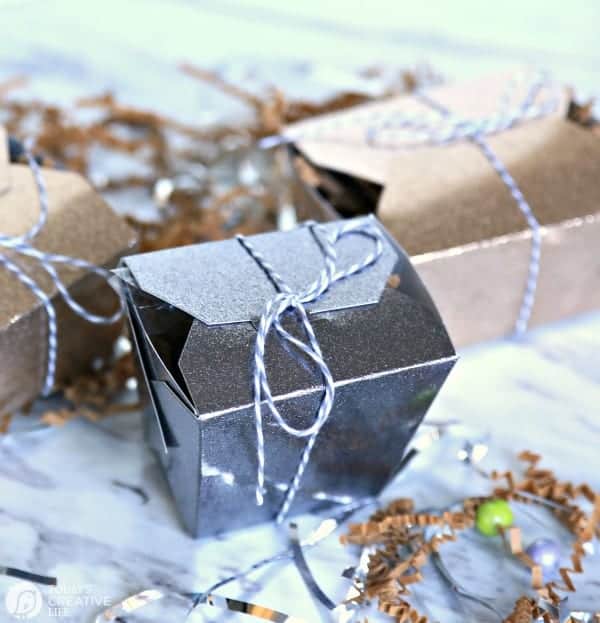 Kim from Today's Creative Life has a brilliant tutorial for you. She shows you how to make your own take-out boxes – brilliant for so many different things, from party boxes, to gift boxes, to wedding favor boxes and more!
Her tutorial is centered around learning how to use the Cricut scoring wheel, so not only do you learn to create a box with your Cricut machine, but you also get to learn how to use the scoring wheel as well.
22. Create a Super Cute Easter Wreath

If you are looking for an easy project to get you started with your Cricut machine, then this is perfect to get you started! Learn how to make a personalized wreath using HTV and adhesive vinyl.
You can see the step-by-step tutorial here.
23. Make a Custom Address Plaque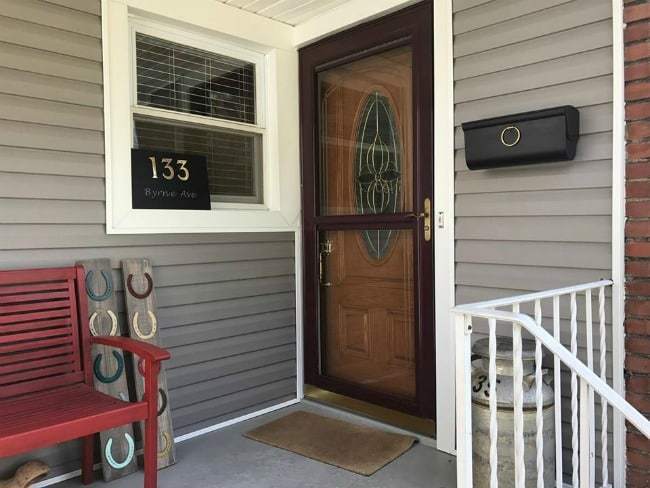 Want to make the entrance to your home a bit more personal? Kandice from Just the Woods shows us how to create this beautiful custom address plaque in only 6 steps.
You will need a scrap piece of wood, some metal numbers, some foam pouncers, and of course your trusty Cricut machine.
24. DIY Valentine's Cards with Crayons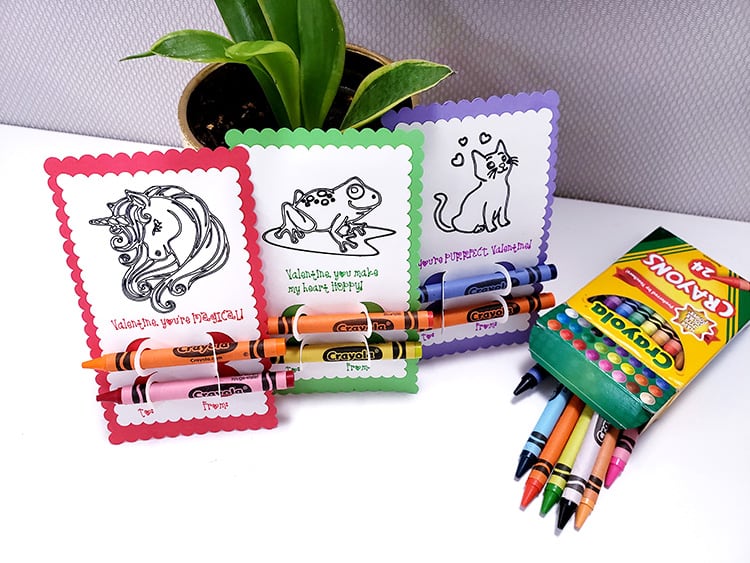 Are these just not the cutest cards for little ones for Valentine's Day? Although these have a valentine's theme you could even create these as party favors with your own unique message.
Follow all the steps in the tutorial to learn how to whip these up!
25. DIY Learn How to Tie Your Shoes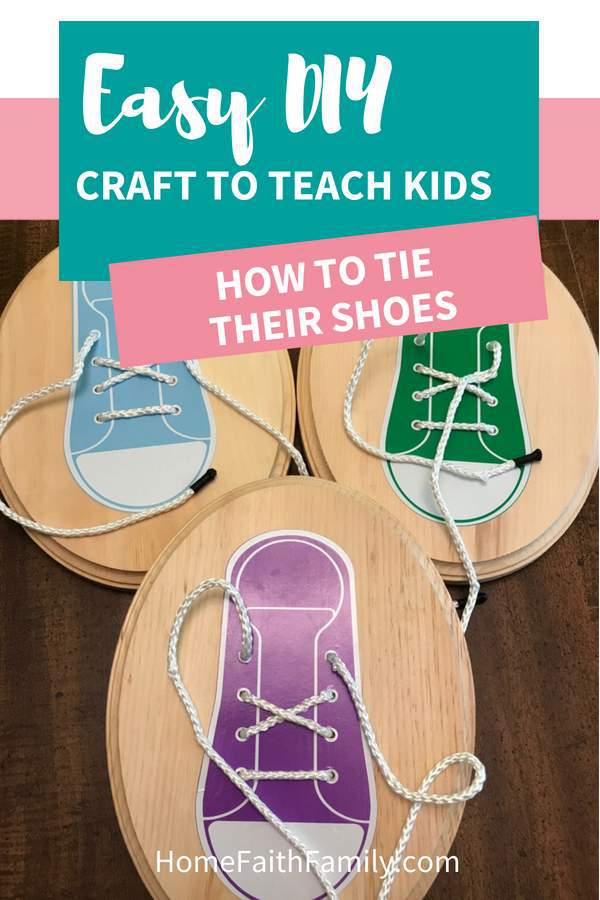 For our last Cricut project idea, we wanted to share this incredibly brilliant DIY. Micah from Home, Faith, Family shows us how to create these clever "learn how to tie shoelaces" project.
I have a daughter who is currently struggling with this kill, which is probably why I'm so excited about it! So clever. If you have young kids, this is a must-do!
We hope you have found some great inspiration for your next Cricut project! Please leave us a comment below and let us know what you will be making next.