Cricut machines are such a fantastic invention! You can make so many fun Cricut vinyl projects and crafts with them. 
We've been obsessed with using vinyl on our crafts lately and it's so easy to see why! We know you'll love this list of the top 15 Cricut projects with vinyl. From cute to elegant Cricut vinyl ideas, they will give an instant upgrade to any craft or surface!
15 Cricut Projects with Vinyl
In this post, we share 15 Cricut Vinyl Projects to show you what you can make with your Cricut machine and some vinyl. If you don't own a Cricut here, then this blog post is for you: what's the best Cricut machine?
1. DIY Reverse Canvas Sign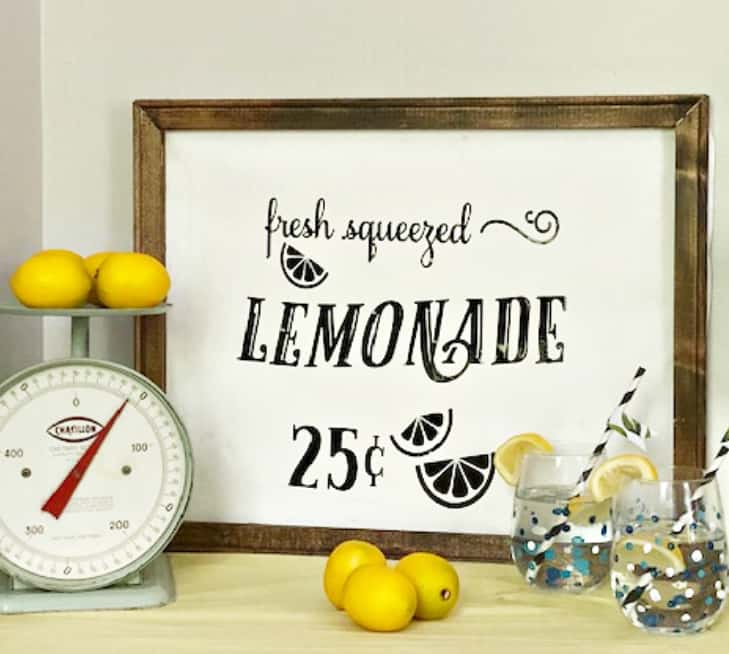 Who doesn't love a good farmhouse sign!? This fresh lemonade sign is easy to make and will definitely be a focal point to your summer decor! This is a great tutorial by Our Crafty Mom to see how to create Cricut wood projects with vinyl.
Not sure what type of vinyl to buy for this project? Here is a list of the best adhesive vinyl to buy currently.
2. Create a Lost Sock Laundry Room Sign

We love a good pun and this DIY lost socks sign is 'toe-tally' adorable. See what we did there? Andrea from Salty Canary shows us just to make this Cricut projects with permanent vinyl'. See the full tutorial here.
3. Whip Up an Oven Mit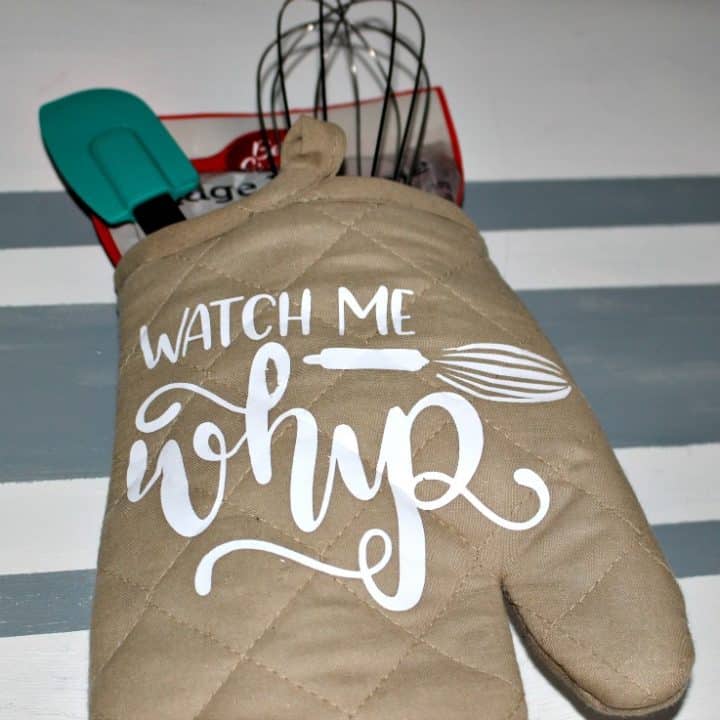 How FUN is this oven mitt!? This will make a great gift for all your baking friends…or just 'whip' one up for yourself! This is another great tutorial from Our Crafty Mom which you can see here.
First time working with iron-on vinyl? Click here to find the best HTV for your project. You can also find a list of other simple Cricut projects to make here.
4. DIY Knockout Tile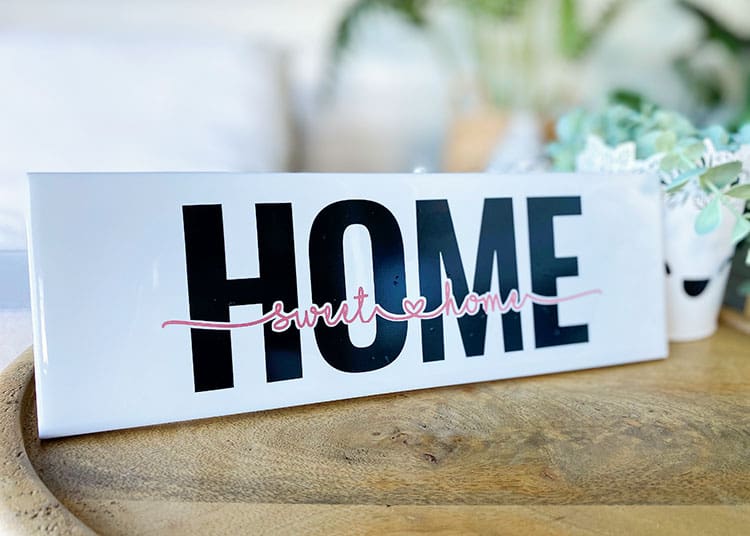 With the offset feature in Cricut Design Space, making knockout text has never been easier!  We love these personalized Knockout Text Tiles that make really lovely gifts for loved ones.  You can create your own by following our tutorial here.
5. Create Your Own HTV Shirt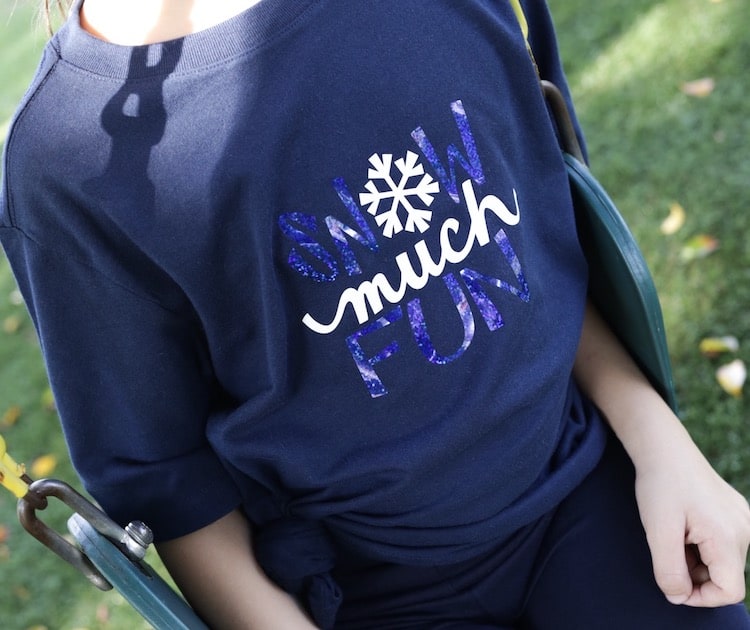 These sparkly DIY shirts are a great craft to do with your whole family. Make one in every color for each member of your family! Head on over to April's blog to see how she made this tee.
6. And Relax….Make Your Own Calming Jar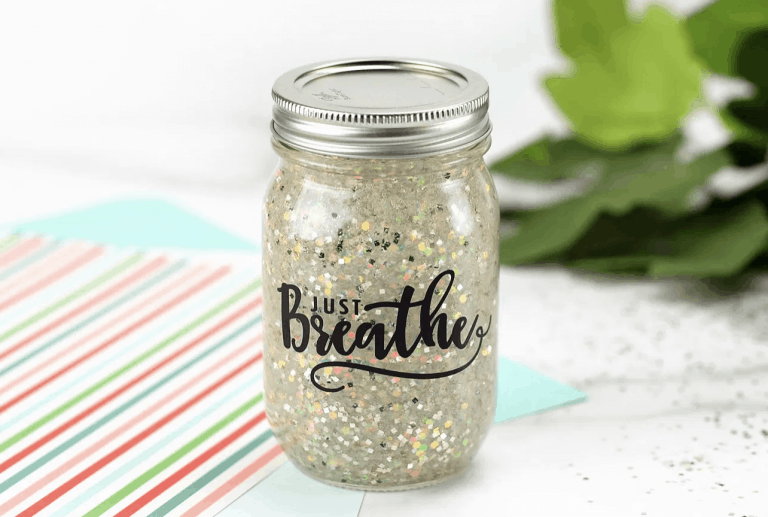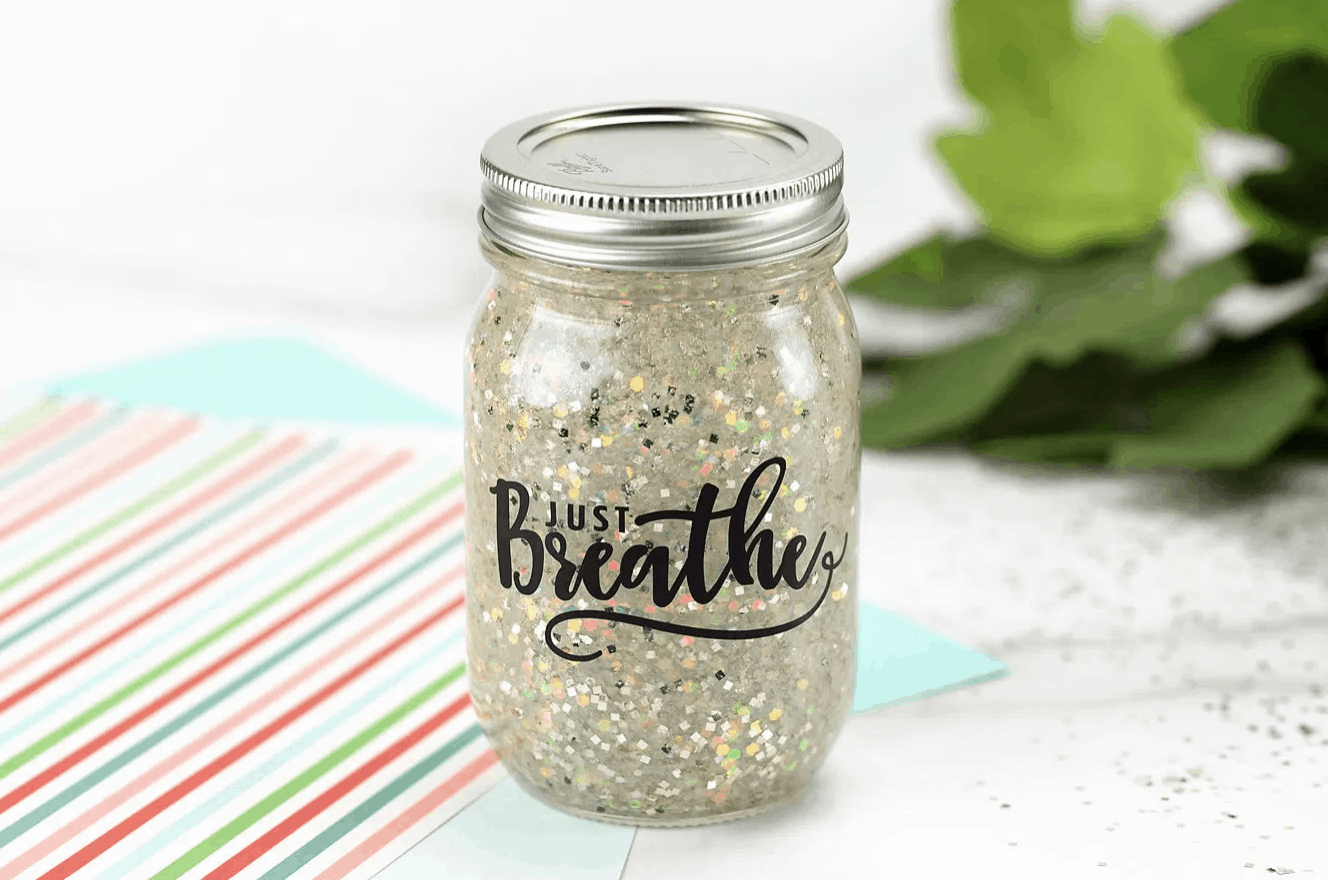 Sometimes we need a little stress relief. Zen out with this mystical and tranquil calming jar. Follow the instructions on the jar and 'just breathe'. Here is how you can make one for yourself.
7. DIY Personalised Wine Gift Bag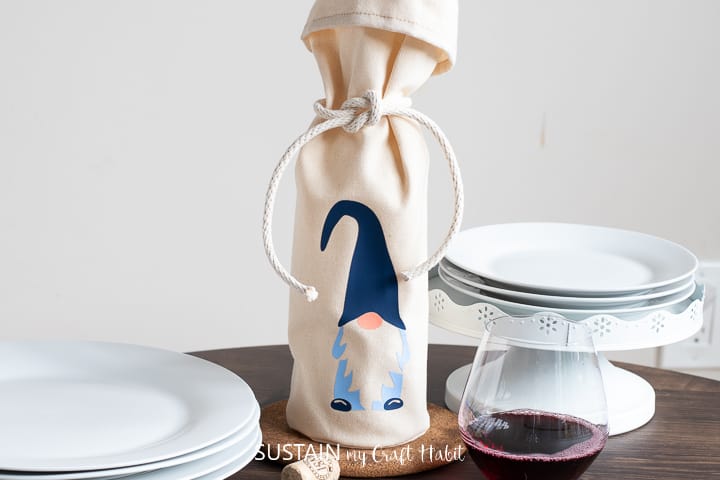 Whether you're making these as Christmas gifts or giving them to a friend who loves to garden, you'll definitely get some laughs out of the recipients. We 'gnome' they're going to love it!
Sonja and Jane from Sustain my Craft Habit walk you through the steps in their tutorial.
8. DIY Monogram Picture Frame
Your room will look instantly classy and elegant thanks to this easy tutorial for a monogrammed frame. You can easily change the papers out every month, too! See the full tutorial here from Mission To Save.
9. DIY Harry Potter Lightning Bolt Buttons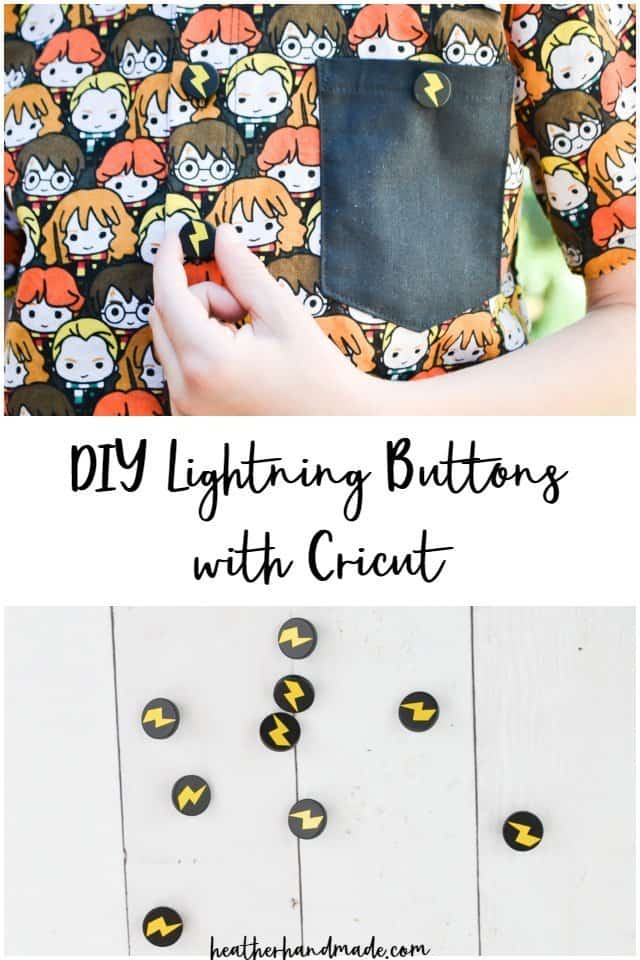 Grab your crafting wand and show your love for the Harry Potter franchise with these magical DIY lightning buttons! Heather Handmade shares her steps in her tutorial post.
10. Create a Wood Slide Wreath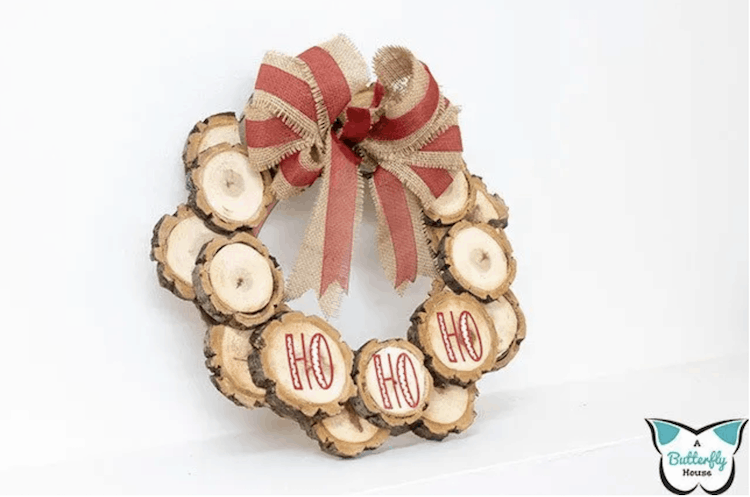 If you love an outdoorsy, rustic look in your decor, try this tutorial for a gorgeous DIY wood slice wreath. Make them for all seasons! See just how Lindsay made this by following her tutorial on A Butterfly House.
11. DIY Wedding Card Box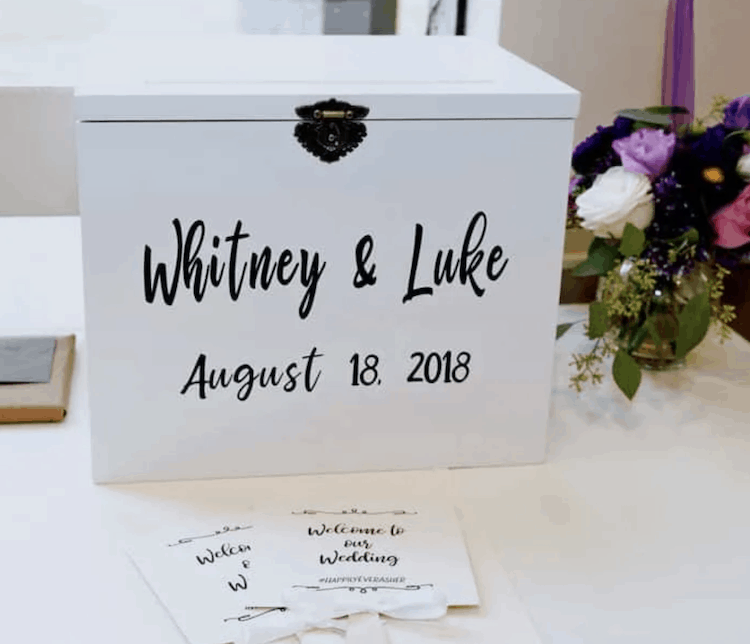 If you're newly engaged (congratulations!), try this budget-friendly DIY wedding card box tutorial. It's a beautiful decoration for your wedding table and will allow guests to deposit their cards in a safe place. Follow Toni's instructions here on her detailed tutorial.
12. Add Personalization with a Monogram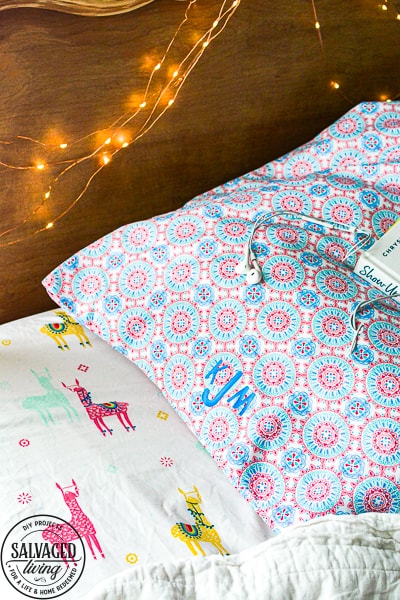 If you're new to using a Cricut machine or are looking for a quick and easy craft, try this easy monogram tutorial. The options for what you can use it on are endless! Make this super quick project by following Kim's tutorial.
13. DIY Christmas Decoration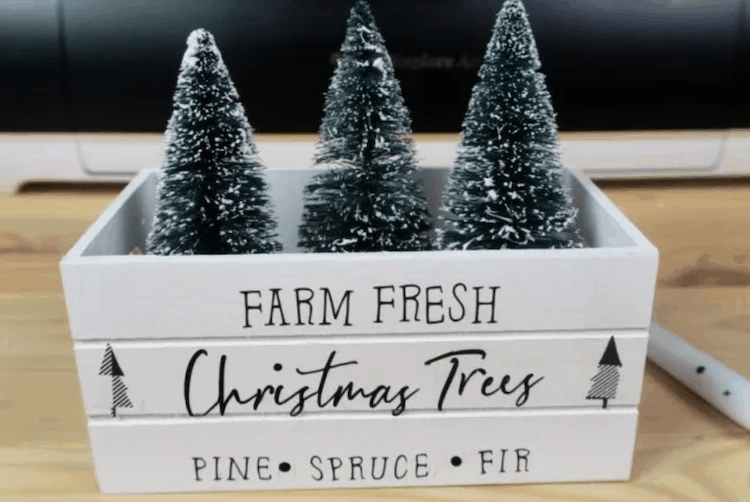 When the holidays roll around, break out this adorable farmhouse-inspired crate! We love the rustic, natural vibe honoring the different types of Christmas trees! Create your own by following the tutorial by Scrappy Geek here.
14. Create Super Cute Coasters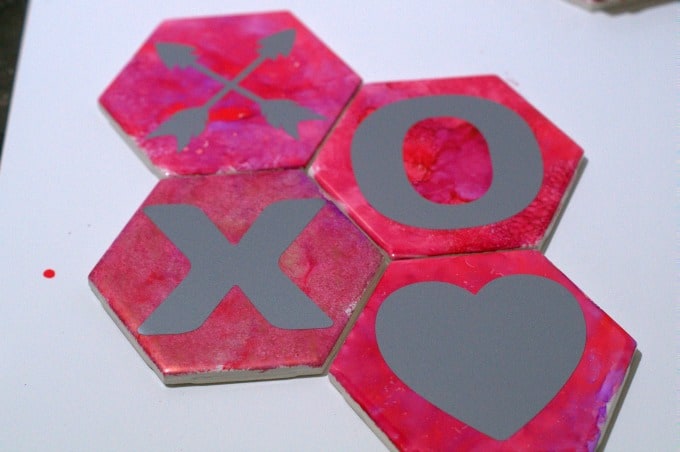 Keep spills at bay with these flirty DIY hugs and kisses coasters. They make great gifts, too! Follow Greta's tutorial here.
15. DIY Back to School Sign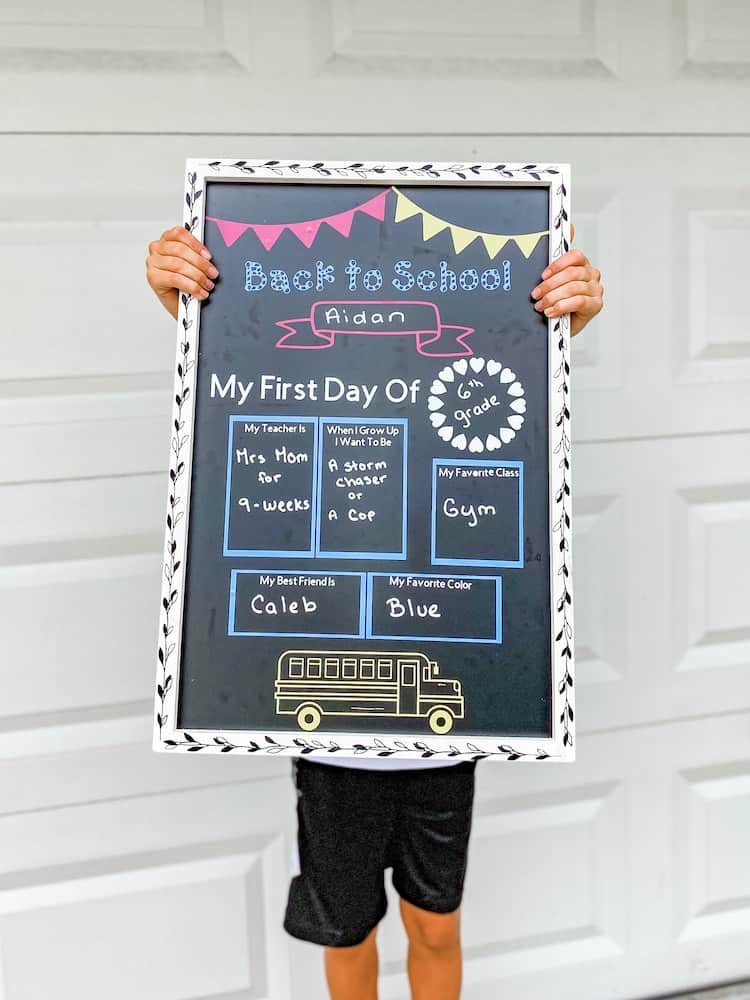 When it comes time to start a new school year, these DIY back-to-school signs will be the perfect way to start the year off on a happy note! See the full tutorial here on The Mommyhood Life.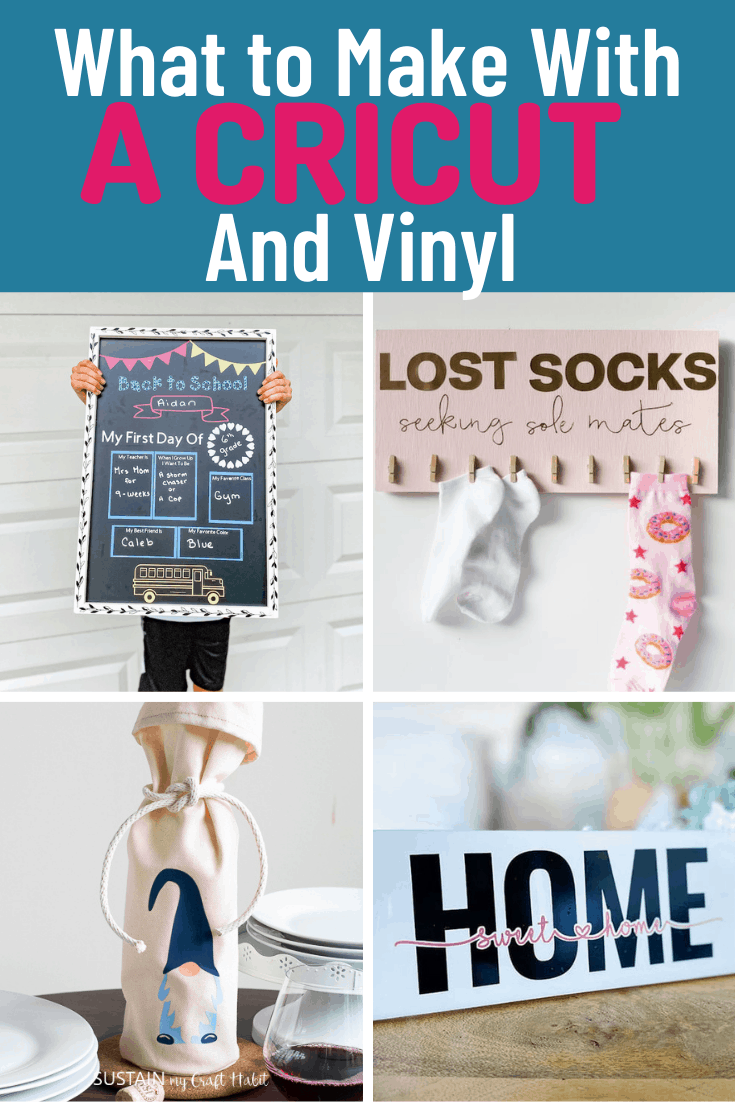 We can't wait for you to try out some (or all!) of these amazing DIY Cricut projects using vinyl. Your crafts are going to be beautiful and you'll have a blast while doing it!