There's no better time than now to learn how to make acrylic Cricut key chains!
Best of all, these can be great gift favors during special seasons such as Valentines Day. Create one for each loved one or create identical ones for your child's classroom – they will love to hand these out as gifts. They also make great teachers gifts as well.
Making key chains with Cricut is super easy and loads of fun, this is a perfect craft for beginners.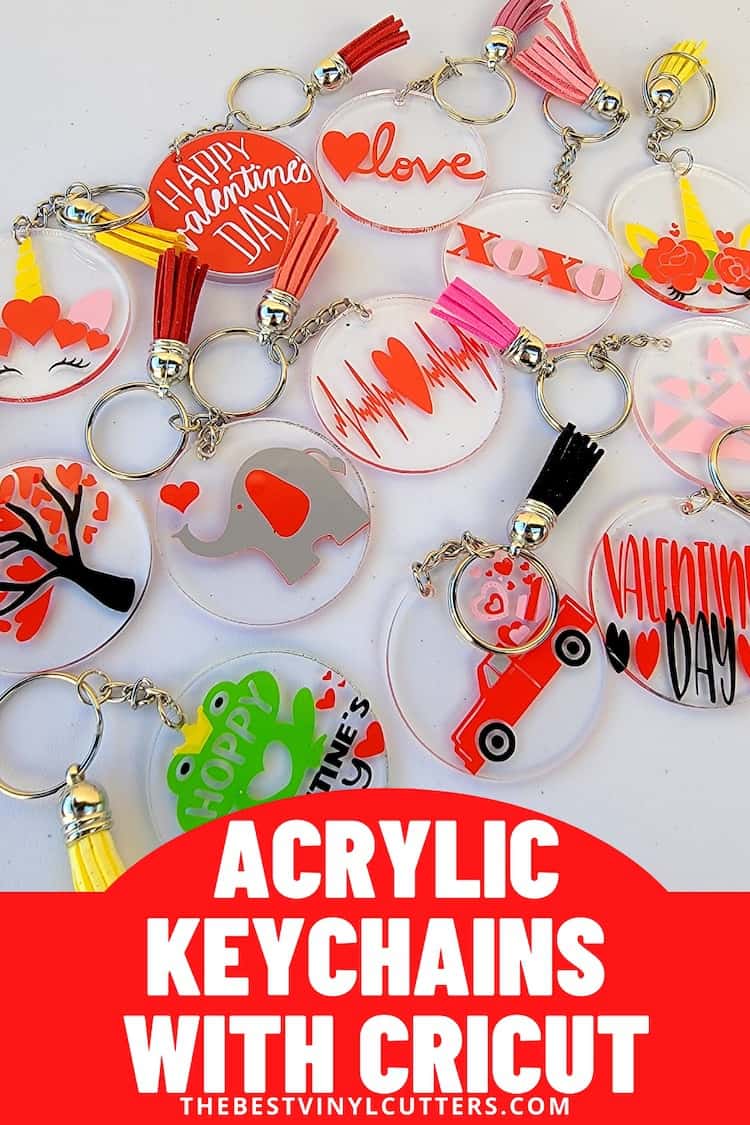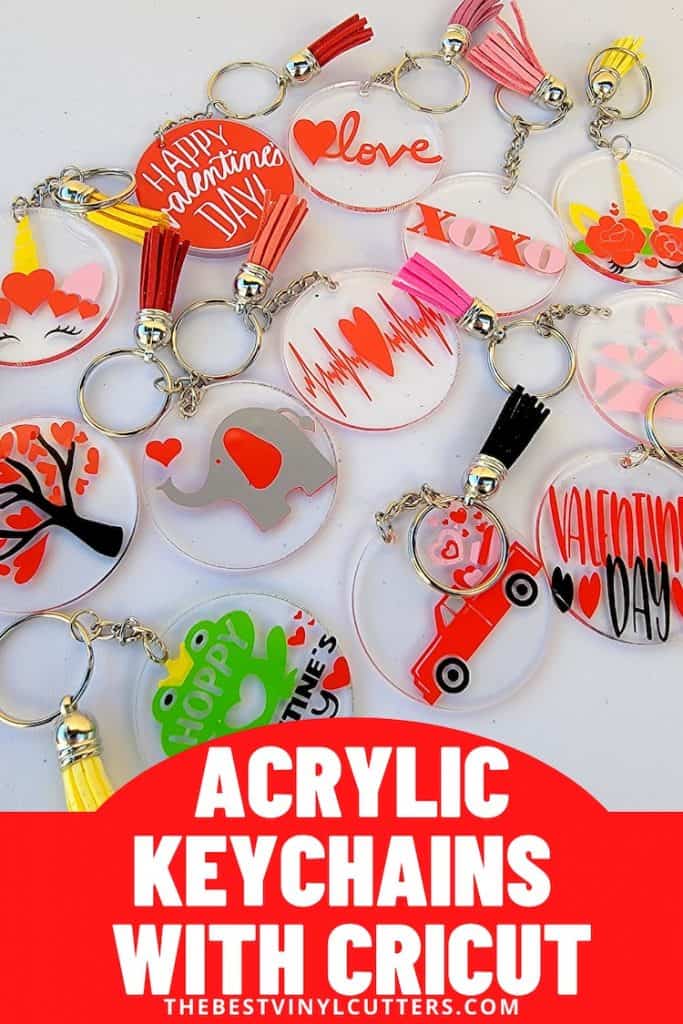 How To Make Acrylic Key Chains With Cricut Vinyl
Follow our detailed tutorial to learn how to make these super cute Cricut acrylic keychains. Use our designs, or your own and make that special person in your life smile!
Keychain Cricut Supply List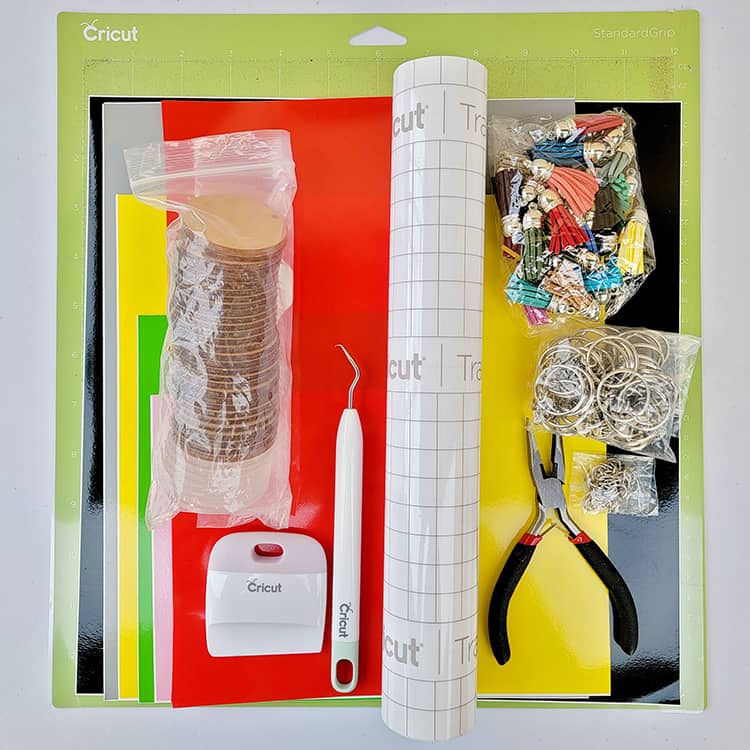 Step 1: Download and Upload your SVG to Cricut Design Space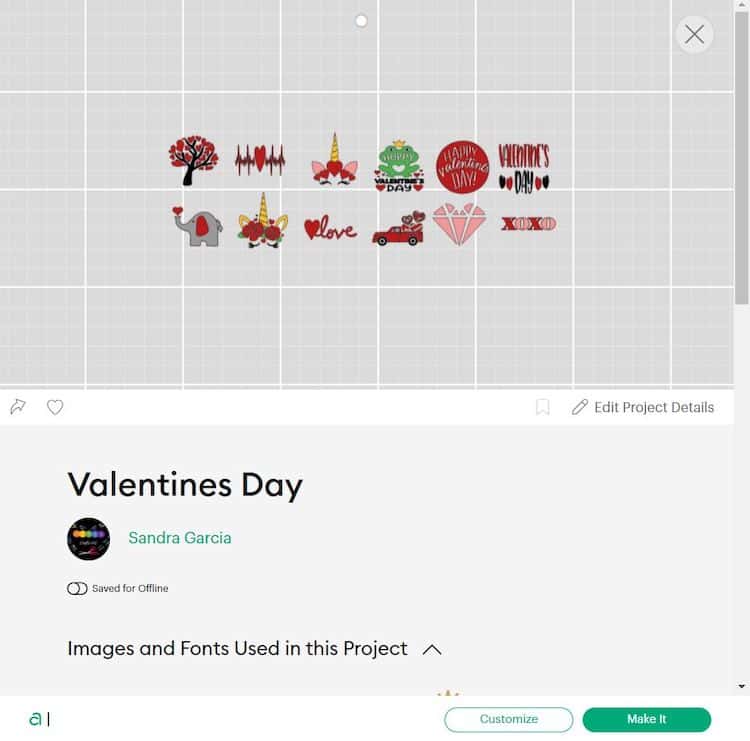 Select "Open" and then select "Open Cricut Design Space Application."
Next select "Customize".
Now you will need to edit the dimension to best fit your keychain blank. For this project, we customized the design to a 2 in x 2in circle.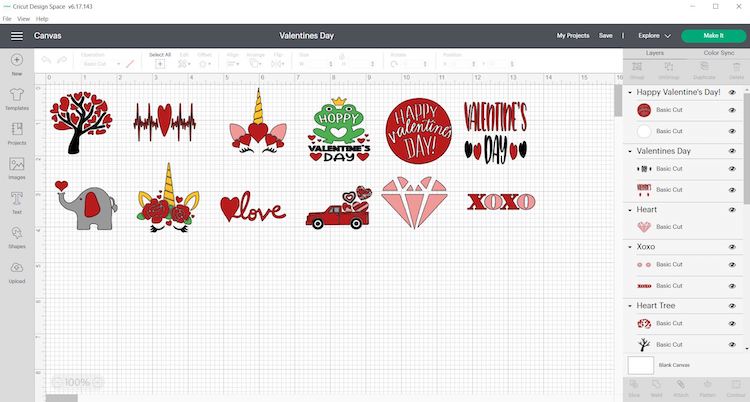 Once satisfied with the design you may move forward with cutting the design.
Step 2: Cut and Weed Design
Now that the size has been adjusted it is ready to cut.
Switch on your Cricut Machine.
Grab your StandardGrip mat. Place the vinyl, shiny side up or print side up if your vinyl has a print/design on it, on your green StandardGrip mat.
Use your scraper to remove any bubbles and/or wrinkles.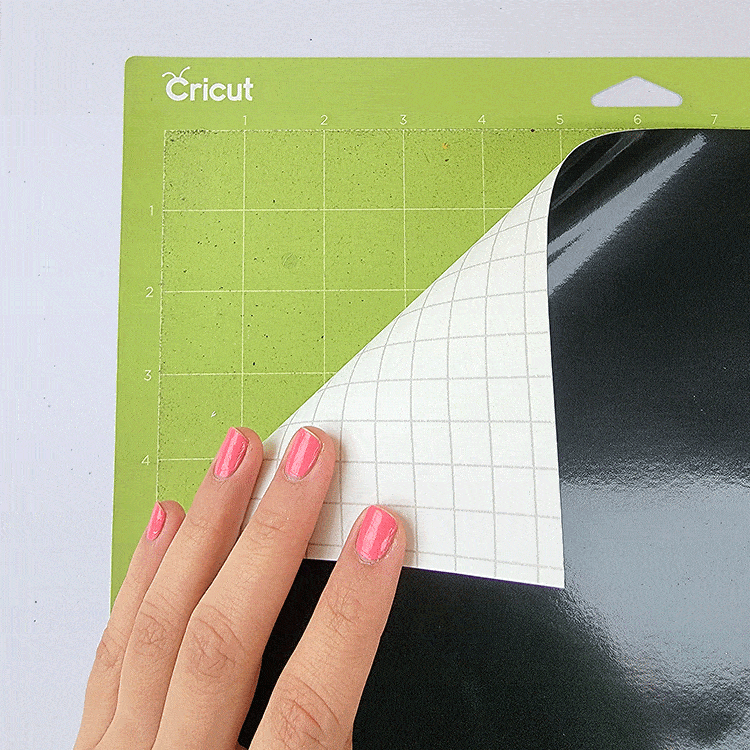 In Cricut Design Space, click on "Make It".
Select continue and connect to your Cricut machine.
You will now be able to pick your material and cut settings. If you have an Explore Air 2 – Select "Vinyl" on your material dial.
Load the mat into your cutting machine and follow the instructions in Design Space to cut the transfer sheets.
Tip: By color coordinating the design prior to cutting, Cricut Design Space will instruct you on which color mat to load next.
Next, use your weeding tool to remove the unneeded pieces of your design. Go slowly around the letters and fine details. Don't forget to weed out the inside pieces.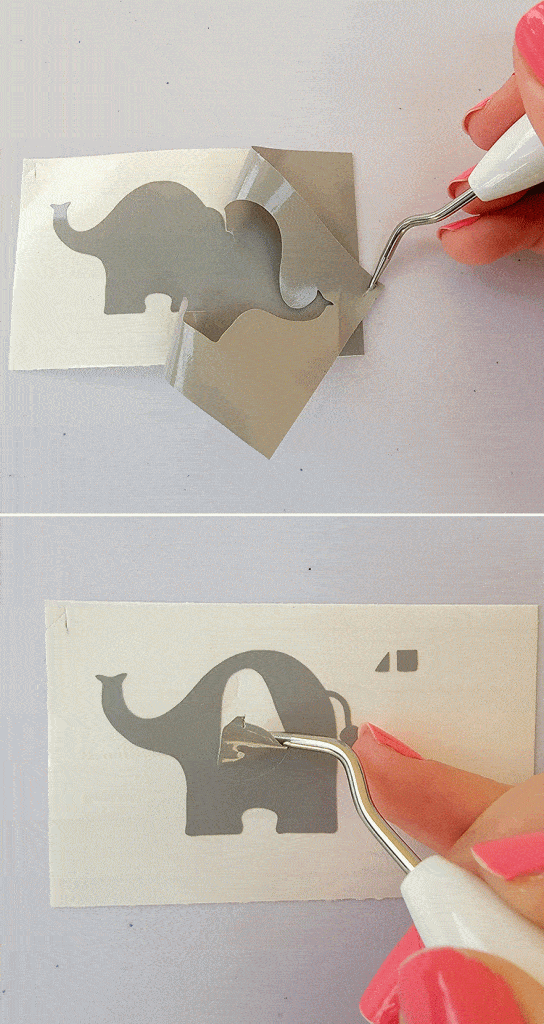 Note: You should be able to do your weeding with your fingers but use a weeding tool for smaller detail if required. Another note would be to cut the designs into pieces to help you weed out the items a little easier.
Step 3: Transfer Vinyl on the Blank Acrylic Circle
Before we apply the adhesive vinyl to the key chain make sure to remove the plastic layer on the first side and clean the blank to remove any dust.
It is much easier to use transfer tape to move your design over to the acrylic circle.
Cut your transfer vinyl so that it is the same size or slightly larger than your vinyl decal.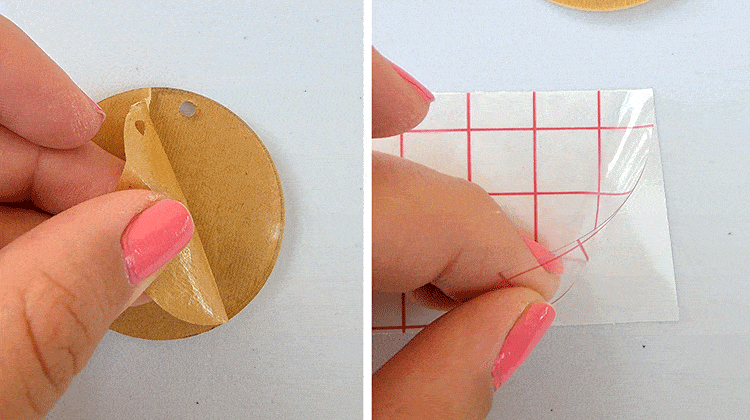 Place the transfer tape on top of the vinyl and use a scraper to remove any bubbles or bumps.
Use your scraper to rub over both the front and the back of the design. We want the decal to stick to the sticky transfer tape, so that it will lift off the vinyl backing sheet.
Slowly peel the transfer tape and design from the top left-hand corner. Move slowly and try to work in a semi diagonal angle. If your decal is not lifting with the tape, place it back down and give it another good rub with the scraper.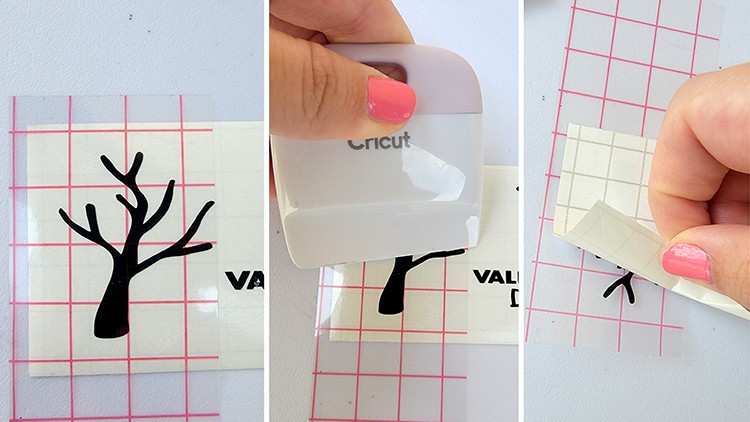 Place the design on the acrylic circle, making sure there were no bubbles or bumps. You can place the image however and wherever you want.
Once again, use the scraper to rub over the design. This time we want it to stick to the circle and to release from the transfer tape. I found that in some cases rubbing your finger over the design worked better than a scraper in the curved sections.
Insert photo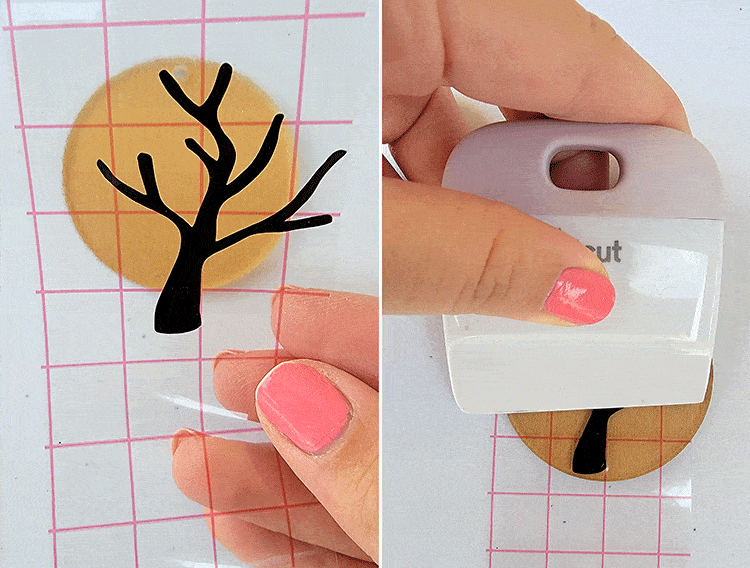 Slowly peel back the transfer tape. Once again if your decal lifts, simply place the tape back down and rub over the problem area again. Place your transfer tape back on the backing paper (you can reuse transfer tape so don't throw it away).
Go ahead and complete your designs this way, customizing each keychain at a time. You can also play with your design color selection.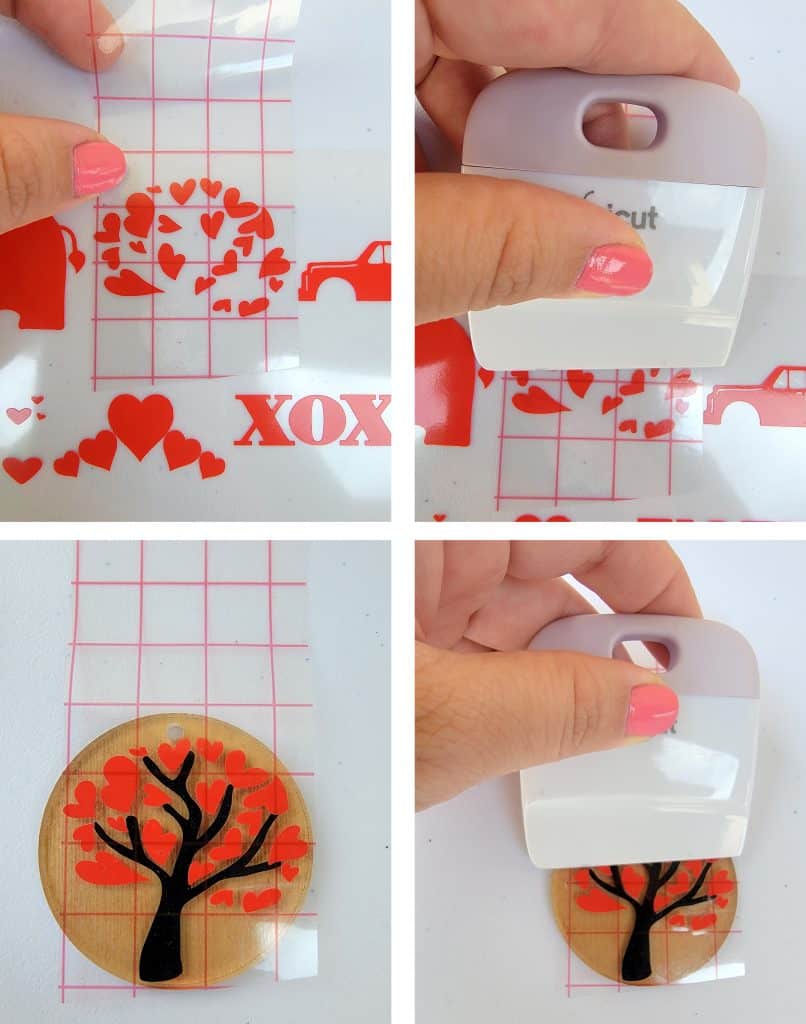 Step 4: Assembling the Key Chain
Once you are done customizing and adding your design to the acrylic circle you will want to assemble the rest of the keychain. Grab your Acrylic Blanks, Keychain Tassels, Keychain Rings, Jump Rings and nose pliers
Place jump ring through the acrylic circle hole then place keychain ring through the jump ring.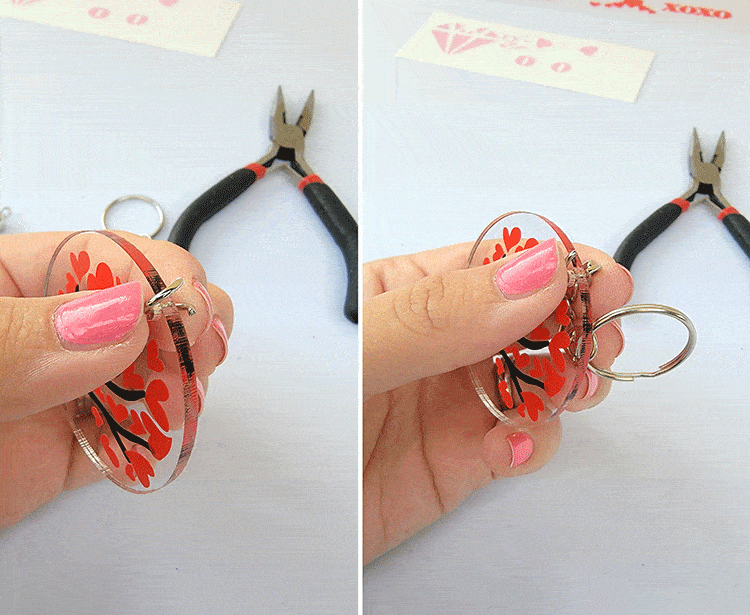 Grab the nose pliers and close the jump ring.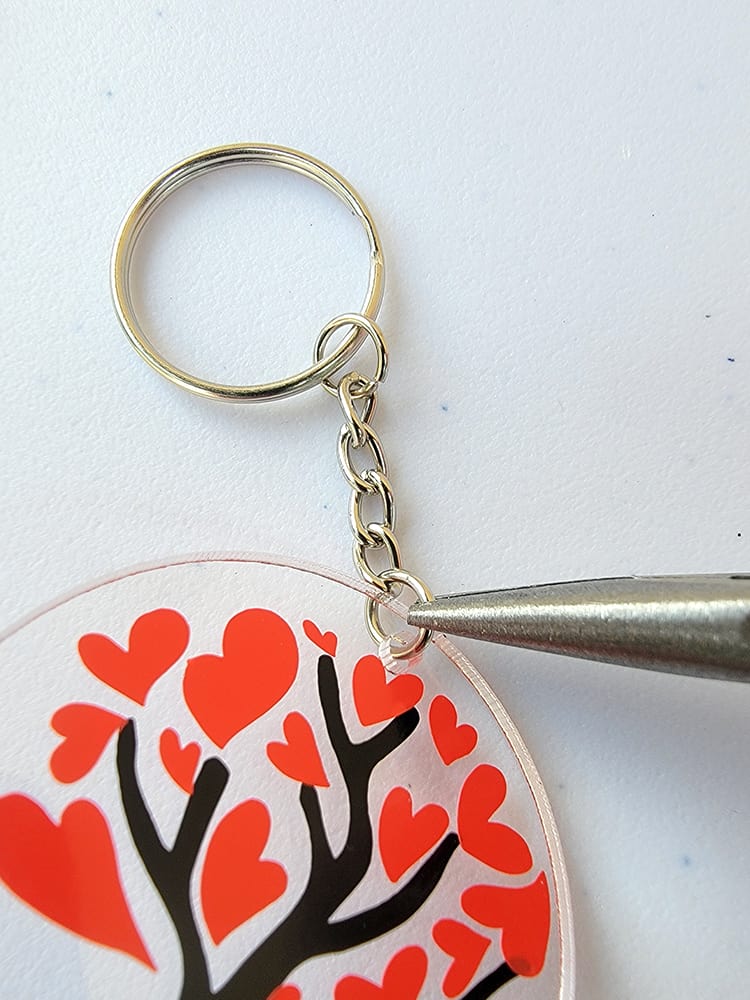 Place keychain tassel through the keychain ring.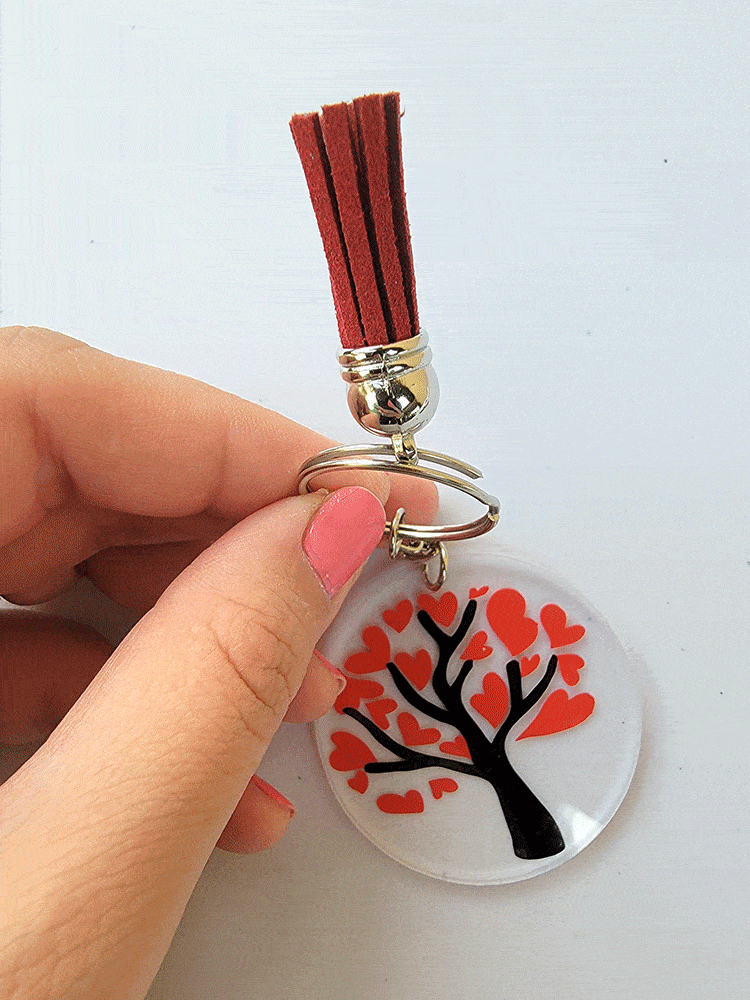 Finally, you have your very own personalized press on Valentine's Day themed keychains.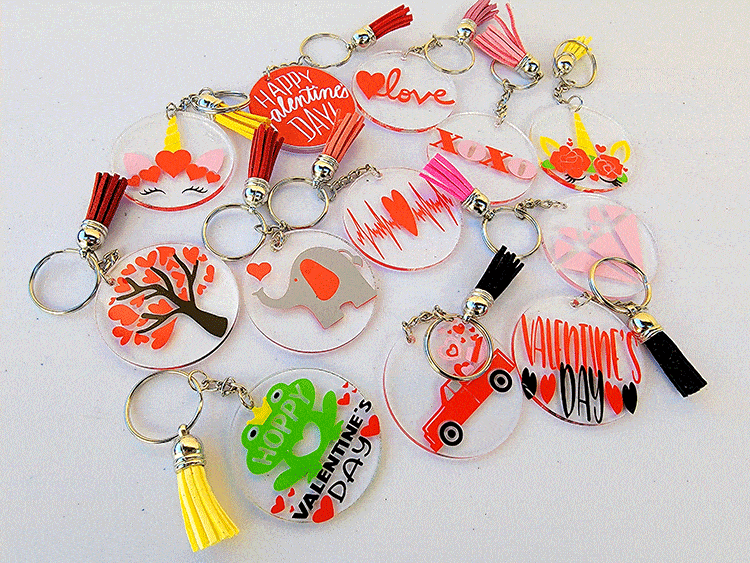 Best of all you can customize the design, and color for each key chain or keep them all the same. Insert sentence using keyword making keychains with cricut