The popularity of vinyl art has soared in recent years thanks to an increased demand for vinyl stickers, wall decals, and customized t-shirts!
In fact, dozens of vinyl cutting home businesses pop up every day, and thousands of passionate vinyl artists are grabbing onto this opportunity in order to make some money out of their art.
If you're someone who's intrigued by this wonderful emerging art form and wish to get started with your own vinyl cutting business, you're at the right place!
Since you're reading this, it's safe to assume that you're a beginner who's just starting to learn the tricks of this trade.
So, in order to help you get started, we've made a little guide that will equip you with all the necessary knowledge you need to get underway with your first vinyl art project.
So let's get started!
Vinyl 101 – The Basics of Cricut and Silhouette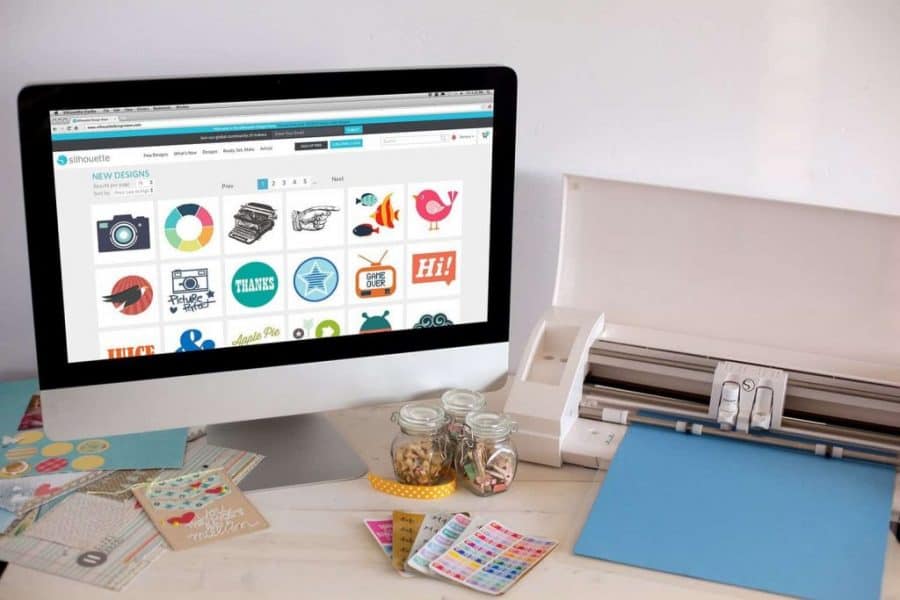 Working with vinyl doesn't necessarily require you to have an electronic vinyl cutting machine, but having one does help a lot if you're looking to get precise and high-quality designs!
Having a pair of scissors or a craft knife is usually enough if you're just getting accustomed to this art.
But if you're looking forward to starting a serious Crafting Vinyl Business, you're going to need a good quality Cricut cutter or Silhouette cutting machine (or any other brand, but these are my favorites for those getting started).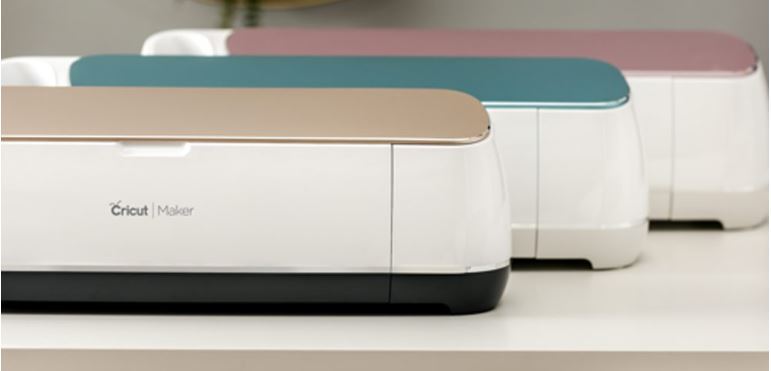 I've been using vinyl for crafting projects for quite a long time now, and I personally use a Cricut Maker, but the Silhouette Cameo 4 is also really popular.
These types of electronic cutting machines are a godsend when you need to cut highly complicated designs that have a lot of detail. In fact, some designs are nearly impossible to cut with regular scissors, or even crafting knives!
So if you're looking forward to working with vinyl for craft, consider getting yourself one of these machines!
Types of Craft Vinyl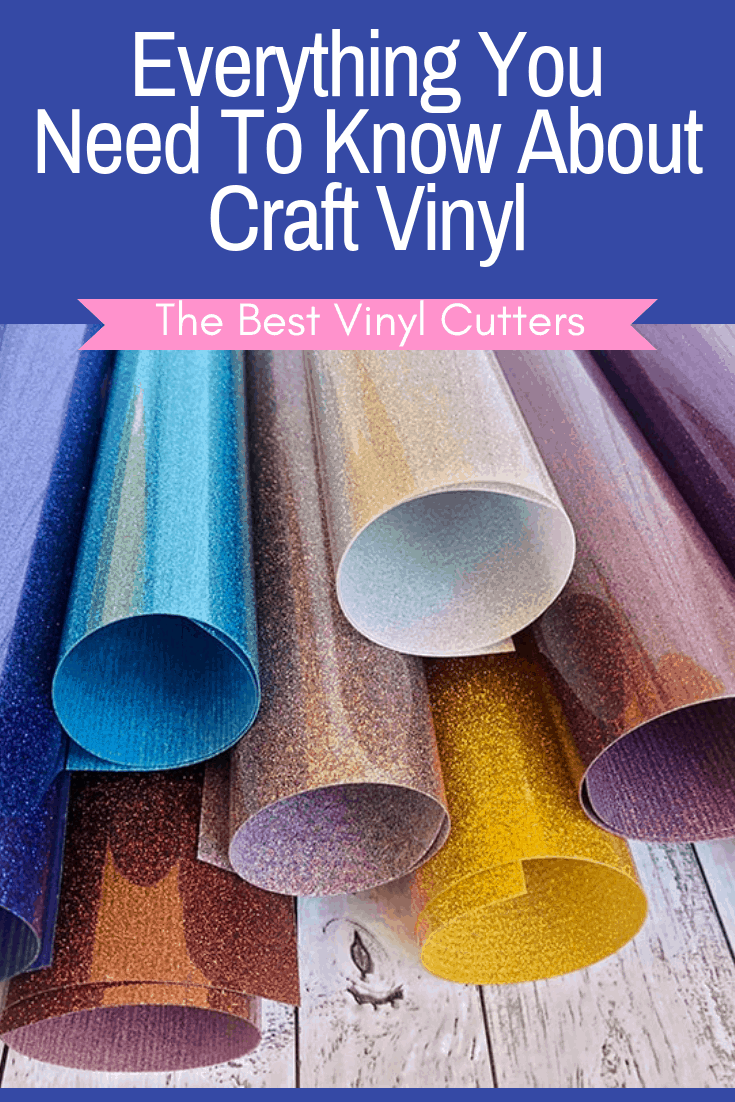 With so many kinds of vinyl out there, it's easy to get overwhelmed if you're a beginner.
However, with the right knowledge and some hands-on experience, it won't be long before you figure out what matches your style.
There are two general types of craft vinyl:
Adhesive Vinyl and
Heat Transfer Vinyl
These two broad categories have a lot of sub-types, and each has its own style and standards.
1. Adhesive Vinyl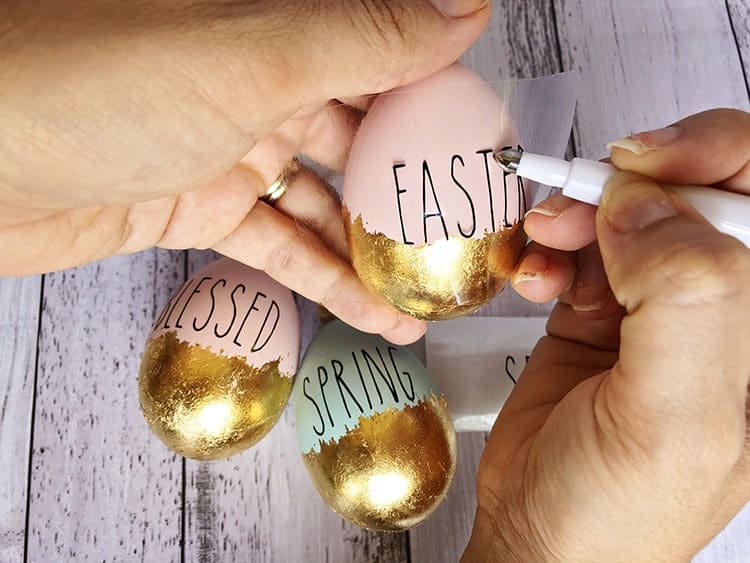 This type is also known as 'sticker vinyl' and has a pressure-sensitive adhesive on a thin material that can be cut into all sorts of designs and shapes.
You can choose either a removable vinyl or a permanent adhesive one.
2. Heat Transfer Vinyl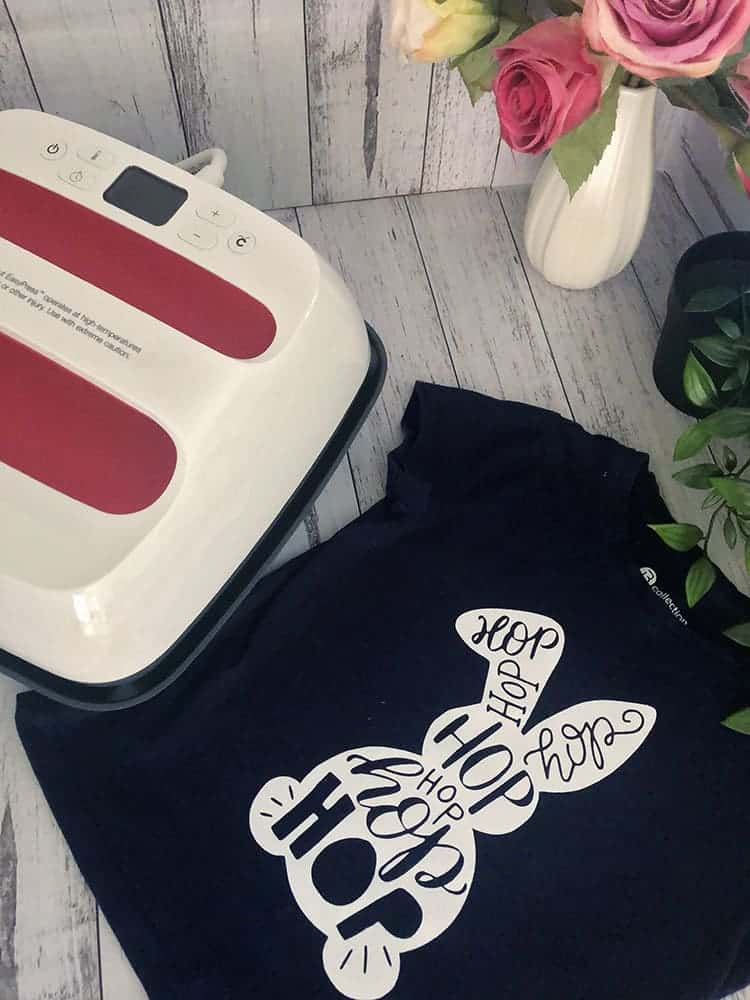 This type of vinyl is extremely popular when it comes to making customized t-shirts and other kinds of fabric printing. It uses a heat-activated adhesive that can be used to transfer the design onto fabrics.
You can find all sorts of types of HTV vinyl. My favorite is glitter HTV (see some beautiful Cricut projects with glitter vinyl here), but you can also find holographic, flocked HTV, metallic HTV, Glow-in-the-Dark HTV and so much more!
Find out what the best HTV vinyl is here.
What Tools & Supplies Do You Need to Get Started?
Apart from an electronic vinyl cutter, there are a few other tools that you'd need in order to get started with vinyl crafting.
Here are a few of the things you'd need to get started:
1. Software
Most of the time when you buy an electronic vinyl cutting machine, you also get software along with it that's supposed to help you with cutting out your designs.
It is always worthwhile doing some tutorials to get to know your software really well.
2. Cutting Mats
These things help you to cut out highly accurate designs. Different types of materials require different types of cutting mats.
The cutting mat will have an adhesive on it, to help keep your vinyl in place whilst the machine blade cuts your design. You can learn more about the types of Cricut Mats here.
3. Blades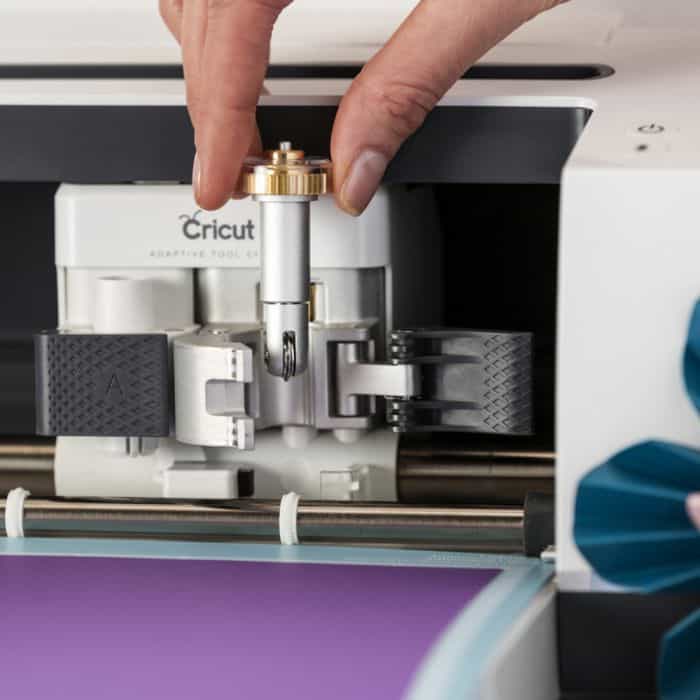 The blades on your vinyl cutting machine get worn out with time, and hence need to be replaced periodically. So get yourself a couple of extra blades!
Click here to learn more about Cricut blades here.
4. Weeding Tools
Once you have cut your design with your machine, you will need to weed the excess vinyl away.
On our website, we explain what weeding is:
Weeding is a process in which the unnecessary excess vinyl is removed from a design sheet. See full post here.
To remove vinyl, you will need special tools.
• Tweezers to lift and secure delicate material
• Weeder to remove tiny negative cuts
• Micro-tip scissors with protective blade cover
• Spatula to lift cuts from the mat
• Scraper to burnish material and clean all cutting mats
Apart from these, you'd also need a few other supplies depending on what type of vinyl you're working with.
5. Transfer Tape (for Adhesive Vinyl only)
Getting yourself a transfer tape is a must if you're working with adhesive vinyl. These things allow you to transfer your design from the paper backing of your vinyl to the final surface.
You can browse our helpful post on our favorite transfer paper for vinyl projects here.
6. Iron/Heat Press/Cricut Easy Press (for HTV)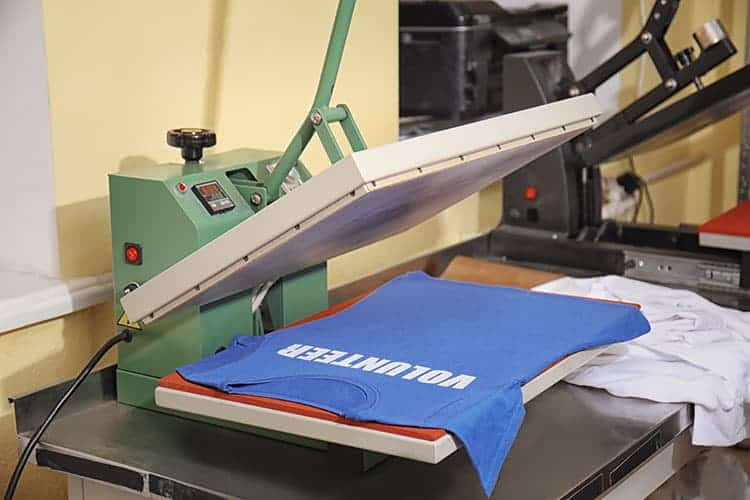 If you're working with heat transfer vinyl (HTV), you'll need to get an iron/heat press/Cricut EasyPress in order to transfer the design to the final surface.
That's about it!
We've covered almost everything you need to know in order to get started with vinyl crafting. If you're serious about this art form, we recommend you get yourself the required equipment and start practicing.
We hope we've been able to help you out with this guide, and we wish you all the best!