Christmas time is a great time to slow down and enjoy some fun craft-making projects. We love whipping up some adorable holiday gifts with our Cricut Explore Air 2 Cutter.
Why not try making some personalized baubles, mugs, tea towels or throw pillows. The possibilities with a Cricut Machine are endless.
We love the versatility of the Explore Air 2, there is a reason why this machine has been coined with the term 'ultimate DIY machine'. If you are thinking about getting this machine for Christmas, here are some posts that will help you out:
Here is our list of some fun and fabulous Cricut Explore Air 2 Christmas project ideas:
Christmas Crafts to Make with the Cricut Explore Air 2 Machine
We wanted to round up some beautiful inspirational Christmas Holiday crafts from around the web, to show you what you can make this festive season with your Cricut Explore Air 2 Cutter.
1. Decorate your Own Baubles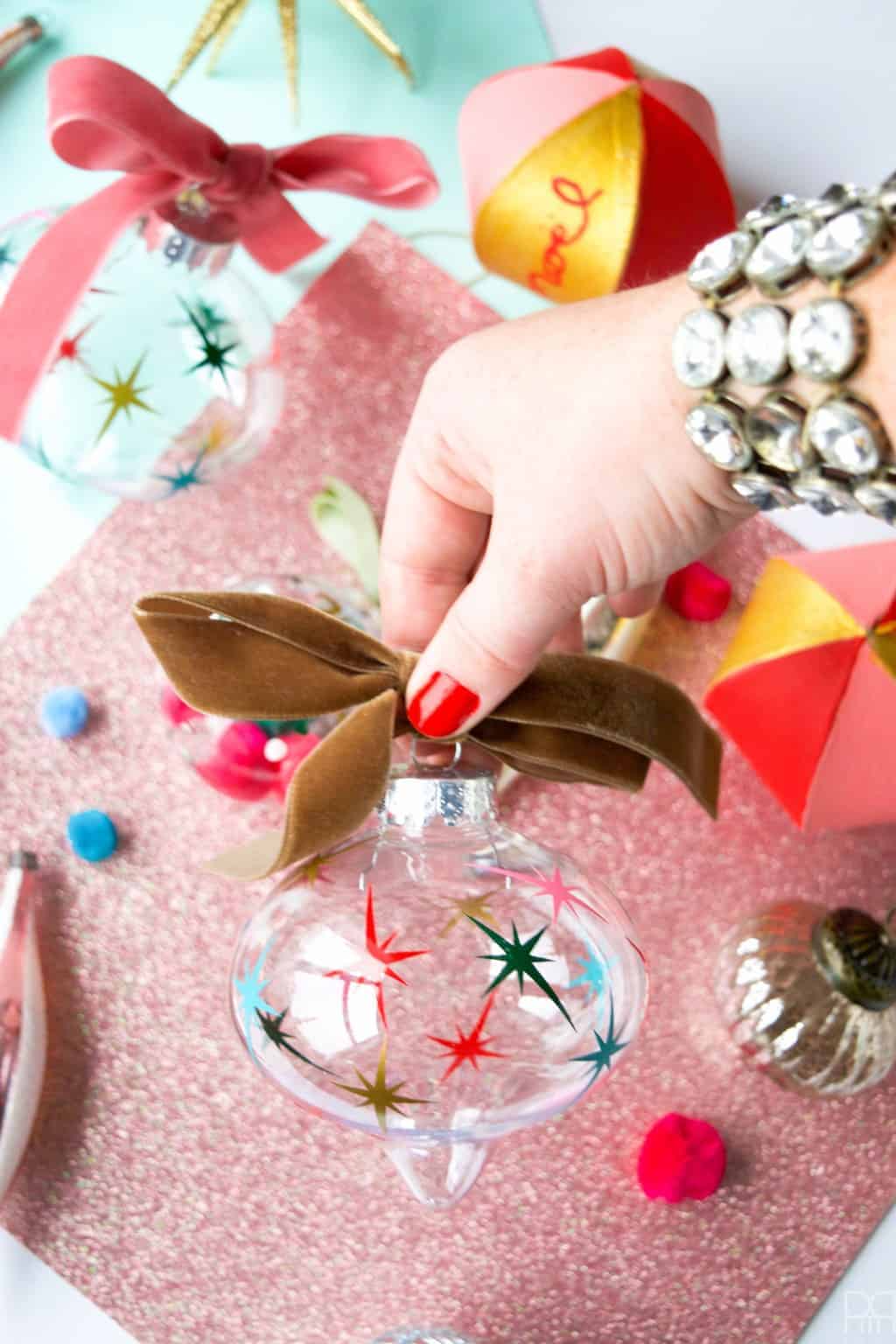 We love this sweet Christmas vinyl decorated bauble by Ariel from PMQ for Two.
Hop over to see her great tutorial as she walks you through the steps of using a Cricut Explore Air 2 machine to cut out some beautiful vinyl stars.
Use these in different colors to add some 'wow' to your baubles. Here is our list of the cutest Christmas Cricut Ornaments to make.
2. 3D Paper House Christmas Ornament
These adorable 3D house decorations from Fresh Crush are the cutest! Some great instructions and the cut file is included for easy access.
Grab the color of your choice and within a few minutes, you will have some totally freaking cute little houses to hang around your house!
3. Sesame Street Christmas Ornaments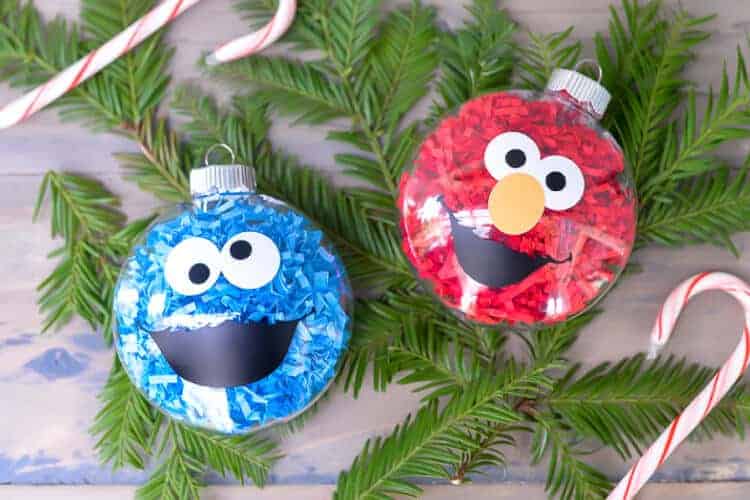 Have kids? They will go stir crazy for these super cute Sesame Street baubles.
Cori from Hey Let's Make Stuff shares a great tutorial for those who own a Cricut machine. Who doesn't want and Elmo and the Cookie Monster to hang from their tree?
Simply grab your machine, some vinyl, clear baubles and some crinkle cut filler, and you are set.
4. DIY Christmas Deer Pillow
How about decorating your home with some stylish Christmas-themed throw pillows?
I love how classy these pillows are! Katie shares a great tutorial to help you make these on her blog: Sew Woodsy.
Grab your Explore Air 2 machine, some Cricut Iron-on vinyl, a 15×15 heat press, and join in on the fun. They would make fabulous gifts too!
5. DIY Wood Christmas Ornaments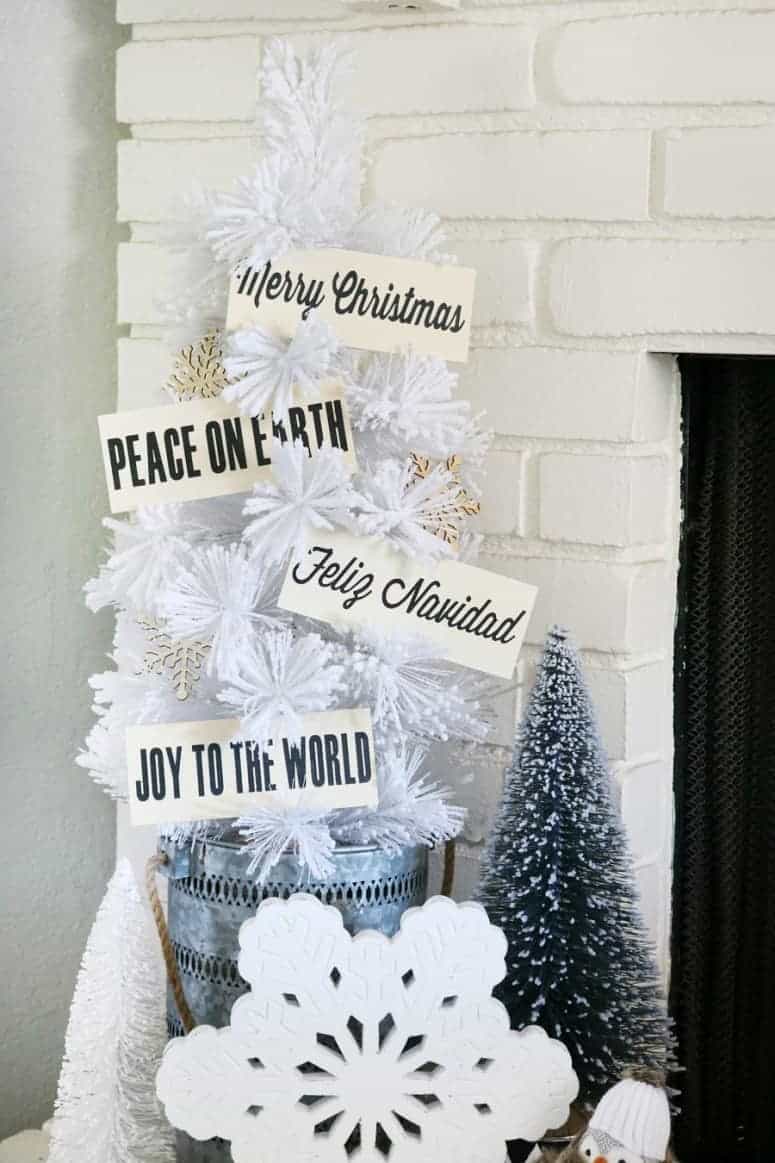 Rebecca from The Crafted Sparrow shares a tutorial to help you whip up these super elegant wood Christmas plagues.
I totally love the effect of having them in the white Christmas tree. Stylish, elegant, and unique.
6. Reindeer Lollipop Holders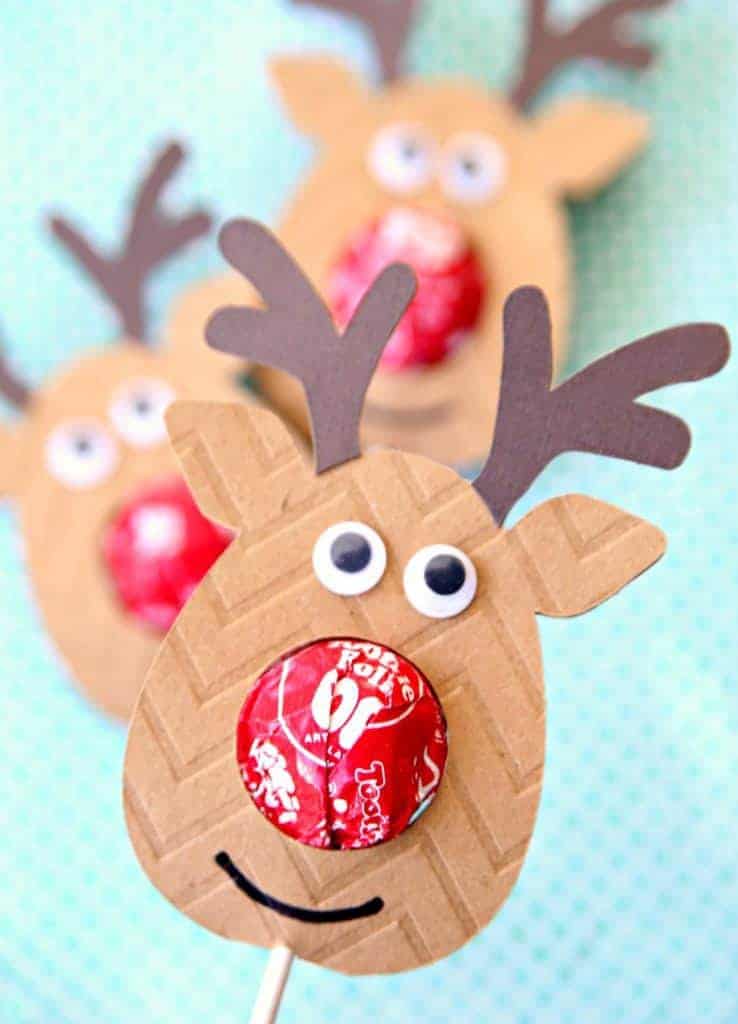 Kara from Happy Go Lucky Blog shares the easy-to-follow tutorial on how to whip up these sweet Reindeers with the Cricut Explore Air Machine.
There is also a FREE Reindeer Lollipop SVG File as well. These would make super sweet gifts for your kids' friends at school. Love them!
7. DIY Christmas Tea Towels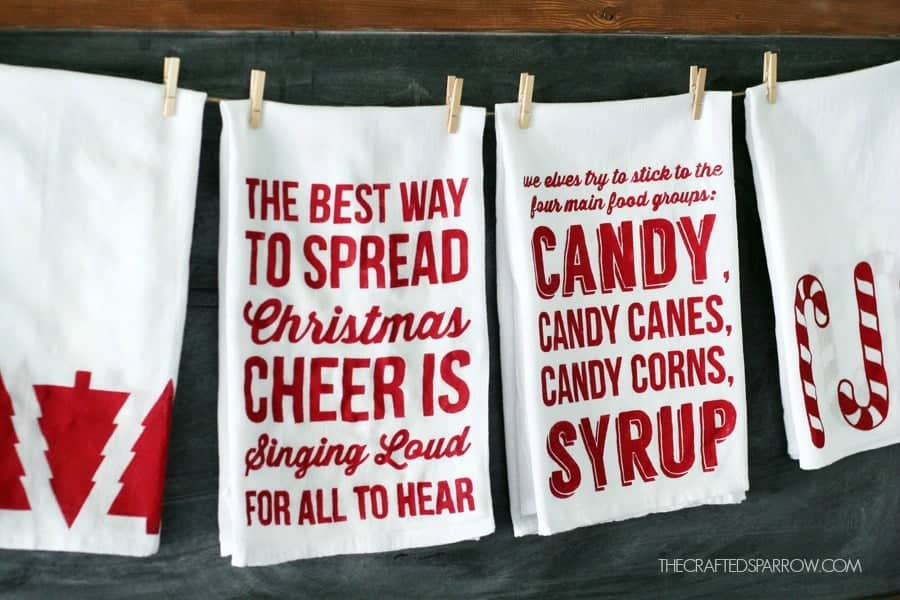 Rebecca from The Crafted Sparrow created these stunning Christmas Tea Towels. Great for gifts and great for home decor if you are hosting Christmas at your house.
These gifts worked out to be under $10, how awesome is that! No more breaking the bank in order to gift everyone this Christmas Season. You can also find more Cricut Christmas gifts to whip up here.
8. Christmas Mugs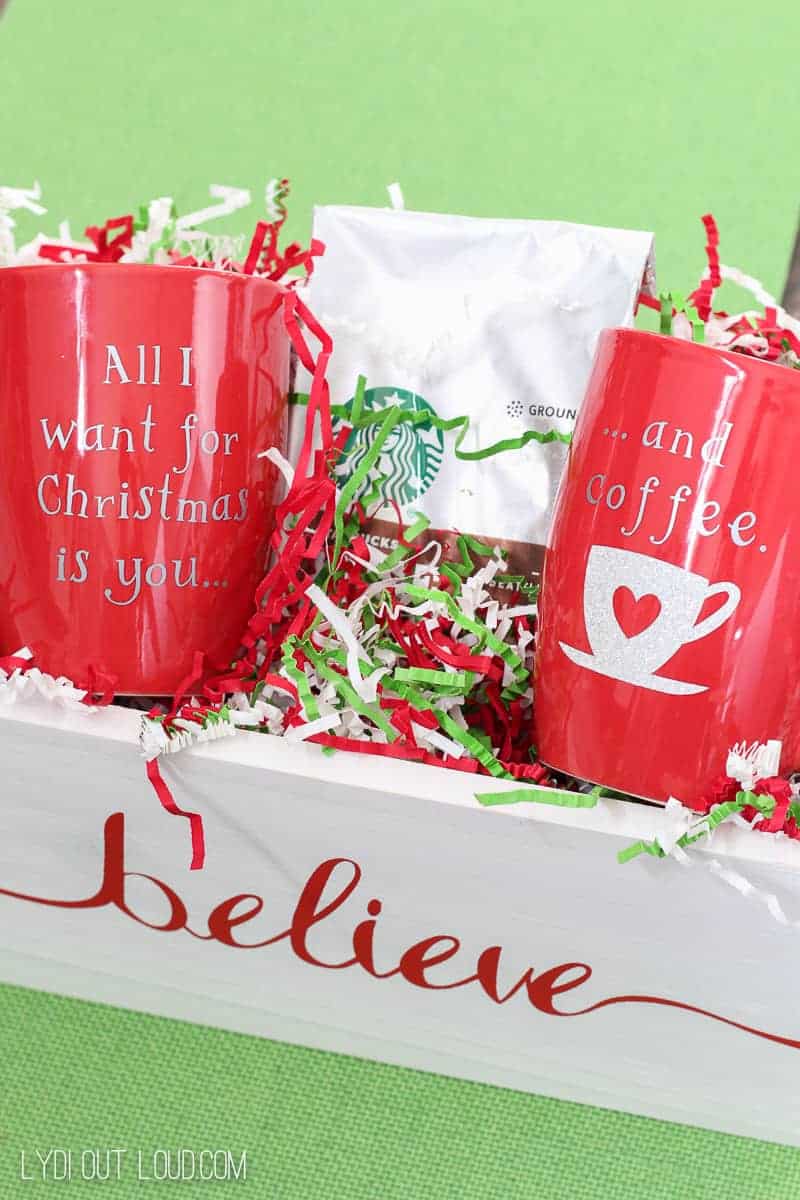 Lydi from Lydi Out Loud has a great tutorial to help you whip up some great Christmas Gift Mugs. The cut file is included in the tutorial as well.
Pop these DIY Christmas Mugs in a box with a selection of some coffee sachets and you have another really budget-friendly gift to hand out!
9. Mini Pallet Ornaments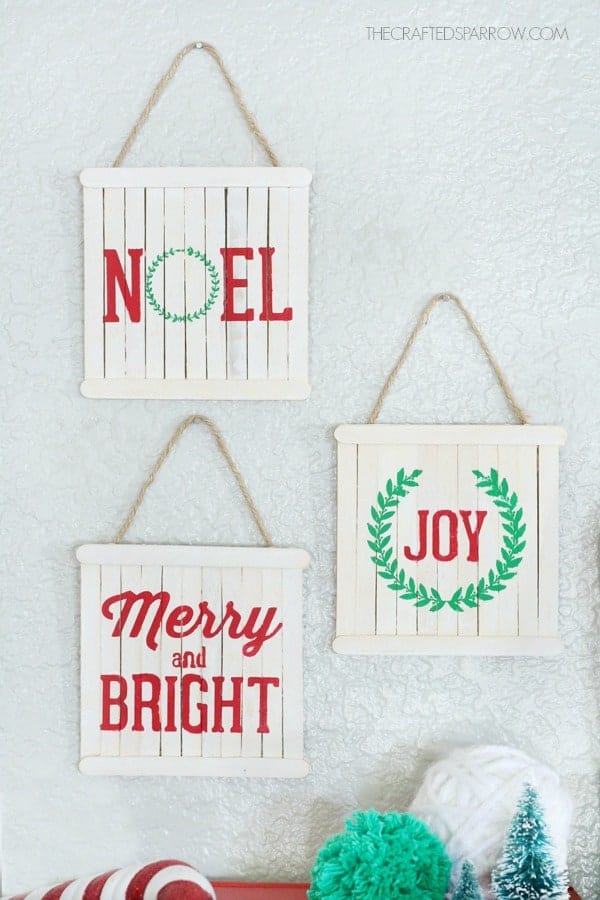 These are fabulous! I love it when crafters come up with some truly unique ideas. Rebecca from The Crafted Sparrow shows you how to whip up these beautiful paddle pop stick signs.
Learn how to create a stencil with your Cricut Explore Air 2, and then simply paint over the stencil to add your beautiful sayings.
10. Girlie Unicorn Bauble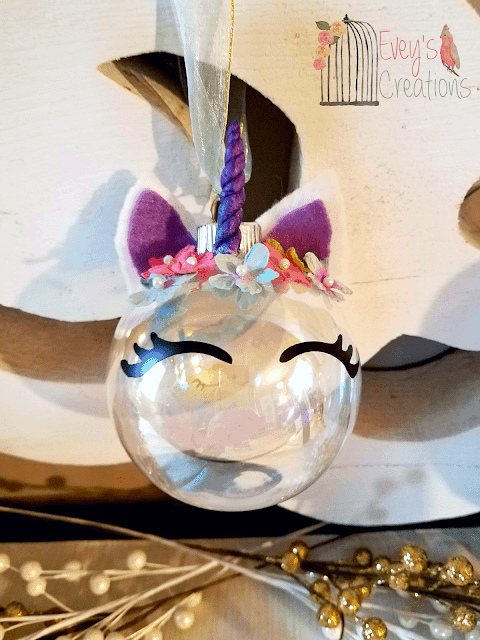 And for the last Holiday tutorial share, I wanted to include something that doesn't scream 'Christmas'.
I love how Evey took a Unicorn design and turned it into one of the cutest baubles I have ever seen! You can find this tutorial over on her blog: Sweet Song Bird.
We hope you have found a new fun Holiday project tutorial to enjoy over this festive season! Please leave us a comment below and let us know what it is.