If you're in the market to spruce up your home decor, don't go purchasing fancy, overpriced pieces of home decor at the retailers. You can easily make beautiful pieces of home decor with your Cricut machine!
Creating home decorations are great DIY projects to make with your Cricut as you can customize to suit and match your home decor easily! From creating customized cushions for inside or outside the home to even simple paper flower bouquets that last a lifetime!
From the 14 Cricut home decor ideas below you will be inspired to use the craft idea on items you have around the house that you want to give a new lease of life! Instead of bathroom signs, you can create a bedroom or front door sign!
This list of the top 14 Cricut home decor ideas will have your home looking amazing in no time!
14 Beautiful and Elegant Cricut Home Decor Ideas
Below we will share with you Cricut home decor project ideas that you can create to spruce up your home!
1. Simple but Striking Knockout Tiles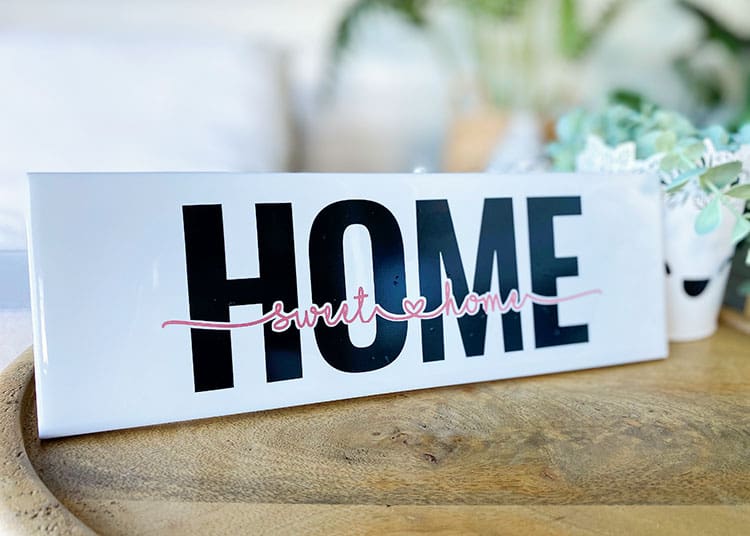 You can easily make these for statement pieces, I have one at my front door that says HOME and then has 'home sweet home' for the knockout text. Follow our detailed tutorial to make your own.
2. An Everlasting Bouquet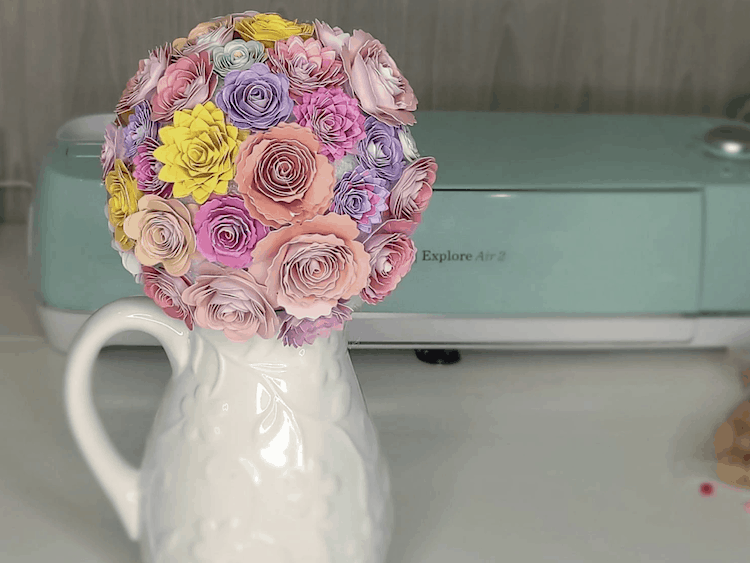 Any room in the house will look bright and cheerful when these pretty paper flowers are placed in it. They make great gifts, too! The tutorial on The Analytical Mommy will walk you through how to create your own Cricut paper flowers.
3. DIY Cricut Doormat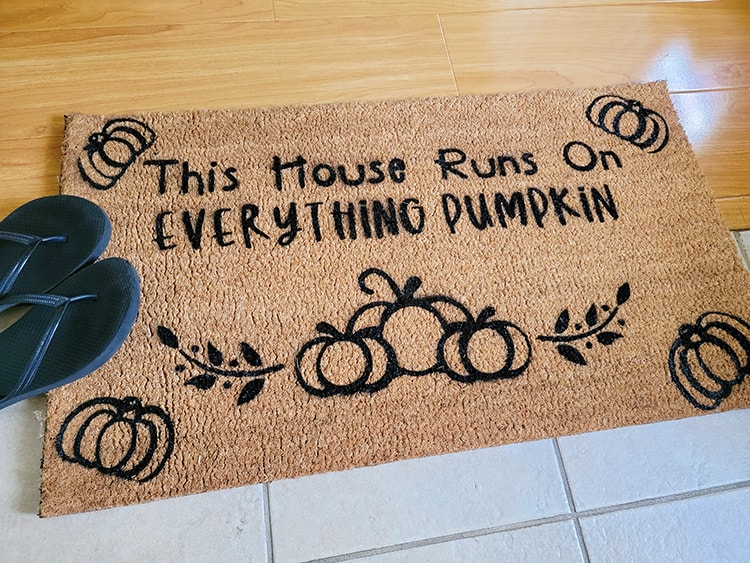 Welcoming guests with a unique and stylish doormat is a great way to set the tone! The great thing about creating your own is that you can make a unique doormat for any season or occasion. Check out our full detailed tutorial to make your own DIY Cricut doormat.
4. Easy DIY Coffee Tray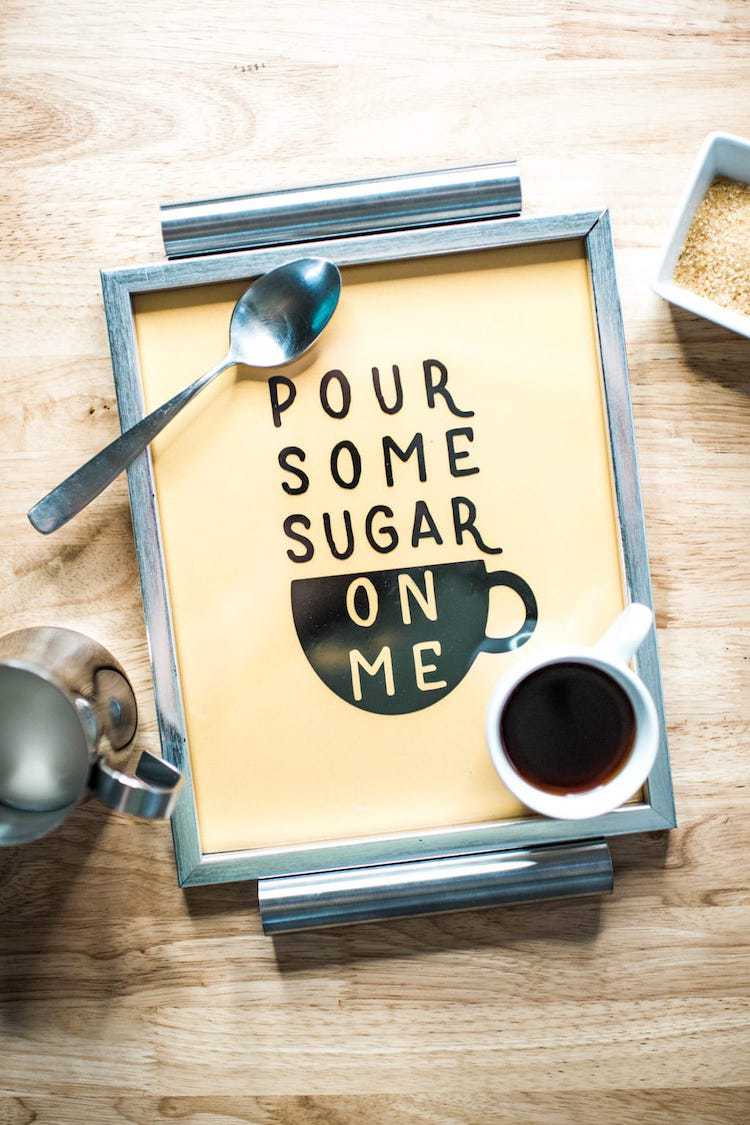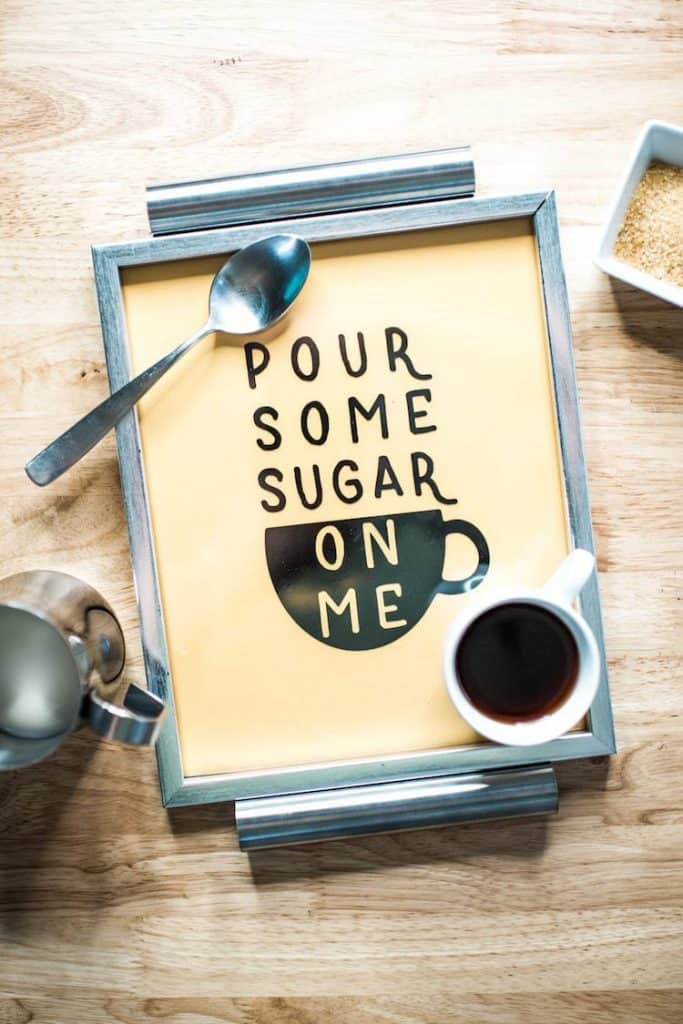 Having friends over for tea or coffee? They'll be oogling this adorable DIY coffee tray and asking you to make one for them, too!
Whilst this is a Cricut Joy home decor idea, you can easily follow this tutorial from Some Day I'll Learn no matter which machine you own.
But if you own a Cricut Joy, you might also enjoy browsing through our post listing easy Cricut Joy project ideas.
5. DIY Outdoor Patio Cushions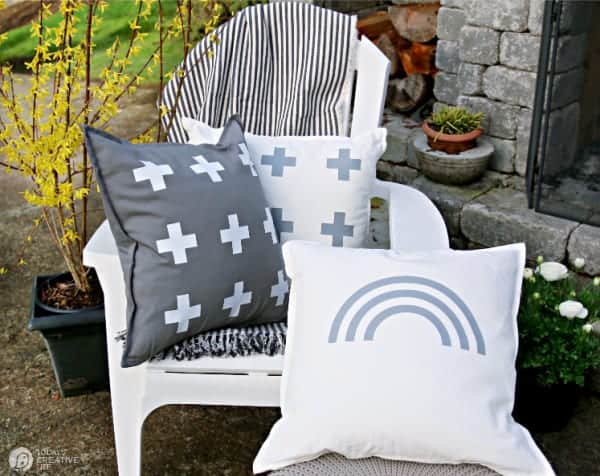 Looking for a way to spruce up your patio furniture? Look no further than this easy tutorial for classy and sophisticated iron-on vinyl outdoor pillows that Kim from Today's Creative Life has put together!
6. Personalized Doormat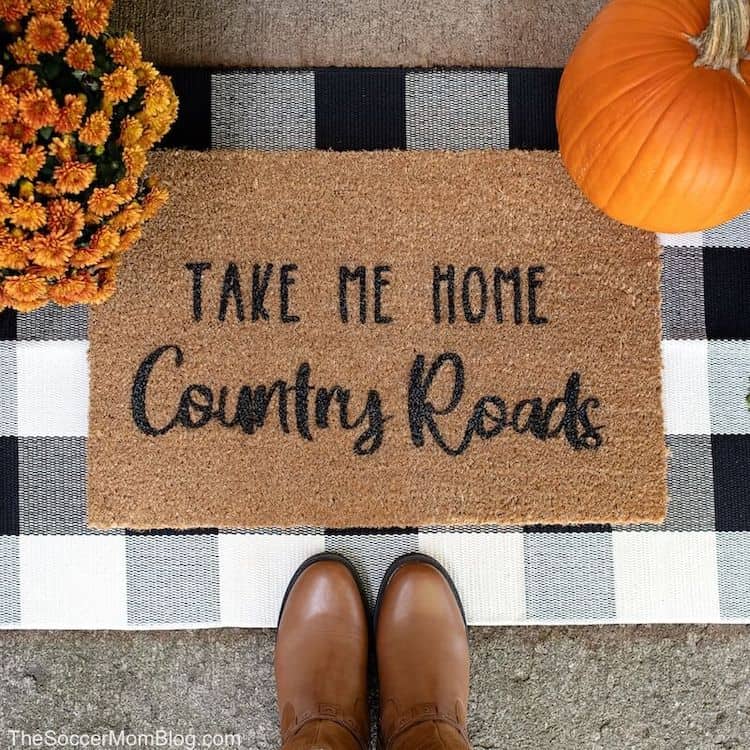 Welcome your guests warmly with this DIY doormat made with your Cricut machine. It's easy to make, too! Check out Stacey's tutorial on The Soccer Mom Blog.
7. Stunning Cricut Coasters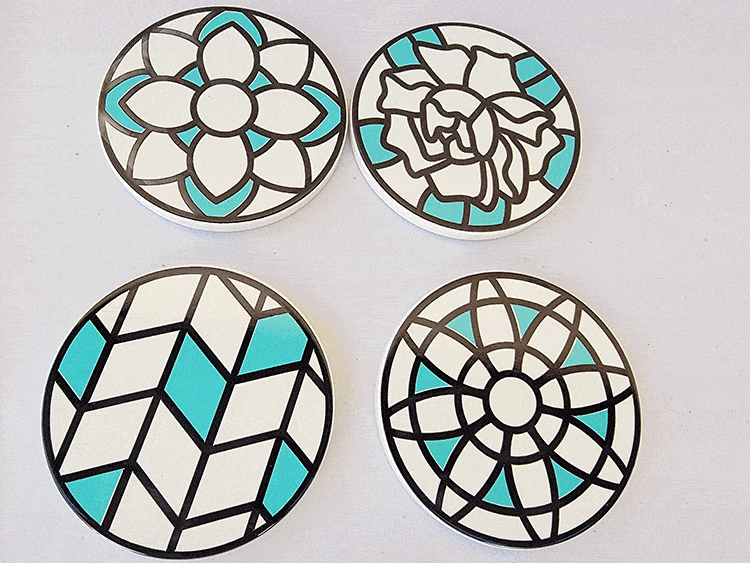 Create these stunning coasters by using Infusible Ink transfer sheets. We layering two different colors of Infusible Ink to create this simple yet elegant effect. Follow our detailed tutorial to learn how to make your own Cricut Infusible Ink coasters.
Read our Ultimate Beginners Guide to Cricut Infusible Ink to learn more about Infusible Ink!
8. DIY Honey Bee Decor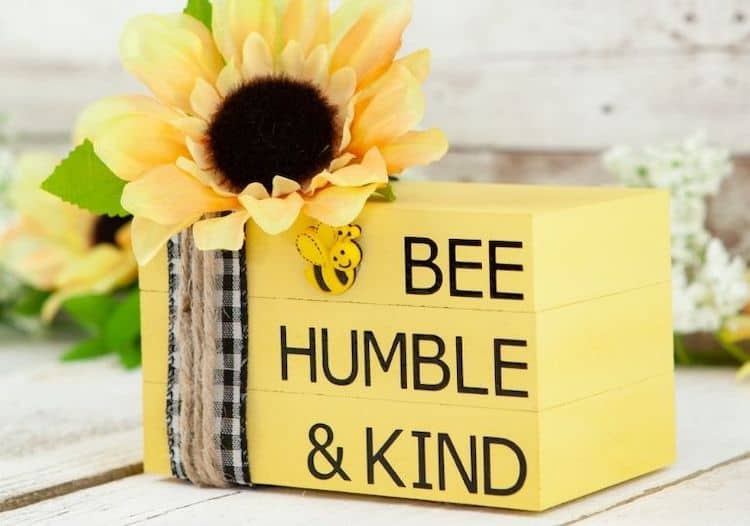 Want to show your love of bees to the world? You'll love this cheerful little honey bee decor craft that will add happiness to any room in your home. Use this as a simple piece of decoration or as a bookend! See how to create your own by checking out the tutorial on Home Crafts and More.
9. Thanksgiving Decor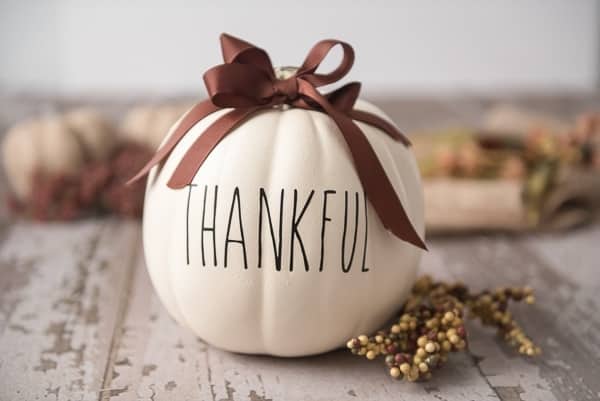 Thanksgiving time is a time for friends and family to come together and celebrate. They'll love this cute little pumpkin design inspired by Rae Dunn! Head on over to the tutorial on Mommy Made That to see how to make your own!
10. Paper Feather Wall Decor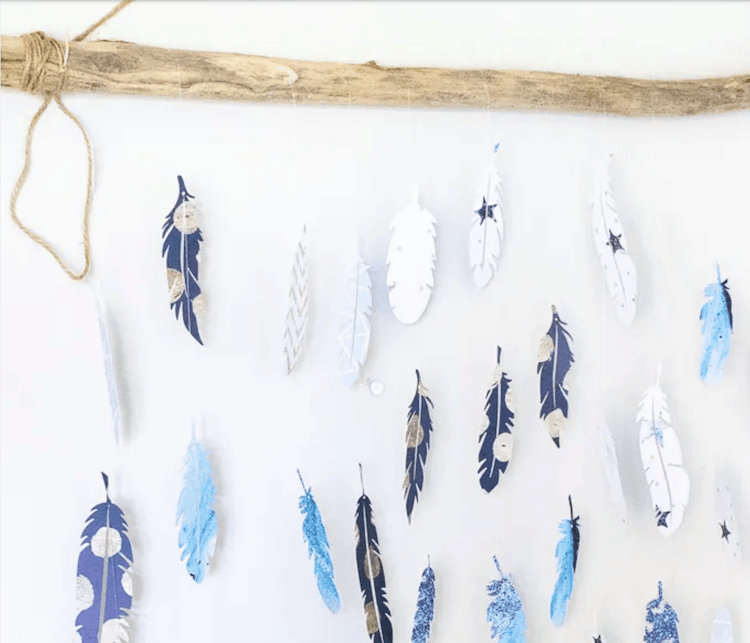 For those looking for Cricut Maker home decor ideas. We're loving this lovely, ethereal paper feather wall decor craft that will add a touch of whimsy to your rooms. Of course, you could also quite easily use an Explore Machine and even a Cricut Joy to recreate this Feather Wall Hanging from Sustain My Craft Habit too.
11. Easy DIY Mirror Upgrade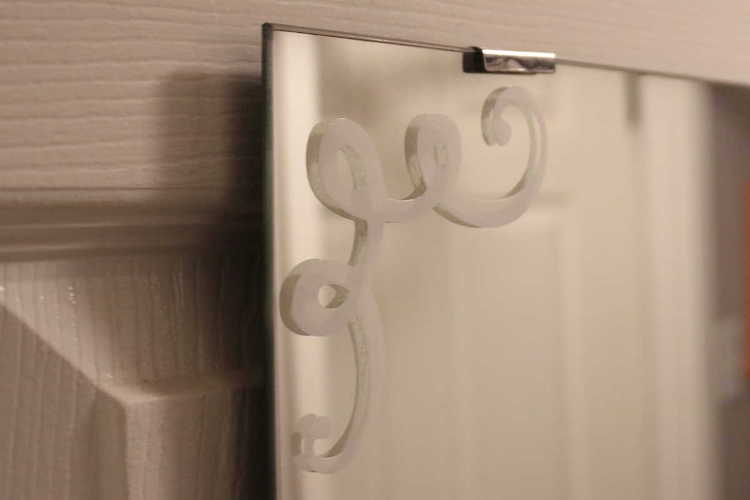 Turn those plain old mirrors into beautiful pieces of art with these swirly twirly Cricut designs! Have a look at the tutorial on B4 and Afters to see how to do your own mirrors!
12. Best FREE SVG's for Signs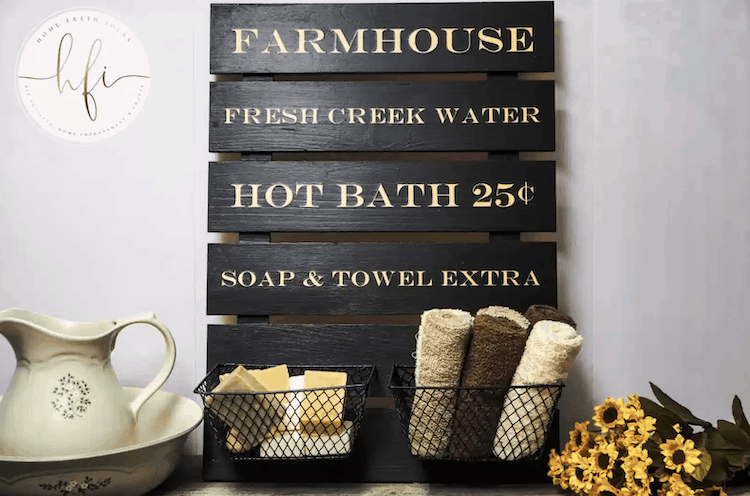 For a complete list of the best Free SVGs that you can use for your DIY wooden sign check out our list of the Best Free SVG files tutorials here.
Love Signs? Here is our post full of Cricut wood sign ideas.
13. Easy DIY Reversible Fall Sign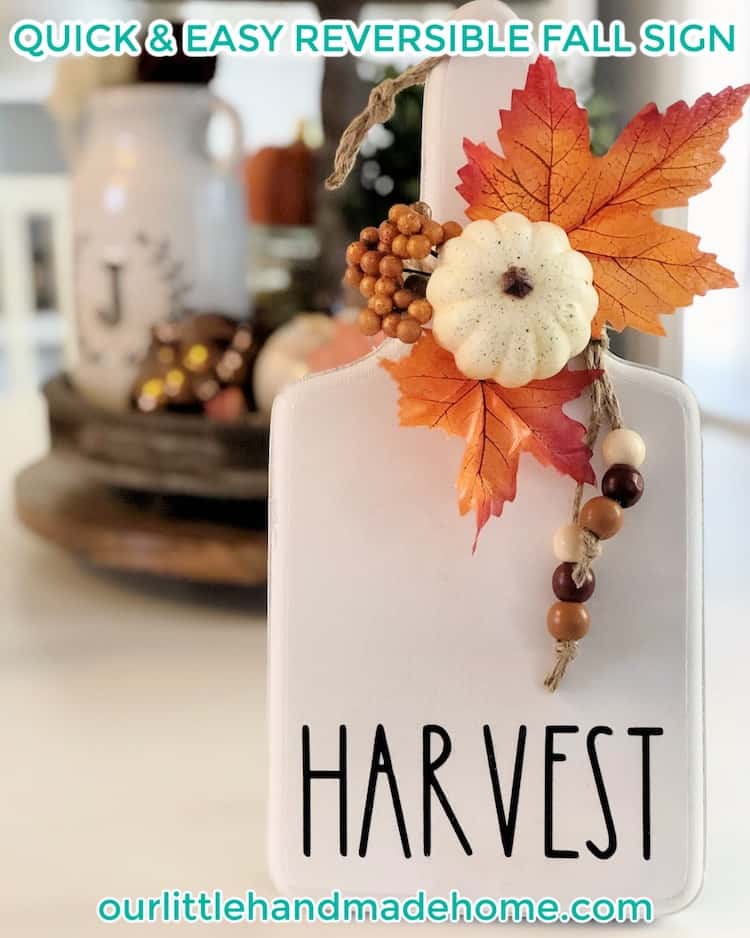 When the seasons change and the air turns a bit cooler, it's time to break out the autumnal decor. And nothing says autumn like this adorable Cricut reversible fall sign! If you want to make your own you can follow the tutorial on Our Little Handmade Home.
14. Ombre Shadow Box Gift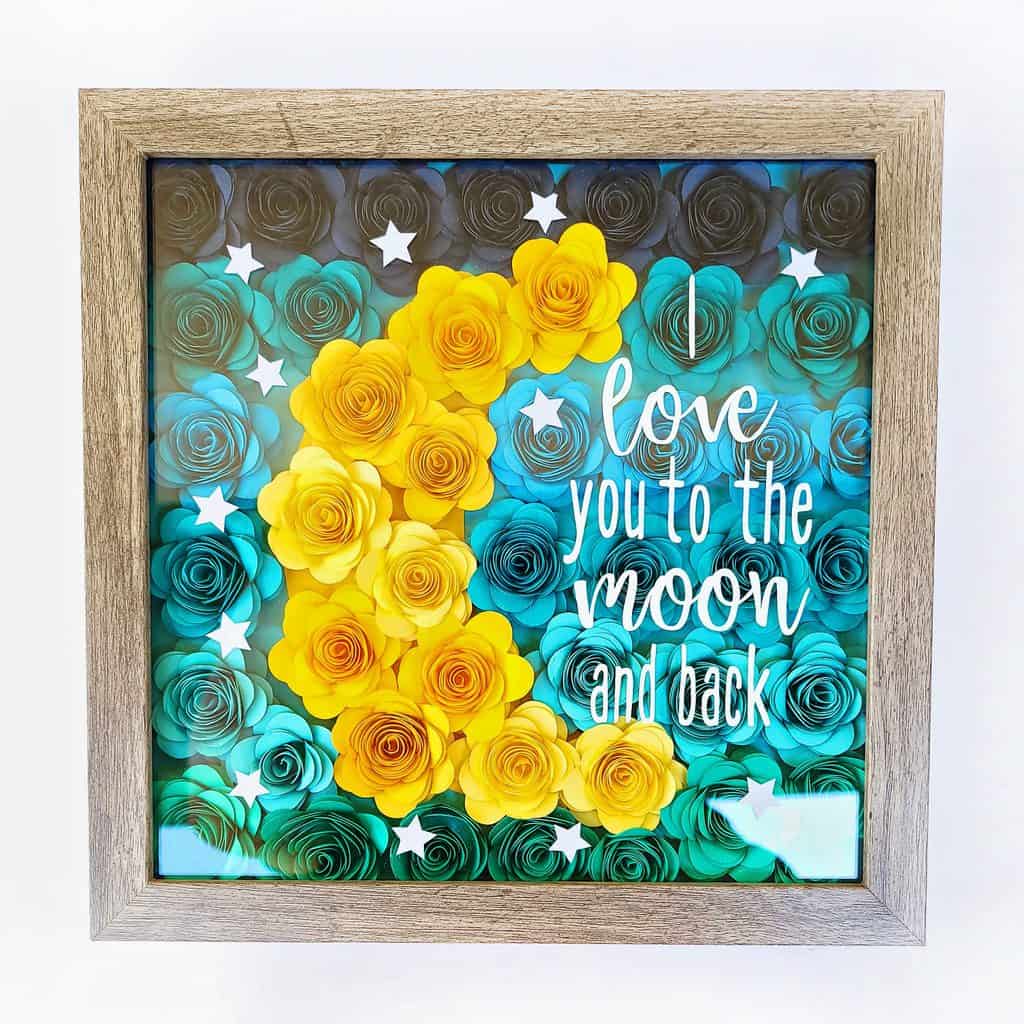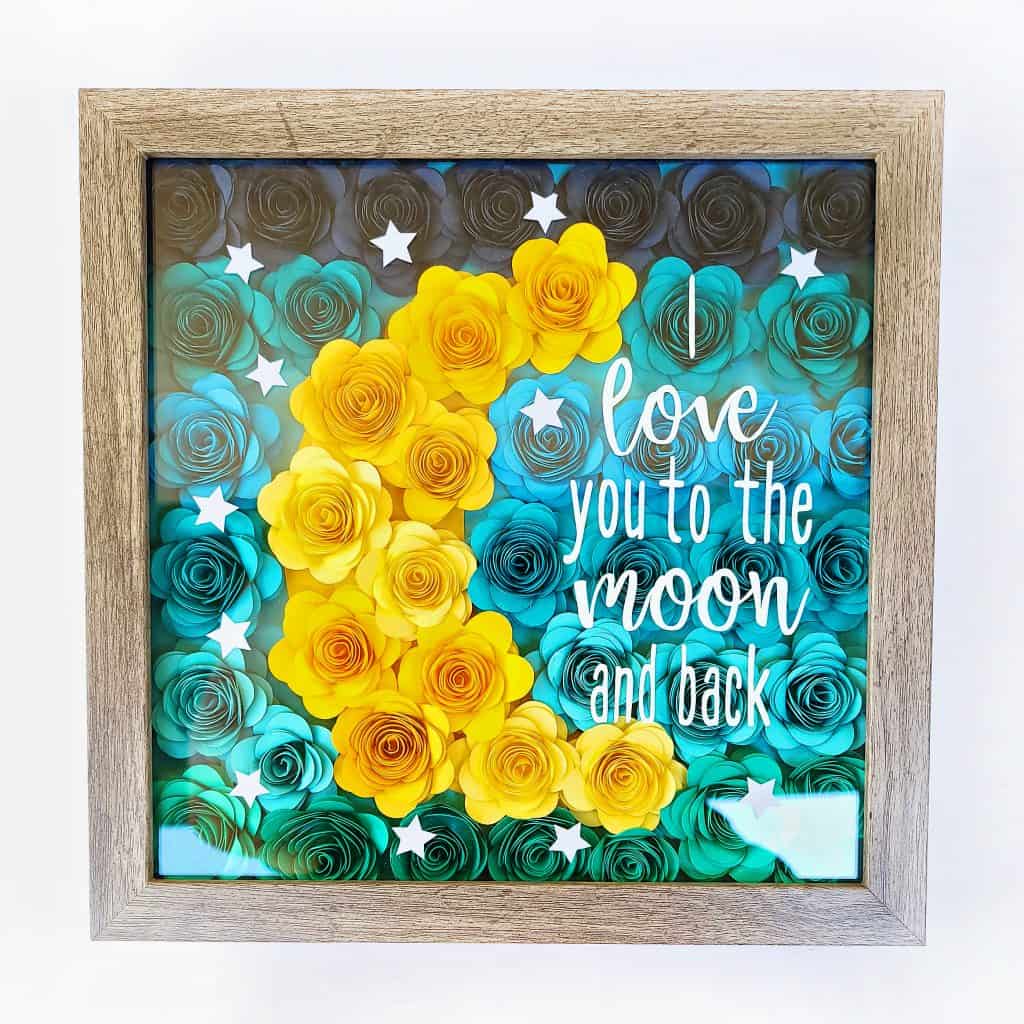 Shadow boxes make beautiful and elegant gifts that can be customized to suit any event or occasion. You don't even have to make them for gifts, as they make great home decor items for a baby nursery and children's bedrooms. Have a look at the Baby Shower Shadow Box that Sandra from our Design Team made, it is super cute!
We've gotten so many good ideas from this list! Which craft(s) will you be making? No matter which one(s) you choose, they'll definitely make your home sparkle! These are easy and simple projects for home decor ideas with Cricut that can be created if you are a beginner or more experienced.