Before talking about any direct comparisons, it's best to ensure that you have a firm understanding of what a traditional heat press machine is, how a heat press works, and how it looks.
Then it will become easier to determine whether a portable Cricut EasyPress 3 is the better alternative.
A traditional heat press – commercial or designed for home use – is a machine that transfers various graphical work on fabrics and other materials.
It makes use of applied pressure and heat to transfer the ink or heat transfer vinyl from one material to another.
Heat presses come in various shapes and sizes and in different designs. The three types of heat press machines are clamshell, swing-away, and drawer-style heat presses.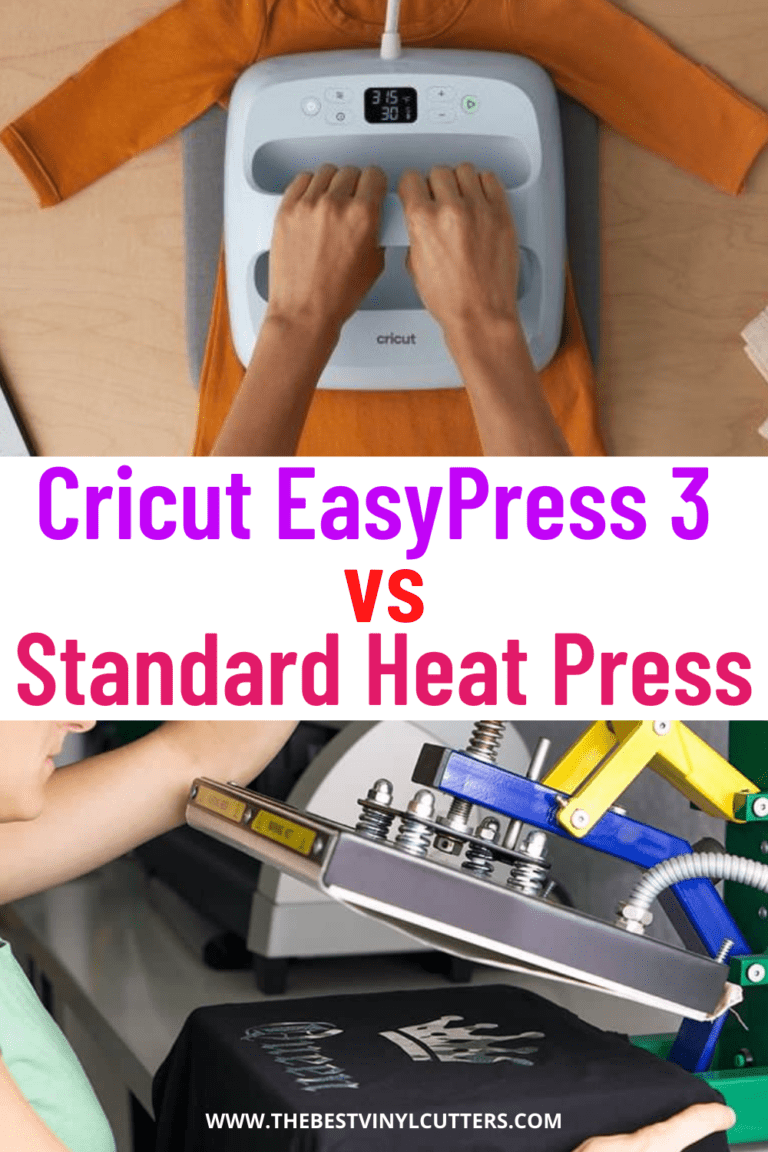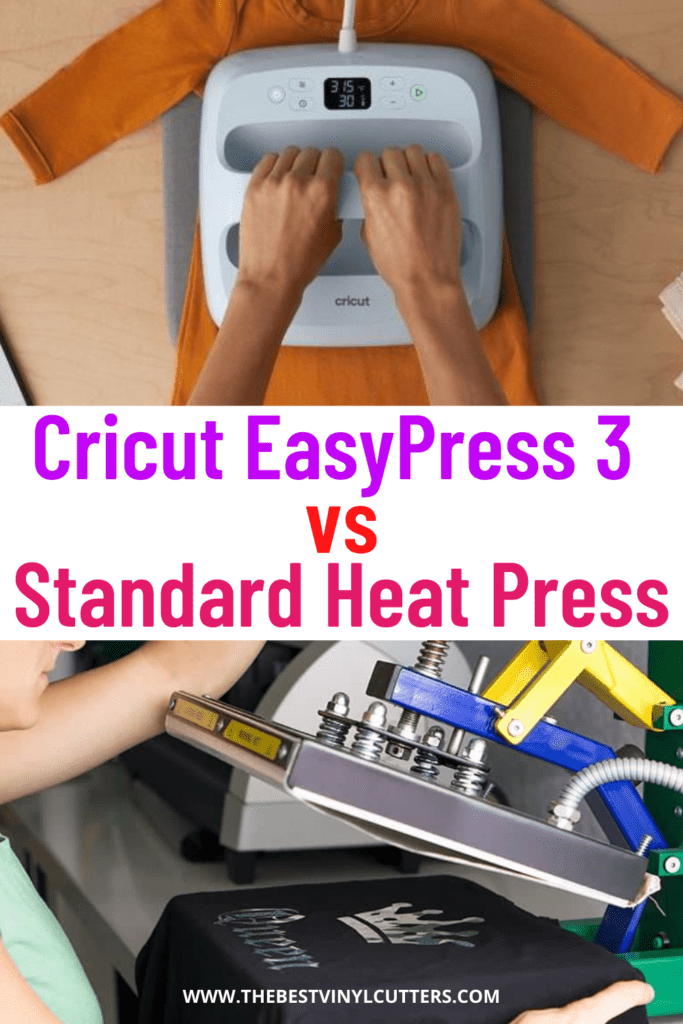 Each one has various advantages when it comes to safety or saving space, but for the most part, the operation is virtually the same – you've got to press something to make something.
Now that we have a good understanding of traditional heat press machines, let's have a look at what Cricut invented as a mid-way point between these traditional heat press machines and standard home irons.
What is the Cricut EasyPress 3?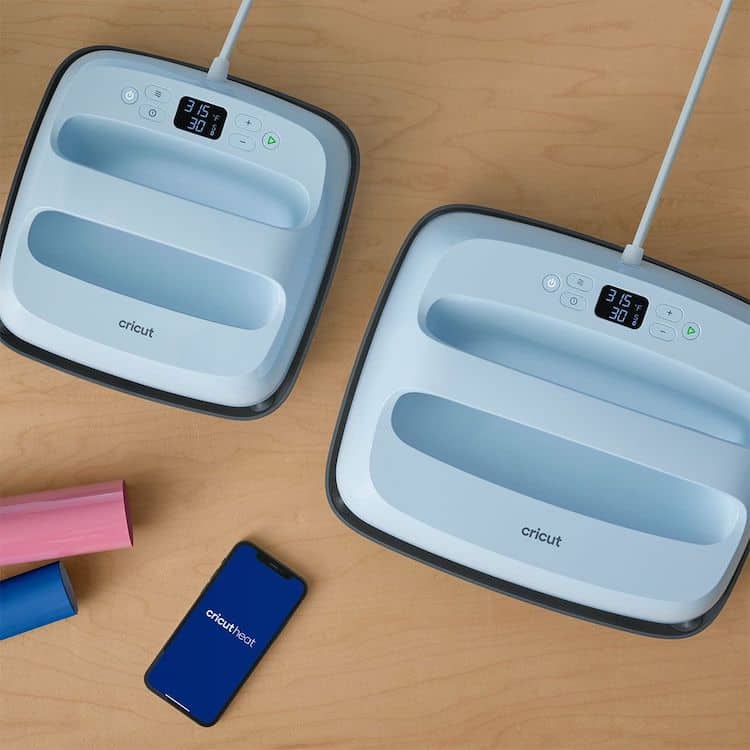 The EasyPress 3 was released in 2022. It is designed as an upgrade over the EasyPress 2.
EasyPress 3 is the perfect combination of an iron and a heat press. It's compact, easy to use, capable of high temperatures, highly configurable, and it heats up much faster than you would expect.
The heat press can be used to manually transfer customized artwork on T-shirts, hoodies, pants, and all other apparel and items that aren't curved (hats, caps, mugs, stationery, etc.).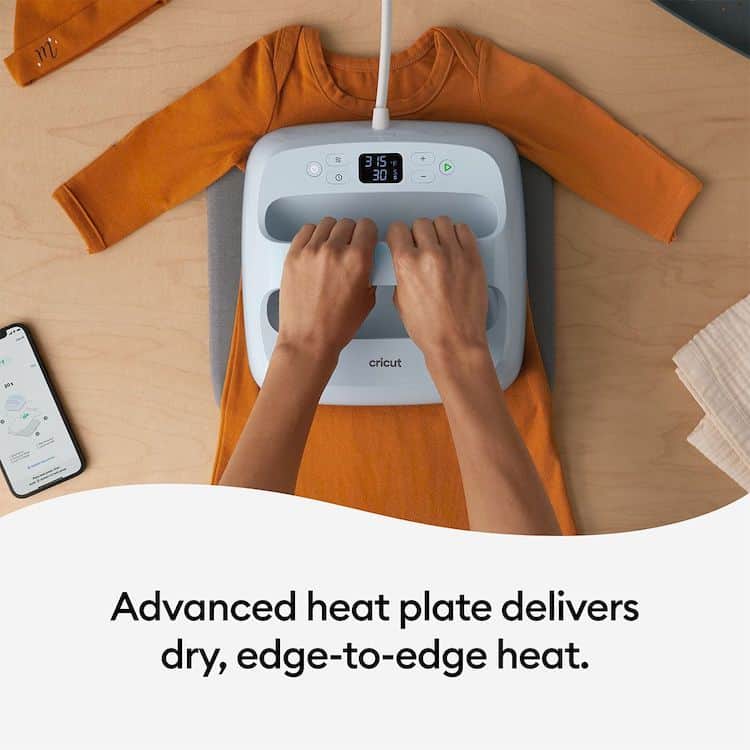 What makes it better than using a regular iron? First of all, you can use it with sublimation ink paper which means that you can get much more detailed prints and have superior color retention, contrast, overall quality, and durability against wear and tear and multiple washing machine cycles.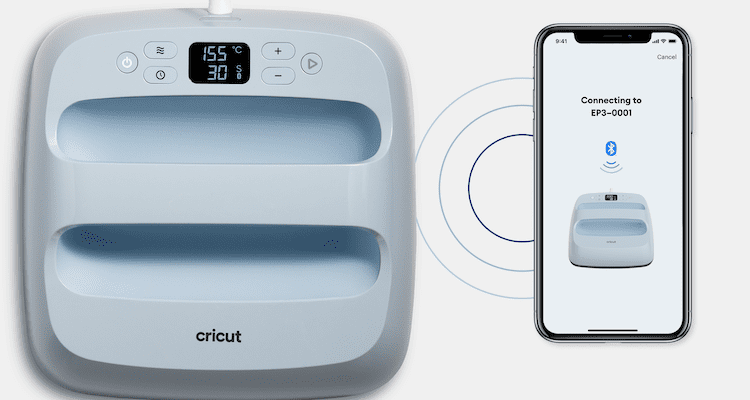 Secondly, you can set the temperature and the timing on the digital control either manually by using the heat and time buttons on the EasyPress or you can use the Cricut Heat app.
You connect your EasyPress 3 via Bluetooth to the Cricut Heat app, select the material type and the app will automatically set the time and temperature required!
Cricut Easy Press 3 Features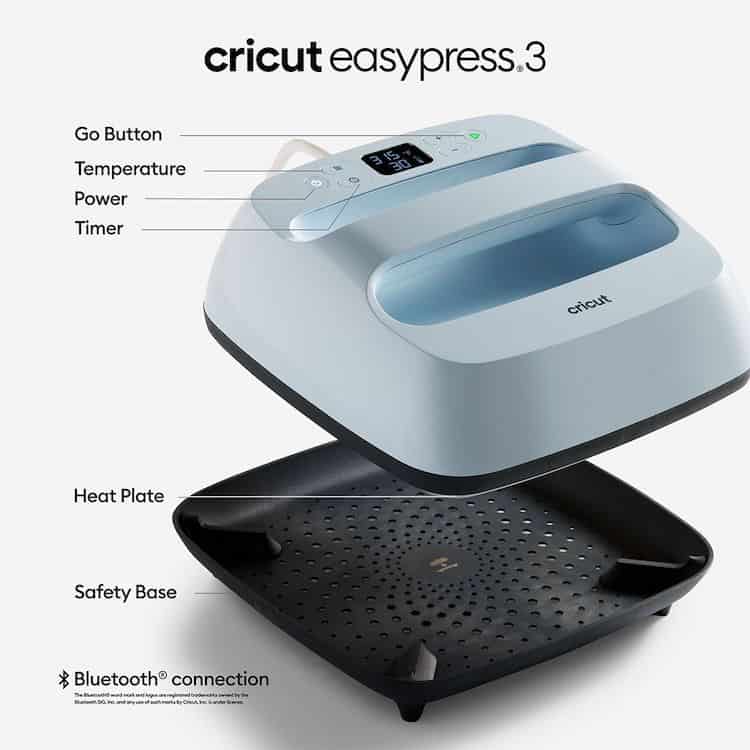 The EasyPress 3 can be heated up to 400° Fahrenheit, which is equivalent to 205° Celsius. This is a 40-degree improvement over the original Cricut EasyPress and a welcomed one at that. That's because the 400° F range is recommended for impeccable ink transfers and minimizing the loss of color quality.
Furthermore, at high temperatures, you have a much easier time achieving a darker shade should you decide to keep the pressure on the fabric for a few extra seconds.
If you are working with heat transfer vinyl, this range of temperatures will ensure that you can work with a wide variety of types of HTV such as foil, sports, glitter, holographic types and more.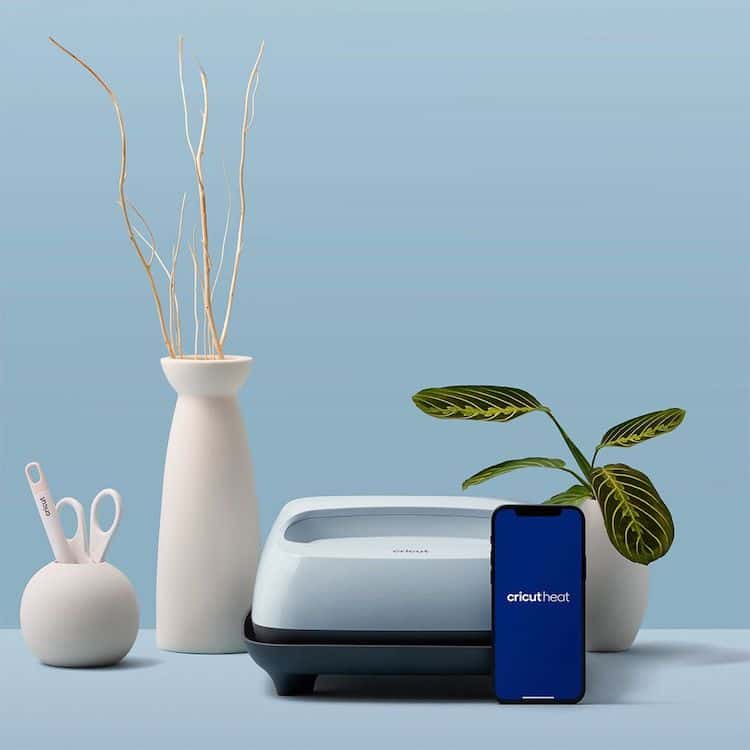 The heating time is fast. It takes less than two minutes for a complete pressing cycle at 400°. This puts the EasyPress 3 on par with a wide range of entry-level heat presses and even some heat presses designed for small businesses.
A massive improvement over the original model is the availability of three sizes.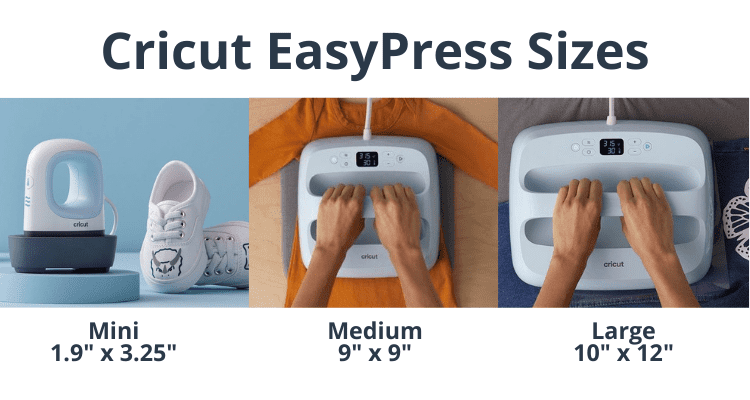 The EasyPress 3 comes in the following sizes:
1.9″ x 3.25″
9" x 9"
10" x 12"
Each of them can be used for various projects. For example, the 9" x 9" EasyPress 3 is perfect for tote bags and t-shirts. Whilst the Cricut EasyPress Mini is great for smaller items like shoes or soft toys.
The larger EasyPress 3 can be used for customized pillowcases, blankets, drapes, etc. You can read more about which EasyPress size to buy in this post here.
It's the perfect size to print customized onesies if you want to create a unique wardrobe for your kid or if you want to target a whole new demographic with your small business.
It's also good for printing small party favors for branding or commercial purposes.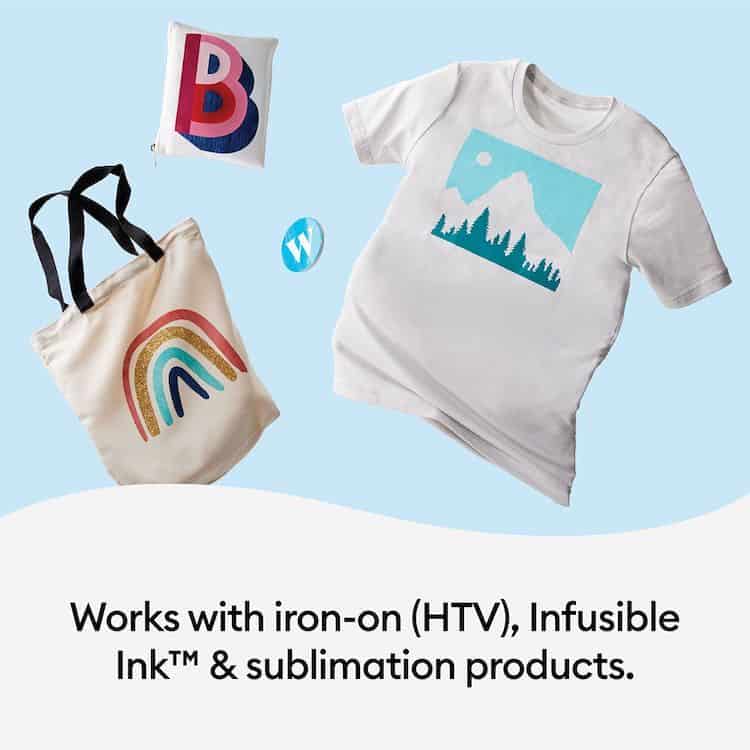 Another cool thing about the EasyPress 3 is that it has an automatic shutdown feature. It kicks in if the device hasn't been used for 10 minutes. This is really important if you have a very busy schedule and you often get interrupted when working.
Now, let's talk about accuracy. Cricut shirt press done via the EasyPress 3 iron-heat press combo can have amazing results.
One downside is that you're tied to the device for the duration of the transfer process since you have to apply the pressure manually.
Another problem is that you can't set the required pressure, so it still leaves it up to a bit of guesswork.
With a standard heat press, you get a stable base to work on and a way to lock the material in place. When operating the EasyPress 3, it's all about hand-to-eye coordination, stable hands, patience, and more practice.
Another negative is that you will need to purchase the Cricut EasyPress Mat. Whilst you can use a folded towel, I really find that the mat is needed if you wish to regularly work with iron-on material.
The mat holds in heat really well and will ensure that you can apply some pressure as you are pressing. The mat is not cheap, so be prepared for that additional cost.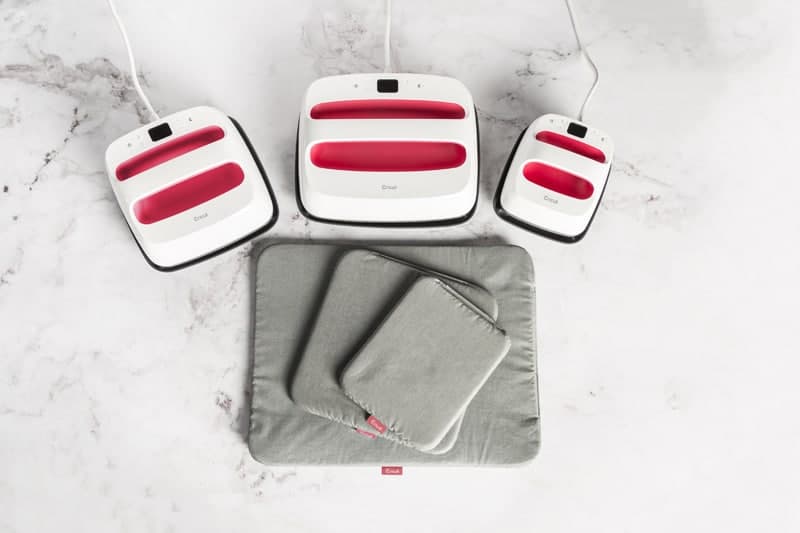 Like most digital heat presses, the EasyPress 3 also plugs into any 110V household outlet. And, the heat plate is protected. But Cricut went for a ceramic coating for protection.
On traditional digital heat presses, the coatings are more diverse and durable.
Cricut Easy Press 3 Pros and Cons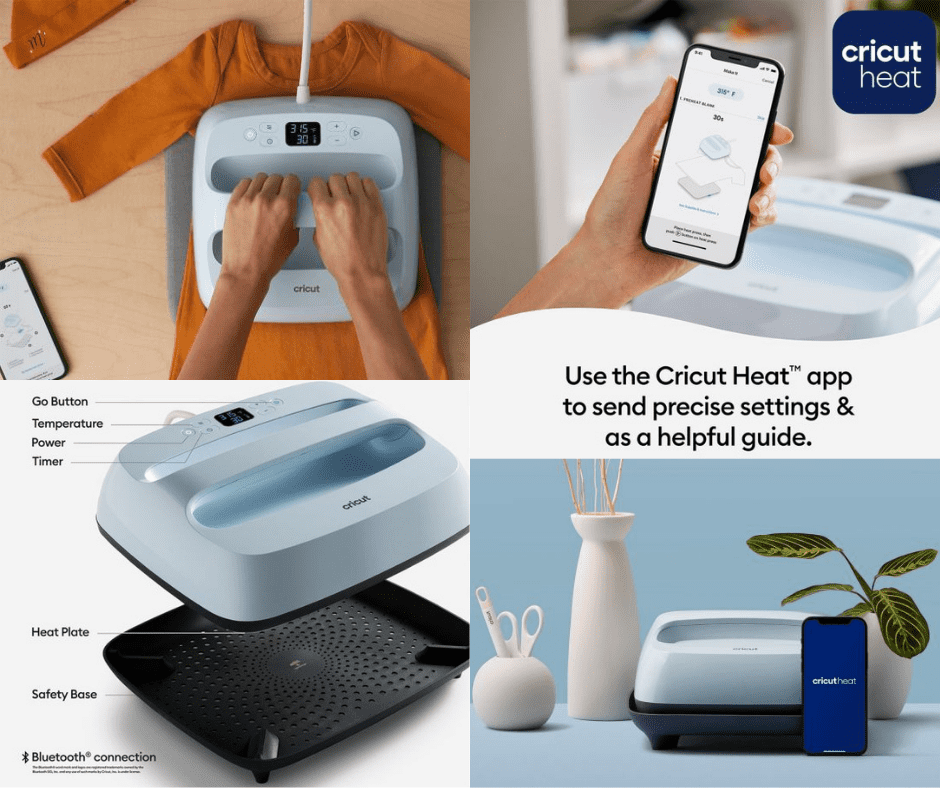 Of course, there aren't just benefits to using the Easy Press 3 as your go-to printing crafts tool. Here's an overview of where the gadget shines and where it lacks in convenience, adjustability, or performance.
Pros
Lightweight
Small footprint
Auto shutdown feature
Quality ink transfers
Affordable
Heating pads available in multiple sizes
Fast heating time
Automatically sets time and temperature when using Cricut Heat app
Cons
Doesn't store settings
Requires manual pressure
Not compatible with curved elements
>>> You can read our full Cricut EasyPress 3 review here.
Cricut EasyPress vs. Heat Press
A traditional heat press for apparel can be of great use for crafts projects or for monetizing artwork.
There are some obvious benefits to using a heat press over the EasyPress 3.
As already mentioned, with a heat press, you're not tied down to the machine during the pressing cycle, because you can set the required pressure.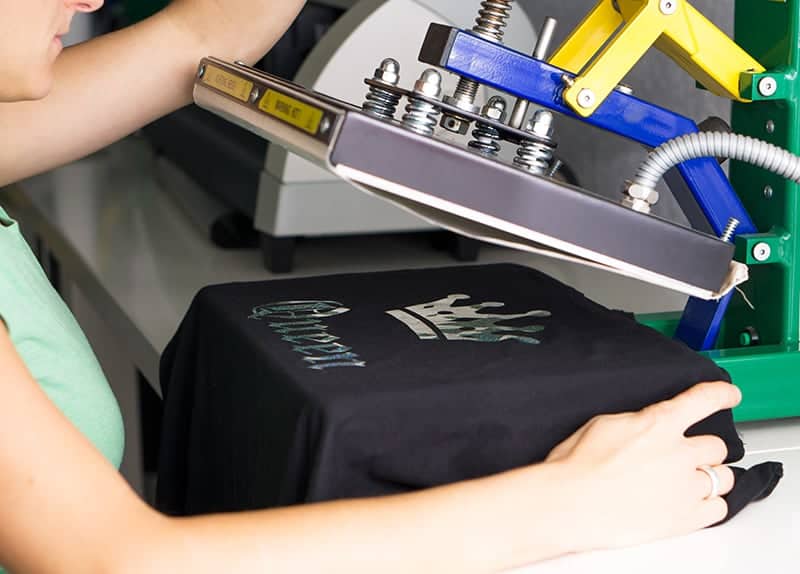 Furthermore, you benefit from more stability and improved accuracy provided by the heating element and the support element. They can lock fabric, ceramic, and stuff into place so that the design won't shift in any direction.
When using the EasyPress 3, there's a chance that you might shift the font, logo, or drawing from side to side or that you can create wrinkles in the fabric as you start pressing the iron down.
There's also a risk of ruining a design if you can't maintain a steady hand for the whole two minutes it takes to transfer the ink.
But, it's not all really that bad. If you want to save money and be more hands-on with your projects, you just have to be prepared to ruin some fabric during trial runs.
Once you get the hang of it, the EasyPress 3 can match much more expensive traditional heat presses.
In terms of space and portability, the EasyPress 3 gets an edge over any compact heat press. Heat presses are still big whether you're talking about a clamshell or swing-away heat press.
For Cricut, the apparent solution to portability was to eliminate most of the automated functions and the large framework.
Here you can see how much the difference is in the size that the presses take up.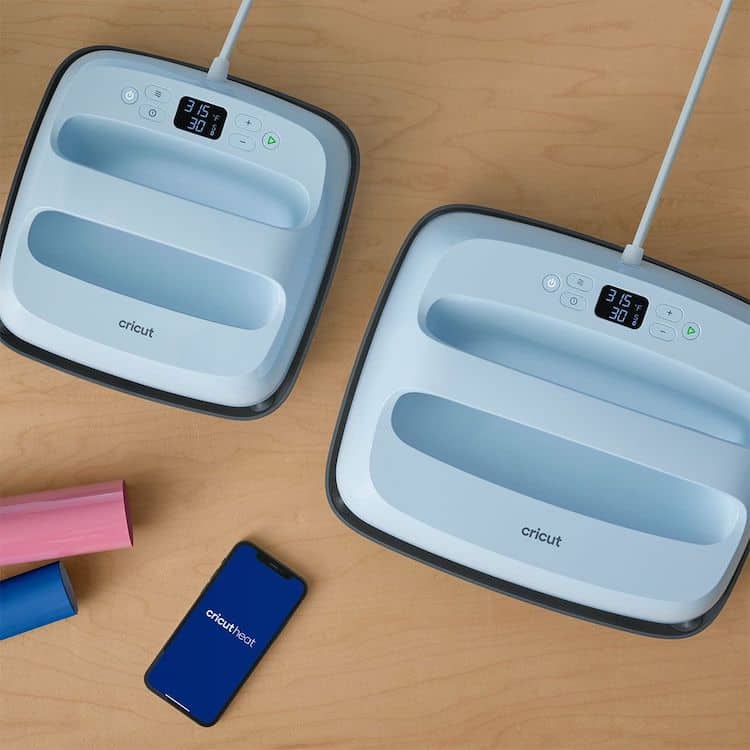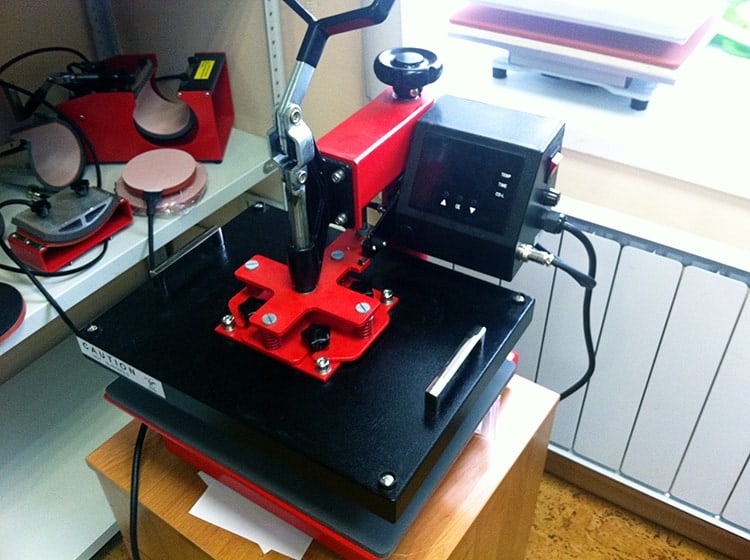 So obviously if space is an issue, you should get the Cricut EasyPress 3. If you wish to take a press with you to craft events and craft group sessions, then you should get the Cricut EasyPress 3.
Here's something that's highly debatable. What is better to have? A machine that can heat press a couple of items or one that can heat press almost anything?
As mentioned the Cricut Easy Press 3 comes in two sizes, but a standard heat press machine would have a heating pad big enough for use on a wide range of clothes and accessories. Whereas with the EasyPress 3, you're kind of tied down to the size you've chosen.
Here you can see the difference in heat pressing a shirt when you use the Cricut EasyPress 3 or a standard heat press machine.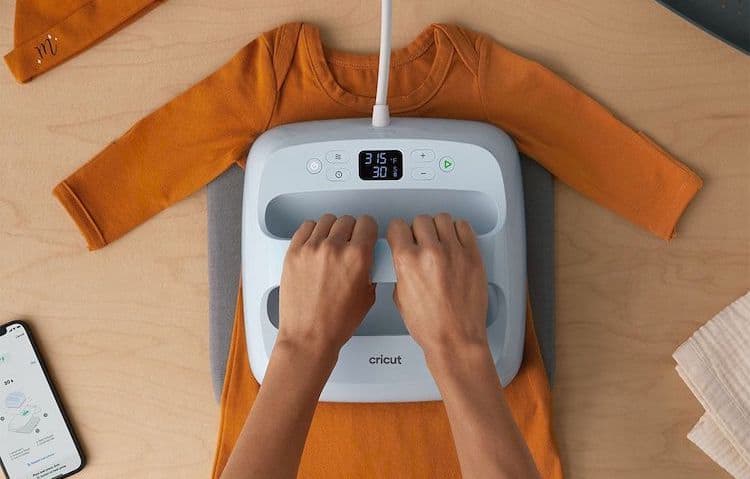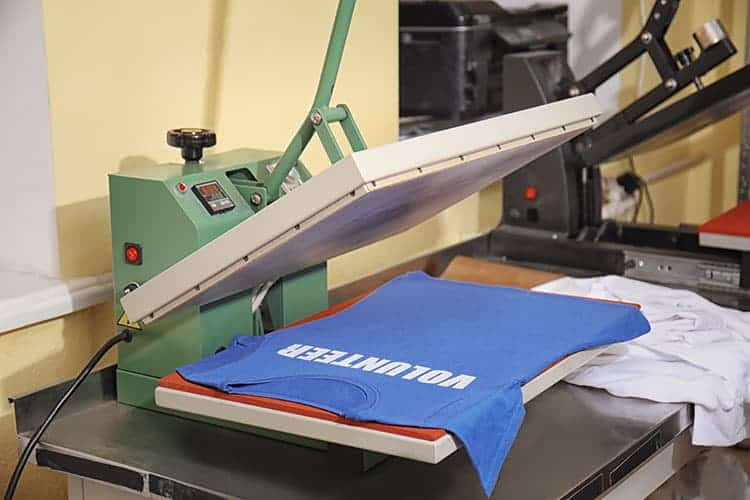 The reason this is debatable is that the choice comes down to preferences or needs. The EasyPress 3 is a little cheaper in the grand scheme of things.
If you only want to do one thing, say onesies, you won't need a large heat press. But, if you want to target more than one demographic, create diverse merchandise, then having multiple EasyPress 3 models is somewhat counterproductive.
If you purchase a Cricut EasyPress 3 that is too small for the design you which to press you will also risk over-pressing parts of your design as you will need to press the design multiple times.
Closing Thoughts
So which is best for what?
The Cricut heat press is fabulous for people that work on party favors, personal projects, or those that specialize in unique content and don't want to branch out.
People who only occasionally need to use a heat press machine may actually prefer the ease of use and compact nature of the Cricut EasyPress 3.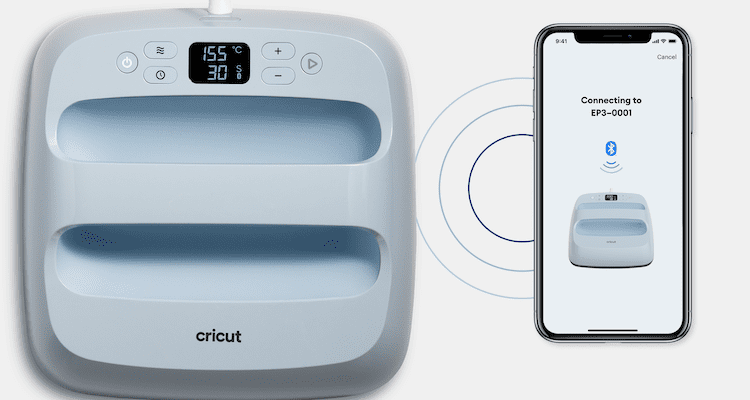 Those who have limited desk space will also prefer the small compact size of the EasyPress. The upgraded Bluetooth functionality of the EasyPress 3 is a great feature and takes out a lot of the guesswork when setting temperature and time.
The device is cheap after all, and once you've mastered it, it can transfer designs onto fabric just as well as most heat press machines designed for home use and startup businesses. We personally use a Cricut press for our work at home.
It is important to note though that the EasyPress 3 is not intended for commercial-scale production cycles and the different sized models are clear indicators that you will be limited in what you can print on with a single EasyPress 3 model.
If you regularly create products that require the use of a heat press machine we would stay clear of the EasyPress and invest in a decent quality heat press machine.
If you want to purchase a more durable and longer lasting press, then a heat press machine is for you.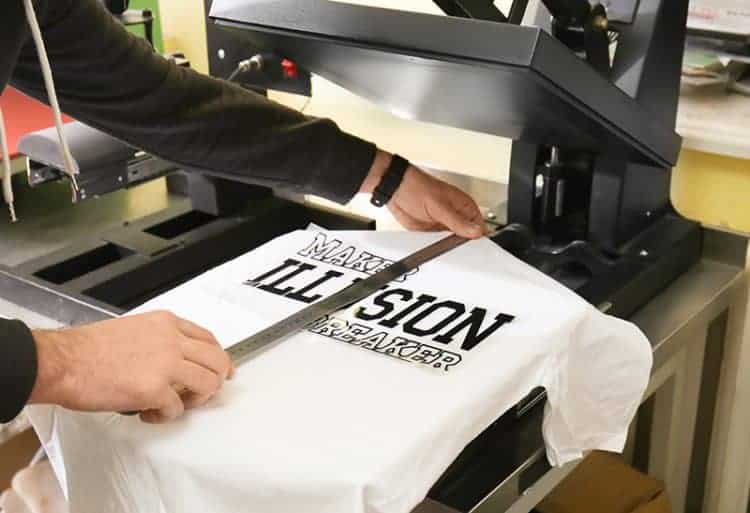 If you sell your items, we would recommend a heat press machine as we have found that designs last longer when applied with the correct settings for temperature, time, and more importantly pressure (which you can't set on the EasyPress 3).
A heat press machine is truly a big step up from the EasyPress, but the EasyPress is a big step up from the iron, so it probably comes down to how regularly you wish to use the press, as well as whether you wish to sell the items you create.
>>> Click here to start doing some research on which heat press machine to buy, and here is some info on the typical cost of a heat press.
I hope that this post has helped you figure out which press is the best press for you. If you have questions please leave them in the comments below.