Oracal makes two of the best types of adhesive vinyl, Oracal 631 Vinyl and Oracal 651 Vinyl – and this is where you are likely thinking "does it really matter which one I get?".
In short, the answer is YES! The two types of this adhesive vinyl are used for different purposes and it is important to know which one you need to use for your project.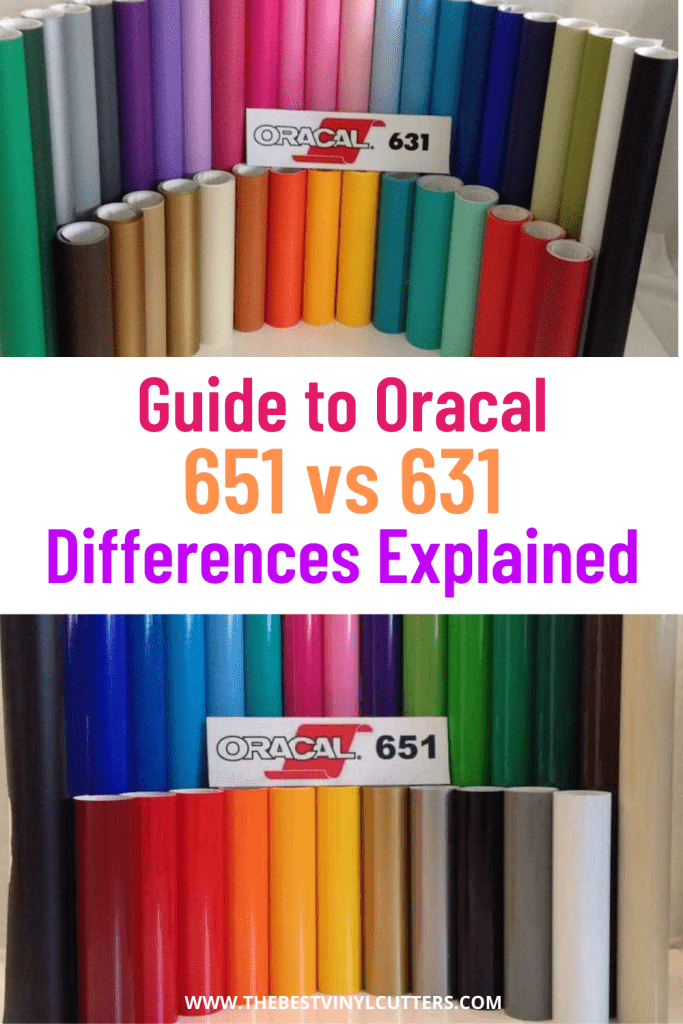 This guide will highlight the differences between the Oracal 651 and 631 vinyl – both in terms of their properties and intended applications.
Oracal 651 vs. 631 vinyl – Differences in Applications And Uses
As mentioned before it is really important to understand the difference between Oracal 631 and Oracal 651 as they are intended for different project uses.
If you use 651 instead of 631 (which is a removable vinyl) not only will you struggle to lift the design if you no longer wish to use it or make a mistake but due to its adhesive properties, you will have some residue left behind.
Below is a table showing you very quickly what the main differences are between these two Oracal adhesive types of vinyl.
| | |
| --- | --- |
| Oracal 651 | Oracal 631 |
| Available in 59 glossy colors & 56 matt colors | Available in 60 colors |
| Permanent adhesive vinyl best used for outdoors | Removable adhesive vinyl best used for temporary applications |
| Glossy and matt finish | Matt finish only |
| Solvent-based adhesive | Water-based adhesive |
Now that you have a basic understanding, let's look at each one of the Oracal adhesive vinyl types in more detail.
Oracal 631 Vinyl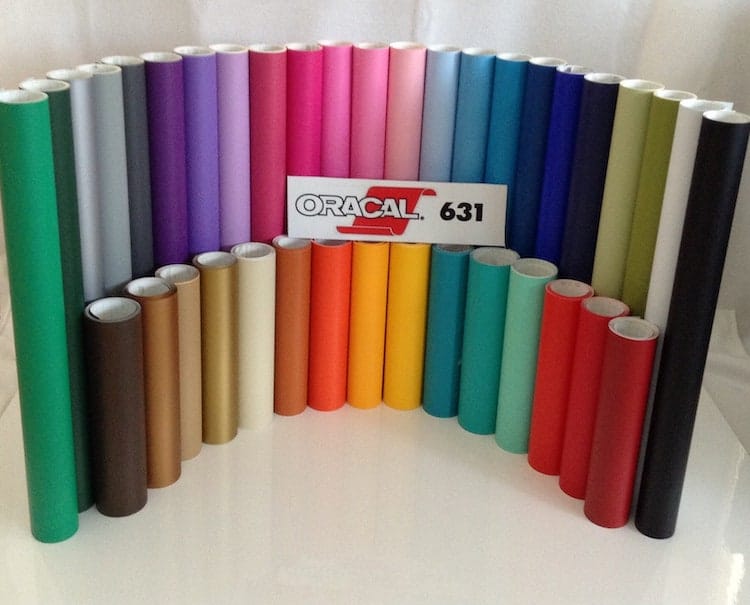 Oracal 631 is one of the best-selling and most used adhesive vinyl. You can use this vinyl in any of your home cutting machine brands, like Cricut, Silhouette, or even the Brother ScanNCut.
It is ideal for making temporary designs that you may want to remove later on. You can create decals that are then stuck on indoor items from home furniture to walls to even using the vinyl to create stencils! So for anything that you don't want to have on there permanently.
The great thing about the Oracal 631 vinyl is that it is a lot cheaper and significantly easier to cut and weed than the Cricut removable vinyl.
Properties of Oracal 631 Removable Vinyl
Let's take a look at some of the great properties to see what sets it apart from the rest of the pack.
1. Adhesiveness
Oracal 631 has a clear and water-based adhesive which means the decal (or vinyl) can easily be removed which makes it perfect for temporary use on items where you wouldn't want permanent decals!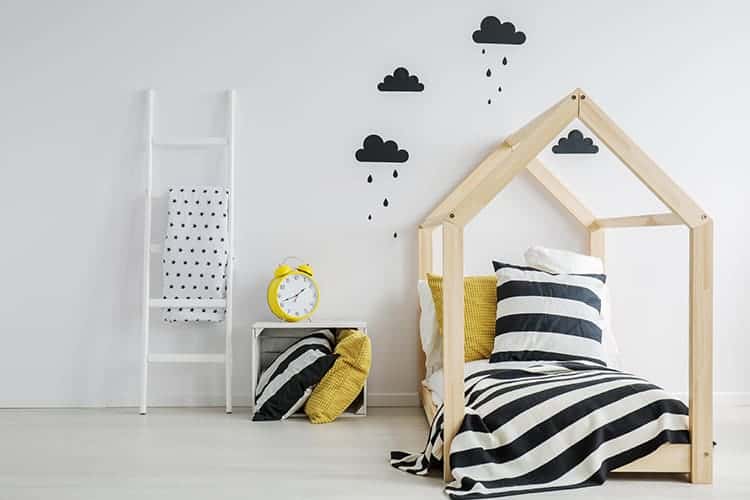 Use it on walls, windows, etc. where you can just peel the vinyl off if you are tired of the design. It won't damage the paint underneath nor will it leave behind a sticky residue.
2. Color & Finish
Oracal 631 has a matt finish and comes in a large choice of colors.
There are 60 different colors available to choose from so using this vinyl for your designs and projects means you will not be limited in your creativity.
3. Waterproof Rating
As the Oracal 631 is water-based, you cannot use 631 decals on items that will be washed frequently or soaked in water, for example, coffee mugs or tumblers as this will cause the vinyl to come away from the item.
Now let's have a look at the features of Oracal 651 to understand how they differ.
What Is Oracal 631 Vinyl Used For?
As mentioned Oracal 631 vinyl is best suited for household products like glass for photo frames, scrapbooks, home decor, and creating stencils.
If you want to decorate your walls, look no further than the Oracal 631 vinyl.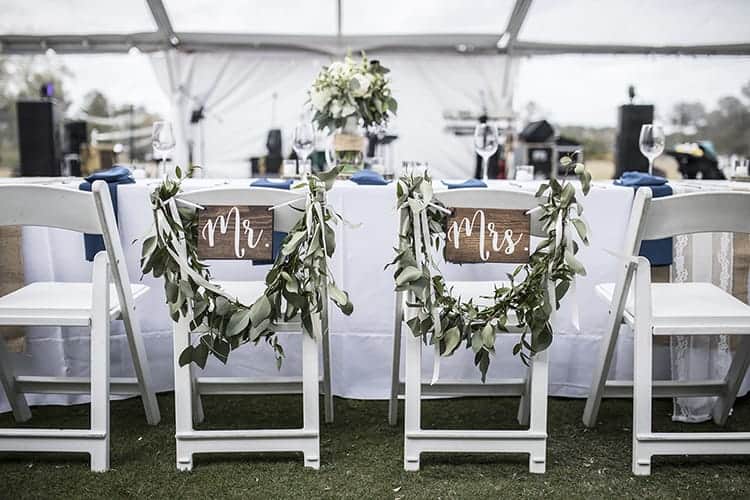 Here are some ideal applications for Oracal 631 vinyl:
Wall Decals and Art

Unfinished Wood
Stencils
Window Decals
Photo Frames
Scrapbooks
Home decor and interior decorations
Temporary signs that will be kept indoors
Labels
Further reading:
Oracal 651 Vinyl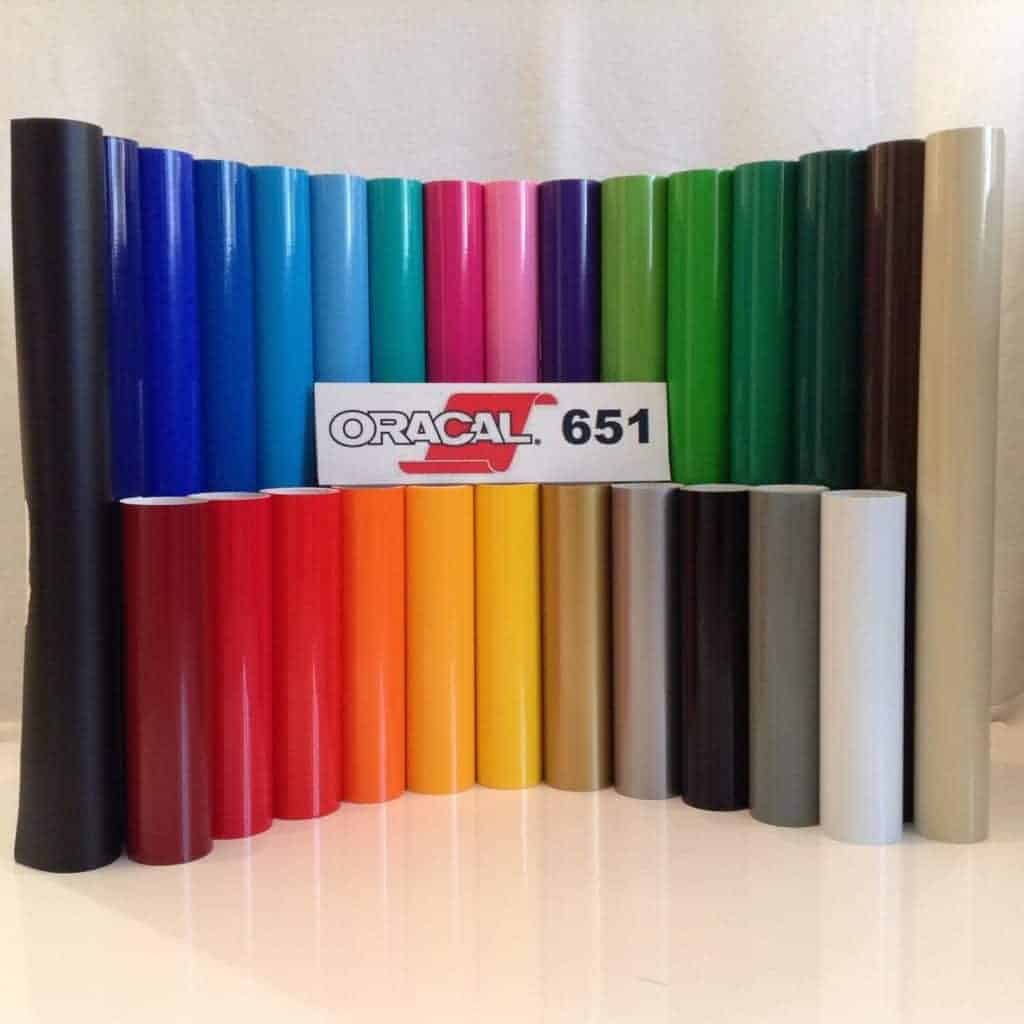 Oracal 651 is just as popular a choice for Silhouette and Cricut machines, except that it is used for different applications as compared to the 631.
It is also referred to as permanent or outdoor vinyl because it is often used to make outdoor signs or car decals.
This is all due to the strong adhesive of the Oracle 651. Let's take a more detailed look at all the properties here.
Properties of Oracal 651 Permanent Vinyl
Let's take a look at some of the great properties to see what makes this permanent vinyl a better choice over other brands.
1. Adhesiveness
The adhesive used is clear and solvent-based unlike the water base of the 631 which makes it a permanent adhesive vinyl.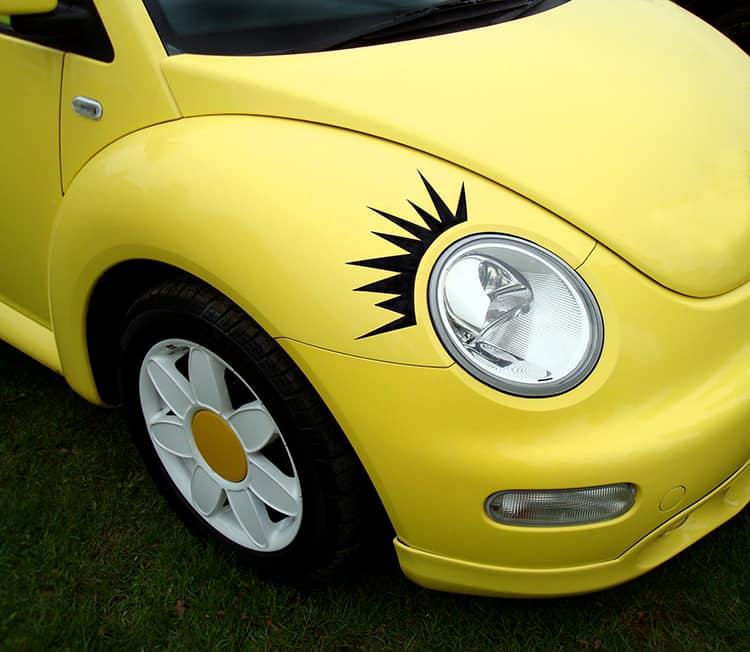 Although it is referred to as permanent, it can be removed by scraping or peeling the decal, alternatively, it can be removed with an adhesive remover product like Goo Gone.
Just remember, the adhesive is strong enough to be resistant to peeling, and if you do peel, you're bound to be left with a lot of residues that will need cleaning.
So this is the vinyl that you will want to use for outdoor use on items that you want the design and decal to last for a long period of time.
2. Color & Finish
Oracal 651 vinyl has a glossy and matt finish.
You have a choice of 59 different glossy colors and 56 matt colors – so there is bound to be the right vinyl color or finish for your project.
3. Waterproof Rating
There are no compromises when it comes to waterproofing with the 651. It was designed for outdoor use and will hold up to any amount of rain, snow, or humidity. You can even stick these decals on a boat, and they'll be fine.
This is also a great vinyl to use for decals that you want to place on mugs or tumblers that may require washing.
I would still suggest not soaking the items or placing them in the dishwasher though – washing by hand is probably best!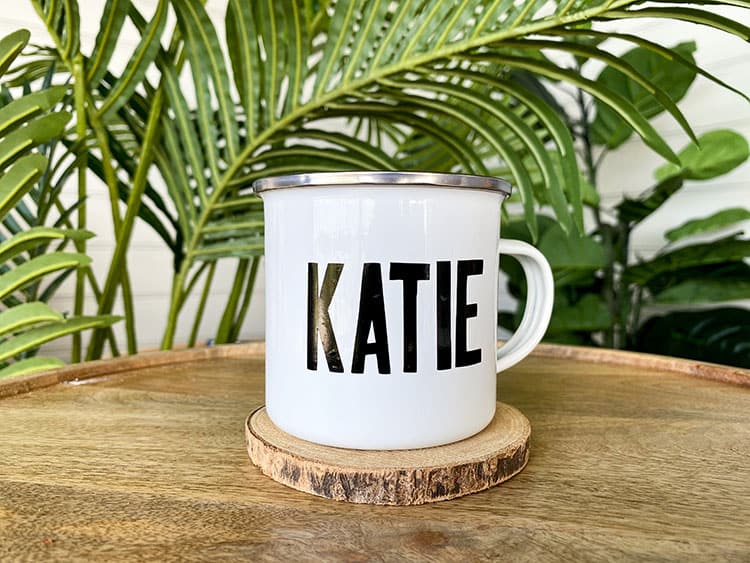 Now that we've written out the various properties of the two types, you know what their basic differences are.
Let's take a look at how the properties influence the different applications for each of these types of vinyl adhesives.
What Is Oracal 651 Vinyl Used For?
Oracal 651 is meant for outdoor use because it has a permanent adhesive. This makes it the perfect choice for creating a design on a shop window or for adding a decal to a car or even a boat.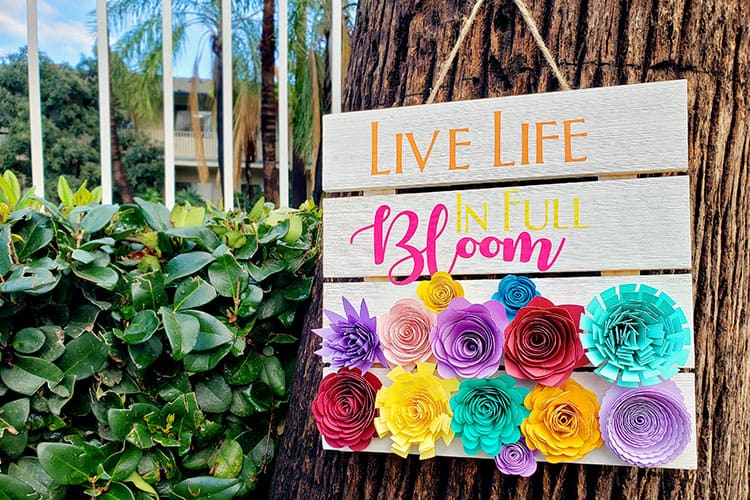 As it is waterproof we would suggest using Oracal 651 when you want to put any decals on items that are regularly cleaned with a lot of water eg dishes, mugs, or tumblers.
Here are a few ideal uses of the Oracal 651 vinyl:
Vehicle graphics and stickers
Mailboxes
Outdoor graffiti
Road signs, or "On Sale" signs, front lawn signs
Doors
Cups
Glasses
Cutting Boards
Further Reading:
Still Confused About Which One to Buy? Here are a few Tips!
We would suggest always going with the original Oracal brand. Although you may find a similar product or a cheaper version they are often tough to cut or weed compared to the original brand.
Using Oracal 651 is sometimes better than Oracal 631 on rough surfaces like unfinished wood or a wall. This is because the adhesive is a lot stronger and grips the rough surface better. We would suggest starting with the Oracal 631 and if that doesn't work, move on to the Oracal 651.
If you want the best of both worlds and are not sure which type of Oracal adhesive vinyl you will prefer to use, then you should simply buy a variety pack of 631 and 651. These variety packs come in 12″ x 12″ sheets and are great for experimenting with all sorts of crafts.
I hope you have found this guide on Oracal 651 vs. 631 adhesive vinyl helpful. Both of them are premier products and are widely used by many crafters due to their ease and value for money.
Not only are they more affordable than the machine-branded adhesive vinyl, but they are also far more durable and versatile in their functionality.
Both these types have their own advantages and disadvantages. Which type you should buy completely depends on where you plan on sticking your vinyl design and how long you want your design to stay on that surface.