Oracal 631 is one of the most popular choices of vinyl. It is a fabulous brand that offers vinyl that is super versatile to use. You can also use Oracal vinyl with any vinyl die cutting machine (including the popular Cricut and Silhouette cutters).
We love Oracal vinyl because even though it is similar to other brands of vinyl, such as Cricut vinyl, it cuts and weeds easier and is more durable.
We love Oracal vinyl because even though it is similar to other brands of vinyl, such as Cricut vinyl, it cuts and weeds easier and is more durable.
In this article, we will first have a closer look at what the specs are on Oracal 631. Then we will dive deeper into what Oracal 631 vinyl can be used for, and finally, we will talk about where you can buy it online.
What is Oracal 631 Vinyl?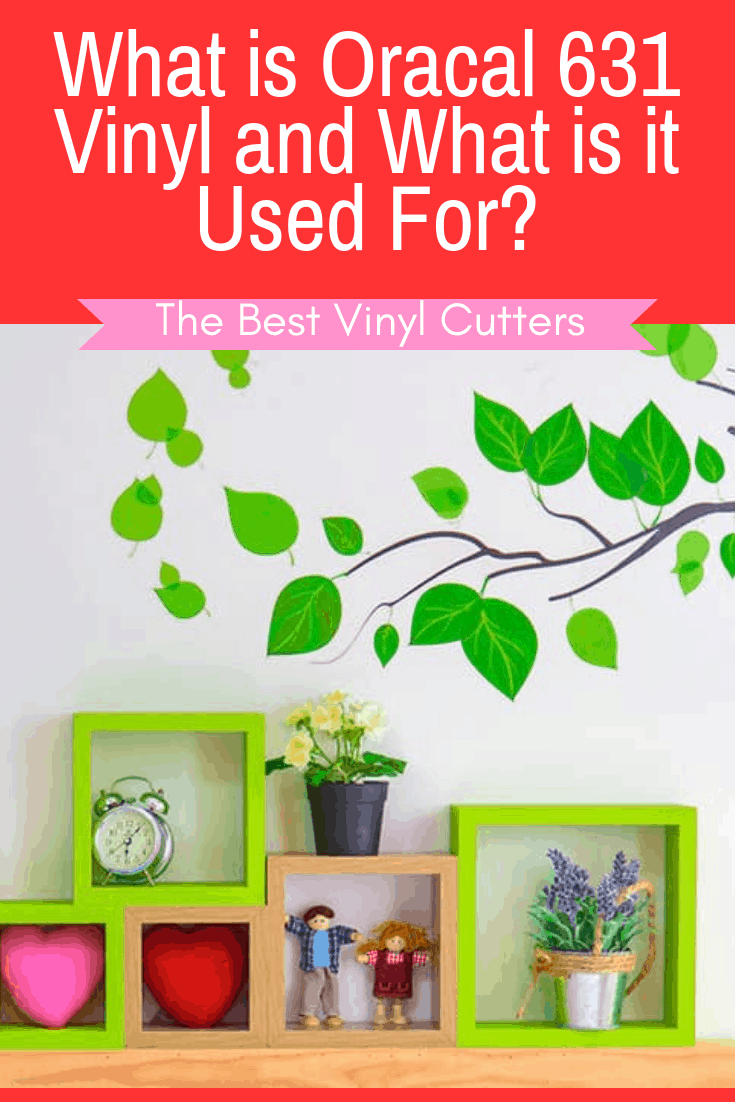 First of all, it is important to understand that Oracal 631 is a temporary indoor vinyl. That means that it will be great to use when you have plans to remove the vinyl design from its surface in the future.
Let's have a quick look at the specs for Oracal 631 vinyl.
Quick Specs:
Finish: Matte
Adhesive: Water based & removable
Durability (Indoors): 3 yrs+ (however we find that it lasts much longer)
Durability (Outdoors): 1 yrs+ (dependent on weather elements)
Thickness: 3 mils
Waterproof: Water resistant (but I would choose 651 for water-based projects instead)
Colors: 89 colors and 1 transparent
Oracal 631 in More Detail:
Let's have a look in more detail at what each of the specs is all about.
1. Finish:
The 631 vinyl only comes in a matte finish. A matte finish is fabulous if you don't want any glare or reflections on your products.
For example, wall decals are best in matte as a gloss would be too distracting.
2. Adhesive:
The vinyl has specifically been designed for short- to medium-term applications. It uses a clear, water-based, removable adhesive.
This is great as you can remove the sticker without causing damage to your surface or paint, it also won't leave any residue behind either.
This is perfect for wall decals or temporary signage because you can remove it without damaging your paint or leaving a residue.
Tip: Since it is water-based, it is not suited for projects that are cleaned frequently, like dishware or anything exposed to a lot of water.
3. Durability:
631 Vinyl is an "indoor vinyl". It doesn't have the best weather-resistant features, which is why it is termed as 'indoor'.
You can still use it outdoors, but you just can't expect it to last for much longer than 1 year outdoors, whilst you will get at least 3 years (but most likely much more) indoors.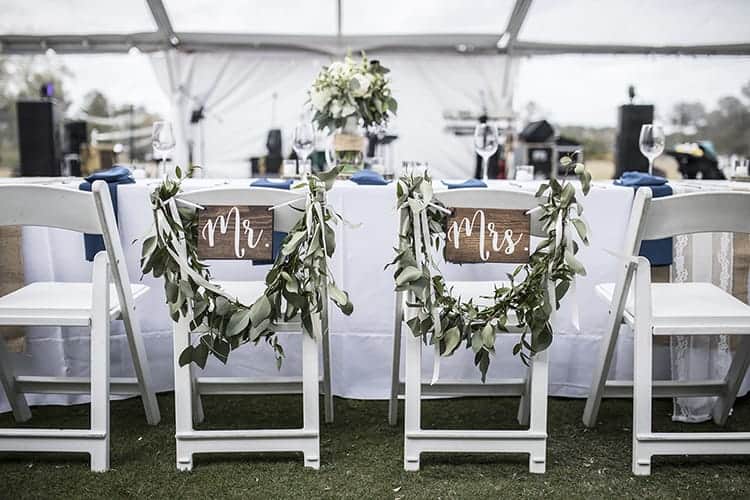 4. Thickness:
Oracal 631 is 3 mil (3 thousandths of an inch) thick. In comparison to Oracal 651, 631 is 20% thicker.
5. Waterproof:
The vinyl is more water-resistant than waterproof. It also doesn't have a great UV resistance.
You can buy your Oracal 631 vinyl from Amazon or Expressions Vinyl.
What is Oracal 631 Vinyl Used For?
Oracal 631 is fabulous for surfaces that won't get handled a lot. As the stickers are removable, you don't want to use them on objects that get touched and moved on a regular basis as this would affect their durability.
Oracal 631 Uses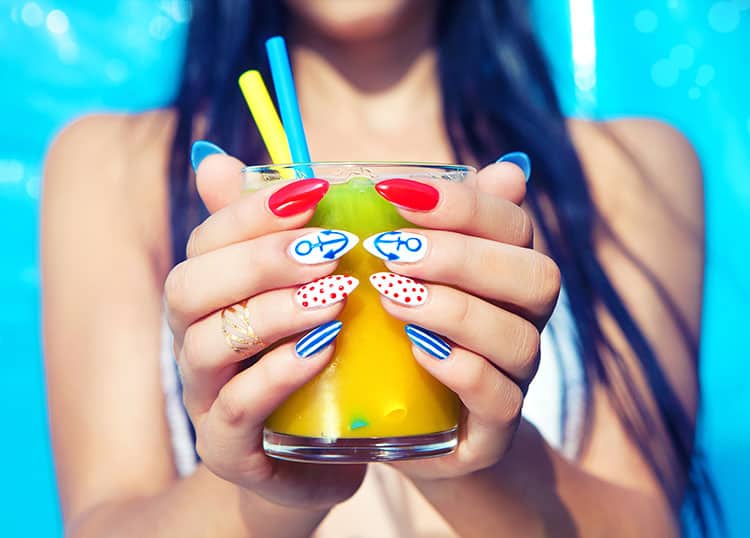 Here is a list of Oracal 631 vinyl uses. From simple things like nail decals to bigger decals for windows and signs.
Interior and Exterior Signs
Wall Decals (especially great for themed holiday decals such as Easter or Christmas)
Indoor Signs (think about parties or special events)
Decorating (for indoor decor items)
Tattoos
Themed Signs
Removable Logos (for trade shows and exhibitions)
Themed Window Decals
Balloon Stickers (the vinyl is thin so easier to work with on things like balloons)
Stencils (to create things like welcome door mats, tile stencils, etc.)
Phone Case Decals (especially great on a clear case where you can place the decal on the inside to help protect it)
Nail Stickers (with clear nail polish over the top to protect it), etc.
You can buy your Oracal 631 vinyl from Amazon or Expressions Vinyl.
Oracal 631 Colors
You will be super happy to hear that Oracal 631 is available in 84 beautiful matte colors. You can also get glittery silver, gold, and bronze as well.
Here is a photo showing all of the colors currently available.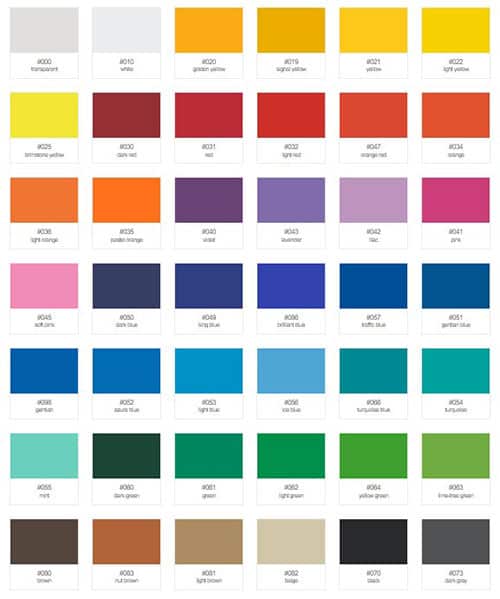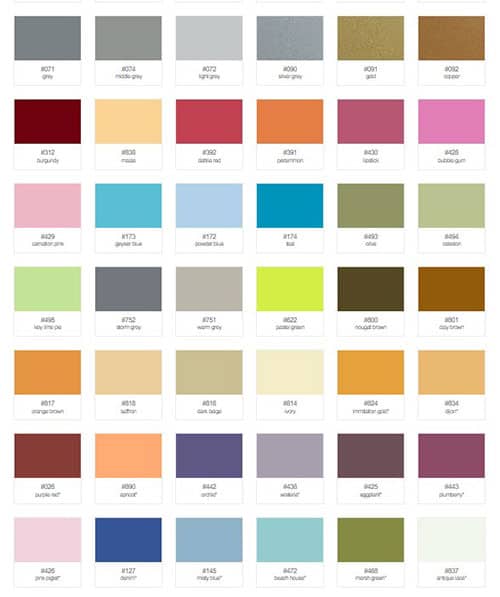 Best Places to Buy Oracal 631 Vinyl?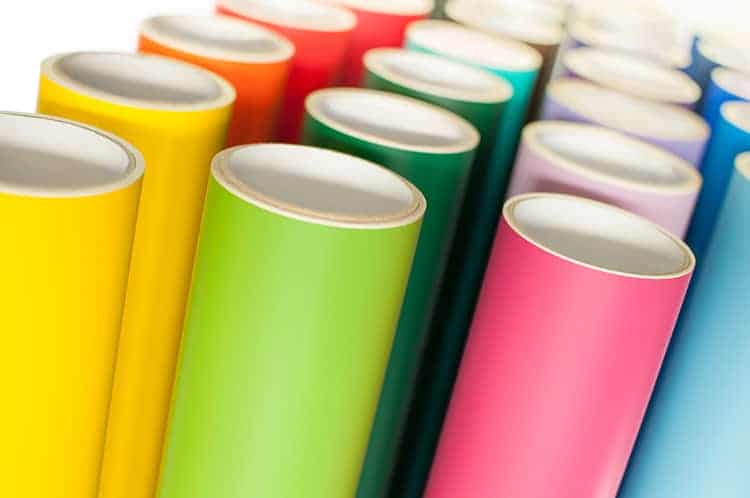 1. Expressions Vinyl
What better place to buy your vinyl than from a store that is dedicated to vinyl!!
Expressions Vinyl is very popular as they carry the best quality vinyl brands. They have Oracle 631 vinyl available in 12 x 12″ and 12 x 24″. They also have some Oracal 631 vinyl rolls as well as a color sample kit available.
They are the cheapest supplier and we typically purchase our vinyl here. Click here to check out their range.
2. Amazon:
If you only need a few sheets of vinyl, you might prefer purchasing it on Amazon instead, that way you can bundle up your order with other goodies that you might need (which makes any postage costs easier to swallow).
Of course, if you are a Prime member, you can also benefit from the superfast 2-day FREE shipping.
Click here to check out the vinyl that is available on Amazon.
Conclusion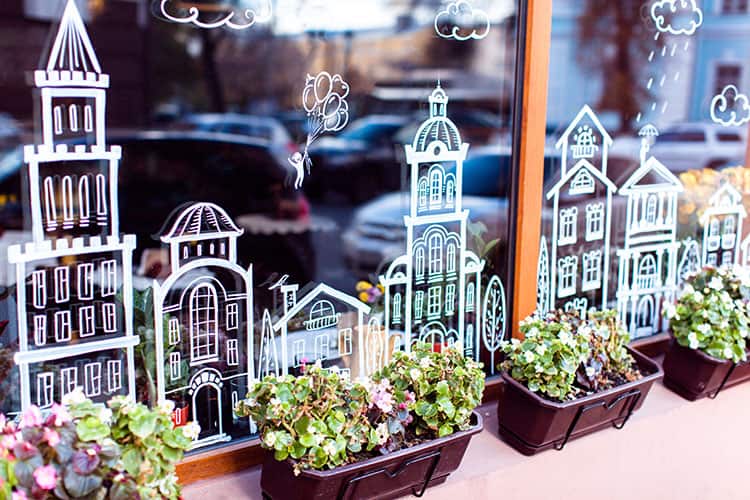 So, if you are looking for an Oracal Removable Vinyl, then Oracal 631 is a perfect buy for you.
You can also start small and simply buy some Oracal 631 vinyl sheets to test out, or you can go big and grab some Oracal 631 vinyl rolls which will help you save dollars in the long run.
Oracal 631 is a removable indoor vinyl with a matte finish. This means that if you want a matte finish on more permanent projects, you might choose to use this vinyl and simply add a layer of something like Mod Podge to make it more permanent.
I hope this post has cleared up any questions you had around 631 temporary vinyl. If you have any questions, please pop them in the comments below.
Further Reading Ideas: