We all know that the internet offers products for cheaper than brick-and-mortar stores can right!? It makes sense as the brick stores all have more overhead costs.
So it only makes sense to look towards online stores if you wish to find the best value vinyl buys.
So where do I buy my vinyl for my vinyl cutter machine??
Here is a list of some of the best places to buy your vinyl for your Cricut machine.
Best Places to Buy Vinyl for Cricut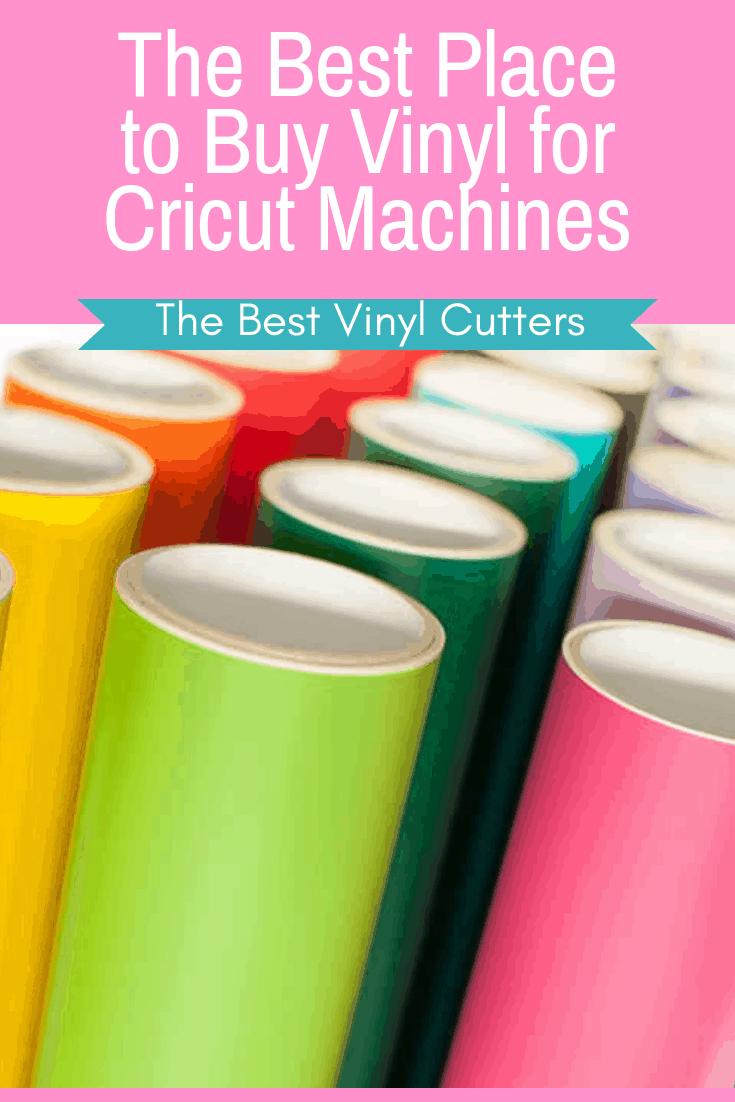 Find below a list of my favorite places to buy vinyl for Cricut Machines.
1. Cricut Website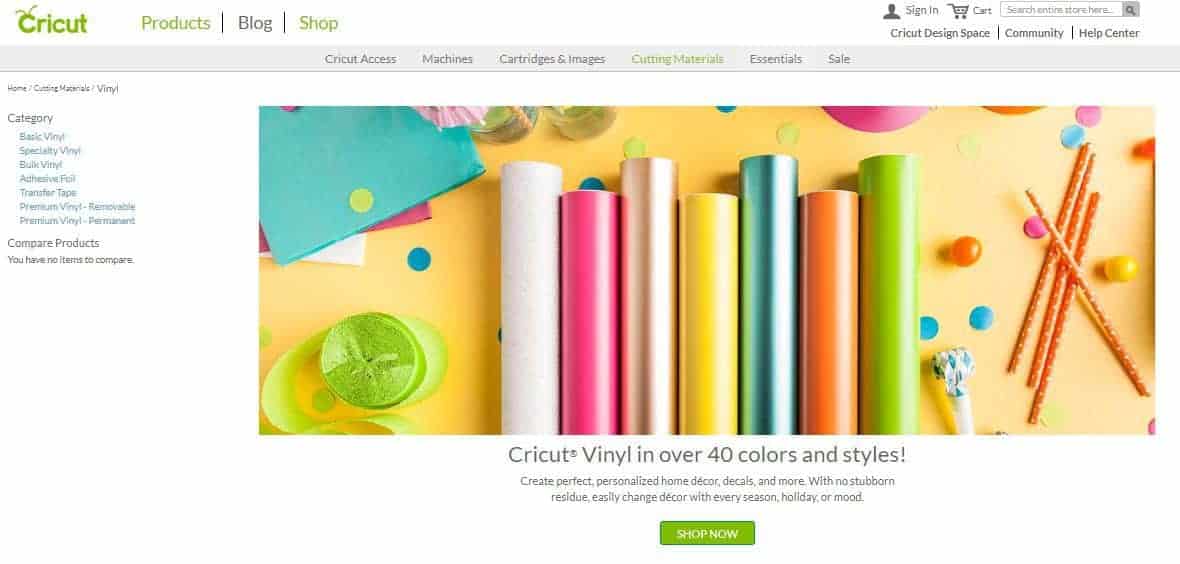 Of course one of the most logical places to buy your Cricut vinyl would be from Cricut itself.  I love purchasing my vinyl here because they have very regular sales where you can pick up supplies at fabulous prices.
Because I love my readers so much, I'll share two money saving tips!
Sign up for their newsletter. Not only will they tell you of sales they are having, BUT you also get a lovely $10 off voucher to use on your first purchase of $50 plus. You can sign up towards the bottom of their page here.
If you become a Cricut Access member, you can get permanent discounts on purchases as well. Of course, you need to become a loyal Cricut shopper for this to make sense, but for only a few dollars a month, you can join up and save 10% off products, receive free shipping on orders of over $50 and receive special access to members-only sales.  If you are not a Cricut Access member you can read about the program here.
Vinyl Available:
Basic Vinyl
Specialty Vinyl
Adhesive Foil
Transfer Tape
Removable Premium Vinyl
Permanent Premium Vinyl
Bulk Vinyl
>>> Click here to see the range and to check prices
2. Expressions Vinyl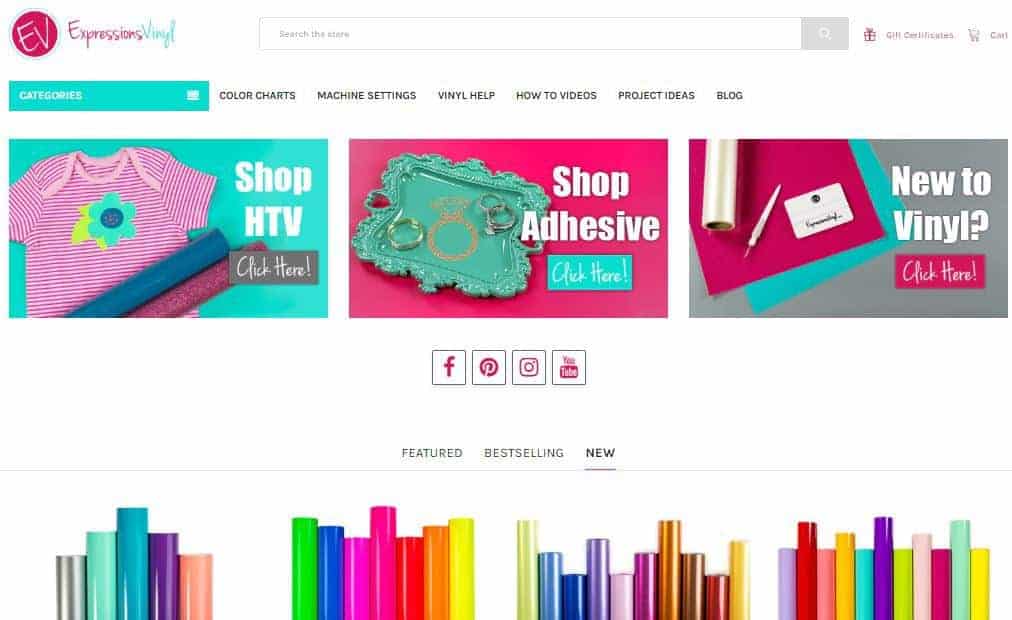 What better place to buy your vinyl than from a store that is dedicated to vinyl!!  Expressions Vinyl is very popular as they carry the best quality vinyl brands.  All of their vinyl works with Cricut machines. I reckon this is the best place to buy vinyl online.
Because I love my readers so much, I'll share a money saving tip!
They have a great little reward program you can join. The "EV Inner Circle" program allows you to earn points based on the $$ value of your orders. This program also gives you a 10% discount off your first order, so join first – shop later! It is FREE to join! Click here to learn more.
Vinyl Available:
Heat Transfer Vinyl
Adhesive Vinyl
Patterned Vinyl
Printable Vinyl
Vinyl Packs
Siser EasyPSV
Transfer Tape
3. Swing Designs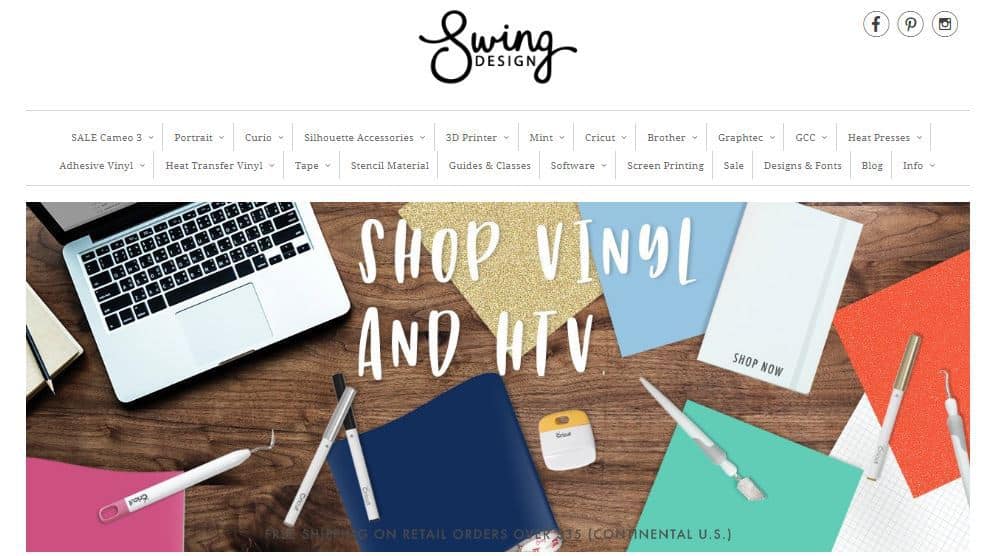 Swing Designs is a truly delightful store. Your whole shopping experience at this site is just a joy and you truly feel like a valued customer. I love their massive range of vinyl that they sell here – you will find all the quality brands here, together with some speciality vinyl for something different.
Because I love my readers so much, I'll share a money saving tip!
They also offer free shipping on orders of over $35 (within the contiguous United States)
Vinyl Available:
Heat Transfer Vinyl
Adhesive Vinyl
Glitter Vinyl
Holographic Vinyl
Metallic Vinyl
Vinyl Packs
Siser Vinyl
Oracal Vinyl
Transfer Tape
4. Amazon
Who doesn't love Amazon??  Amazon is always a great place to hop over to and purchase supplies.  Even better because you can add some other non-crafty products into your order as well.  You will find any and all types of vinyl available at Amazon.
Stay clear though of the super cheap vinyl as they are also super crappy.  Look out for good quality brands such as Cricut Vinyl, Oracal Vinyl, and Siser Vinyl.
Because I love my readers so much, I'll share a money saving tip!
If you are not a prime member yet – then what the heck are you waiting for? So much saving, so much value!! Better yet you can currently enjoy all the Prime benefits for free (for 30 days).  Prime is brilliant as you get the benefit of superfast 2-day FREE shipping. Loads of other benefits, which you can read more about here.
And there you have my best tips for how to save money and find the best value vinyl buys online.  Have fun browsing the stores mentioned above, don't forget to grab the money saving coupons and deals and happy shopping!
(PS. You can check out our guide for helpful vinyl cutter reviews)