Car decals were for a long time typically used in business situations but today the use of a vinyl car decal has become more popular for the everyday car.
Whether you are creating a car decal for home or business purposes, it is important to invest in the best vinyl for cars to ensure that the decals last the test of weather and time.
We want our car decals to turn heads for all the right reasons, not because the vinyl is fading in the sun and peeling from exposure to harsh weather conditions.
There aren't many types of vinyl on the market that meet all the needs required from an outdoor vinyl, such as car vinyl, and because of all these stringent criteria, it can be pretty complicated to pick the right vinyl for car decals.
Today we wanted to outline a type of vinyl that is brilliant for car decal use. We'll take a look at a few criteria you need to consider before understanding why this vinyl is the best vinyl for vehicle graphics.
Wondering What Kind of Vinyl to Use for Car Decals? Here is Some Info First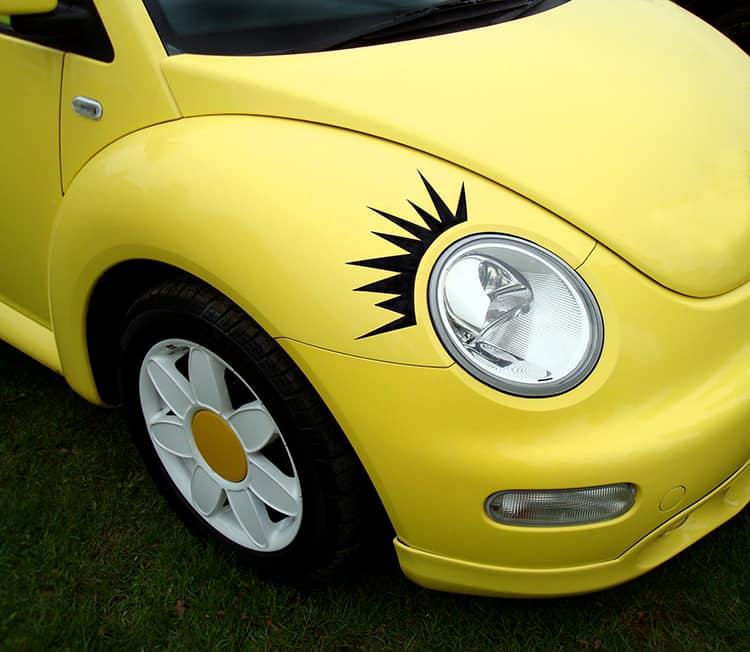 So before we talk about which vinyl is the best for cars, let's focus on some really important questions – you will need to answer all of these before you can decide which vinyl is best for your use.
How durable does the vinyl have to be? Is this a temporary decal or one that you would expect to last for many years?

Which part of the car do you wish to adhere the decal on?

What kind of surface is it?

What sort of conditions will the vinyl need to be able to withstand? Is it parked undercover or does it stand outside in the sun all day long? Do you drive on dirt roads or gravel roads?
There are a lot of vinyl varieties and brands, some types of vinyl are expensive but don't really last.
It is really important to invest in a vinyl that was designed for outside use and one that can withstand harsh weather conditions of snow, cold, heat and rain. We don't want a vinyl that will start fading too quickly and we need a vinyl that has a strong adhesive so that it doesn't peel.
We also need the vinyl to be able to withstand detergents that will be used when you need to wash the car.
Ultimately you will either want to apply the car vinyl sticker to either the body of the car or the car window. Let's first have a look at what the best vinyl for car window decals is.
What Vinyl to Use for Car Window Decals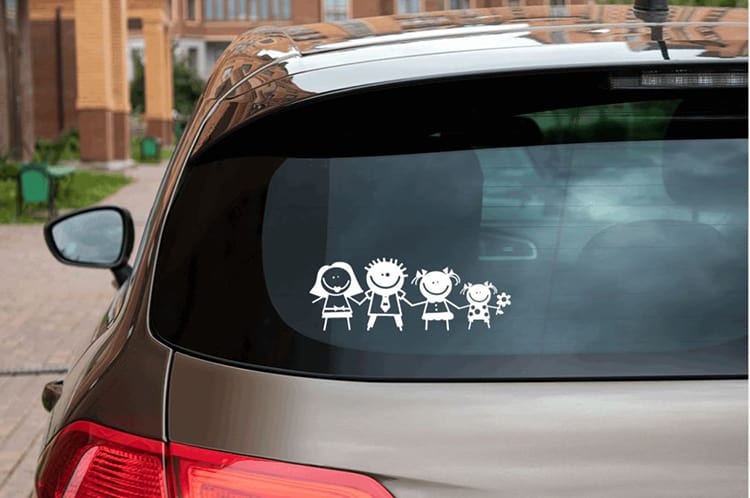 Just like decals that you will be using on the body of a car or vehicle, the window decal will need to withstand the same weather conditions and detergents when washing.
Before we look at which vinyl brand is best to use for decals, it is important to understand that adhesive vinyl can be removable or permanent.
The difference between these two vinyl types is how strong the adhesive is which impacts how permanent the vinyl will be (how long it will last).
In a nutshell, removable vinyl's adhesive is not as strong as permanent vinyl. Removable vinyl is best for indoors and permanent vinyl can be used both indoors and outdoors.
There is a place for both types though. For example, if you only need a temporary decal (for example for a wedding car), then removable vinyl is your top choice. However, if you want to keep the decal long-term then a permanent vinyl decal is best.
If you want to know more about removable and permanent vinyl you can read our blog post.
Here is a List of the Best Vinyl to Use for Car Decals
So let's get straight into answering your question, what vinyl should you use for DIY car decals, be it on the body of the car or the window?
Oracal 651, 751 or 951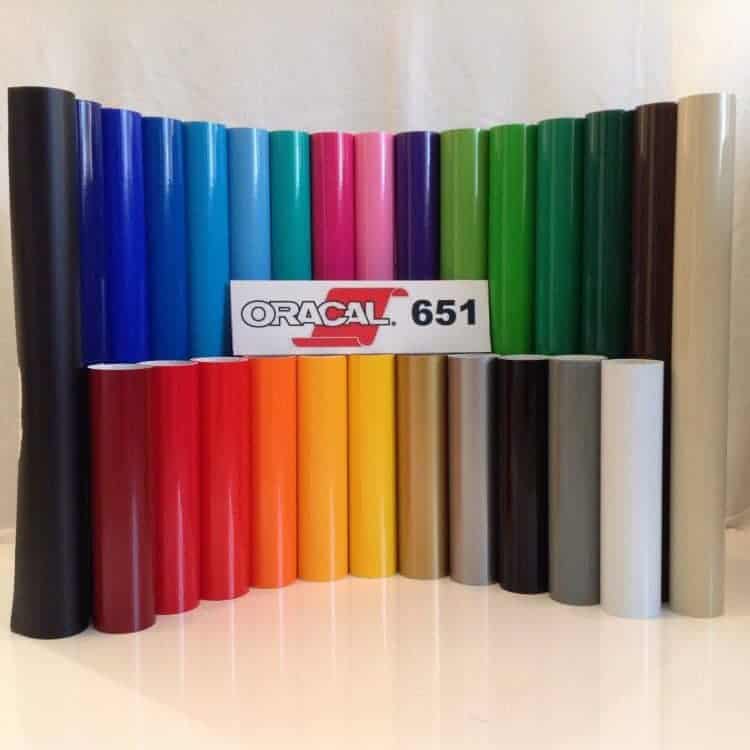 Oracal 651, 751 and 951 vinyl ticks all the boxes that are required from a car vinyl decal. This brand makes superior-quality vinyl.
All three of these types of vinyl are permanent outdoor vinyl.
They all have a strong

adhesive and silicone-coated surface, which means that they can withstand harsh weather conditions easily.

It is also water-resistant which makes it perfect for cars.

I

t also comes in a range of colors and is easy to work with.

Your vinyl cutter will be able to slice through this vinyl easily, the vinyl is easy to weed and easy to wrap around corners.
Even though this vinyl is permanent vinyl, you should still be able to remove the vinyl without leaving adhesive marks behind (or damaging the paint finish of your car) if you follow the correct procedures.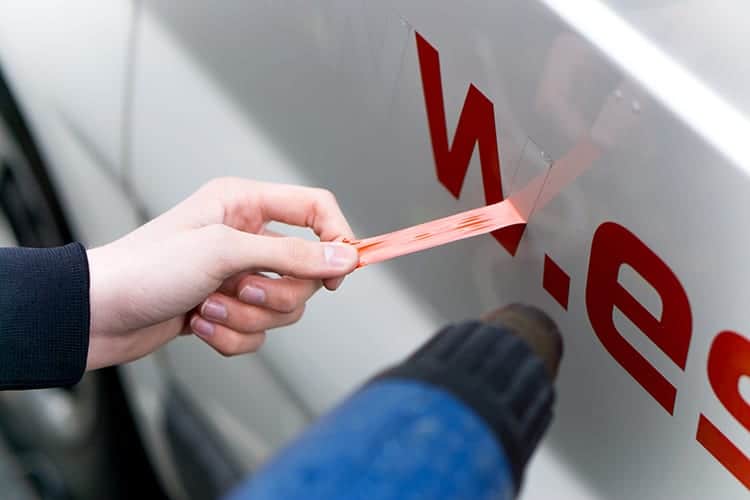 The differences between these types of vinyl really down to their price points and how long you would expect the vinyl to last.
Oracal 651 is the most affordable option, so if you are only getting started with car decals, you might wish to start here.
How Long Will the Car Decal Last?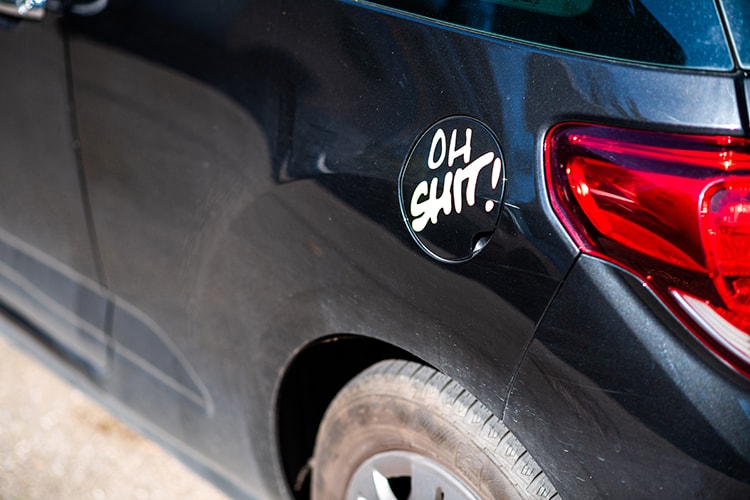 The duration of the life you will get out of the vinyl decal depends on where you live, which type of weather conditions it will be exposed to and what sort of heat it will have to withstand.
Oracal 651 is meant to last 6 years
Oracal 751 (which is at least 2 x more expensive than 651) is meant to last for 8 years
Oracal 951 (the most expensive vinyl) is meant to last for 12 years
I have seen Oracal 651 used on boats, trailers and cars and after 4 years the decals still look close to new.
The beauty is that you need to remember that most businesses update their logos as time goes by and many people choose to refresh their logos by choice (even before the vinyl starts to show wear and tear).
Can you Use Oracal 651 on Car Windows?
If you're also wondering what vinyl to use for car window decals, don't worry. You can use this vinyl for car windows as well. The Oracal 651 vinyl is quite versatile. It will stick perfectly on any window surface.
What are the Negatives About Using Oracal Vinyl on Cars?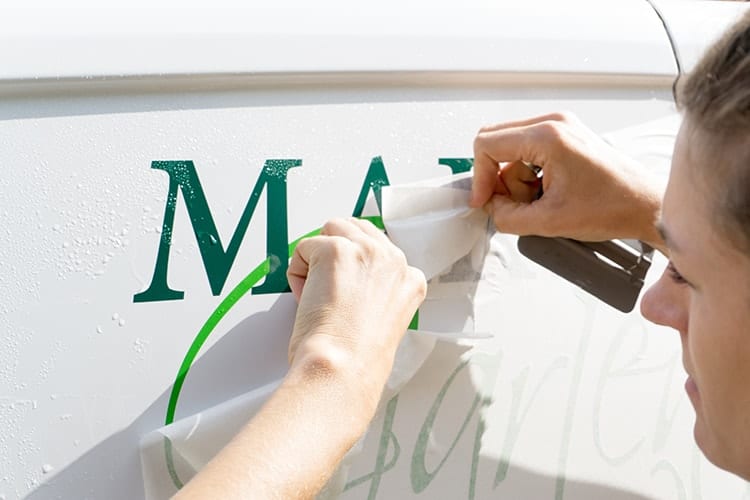 Whilst Oracal vinyl happens to be one of the best vinyl to use on cars, it is not perfect.
The best way to preserve the vinyl decal would be to ensure that your car is parked undercover and does not stand outside in the full sun all day long.
Cars that tend to be outside in the full sun every day, will often see the vinyl shrink over the years. This means that you might have to remove your decal and replace it with a new one to freshen it up (at least it is an affordable vinyl so this is not the worst news).
The vinyl might also create small cracks where the heat seems worse, such as on windows.
If your car will be standing outside in the full sun each day, I would highly recommend steering clear of vinyl and looking towards using paint for your decal instead.
However, I love using vinyl, because you can remove it and replace your decals with newly updated decals.
I have seen Oracal 651 vinyl looks like new after 4 years on cars that were used for business purposes, however when used on an industrial truck it lasted only 18 months – it really comes down to how you use your vehicle.
The Best Vinyl for Car Decals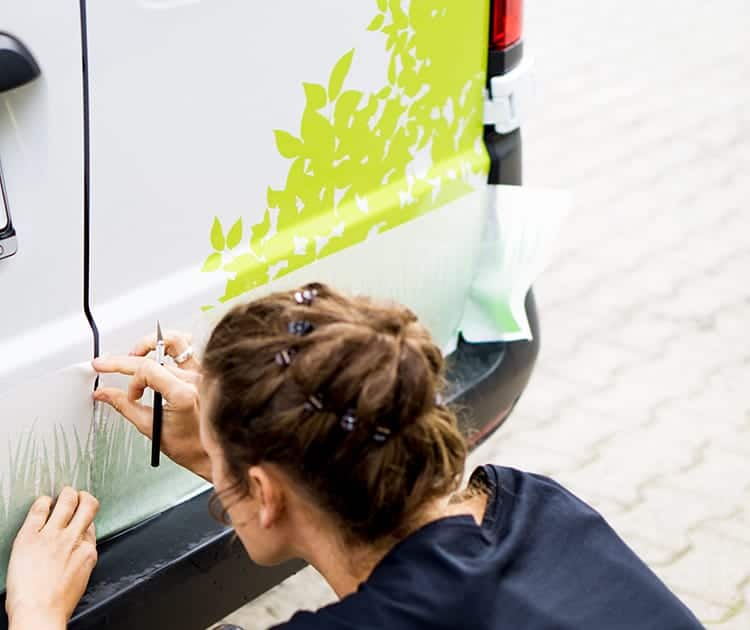 The best vinyl for your car will truly depend on your own individual situation. Each situation has its own needs and merits, opportunity costs and requirements involved.
If you can that you will want to change your decal often or perhaps you like to sell and purchase a new car every 5 years – I would highly recommend that you grab the most cost-effective option.
1. Oracal 651 Car Decal Vinyl
Oracal 651 is the cheapest vinyl to apply on cars. It is a short-term vinyl (6 years), but as we find that most people have to do repairs to their cars, update the decal or even sell their car during that period of time, so short-term vinyl is perfect to use.
I would also typically choose to use Oracal 651 on car windows as this type of vinyl is easier to remove in comparison to 751 and 951.
This is the most popular option and it is a great vinyl to get started with.
We love transferring our Oracal 651 decal designs with R-TAPE. R-Tape is a high tack rubber adhesive transfer tape which works perfectly with Oracal 651 vinyl.
2. Oracal 751 Car Decal Vinyl
If your car really goes through hard work, stands outside in the sun, has to handle gravel roads etc. you might wish to upgrade to the higher-quality Oracal 751 vinyl. It comes at a premium price but will withstand harsher conditions better than the 651 does.
3. Oracal 951 Car Decal Vinyl
Oracal 951 is really for permanency, it is a super pricey vinyl and it is really hard to come by. We really feel that 651 and 751 are long-lasting enough and work extremely well for car decal needs.
I hope you now have a better understanding about what type of vinyl is used for car decals.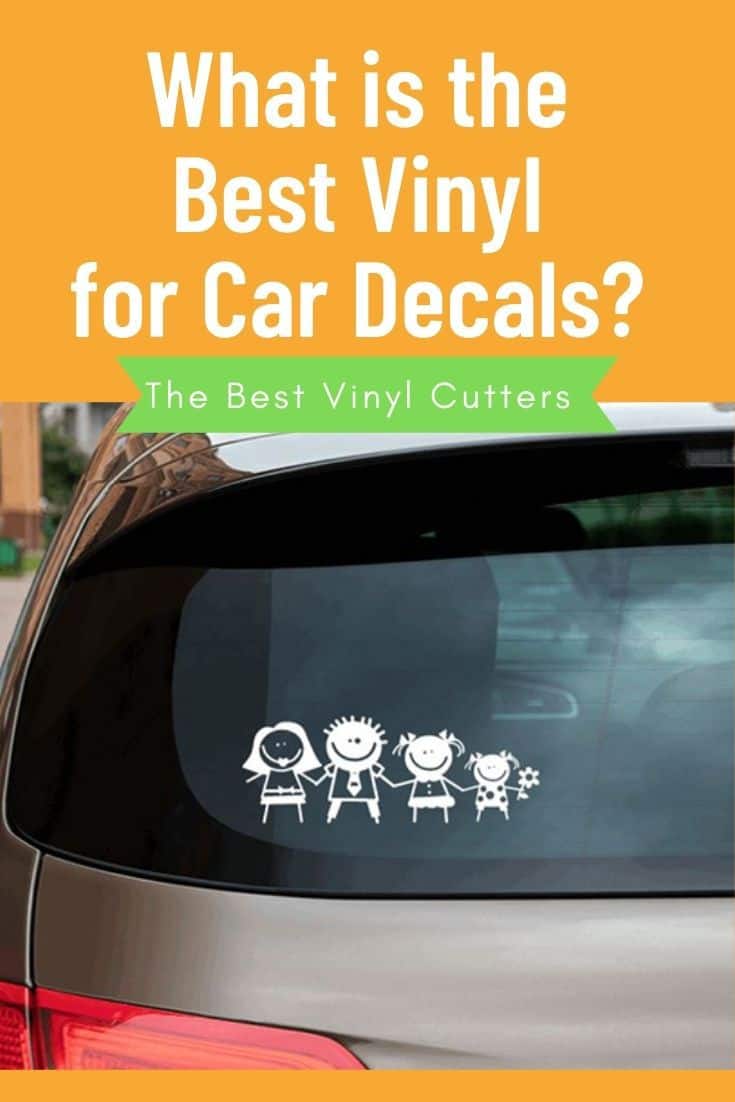 If you are still feeling confused, I would urge you to purchase Oracle 651 for your first car decal. The 651 is the most affordable type of vinyl that is suitable for DIY car decals. It is easy to use, easy to weed and wraps around corners beautifully. It does a fabulous job of withstanding harsh conditions and has an outdoor life of 6 years.
It is the vinyl we use 80% of the time when we design car decals and I know that you will be happy with it too.