If your favorite cutting machine to use is the Cricut Maker 3 then these Cricut Maker 3 project ideas are just what you need!
Make some awesome DIY projects like custom vinyl wallpaper, personalized name tie dye towels, home decor signs and so much more!
So if you are dying to try some new projects with your Cricut Maker 3, bust out your favorite supplies and get crafting!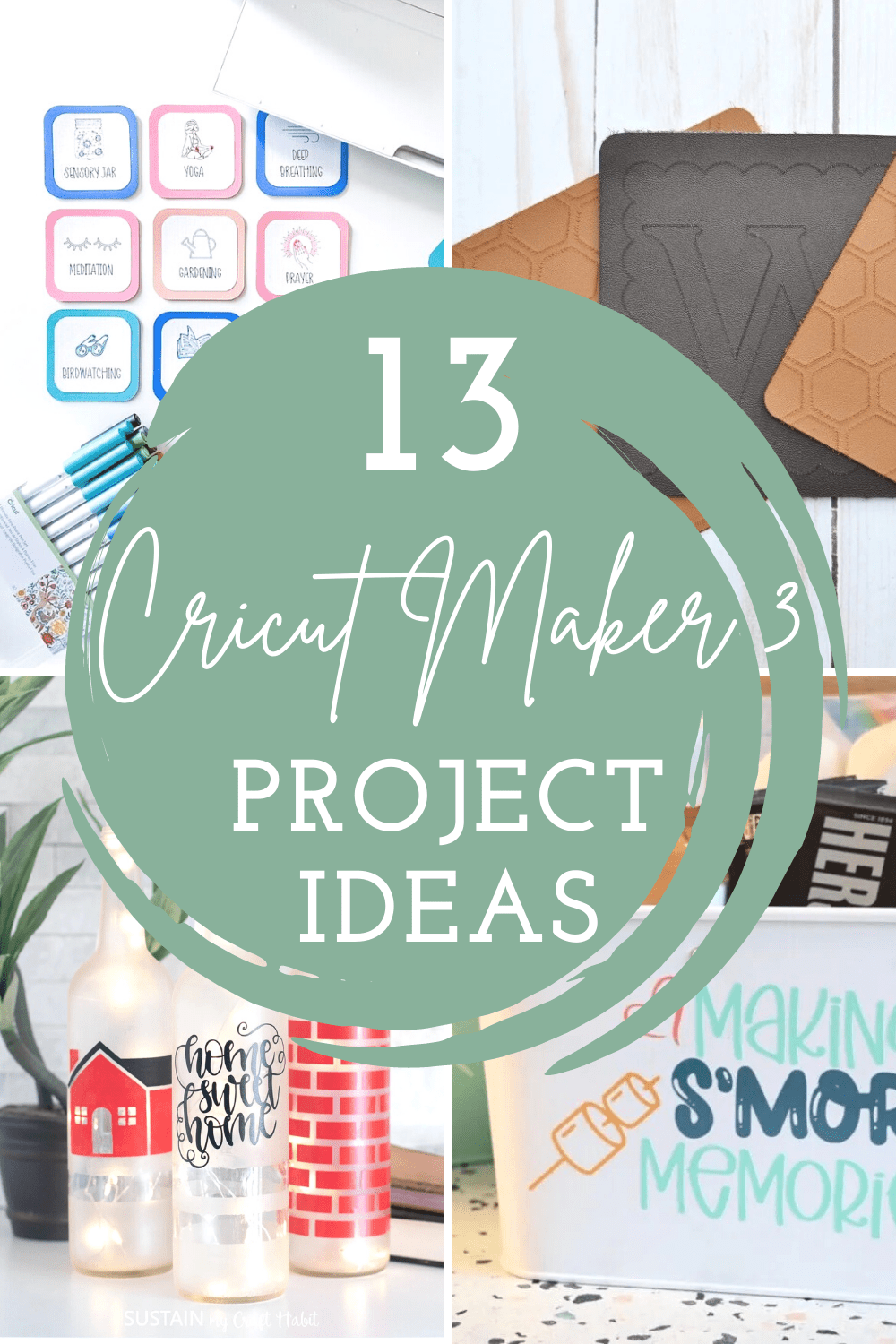 13 Super Fun Cricut Maker 3 Project Ideas To Try!
Looking for some super easy and fun beginner projects to create with your Cricut Maker 3? We share 13 awesome project ideas that you are sure to love and can use for inspiration!
If your Cricut Maker 3 is still brand new, you will need to get it set up first. Here is our guide on how to set up the Cricut Maker 3.
1. DIY Doormat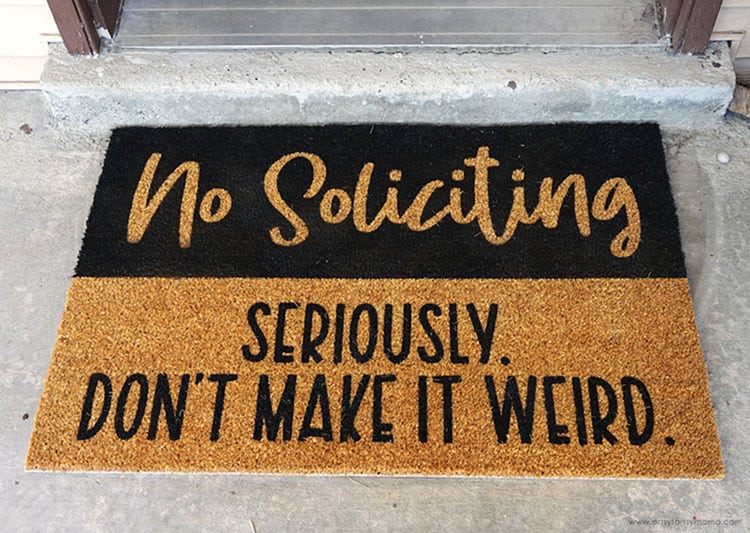 Looking to freshen up your front porch? Use your Cricut Maker 3 to make your own DIY Doormat with this tutorial! It's actually a lot easier than you think, and can be done in an afternoon!
Click here to find the instructions to create a DIY Doormat.
2. Safari Playroom Decal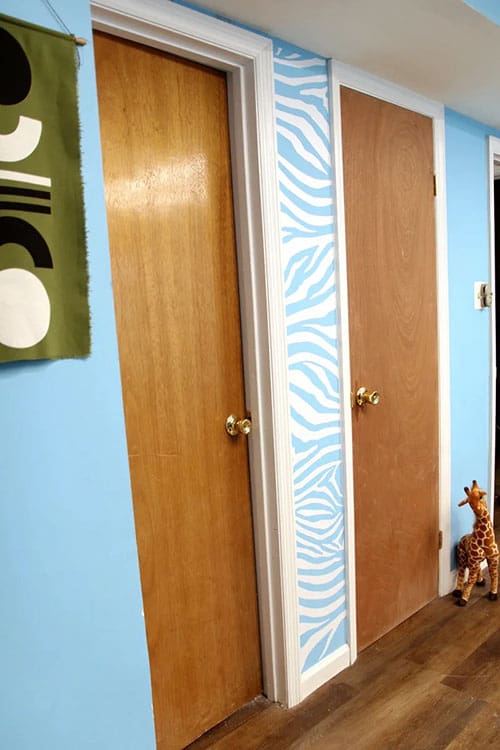 Add some fun zebra print to a wall in the kids room or playroom with this fun Safari Decal that you can make yourself with a Cricut Maker 3!
Find out how to create your own Safari Playroom Decal here.
3. Mindfulness Activity Cards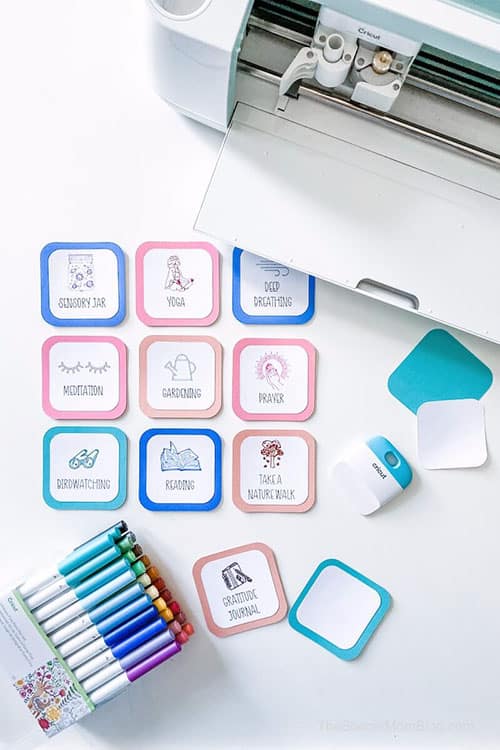 What is mindfulness and why it matters for children — these 10 mindfulness activities for kids are easy, low/no prep, and effective! Plus, a free template to make mindfulness cards using your Cricut Maker 3!
Find the full tutorial on The Soccer Mom Blog.
4. Homeschool Room Decor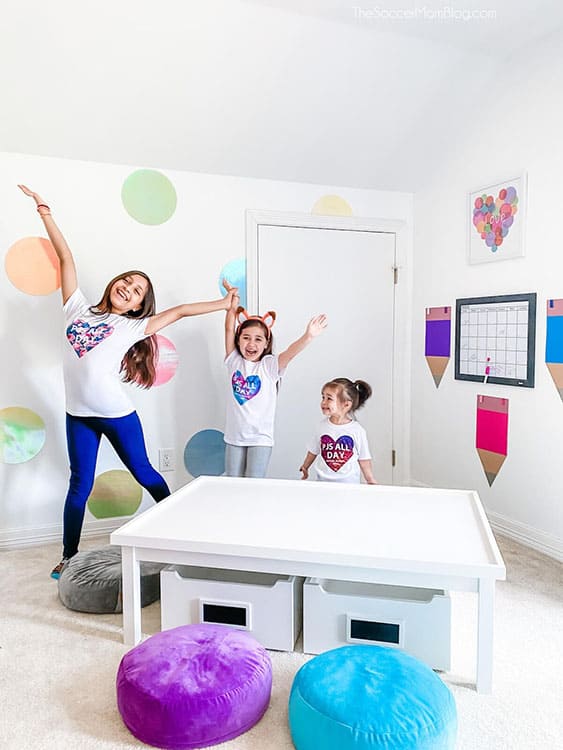 How to set up a homeschool room for virtual school and online learning. Learn how to make polka dot wall decals, pencil-shaped clipboards, and personalized back to school t-shirts all with a Cricut Maker!
Create your own homeschool room decor here.
5. Faux Bottle Painting Ideas with Cricut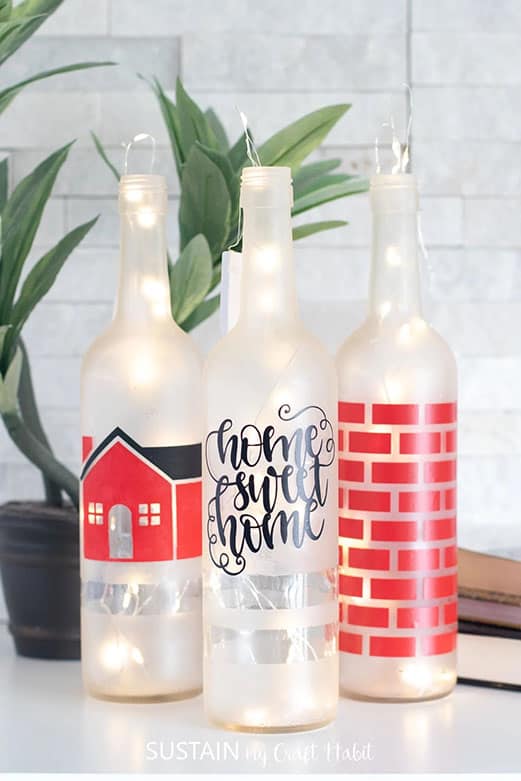 If you haven't yet tried painting on bottles, you'll be amazed at the effects you can achieve. From hand lettering to detailed all over patterns, glass bottles are a great surface to paint on.
Learn this little cheat for creating beautiful bottle painting ideas using your Cricut cutting machine!
Find the full tutorial on Sustain My Craft Habit
6. Hello Summer Bassword Sign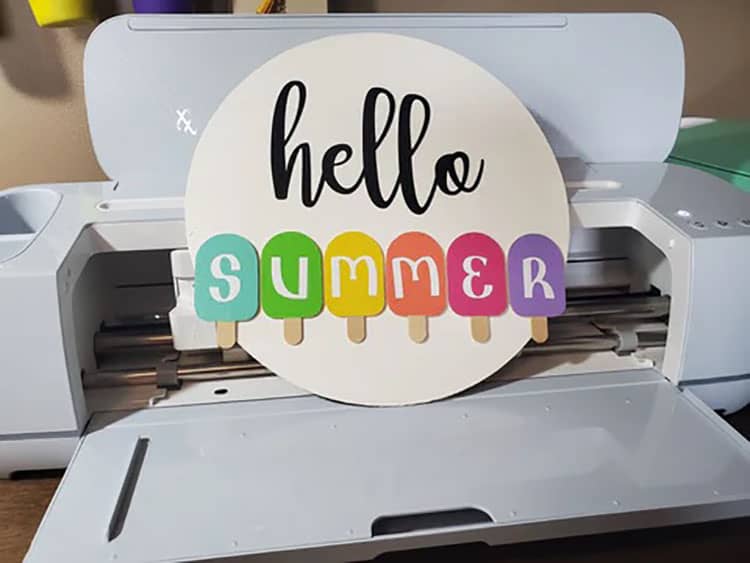 Use a Cricut Maker 3 to cut out the little popsicles out of Basswood and make this fun "Hello Summer" Sign!
Find the step-by-step tutorial on how to create this sign here.
7. Cricut Personalized Name Tie Dye Towels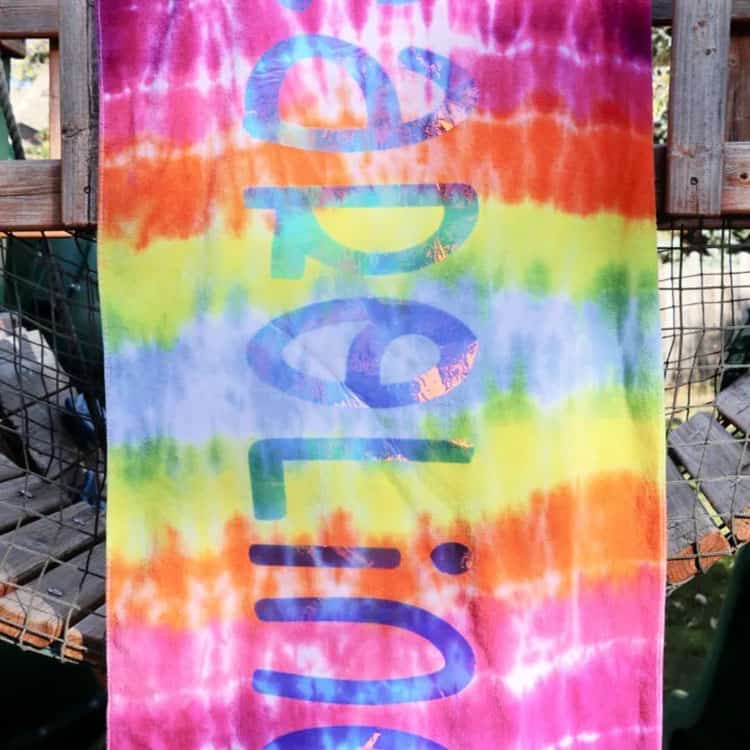 Put your Cricut Maker 3 to work with this easy personalized project. Cricut personalized name tie dye towels are an easy beginner Cricut Maker 3 or Explore Air 3 project. They make great gifts all year round and kids love them!
Find the full tutorial on The Denver Housewife.
8. S'mores Caddy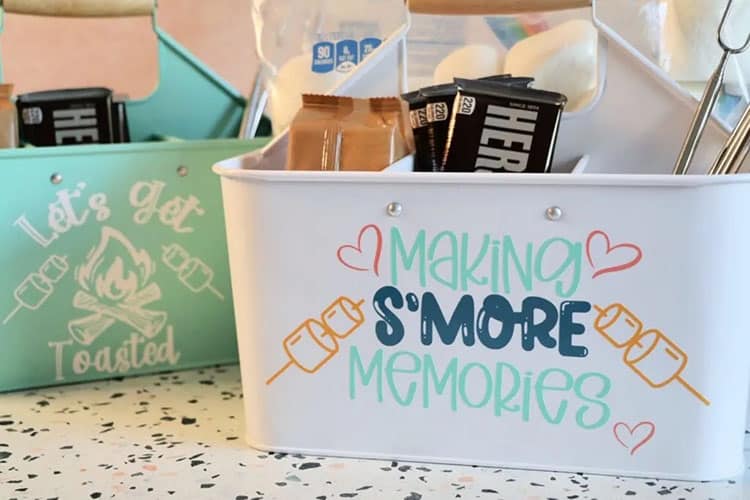 S'mores Caddy made with Maker 3 is an easy and fun project. Get a free SVG file to make a DIY S'mores Caddy. Perfect for summer BBQ's, Camping, Picnics, and more.

Grab all the info about how to make a S'mores Caddy here.
Love working with vinyl? Find a list of loads of Cricut vinyl crafts here.
9. DIY Vinyl Wallpaper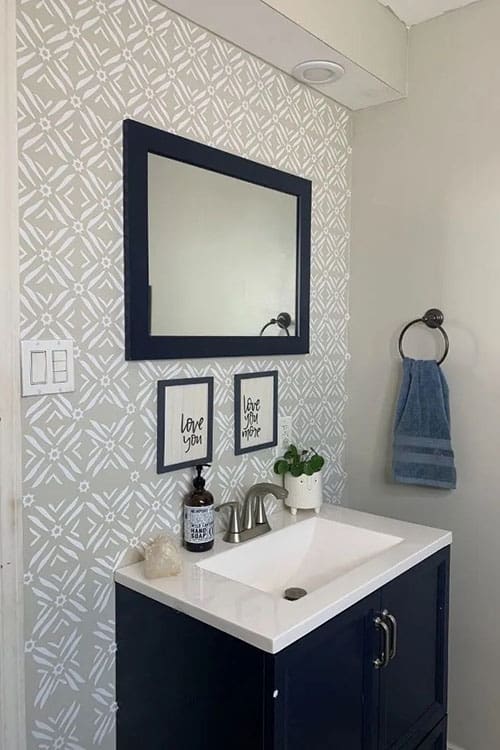 The Cricut Maker 3 can cut up to 12 feet matless with Smart Materials, so test yours out and use it to make this vinyl wallpaper!
Find the full tutorial for this DIY Vinyl Wallpaper on Everyday Jenny.
10. DIY Wall Ruler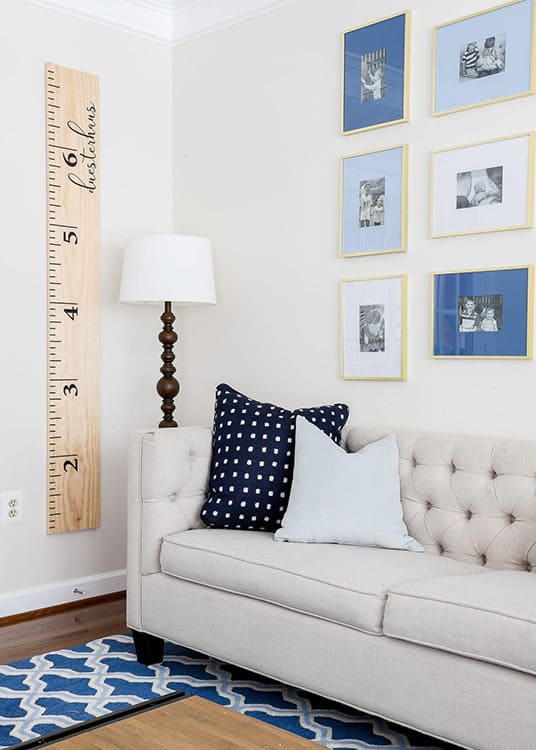 Thanks to the new Cricut Maker 3's ability to cut really large designs at one time, you can make this DIY Wall Ruler for your home!
Create your own DIY Wall Ruler by following the instructions on The Home's I Have Made blog.
After more project ideas to make with vinyl? Here is another post full of vinyl cutting project ideas.

You can get started with something like this if you purchase a Cricut Maker 3 bundle that includes adhesive vinyl.
11. DIY Name Puzzle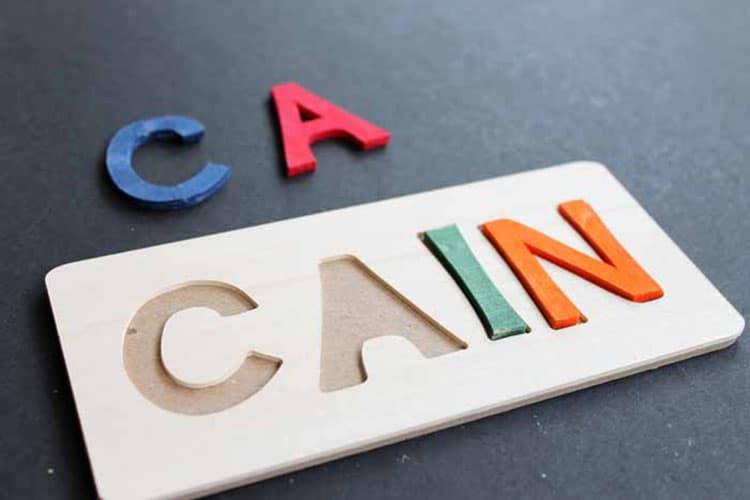 Wooden name puzzles make great gift ideas and fun bedroom decor pieces for kids. And with your Cricut Maker, they're easy to make!
Here's how to easily make your own custom name puzzle.
Love working with wood? Here is another post full of Cricut Maker 3 wood project ideas.
12. DIY Seasonal Home Sign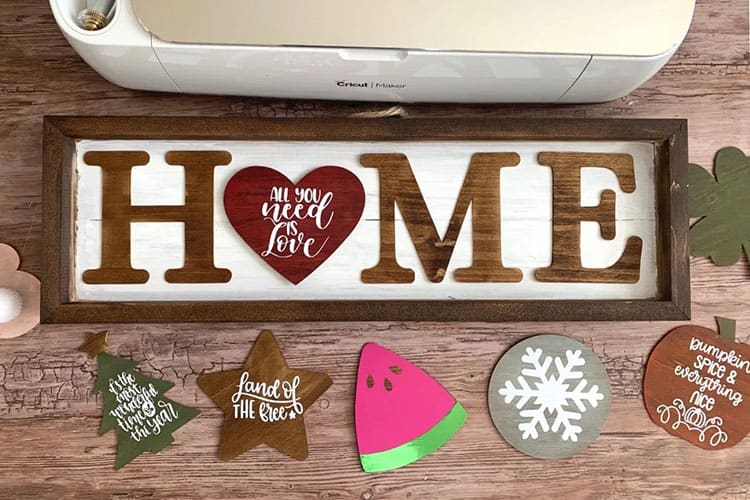 Make this cute "Home" sign that you can switch out for different seasons. It's perfect for your own home decor or a fun bridal shower or a housewarming gift!
Grab all the info about how to make this sign here.
13. Leather Coasters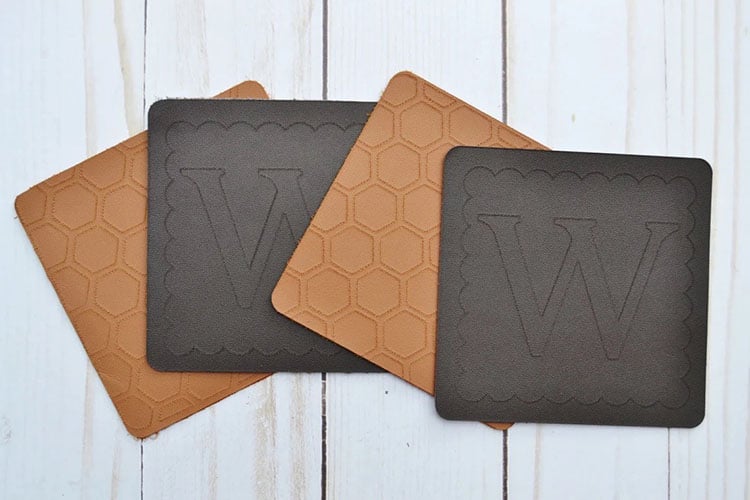 These leather coasters are a great and easy way to use up some scrap leather from other projects!
Find all the info that you will need about how to recreate these leather coasters here.
We also have a post with heaps more leather Cricut projects if you want to find even more inspiration for leather crafts.
I hope that you will have found some great project ideas that you can make with your Cricut Maker 3. These super easy projects are perfect for your home! If you can't decide which one to make, why not make it all?