Nothing says you care more than a personalized and handmade gift. Why not make your friends a special gift they will cherish forever with these best Cricut gifts for friends?
No matter what they love to do, you will find an awesome and customizable gift here.
By simply using your Cricut machine and some HTV, infusible ink, or adhesive vinyl there is a gift idea that you can make.
From makeup bags, adult drink pouches, mason jar crafts and so many more, there is something here for everyone.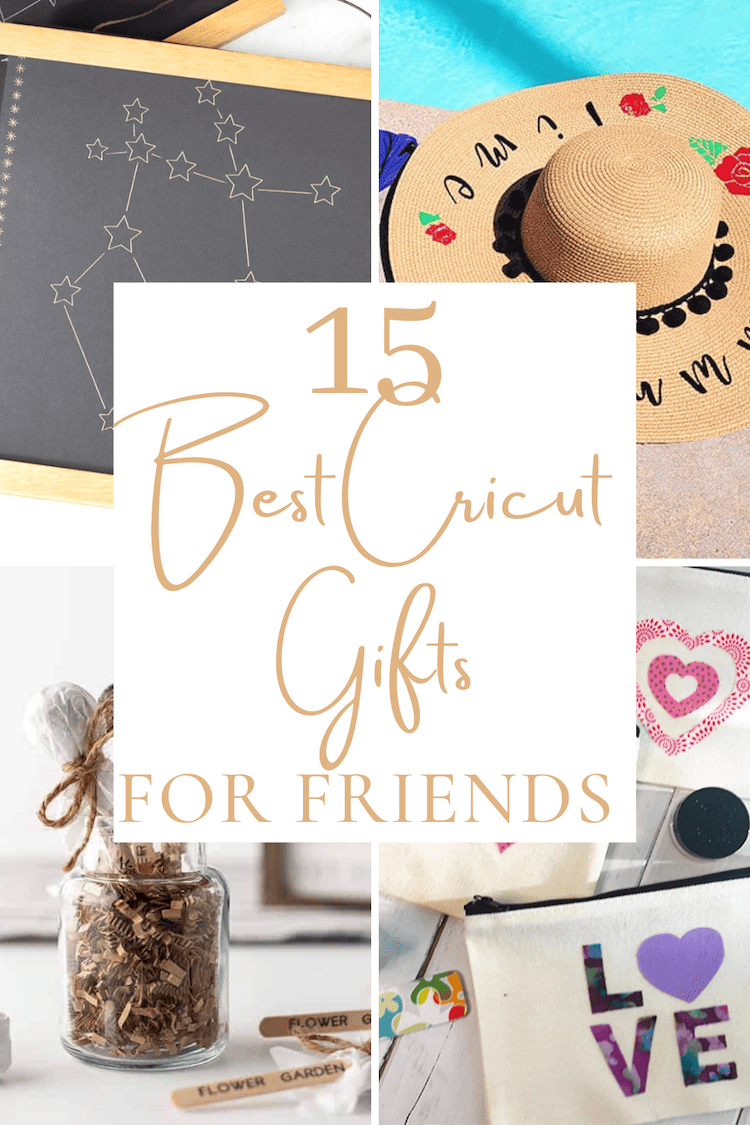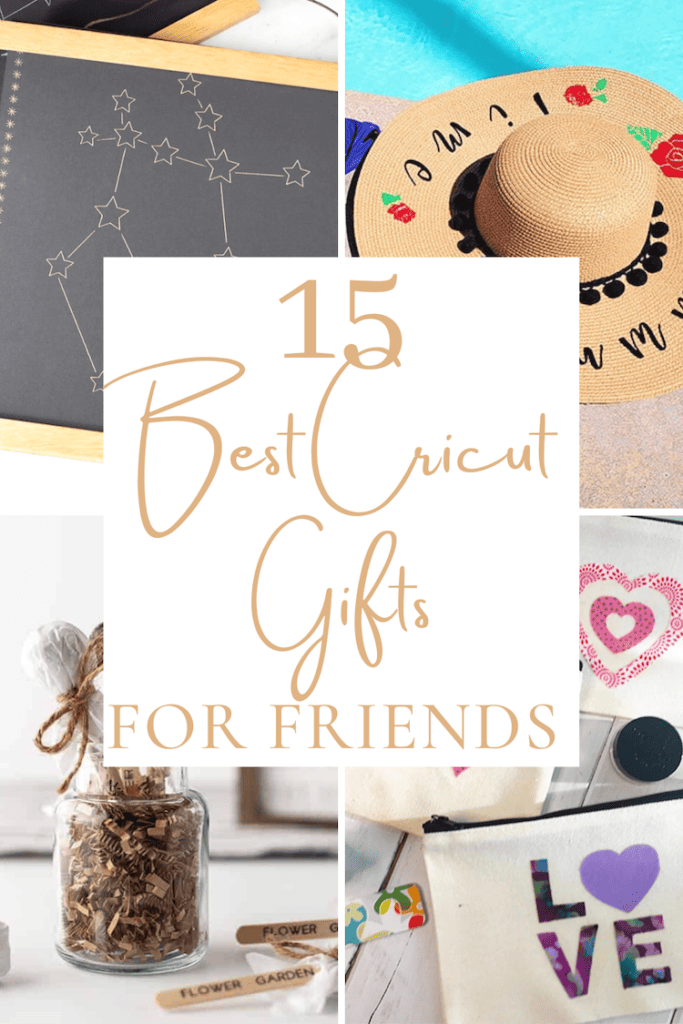 15 Best Cricut Gifts for Friends
If you love crafting and want to show your BFF just how special they are, these 15 Best Cricut Gift ideas for friends are great if you have a Cricut machine.
1. Infusible Ink Wine Bag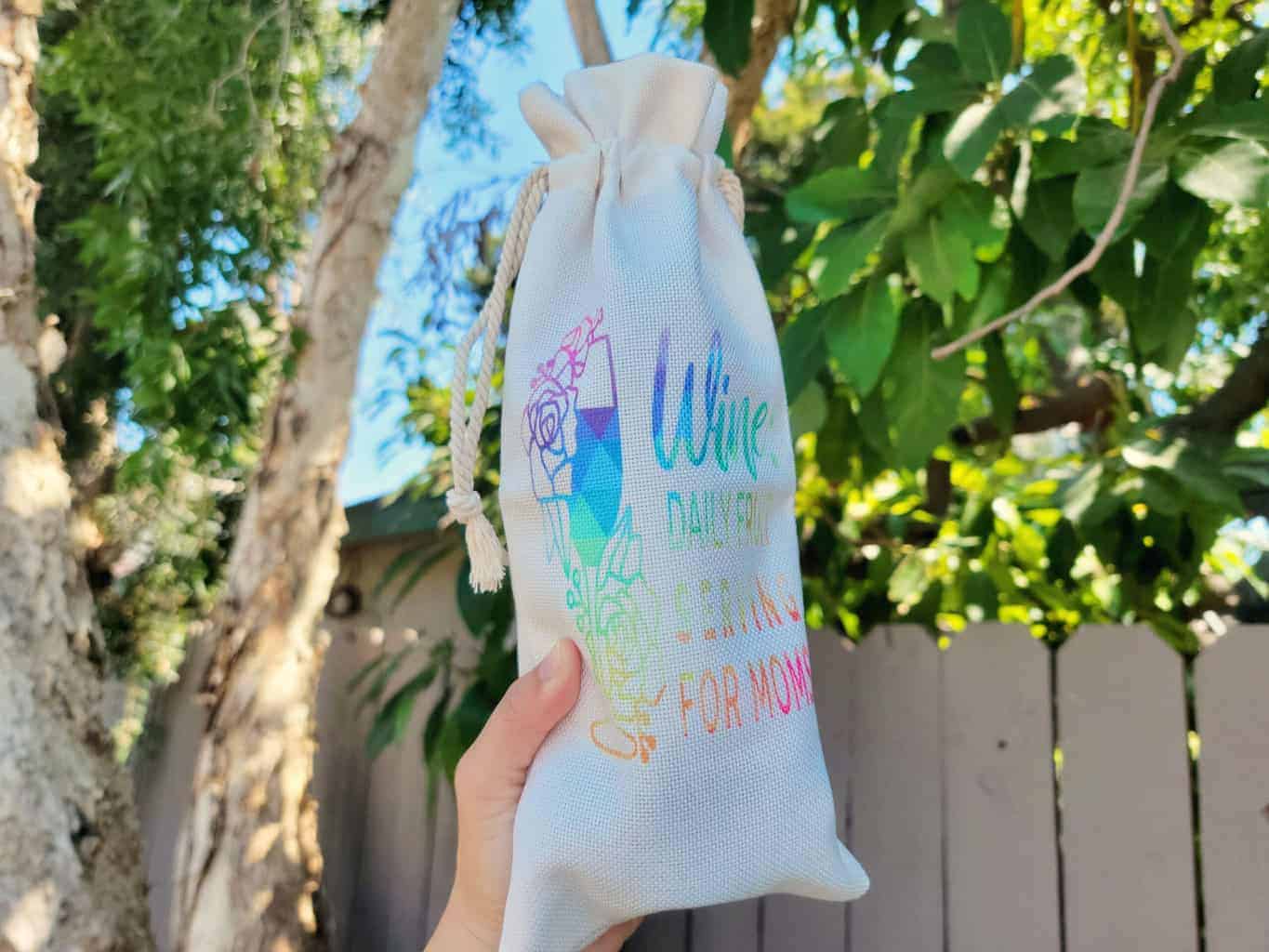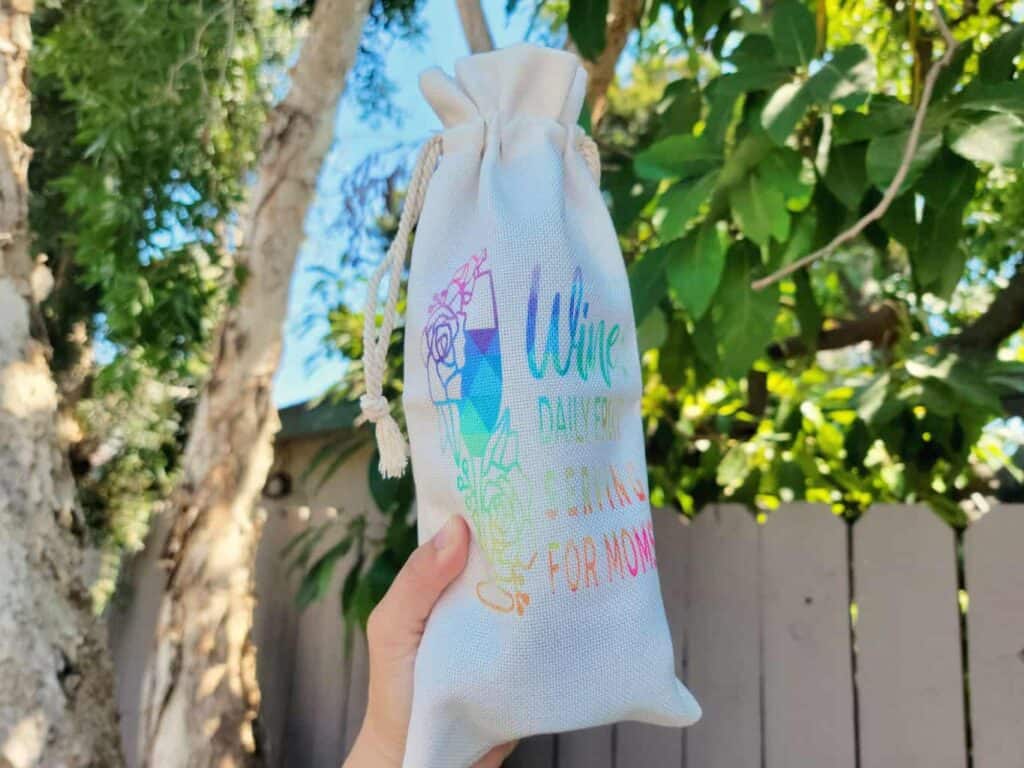 This Infusible Ink Wine Bag is perfect for friends that love good wine and are in need of a cute bag to put it in!
Learn how to make your own Infusible Ink Wine Bag here.
2. Infusible Ink Cricut Makeup Bag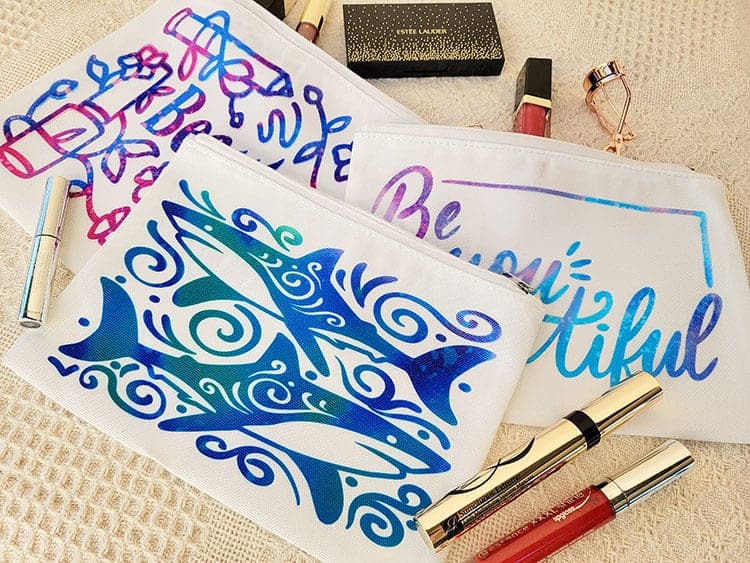 Everyone could always use another makeup bag, making this Infusible Ink Cricut Makeup Bag always a great gift for friends.
Use this tutorial to make a cute Infusible Ink Cricut Makeup Bag.
3. Starbucks Snow Globe Tumbler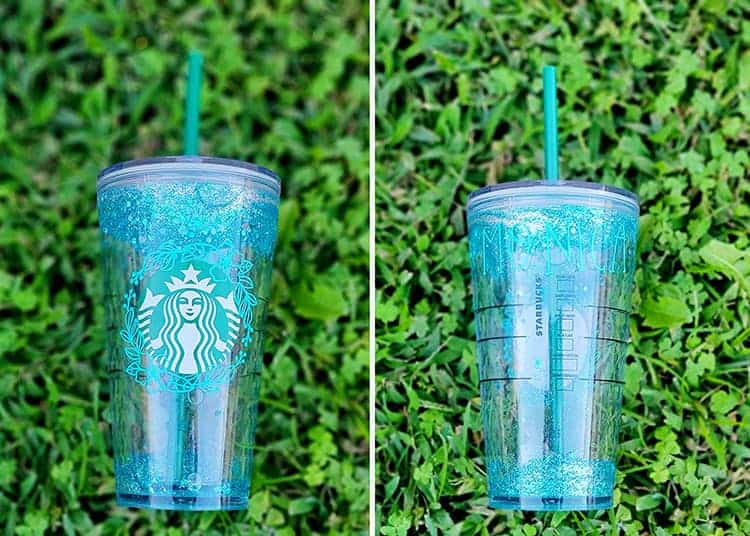 This Starbucks Snow Globe Tumbler is a great gift for coffee-addict friends, especially the ones who will use it every day!
Click here to find the full instructions.
4. Themed Cocktail Drink Pouches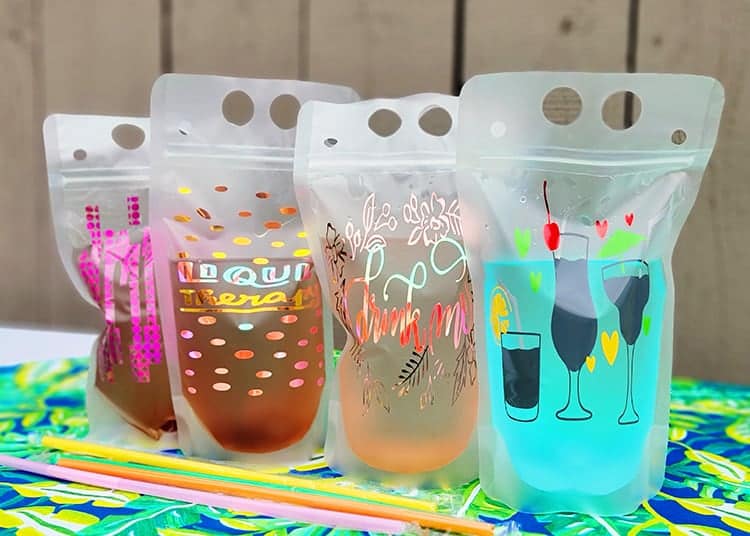 These Themed Cocktail Drink Pouches are the perfect gift or are great when throwing a party for your friend!
Grab the step-by-step info for these drink pouches here.
>>> Do you love using vinyl? Check out this list of Cricut Vinyl Gift Ideas!
5. Ombre Glitter Tumblers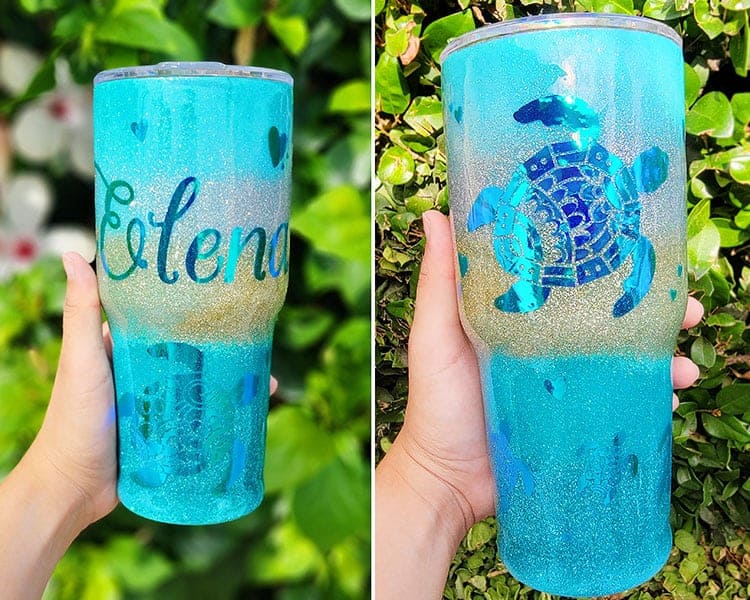 Ombre Glitter Tumblers are a thoughtful and customizable gift that any friend would love to have!
Find the full tutorial on The Best Vinyl Cutters.
6. Personalized Floppy Beach Hat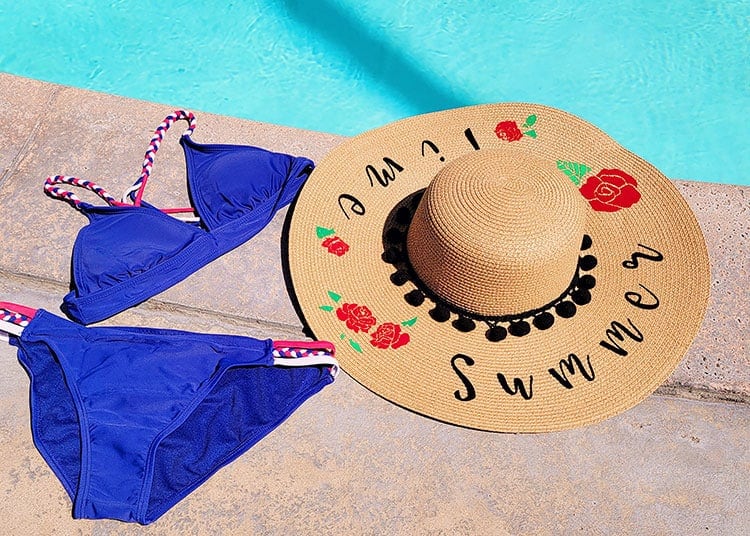 Make your friend a cute and trendy floppy beach hat that no one else by the pool or on the beach will have!
Learn how to make your own Personalized Floppy Beach Hat here.
7. DIY Seed Pops and Garden Markers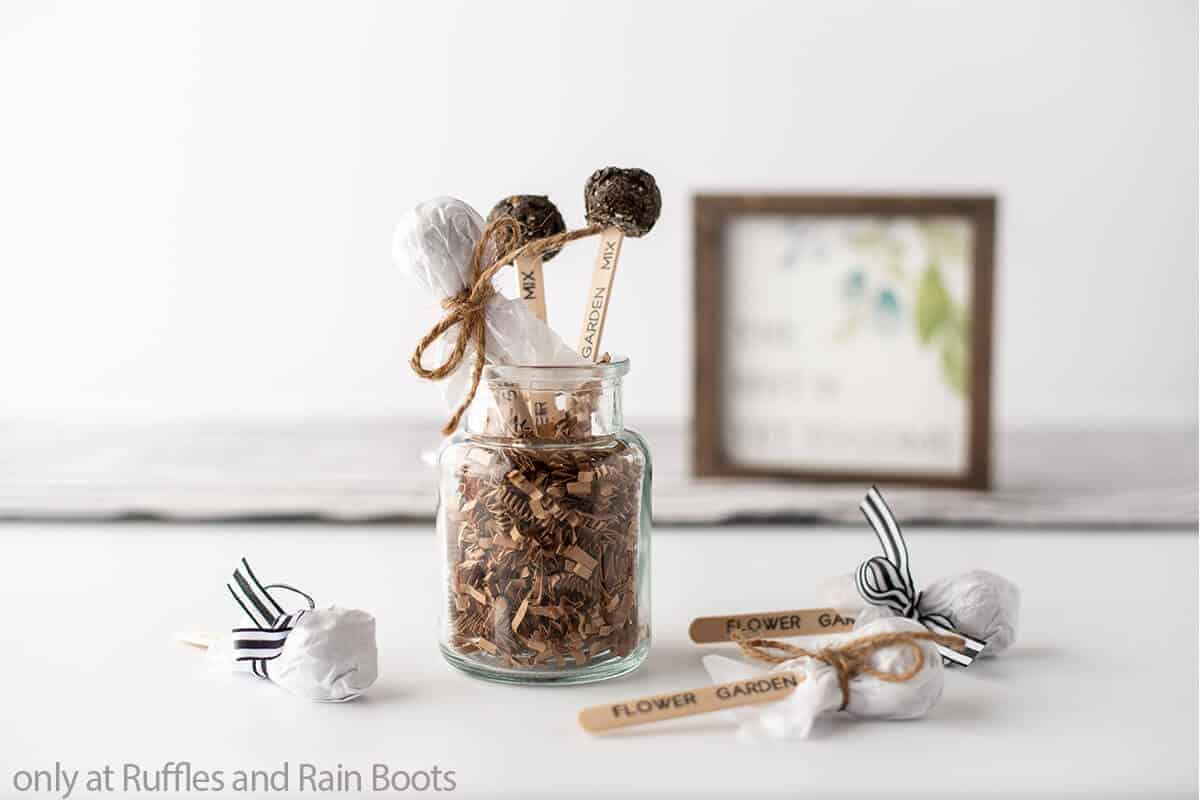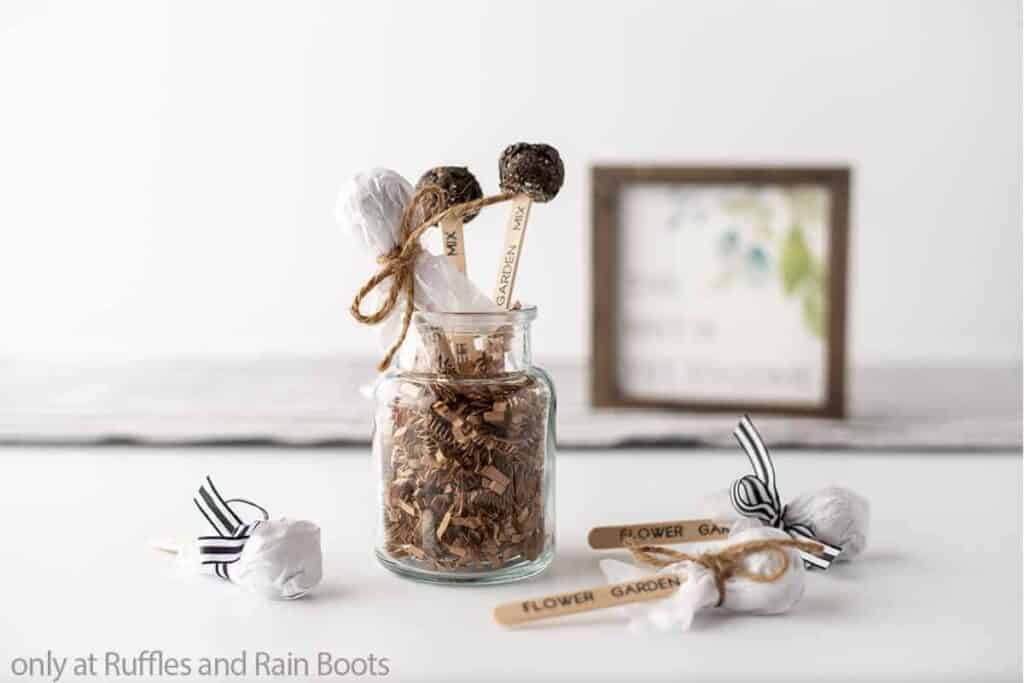 This is a cool dual-purpose craft, getting you a little seed starter and some garden stakes to let you know what you've planted.
Use this tutorial to make DIY Seed Pops and Garden Markers.
8. Mason Jar Soap Dispenser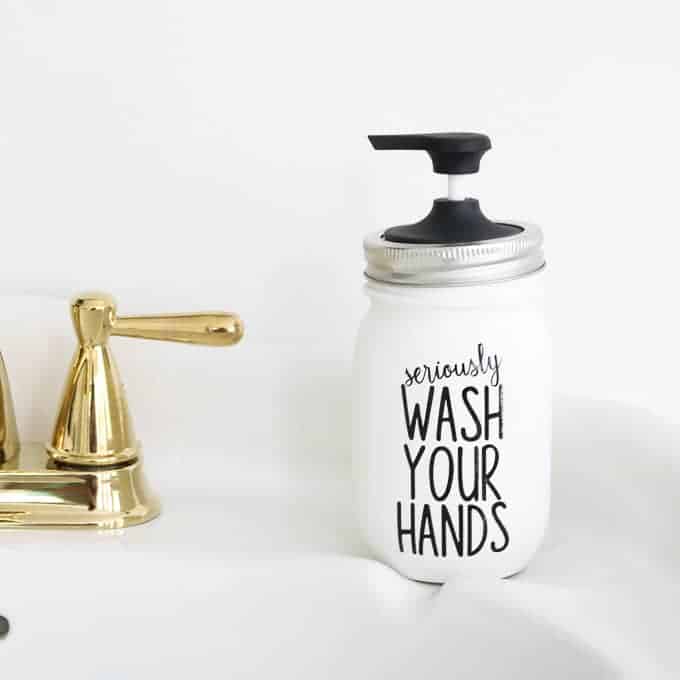 Make a mason jar soap dispenser for your bathroom and customize with your Cricut or give it as a gift.
Find all the info that you will need about how to make your own Mason Jar Soap Dispenser here.
9. DIY Chocolate Gift Idea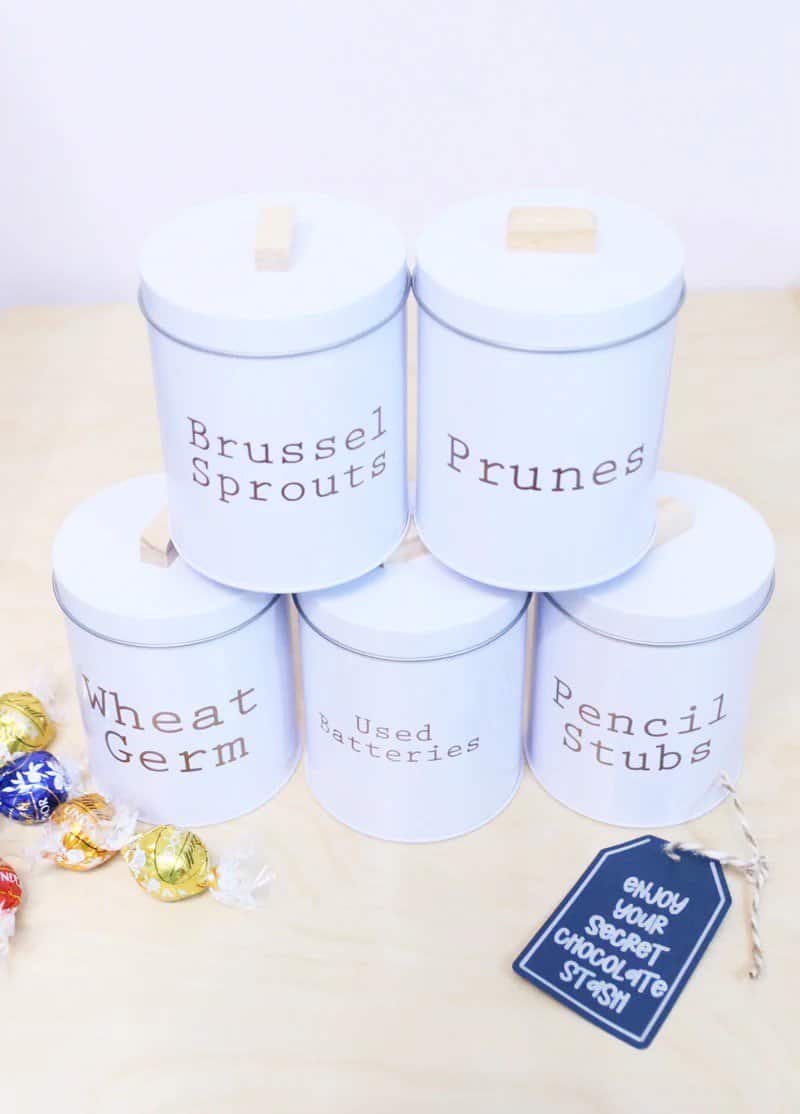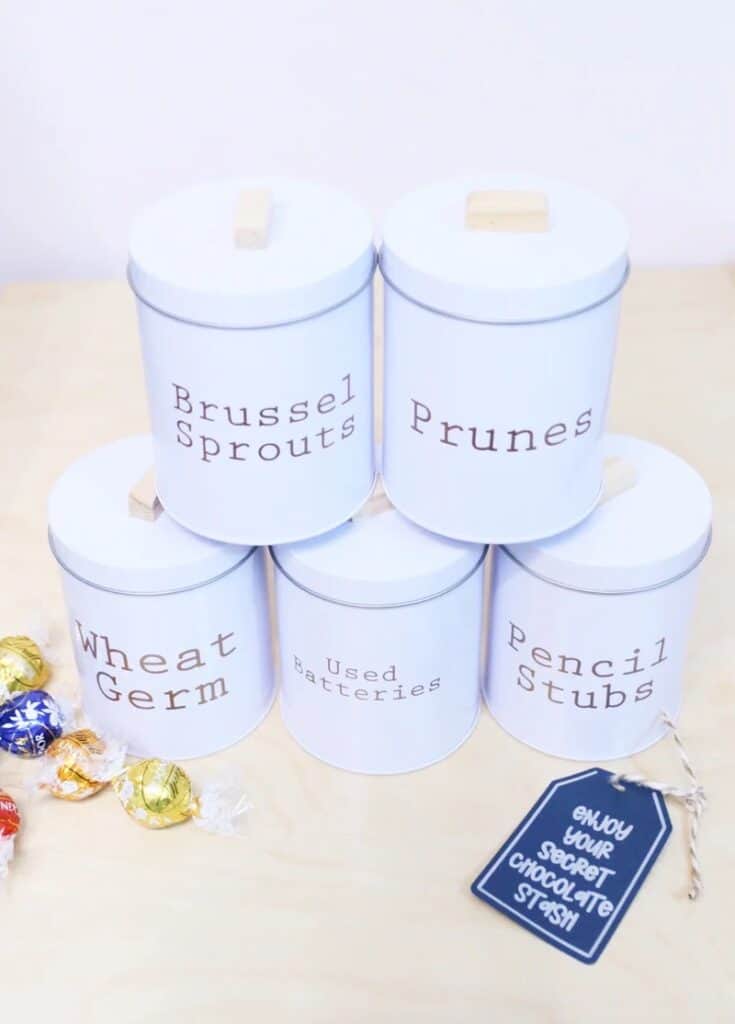 This adorable DIY chocolate gift idea features a secret chocolate stash in a fun gag gift!
Find all the info that you will need about how to recreate this DIY Chocolate Gift Idea here.
10. Mason Jar Lid Coasters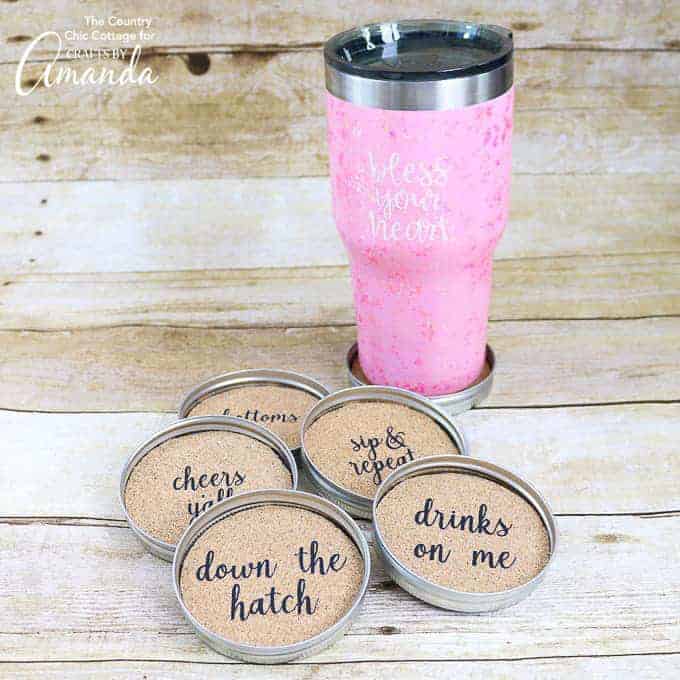 You've seen tons of mason jar crafts floating around, but now it's time to use those leftover lids to create mason jar lid coasters.
Grab all the info about how to make these Mason Jar Lid Coasters here.
11. DIY Astrology Art
Are you, your kiddo, or someone you know into astrology art or zodiac crafts? There is a big trend now on all things constellation, astrology, and zodiac DIYs so make a few shiny wall art signs to hang on the wall.
​​Create your own DIY Astrology Art by following the instructions on Leap of Faith Crafting.

12. Personalized Fleece Blankets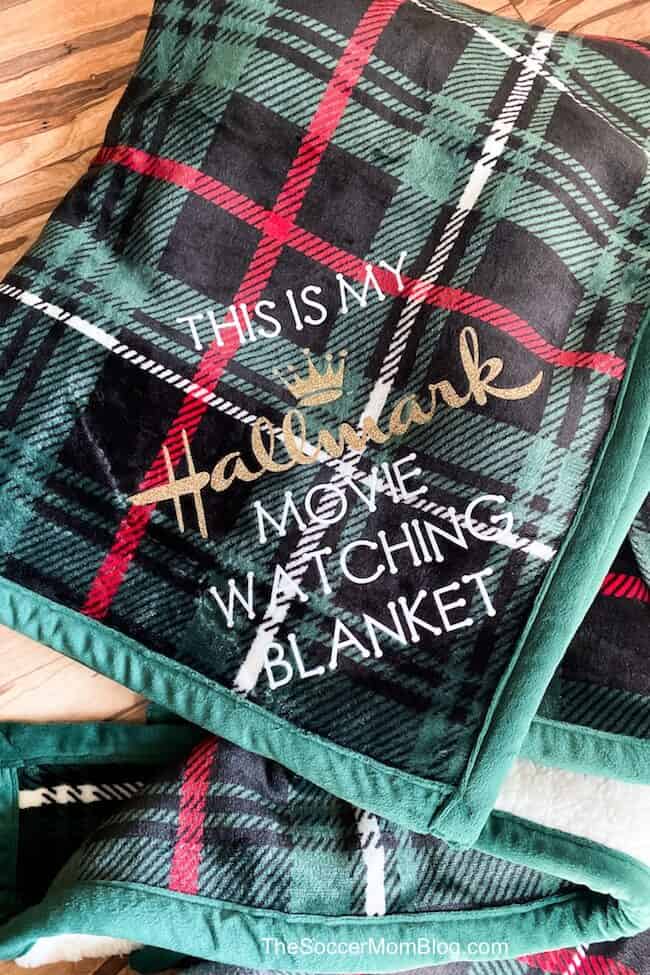 Personalized blankets make a great gift idea, but they can be quite pricey to purchase! We'll show you how to make your own DIY nap blanket and how to use heat transfer vinyl on fleece blankets with an easy step-by-step guide.
Find the full tutorial for these Personalized Fleece Blankets on The Soccer Mom Blog.
13. Mason Jar Tissue Holder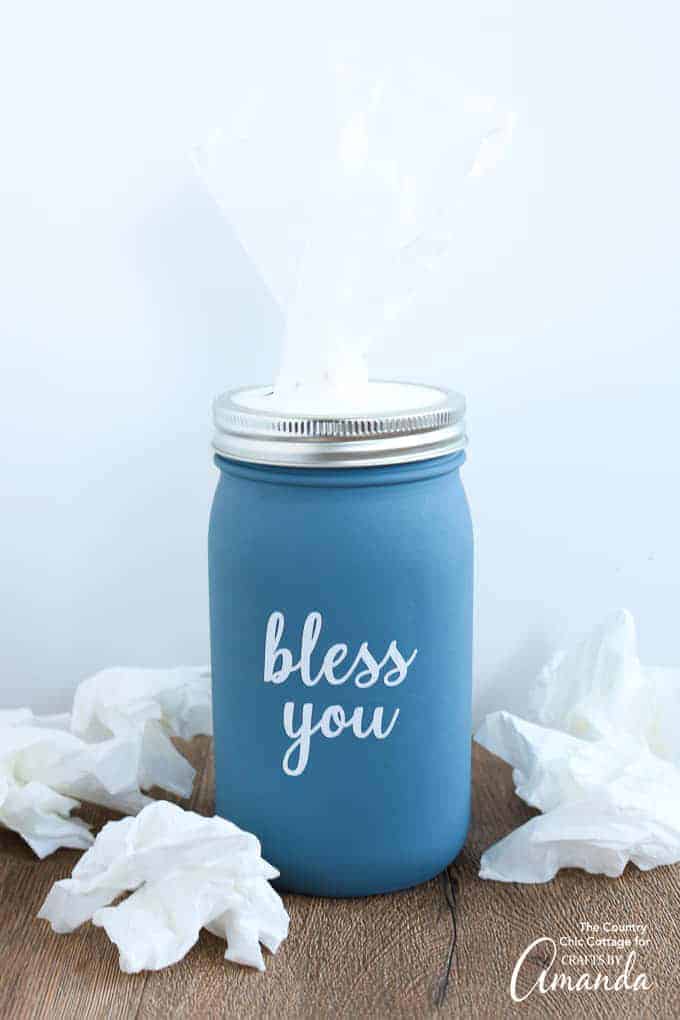 Why settle for a box messing up your decor when you can make this mason jar tissue holder in minutes? Add tissues to the inside and ditch the box!
This is perfect for your nightstand or anywhere else in your home where you want to keep tissues on hand at all times.
Click here to find the instructions on Crafts by Amanda.
14. DIY No-Sew Appliqué Zipper Pouch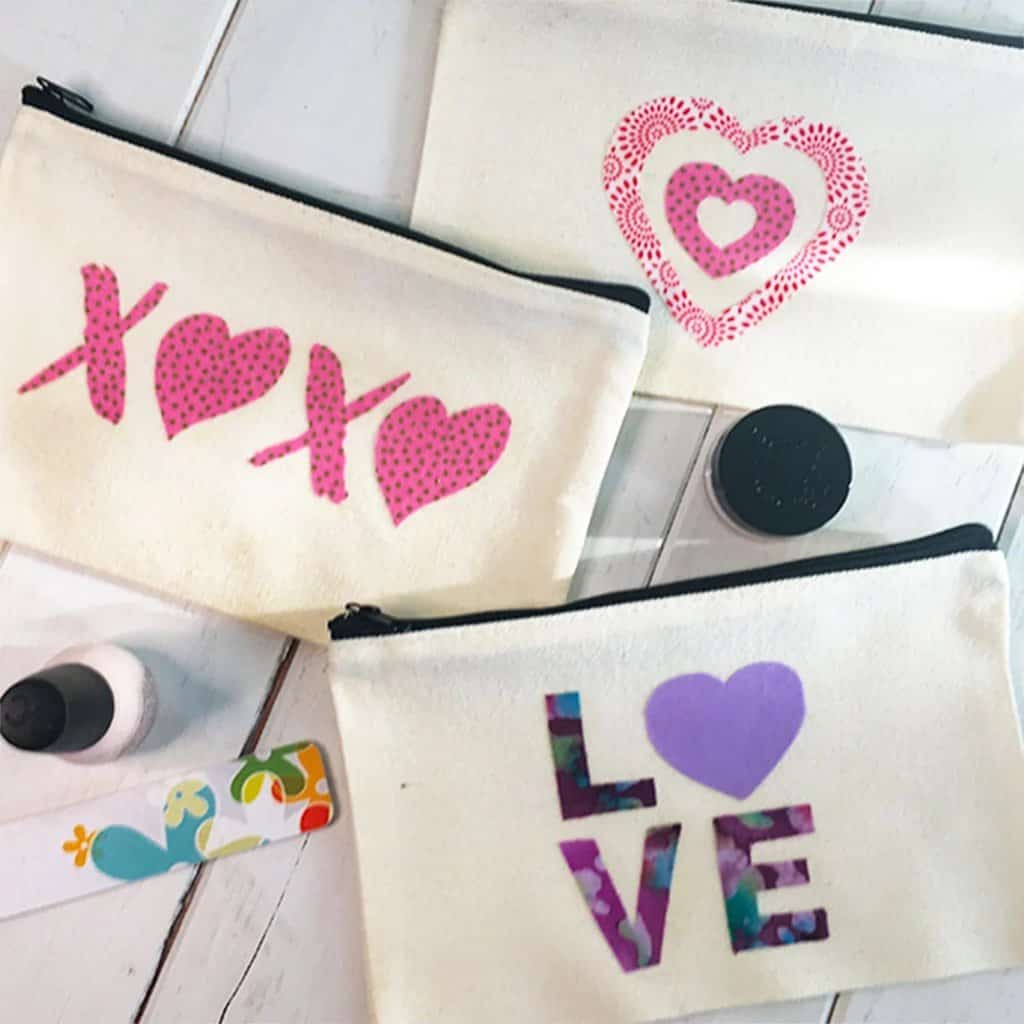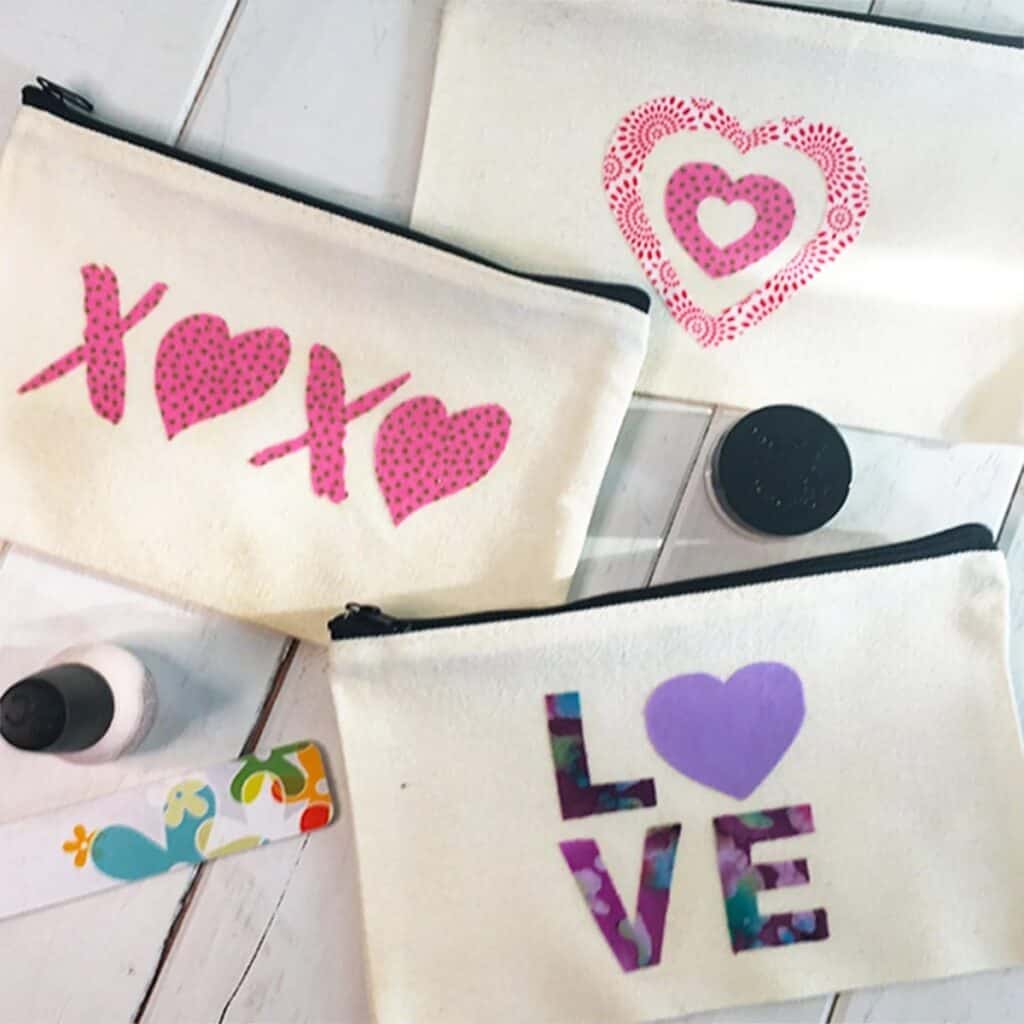 These No-Sew Appliqué Zipper Pouches are easy DIYs and make great gifts for any occasion. Perfect for pencils, hair accessories, or other small supplies!
Create your own DIY No-Sew Appliqué Zipper Pouch here.
15. Mason Jar Herb Garden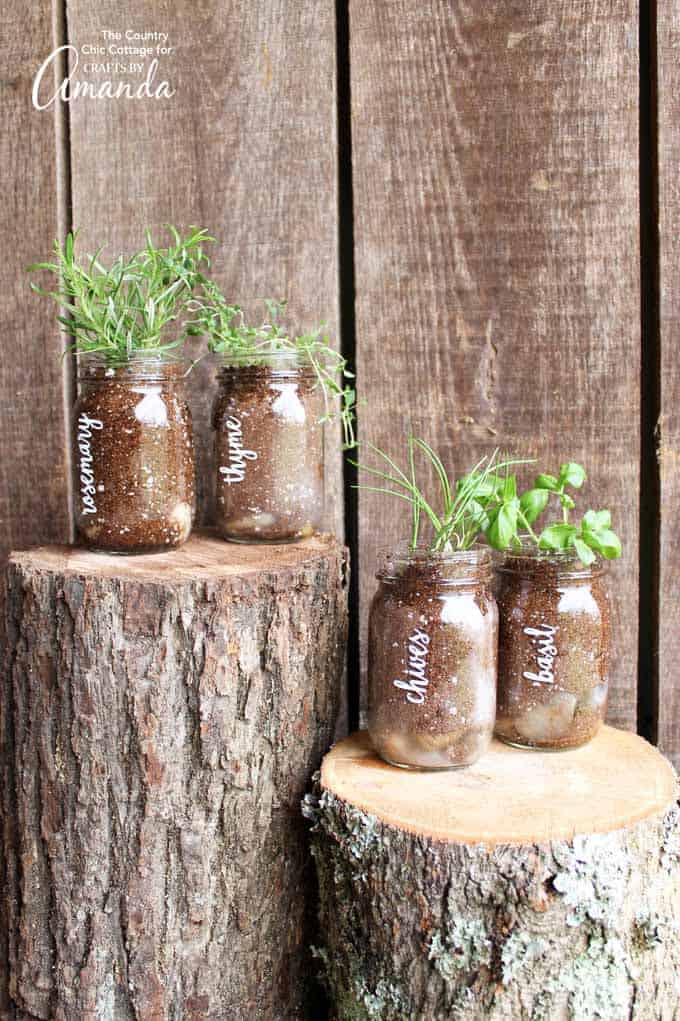 A mason jar herb garden is the perfect spring craft. Grab some jars and some herb seeds and start your plants today, then harvest your herbs later this spring for tons of fresh dishes or to create some DIY herbal sachets!
Find the full tutorial on Crafts by Amanda.
And that is the full list of The Best 15 Cricut Gift Ideas for Friends! Easy and super fun Cricut projects that you can make with your Cricut Maker, Cricut Explore, or Circut Joy machine.
Which of these great beginner Cricut gift idea projects have inspired you? Let me know which project you make!
For more inspiration for projects with your Cricut machine with all sorts of materials, be sure to check out our Circut Resource Page full of Cricut tutorials or this post full of Cricut birthday gift ideas!