Are you an arts and crafts enthusiast looking for a machine to make your job easier?
Have you seen a bunch of cool DIY project pictures on Pinterest and wondered, how do they do that? Maybe, you've heard of a Cricut machine and wondered what it's all about.
This article should clear all your doubts about the Cricut machine, answering questions such as: what can you do with a Cricut machine and how does it work.
What Is A Cricut Machine?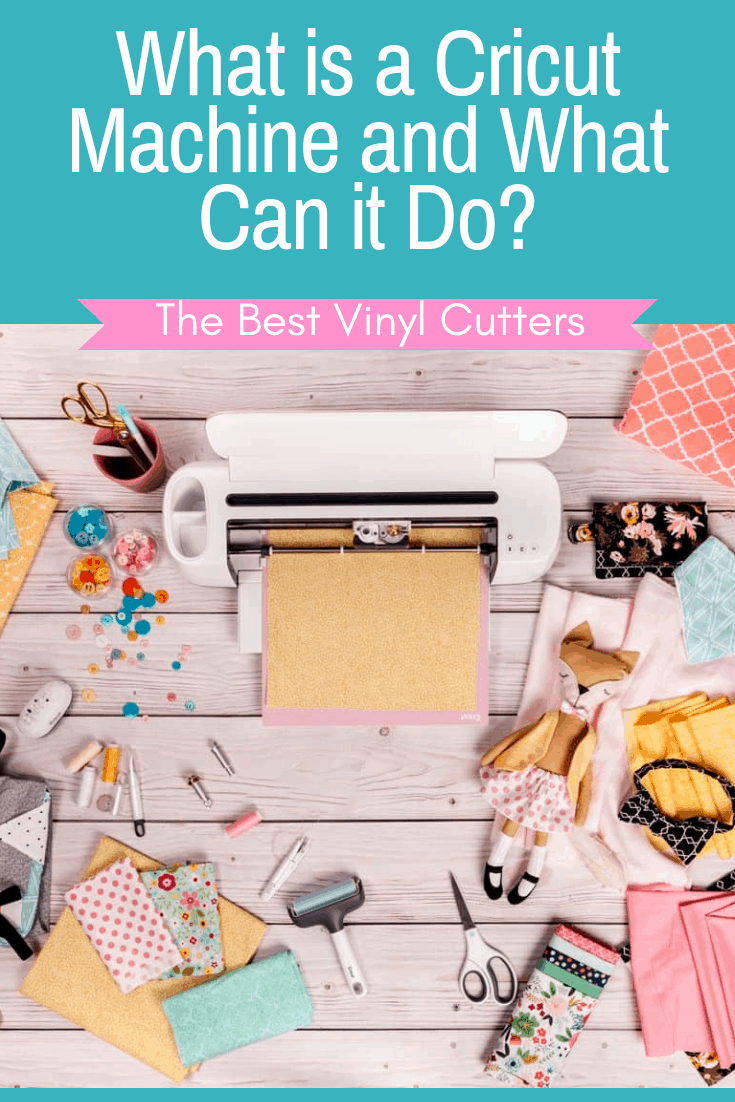 Cricut is the brand name of a cutting machine (cutting plotters) made by Provo Craft & Novelty, Inc.
So what does a Cricut do exactly?
A Cricut cutter works in a similar manner to a printer. You create an image or a design on computer software and then send it over to the machine.
Only instead of printing on paper, the electronic cutting machine cuts that design out of whatever material you want: such as vinyl, fabric, craft foam, sticker paper, faux leather, etc.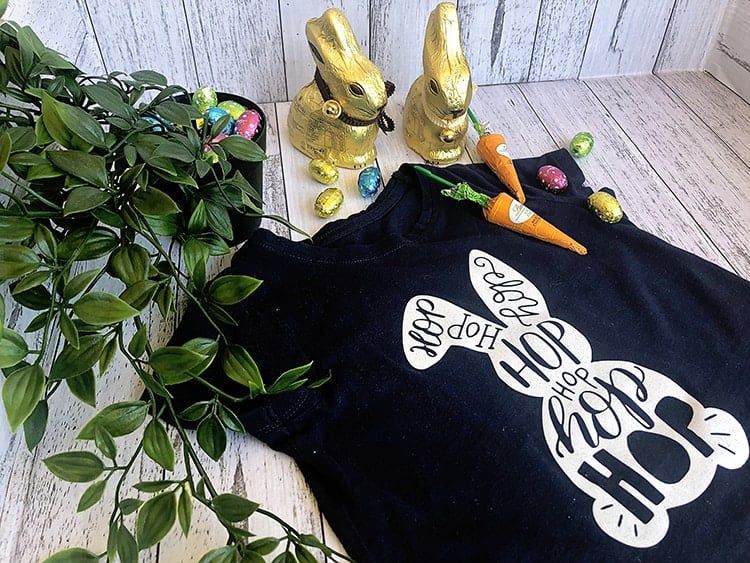 You can also use it to write or score materials.
There is a special accessory slot in the machine, and you can insert a marker pen in there and then have the Cricut "draw" out your design for you.
You can choose the size of the design, weld different items together to create a new design, print then cut, and a lot more.
So, in a nutshell, what does a Cricut machine do? It cuts, draws, and scores.
So what is the newest Cricut machine? The Cricut Maker was released in late 2017. Another very popular Cricut cutter is the Cricut Explore Air 2.
How Does a Cricut Work?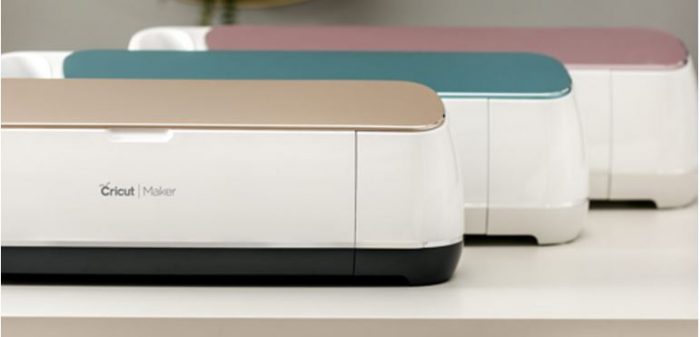 So now that you have the answer to the question: what is a Cricut machine used for?
Let's look at how it actually works.
First of all, we love that the new models now work digitally and are Bluetooth enabled.
The other machines used to use cartridges which you had to buy separately, but these days all you need is a Cricut cutter, a computer or tablet, and the design software: Cricut Design Space.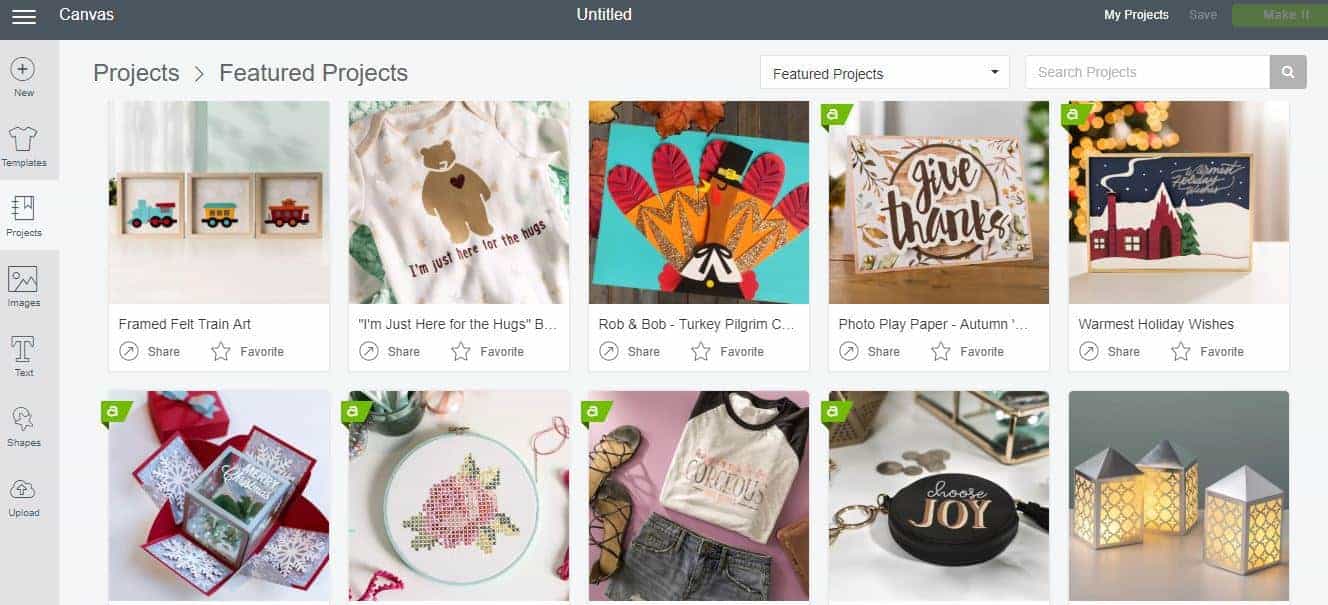 The Circuit Design Space online library contains 60,000 designs, starting from only $0.99. You can even get yourself a Cricut Access Subscription.
1. How To Cut Something With The Cricut Machine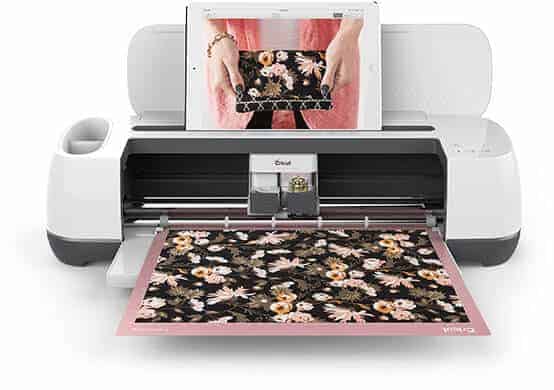 The Cricut cutting machine works with a series of different blades (depending on the material you are cutting) and a set of rollers to cut out materials and fabrics.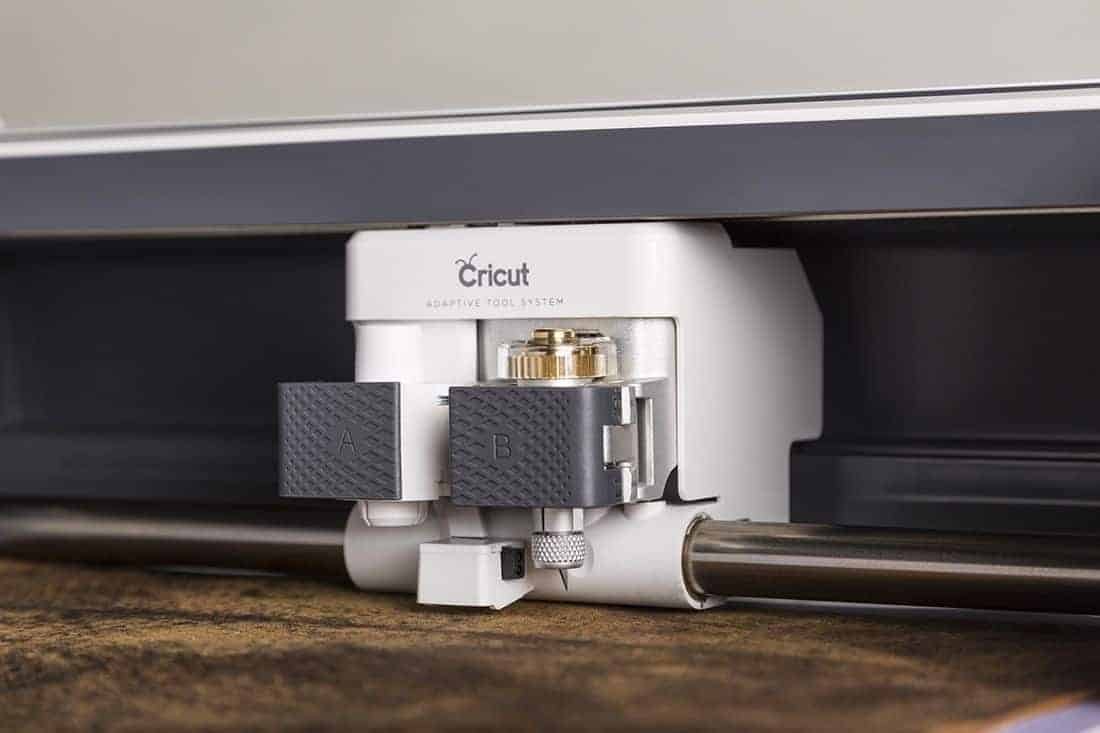 It can cut materials up to 12 inches in width and can work with a wide range of materials.
Once you load up the software, there are a few simple steps to follow:
I) Make Your Design
Choose a design or create your own design.
Customize the design using their editing tools.
Once you finalize the design, select how many copies you want.
II) Select the Right Material and Blade
If you are working with the Cricut Explore Air 2 Machine:
Once you have your project design done, you need to set the smart dial to the kind of material you want your cut out of.
The dial has easy settings for Paper, Vinyl, Iron-on, Light Cardstock, Cardstock, Bonded Fabric, and Poster Board.
If you are working with the Cricut Maker Machine:
Simply select the material on the screen in Design Space, the software will notify you if you need to change your blade and will instruct you on how to load the mat correctly.
These easy settings take out all the estimation in deciding on cut pressure, number of cuts and the type of blade you need. Of course, you have a custom option as well!
III) Print and Cut Your Design
Place your material on top of the sticky mat and then push it into the machine. The mat holds your material in place, while the Cricut blade passes over it and cuts it.
When you're done, you unload the mat from the machine, peel your material off the mat and voila, you've got your die cut|sticker|decal!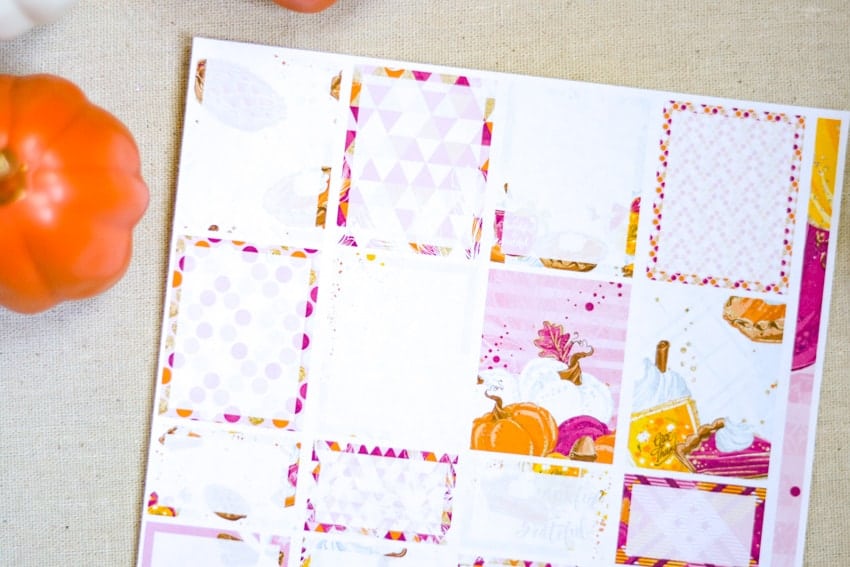 This machine is even so clever that you can print out pretty pictures on your normal printer (through the Design Space Software) and then get the cutter to get them out for you – a great way to make your own die cuts or stickers.
How To Write Something With Your Cricut Machine
You can even write with your Cricut Machine, this is great for personalized card messages, but it is also brilliant for designing your very own coloring pages.
Click on "Add Text" in the Design Space mat to put in your text. Choose your preferred font and size.
Insert a pen of your choice of color into the accessory slot.
The machine will automatically write out the words. You can even choose to print then cut the design out as well.
How To Score With Your Cricut Machine
If you're making boxes, cards, or 3D projects with your Cricut Machine, you have to make score lines on the Cricut Design Space software. (You can also find loads of templates in the Design Space Library).
Choose "Insert Shape" and then select "Score Line".
Don't forget to pop the scoring wheel into the accessory slot.
By employing a combination of cutting, writing, and scoring, you can make a ton of different projects using the Cricut Machine.
With so many options at hand, the possibilities are absolutely endless.
What Can You Make with a Cricut Machine?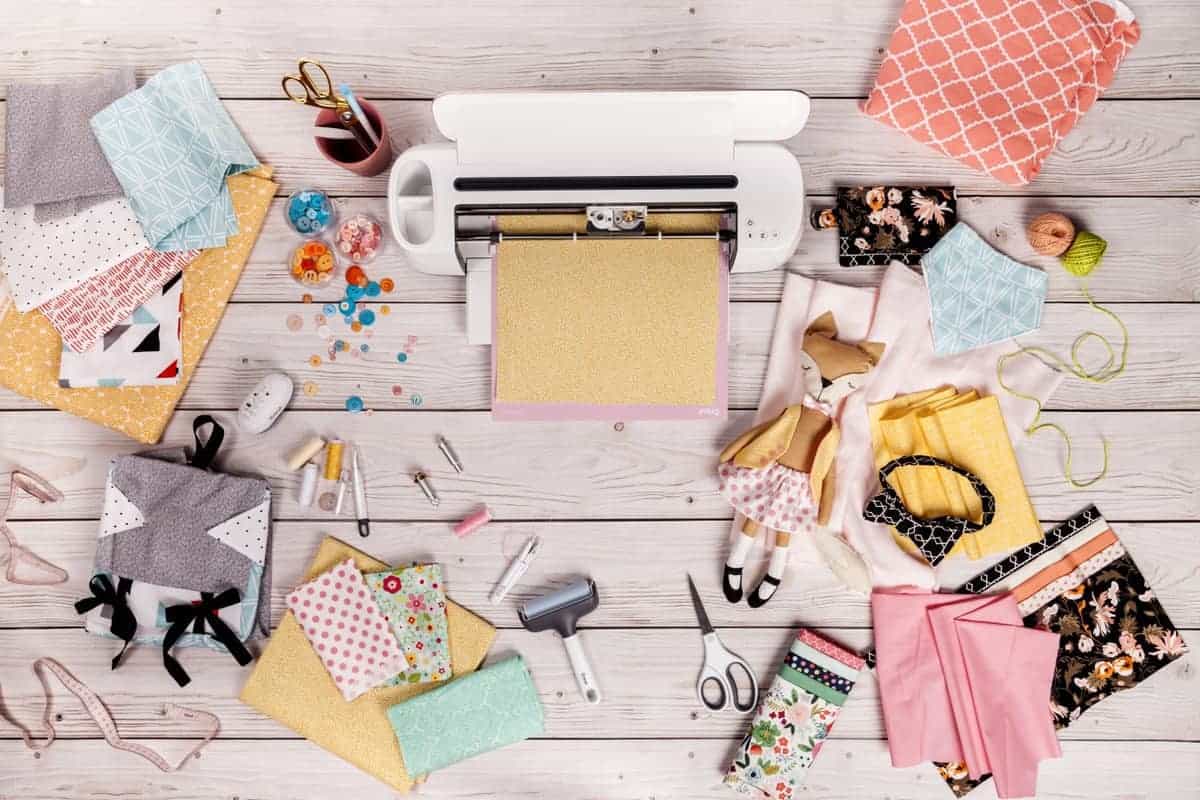 Here's a small list of things the Cricut Machine is popularly used for:
Scrapbooking
Paper or cardboard party decorations
Custom bracelets
T-shirt printing and vinyl print designs
Paper tags and gift boxes
Making stencils for balsa wood designs
Vinyl quotes for coffee mugs
Coaster designs
Making greeting cards
Customized tote bags
Embossed water bottles
Paper bouquet arrangements
Make labels for your kitchen
Make coloring pages
Decals for cars and boats
Design a baby's onesie
Make vinyl stickers
Make monogrammed pillows
Address an envelope
Decorate a cup, mug, or tumbler
Etch on glass
Create decals
Make painted signs
As you can see, we can keep going on and on. And the possibility of projects is endless. Click here to see a list of over 30 blanks for vinyl projects.
Whether you want to print decals, text, or a mixture of both, the Cricut Machine will have your back. It's a must-have for anyone with an interest in the Arts and Crafts.
Depending on the model of the Cricut machine you buy, you get all the features of cutting, printing, and scoring. The lower-end models don't have all the features.
The higher-end models can print and cut out pretty much all surfaces and materials you can imagine.
If you're into any of the projects mentioned above or other projects which involve printing and cutting of various materials, we can guarantee the Cricut machine is going to make your life a much better place.
Till next time,
Sam xxx