If you are a scrapbooker I bet you have heard about scrapbook die-cut machines. These scrapbooking machines are all the rage these days, and deservingly so!
You cannot pass up the accuracy and intricacy of cuts that you can achieve with a die-cutting machine. They simplify the creation process and they allow you to create some professional embellishments for a cheap price (in the long run).
Instead of purchasing pre-made embellishments, I can make some of my own for this layout below.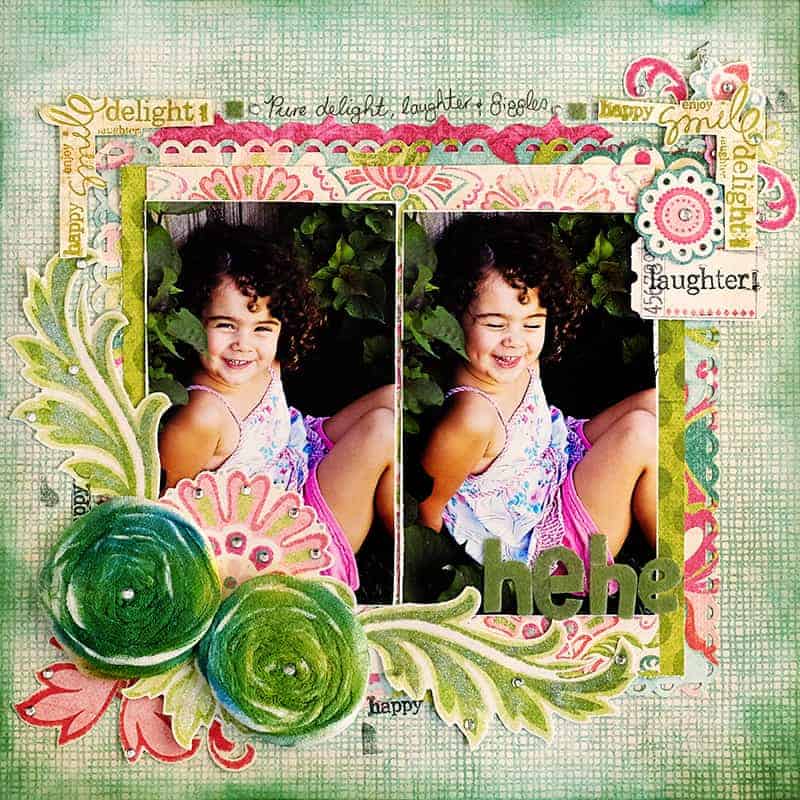 Now I'm going to assume that you are here because you already know how incredible these machines are.
I'm also going to assume that you just want to learn a little bit more about these Scrapbooking cutter machines before you take the dive to purchase your very own machine.
So here it is, our beginner's guide to die-cutting machines for scrapbooking.
Die Cutter Scrapbooking Machines: A Beginners Guide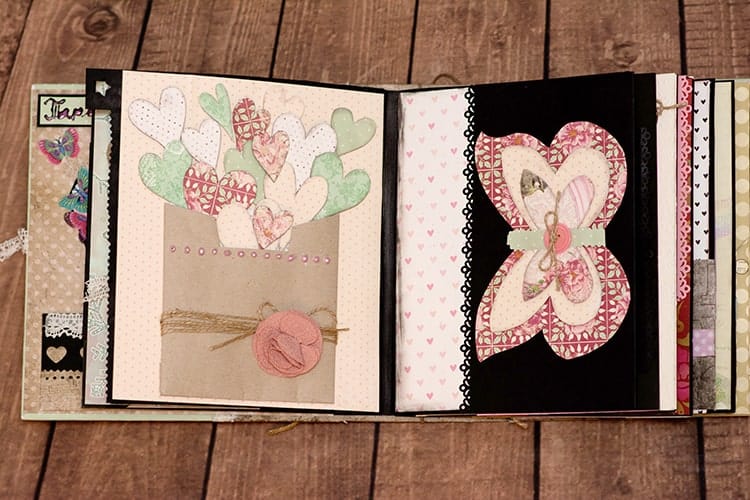 Let's have a closer look at Scrapbooking cutting machines. We will have a look at what material they can cut, what you can make, what types of machines there are, and more!
What Material Can They Cut?
Scrapbooking Cutters are brilliant tools for papercrafts, cardmaking, and scrapbooking. They are super versatile and they can cut shapes from a wide range of materials, such as:
Paper
Cardstock
Fabrics
Vinyl
Felt
Sponge
Rubber
Leather
Cardboard
Shrinky Dinks
Plastic
Metals and other hard objects
and many more
What Can You Make?
There are so many different things you can make with a die cutting machine, from labels, flowers, cards, boxes, decorative borders and more.
Here is a video to give you some more ideas.
How Does it Work?
Die cutting machines are essential cutting tools to help you create intricate designs and patterns with the use of dies or electronic cut files.
What Types of Die Cutting Machines are There?
There are two main types of die cutters – manual and digital. Let's quickly have a look at both of these:
1. Manual die cutting machines
The following post on our website explains a manual machine nicely!
A manual machine works manually with a crank (with some good old arm power). An easy comparison is to compare a manual machine to a simple paper punch. The beauty of a machine though is that you only have to purchase one device and then you can purchase dies (the shapes you want to cut) separately so that you can cut a large variety of shapes with one machine and multiple dies. See full post here
2. Electronic or digital die cutting machine
The following post on our website defines what an electronic machine is.
Materials are cut similarly or closely in the way a printer prints. Ultimately while using this machine, your designs will be sent directly to the digital cutter from your computer or tablet, where your created designs are made. See full post here
What are this Year's Best Die Cutting Brands?
Now that you have a quick and brief overview of the machines, let's have a look at some of the most popular brands and models currently on the market. Listed from latest released machines to oldest:
1. The Cricut Maker 3 – This is the newest Cricut machine on the market. It is an electronic machine and due to its incredible versatility, it is pretty expensive.
You only really need to invest in this machine if you plan on cutting a lot of fabric. You can read our Cricut Maker 3 review here.
2. Silhouette Cameo 4 – The Cameo 4 is one of our best selling machines. Again, it is a digital machine which means that you can cut pretty much any shape under the sun. It can also cut over 100 plus materials!
Cheaper than the Cricut Maker 3, if you are after a digital machine, this is one of our favorites. Click to read the Cameo 4 review here.
3. The Cricut Explore 3 – Another fabulous digital die cutter by Cricut. This one is cheaper than the Maker 3 and perfect for people who enjoy papercrafts.
You can also save loads of money by grabbing one of their Cricut Explore 3 bundle deals.
4. The Sizzix Big Shot Die-Cutting Machine – After a truly affordable machine and don't mind a manual crank-operated cutter?
The Sizzix Big Shot is an oldie but a goldie and is still one of the most loved machines by beginner scrapbookers.
There are several other die-cutting machines that offer various features that you will find beneficial. You can find our post on the best die cutting machine here.
Have a browse and keep the following points into consideration:
Do you want a manual or digital machine?
What size can the machine cut? Is this large enough for my projects?
Can it emboss as well?
Is it easy to use?
Is it worth the price?
Advanced Guide on How to Use your Dies
We love this video that is full of ideas on how to use basic shape dies.
Scrapbooking die cutting machines are one of the best tools for craft-making, scrapbooking, and even quilting. It is a worthwhile investment and whilst it will cost a bit to get started, over the years to come it will actually save you loads of money.
Whether you want to create a baby girl scrapbook album, a vacation scrapbook album, or some Christmas-themed scrapbook pages, these scrapbook machines will help you to create some beautifully customized pieces.
Want to learn more about scrapbooking and die cuts? Click here to visit our scrapbooking category.
Any Questions? Please leave them below.