When it comes to casual wear, there's nothing that beats the simplicity and comfort provided by a t-shirt! Millions of these pieces of clothing are sold every year, and custom-printed t-shirts make up for a massive share of this market.
Unlike most other niches, an online t-shirt printing business can be sustained for a long time simply because t-shirts are here to stay, and will continue to be a part of our wardrobes for most of the foreseeable future!
Customized t-shirts have become extremely popular in recent years, and the demand for these things have skyrocketed with each passing year.
So if you're thinking of getting started with vinyl t-shirt printing at home, I can assure you that now is a great time to start.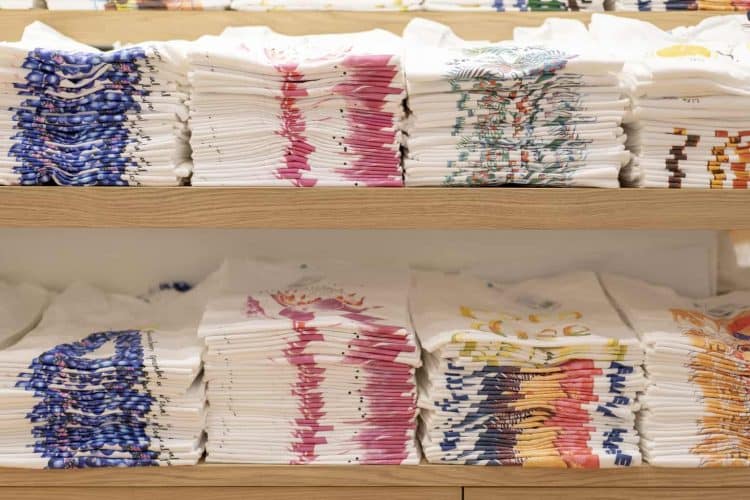 If you have no idea regarding how to start a t-shirt printing business at home, worry not – we got you covered!
Our Guide on How to Start a T-Shirt Printing Business at Home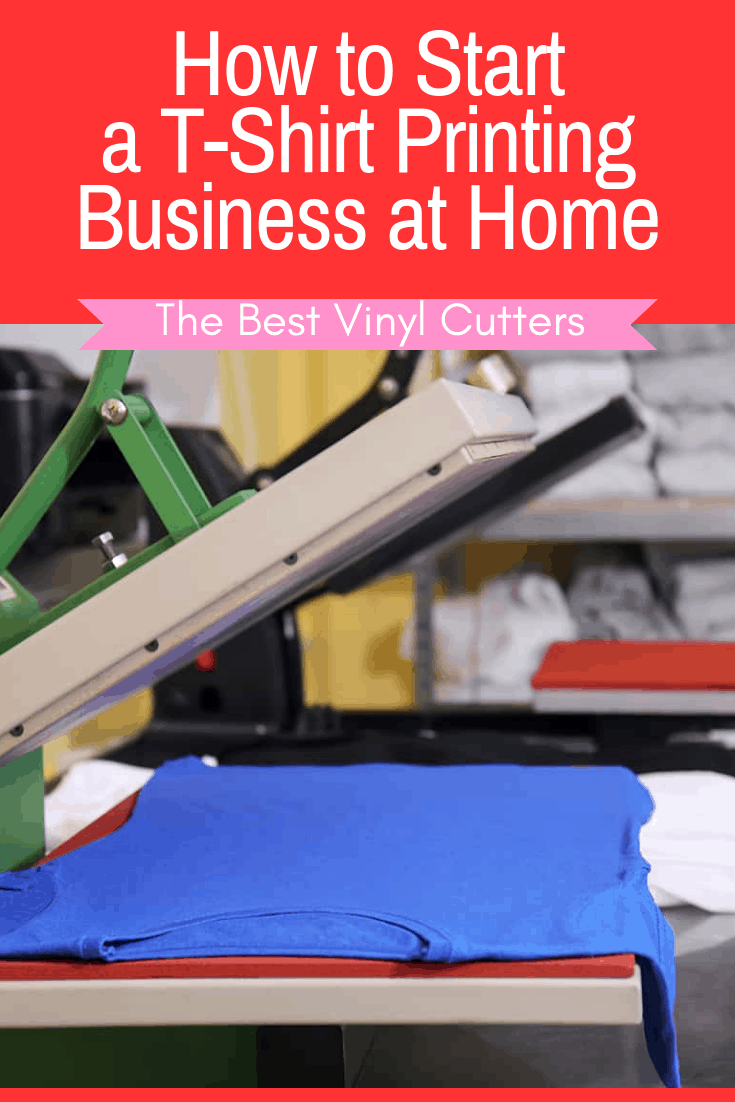 This article will set you up with all the knowledge you need to get started in this business.
We will also be discussing some common mistakes beginners tend to make in this business, and how you can avoid them.
So let's get started!
1. Invest in the right T-Shirt Printing Method
When you're at the initial stages of setting up a t-shirt printing business, you need to evaluate the various printing methods available and choose the one that's best suited for you.
Each method requires a different set of equipment, and comes along with its pros and cons!
a) Digital Heat Transfer Method
The heat transfer method is a commonly used technique for t-shirt printing simply because this method is highly cost-effective, and does not require too much effort to get things done.
This method involves printing out your image onto heat transfer paper and then heat pressing t-shirts with the transfer in order to embed the image on to a t-shirt. 
However, the heat transfer method comes with a significant drawback – they only work properly on white t-shirts. So it is not as versatile and the transfers don't last nearly as long as it does with vinyl.
b) Vinyl Transfer Method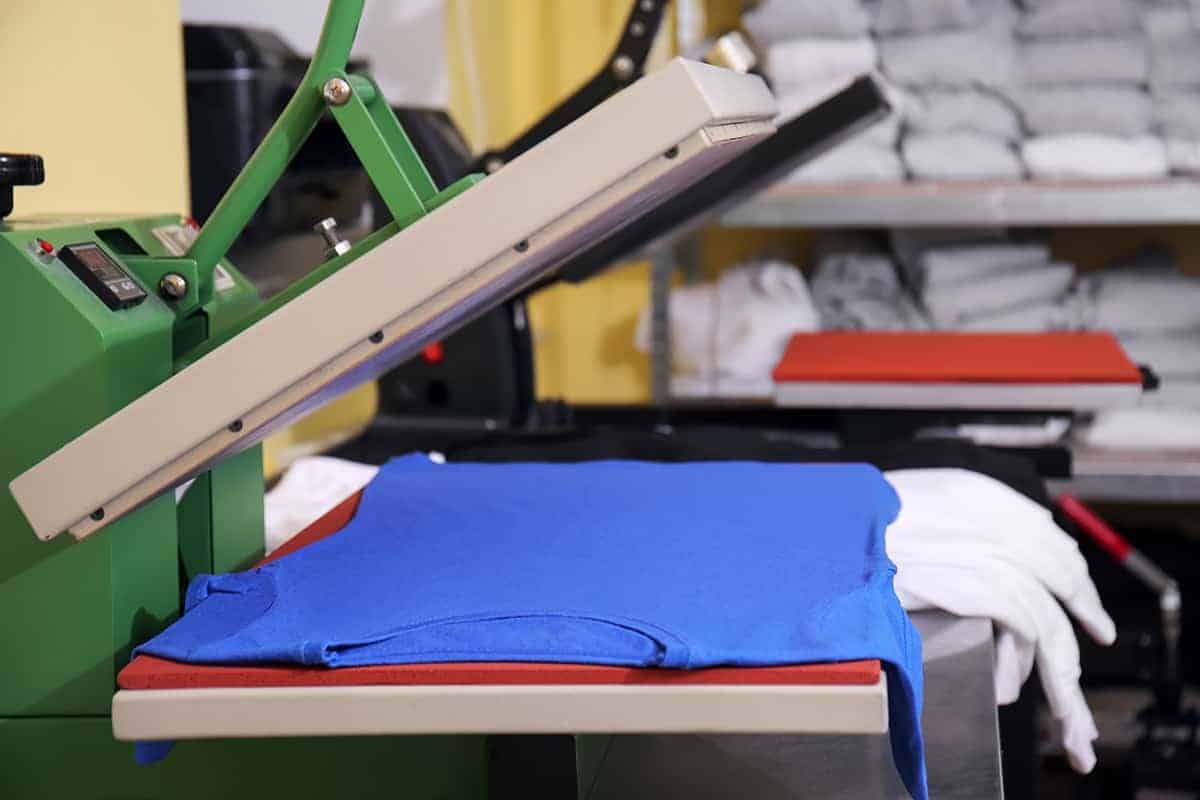 The vinyl transfer method has become extremely popular because it does not come with the drawbacks associated with the heat transfer method.  
You can easily layer colors using this method, and even use multiple colors in your designs for highly attractive t-shirts.
However, this method requires a significantly higher effort because you'll need to cut out your artwork using a vinyl cutter. Regardless, vinyl t-shirt printing at home is still lots of fun and happens to be our favorite way to print on shirts.
You can then embed your design on to the t-shirt using a heat press for vinyl shirts.
c) Sublimation Method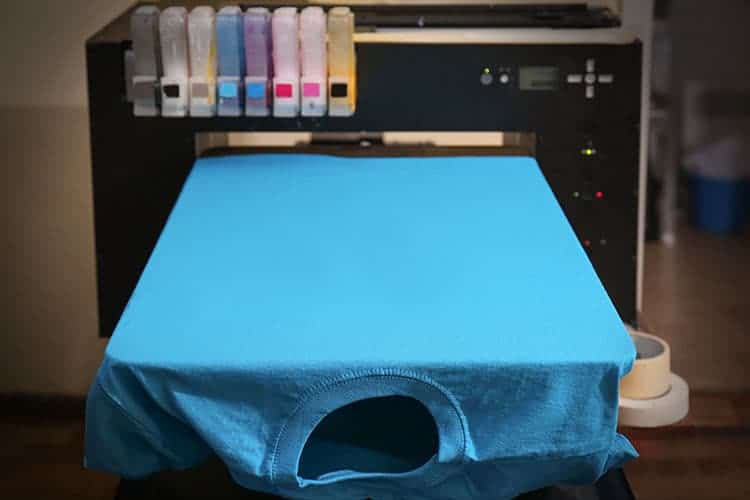 This method uses a t-shirt printing machine. You will need to turn the print into ink by using heat and then embedding the design on your t-shirt.
The sublimation method is ideal for light-colored fabrics and should be restricted to synthetic surfaces such as acrylic and polyester. You can read more about the comparisons between screen vs heat transfer printing here.
Want to get started with screen-printing? Here is a highly recommended 28 min online class that is geared towards beginners! Click to purchase your access to this great class!
2. Purchase the Right T-shirt Printing Business Equipment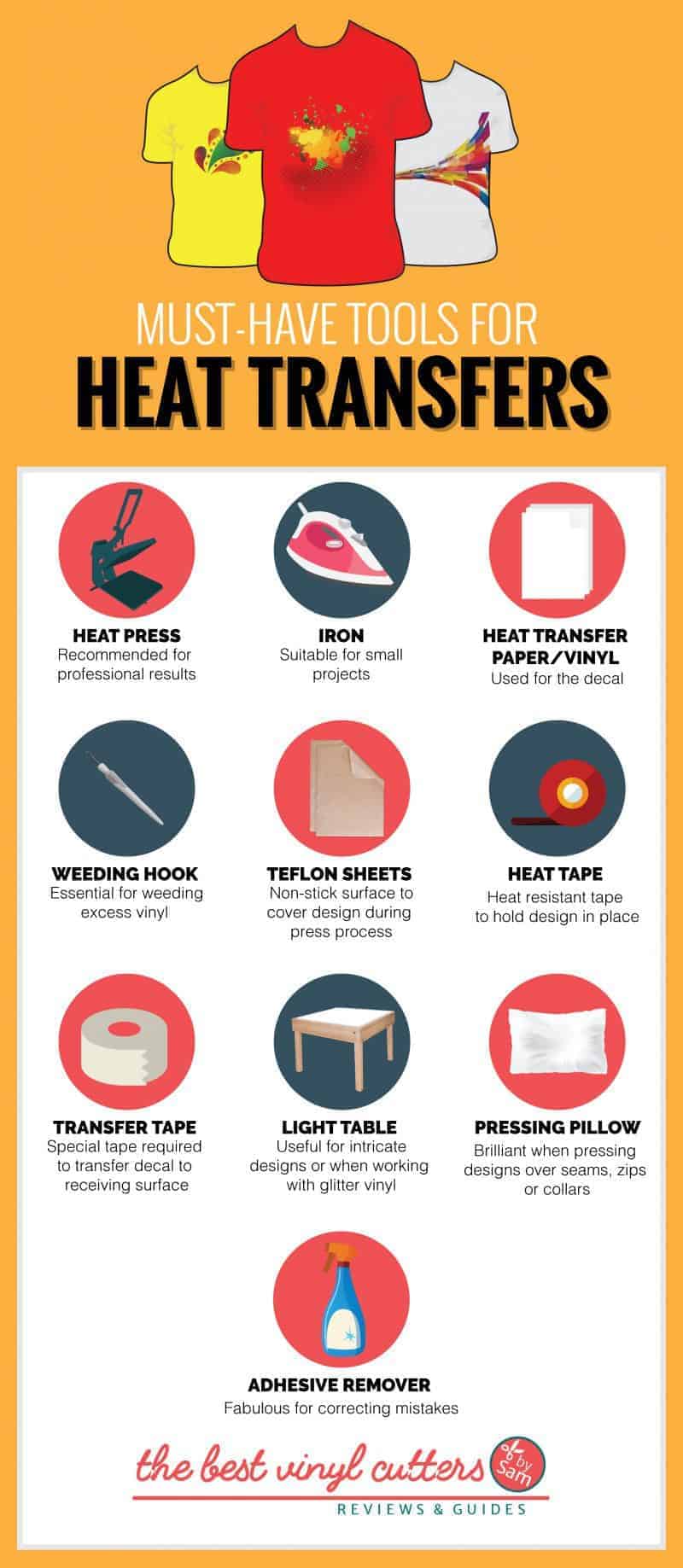 If you want to succeed in this business, you need to make sure that your prints are of high quality!
This means buying a good quality heat press for printing vibrant designs that look top-notch.
We also recommend that you get a good idea regarding the heat and pressure aspects of these machines.
If you're planning on running the heat press business from home, then we recommend you to get the clamshell models. They are ideal for small spaces and produce high-quality prints.
If you're not hindered by space, we recommend going for the swing-away press models. These machines are highly accurate and produce brighter prints as compared to the clamshell models.
If you are following the heat transfer paper method, you'll also need a good quality printer for producing heat pressed t-shirts.
The vinyl method further requires buying a good quality vinyl cutter together with some high-quality HTV vinyl, and the sublimation technique requires a special type of printer along with specialized ink.
3. Find a T-Shirt Supplier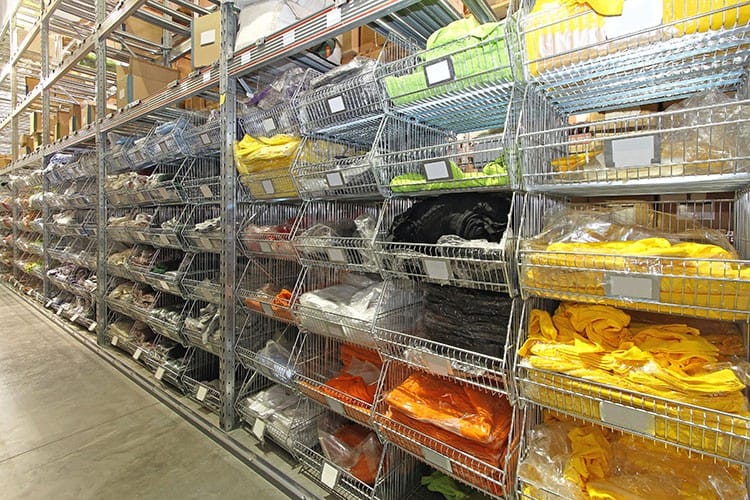 Now that you have a good idea about how to heat press a shirt, finding a trustworthy t-shirt supplier is the next step!
Going for the tried and tested suppliers are your safest bet at the initial stages of starting up your business.
These established distributors and wholesalers are more likely to give you lucrative deals and discounts, apart from fulfilling deliveries on time and providing quality customer service.
Don't make the mistake of going for an untrustworthy supplier with little to no recognition in the market just because they quote a highly competitive price.
While some of them may turn out to be good, but taking such a risk at the initial stages is not recommended.
If you are starting out small, you might prefer to simply source cheap t-shirt blanks from popular suppliers or from places such as Amazon.
4. Prepare a Solid Pricing Strategy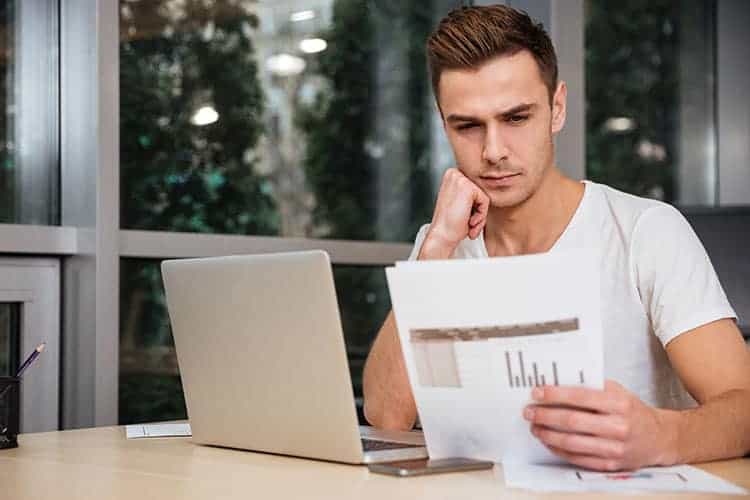 This is one of the most crucial aspects of t-shirt printing that can entirely make or break your whole business. Finding the right price to quote can be quite tricky, especially if you're a beginner.
This is where we suggest you do some research into the business strategies of other players in the market and take a look at their pricing.
As with any business, the trick to a heat press t-shirt printing business is to try to keep the price as low as you can while still maintain a decent profit margin.
5. Use the Right Marketing Strategies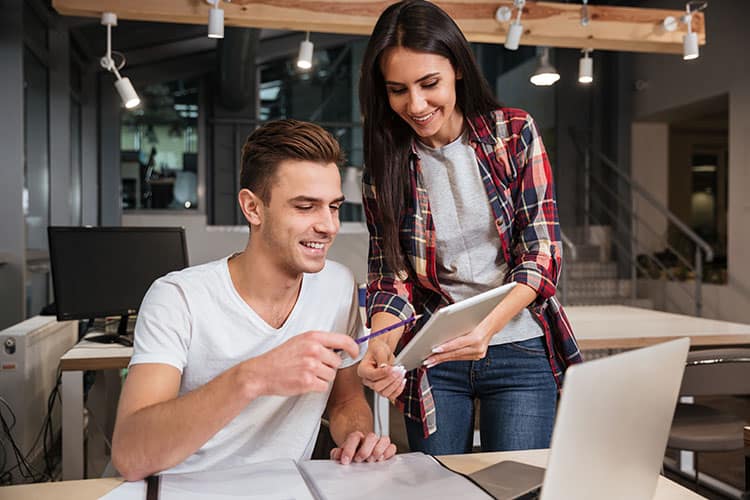 Irrespective of how high-quality your t-shirts or how competitive your prices are, you're not going to make a significant amount of sales unless you invest in the right marketing techniques!
Do proper research of the market and identify your target customer base.
Pay attention to their demands and determine the kind of products they are likely to buy. It might be helpful to pop all of your ideas on an online vision board.
These strategies go a long way towards increasing your customer base and making sure they stay faithful to you.
A t-shirt printing business is one of the easiest to start, and by employing the right techniques and investing in the right equipment – has high chances of success.
Now that you have everything you need to set up your business, it is time to start brainstorming some design ideas. Here is a post on creative t-shirt design ideas that will help you to get started with this step.
We hope our article on a t-shirt printing business start-up has been helpful to you, and we wish you all the best in your business venture.
If you have any questions, please leave us a comment below.