Looking for a super fun and crazy easy kids' stone craft?
These crazy stone monsters are perfect for those rainy days. They are also brilliant to kill some time when the kids get bored over the school holidays.
I find that the activity is best suited for kids aged 5+ simply due to the fact that they need to hand paint the mouths, but of course, you can easily customize this activity to suit toddlers up to 5 years as well.
To make the activity more suitable for younger kids, I highly recommend that you simply create some sticker mouths with your sticker vinyl cutting machine instead.
They will have loads of fun sticking on those mouths and I'm sure you will end up with some truly weird and wonky monsters.
Click here to find the best vinyl cutting machine for stickers.
The rocks are really easy to make, but we have shared some step-by-step instructions below for those who wish to follow instructions.
DIY Stone Monsters Craft for Kids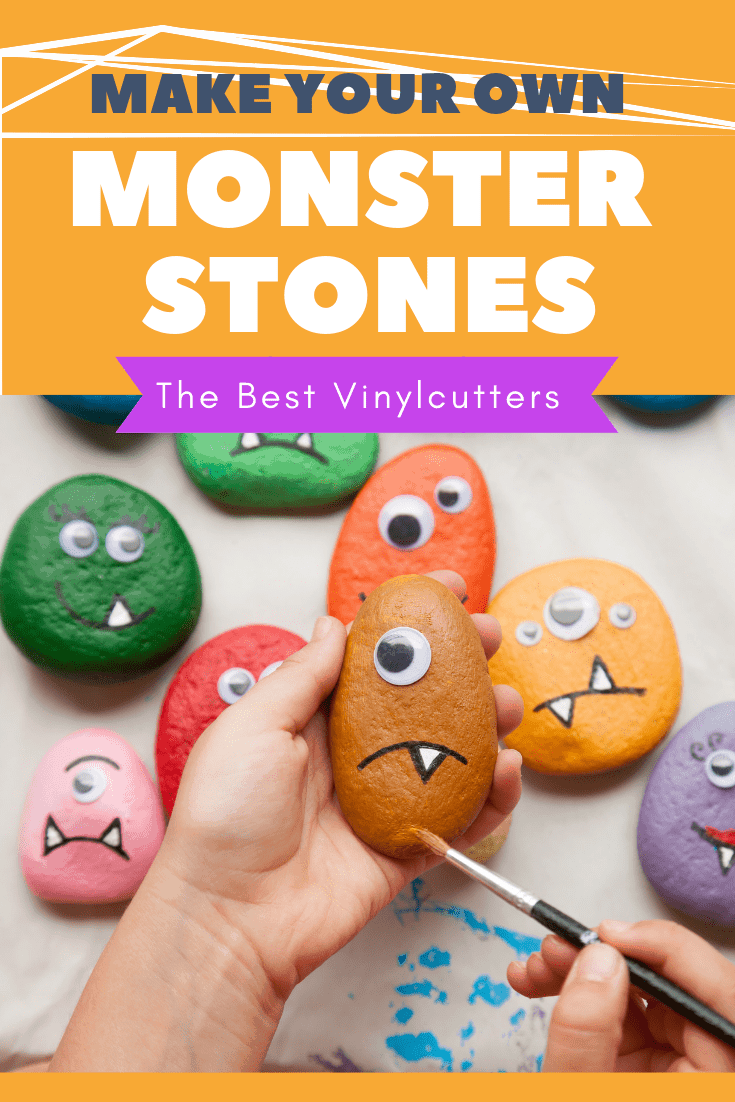 Find below the materials needed as well as the step-by-step instructions to help you recreate these cool stone monsters.
Supplies List:
Smooth Stones for Craft Purposes
Variety of Acrylic Paint Colors
Paintbrushes
Googly Eyes in Different Sizes
Fast Drying Liquid Glue
Stone Monsters Craft Instructions:
Step 1: Choose 5 stones and completely cover each stone in one color of paint. Set aside to dry (or use a hairdryer to speed up the process).
Step 2: Use the liquid glue and have some fun by adding some googly eyes. Use the photo below for inspiration. Really have a good think about what your monster's eyes should be like.
Try mixing up a larger eye with a smaller one. What about creating a 3 eyes monster, or maybe make a cyclops monster with only one big eye.
Step 3: Finish off your rocks by giving your monster a mouth. I find it easiest to use black for the mouth outline, white for the teeth, and some red if they wish to add some lips.
But of course, these are monsters, so let your kids create whatever color mouth they wish to make.
Again you can use the photo below for inspiration or come up with your own fun designs.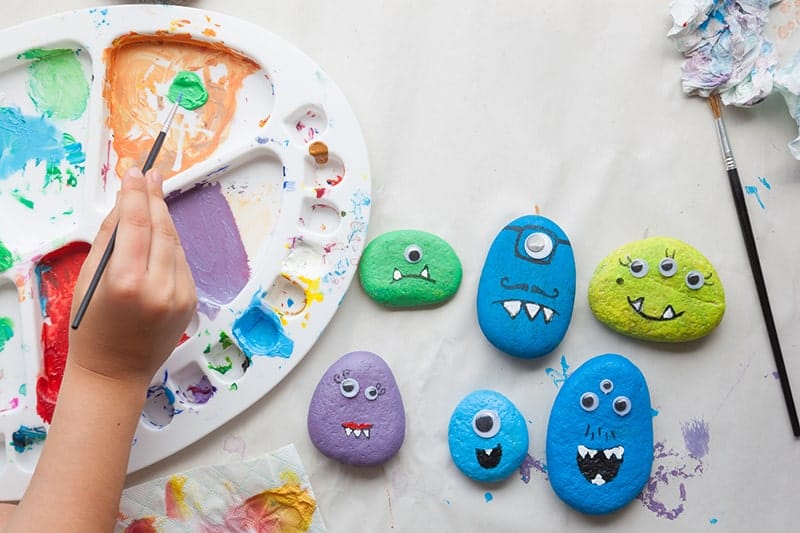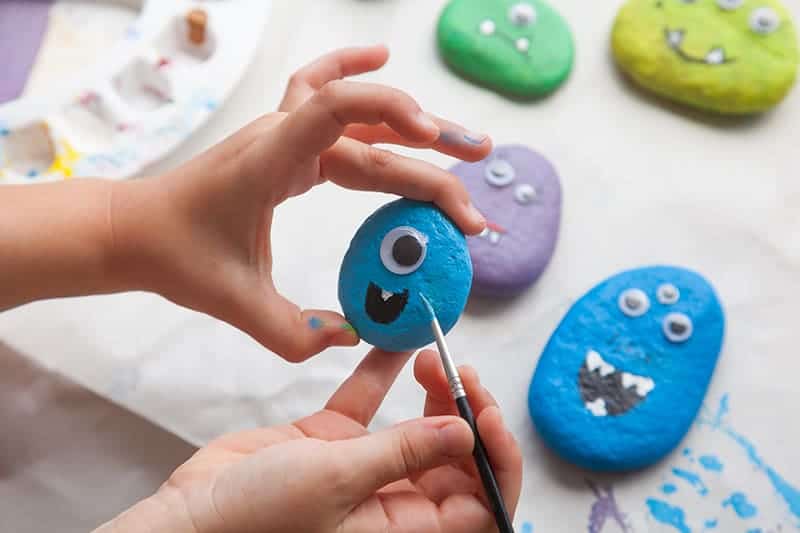 Step 4: Set your monster stones aside to dry properly.
Now, remember the idea is to come up with some truly weird and wacky ideas. So step away from the normal and really truly just let your mind go crazy with ideas.
Here are some more rock designs to get your brain ticking.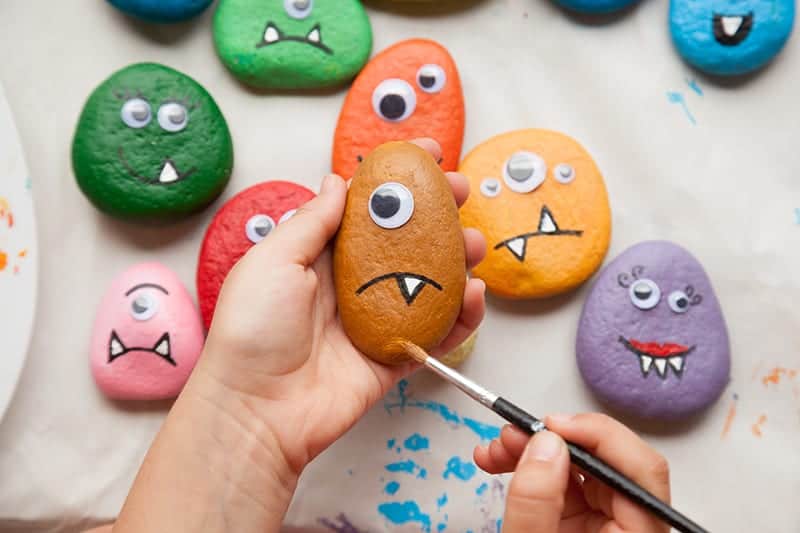 This stone art and craft project is lots of fun to do. I find that girls and boys both equally enjoy creating these rock monsters.
I would love to know if you are planning on making these monsters. I find it fascinating seeing what the kids come up with – it is like a little peek into their imagination – fabulous!
Looking for more kids' crafts?