With the beautiful fall around the corner, I bet you can't wait to see those beautiful trees heavy with their autumn leaves. I love to take my kids out into nature and then building on our outing with some good old arts and crafts.
Did you know that nature art not only kills boredom, but it is actually super therapeutic as well?
This craft is so easy that even 2-year-old kids can have a go at it, and it is so fun that you might find yourself painting a few beautiful leaves filled with intricate patterns yourself.
Today we share with you what you will need for this easy fall leaves craft tutorial. Don't have any leaves in your backyard? Don't worry I also have some ideas of how you create your own leaves from cardstock as well.
Easy Fall Leaves Arts & Craft for Kids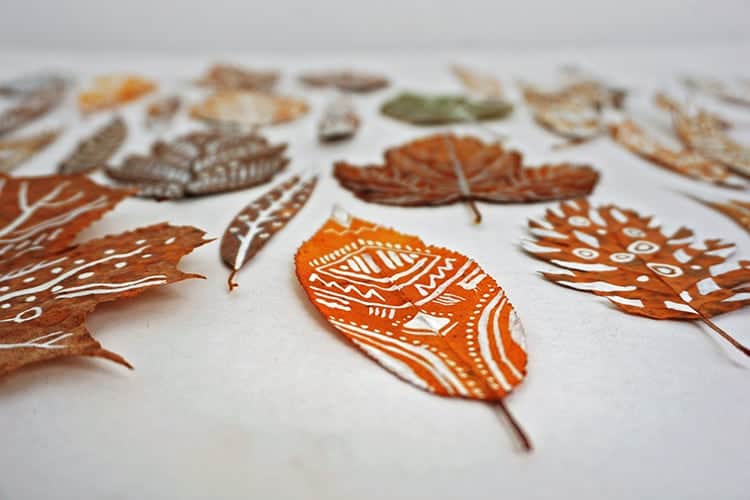 Find below the supply list and the steps to follow in order to get your kids engaged with this easy fall kids craft idea.
Supply List:
Fall Leaves [Collected from nature or cardstock leaves cut with a cutter]
Acrylic Paint
Sponges
Paintbrushes
Paper Doilies [Optional]
Fall Leaves Craft for Kids Tutorial
Find below our steps on how to whip up these beautiful leaves. We will also share a few alternative ideas as well for those who don't have easy access to fall leaves in their backyard.
Step 1:
You have two choices at this step. The preferable step is to take your kids for a walk in nature and to challenge them to collect as many fall leaves in different shapes and sizes as they can.
Alternatively, if you don't have easy access to fall leaves, you can also create your own leaves from cardstock. In order to do this, you will need some fall colored cardstock, a fall leaves SVG file and a die cutting machine.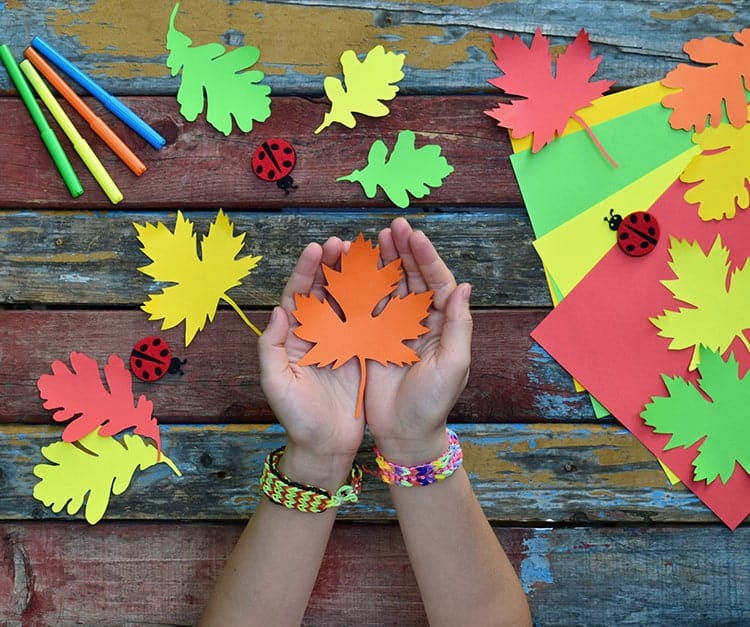 Step 2:
Now let the kids get creative. If your kids are still young, you might want to show them how to create patterns with a paintbrush. Give them a few examples of shapes they can use (dots, stripes, swirls etc) to decorate their leaves.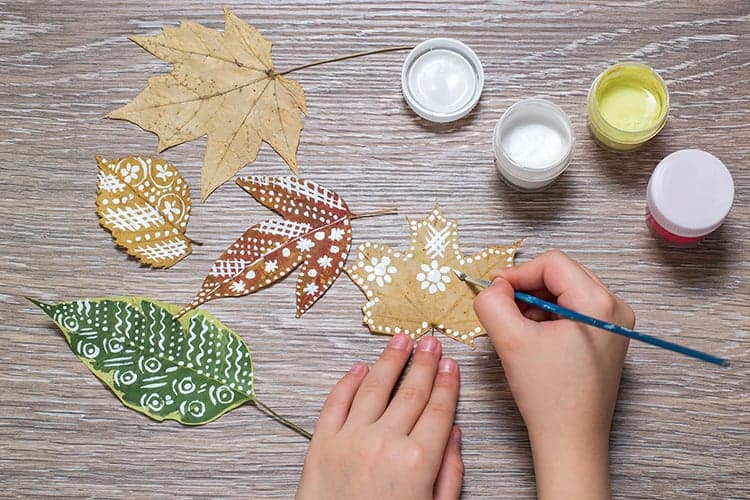 Another lovely trick is to use templates for your leaves. Doilies work brilliantly for this. If you use a template you will find that a sponge is the easiest choice for applying the paint.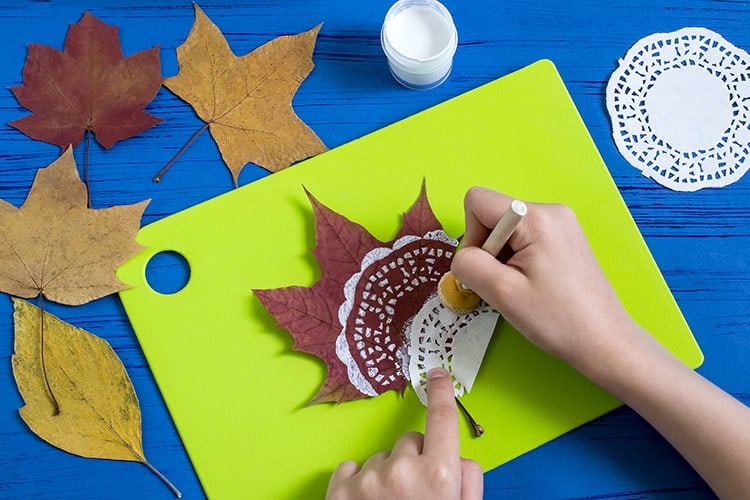 Step 3:
Let the leaves dry.
What to Do with the Leaves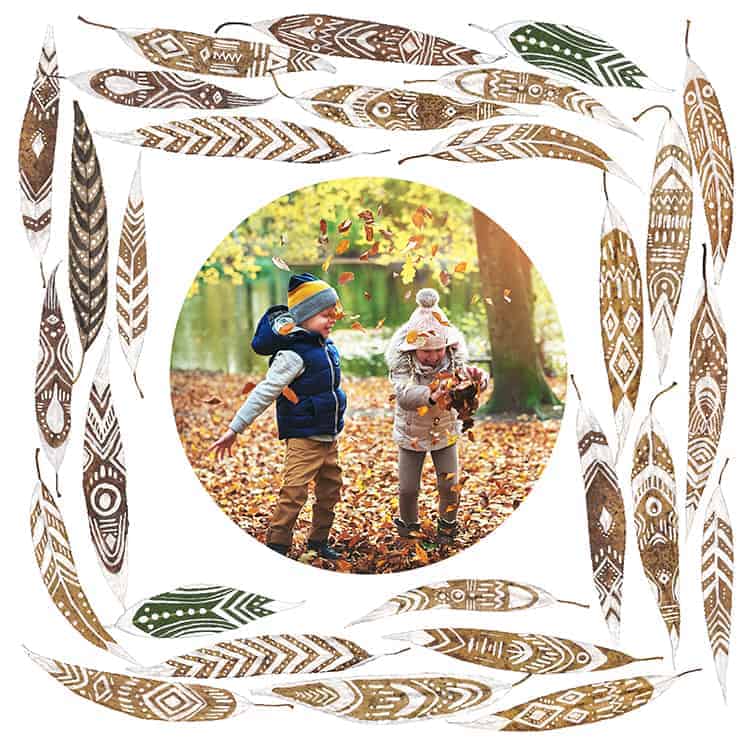 Now that you have some beautiful decorative leaves, what can you do with them? We know that kids LOVE when we pop their art on display, so here are some ideas for you.
You can punch a hole in each leaf, pop a string through the holes and hang the leaves up like a bunting for decoration.
Give your child some glue (I know they love glue don't they) and get them to glue their leaves onto a blank canvas, hang the canvas on their art display wall.
On a similar thought, you could use the leaves together with your favorite photo from fall in a frame.
If you are a scrapbooker, you can use the leaves or paper leaves as an embellishment on a scrapbook page about your fall memories. If you are using the real leaf, you might want to keep it away from your photos.
Use the leaves to cover a book – could be a journal, a scrapbook album or a school workbook.
Lastly, what about getting your child to do some paint handprints and decorate the page with the leaves and pop it in a keepsake album.
We hope your child will have a blast doing this easy autumn leaves craft. We would love to hear your ideas of how you used them, so please share your thoughts in the comments below.
We have plenty of DIY craft tutorials on our blog here and if you love nature crafts, you will also love our stone monsters craft here.