There is a reason why die cutting machines are so popular amongst paper crafters!
Sure your initial outlay in the cost of the machine might feel like it is a lot, but if you think about it, how much do you spend a month on pre-made embellishments?
If you stopped buying them, how quickly could you afford that fun die-cutting and embossing machine that you have been eyeing off?
Making your own embellishments, borders, labels and more will save you so much money in the long run.
Wondering what exactly you can make with your new machine? (If you don't have a machine yet, why not browse through our best die cutting machines guide.)
Here are 6 quick ideas that both scrapbookers, as well as card-makers, can test out!
1. Create Cheaper DIY Embellishments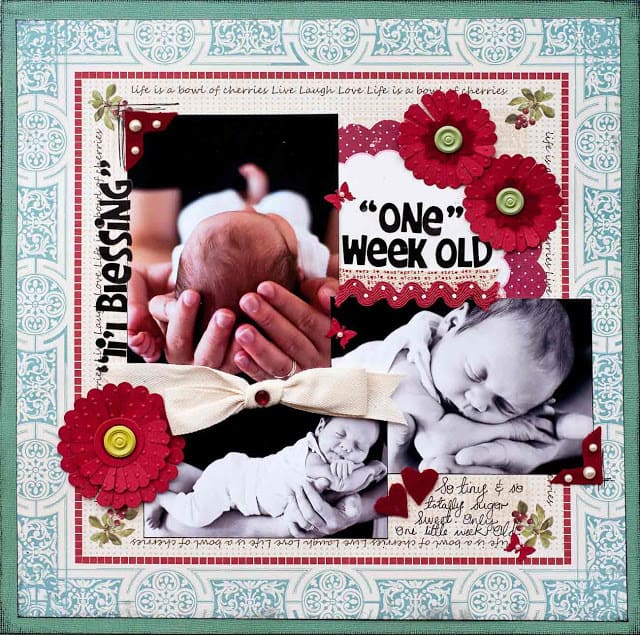 With so many different machines and dies on the market, you have an endless range of possibilities to make your own embellishments for your cards or pages.
In my layout above, I have chosen to die cut scallop circles of different sizes. I simply cut down each of the scallops towards to center to create my own flowers!
Take the flowers to the next level by running them through the machine again to add some embossing and finish it off with a decorative brad.
I also scattered some beautiful die-cut butterflies around the page and added some felt accents as well.
Cost of making this layout? Minimal because I made the embellishments myself!
Type of die cut machine needed? A cheap manual cutter with some dies
2. Use Die Cut Shapes to Create a Patterned Background Effect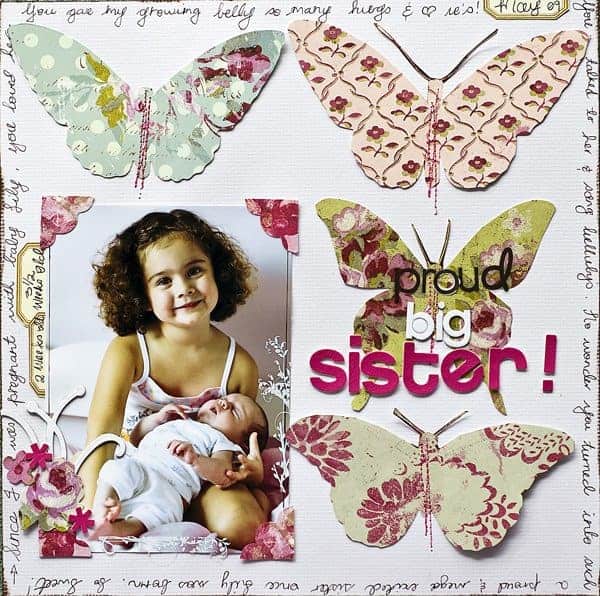 Wondering what to do with all your scraps of patterned paper?
Here is a nifty idea for you.
Why not create your own patterned background effect by die cutting some shapes from the scraps?
Here I used a digital cutter to cut out butterflies. An electronic machine is great if you want to add some variation to your shapes, but you could easily do the same thing with similar die cuts.
Cost of making this layout? Minimal because I used up scraps of paper!
Type of die cutter needed? A digital machine will allow you to create variations in shapes
3. Creating Decorative Borders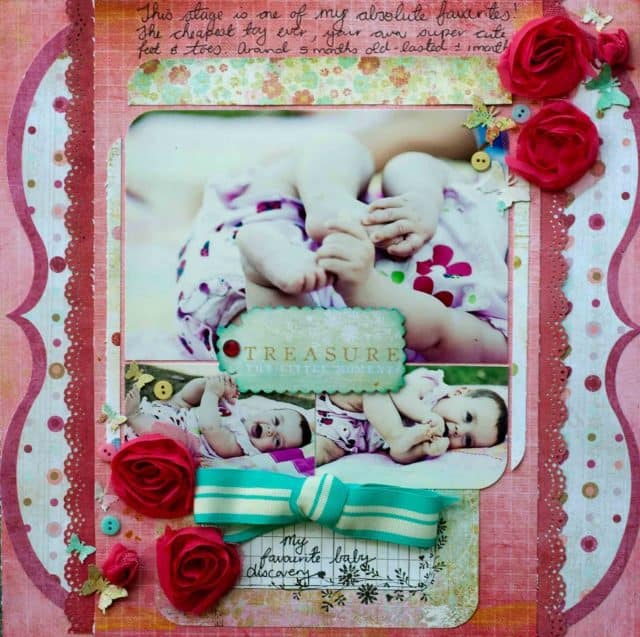 Sick of struggling with a punch to create some pretty borders for your layers or photos?
Why not whip them up super quickly by using your dies and cutting machine?
Anything that makes life easier is worth it in my opinion!
Type of machine needed? If you wish to make decorative borders, I would highly recommend that you invest in an electronic machine.
Most manual machines can only cut shapes up to 6″ in length and I'm not sure if you can even find decorative border dies.
4. Embossing Cardstock for Accents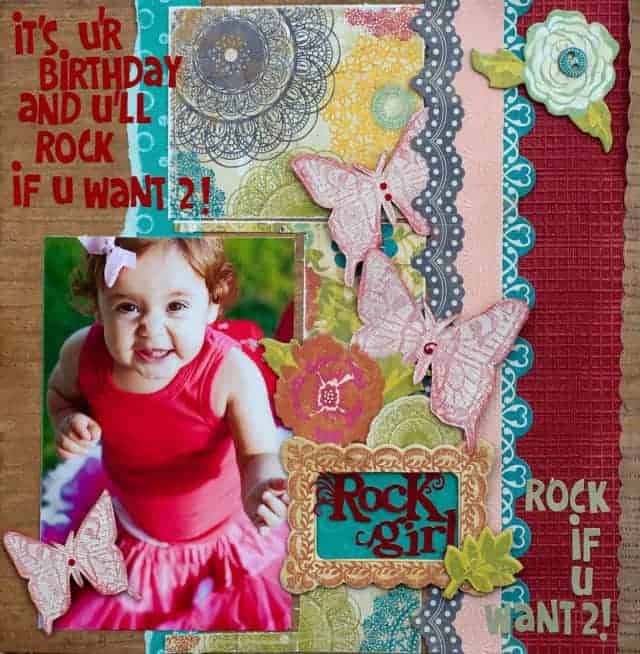 For another fun idea why not add some embossing to cardstock to create your own embellishments.
We all know that cardstock is much cheaper than patterned paper and you can easily use it to emboss paper. Grab some ink and lightly wipe it over the embossing to add some highlight and you have a beautiful cheap accent.
Type of die cuting machine needed? The best machines for embossing are manual die cut machines.
Whilst some digital machine can emboss, we prefer the quality of embossing from the manual machines more.
5. Cutting Felt to Create Embellishments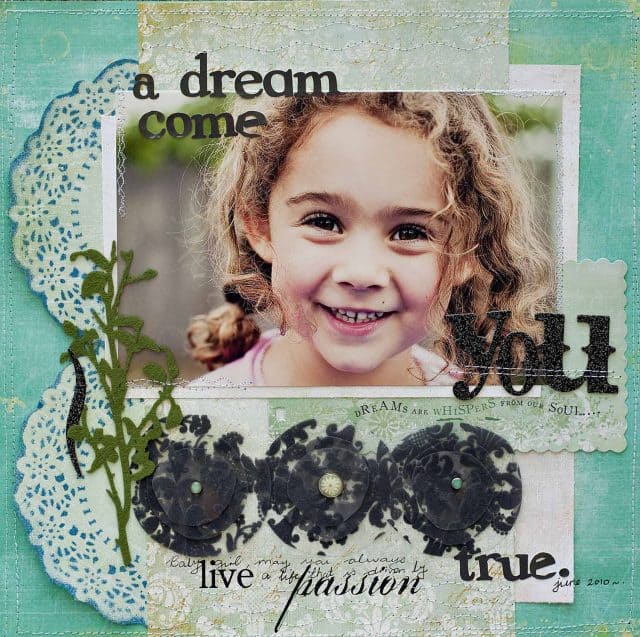 And our last quick idea for your idea file is to create some beautiful accents from felt. Material, felt, fabric, lace, ribbons all add such wonderful homely touches to a layout and they do a great job of breaking up the feel of paper.
Type of machine needed? The best machines for cutting felt are digital machines.
Your manual machines will really struggle to cut through the thickness of felt and you would need loads of arm power to crank it through. If you wish to cut felt or fabric, a digital machine is your best bet.
Feeling those creative juices flowing over with ideas?
Why not let us know in the comments below what you are currently working on.
Helpful Posts:
Not sure how to use a die cutting machine? Here is some info how to use a die cut machine.
If you are new to scrapbooking, you will also find our post with a beginner scrapbook supplies list helfpul.