The Spooky Season is here, friends! And what better way to celebrate than with some frighteningly cute crafts!?
We've collected the top 17 Silhouette/Cricut Halloween ideas and craft projects for you to try. You can whip these up with any electronic cutting machine, but our examples all use a Cricut Machine.
Making any of these bewitching crafts will surely put a smile on any ghouls and ghosts coming to your house this season!
Top 17 Silhouette/Cricut Halloween Ideas & Craft Projects
See our round-up of the top Cricut Halloween Craft Projects from around the web. You are sure to find loads of inspiration here.
1. DIY Halloween Pumpkins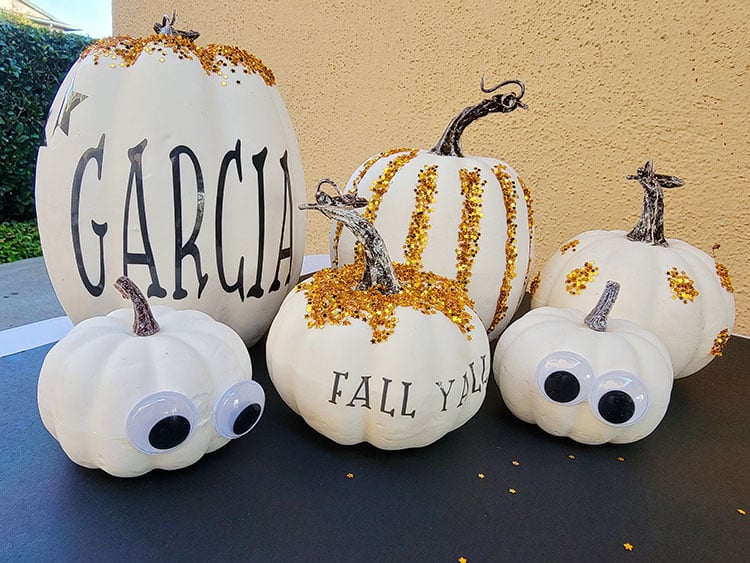 Making decorations to decorate the house for Halloween does not mean that they have to all be spooky!
We created these gorgeous and adorable Halloween pumpkins, which we think are great to welcome all trick-or-treaters!
Create your Cricut Pumpkin by following the full step-by-step tutorial on our blog.
2. DIY Halloween Gift Box Tutorial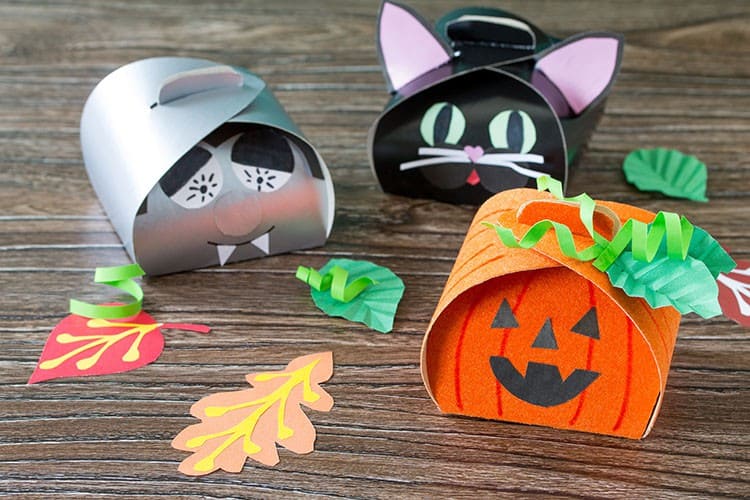 Time for some trick-and-treating?? We have the perfect DIY Halloween gift bag ideas – they are cute, cool and look so nifty! The perfect match between a scary Halloween pumpkin, a black cat and a vampire!
Our Halloween gift box tutorial is so easy that even older kids can attempt them – especially if you pre-cut the template and have the face pieces ready to go. Click here to grab our full tutorial.
3. DIY Cricut Halloween Paper Lantern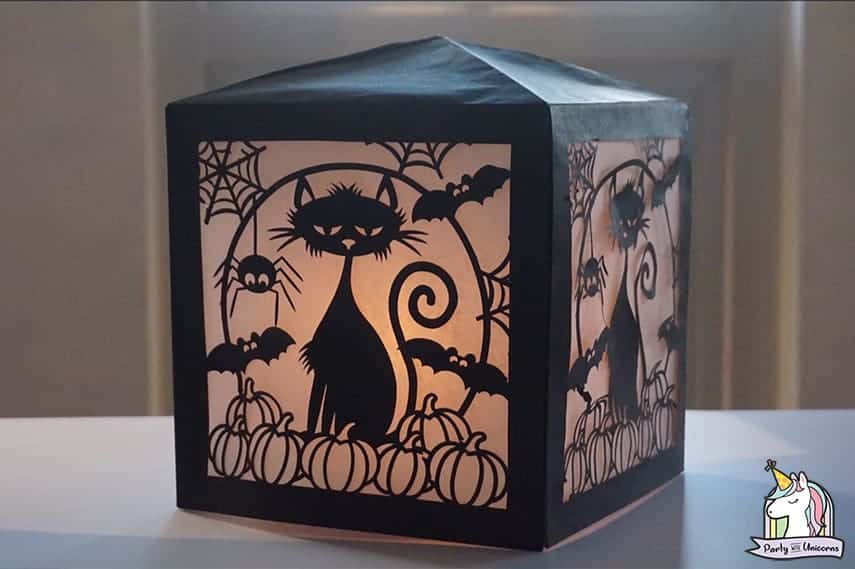 Nothing is more eerie than a softly glowing lantern on Halloween! Fire up your Cricut machine and use the free template to create a spooky lantern for your own haunted house this season. Grab the full tutorial from Party with Unicorns here.
4. DIY "You're Creeping MEOWT" Halloween Vinyl Pillow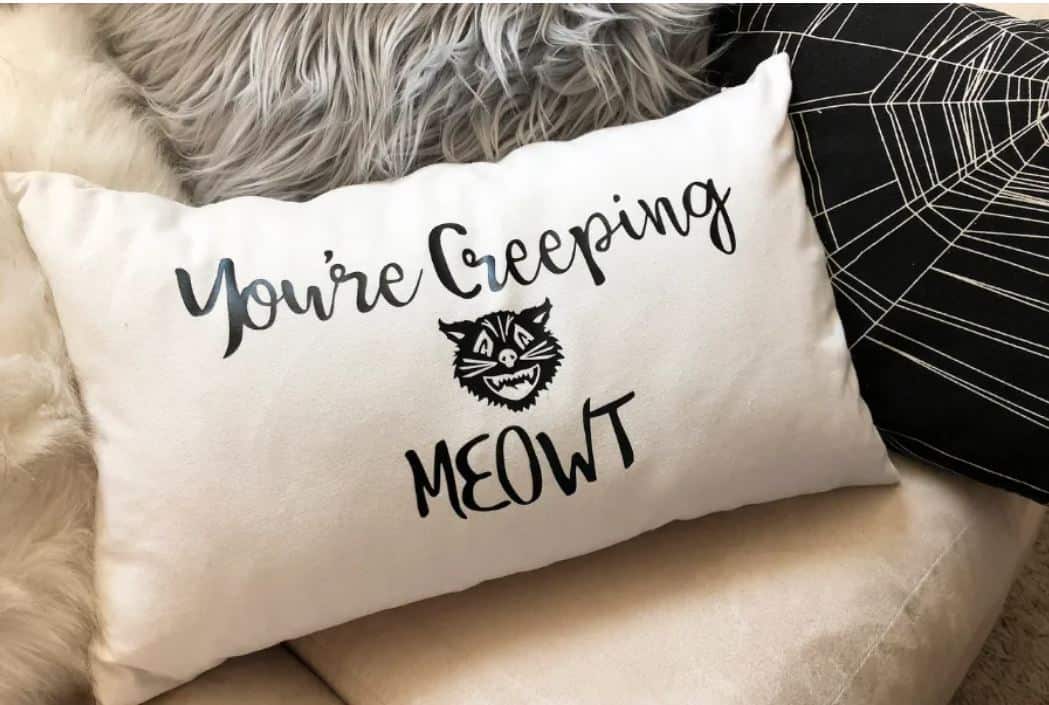 If you're a crazy cat lady (or know one!), this hilariously fun pillow craft will be a great way to showcase your love for this furry little feline. Display at Halloween for a fun conversation starter! Hop over to Michelle's Party Plan It to find the tutorial.
5. DIY Party Halloween Lollipop Gift Favor Craft Tutorial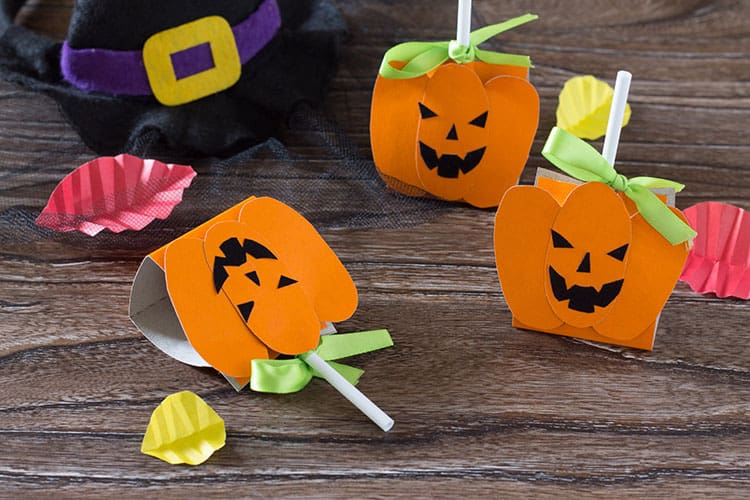 Halloween is such a fun time of the year! And we all know how much kids love going trick-or-treating!
This year we wanted to whip up a tutorial for you guys to show you how you can take a cheap bag of lollipops and elevate them to a really cool Halloween treat. Click here to find the tutorial on our blog.
6. Creepy Halloween Spider Vases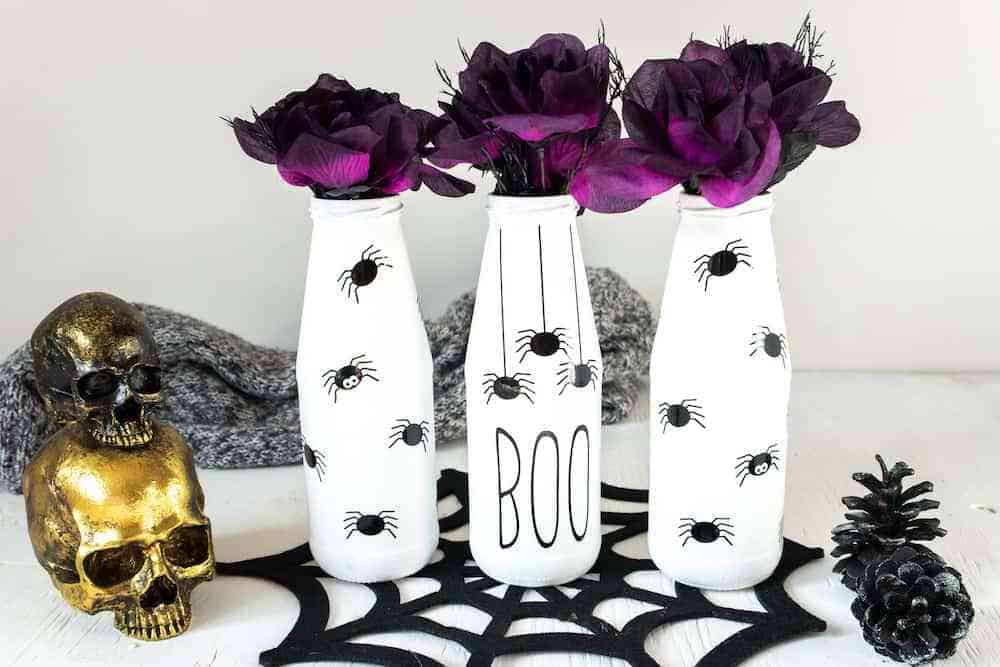 Decorating for Halloween is such a fun activity! This year, why not make these spellbinding spider vases!? They're easy to make and will create a festive atmosphere in your home. Click here for the tutorial.
7. Cricut Halloween Chalkboard Countdown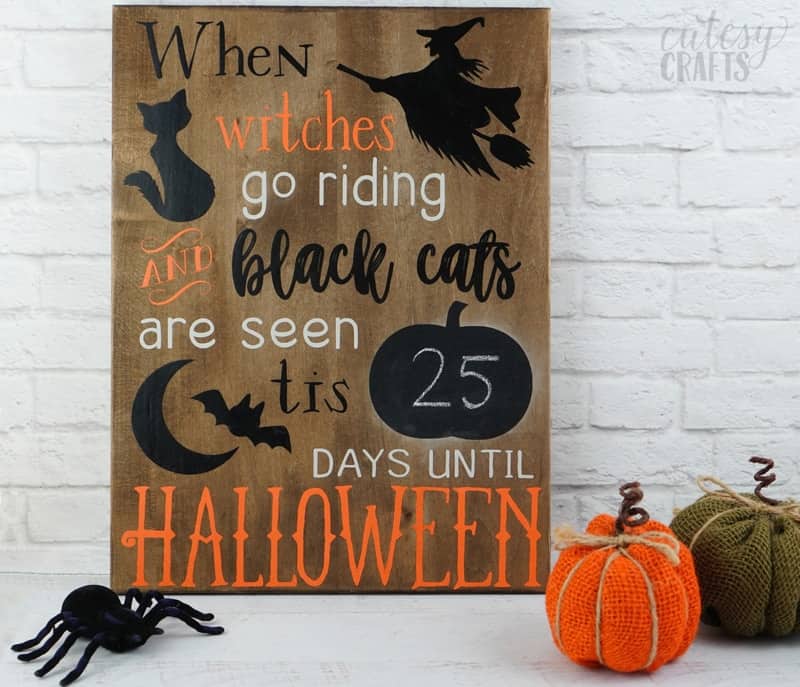 If you can hardly wait for this magical holiday, you'll love this super cute Halloween chalkboard countdown! It only requires a few simple materials to make, too! Grab the full list of materials and step by step tutorial from Cutesy Crafts.
8. DIY Halloween Garland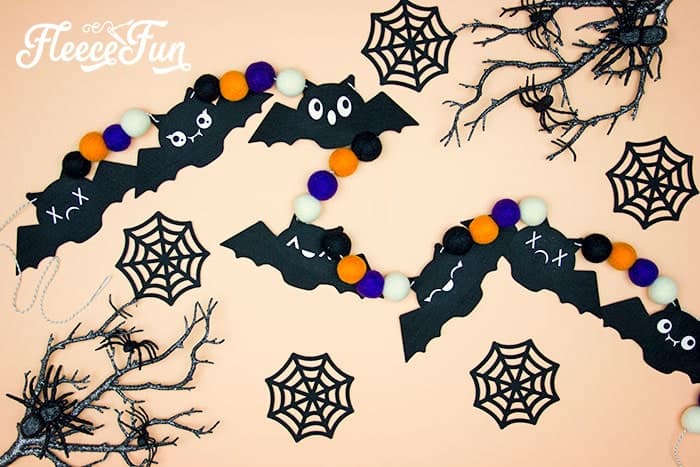 This adorable bat Halloween garland is a great decoration for doorways, over fireplace mantles, and in classrooms! Here is the tutorial.
9. Creepy Halloween Beware Sign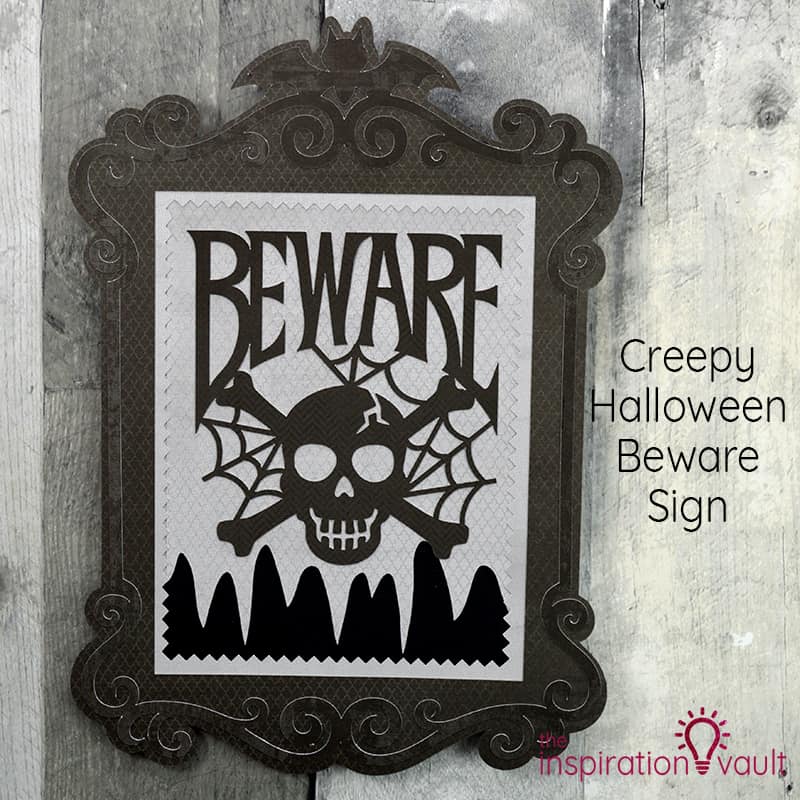 Ward off bad spirits on All Hallow's Eve with this gruesome "BEWARE" sign. Use dark colors for a sinister vibe, and brighter colors for a Dia De Los Muertos vibe! Grab the tutorial here.
10. Personalized Trick or Treat Bags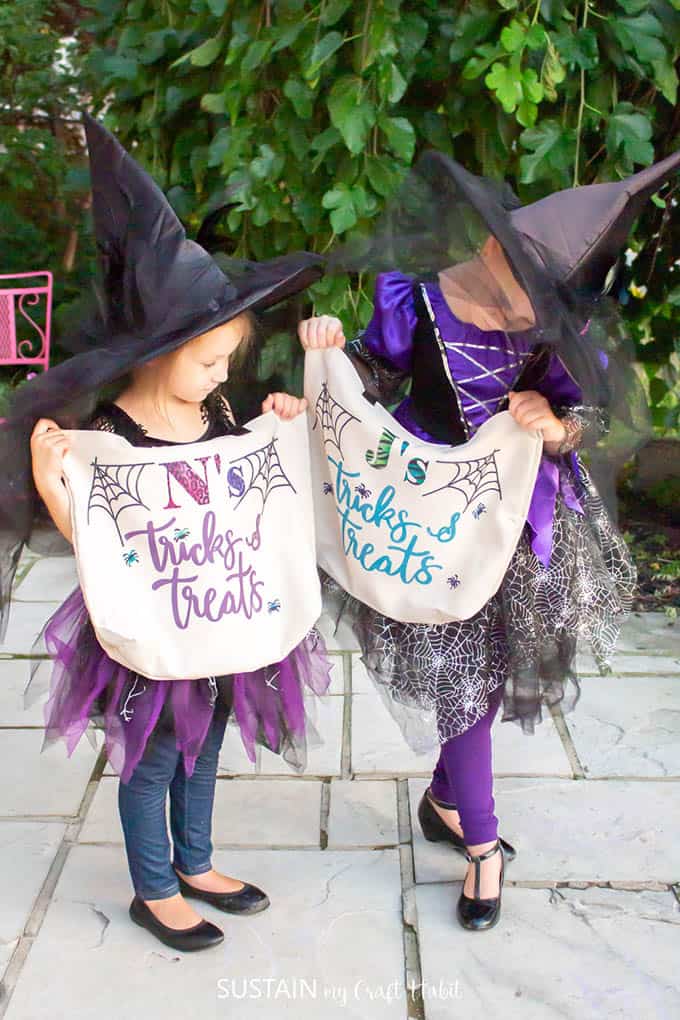 Instead of using empty pillowcases to trick-or-treat, whip together these absolutely enchanting trick-or-treat bags for your little goblins!
They'll love showing off their fun bags to the neighborhood! Learn how to create these bags here.
---
11. Halloween Glitter Wine Glasses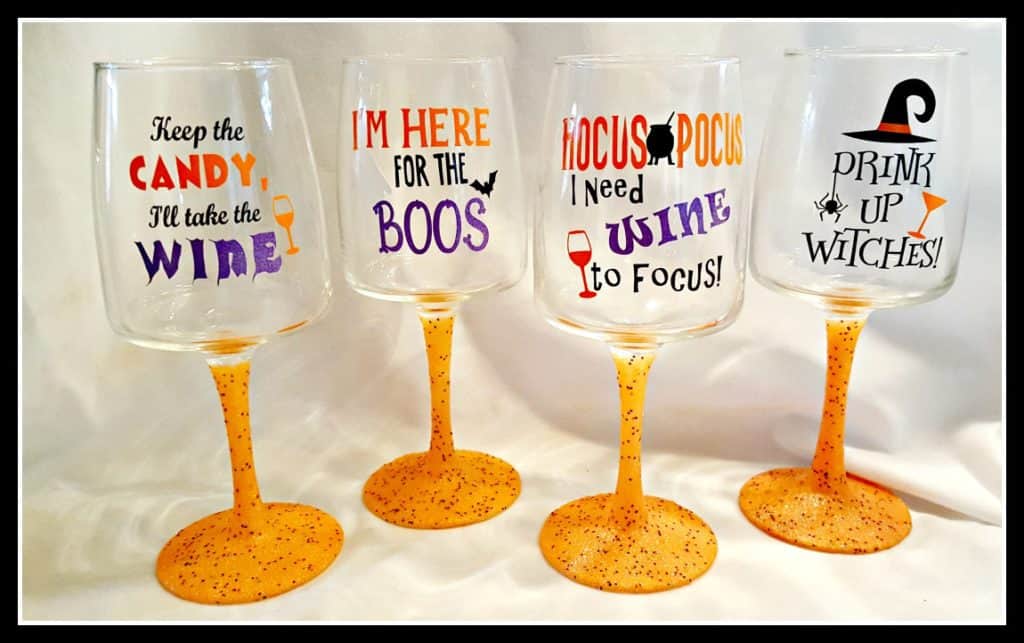 Having a "ghouls night in" with your favorite witches? This Halloween wine glass tutorial will be sure to delight your guests and will garner many fun cackles as you make them!
---
12. DIY Halloween Candles Using Vinyl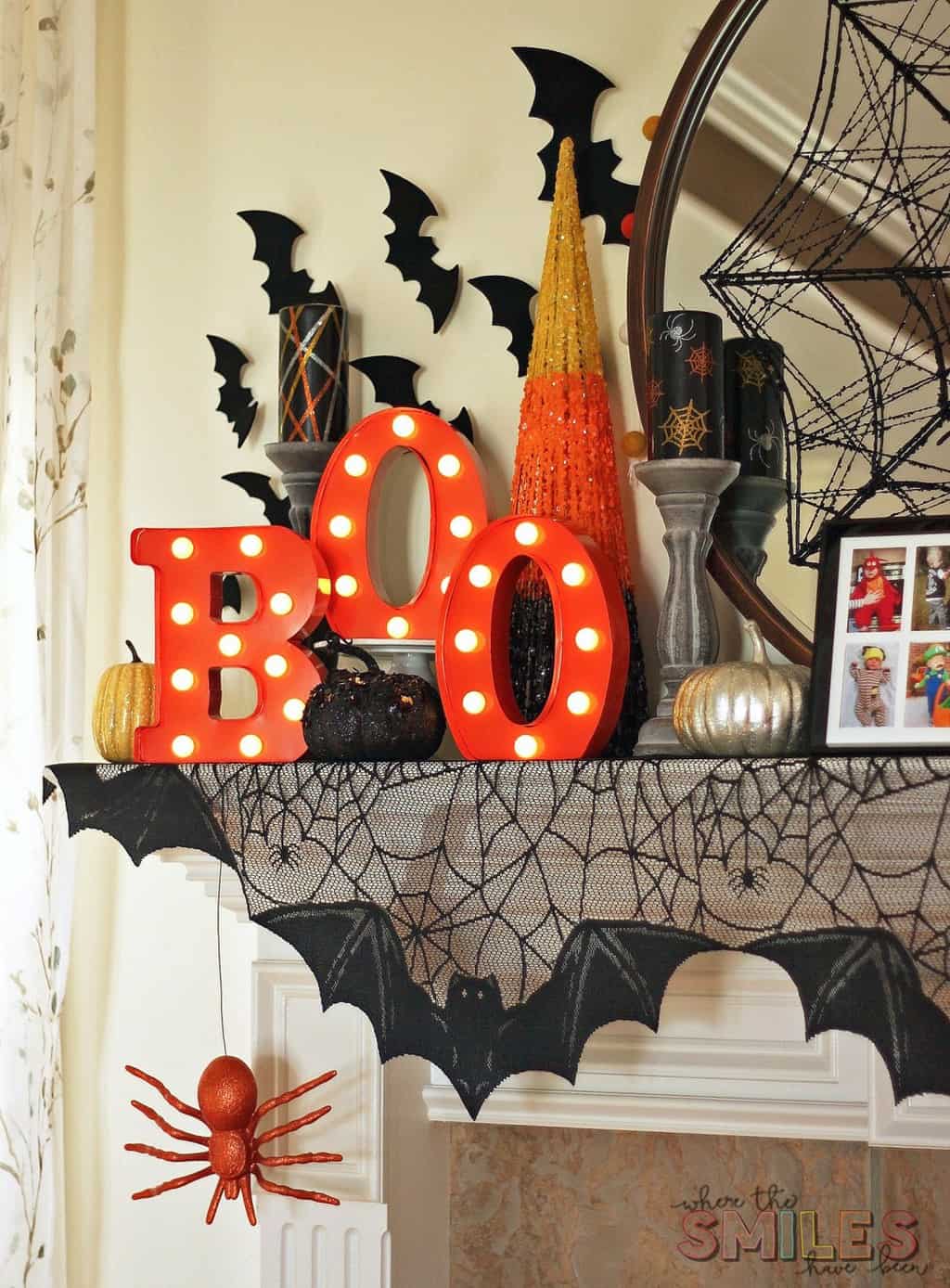 Set the mood with these DIY Halloween decorated candles. Using just a bit of vinyl, you can create these ghastly-yet-gorgeous candles in no time! Here is the full tutorial for you.
13. Front Porch BOO Sign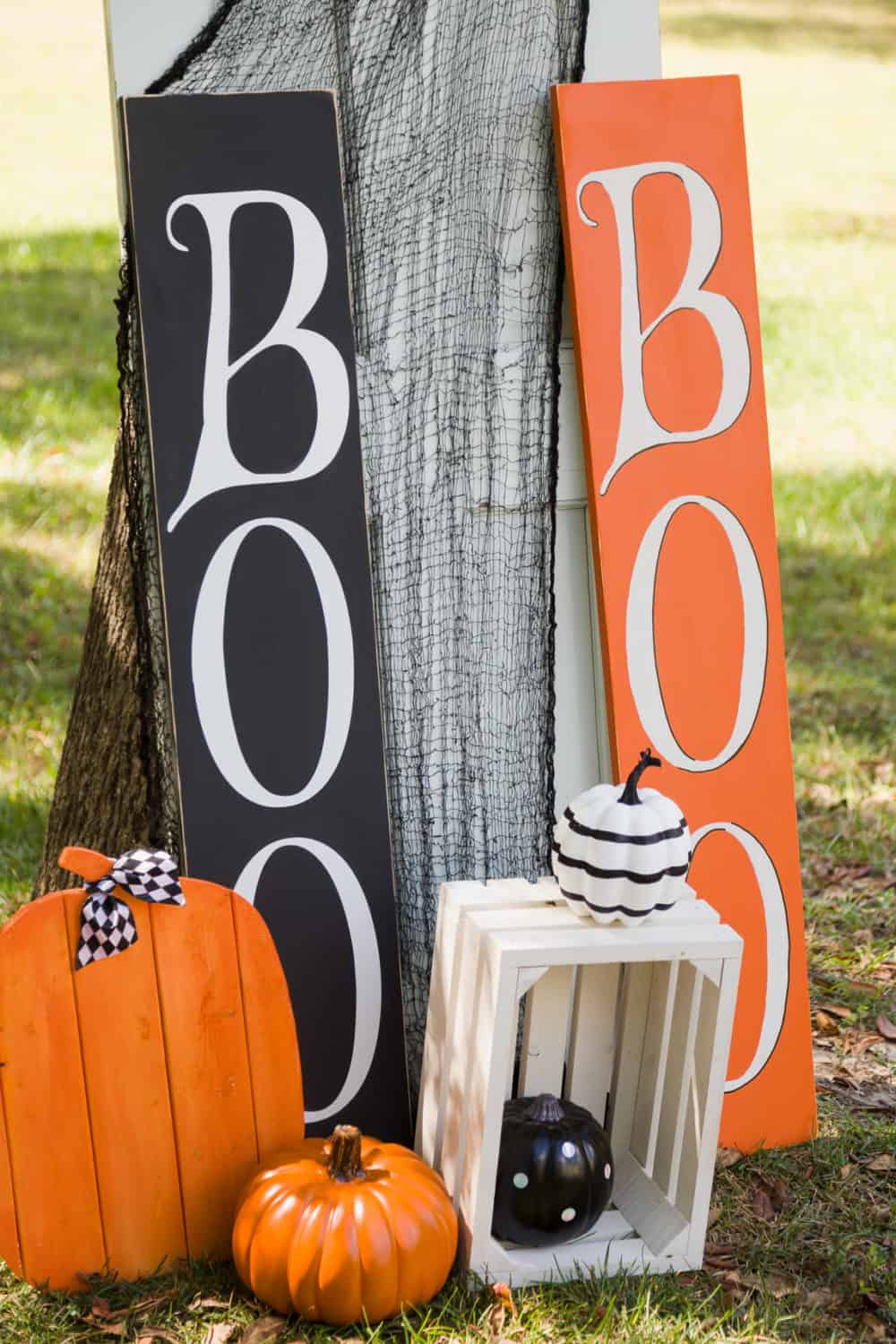 For some truly boo-tiful outdoor decor, create these festive Boo signs for your front porch. Place them near your glowing jack-o-lanterns for a frightfully cute scene. Click here to find out how to make these Cricut Halloween signs.
14. DIY Halloween Home Decor Trick or Treat Pumpkins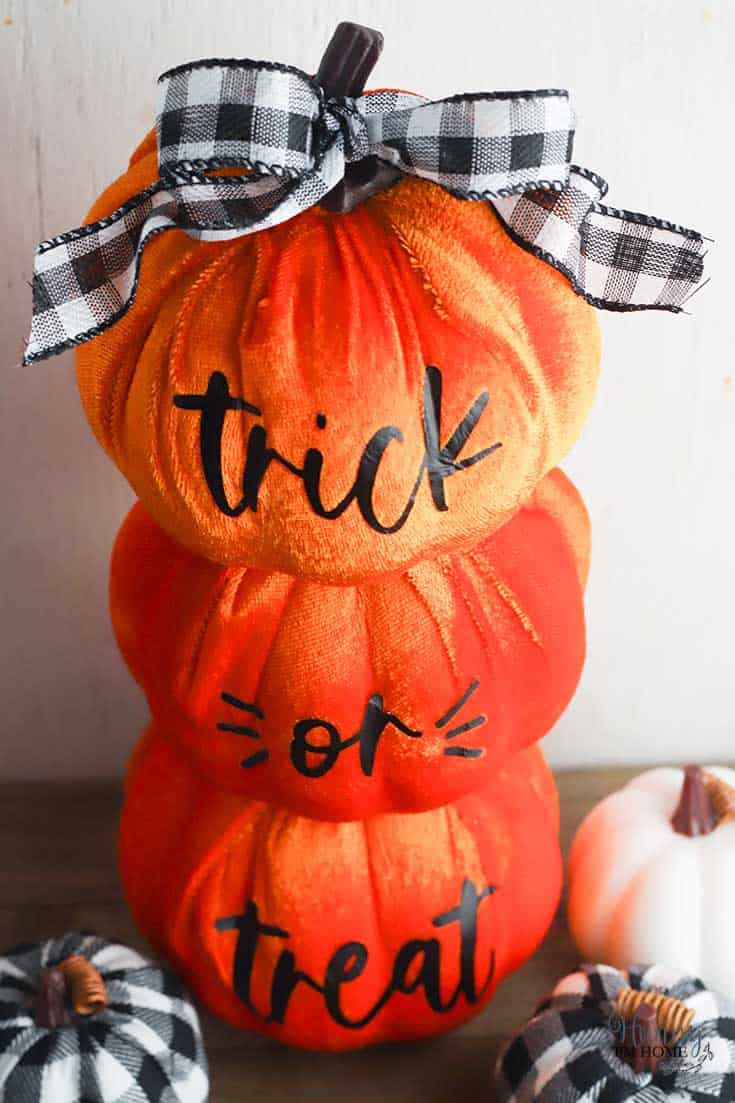 We are completely enchanted with this oh-so-easy tutorial for "trick-or-treat" velvet pumpkins. Don't forget to top them with a big spooky bow! Learn how to create these cute pumpkins here.
15. DIY Halloween Table Runner
Your party guests will be howling with delight over this magical Halloween table runner. Bonus: you don't have to be a super-sewer to do it, it's extra easy! Here is the step by step guide.
16. Spooky Tree Halloween Wreath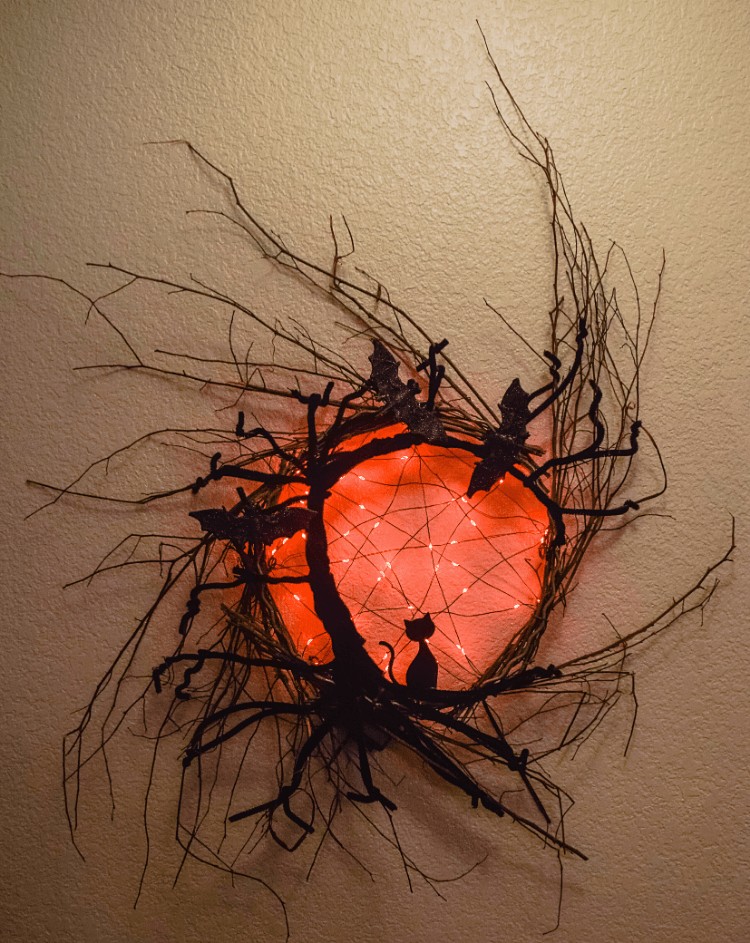 This spine-chilling, gorgeous DIY Halloween tree wreath is made even more charming with some small fairy lights which give it a magical, mysterious glow. So cool right? Click here to read the tutorial.
17. Maple Leaf Ghost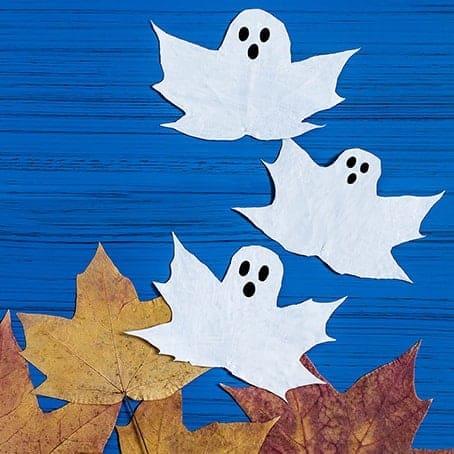 This is a great craft to make with the kids because even if you do not have a Cricut machine you can do this! Go on a hunt for maple leaves and you are all set or search for a maple leaf design that you can cut with your Cricut cutting machine! Have a look at the tutorial over on our blog!
And that brings us to the end of our awesome collection of Cricut Halloween Projects.
So which Halloween craft(s) will you be making this year?
We love them all so much, we just can't decide! But no matter which one(s) you go with, they're sure to make your Halloween a monstrously good time!