Fathers day is right around the corner, folks! Do you want to make your dad feel like the most loved dad in the world? Then whip up one of these amazing handmade gifts!
Here is a list of the top 6 Father's Day Cricut ideas. They'll be sure to put a big smile on his face!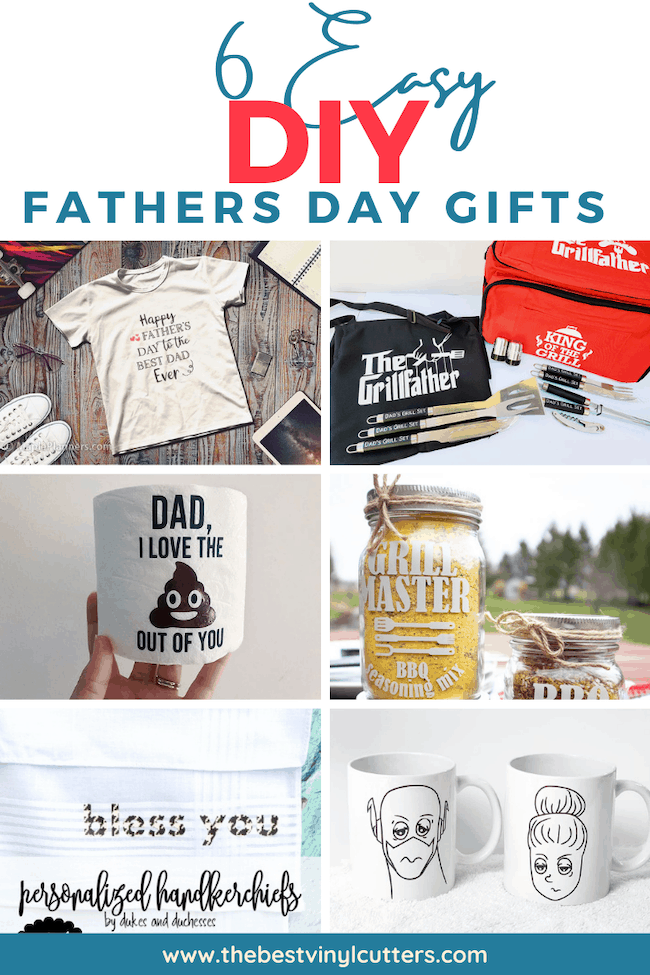 6 DIY Father's Day Cricut Ideas
Below you will find 6 awesome Cricut Father's Day gift ideas from some of our favorite craft bloggers. These are great Cricut Father's Day gift idea projects that you can whip up with the Cricut Explore Air 2, Cricut Maker, or Cricut Joy.
If you don't own a Cricut Machine, here is our blog post that will help you: What is the newest Cricut?
1. Is Your Dad the Ultimate Grillmaster?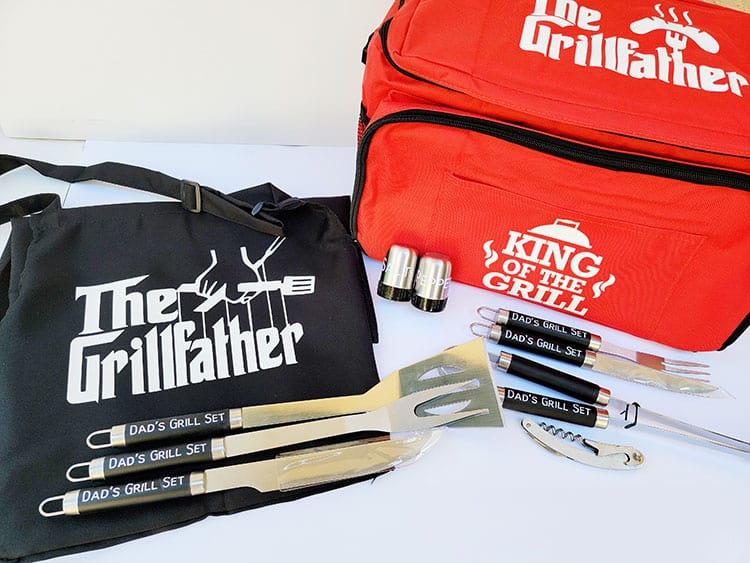 Why not give that awesome Grillmaster the ultimate Father's Day gift with this personalized Cricut gift for him that consists of grill utensils, an apron, a grill bag, and a cooler bag.
You can check out the full step-by-step tutorial by hopping over to our blog. You can also download the 3 free SVG files so you can recreate this awesome gift for dad with complete ease!
2. Add Some Spice to Dad's Grill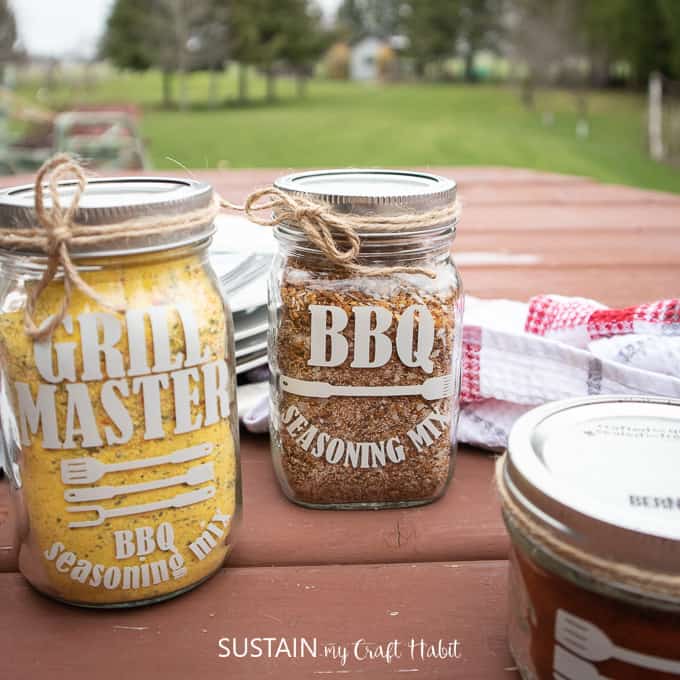 If there's one place you can trust a Dad to be, it's outside at the grill! These DIY barbeque seasoning mix jars will help to uphold his title of Grill Master! Check out how to make this spicy gift by heading over to Sustain My Craft Habit by Sonja and Jane.
3. Make Dad Crack-Up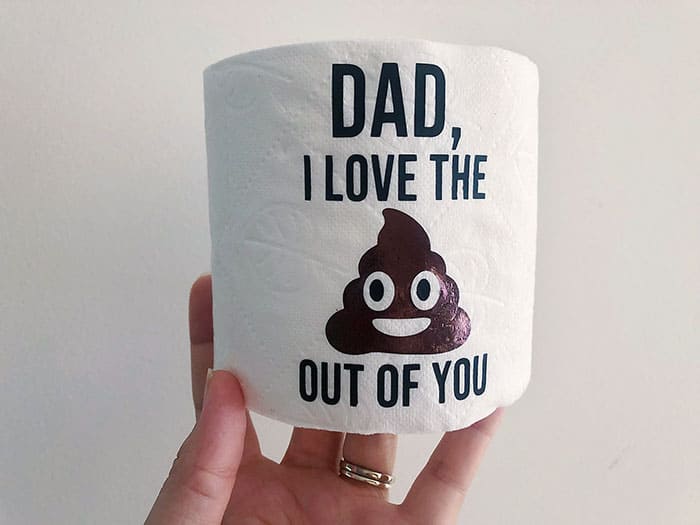 We're cracking up over how funny this toilet roll is! It's totally a "dad humor" gift! Whip up this quick and easy Cricut idea for dad which is sure to get him laughing! You can see how we created this funny Cricut gift for him by hopping over to our blog.
4. For the "Cuppa Joe" Lover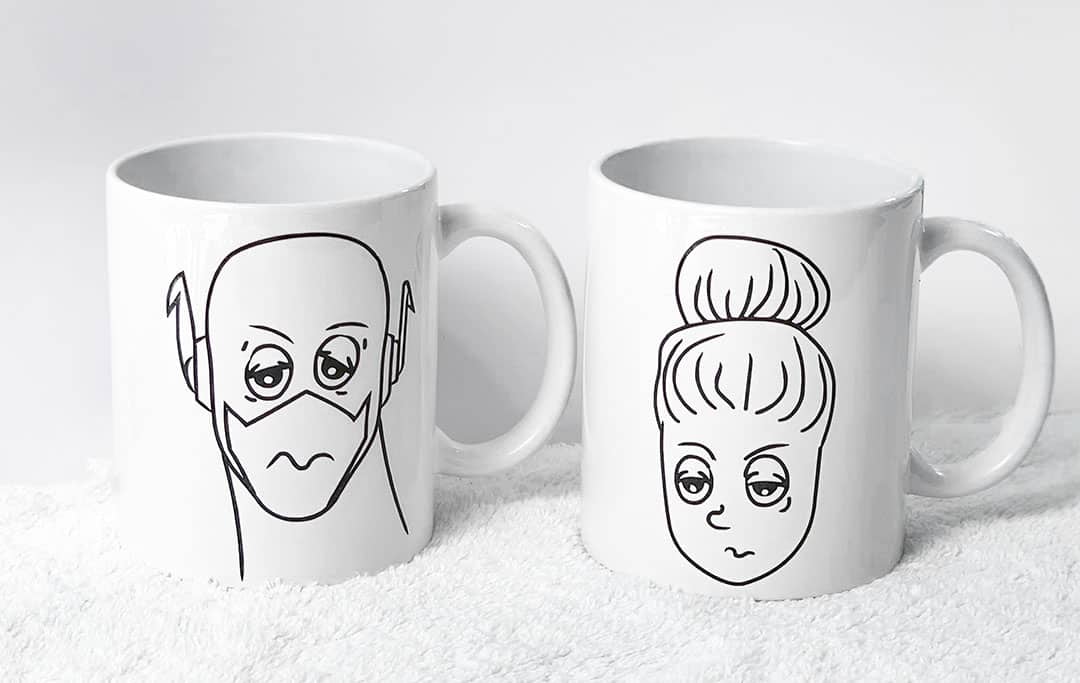 Does your Pop enjoy a good cup o' coffee in the morning? He'll love picking out his new favorite mug, handmade by you! The Hungarican Journey shares how they created these Cricut Father's Day mug ideas so you can make sure dad gets his favorite hot drink this Father's Day made by his favorite person!
5. Let Everyone Know That He Is The Best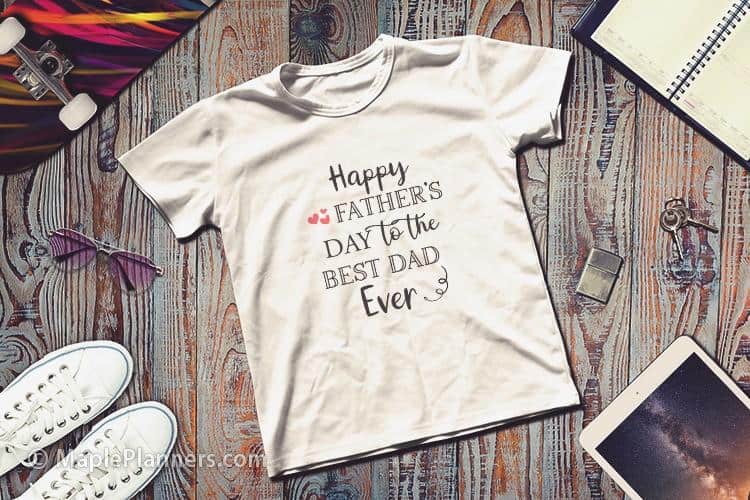 Show your Daddio how much he means to you with these cool Cricut Father's Day shirt ideas. Once you create this tee for the Best Dad ever he gains all bragging rights when wearing it! Head over to Mapleplanners to see how they made theirs with this easy-to-follow tutorial.
You can even download the SVG file for free!
6. When Dad Has It All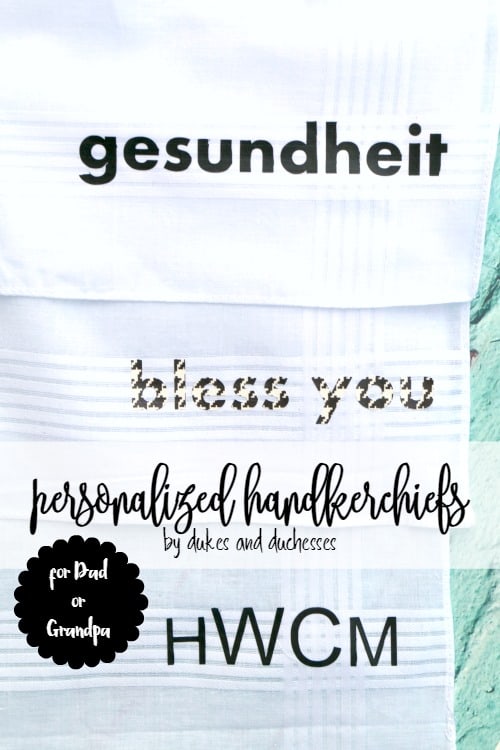 Just thinking of what to give Dad each year can be stressful, especially for the man who has it all! Randi, from The Duke and Duchess whips up some personalized handkerchiefs. You can create these in all different colors which make great Cricut Father's Day gifts for the Dads that have all they need or want!
We guarantee your dad would love any one of the items on this gift list. But secretly, the best gift is having you as their kiddo!
And there you have our guide full of awesome Cricut Father's Day ideas which are sure to make Dad feel special. We would love to know which of these crafts you might like to try out. Please leave us a comment below and tell us all about it!
Want a Father's Day Cricut Mug with Infusible Ink, check out our step by step tutorial to make this perfect gift for dad!