If you use a vinyl cutting machine you will know that there are many different brands and options of Heat Transfer Vinyl that you can buy!
Sounds great, right?
With so much choice you would think it would be easy to decide which one to use, but choosing the right vinyl for you and your project is more than just the color, look or feel.
You need to make sure you are using the correct type of vinyl for your fabric type and trying to understand which is the one for you can become a bit much.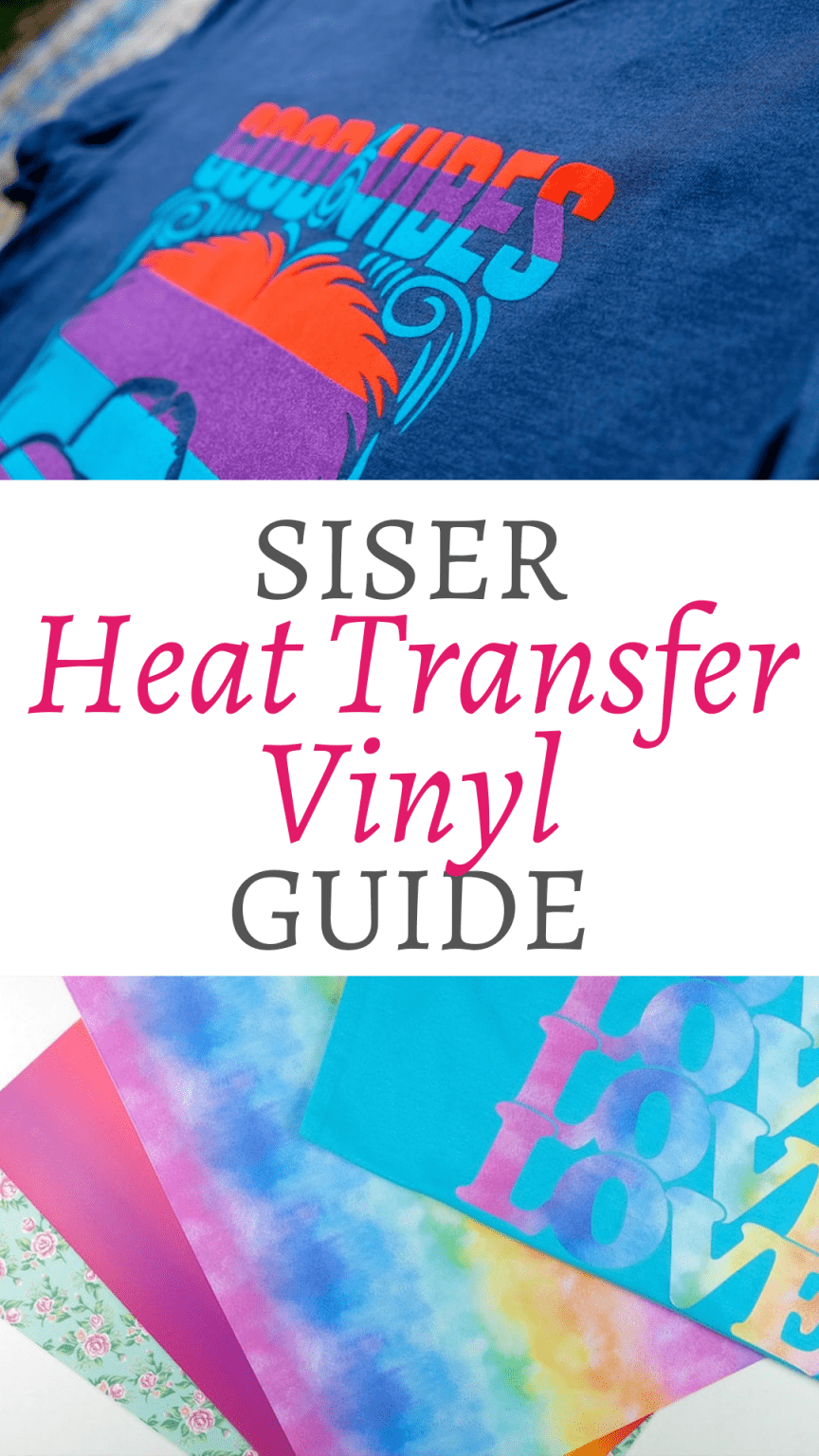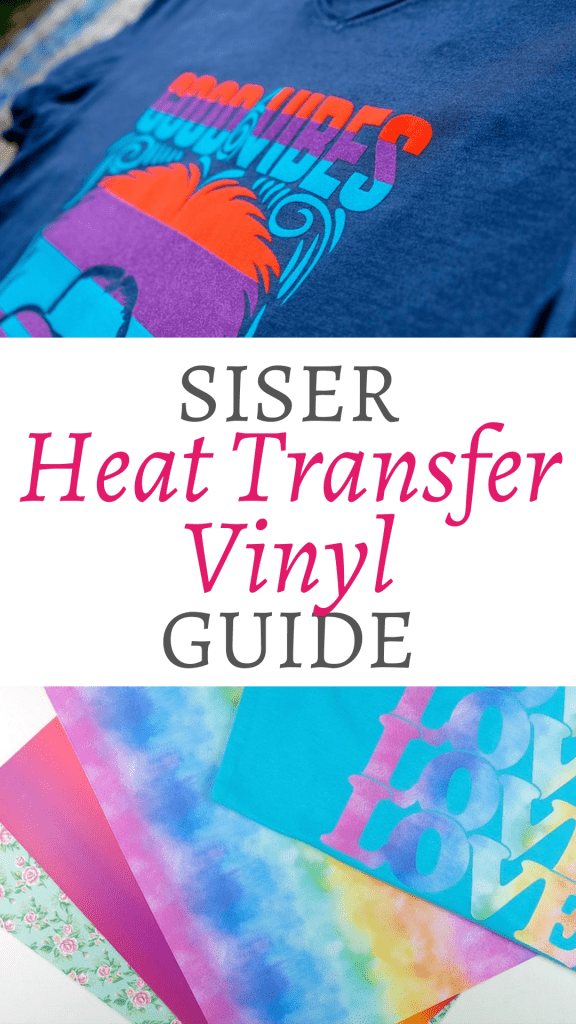 In this post, we will look at one of our most favorite brands of HTV to work with, Siser Heat Transfer Vinyl. We will share with you the different types of HTV Siser and when to use them to help you decide which is best for you.
More About Siser the Brand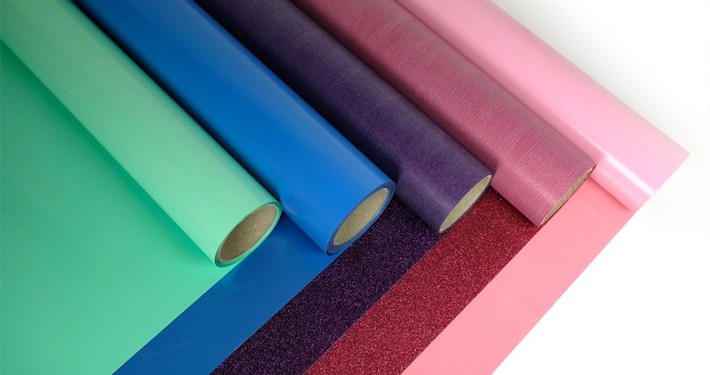 One brand of vinyl that we love to use is the Siser brand. We find it so easy to use as it cuts extremely well and also is super easy to weed compared to other brands of HTV.
The Siser brand of HTV is also slightly thinner which is great for those who do not have a heat press at home and will use a household iron.
Due to the thinner material, most of the Siser brand can be applied at low temperatures and with little pressure – which makes it perfect for iron application!
We also just love that Siser offers so much variety so you are sure to find an HTV that is suitable for the project you have in mind.
The other great fact that we love about this brand is that you can buy it in sheets or rolls, so you can always purchase just what you need in a sheet rather than having to buy a large roll and ending up with too much for a small project.
If you want to look at other HTV brands on the market as well as understand what is HTV you can read our post where we explain it all and share the 10 best HTV brands.
Types of Siser Heat Transfer Vinyl
Let's take a look at the different types of HTV that Siser offer and the variations they have for each type.
There are 14 different types of Heat Transfer Vinyl that Siser offer:
EasyWeed
PS Range
Easy Patterns
Brick
Holographic
Glitter
Sparkle
Stripflock
Thermoflex
Reflex
Videoflex
HS Foil
Hi-5
Vernice
We will look at each of these and their specific uses.
Siser EasyWeed Heat Transfer Vinyl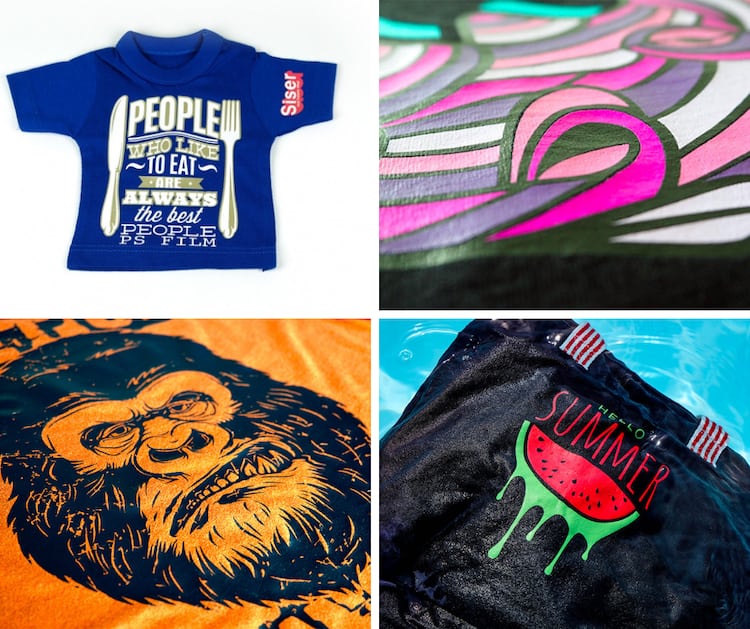 EasyWeed by Siser is easy to cut, weed, and apply. Available in 11 different varieties there is something for everyone with a huge selection of colors.
This is a great option for people just starting out or for classic designs. It's also extremely durable in the wash and most of the range is perfect for layering of designs. It is great for items like t-shirts, tote bags, and other garments.
Siser EasyWeed comes in a few different varieties to suit the fabric type that you will be using it for. Make sure to purchase the correct one to ensure the best adherence to your fabric and project.
1. PS Film EasyWeed: It has a soft, thin finish. It can be hot and cold peel, it can be applied in a one-second press which makes it great for projects that need layering of HTV for the final design. Available in 65 different colors.
2. PS Film EasyWeed Extra: This is the go-to HTV when you want to add a design to a more tricky textile such as nylon, leather, and light silicon treated garments (K-ways, sports bags, umbrellas). Available in 32 different colors and works well when layering.
3. PS EasyWeed Electric: HTV material with an electric or pearlescent effect and finish. Great for layered designs and available in 21 different colors.
4. PS EasyWeed Stretch: This HTV from Siser is the best for elastic fabrics as it stretches rebounds (returns) to its original shape and size so it is perfect for athletic or sportswear. Available in 22 color options.
5. PS EasyWeed Sub Block: If you add HTV to your sublimation printing projects then this is the one for you! It blocks the sublimation dye or ink from being absorbed into the HTV so it will not cause any discoloration if you apply it afterward. Available in 8 different colors.
6. EasyWeed Foil: A foil effect HTV that is easy to weed and works well with cottons and poly cotton blends, like t-shirts, baby onesies, tote bags, cosmetic bags, or stationery bags. Available in silver and gold.
7. PS EasyWeed Adhesive: If you want to add foil effects to your designs using the Siser HS Foil then you will need to purchase the EasyWeed Adhesive.
Siser PS Range
The Siser PS range has similar properties to the EasyWeed range in that it is easy to weed and cut and can be applied to similar fabrics like cotton and poly cotton.
You can get 4 different variations in this range with a variety of colors in each.
1. PS Metallic: A HTV that has a metallic finish which makes it unsuitable for layering of designs. Available in 2 colors, silver, and gold.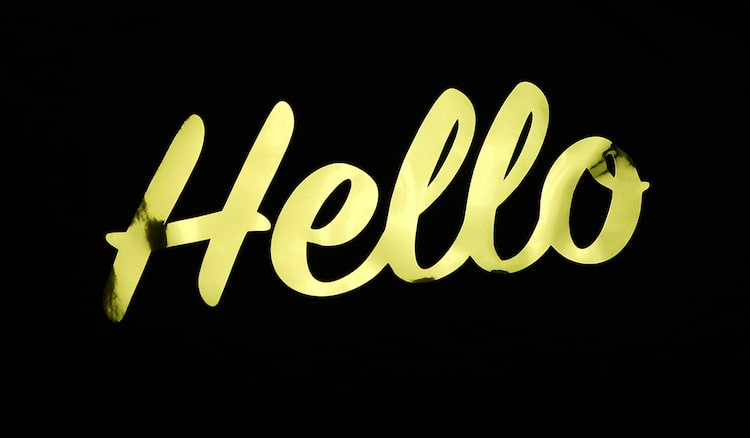 2. PS Lumen: During the day this is a white heat transfer vinyl but switch off the lights and it glows in the dark!
This makes it ideal for decorating costumes, holiday t-shirts, or any garment that you want to add a cool effect to!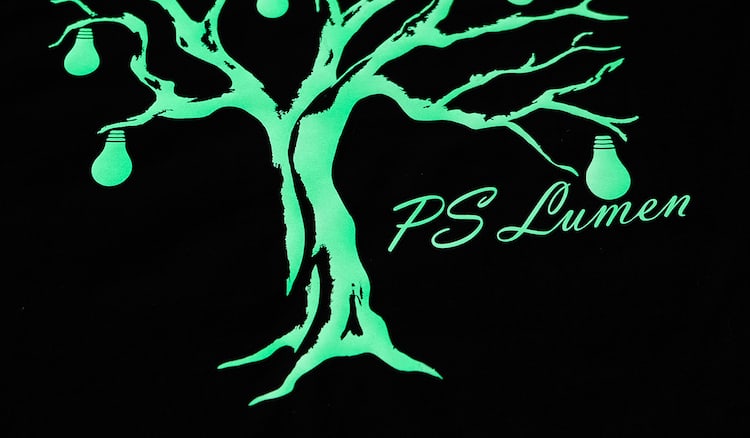 3. PS Perfor: This is a great material to use if you want to add a special effect to your design. It has "holes" or circular perforations for the special effect and is great for layering on designs or even using it on its own.
Available in 5 different colors.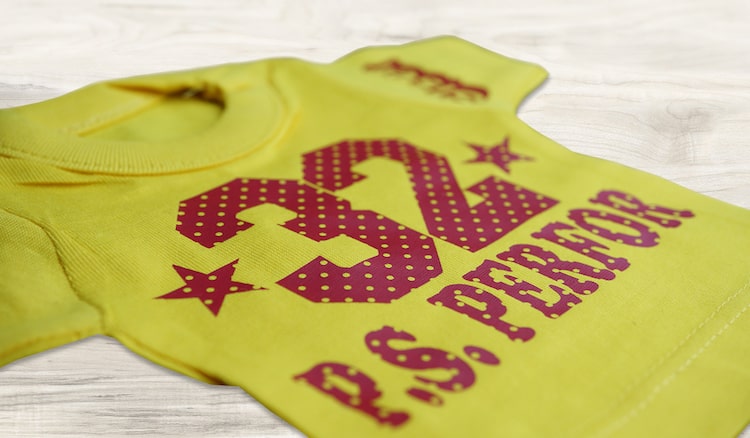 4. PS Soft: A super thin and soft material that is great when wanting to add details to stretchy fabrics like a wide elasticated waistband or even leggings.
Despite the ultrathin, soft, and lightweight feel it is still easy to weed and cut and comes in 7 different colors.
Siser EasyPatterns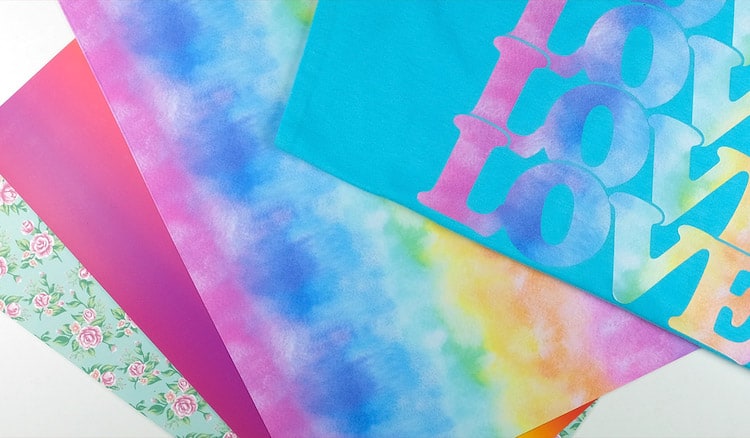 These are re-printed designs that are available in 10 awesome patterns. It is easy to work with as is easy to cut and weed. It is great to use when you want to have a patterned design by itself or added to a multi-layered design.
Especially great if you do not use a sublimation print or printable HTV. Great for t-shirts, plain cushions, bags, or even plain canvases.
Siser Brick & Brick 600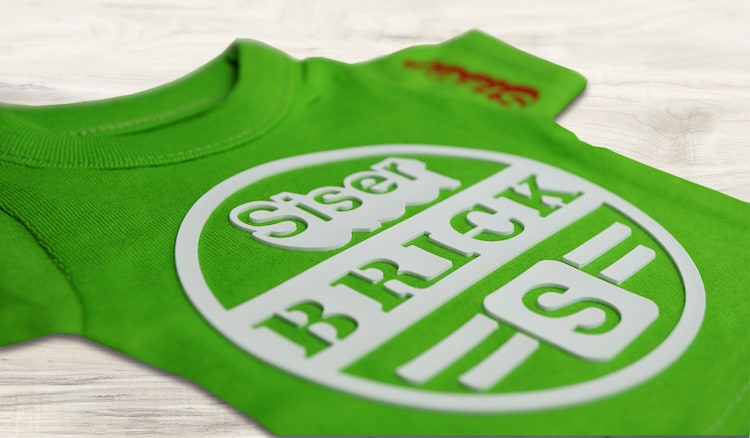 I love this material. It is a very thick HTV which adds such great dimension to designs. Despite the thickness of the material, it is still easy to cut, weed and apply. Works great on t-shirts, caps, and bags.
The Brick range comes in Brick Matt (12 colors) and Brick Glossy (6 colors). Brick 600 comes in 7 different colors.
Siser Holographic Heat Transfer Vinyl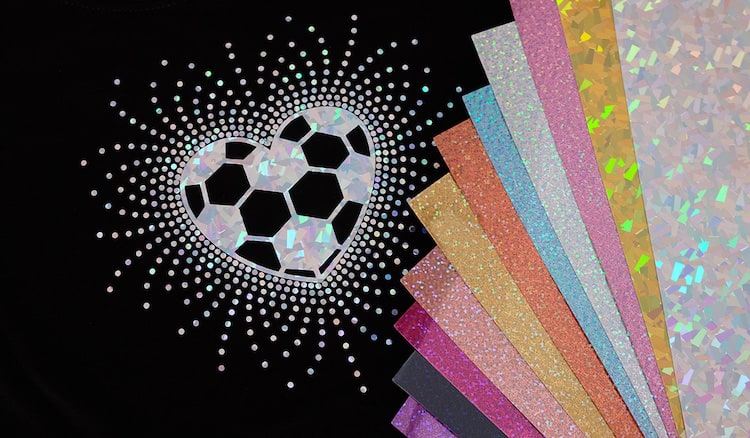 The Siser Holographic is one of the most beautiful HTV's available. The material has small color-changing chips for the holographic effect.
It is available in 21 unique shades and finishes including 2 translucent colors giving the end product different finishes depending on the color fabric it is applied to.
Use it on its own or add an extra wow factor to an offset using it as the top layer in your design.
Siser Glitter
The Glitter heat transfer vinyl from Siser is thicker than the EasyWeed HTV. It can easily be applied to fabric with an iron or a press.
You use this HTV for layering however I would recommend that this is used as the top layer or infill in your design as it does not work well when layering other HTV on top of it.
It comes in 48 different colors.
Siser Sparkle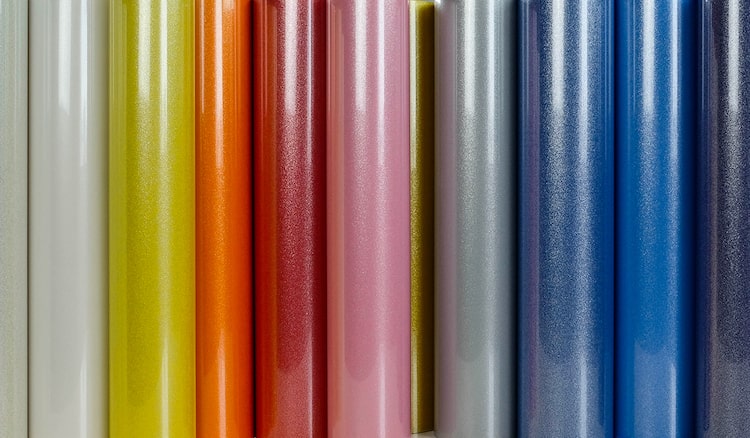 This material from Siser is a brilliant way to transform plain items into glitzy treasures! This gleaming vinyl has a smooth but sparkly finish and it can be applied onto cotton and polyester.
It is available in 15 colors and is perfect for layering.
Siser StripFlock Pro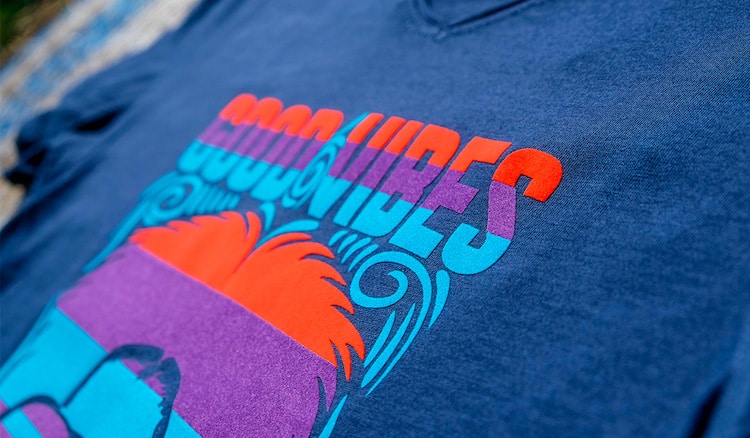 The StripFlock Pro series from Siser HTVs is a fabulous alternative to embroidered merchandise. I love using this material as it provides a textured, velvet, or suede-like touch to designs giving the end product a very professional feel and look.
You can layer this material so is great when wanting to create multi-colored designs. It works great on caps, bags, t-shirts and so much more! It comes in 24 different colors.
Siser Thermoflex 2000 & Plus
This range of HTV from Siser has a highly reflective finish making it the go-to material to use on work-wear and safety clothing. The finish ensures incredible illumination in even the darkest of situations.
It can also withstand high temperatures when washing. Only available in one reflective silver color.
Siser Reflex
The reflex range comes in silver and color (8 different colors options for color).
Like the Thermoflex range, it can also be used on workwear and sports garments due to its highly reflective and luminescent properties.
It is easy to cut and weed, similar to the EasyWeed range.
Siser VideoFlex & VideoFlex PU
Similar to EasyWeed this material is popular for use on sport garments. Easy to cut and weed and is perfect for layered designs on garments.
VideoFlex is available in 20 different color options and VideoFlex PU has 15 different colors.
Siser HS Foil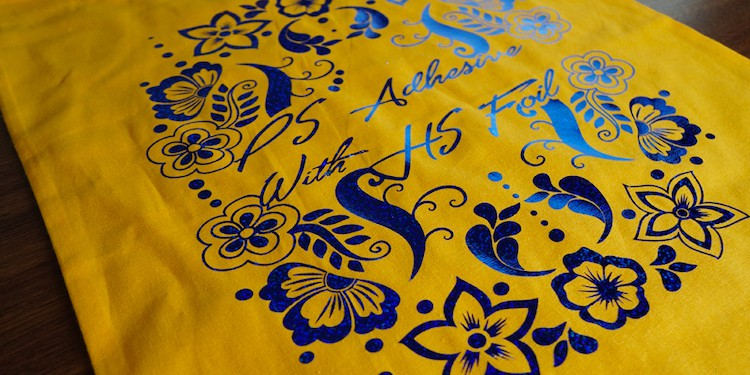 HS Foil is to be used with the Siser EasyWeed Adhesive, you simply press the HS Foil onto the EasyWeed Adhesive for a few seconds for it to adhere and achieve a holographic effect.
Siser HS Foil is available in 11 different finishes.
Siser Hi-5
The material is thin, elastic, soft, and blends well into the textiles. Designed to be used on polyester fabrics. It is to be applied at low temperatures and is available in 38 different color options.
Siser Vernice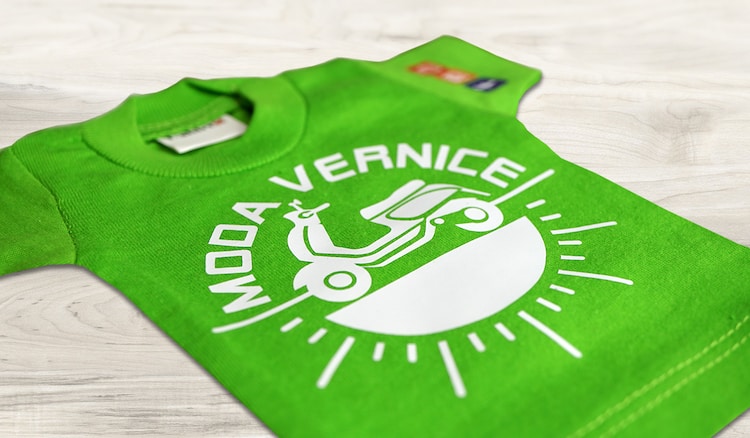 Similar to EasyWeed, this material is thin in nature, easy to weed and cut, and works well when layering. It is available in 3 color options.
---
As you can see, Siser Heat Transfer Vinyl brand comes in such an array of colors and variations that there is an option available for every project type.
We love this brand because it works well with a variety of fabric types, and depending on the application and use it withstands washing at various temperatures.
This is super important as it means that your design will not peel off the garment on the first wash compared to many other brands.
Have you used Siser HTV before? Which is your favorite type to use?