We always love a good sale! And Labor Day Weekend typically brings around a lovely selection of sales and discounts on craft goodies, such as vinyl cutters, heat press machines, tools, vinyl, and supplies.
We want you to enjoy this time with your family and to truly soak up some R&R over the long weekend, so we are doing your dirty work and scouting out all the best Labor Day craft deals so that you can find them all on this one single page.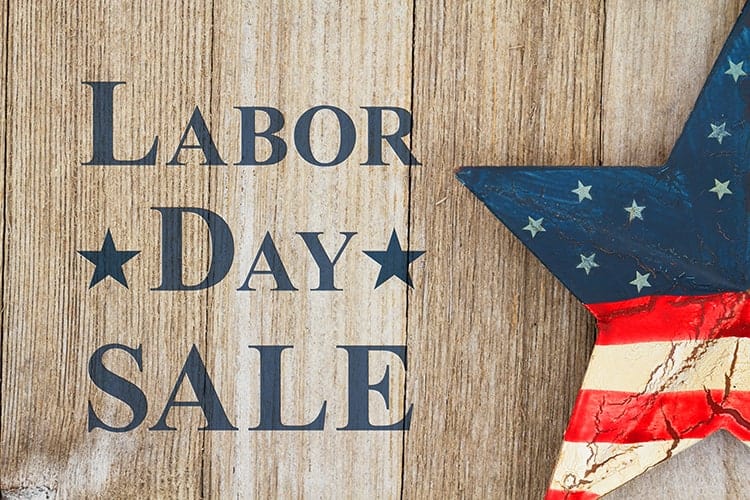 We love Labor Day, because it is a great mid-way point between the crazy spendings on Prime Day deals, and still far enough away from the popular Black Friday sales. So now is a good time to stock up and refresh your supply, so that you have everything you need till the much loved Black Friday craft deals come around.
When is Labor Day 2019?
Labor Day is happening on Monday the 2nd of September. However many retailers release their sales from Friday.
Best Labor Day Weekend Sales
We have managed to find a great selection of Labor Weekend deals from some of our favorite craft and heat press retailers. To make life easier for you, we have created this round-up post of the best deals.
1. Cricut Labor Day Sales (Valid to 9/3)

Cricut loves to have discounts and deals on a regular basis, but we always get excited about their Labour Day, Amazon Prime Day and Black Friday sales.
Starting today, through 9/3, save $30 on any color Cricut Maker, 40% off Cricut Materials, 20% off Cricut bulk materials, and Cricut Access exclusive members can enjoy 70% on our Spring Cleaning Window Cling Bundle.
Cricut.com is offering Free Economy Shipping on orders $100+. Use code SHIPAUG.
Here are Cricut's Labor Weekend deals:
__________________________
2. Silhouette Labor Day Sales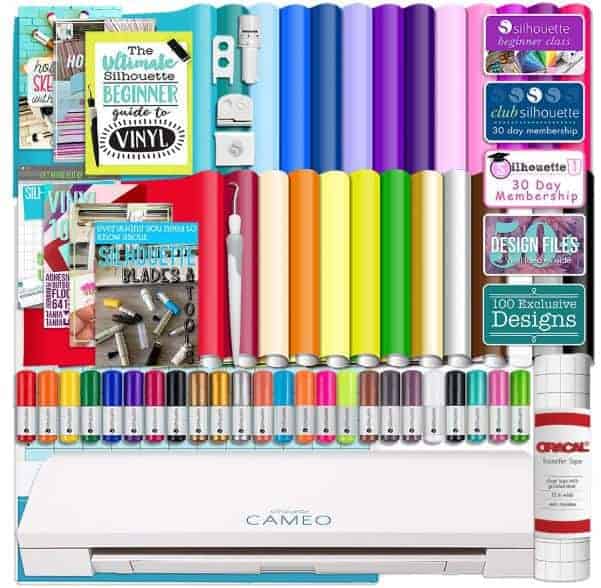 Silhouette's main outlet is called Swing Designs. And they are currently having crazy sales on their Silhouette Cameo 3 due to the new release of the Cameo 4 (which will be available for preorder from the 10th of September).
The Cameo 3 is still a brilliant machine – so if you want to snag it up for super cheap. Prices for the Cameo 3 cutter start as low as $179.99, whilst you can pick up a bundle full of awesome goodies for around $235. Check out all the fabulous Cameo 3 Labor Day Sales here.
Vinyl Labor Day Deals:
Silhouette Cameo 3 Labor Day Deals:
__________________________
3. Amazon Craft Labor Day Deals
Now, I know we all LOVE Amazon. Amazon always has so many fabulous sales on and I love that I can buy everything that I could possibly need in one shopping cart. Here are some of our favorite Amazon Labor Day Craft Deals.
Cutting Machine Labor Day Deals
The popular Cricut Explore Air 2 in for sale in a variety of colors

Grab the popular Silhouette Slate Grey Cameo 3 Craft Bundle before it disappears

Whilst you can get a Silhouette Cameo 3 for cheaper from Silhouette directly (see the price above), if you wish to grab one from Amazon, this one is currently a fabulous price!

Want to upgrade to the beautiful Cricut Maker cutter? This one is currently on sale.

After a smaller and cheaper cutter? The Sizzix cutters are great quality. Grab this one on sale

Or grab the popular Sizzix Tim Holtz Vagabond 2 cutter which is on sale as well

I haven't heard of this brand yet, but it has gotten some good reviews on Amazon and is currently priced really well if you wanted to try it out

Heat Press Machine Labor Day Deals
Grab the older style Cricut EasyPress for cheap

We have never used this small heat press, however it is on sale for incase anyone is interested. The PowerPress HPM-0000-PK in Pink

And all three of the new Cricut EasyPress 2 machines are on sale as well

If you are after a multi-press, this is a fabulous price for a great 5-in-1 heat press machine

Sewing Labor Day Deals
I just spotted this fabulous sewing machine table which is on sale for anyone interested

The Brother Sewing Machine XM2701 is currently on sale for a fabulous price

Grab the Singer 7258 100-Stitch Computerized Sewing Machine for a steal

The Singer Quantum Stylist 9960 Computerized Portable Sewing Machine is marked down by more than half price!

Another Singer machine for cheap! The Singer 7258 100-Stitch Computerized Sewing Machine is on sale!

__________________________
4. Sizzix Labor Day Deals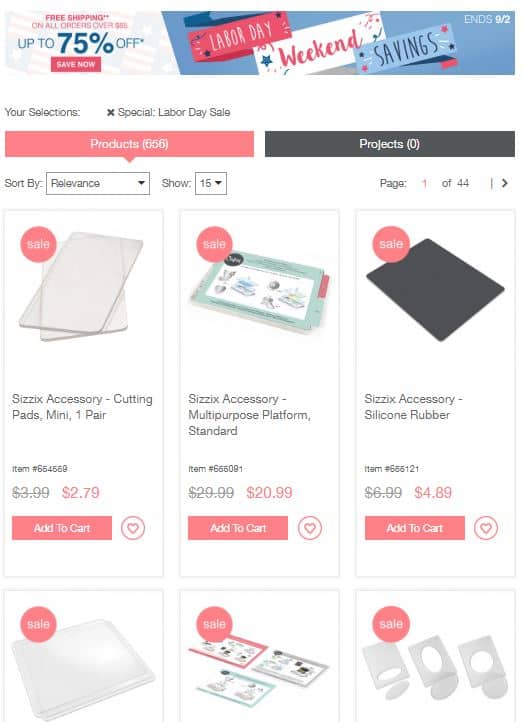 Sizzix has some fabulous products for those of you who enjoy cutting things such as vinyl decals, die cuts and more! What is even better is that they have an UP TO 75% off sale on for Labor Day this year! WHAT!?
Click here if you wish to pick up some fabulous goodies for cheap!
__________________________
5. Creative Live Labor Day Sales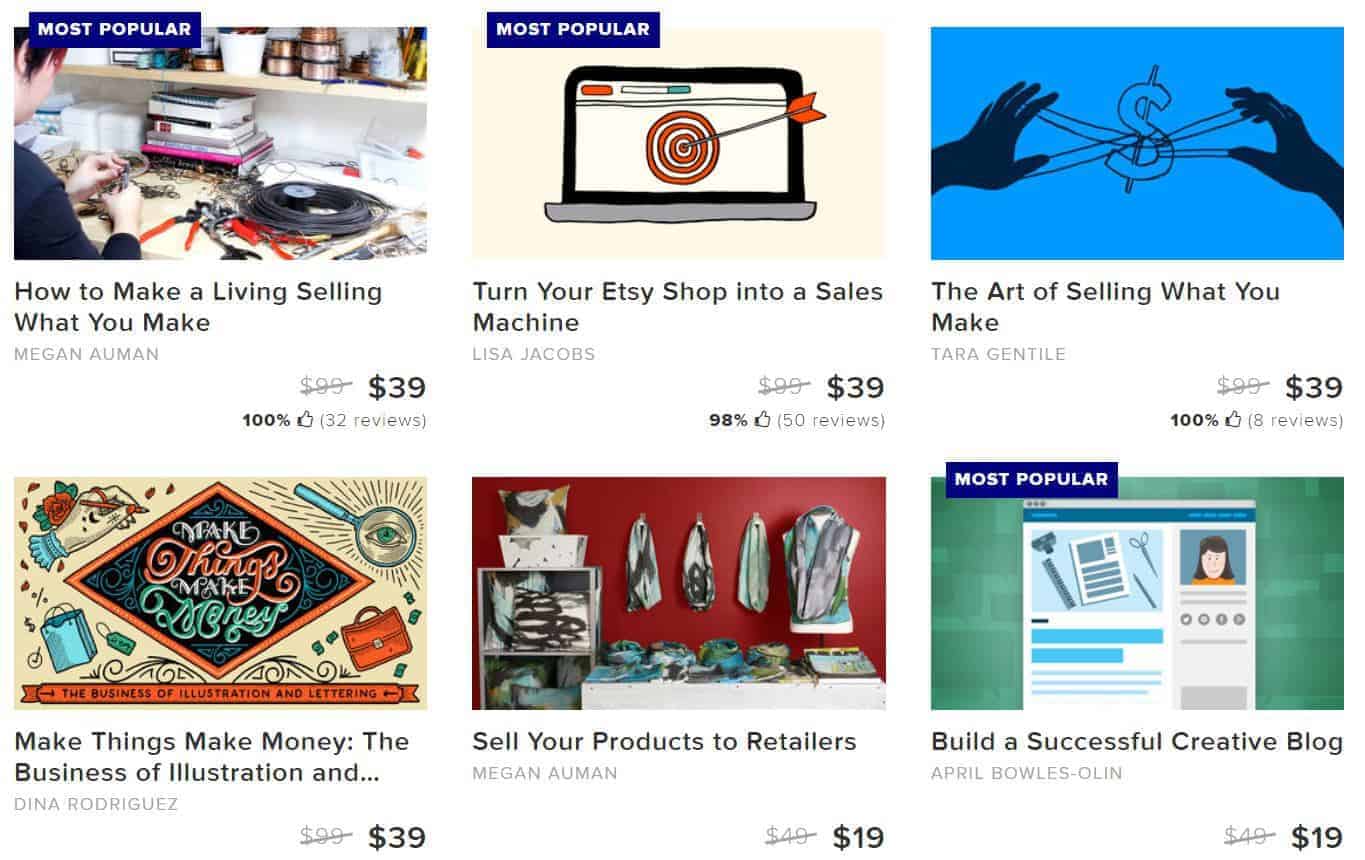 Creative Live has a MASSIVE MASSIVE sale on for Labor Day. They are offering a crazy 60% off all their classes. They are fabulous for any of you who want to start making money from your crafts. With classes on how to rock it on Etsy, how to take photos of products, how to sell at craft fairs and so much more! Their classes are super fun and easy to follow.
Get 60% off any classes that you enrol in today!
__________________________
6. Bluprint Labor Day Sales
Do you love learning new skills with online craft classes? Blupring it one of our favorite brands when it comes to fun, easy-to-follow craft courses and they have a FABULOUS offer for labor day!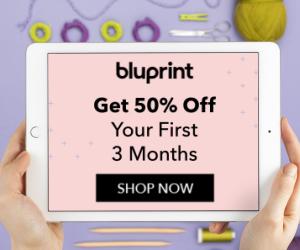 Get 50% Off Your First Three Months of Bluprint (through 9/2)
Bluprint is the ultimate community for anyone who loves to create. We think you'll fit in great around here. Here's 50% off three months to see for yourself.
>>> CLICK HERE TO GRAB THIS DEAL (No Coupon Code is Needed)
40% Off Kits, Fabric, Yarn & Supplies (8/29-9/2)
Summer may be ending, but you can keep crafting all year long with 40% off all kits, fabric, yarn & supplies sitewide! Save this Labor Day
>>> CLICK HERE TO GRAB THIS DEAL (with code LABORDAY40 )
_____________
Save Up To 45% On Lily & Loom Fabric at Shop
Bright, bold and bursting with color, our newest batch of fabric is here to fuel your everyday, just-for-fun projects.
>> CLICK HERE TO GRAB THIS DEAL (No Coupon Code is Needed)
_____________
Save Up To 35% On Sewing Project Kits at Shop
Hear that humming? It's your sewing machine begging for a new project.
>> CLICK HERE TO GRAB THIS DEAL (No Coupon Code is Needed)
_____________
Save Up To 35% On Quilting Project Kits at Shop
If quilting is your happy place, pick up a kit to keep you there awhile longer.
>> CLICK HERE TO GRAB THIS DEAL (No Coupon Code is Needed)
__________________________
7. Even More Labor Day Discounts from Around the Web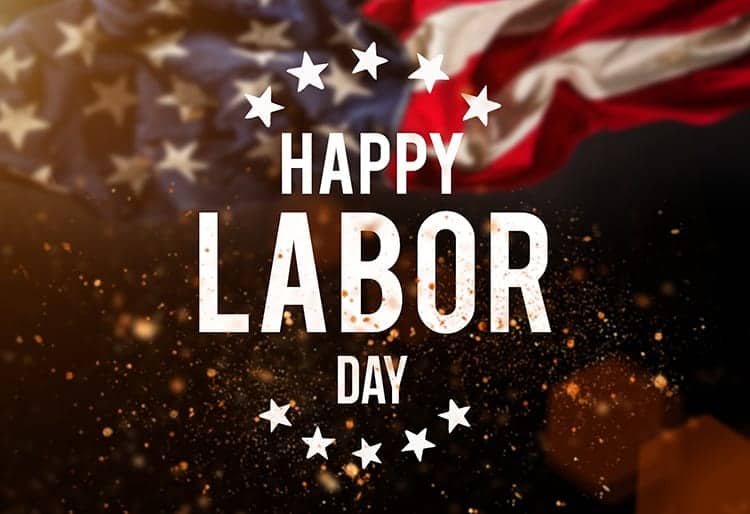 We would love to hear about any other Labor Day Sales for crafty deals that you might have found. Please share them with our readers in the comments below.
Most Popular Blog Posts: