Amazon Prime Day (together with Black Friday/Cyber Monday) happens to be one of our favorite shopping days of the year - it is even bigger than Black Friday!! In actual fact did you know that Amazon Prime Day usually has over one million deals on offer!!?
Let's face it, craft supplies, tools, cutters and presses are costly, so when you can save some $$$ and find some great deals - well that is truly exciting!!
Now, as amazing as Amazon Prime Day is, it is important to note that the sale only lasts for 48 hours, so you have to be quick and you have to check in regularly as the best Cricut Deals for Amazon Prime Day can sell out in only a few minutes!
We will track all the craft, heat press & Cricut Amazon Prime Day deals and share only the best deals here for you all to have an easy one-page browsing experience 🙂
How to Reach the Amazon Prime Page [Country-Specific Links]
Amazon Prime Day 2020 will occur in 18 countries. You can grab the links for the Amazon Prime Day Canada, UK and Australia below.
Of course, you if you are based in the US, you can also browse through our list of Amazon Prime Day Deals for Cricut, crafters and heat-press lovers below. It will help save you time because we have weeded through all the 'not-so-great' deals in order to find you the ones that are exciting!
HOW TO PREPARE FOR AMAZON PRIME DAY
We highly recommend you do these two things PRIOR to Amazon Prime Day.
1. Become a Prime Member
Now, I have to point out the obvious guys. But in order to enjoy prime day sales, you do actually need to be a Prime member.
Not a member yet?
No worries! Fortunately, you can pick up a Prime membership trial FOR FREE! The free trial lasts 30 days, so you can quickly join and make the most out of grabbing products on the cheap.
To access it simply click this link and follow the on-screen prompts.
2. Super Secret Way of Saving EVEN MORE on Prime Deals
Wanna know how you can save even more $$$ on these deals? Well here is our secret sauce 🙂
If you grab one of Amazon's credit cards, you can actually get CASH BACK from your shopping at Amazon.com! Yep 🙂 LOVELY isn't it!!!
Amazon Prime Rewards Visa Signature Card: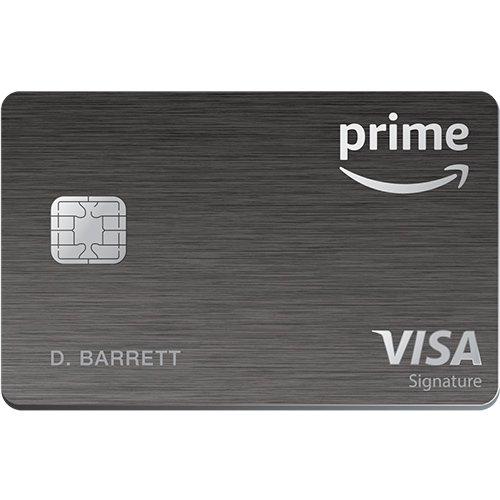 Even better though, seeing as you will have a Prime Membership, is this brilliant credit card! It normally gives you 5% cash back on Amazon, but this year Amazon has a special promo to give you a massive 6% back during Amazon Prime. Guys that is CRAZY savings on top of CRAZY DEALS.
You can also get money back at other retailers and Amazon gives you a massive $80 welcome gift card to use as well! Click here to check out more info on the Amazon Prime Rewards Card.
Amazon Store Card: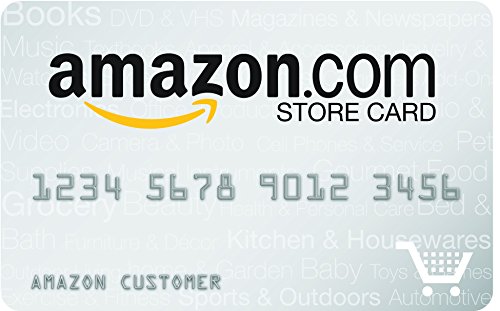 ​This card offers 5% cash back at Amazon. Imagine all those lovely dollars you will be getting back after Prime is finished - that means FREE money, which means you can have a guilt-free shop!! WHOOP!
It has no annual fee which is fabulous too! Click here to check out more info on the Amazon Rewards Visa Signature Card.
---
Eager to Shop? Here are Some Quick Links for you
In a rush?? We get it 🙂 It is an exciting few days. I will share some quick links here so you can hop to product and brand specific pages full of Prime Deals.
However if you wish to browse through the best deals rather than get lost in loads of products, we do recommend browsing down on our page to find the best products on sale!
---
Best Amazon Prime Day Cricut, Craft & Heat Press Deals
Here are all the current deals deals on Amazon from the Prime Day sales.
Save 40% on the Cricut BrightPad
Still can't decide on what you want? Our post about whether the Bright Pad is helpful will be great for you.
Save 10% on the Cricut Explore Air 2 Fuchsia Bundle
Whilst this Cricut Explore Air 2 Amazon Prime Day deal is cool, if you still can't decide on what you want, then our roundup of Cricut Explore Air 2 Bundles can help you find what you're looking for.
Save 61% on the Cricut Maker
This Cricut Maker Amazon Prime Deal is a steal!! But if you still can't decide on what you want? Our roundup of the best Cricut cutting machines can help you find what you're looking for.
Save 50% on the Cricut Explore Air 2 Cherry Blossom
Save 51% on the Cricut EasyPress 2
Save 6% on this HTV Bundle
Still can't decide on what you want? Our roundup of the best HTV Vinyl can help you find what you're looking for.
What you Need to Know about Amazon Prime Day
Here is everything you need to know about Prime Day as well as info on how to get the most out of your Prime Day experience.
1. What Is Amazon Prime Day?
The wild and fast-paced sales and deals day that Amazon called "Prime Day" is essentially a shopping event that allows you to shop for best selling products at crazy discounted prices.
From Cricut machines to heat press machines, to thousands of other crafty products (and well any other products you can think of). Whilst you can get fabulous savings on all DIY and crafty products, you can also stock up your home with groceries and household products through Amazon Pantry and Amazon Fresh.
Not a Prime member? Sign up for a FREE 30-day free trial before committing to the monthly fee. That way you can still enjoy all these crazy promotions. 
2. When Is Amazon Prime Day?
This year (2020), Amazon Prime Day will start on Monday, July 15 (midnight PT), and continue through Tuesday, July 16.
The deals are only live for 48 hours, with new deals starting every 5 minutes! So make sure you schedule loads of computer or Amazon app time to grab the best deals.
3. If I'm not an Amazon Prime member, can I still shop Prime Day deals?
Sorry but no. You HAVE to be a Prime member in order to get the advantage of the deals. Fortunately, you can sign up for a free Prime membership trial for 30 days.
You can always cancel after the sale if you wish, although most customers love the Prime membership and find massive value in the benefits you get from it.
4. Can you still shop if you are a Prime Student member?
Yes for sure! If you have a .edu-based email, you can sign up for a 6 MONTH FREE membership of Prime. Definitely great value for students!
5. Are there other ways to shop for Amazon Prime Deals?
Yes, we are finding that there are loads of sneak peaks on the Amazon App! Never heard of the App? Click here to grab the Amazon App – download it to your phone and you can check out the Prime Day page regularly during the day.
You can also use Alexa to check out the daily deals on your behalf. In actual fact there are actually exclusive Alexa Prime Deals for those of you who own an Echo or Echo Dot!
What sort of deals can you expect on Prime Day?
Lightning Deals: This is the most common type of deal. This is where you will find the biggest discounts and the most exciting offers. Lightning deals move FAST due to limitations on time or limitations on supply on offer. They can be gone in minutes, but they are brilliant buys! 
The best way to find lighting deals on products that you love is to simply set up a notification on your favorite products that will alert you when the product goes on sale. 
Spotlight Deals: These are your prime deals on some of your favorite brands. These deals last longer and have larger quantities in stock. They can still sell out though, so don't wait too long to grab these deals! You can find these deals on the Prime Day Deal Page here.
How long will my Prime Day Shipping take?
You can learn more about what type of delivery options there are for Amazon Prime members here.
Essentially, the item will have info on it about how long delivery will take. We love Prime Day membership because more than 3 million products have FREE SAME-DAY delivery which is AMAZING!!!
But some products offer FREE 2-day shipping, whilst those who have Prime Now can enjoy 2-hour delivery which is brilliant for items such as food.