When it comes to cutting machines, Silhouette and Cricut are the two brands which are currently taking over the market.
In our article today, we will look at certain similarities and differences between the Cricut Maker vs the Silhouette Cameo 3. If you do not have an idea about which machine to go for, give this article a read and check out our reviews on these two products.
* Please note, that the Silhouette Cameo 4 is out now. The Cameo 3 is still a fabulous buy, but you might want to compare the Cameo 4 vs the Maker here.
Over time, both of these names have been pushing their machines into delivering better performance and carrying more features.
And before we go forward with the post, we'd like to remind you that the difference between these two machines does not lie in what's better. Rather, it lies on what different features each of them include which the other does not.
So without any further delay, let's get right into it!
Outlines: Silhouette Cameo 3 vs Cricut Maker
There are a few things that set these two apart from each other, while there are also some areas where they provide the same services to a user.
The Cricut Maker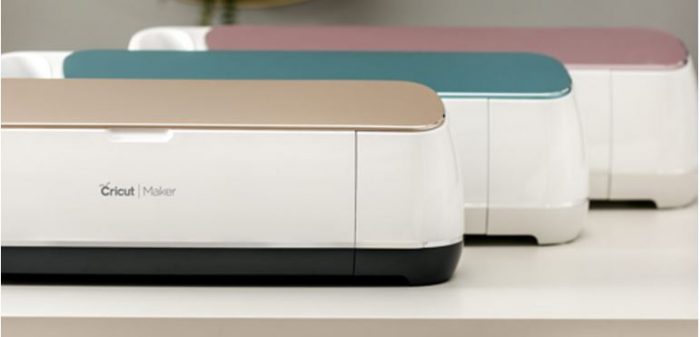 The Cricut Maker is among one of the most popular die/vinyl cutting machines today. It has high-level accuracy, along with speed.
Cutting hard materials with this cutter is nothing more than an easy task because of its special knife and rotary blades. The rotary blades are made for cutting complicated shapes, while the knife blades are extraordinarily sharp for cutting thick materials.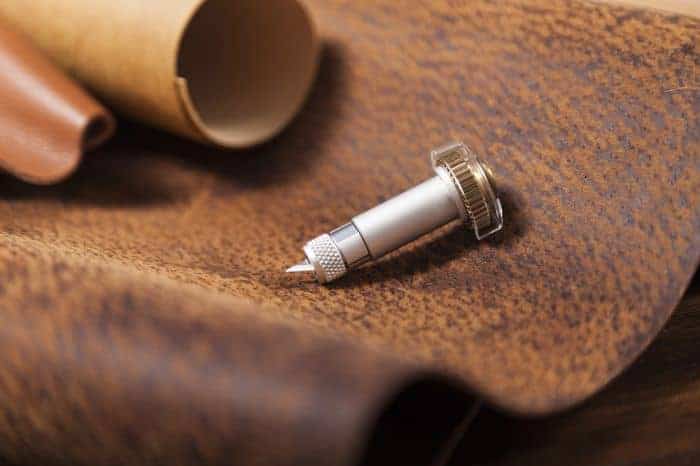 The Maker's blades are suitable for those who like to try out new designs or cuttings without setting any kind of limitations.
It will also provide efficient services that will last for a long period of time.
Moreover, the machine has design-setting apps which allow you to create and modify your own designs that are imported directly from a hand device or a computer.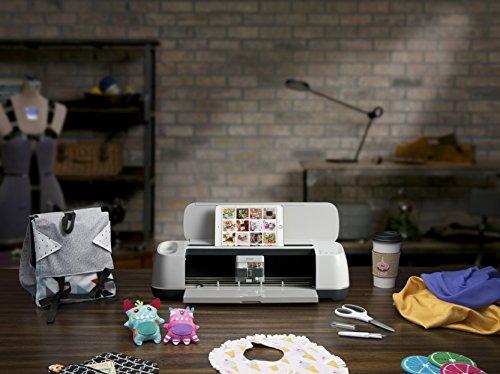 Many users find the machine's user interface to be pretty simple and easy-to-use.
Although it has the Design Space for editing designs, we feel that it is not enough if it doesn't function without a proper internet connection. However, it does work offline for those with an iOS iPhone app.
>>> Click here to check current prices on the Cricut Maker
The Silhouette Cameo 3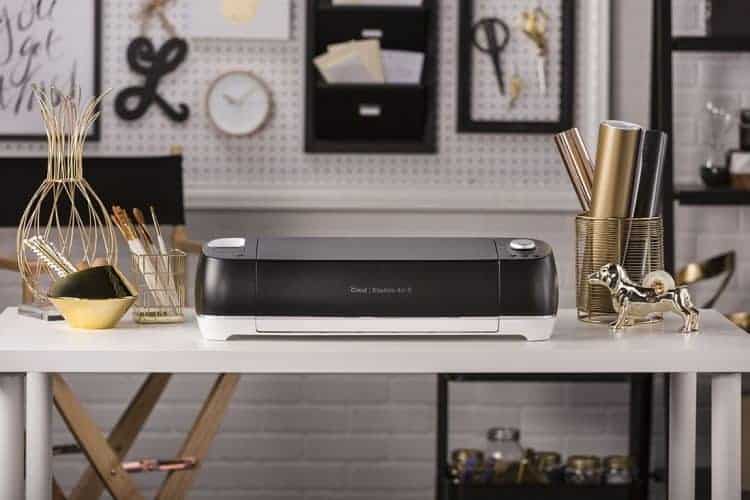 The Silhouette Cameo 3 is a lightweight cutting machine which makes it highly portable. It has a lot of features and it is as popular as the Cricut Maker. And best of all, it comes at a lower price.
What makes this cutter stand out from many other machines is that it can be connected using a Bluetooth connection for transporting designs into the system, making cables unnecessary – which is also the reason for its portability.
The AutoBlade which comes with it reduces the tension of modifying and setting designs for its owners.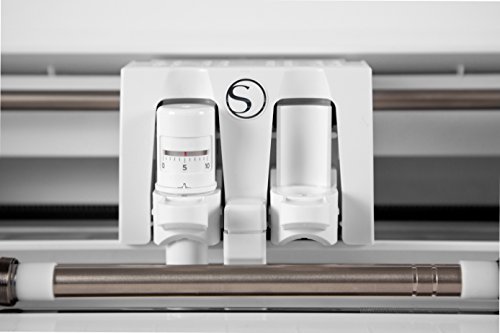 Moreover, many people who are getting themselves familiar with cutting machines find it simple to operate this one as it has a completely friendly user interface. Because of this, hobbyists and beginners tend to lean towards this option when it comes to selecting a cutter.
With its dual-action carriages, users find this to be more convenient when having to assign multiple tasks and operating new cuts every now and then. A lot more work can be completed at one go through this feature.
Also, according to many proud owners, the Silhouette Studio software which comes along with it, is fun and easy to work with when developing designs. The touchscreen which has multiple settings increases speed and smoothness while working on the machine.
Even at its affordable price, the Cameo 3 still falls under the top-rated cutting machines today. One of the best reasons for this is that it has a Deep Cut blade which can run through a surface that's as thick as 2mm.
All of these features are meant to make the user's work easier than they should be.
>>> Click here to check current prices on the Silhouette Cameo 3
Features Comparison
We have already seen the outlines of both the cutting machines, and now, let's get into the nitty-gritty stuff.
By comparing the features, we'll see a more in-depth view about the differences between Silhouette Cameo 3 vs Cricut Maker.
1. Blades
The Cricut Maker is known for its multiple features. But what makes it highly preferable for users is that it contains a rotary cutting blade, a knife blade, and a scoring stylus or tool. And all of these blades have unique purposes.
As an addition to what we have mentioned earlier, these blades are also perfect for freestyle fabric cutting designs preferred by its users.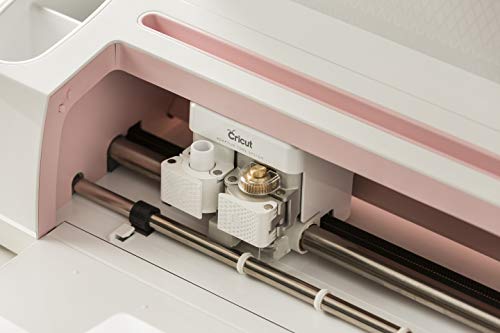 On the other hand, the Silhouette Cameo 3 has a Deep Cut blade which is perfect for cutting through tougher layers and surfaces. Also, the AutoBlade helps eliminate the amount of modification needed while cutting.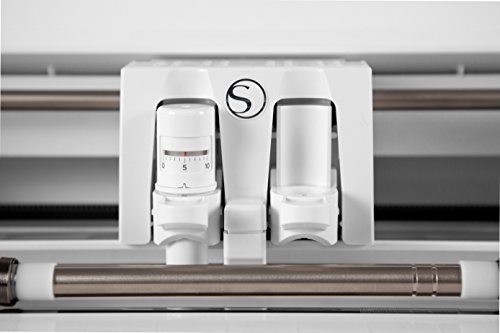 2. Cost
Comparing the cost of these two machines solely depends on their features and functions.
With the Cricut Maker, the price is much higher because it holds more features and provides a lot more additional services as compared to the Silhouette Cameo 3. Not only is its price higher than the Cameo 3's, but is also more than other Cricut cutting machines as well.

If you want to buy a machine which can complete more tasks and last longer, we would recommend going for the Cricut Maker. Otherwise, the Silhouette Cameo 3 will be better for hobbies and simple activities.
3. Service
The Cricut Maker cutting machine can endure a lot of tasks, therefore, making it perfect for extensive heavy-duty work or small businesses. Productivity is higher with this machine, which makes each project faster. Besides that, it delivers accurate and quick cuttings, which complement its superior durability.
In the case of the Silhouette Cameo 3, the performance is different although it performs heavy-duty work as well. It is useful for cutting materials such as thick paper, leather, fabric, and the like. In case your work demands such performance, you would want to settle for this option. And to top it off, it is also an affordable cutter of high quality.
4. Materials for cutting
After seeing our review on their cutting blades, you would want to know what kind of materials are suitable for these machines.
The Cricut Maker, being the multipurpose cutter, is fit for cutting materials such as cambric, acrylic felt, adhesive oil, jute, cashmere, aluminum foil, card stock, and chiffon.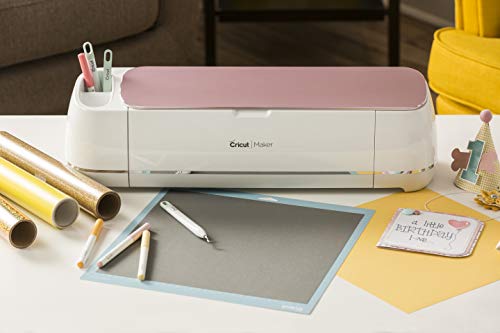 However, keep in mind that the Cricut Maker is not safe for food materials.
On the other hand, the Cameo 3 is safe for food and it is also great for cutting materials such as craft foam, vinyl, light fabric, tissue paper, paper, and iron-on transfer.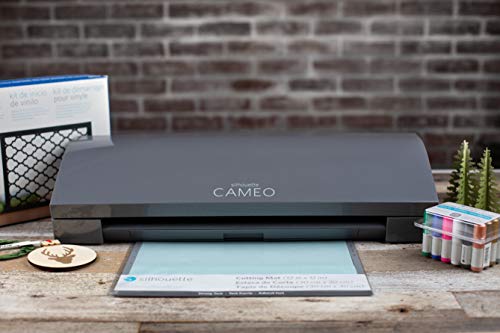 We would suggest going for the Silhouette Cameo 3 if your projects involve light cutting, otherwise, the Cricut Maker will be the best option in case you own a small business or have extensive projects.
5. Designs
Both of these machines come with free designs.
There are a total number of 50 designs available with the Cricut Maker, out of which 25 of them are meant for sewing purposes. These are perfect for practising if you're a beginner, especially while you're still learning how to create your own templates.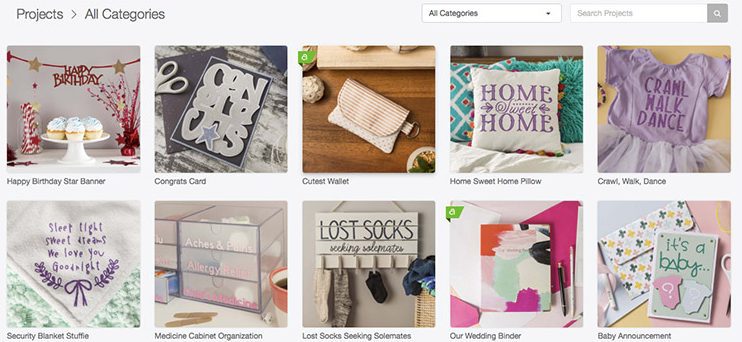 The Cameo 3 also offers 50 free files. There are other designs available as well, but you will have to purchase them online.
These free designs which the machines offer are useful for those times when you're too busy to create your own.
Similarities
So far, we've only discussed the differences between the two cutting machines but let's take a quick look at their similarities:
1. Connectivity
The Silhouette Cameo 3 and the Cricut Maker make use of both USB and Bluetooth connection for transporting files.
2. Uploading Files
When it comes to cut files, both the cutters allow you to upload your own. The Cricut Maker has a free Design Space software and the Cameo 3 uses Silhouette Studio for editing cut files.
Keep in mind that with the Design Space, you can upload SVG files but the Silhouette Studio requires DXF cut files.
If you want to upload SVG files to the Silhouette Studio, you will need to buy the advanced version.
3. Functions
The first thing to note is that these cutters can be used to cut vinyl and papers. They both come with cutting mats and pens for the cutting process. And these two are also available in many colors.
Which one should you get?
Finally, the question that still remains: Which cutting machine should I get?
We think that choosing the right cutter for yourself depends on personal requirements. We will provide some tips, so as to make your decision easier:
The Silhouette Cameo 3 is great for hobbies. Cutting papers, cards, foams or vinyl comes pretty easy with this one. If you like to customize your designs, this would be a better option for you. Even some projects related to embroidery can be done using this cutter.
Also, if you live in an area with limited internet connectivity, then we'd recommend the Silhouette Cameo 3. Still not convinced? Why not read our full Silhouette Cameo 3 review post.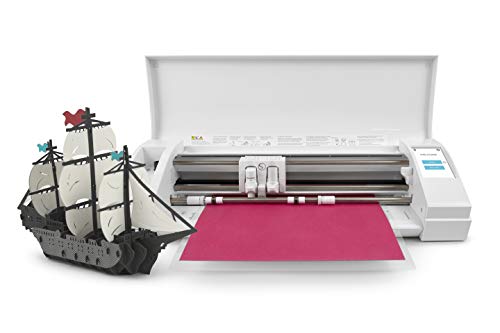 >>> Click here to buy the Silhouette Cameo 3
The Cricut Maker, on the other hand, is great for cutting fabrics and thicker materials such as leather.
If you're a beginner planning to take on more complicated projects in the future, you'll want to settle for the Cricut Maker. Since it also lasts for a long time, it becomes a better choice for long hours of business-related work.
Here is our detailed Cricut Maker review if you would like to learn even more about this machine.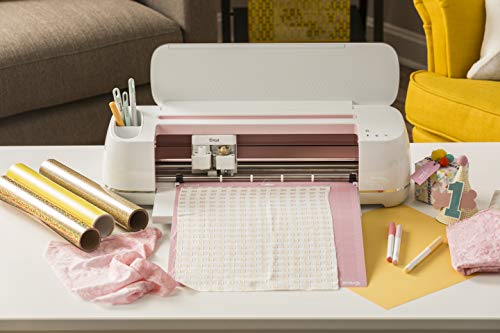 >>> Click here to buy the Cricut Maker
Conclusion
And that is all for today's article! We hope this was helpful in providing you with some insights into the two cutting machines to help you make the best decision.
Don't forget to see how these two machines compare to other cutters. Our vinyl cutter reviews will help you decide which is best for you.
Till next time!